Recent Posts From
All Categories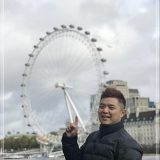 I just got back from my London trip recently. London is a truly amazing city...
Popular Posts
This Month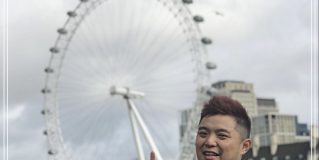 I just got back from my London trip recently. London is a truly amazing city with so much to see and discover. I had a wonderful experience and I enjoyed it a lot. If you're planning a trip to Europe, I hope the itinerary & highlights of my London Trip will be useful. Below are the amazing highlights of my wonderful London Trip which includes London must visit attractions, London travel guide, London itinerary, London must eat & London must buy :- Watch the video in HD @ YouTube & Subscribe to my channel London Itinerary Day 1 : KLIA – Heathrow Airport – walk around Marylebone Day 2 : Hyde Park – Harrods Day 3 : Bicester Village (Bicester Village Shopping Trip from London) Day 4 : Borough Market – Southwark Cathedral – The Shard – Westminster Abbey – Parliament Square – The London Eye – Palace of Westminster – Big Ben Day 5 : Leicester Square – The LEGO Store @ Leicester Square – M&M's World @ Leicester Square – Chinatown London – Piccadilly Circus – Hamleys Toy Store @ Regent Street Day 6 : London Designer Outlet @ Wembley – Westfield London @ Shepherd's Bush Day...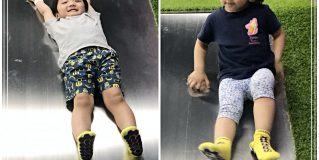 Recently I brought the kids to SuperPark Malaysia, located on Level 4 of Avenue K. Launched in 2012, SuperPark is an all-in-one indoor activity park from Finland. SuperPark Malaysia was launched in 2018, offering over 20 exciting activities and based on 3 themed areas; Adventure Area, Game Arena and Freestyle Hall. We had a fun-filled family day at SuperPark Malaysia. The activities in SuperPark are so fun and are suitable for both adults and children. Some of the activities that we enjoyed includes Flying Fox, Kid's Adventure City, Pedal Car Track, Baseball, SuperBall, SuperHoop, RoboKeeper, Augmented Climbing Wall and many more. Here are the amazing highlights of our recent visit to SuperPark Malaysia :- Sliding Mountains – climb the mountain and slide down as fast as you can. Your browser does not support the video tag. Kids Trampoline for toddlers and kids under 7. Aiden was so happy to jump and bounce on the trampoline as at home, he wasn't allowed to jump on the bed. Kids Gym – If you little one is under 3 years old or below 100cm, the kids gym is perfect for place your young kids and toddlers to play and explore around. Your...
Recent Reviews From
All Categories
Food & Beverage
Parenting
Technology
Travel