Recent Posts From
All Categories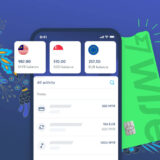 Do you frequently send money overseas? Whether you are supporting your...
Popular Posts
This Month
Are you tired of missing out on rewards and benefits when you make purchases with your current credit card? It's time to consider a Citibank credit card. With a variety of credit card options to choose from, Citibank offers something for everyone. From cashback rewards to travel miles, there's a Citibank credit card that can help you get more out of your spending. Let's take a closer look at some of the benefits of Citibank credit cards and why you should consider signing up. Rewards and Benefits When you use a Citibank credit card, you'll earn rewards and benefits that can be used for a variety of purposes, including merchandise, travel, cashback, and more. Some of the benefits you can enjoy with a Citibank credit card include: Reward points: Earn points for every dollar you spend with your Citibank credit card, and redeem them for merchandise, gift cards, and other rewards.Cashback: Get cashback on purchases made with your Citibank credit card, with higher cashback rates for certain categories like groceries and dining.Travel miles: Earn miles for every dollar you spend, which can be redeemed for flights, hotel stays, and other travel expenses.Discounts and promotions: Enjoy exclusive discounts and promotions...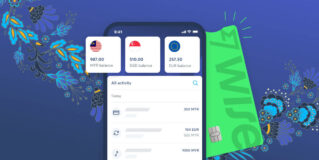 Do you frequently send money overseas? Whether you are supporting your family or making business transactions, international money transfers can be costly and time-consuming. However, with the advent of Wise, an innovative online money transfer platform, sending and receiving money across borders has become easier, faster, and more affordable than ever before. Wise, formerly known as TransferWise, is a UK-based fintech company that was founded in 2011 with a mission to make international money transfers cheaper, faster, and more transparent. Since then, it has revolutionized the way people send and receive money globally, serving over 10 million customers who transfer more than $6 billion every month. One of the key benefits of using Wise is its low fees. Traditional banks and money transfer services often charge high fees for international transactions, including hidden costs in exchange rates. However, Wise charges a small, transparent fee based on a percentage of the transfer amount, which is always shown upfront. This means that you can save up to 8 times more than using a traditional bank or money transfer service. In addition to its low fees, Wise is also known for its fast transfer times. While traditional banks can take up to...
Recent Reviews From
All Categories
Food & Beverage
Parenting
Technology
Travel