As a working parent, weekends are precious and dedicated for family. My kids are growing up real fast and I want to be present to enjoy the moment and also to spend quality time together with them. Some of the bonding activities that we enjoy at home includes baking cookies, playing games, Lego building, gardening, painting and also do some simple crafts.
Just when I was out of ideas for activities that I can do with my kids, I was invited to take part in this HP Little Makers campaign. How could I say no? I personally really like the idea of bringing technology and creativity together for a more engaging experience.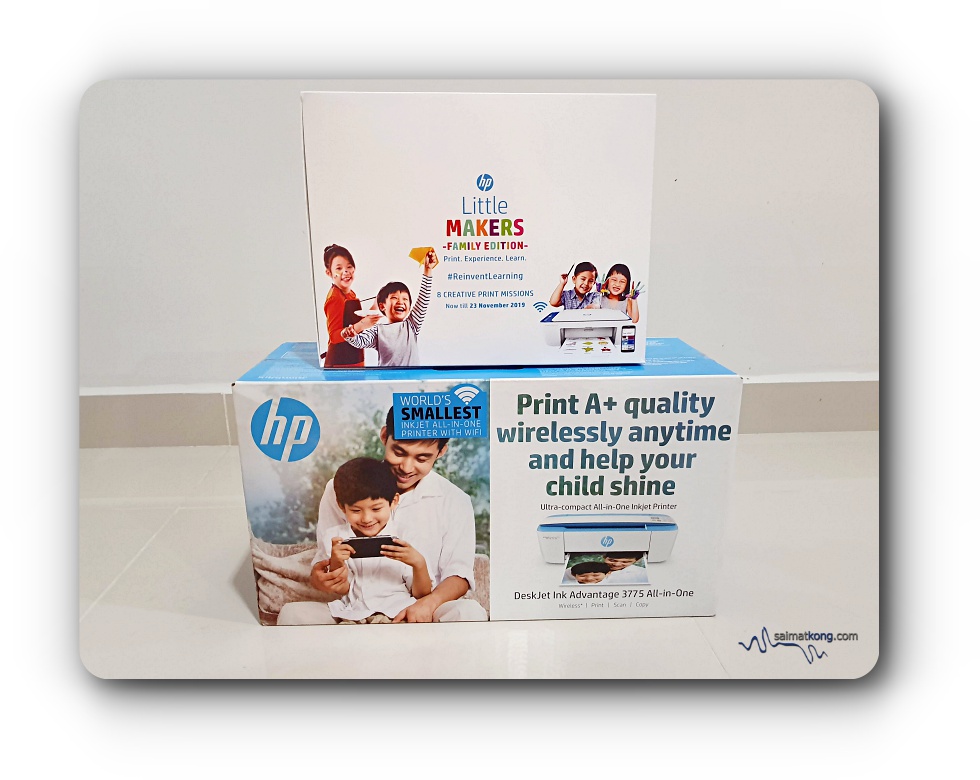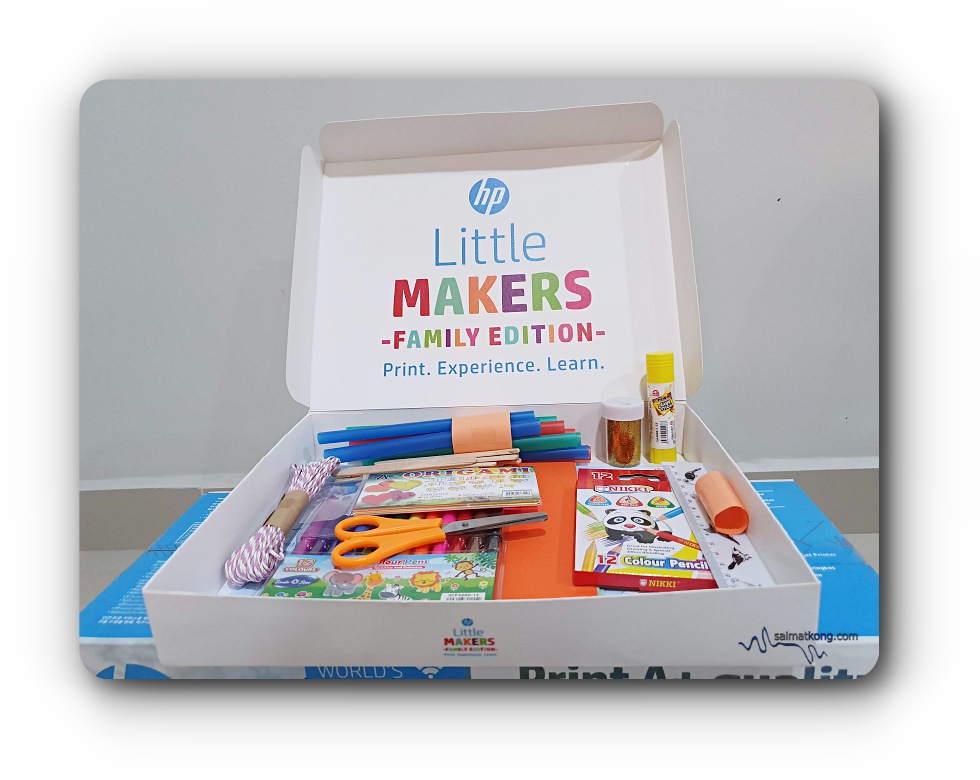 Recently, the HP Little Makers Creative Kit arrived at my doorstep and we're all very excited about it.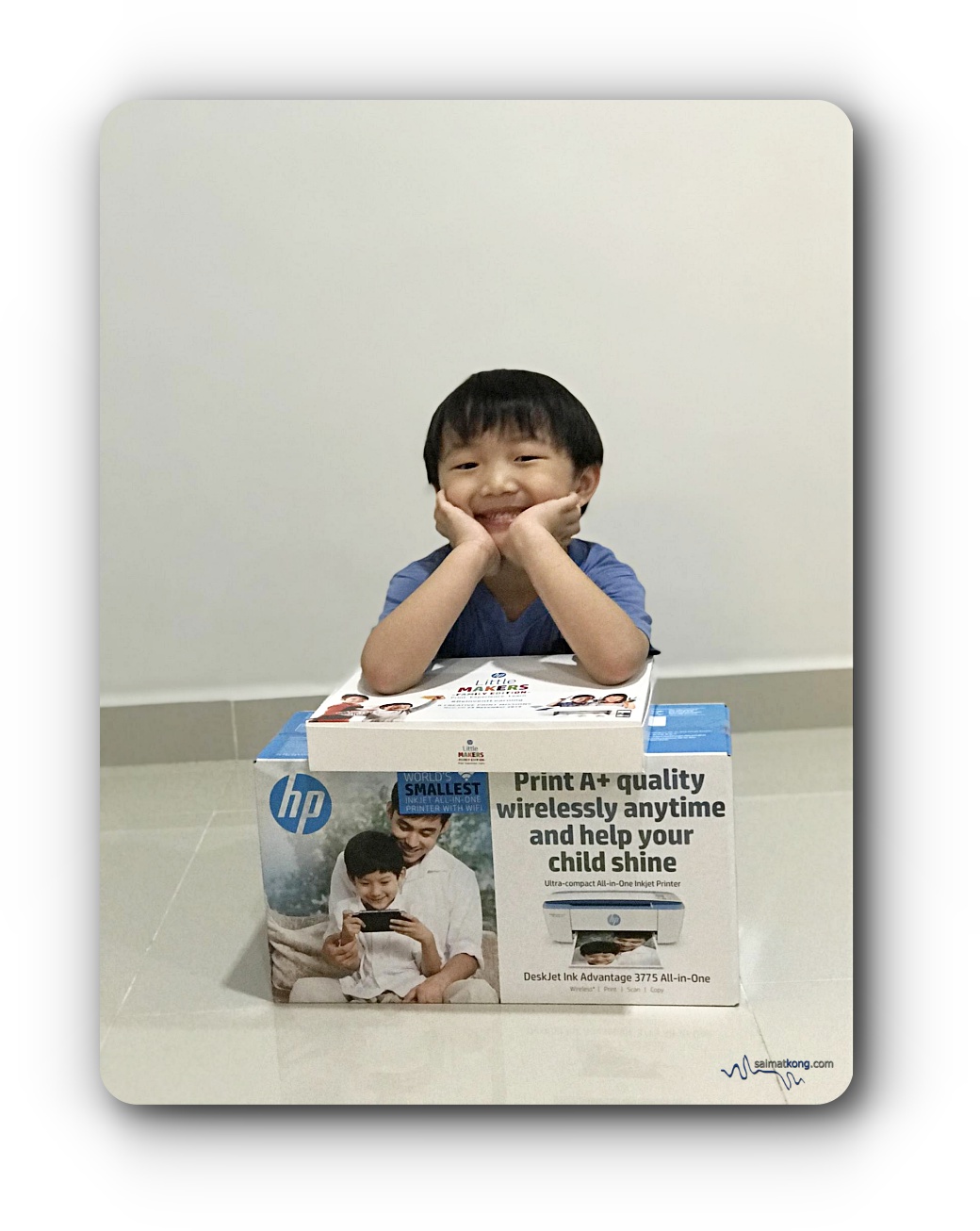 Aiden was super happy and he just can't wait to unbox the Creative Kit to see what's inside.
Did you know of HP Little Makers Challenge?
HP Little Makers Challenge by HP Malaysia was launched for parents, teachers and their children to play and learn together while sharing their creations with friends and family. The HP Little Makers Challenge provides an opportunity for children to reinvent immersive learning with the HP DeskJet Ink Advantage 3775 All-in-One Printer.
What's in the HP Little Makers Creative Kit?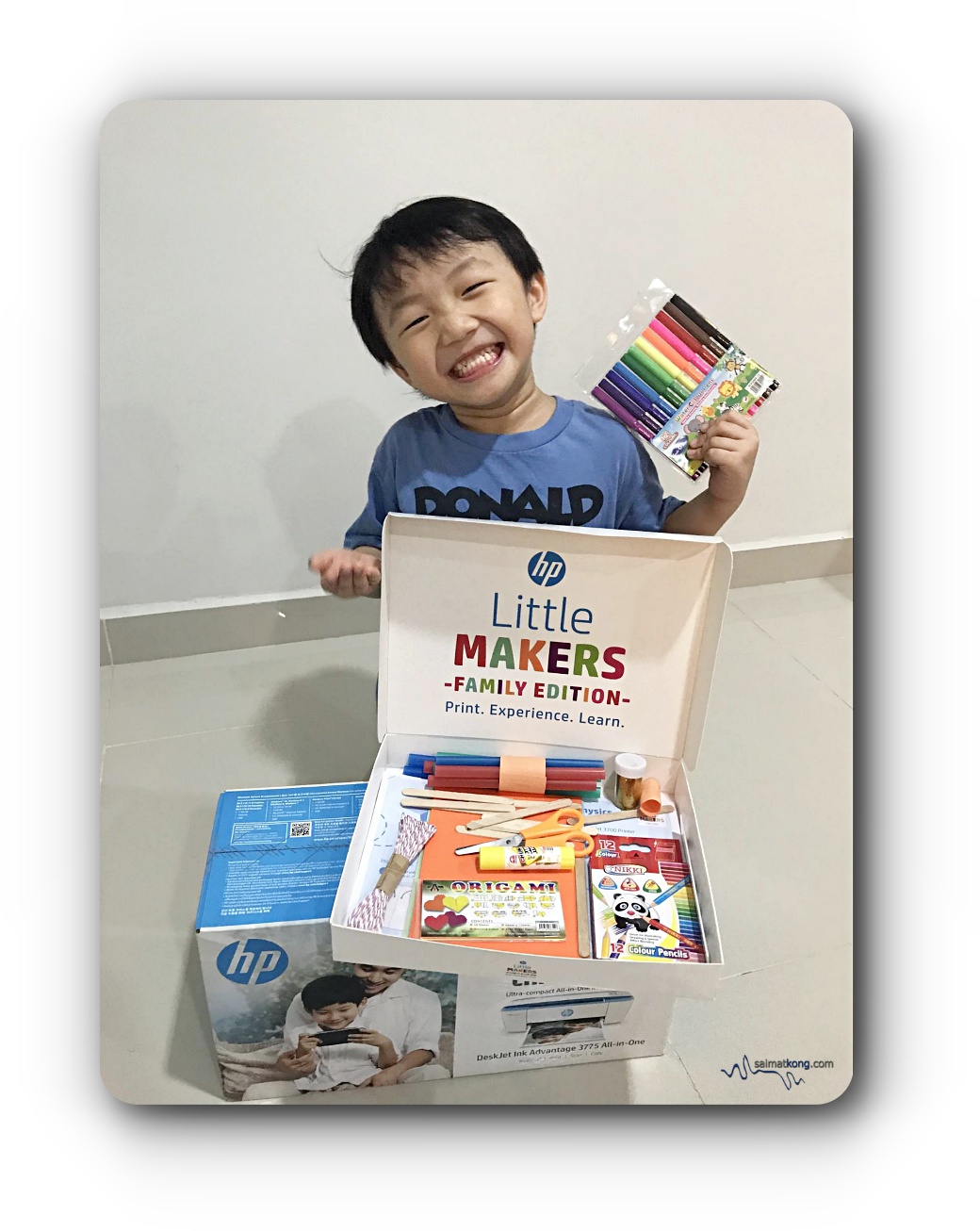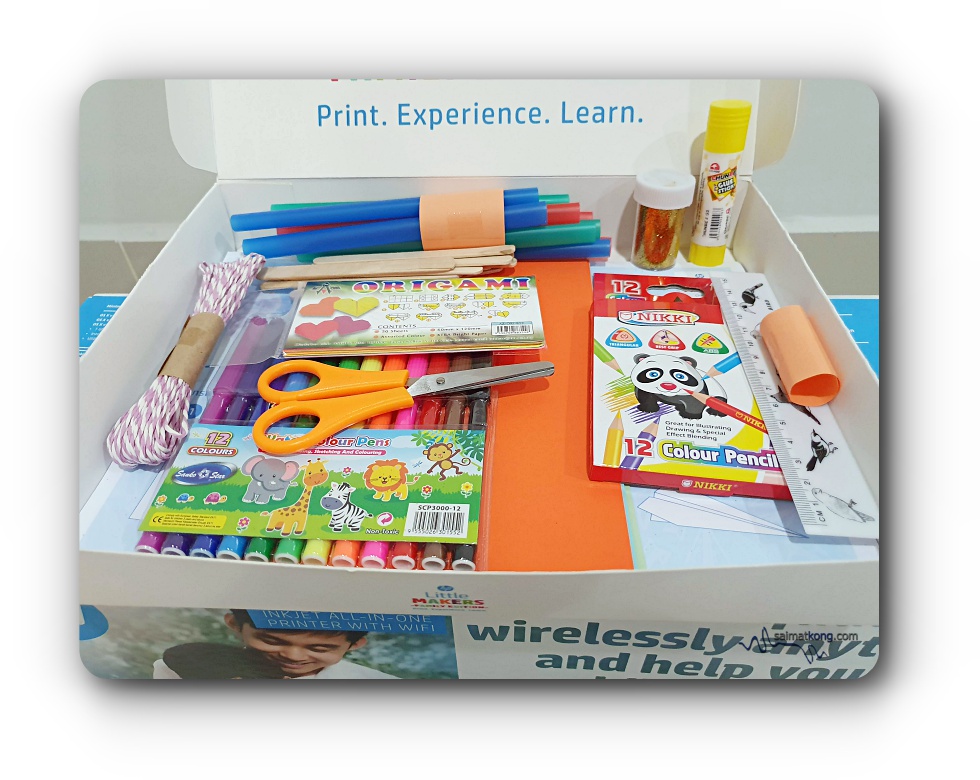 The HP Little Makers Creative Kit is filled with colorful stationeries such as color pencils and various tools to complete the 8 Creative Print Missions for the HP Little Makers Challenge.
Join the HP Little Makers Challenge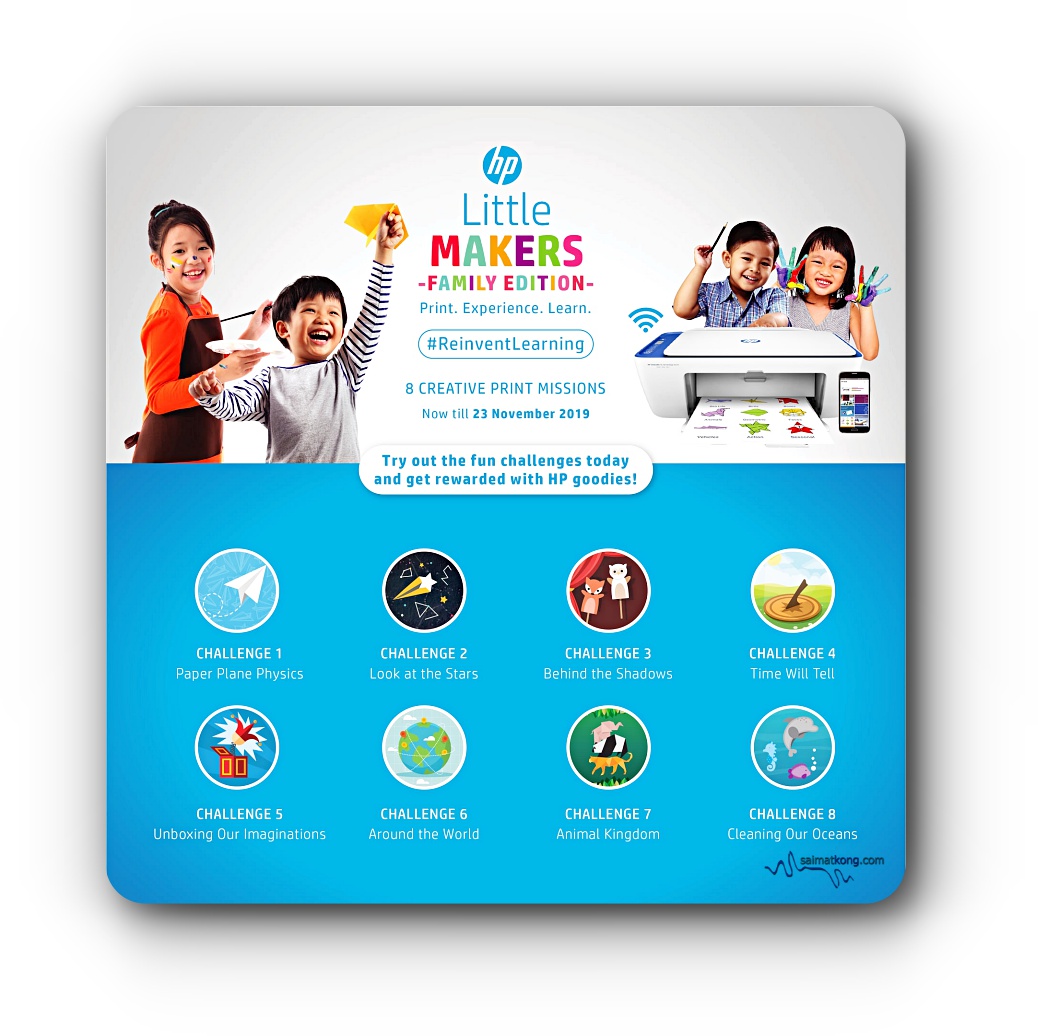 From now till 23rd November 2019, participating kids (between the ages of 5 to 12 years old) and their families stand a chance to win RM500 worth of HP products. Five winners will be chosen every two weeks in-line with the "Challenge of the Week".
How to join HP Little Makers Challenge?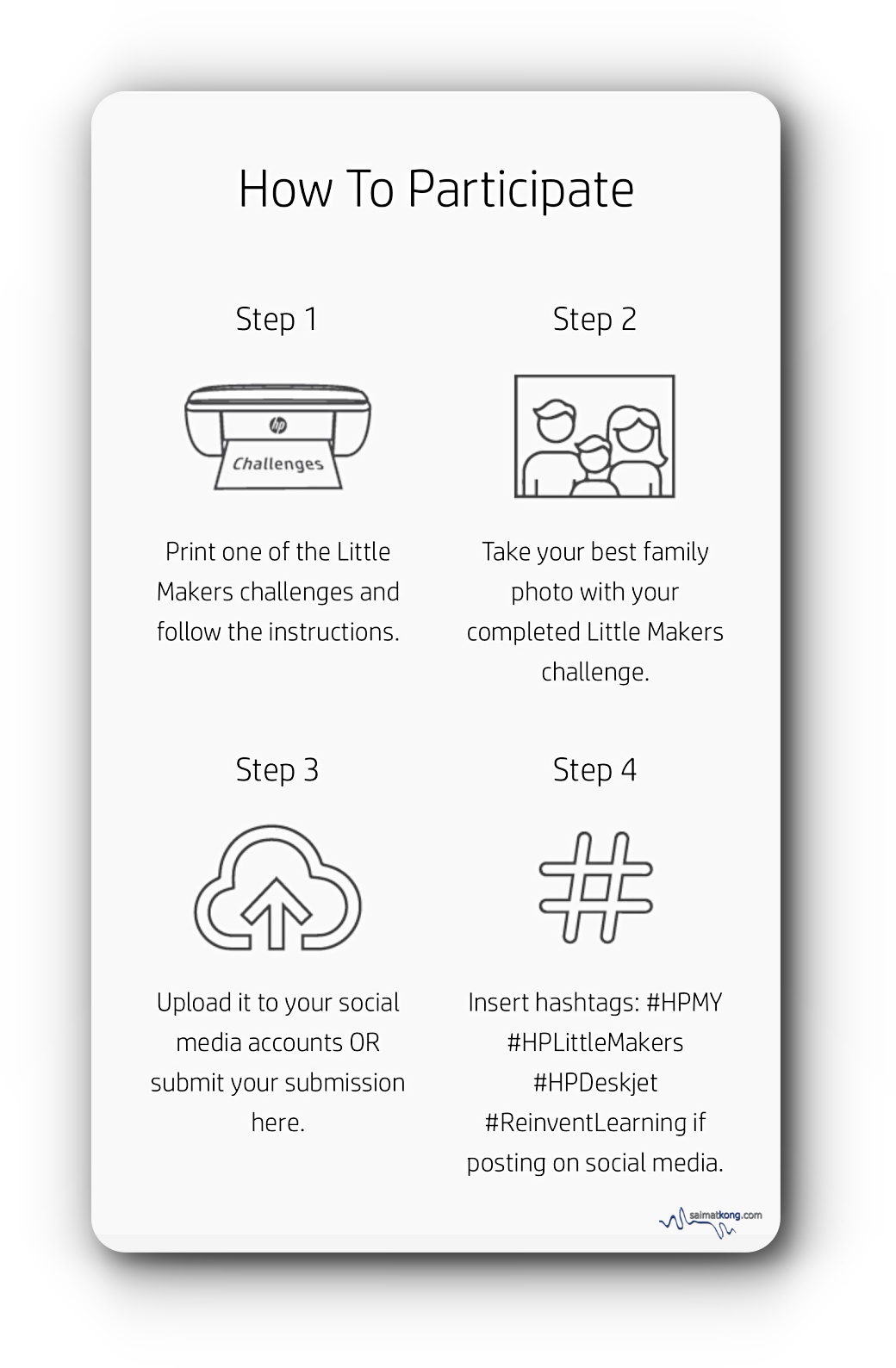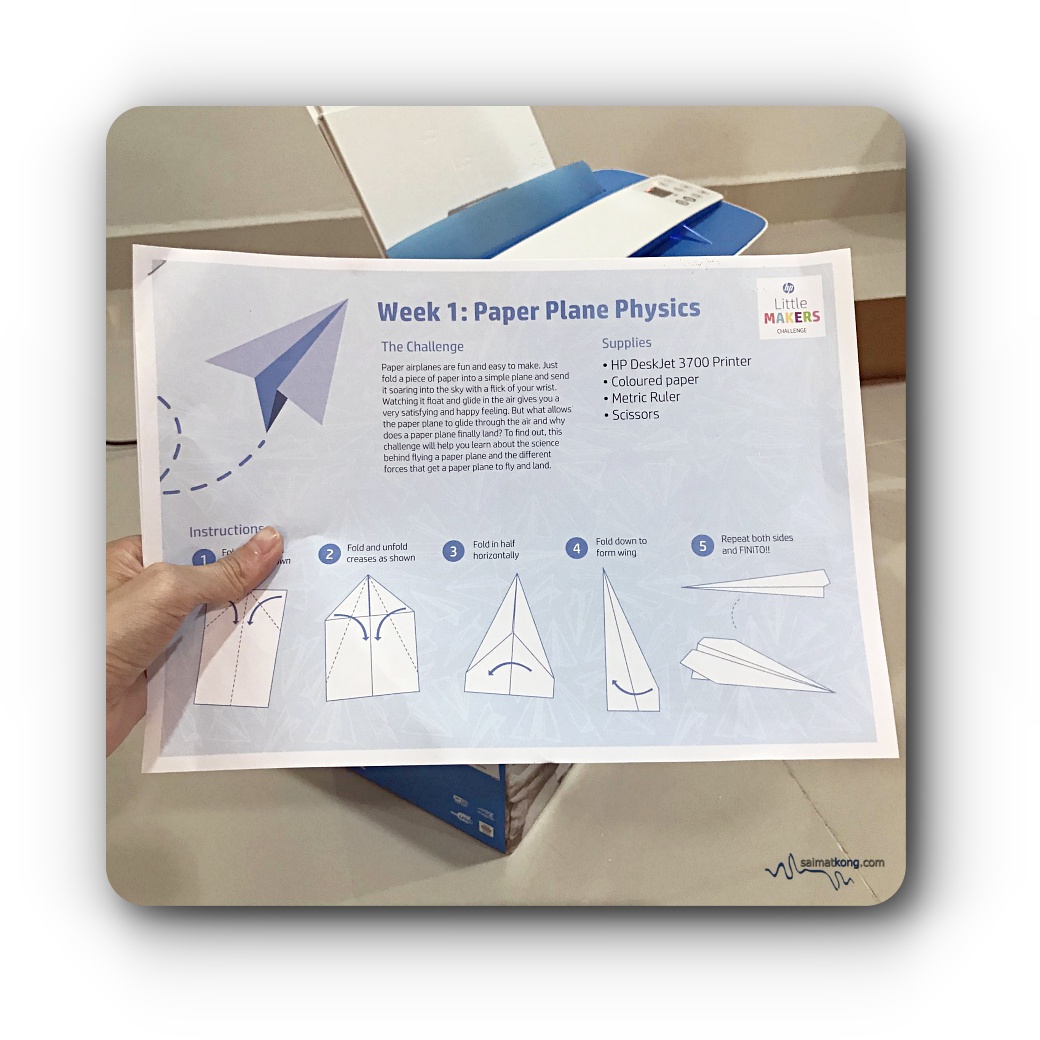 As soon as we started on the first HP Little Makers Challenge – Paper Plane Physics, the kids were so happy and can't wait to get on to the next challenge! The challenges allow the kids to be creative coz it's like art projects and at the same they get to learn some basic science.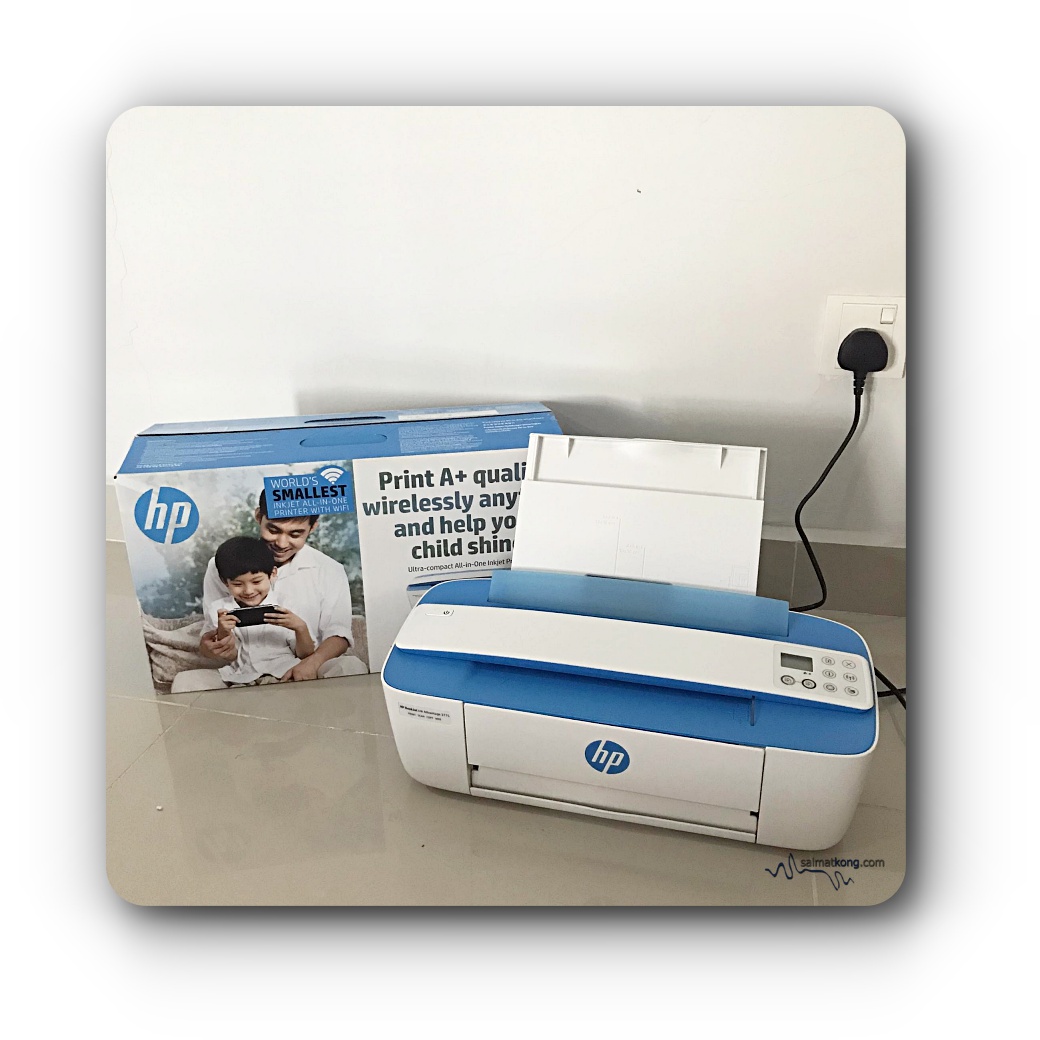 The other thing that I want to highlight is the impressive HP Deskjet Ink Advantage 3775 All-in-One printer. Generally printers are bulky and take up a lot of space but this HP Deskjet Ink Advantage All-in-One printer is small and wireless; which means you can print documents or photos from your smartphones. How easy and convenient! As for the print quality, the pictures turned out to be sharp and vibrant.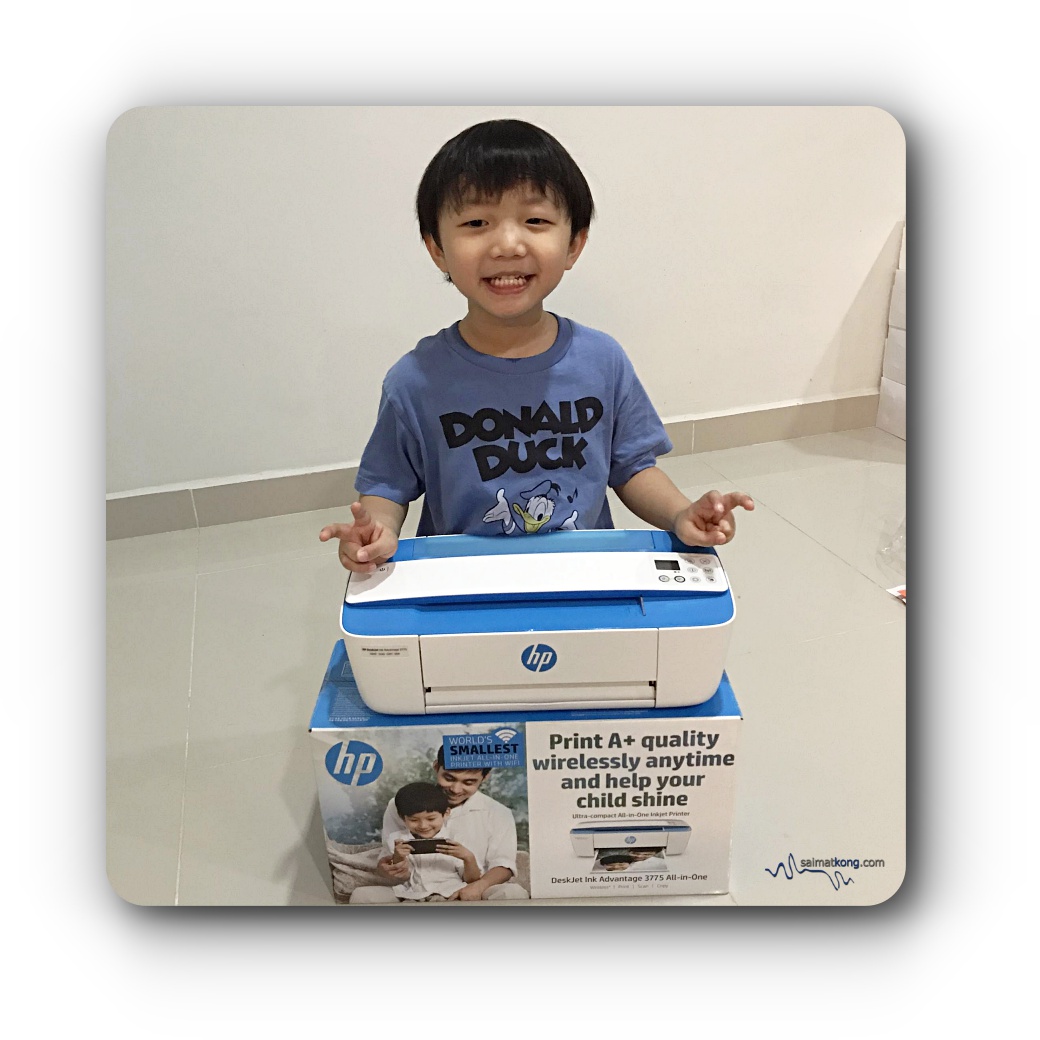 We completed a few of the Little Makers Challenge and printed the missions out using this HP Deskjet Ink Advantage 3775 printer. It was simple and convenient as I just had to connect to the printer and print out the challenge from my smartphone. The printing was fast and quality is sharp too.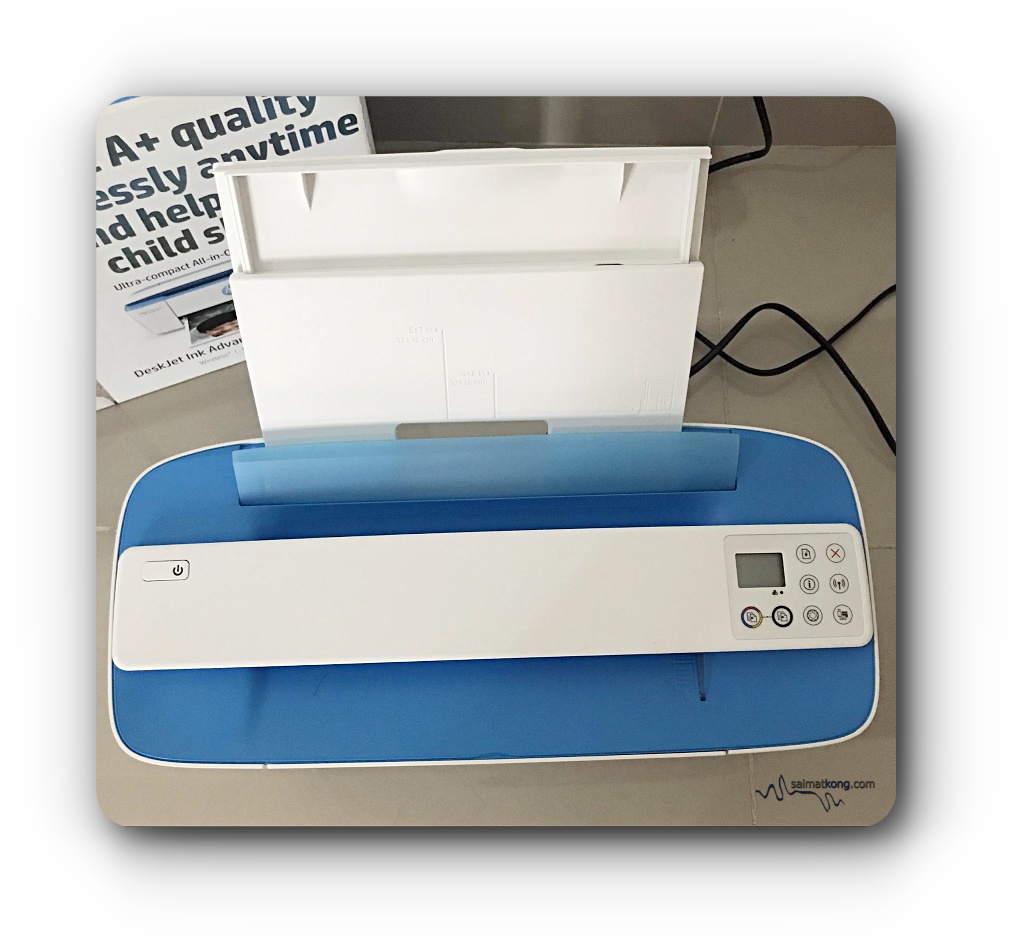 If you're looking for an All-in-a one printer to print, scan and copy at home, I would say this printer suits the bill. The best of all is that it's wireless, which is very convenient as you can easily print, scan and copy documents from your smartphone.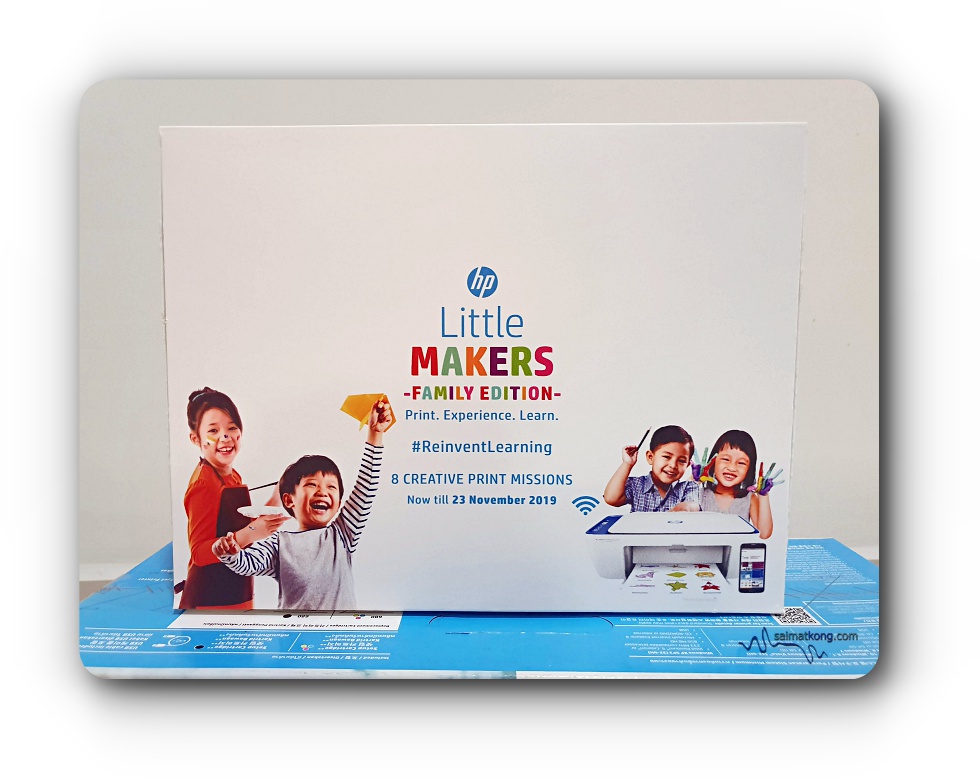 For more details on the HP Little Maker Challenge as well as HP's extensive range of HP Deskjet Ink Advantage printers, please visit https://www.facebook.com/HPMalaysia You can also get a unit here via Lazada.
–Update–
Here's how to entertain your kids at home during MCO or school holidays:-
Basically the whole idea is to keep the kids entertained at home during MCO without having to resort to TV, smartphone or iPad.
Before MCO, I rarely had to print anything at home. But during MCO, I have to print out Aiden's school activities and I actually printed out quite many coloring activities to keep the kids occupied while I work from home.
I found this very good deal for HP ink here and I'd like to share it with you. You can get this printer via Lazada here.
Comments
comments