Annyeonghaseyo. We visited The Land of Kimchi not too long ago during Aiden's summer break. It was my virgin trip to Seoul and I'm looking forward to visit Busan & Jeju next. I had a wonderful time trying various delicious Korean food, experience Korean and pop culture, visit beautiful sightseeing places in Seoul and not forgetting shopping for Korean snacks and beauty products. However, I personally feel that it's not suitable to visit Seoul in summer. The weather was so terribly hot and humid. It's better to visit Seoul in spring or autumn.
Here are the amazing highlights of my Seoul Trip :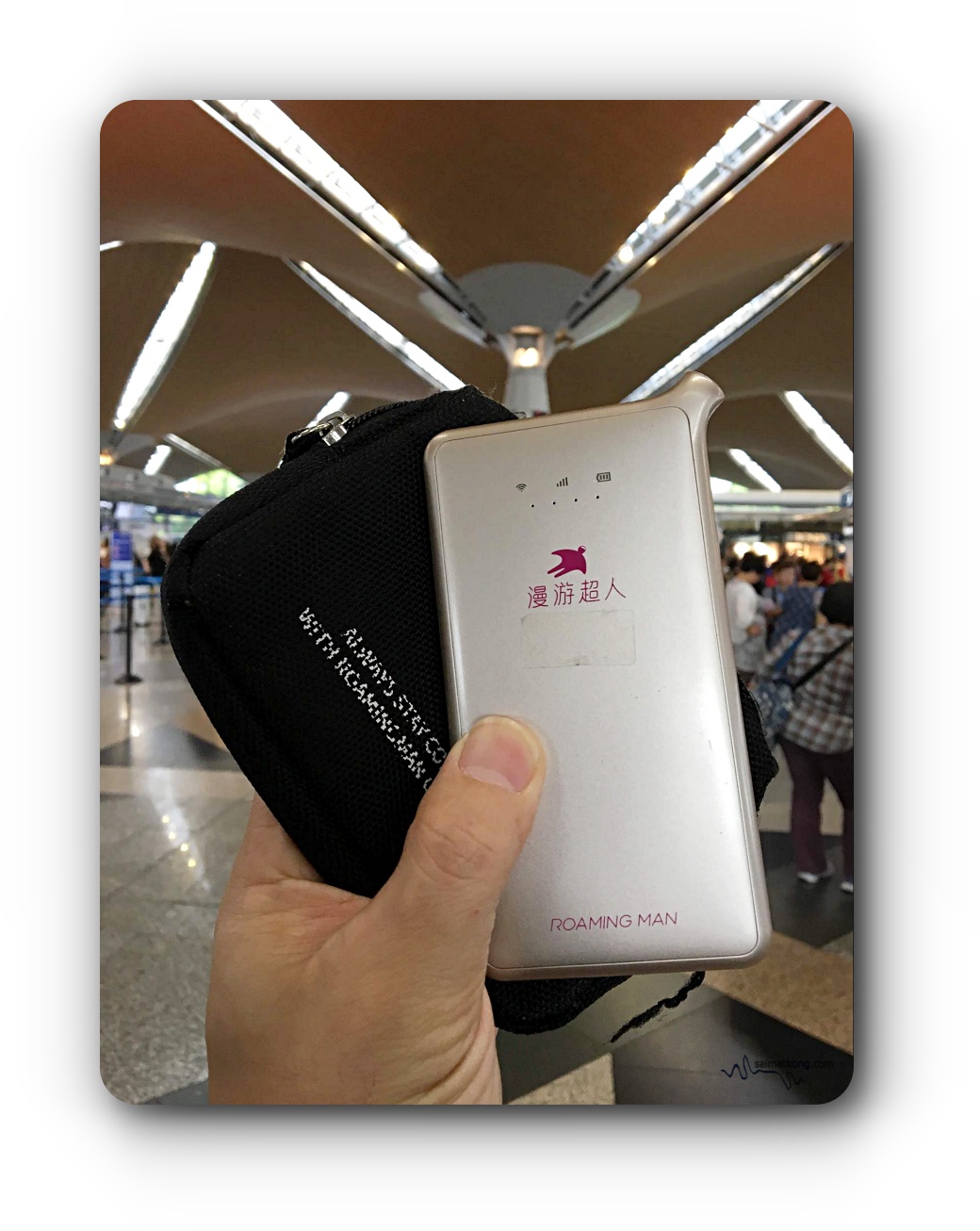 Internet access is very important, especially when I travel overseas so that I can go online to check emails, upload photos on my social media, search for locations and also to keep connected with my loved ones. For my trip to Korea, I got the 4G WiFi from Klook
that comes with unlimited internet access anytime and can be connected to a maximum of 5 devices. I can conveniently pick up the portable WiFi device from KLIA before my departure and just drop it off at the same place upon arrival in KLIA. Get your 4G Portable Wifi device with unlimited data limit to use in Korea here.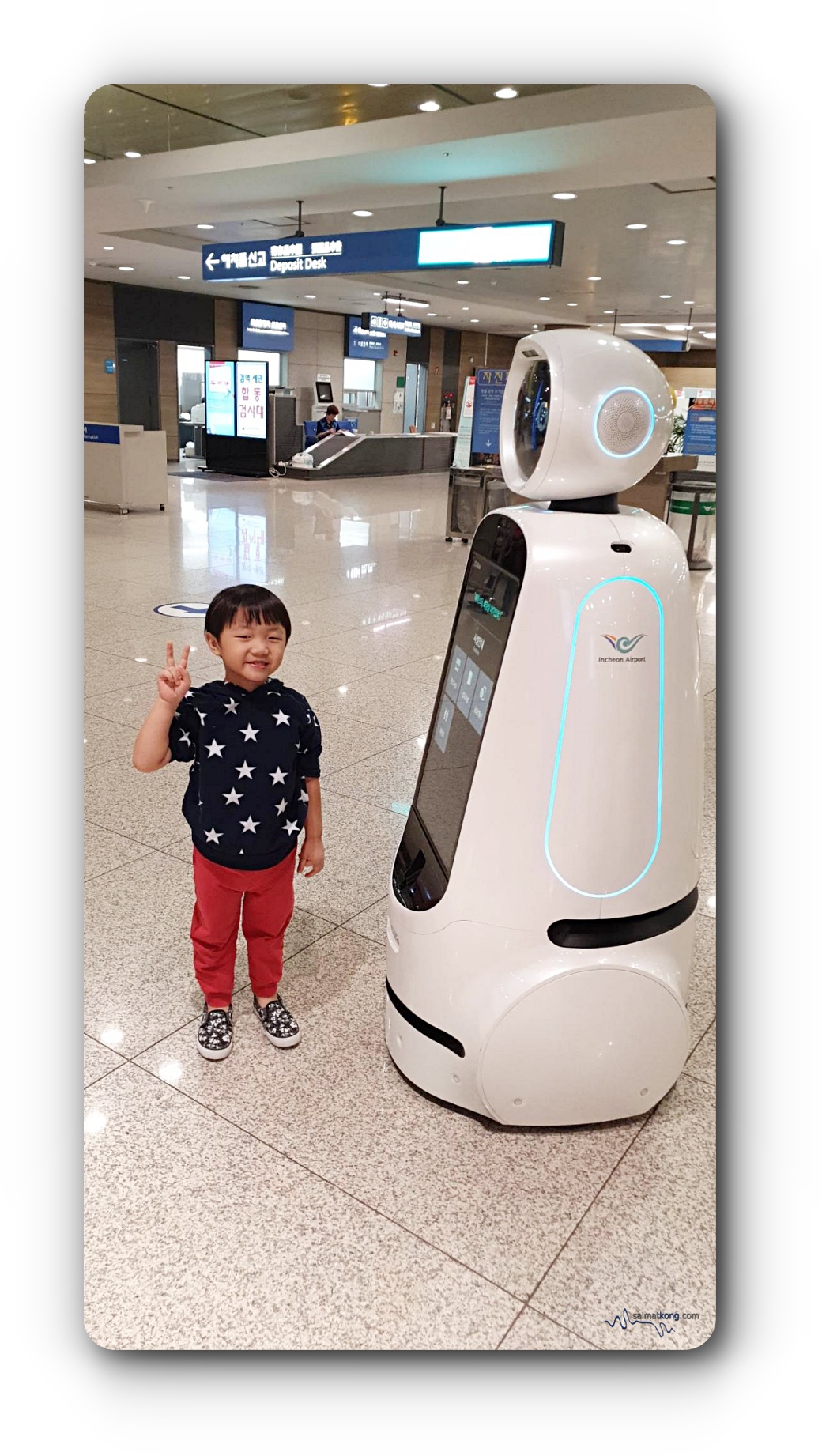 Annyeonghaseyo. Greeted by "AIRSTAR"; an airport robot guide upon landing in Seoul Incheon International Airport. This smart robot guide can escort travelers to immigration and baggage claim areas.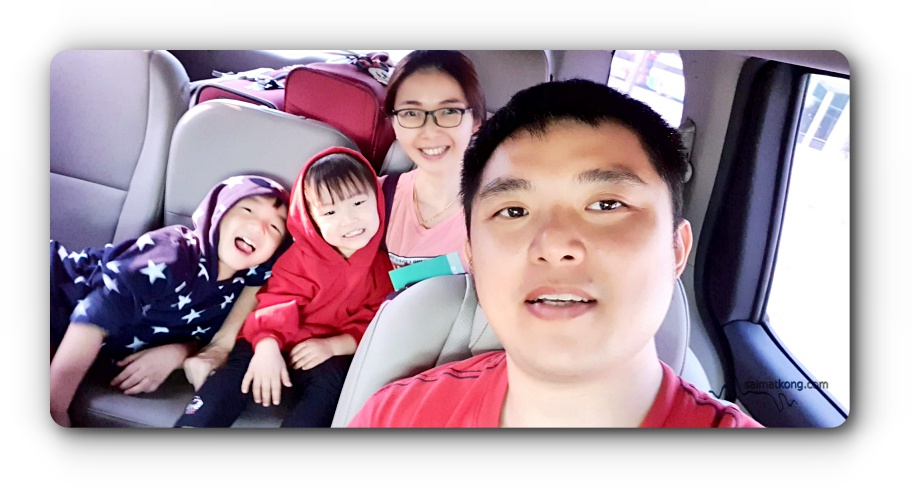 I usually book my airport transfers in advance before my trip coz it's more convenient for me as I'm traveling with two kids. For this Seoul Trip, I book my return airport transfers from Klook
and the driver was already waiting for us at the arrival hall.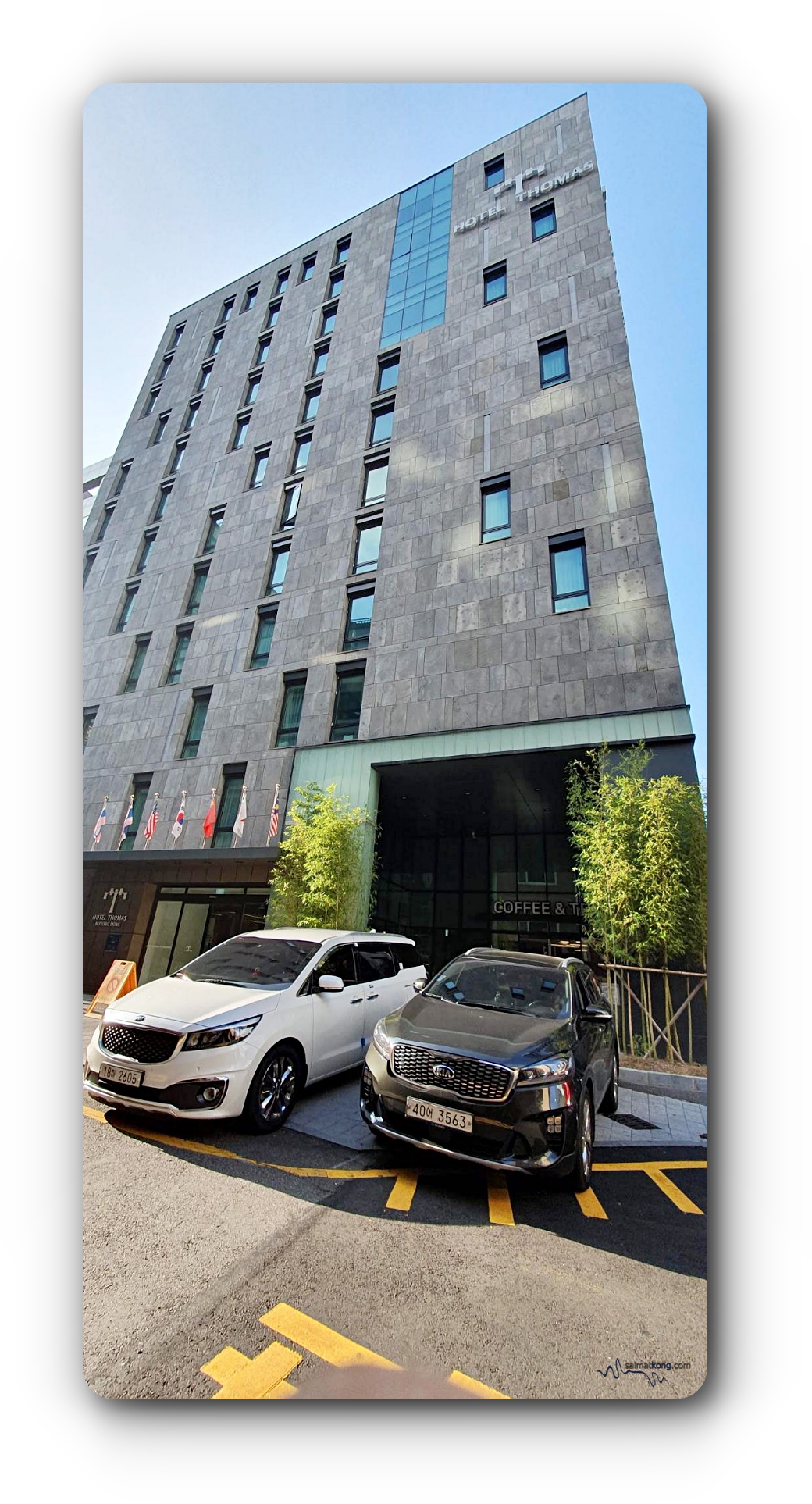 We stayed at Hotel Thomas Myeongdong in Myeongdong which is only about 10mins walk to Myeongdong Shopping Street. What I like about this hotel is that it's fairly new as it's opened in 2018, the rooms are clean and comfortable and there are many eateries nearby. You can book Hotel Thomas Myeongdong at a cheaper rate here.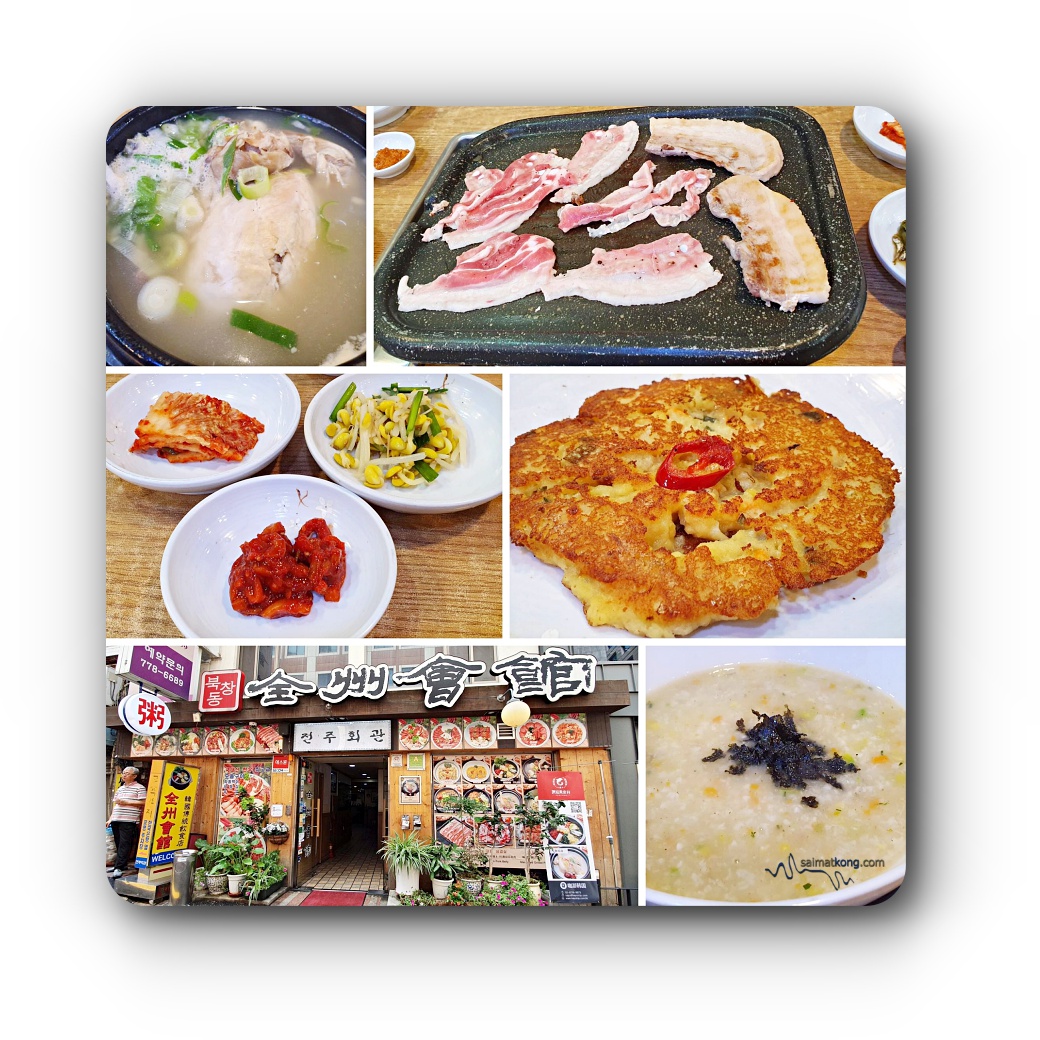 Our first Korean meal in Seoul. It's one of the restaurants nearby our hotel. We had samgyetang (ginseng chicken soup), bindae-tteok (mung bean pancake), Korean bbq and juk (porridge).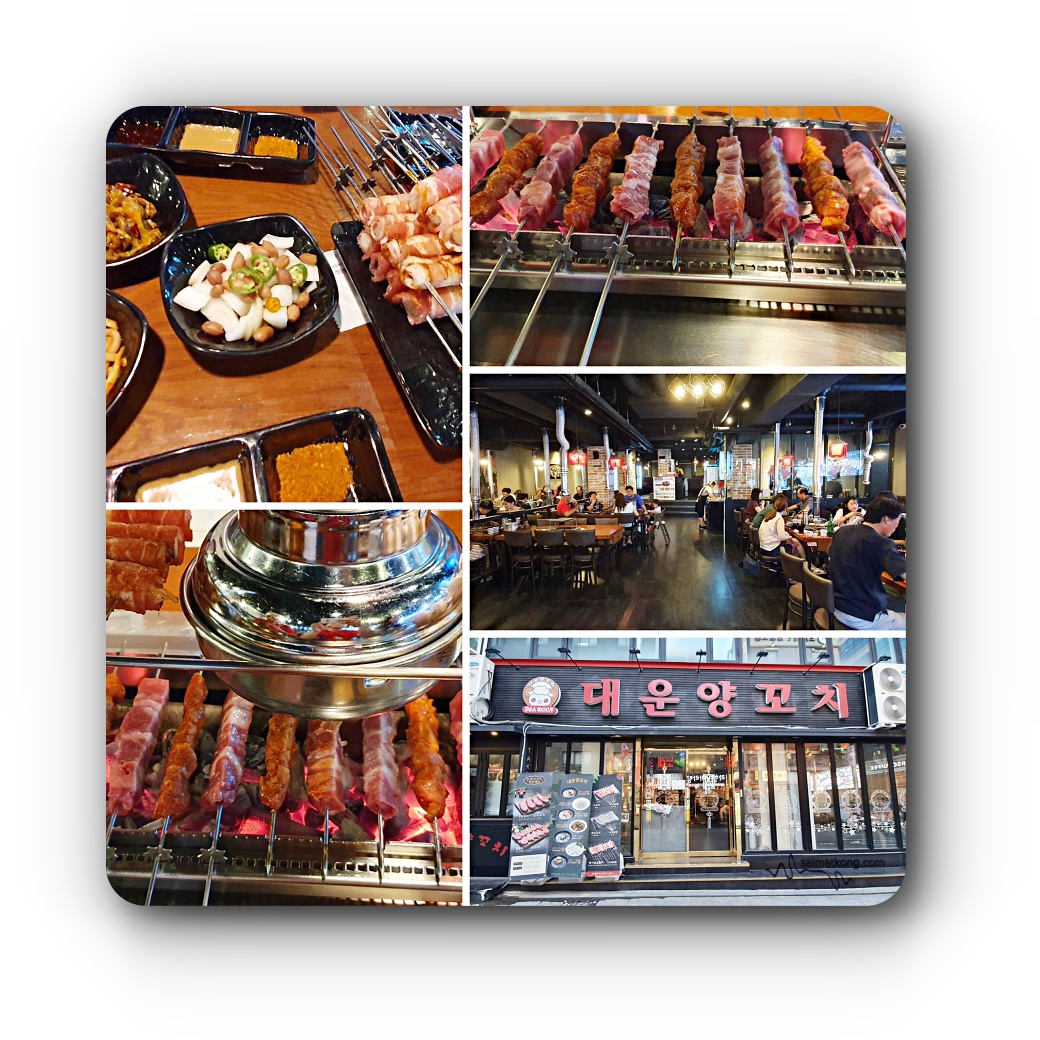 Gogigui (Korean bbq) is one of the must eats in Seoul. Korean BBQ restaurants are everywhere in Seoul where you choose from various cuts of marinated or unmarinated meat like pork, chicken and beef. Do order soju or draft beer to go with your bbq for it pairs well with the dishes and it's also good for cooling your body after eating the heaty BBQ.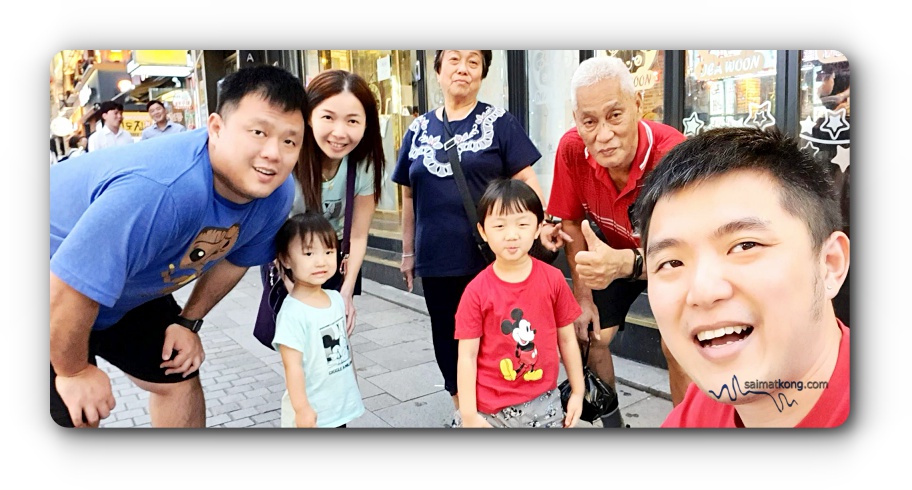 Group selfie after our Korean BBQ dinner.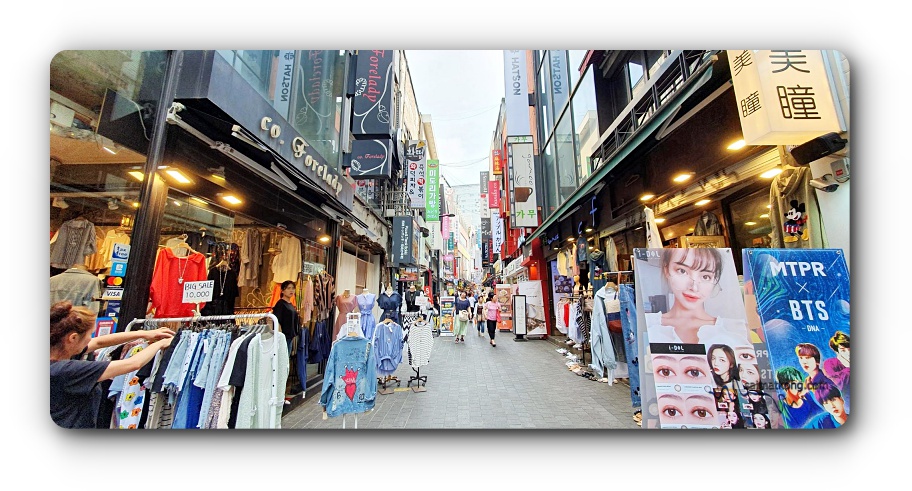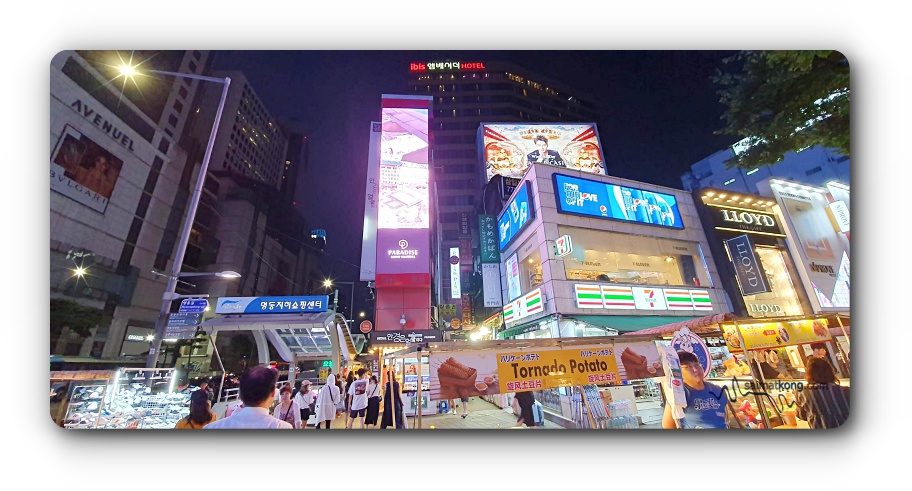 Myeongdong Shopping Street is one of the must visit places in Seoul. It's a popular shopping paradise for tourists visiting Seoul to shop for Korean skincare and cosmetic products. There are also many shops selling Korean clothes, bags, fashion accessories, shoes and many more. It's a very happening street with many stalls selling various types of Korean street food. Basically it's very much similar to Ximending in Taipei or Harajuku in Tokyo.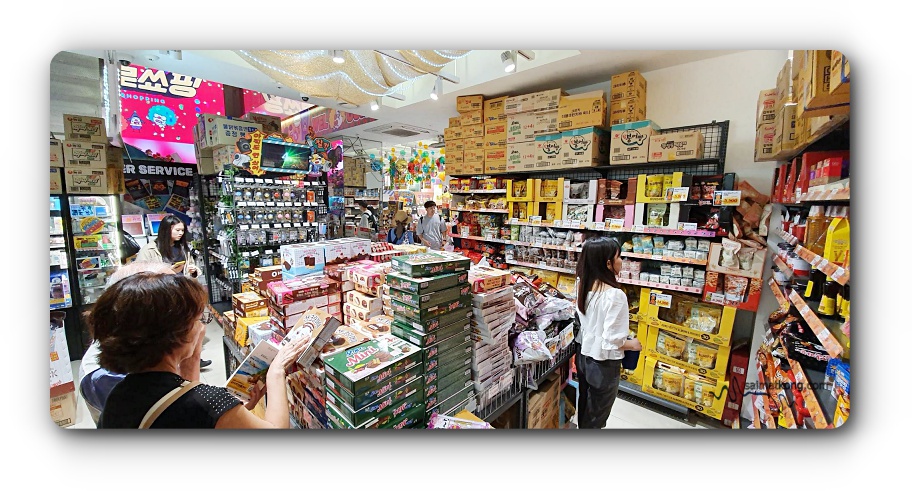 The best places to buy souvenirs in Seoul are Korea Mart and Lotte Mart because the prices at the lease two places are the cheapest. Some of the souvenirs to buy in Korea are Market O Real Brownie, Tom's Honey Butter Almond, Orion Fish Shaped Moist & Chewy Cake, seaweed, face masks, cute socks, hand cream, Crown Butter Waffle and many more.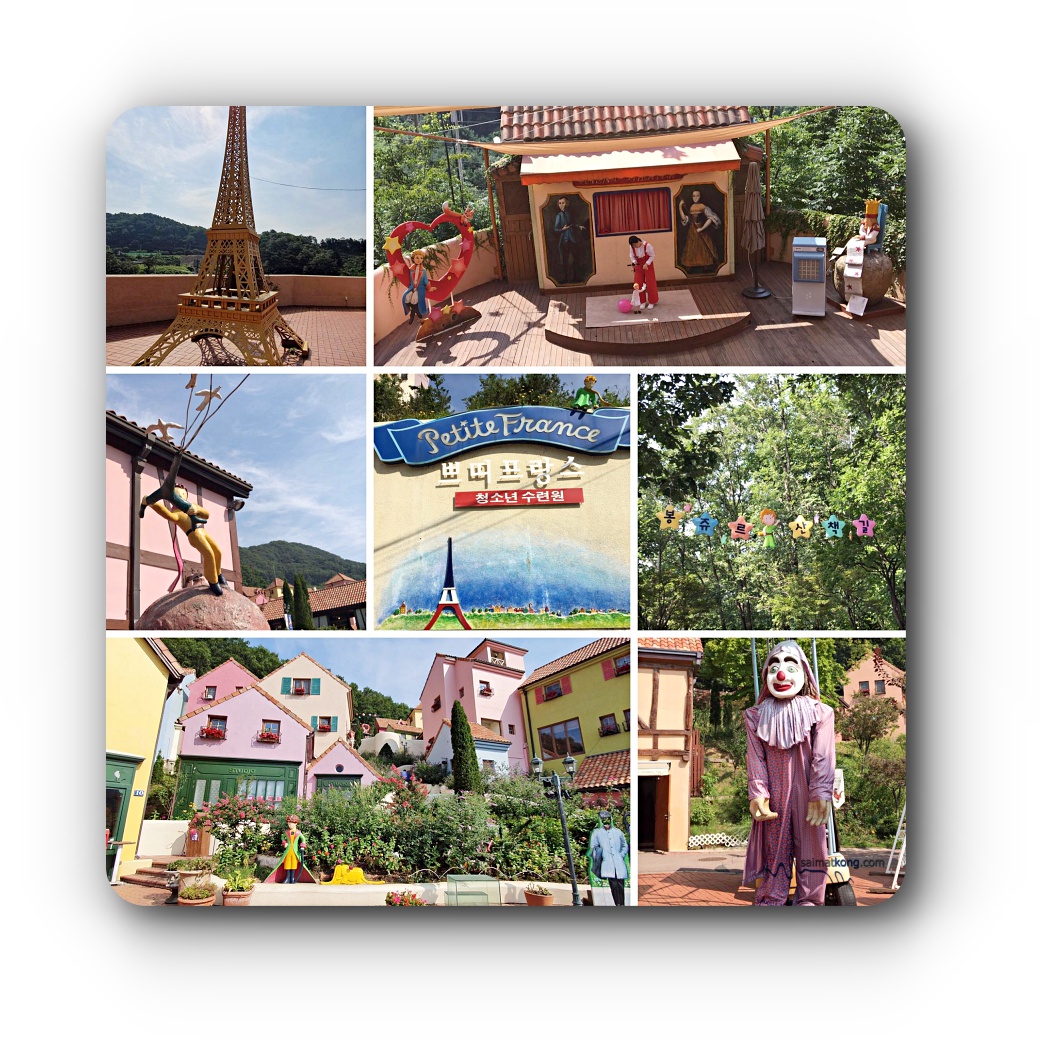 Visit to Petite France; a French-style theme park that was constructed in July 2008 in Gyeonggi Province, South Korea. It's a small and pretty French style cultural village with many attractions such as museum, shops, restaurants and cafes. Everything is very colorful, bright and cheerful here, making it as a nice spot for photo taking.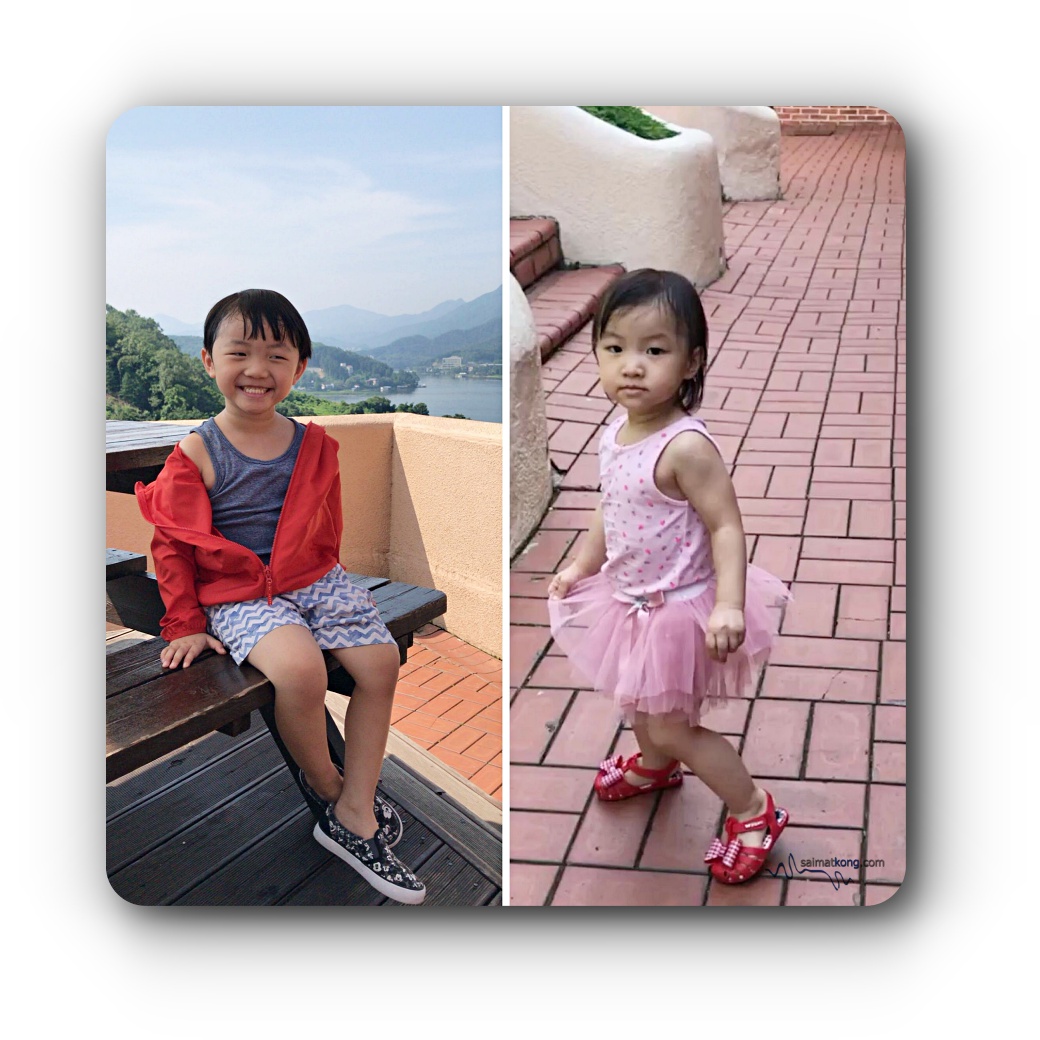 My pride & joy @ Petite France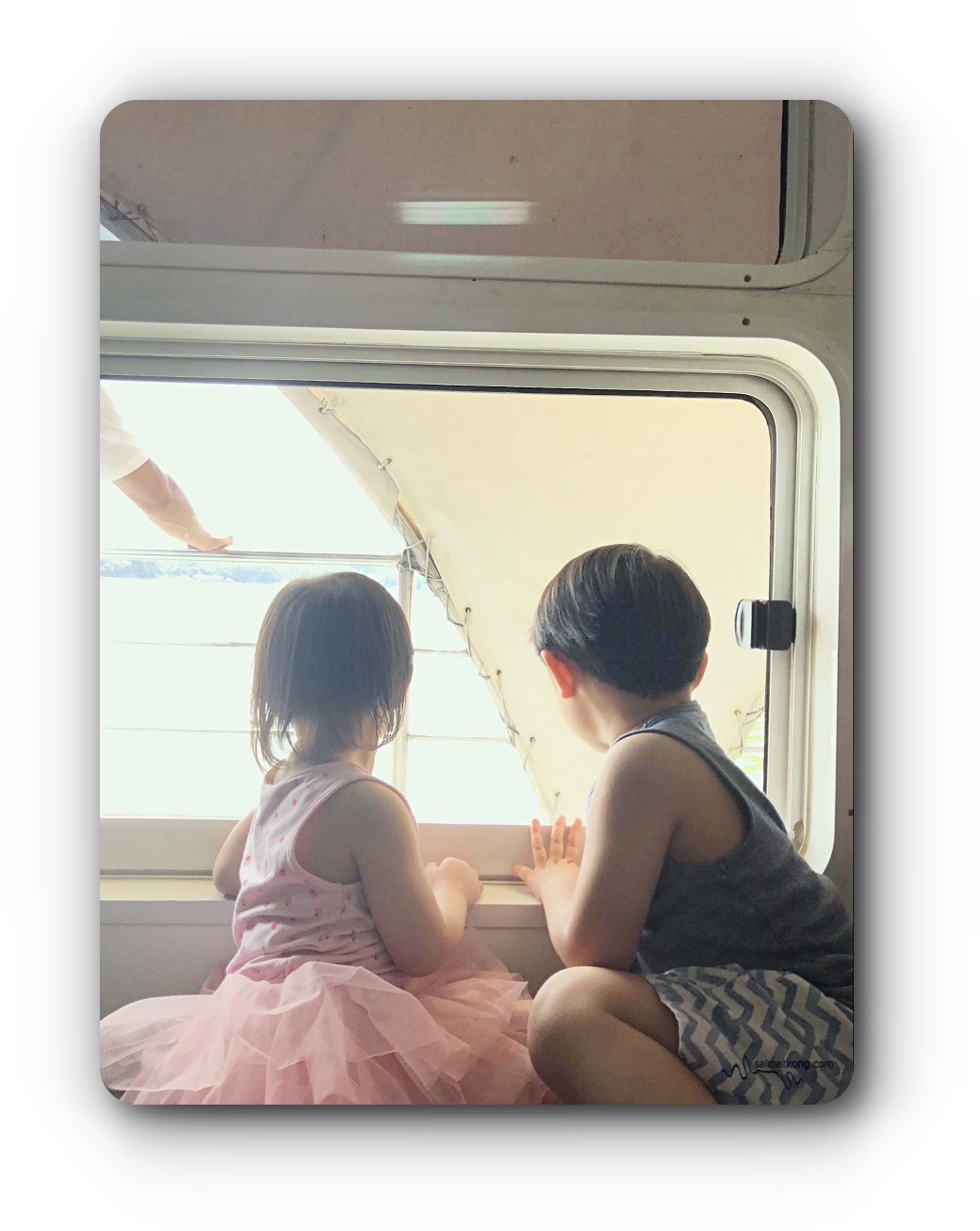 In ferry ride heading to Nami Island, a half-moon shaped island which has become very popular after the famous Korean drama "Winter Sonata" was filmed there in 2002.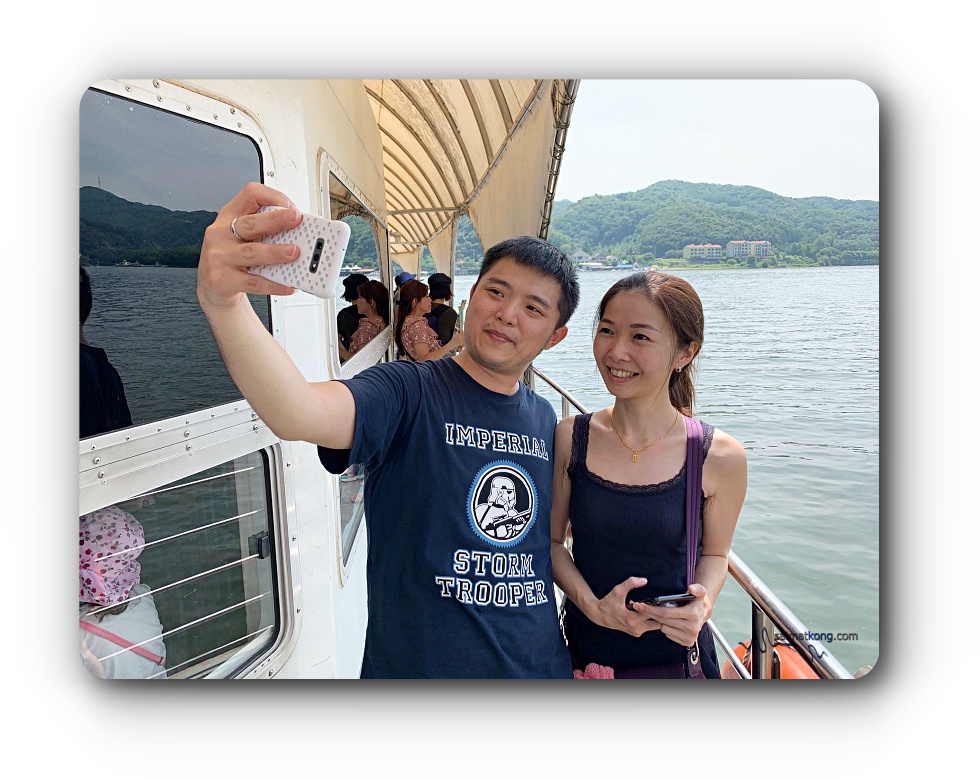 Us on board of the ferry to Nami Island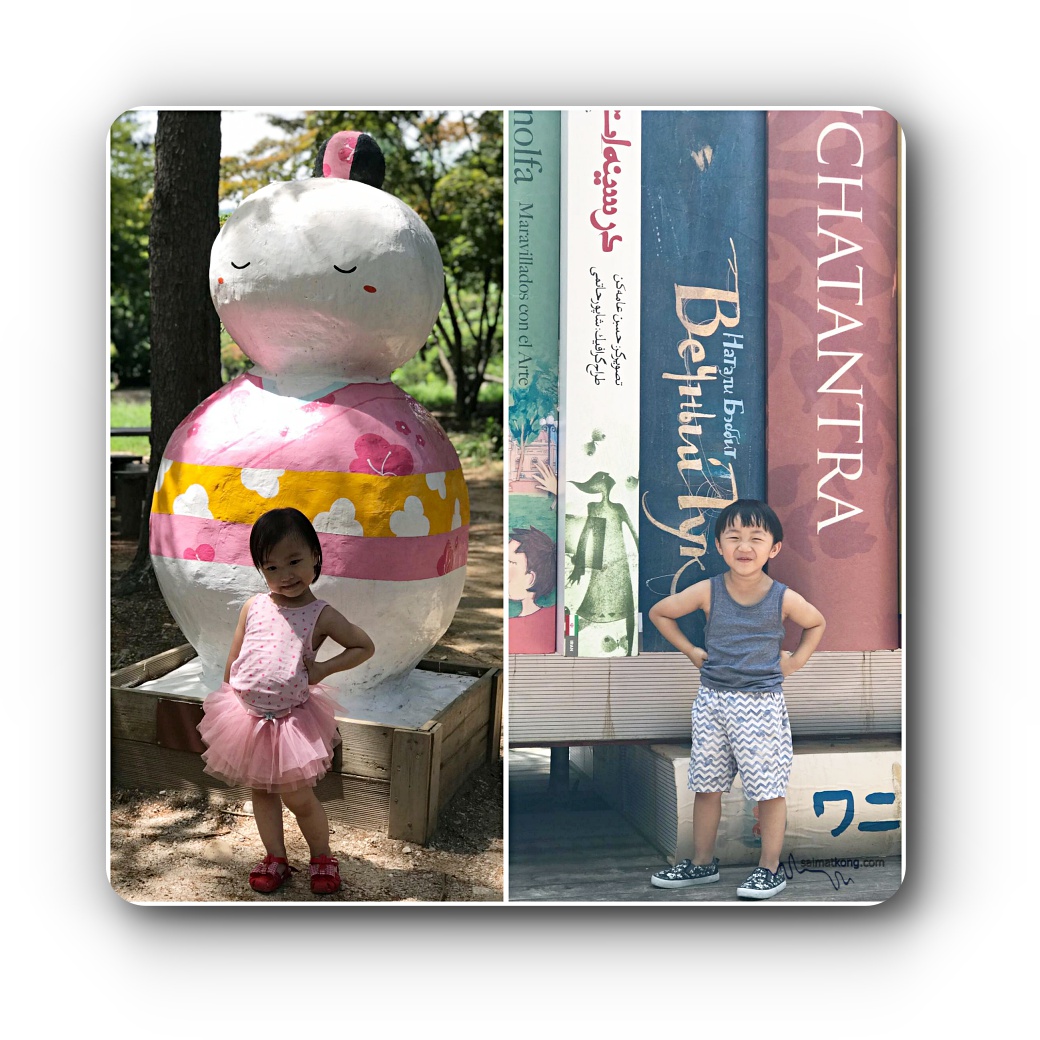 My cheeky duo @ Nami Island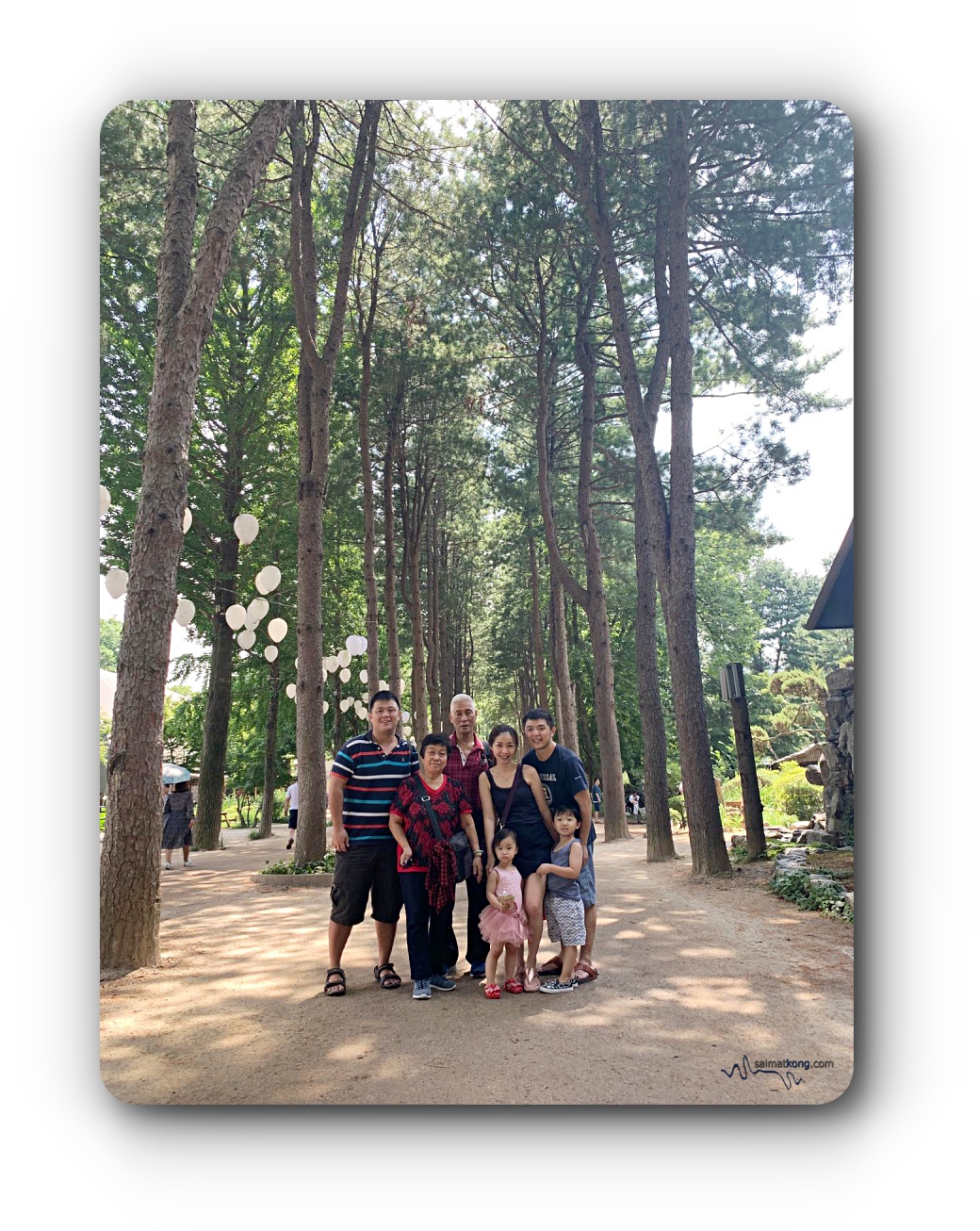 Us at Nami Island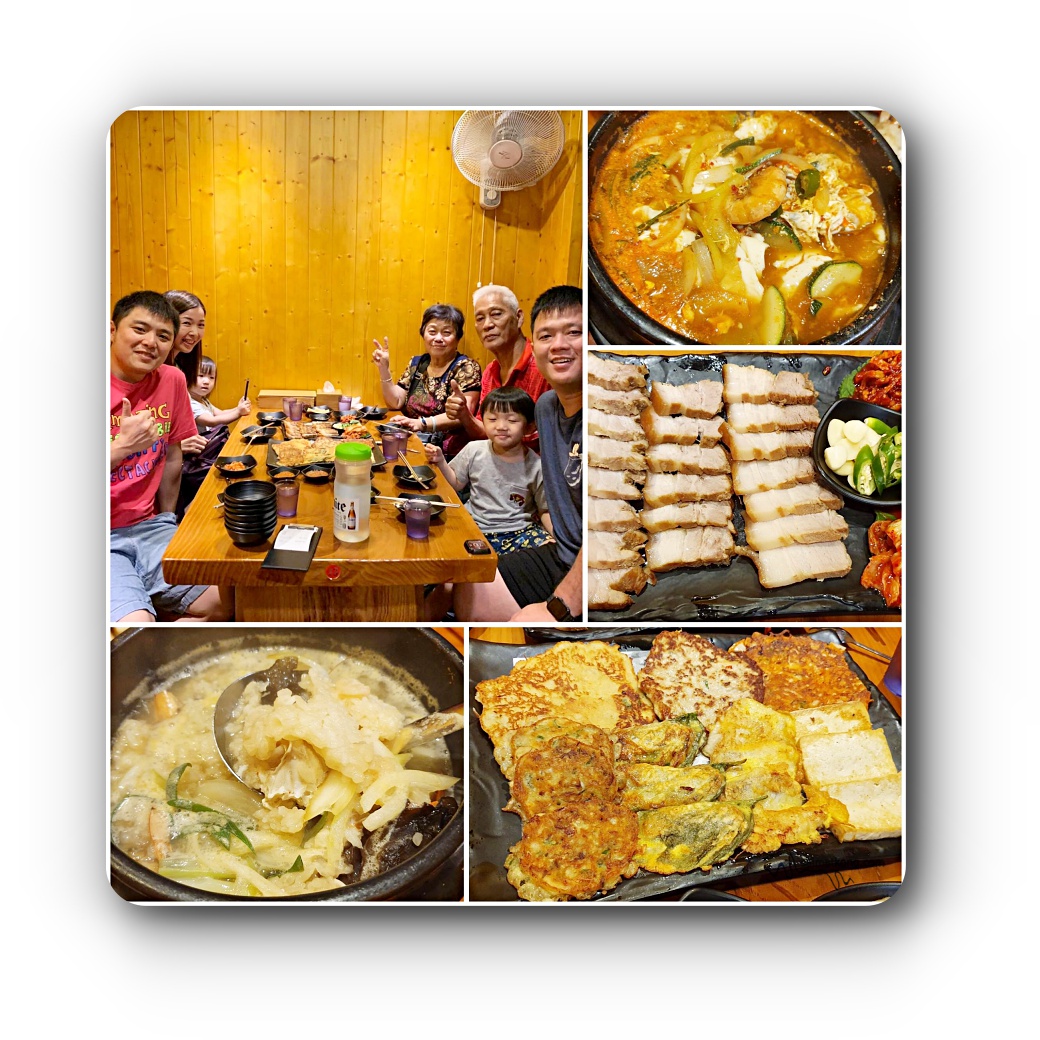 Had Korean dinner at one of the eateries nearby our hotel. Had samgyeopsal (grilled pork belly), kimchi jjigae (kimchi stew), tteokguk (korean rice cake soup) and pajeon platter (korean pancake).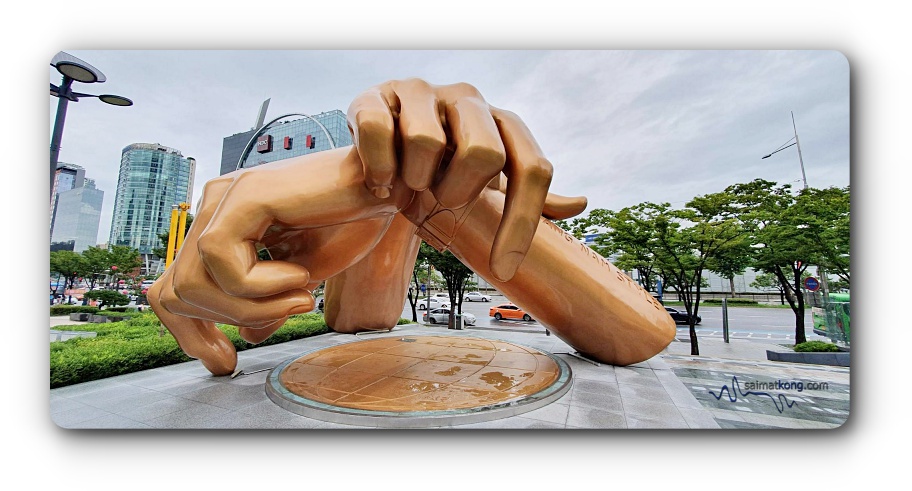 Gangnam Style Statue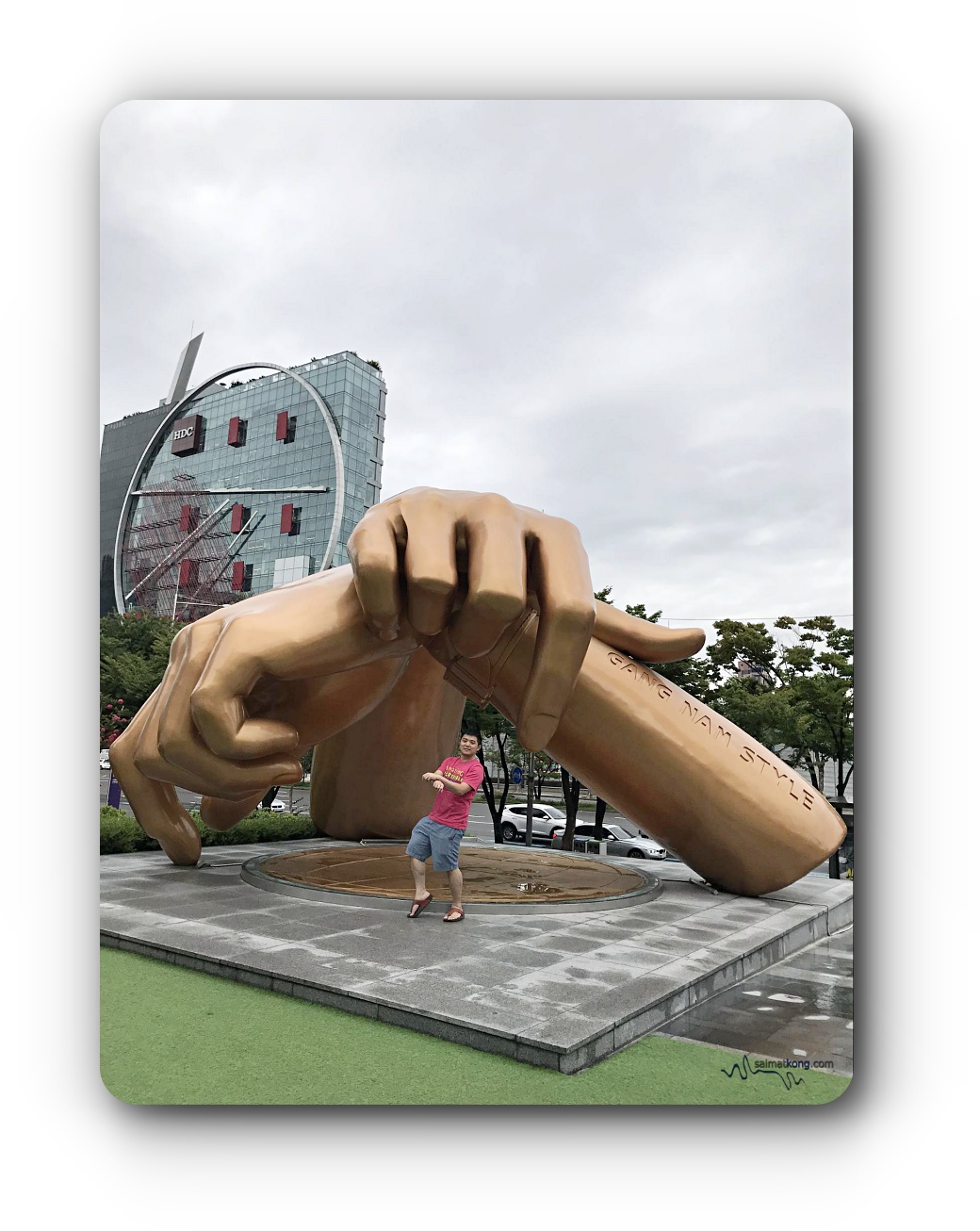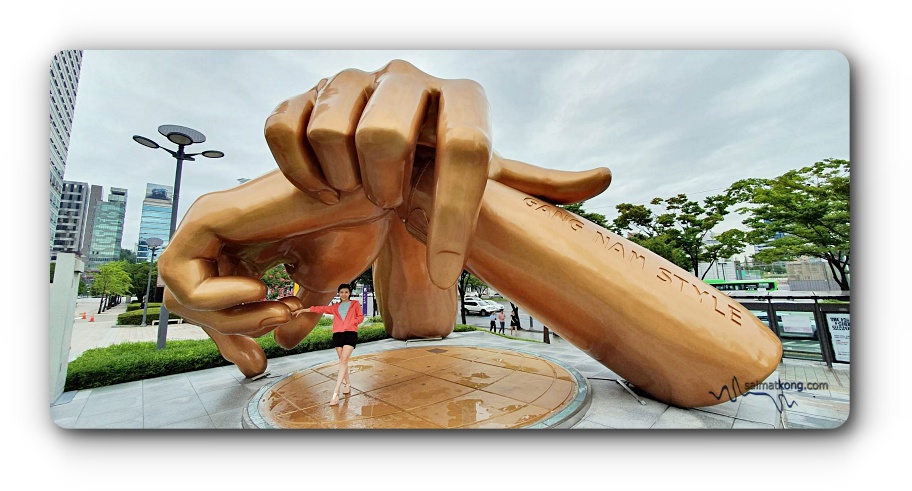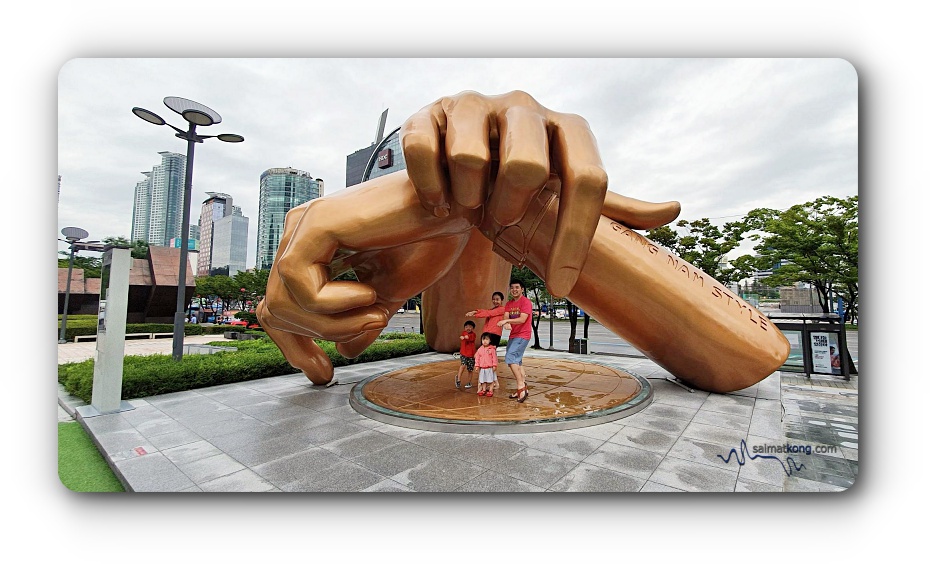 If you remember the famous Psy song – Gangnam Style, you should take photo under the statue. This Gangnam Style statue is one of the famous landmark in Gangnam district.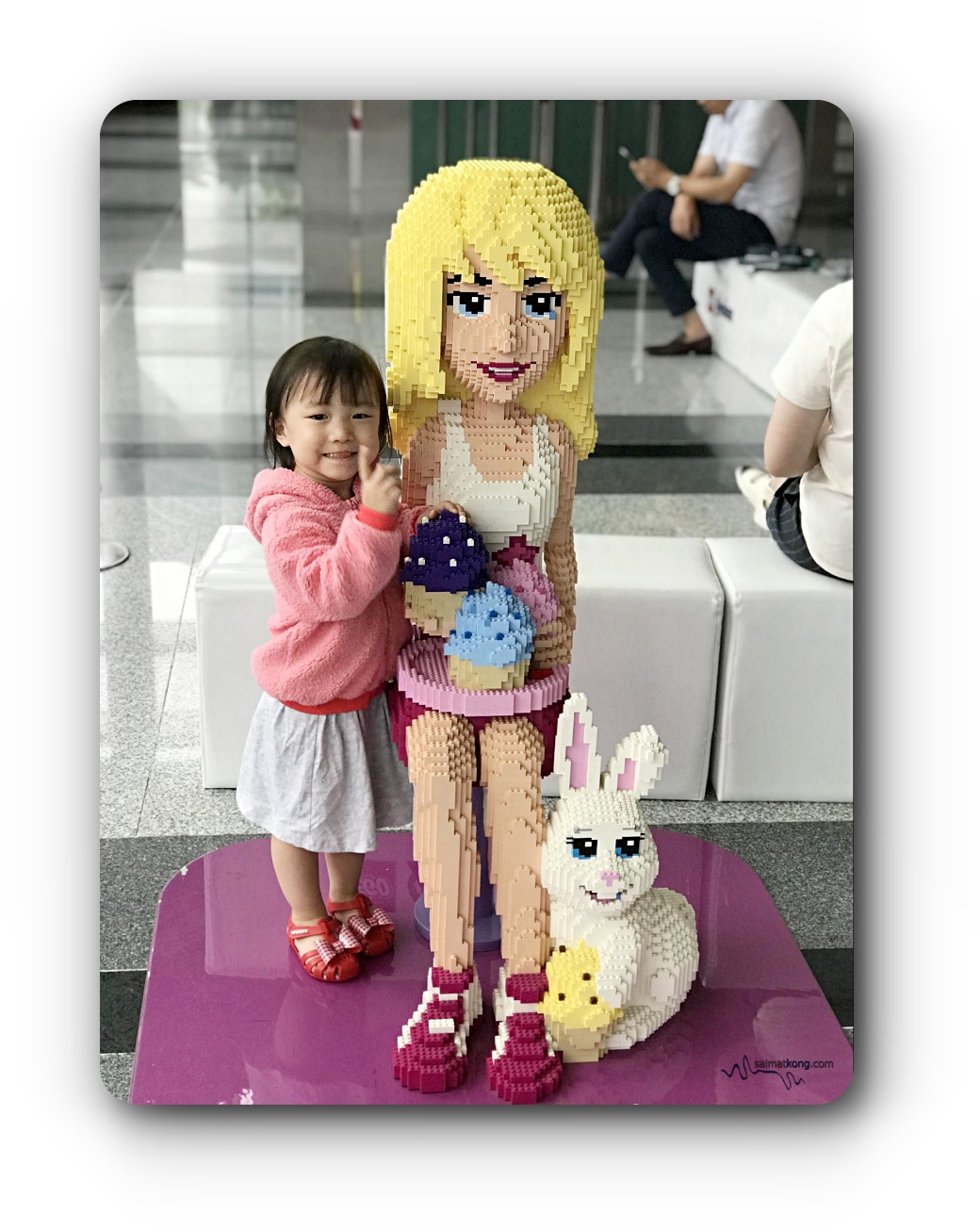 Annabelle was so happy to see Stephanie; one of the characters from Lego Friends.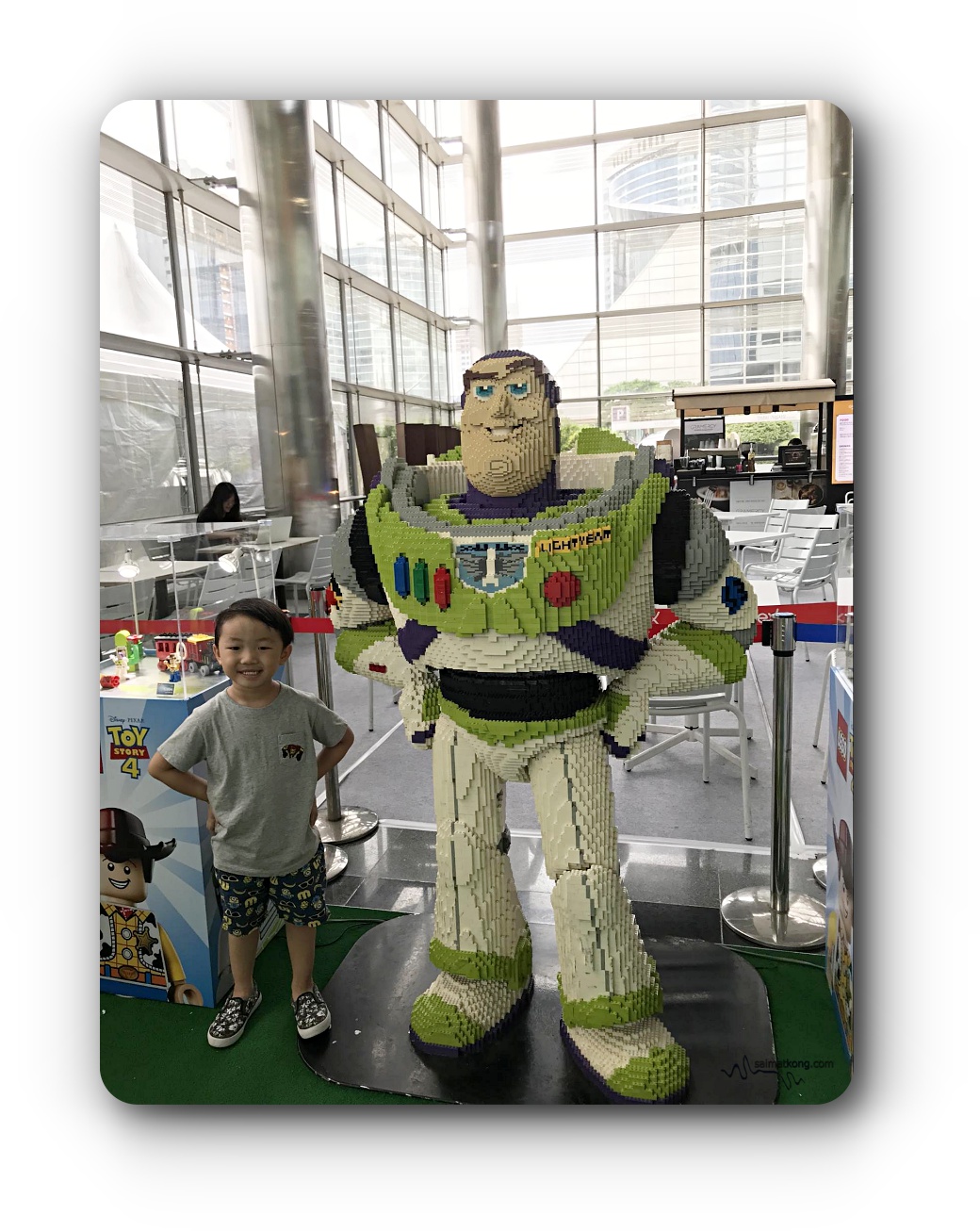 Lego Fair at COEX Mall and Aiden saw his favorite buzz lightyear from Toy Story.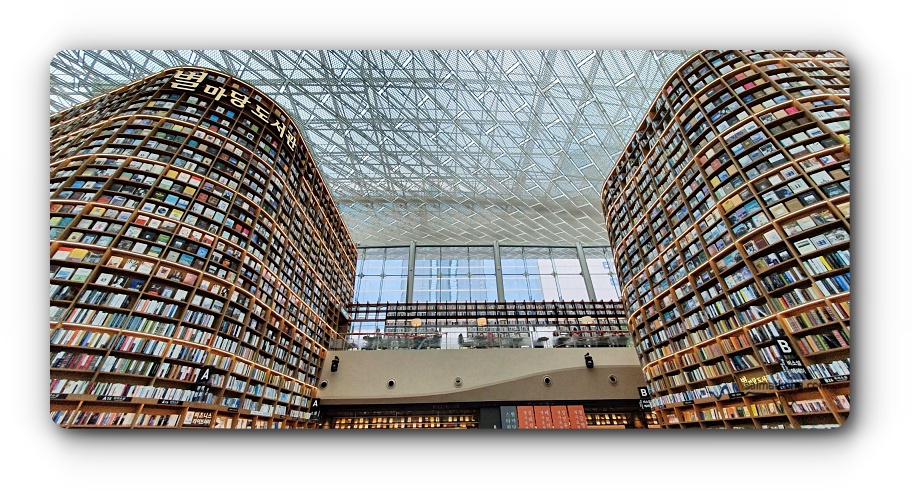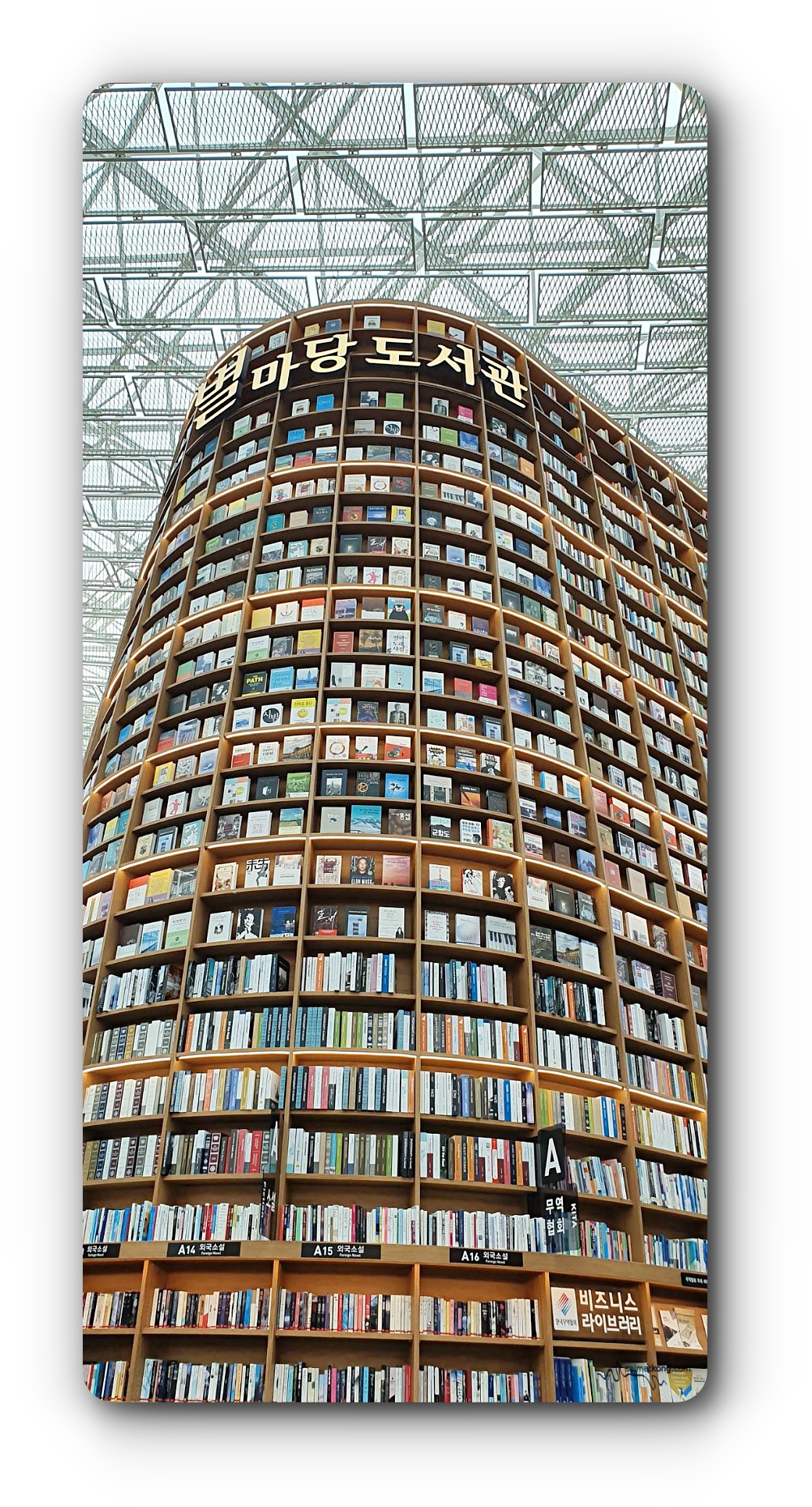 Starfield Library @ COEX Mall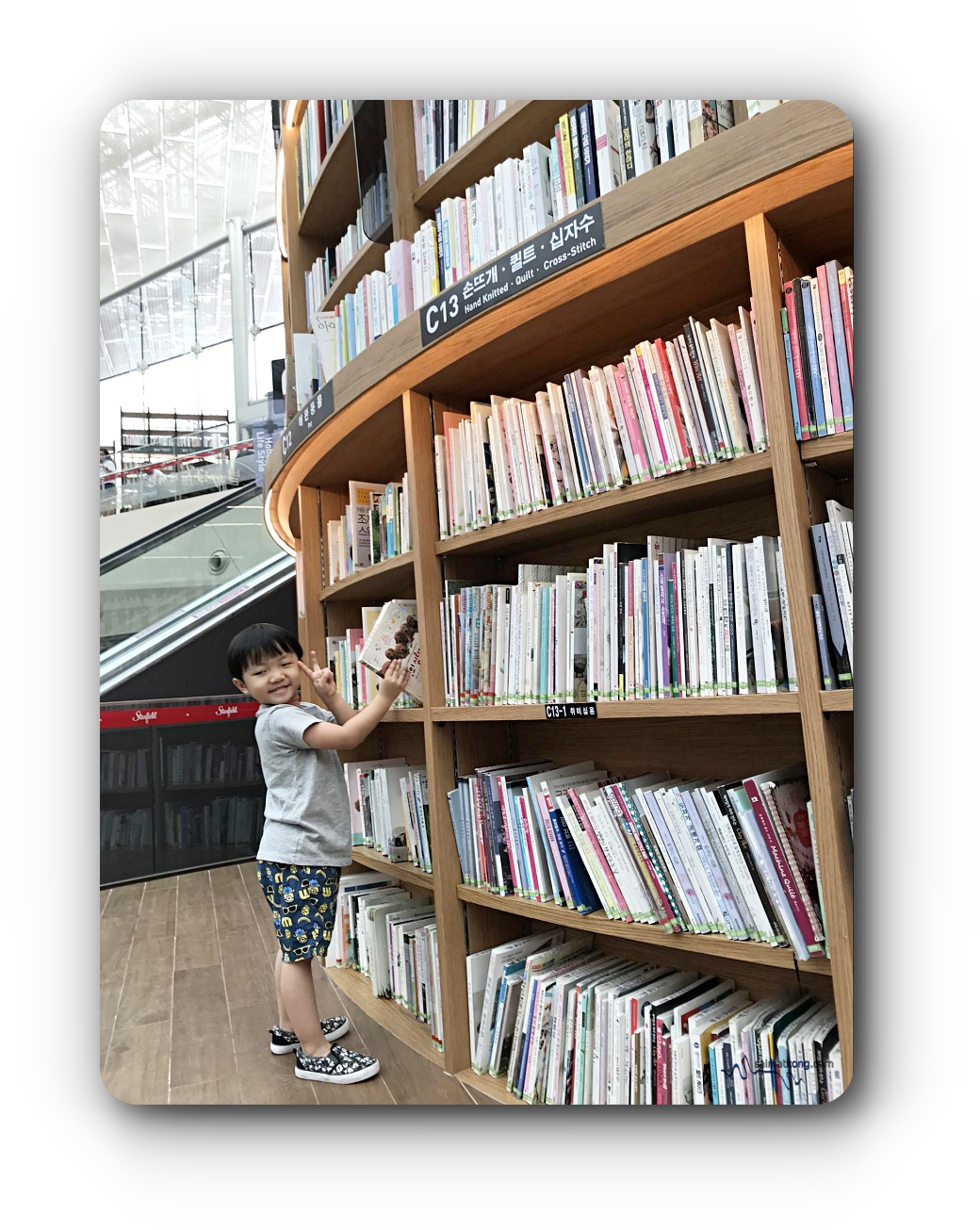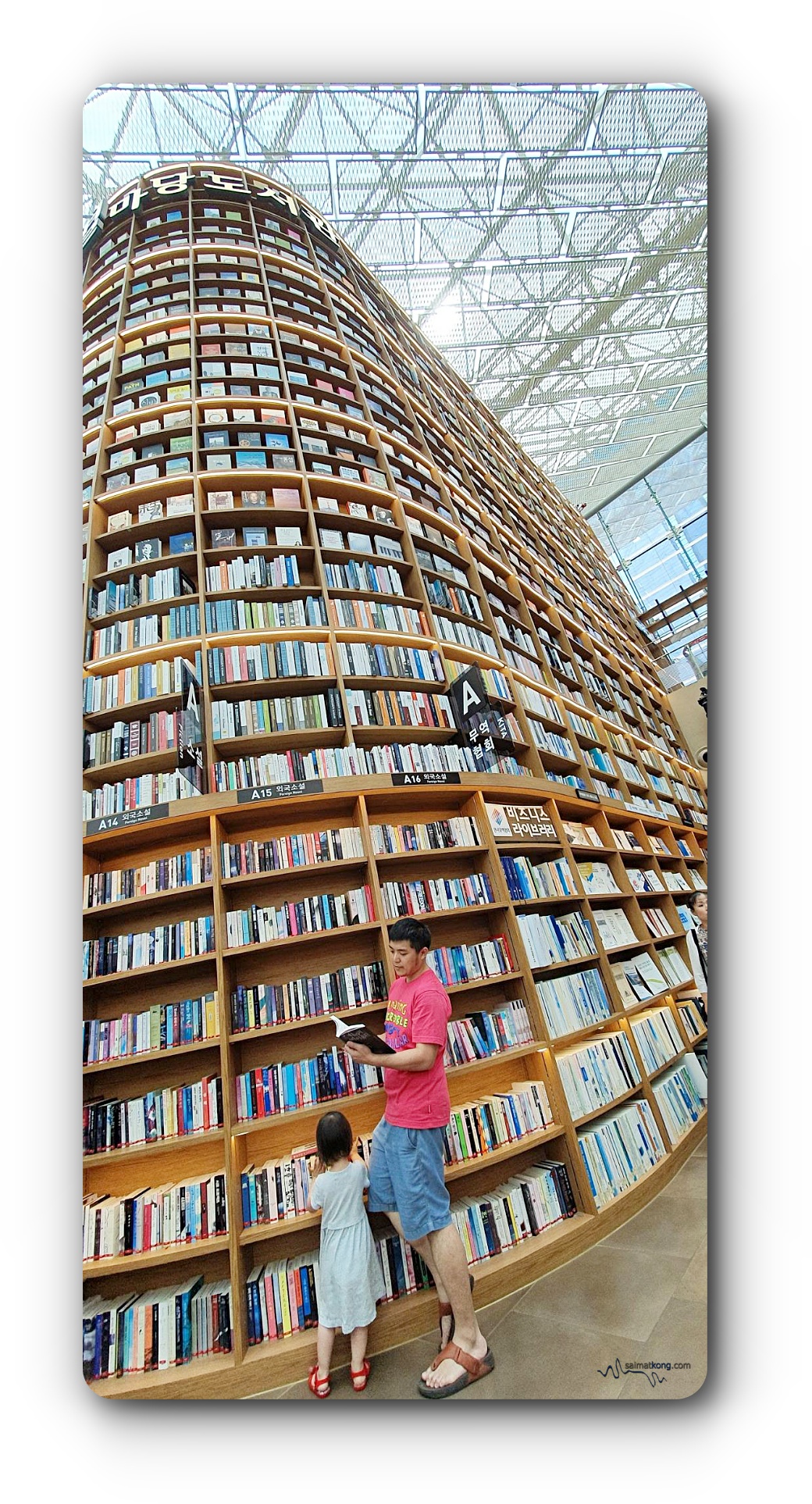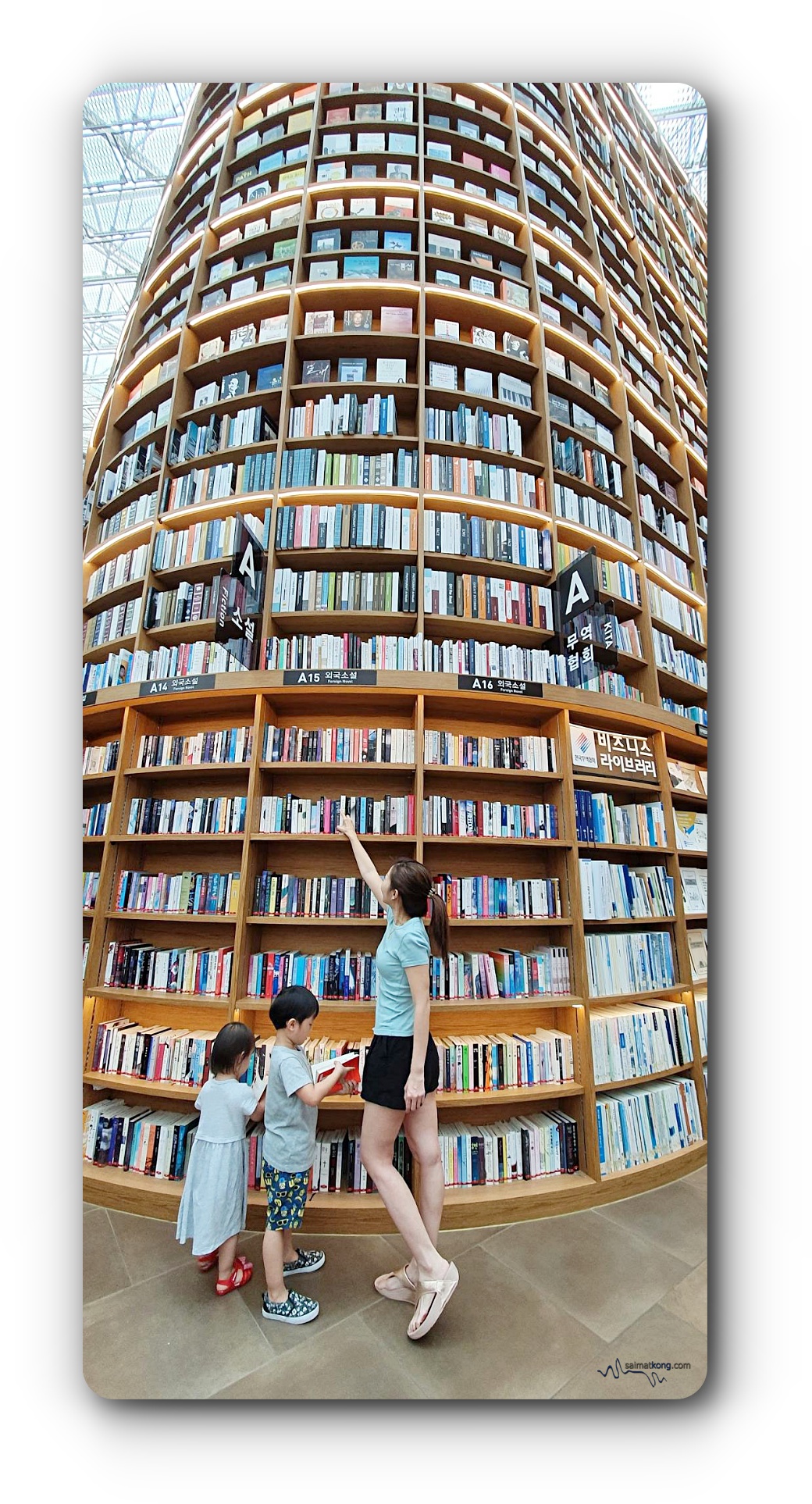 Starfield Library is one of the attractions in Gangnam district. Located in COEX Mall, Starfield Library is a public library with more than 50,000 books and magazines. It's so spacious, comfortable and a very beautiful place for Instagram photos.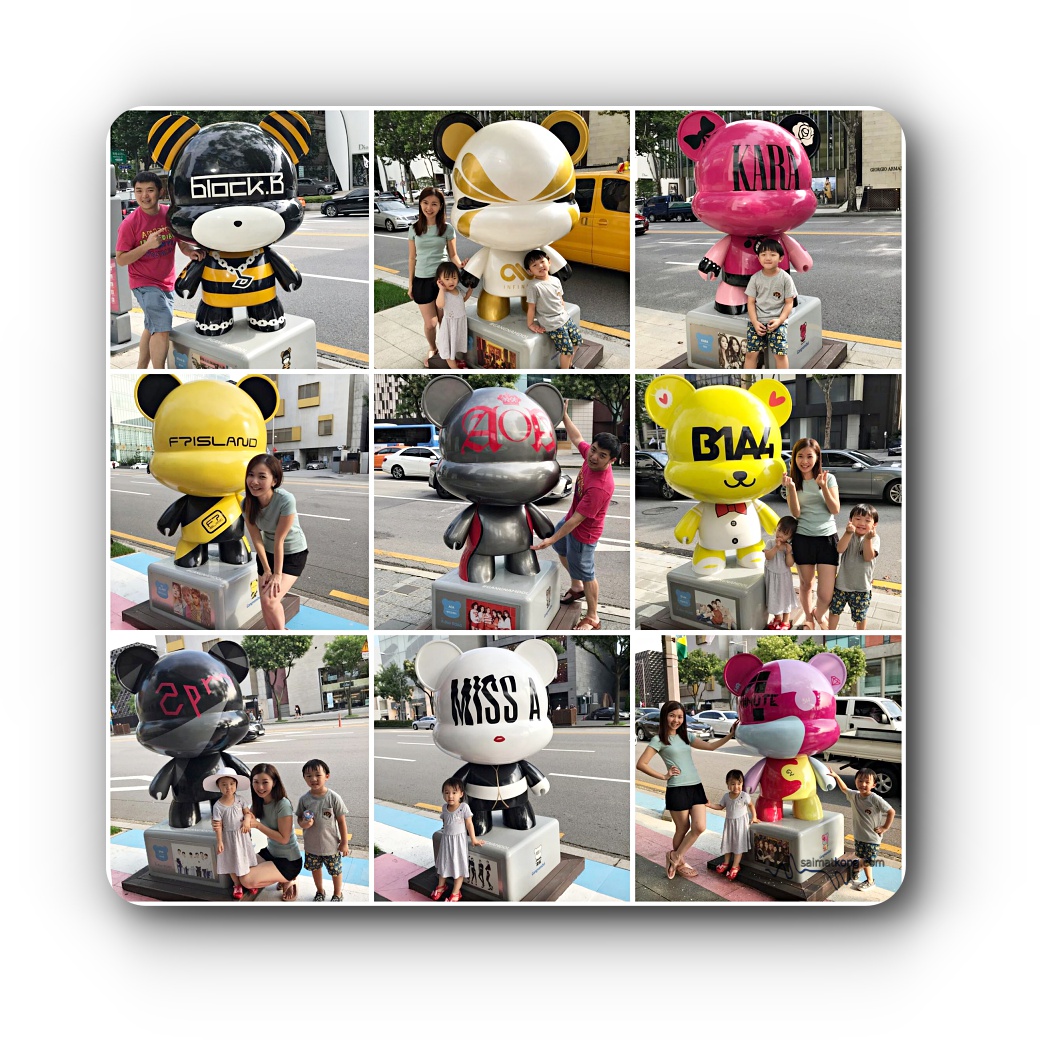 K-Star Road
When in K-Star Road, hunt for your favorite GangnamDol (Gangnam Idol) and snap photo or you can actually walk down the street and take a photo with each of these gangnamdol.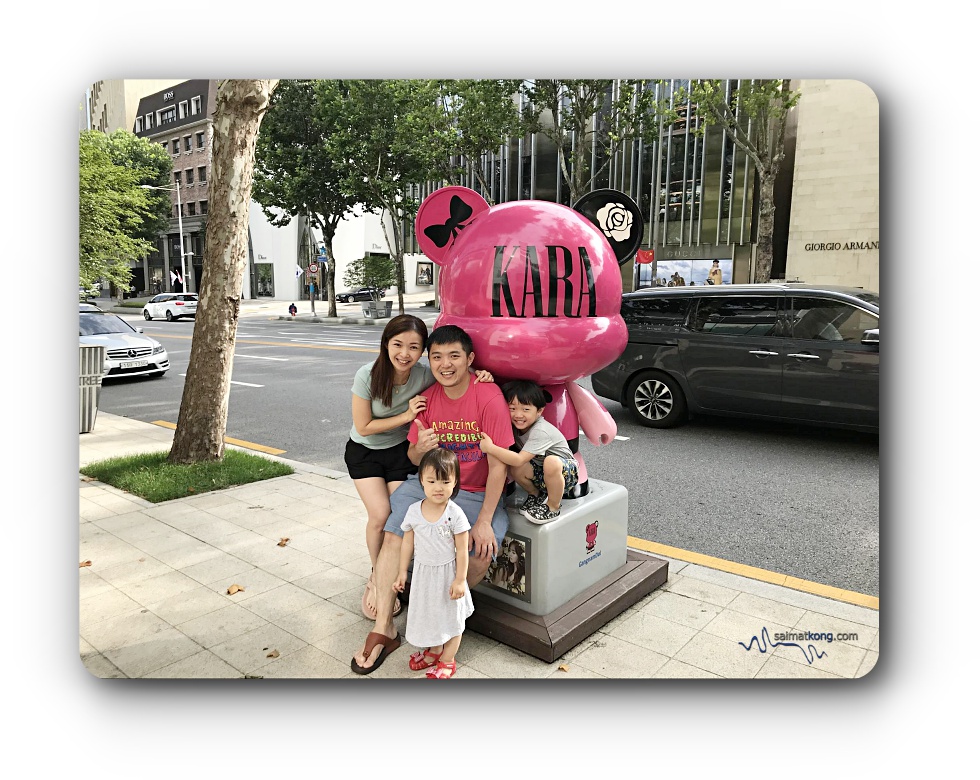 Family Photo with GangnamDol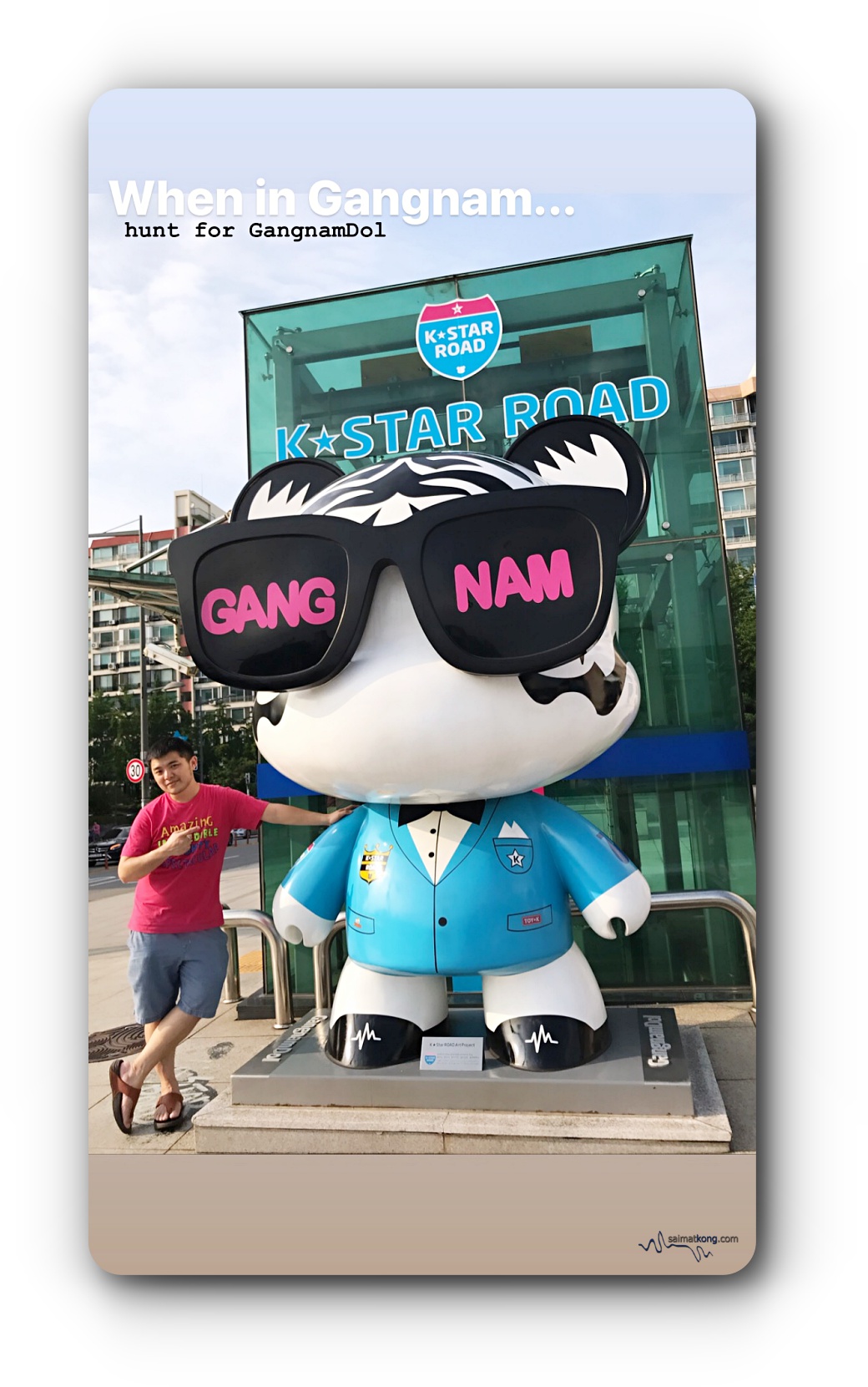 The 3-meter-tall PSY GangnamDol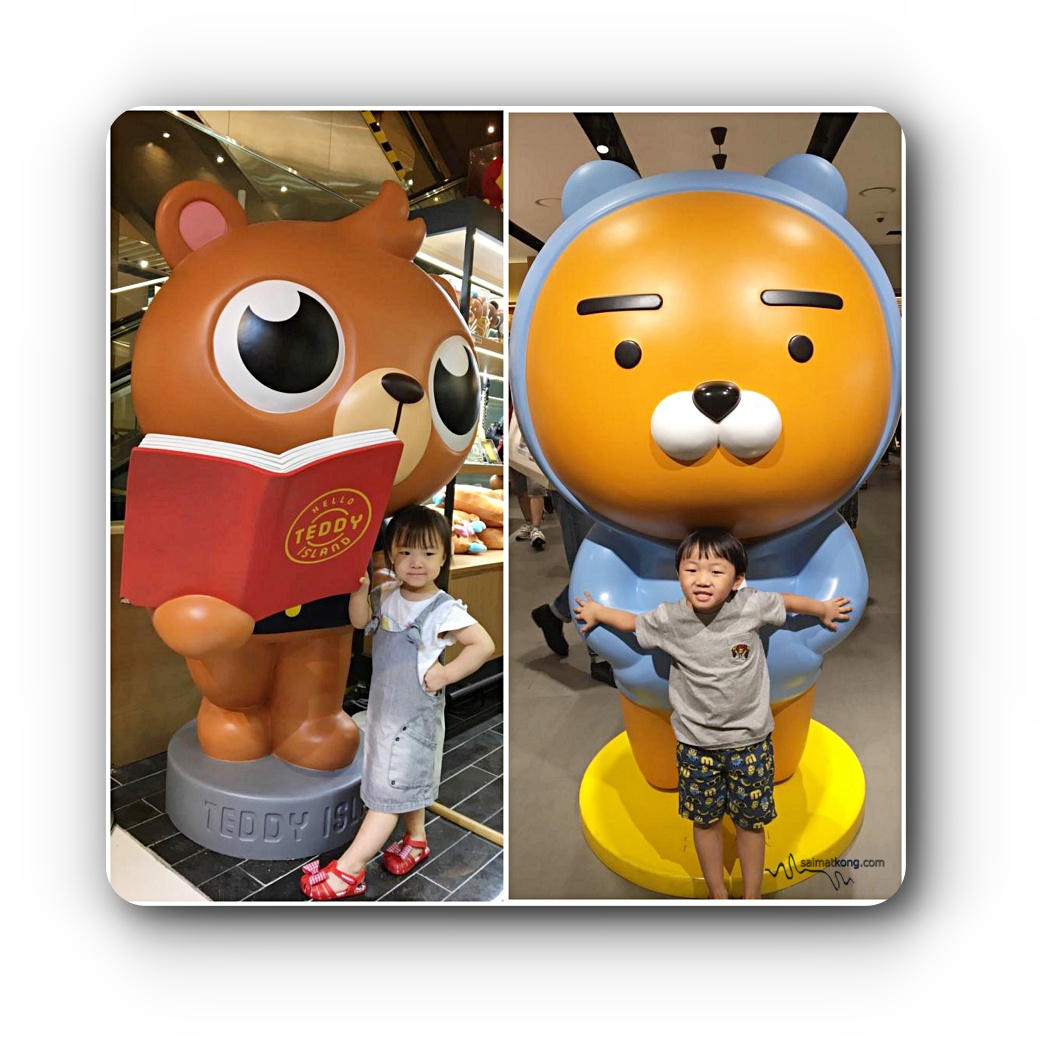 For the love of bears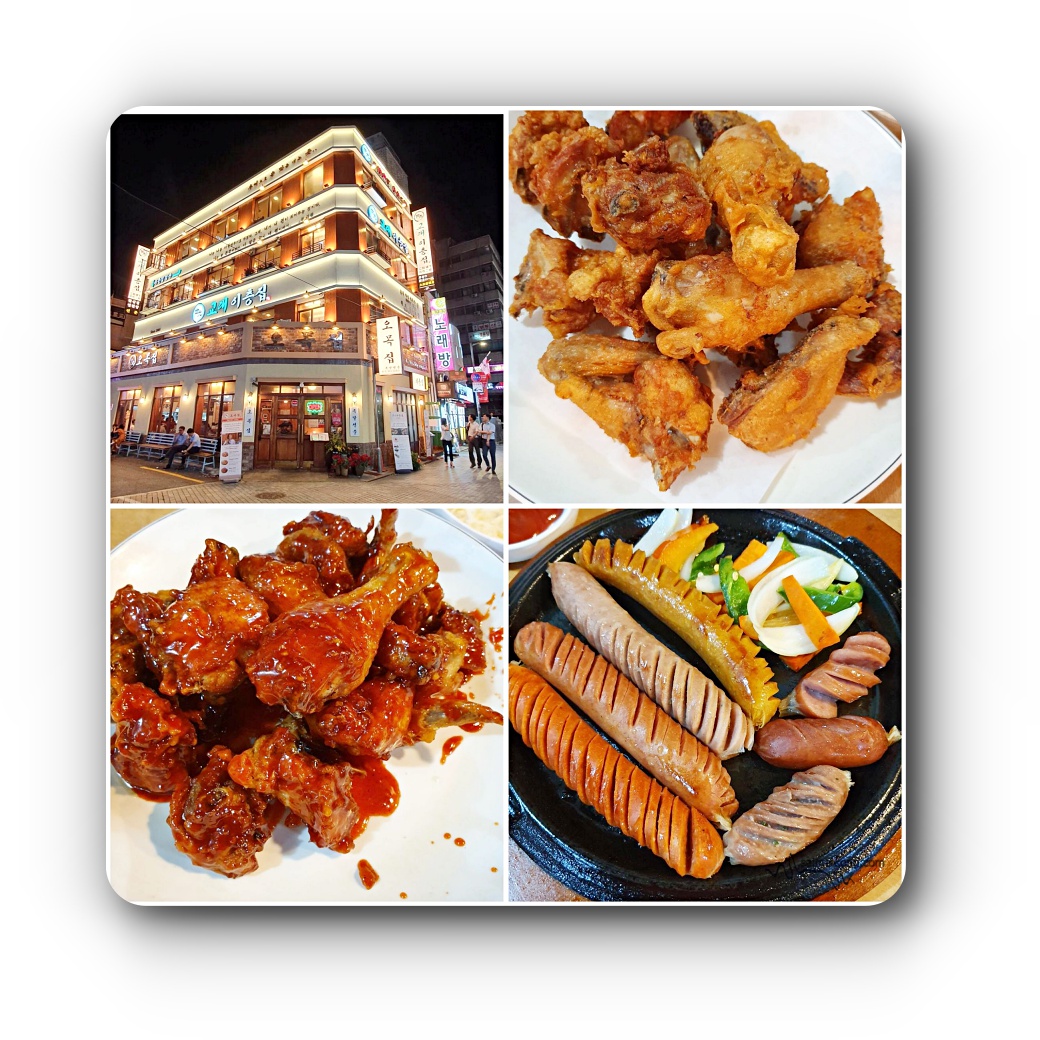 Tried korean fried chicken for dinner. Fried chicken is one of the must eats in Seoul. There are many eateries offering korean fried chicken in Seoul.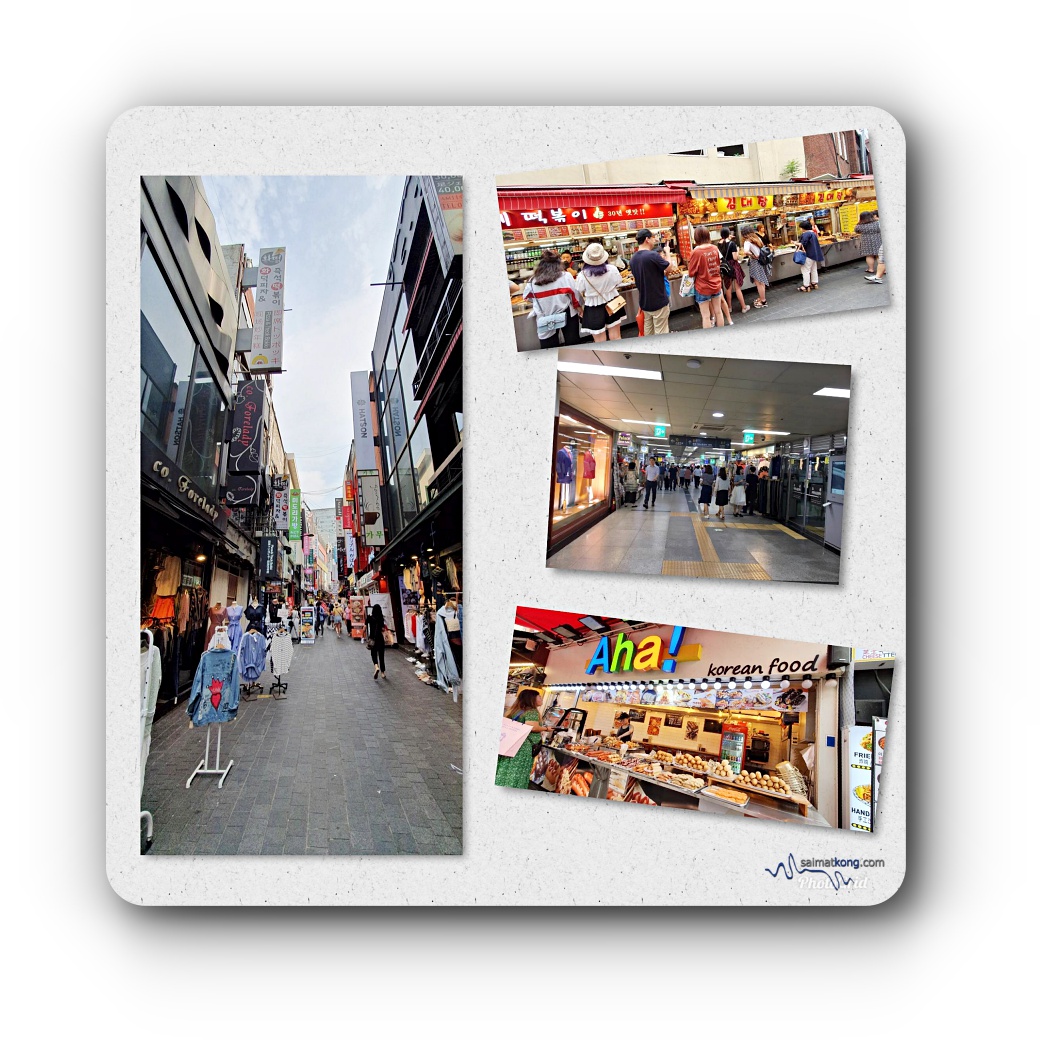 Spent our last day in Seoul walking around Myeongdong, Namdaemun Market and Myeongdong Underground Shopping Center.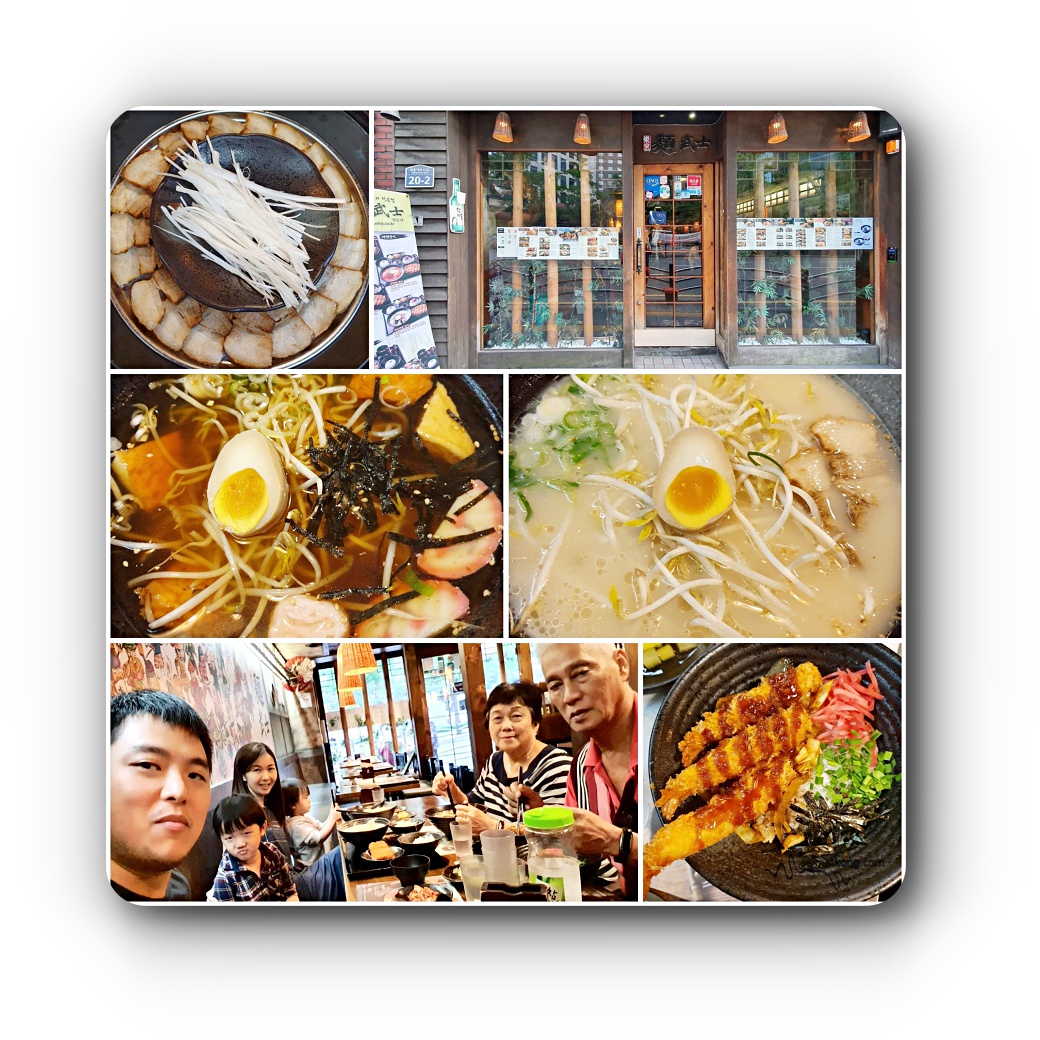 We had Japanese dinner coz the kids missing Japanese food already (kidding), coz we wanted something soupy. This Japanese Restaurant is located very near our hotel too, most of the times we just walk nearby for our meals, so convenient.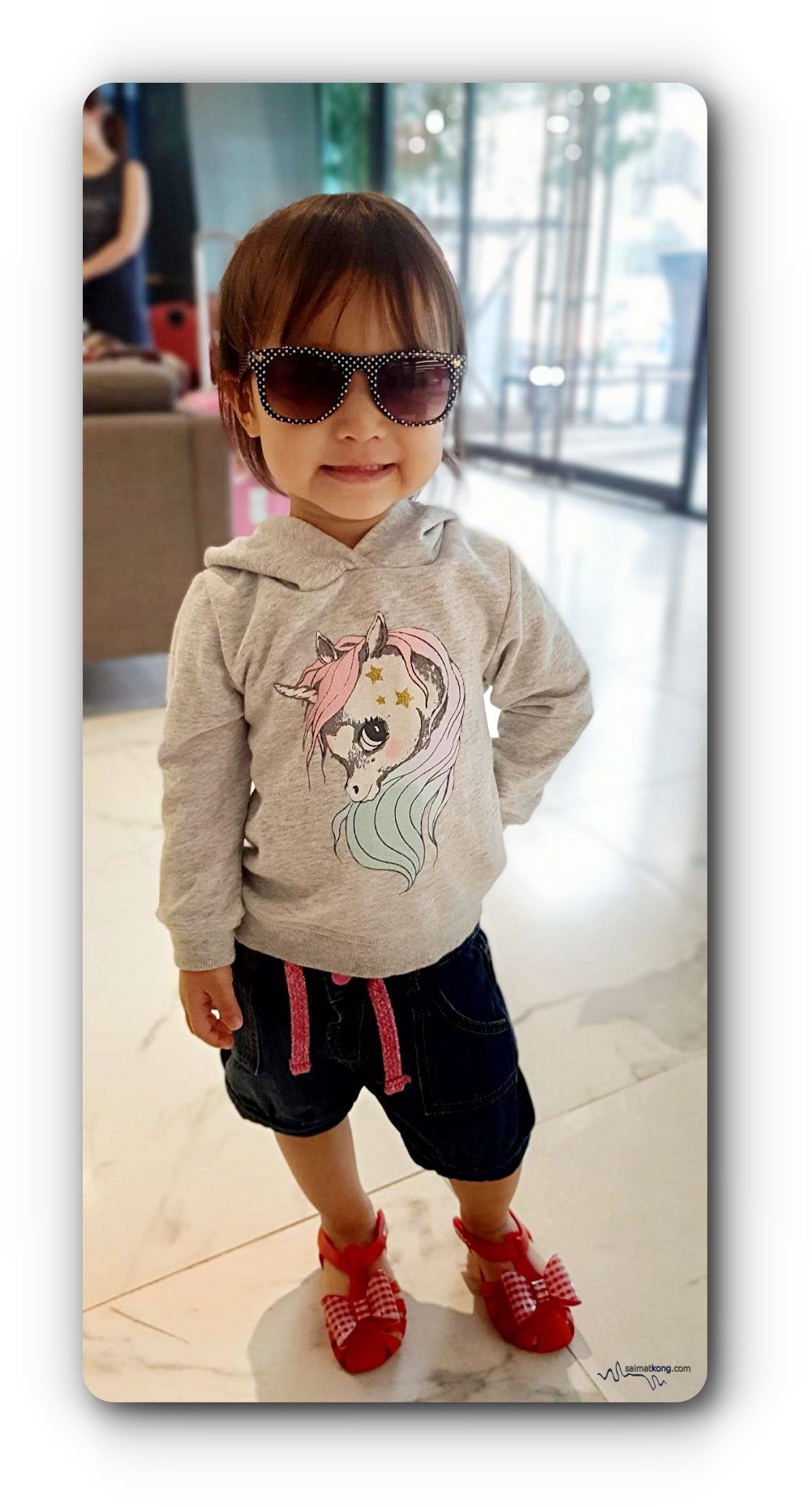 All ready to go home. Whenever my vacation comes to an end, I'm reminded of the song "Come Home" by Michael Buble.
We had so much fun discovering new places, experience the unique korean culture, trying out various delicious korean food and most importantly deepening our family bond. Till then, Kamsahamida Korea for such a lovely time and Sarangheyo Korea! Till we meet again!!!

[Watch now] Seoul Trip 2019 : Awesome Summer in Seoul
Comments
comments