Maxis 4G Bloggers Blaze @ The Curve
We had 1G, 2G, 3G and now there's 4G when Maxis launched Malaysia's first 4G LTE network on 1st January 2013. I was invited (along with other lifestyle and tech bloggers) to attend the Maxis 4G Bloggers Blaze event last Sunday, 8th December 2013 at The Curve. This Maxis 4G Bloggers Blaze consists of a series of challenges with a 4G tech twist to demonstrate the coverage and speed of Maxis' 4G LTE speed by relating it with activities containing elements of speed, adrenaline and high energy levels.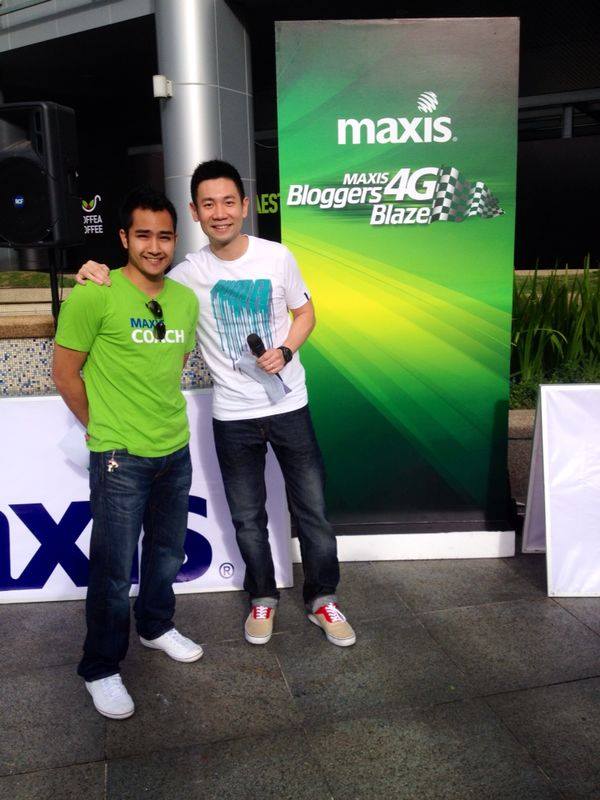 Hosted by Fly FM's Ben Jern and TV3's Faisal Ariffin, this Maxis 4G Bloggers Blaze is truly a fun-filled event. Aside from being able to experience the blazing-fast speed of Maxis 4G LTE first-hand,this is a wonderful opportunity to meet with other bloggers and have lots of fun. The main attraction is definitely the lucrative prizes which consists of the latest and high tech gadgets such as the Samsung Galaxy Note 3, iPad Mini & Maxis LTE WiFi Modem.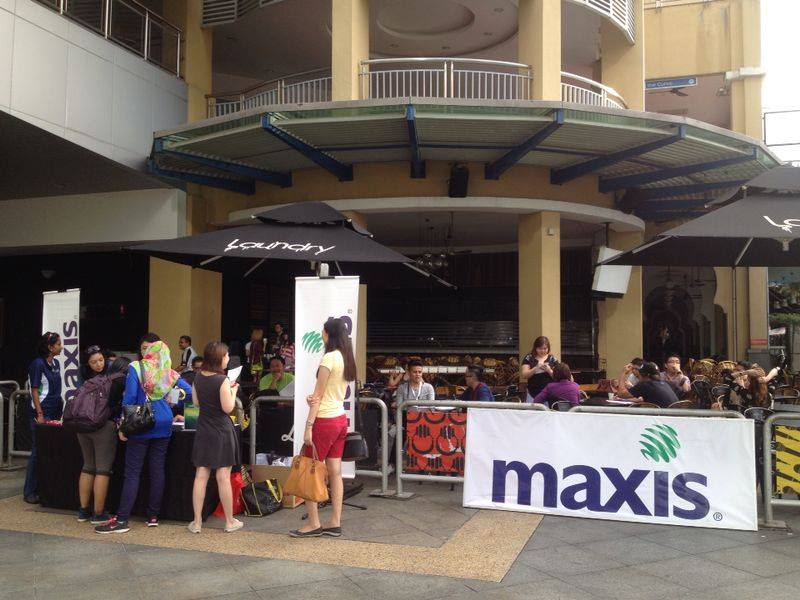 We started our day quite early at about 8.30 am. Upon registration, we were divided in small teams with 3-4 people in each team. Each team are required to take on a series of challenges that requires both physical agility as well as the super-quick and powerful Maxis 4G LTE connection.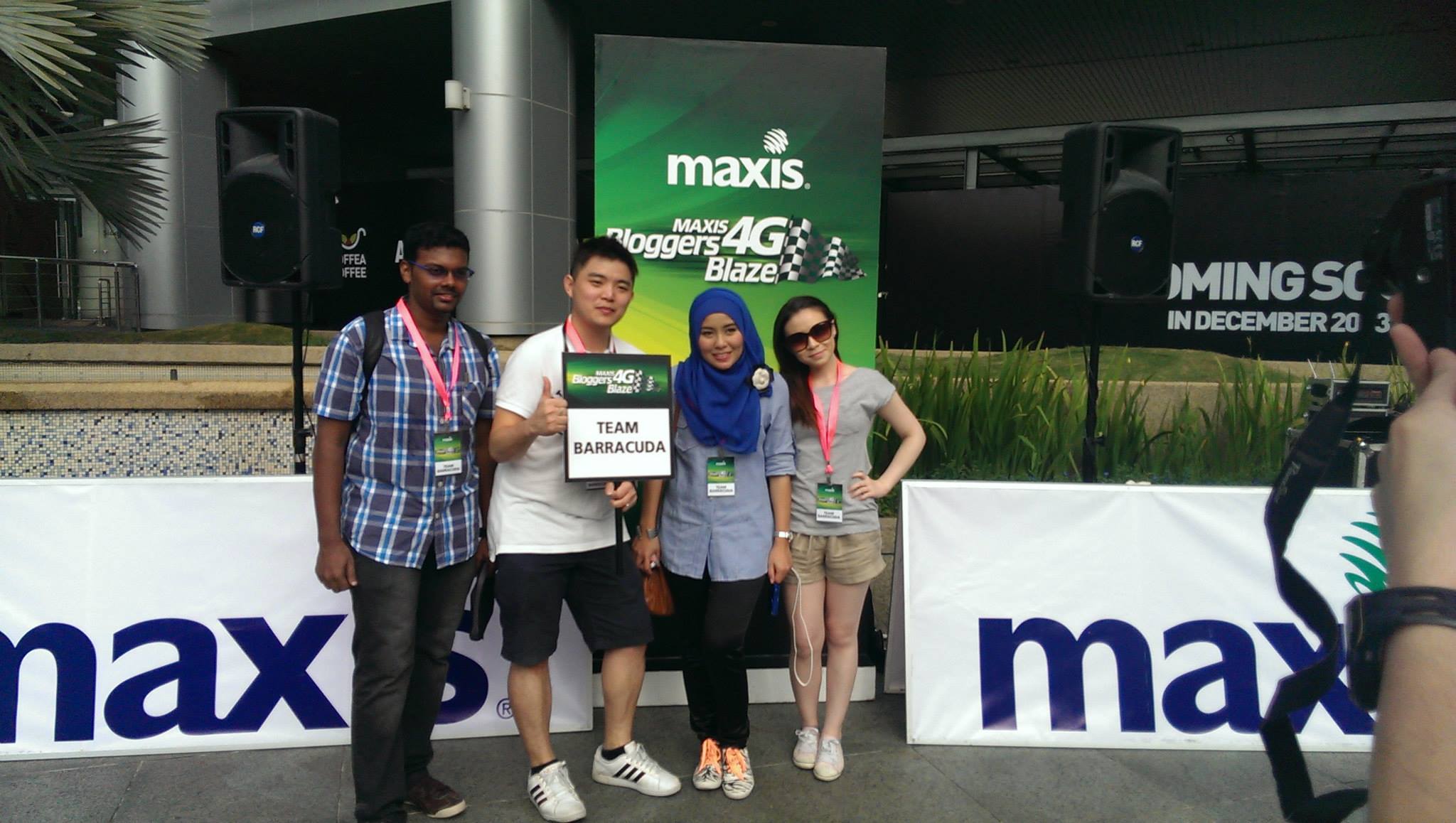 I was assigned to Team Barracuda. My team members include John Vishgan from TechMalaysia, Kathy Jem and Jian Quin. Each team were given different colours of lanyards, my team got the pink lanyards which is one of the most striking colours available!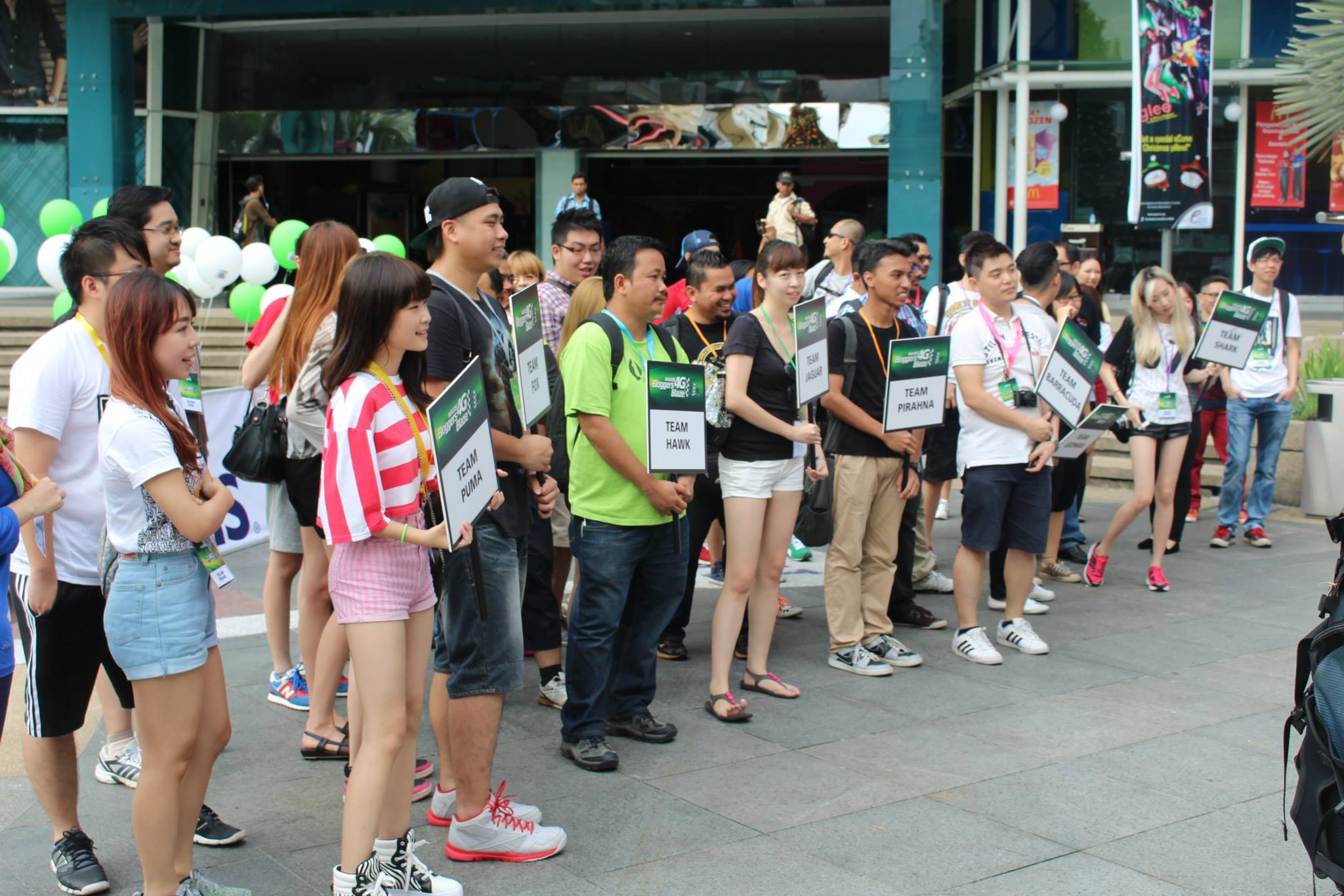 The event started off with a briefing from Ben Jern on the rules and safety measures. We are required to use only the handheld device given – Samsung Galaxy Note 2 throughout the entire challenge to submit our results via Whatsapp. Our first task was to download the QR Code Reader app by Scan Inc. which we will be using throughout the entire event to scan the QR code provided to us once we completed each of the challenges.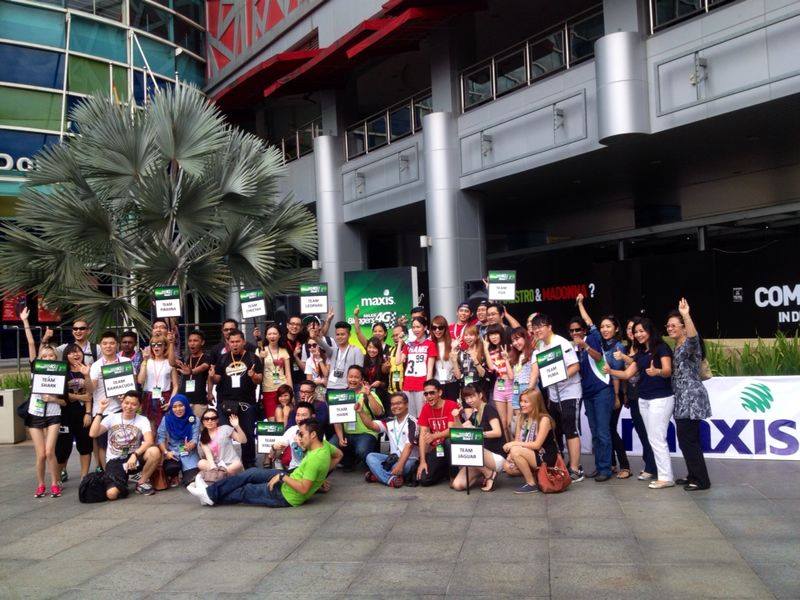 A group photo before the Maxis 4G Bloggers Blaze Challenge begin! In line with Maxis 4G LTE which offers faster speed data network, all the 10 teams are named after animals which are known for their fast speed such as Barracuda, Puma, Cheetah, Shark, Stallion, Piranha, Leopard, Jaguar, Fox and Hawk.
Flag off by Maxis' representative from Marketing, Fernie Jasmine.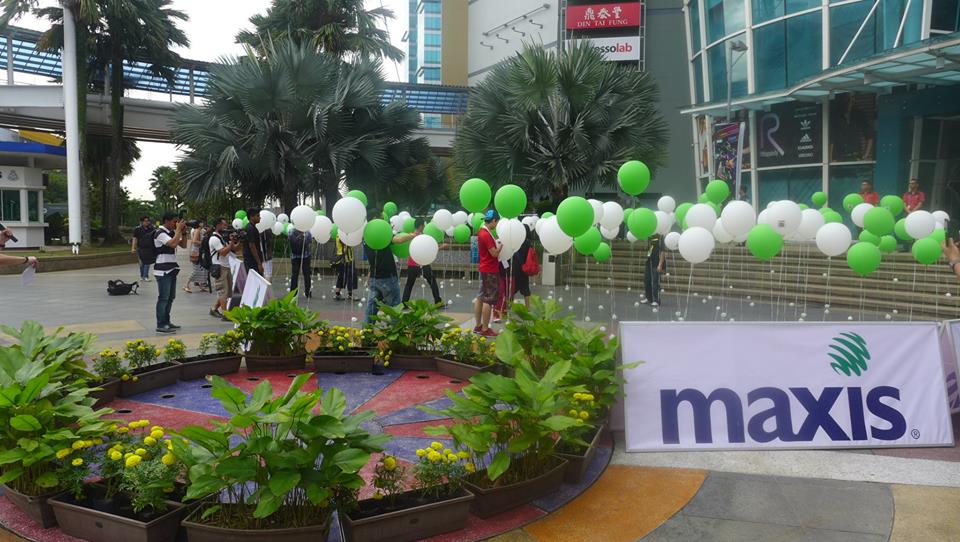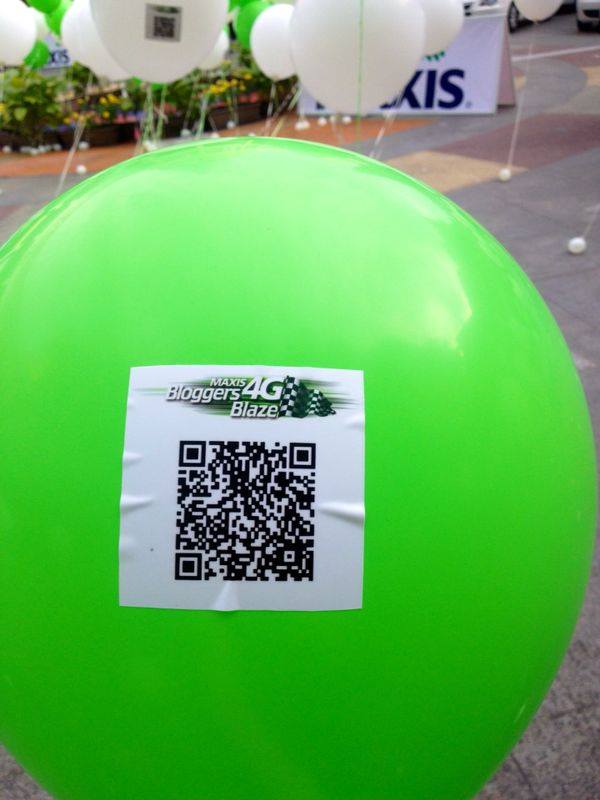 The first challenge was Balloon QR Scan in which we had to scan the green and white balloons with Quick Response (QR) code sticked on them with the Samsung Galaxy Note 2 loaded with a QR code reader app. If you get it right, there'll be a congratulatory message appearing on the phone screen and if otherwise, you just gotta make another attempt till you get the congratulatory message. Each team members have about 20 seconds to scan the right balloon!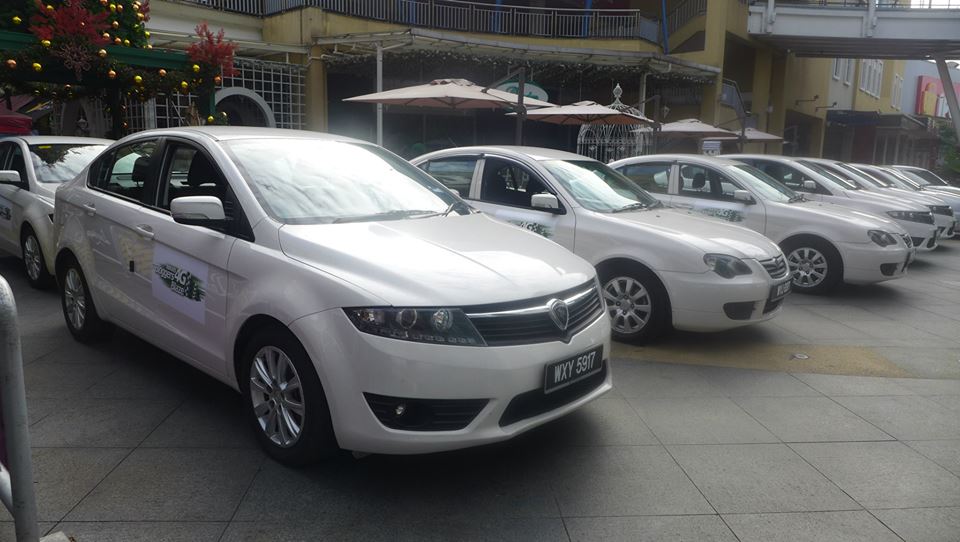 After the successful completion of the Balloon QR Scan, we were given an envelope containing the 'clue' for our next challenge. We immediately picked a car provided for us as our transport to the venue for our next challenge which is Madmonkeyz Climbing Gym at Wangsa Maju. We managed to reach the venue within the shortest time using the real-time traffic and navigation app, Waze.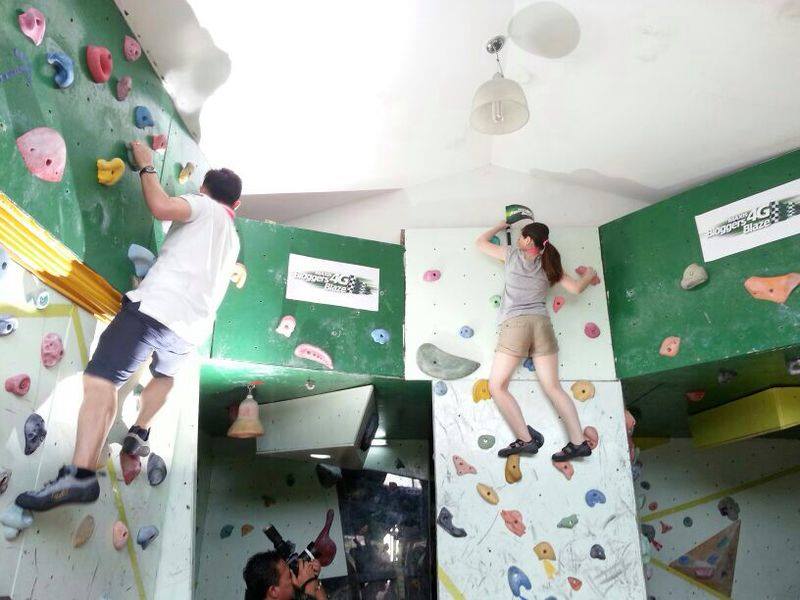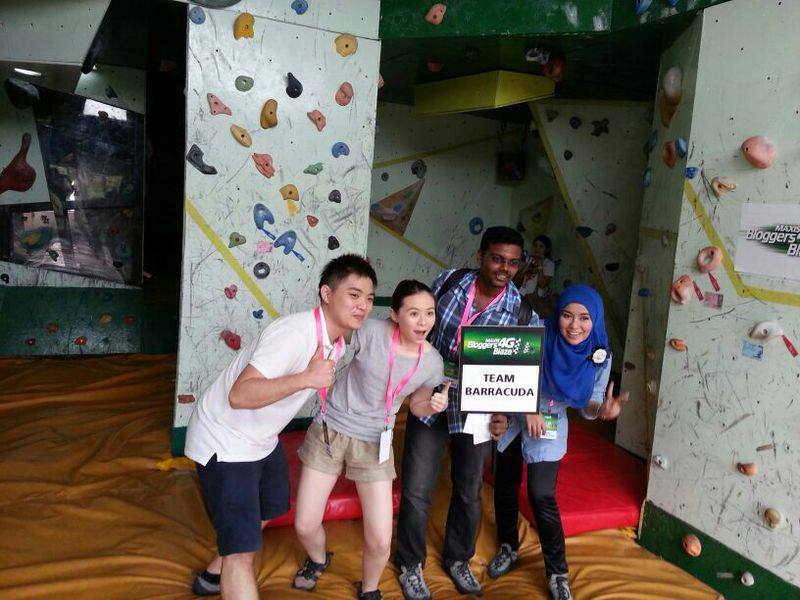 At the Madmonkeyz Climbing Gym, our challenge is to rock climb with the fastest speed. One team member is required to literally run up the walls in the shortest time frame to grab the flag and then pass it to another team member who then have to climb up the rock walls in fast speed to put the flag back, all to be done within 6 minutes time frame.
Apart from that, we are required to do a short video recording of the team member climbing the rock walls and upload it to Google App (Google Plus). The key for this challenge is definitely "speed". Thanks to the faster speed on Maxis 4G LTE, we managed to record, upload and share the video within a short time. Woohoo, loving the fast speed!!!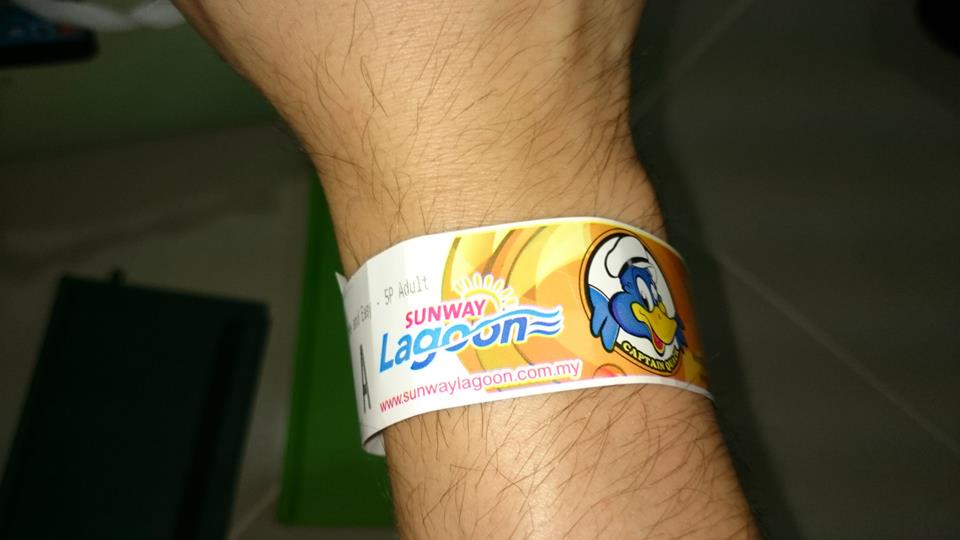 After the rock climbing challenge, we head over to Sunway Lagoon in PJ for the next challenge.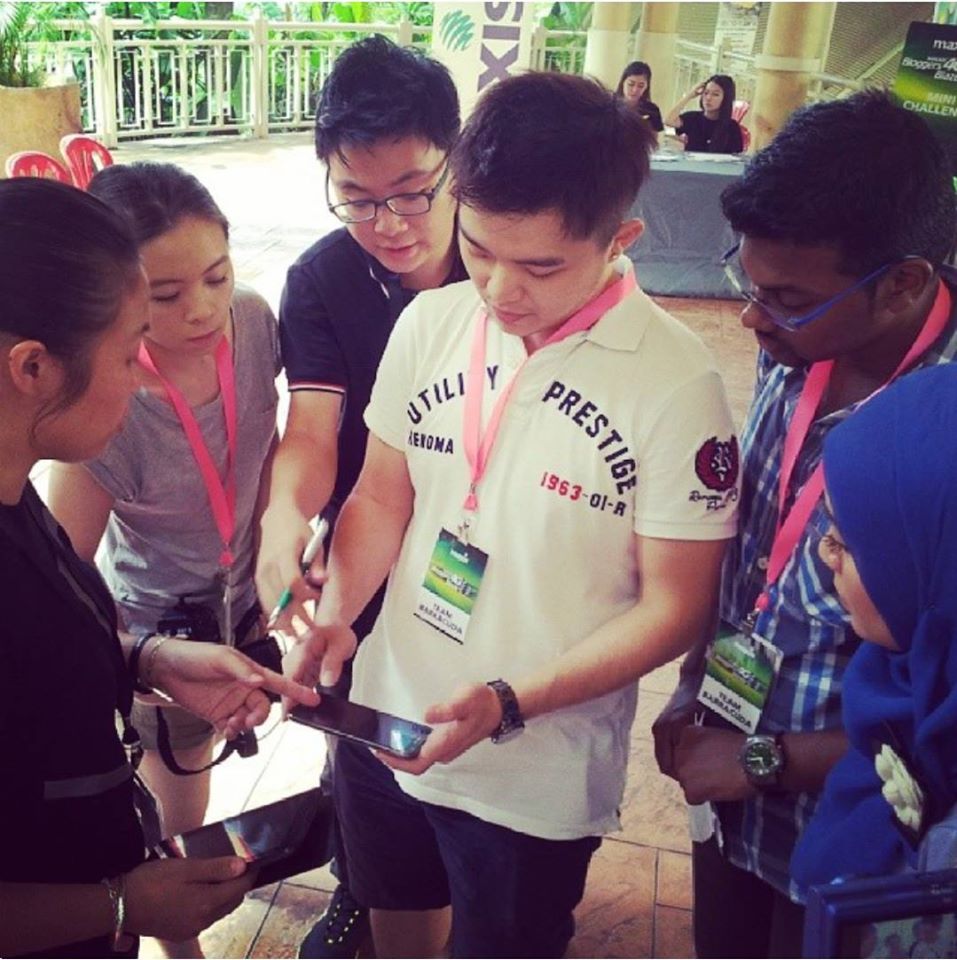 For this Racing Game challenge, we are required to download "Drag Racing" game from the Play Store using the Samsung Galaxy Note 2 device provided. I'm pretty impressed with the download speed of this Maxis 4G LTE as the game app was downloaded within spilt seconds.
This Racing Game allows you to satisfy your thirst for adrenaline in challenging car racing game. For this challenge, you gotta choose the right car with the right speed, weight and grip. Basically, it's the same like choosing the right telco provider which can offer you the with the fastest data network.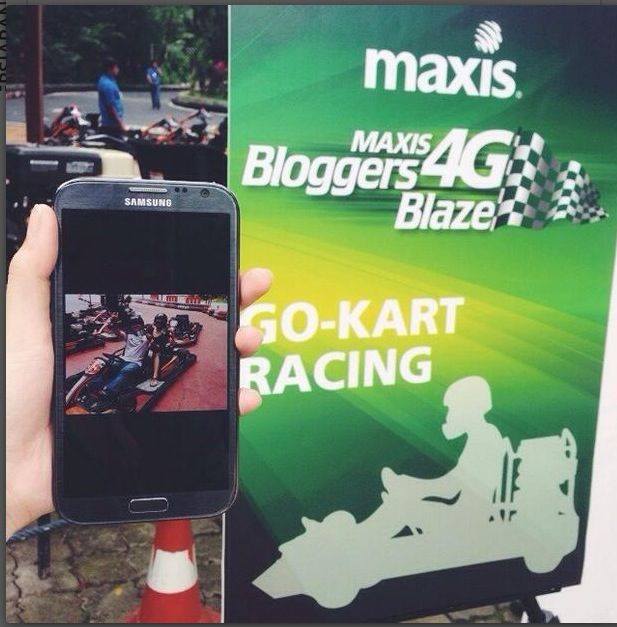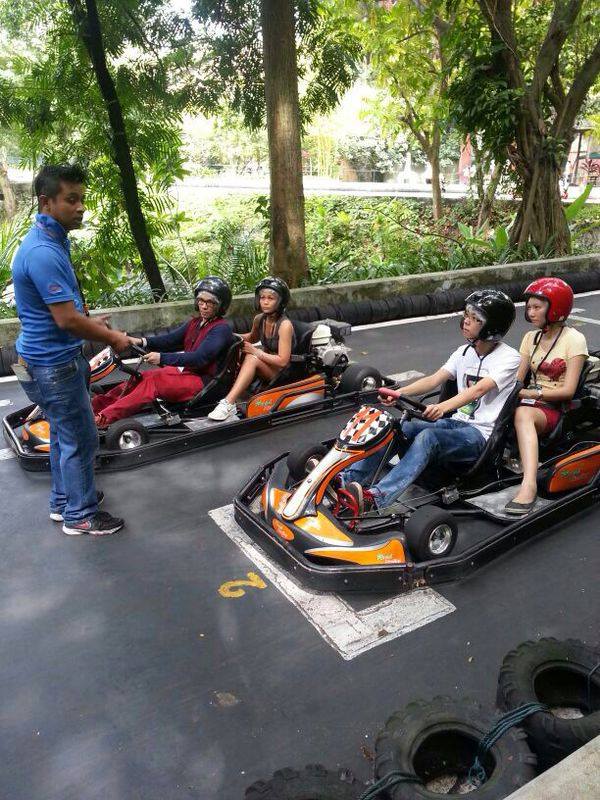 After the Racing Game, the next challenge was to play Go-Kart in Sunway Lagoon. The goal for this challenge is to complete 3 laps within the shortest time frame. We were given a trial lap to familiarize with the track and the kart. All teams are required to snap a photo of themselves sitting in it and submit the photo to the Whatsapp group.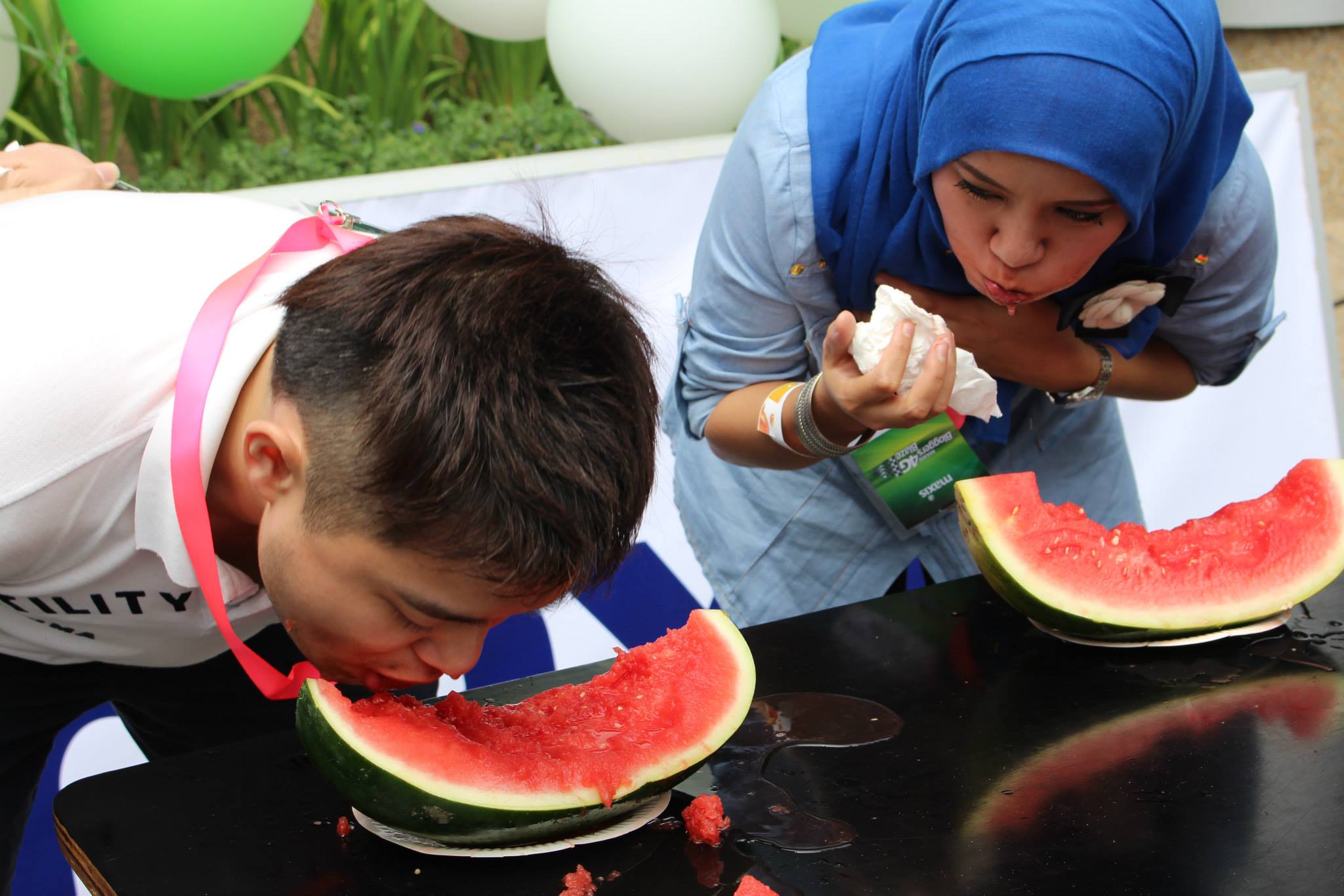 The polite way of eating watermelon 🙂 #maxisbloggersblaze #instavid #watermelon

We then drove back to The Curve for our last challenge which is the Watermelon Challenge. For this challenge, each of the team members are required to eat a quarter of the watermelon as fast as they could. Some contestants wear raincoats which are provided to shield themselves from getting wet and dirty. lol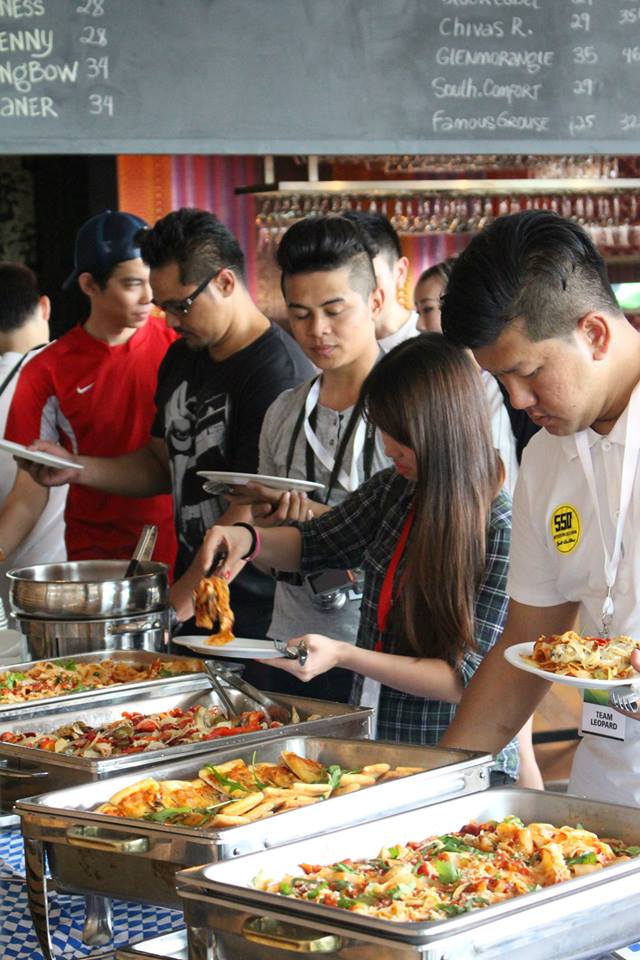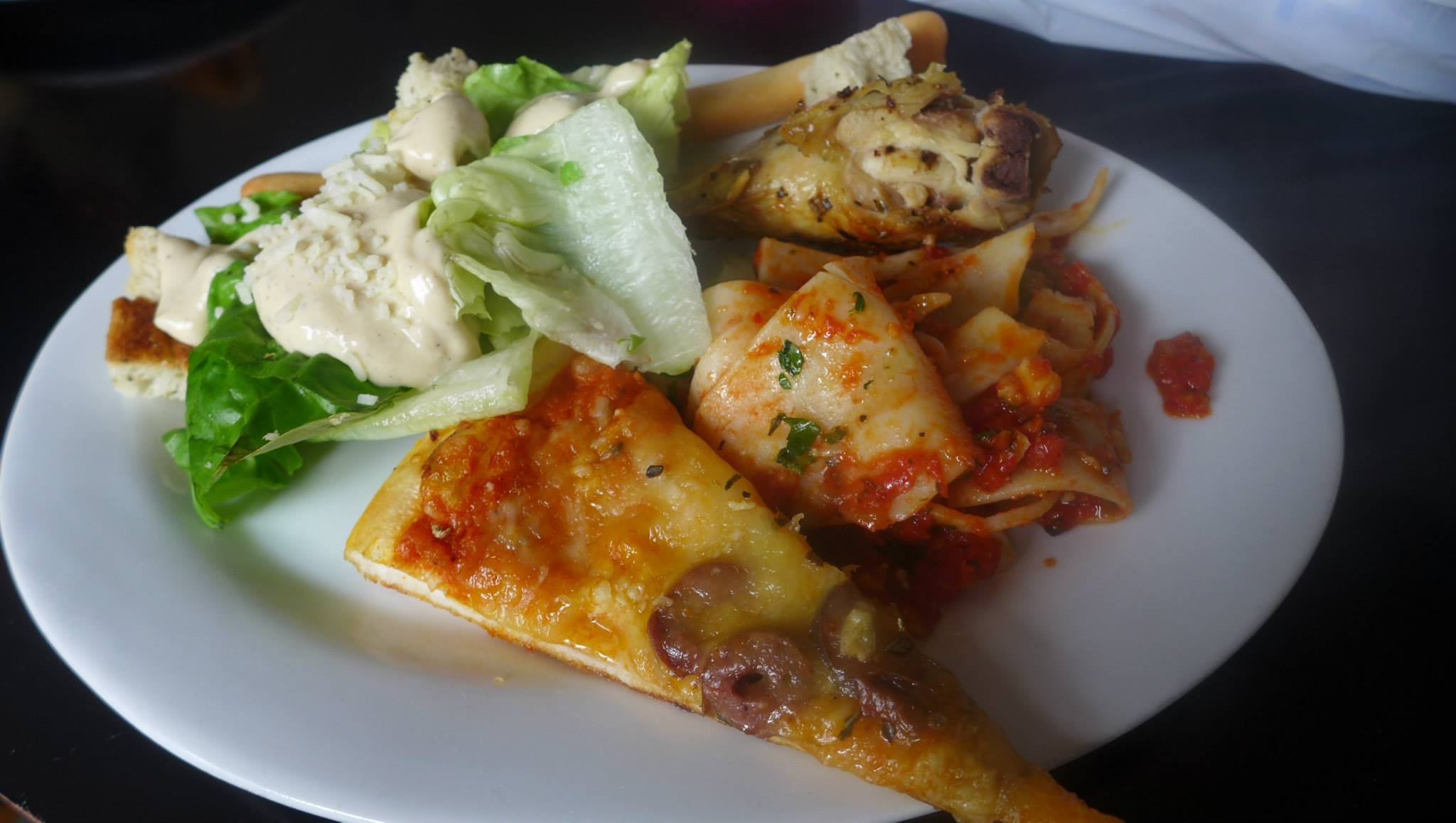 Before the announcement of results and winners were made, we were provided with lunch buffet at The Laundry Bar.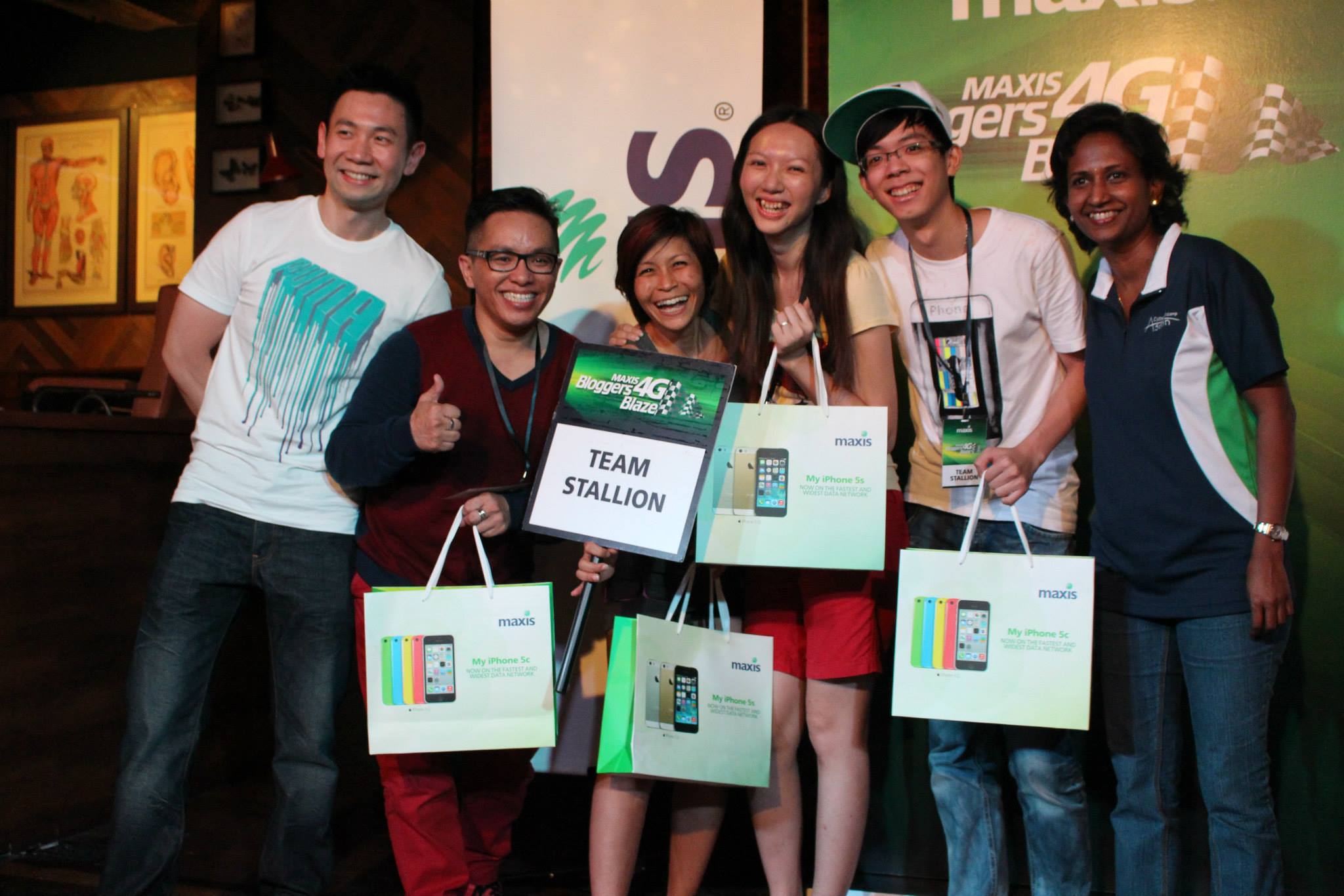 The Champion goes to Team Stallion. Maxis' Corporate Communications Representative, Yogeswari Thangavelu, presented the winning team with their prizes. Each of the team members received an iPad Mini, Samsung Galaxy Note 3 and Maxis LTE WiFi Modem.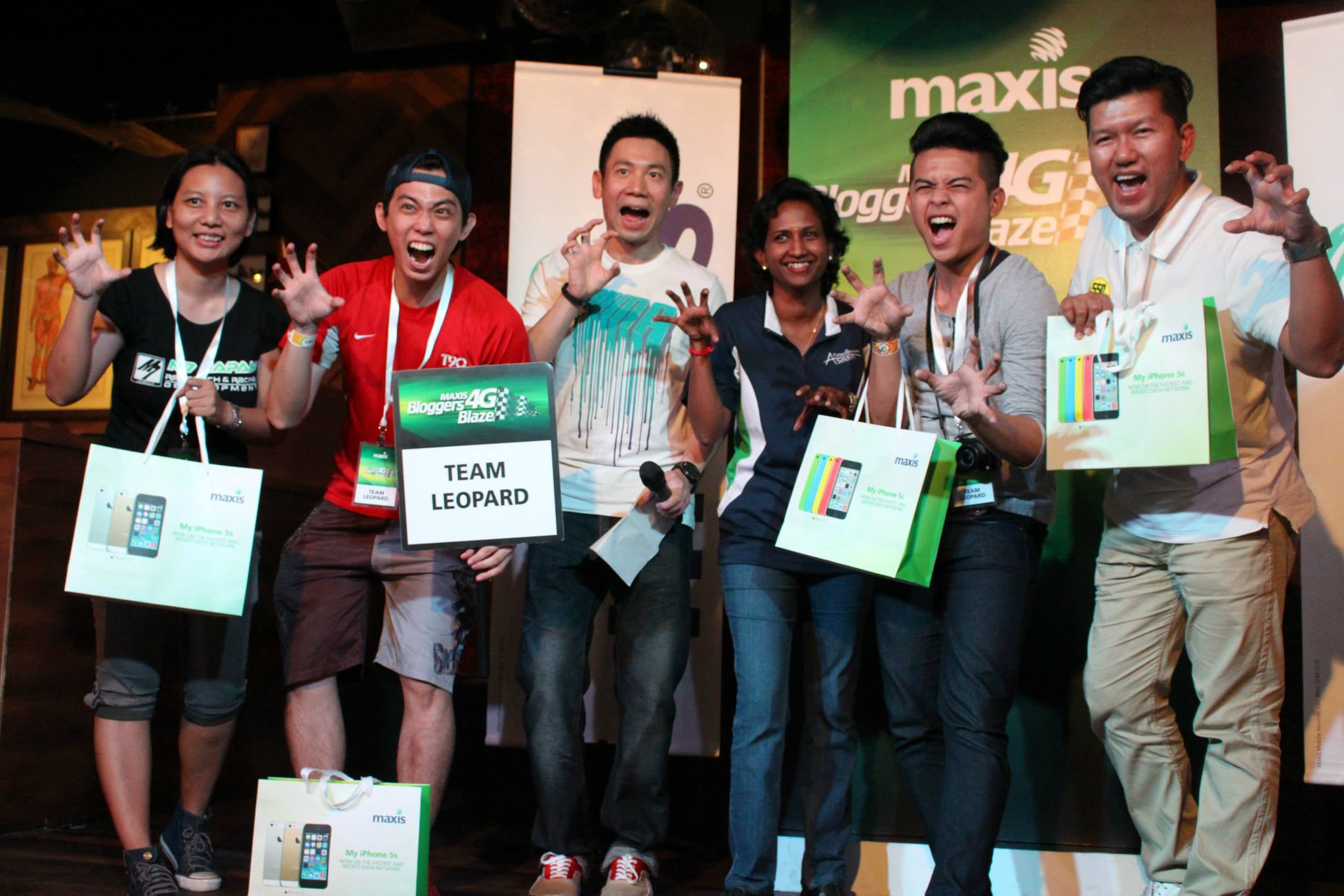 The Runner-Up was Team Leopard who walks home with an iPad Mini and a Maxis LTE WiFi Modem each.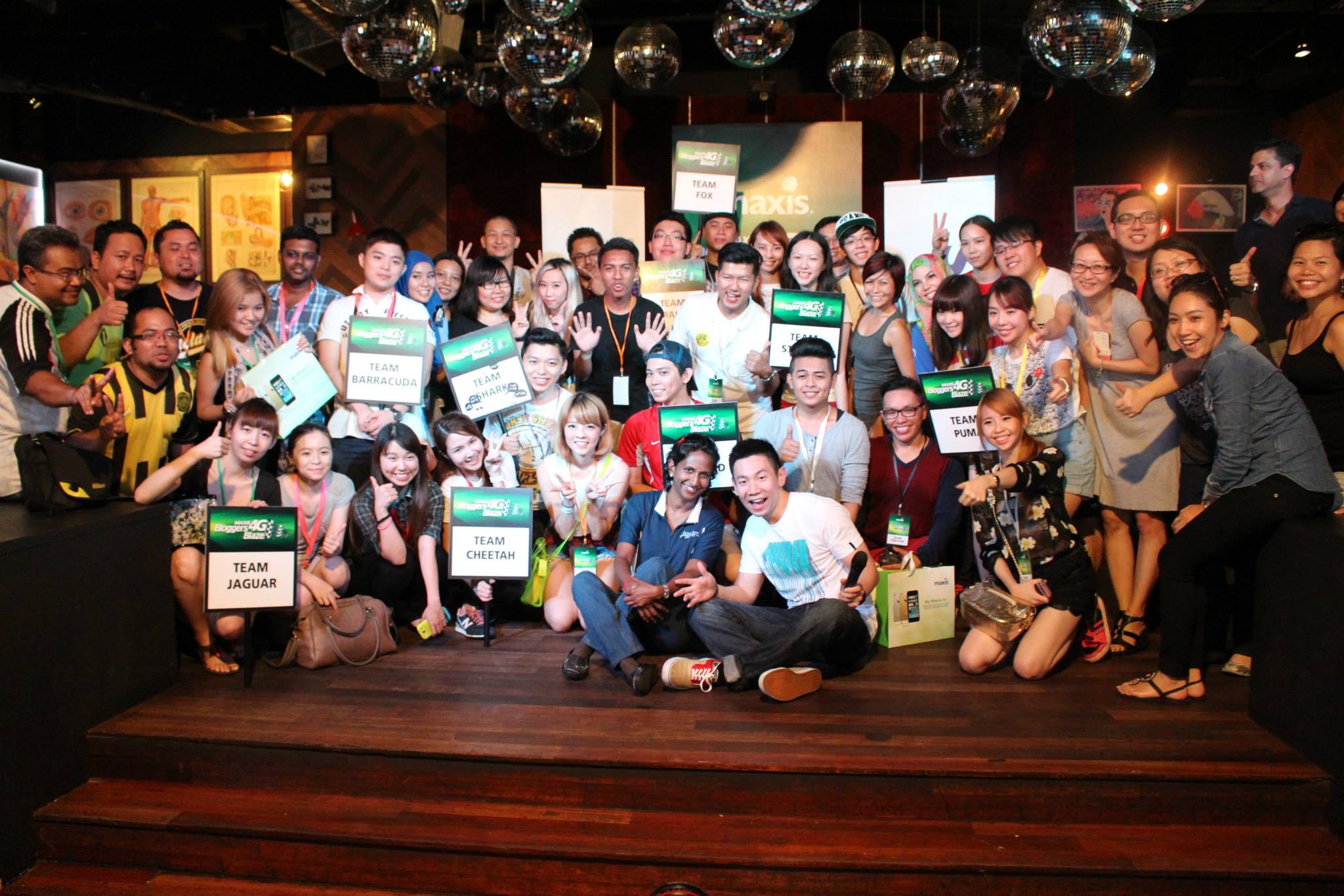 Overall, it was an exciting day with lots of fun activities. The whole event was concluded at around 3pm and were all exhausted but very happy to have spent such a wonderful day meeting bloggers and not forgetting an opportunity to experience the all-new faster speed Maxis 4G LTE. The super fast blazing speed on Maxis 4G LTE totally enhance my mobile internet experience – from faster download, video streaming, sharing photos and videos on social network, Maxis has got it all covered!
Maxis Facebook Page : https://www.facebook.com/maxis
—
Follow me on Facebook, Twitter, Instagram for more live updates!
Facebook : https://www.facebook.com/smartkong
Twitter : https://twitter.com/saimatkong
Instagram : http://instagram.com/saimatkong

Comments
comments