Disneyland – The Place Where Dreams Come True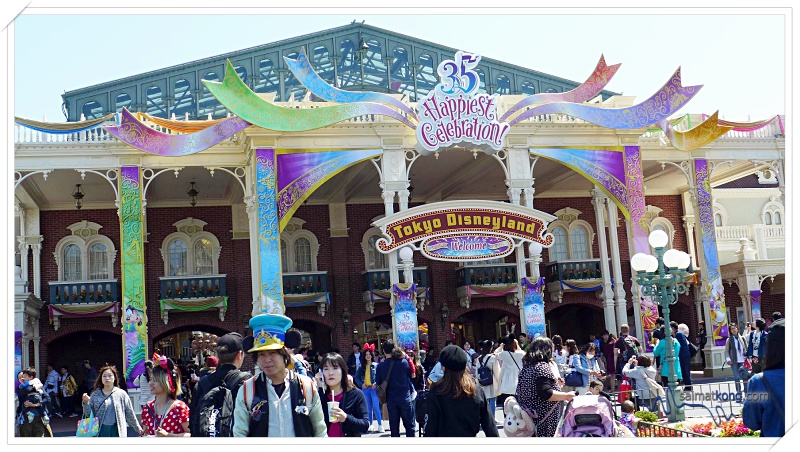 This is my first time visiting Tokyo Disneyland, the happiest place on earth. We had such a magical time there and so looking forward to visit this magical place again! Coincidentally this year is Tokyo Disney is celebrating its 35th Anniversary with a special anniversary event "Tokyo Disney Resort 35th 'Happiest Celebration!" from April 15, 2018 through March 25, 2019. We're at the right place at the right time 🙂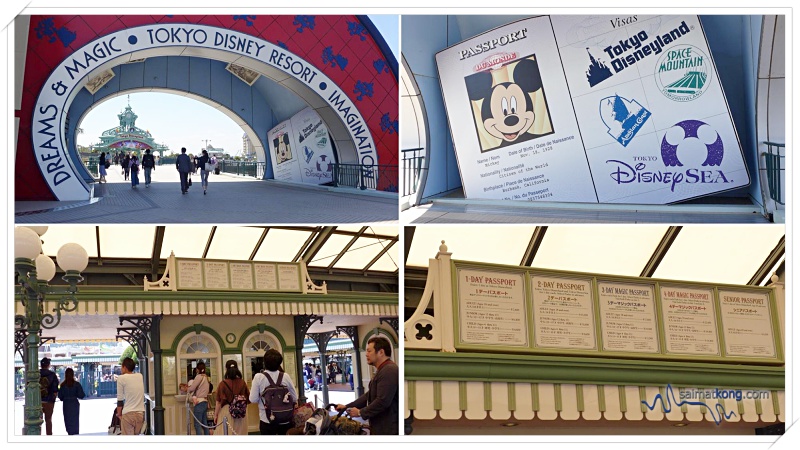 While planning for our Japan trip itinerary, I was deciding whether to go Disneyland, Disneysea or both. Finally, Wifey and I decided to just visit Disneyland this round and we'll do another one trip to Tokyo for Disneysea (hopefully soon). And so a month before our trip, I bought our Tokyo Disneyland tickets from Klook, which is the best decision ever because we get to skip the crazy long queue and get in straight to the park.
Below are the highlights of our magical and happy moments at Tokyo Disneyland :-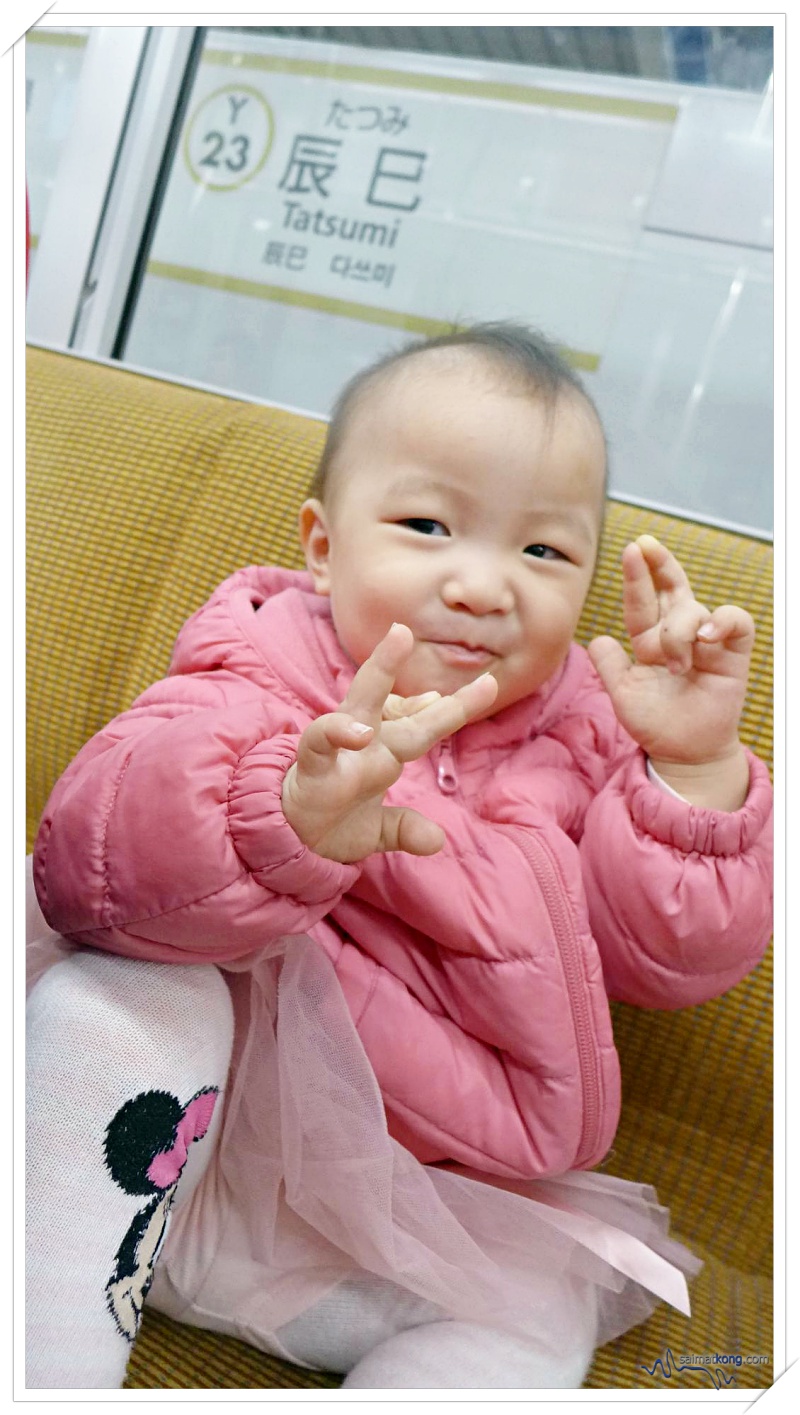 In the train all ready for Disneyland!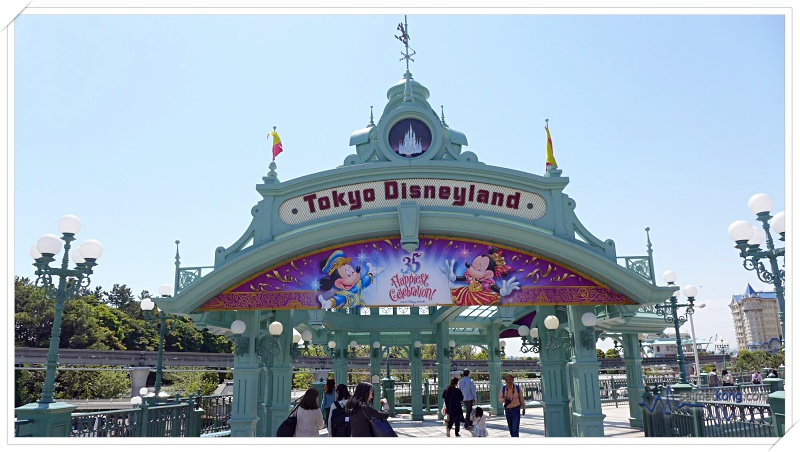 Welcome to Tokyo Disneyland!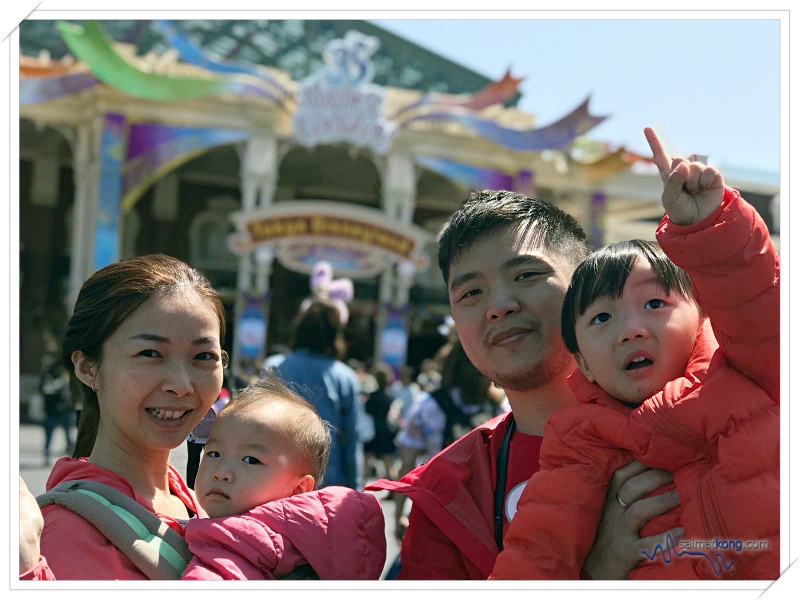 First, take a family photo at Tokyo Disneyland.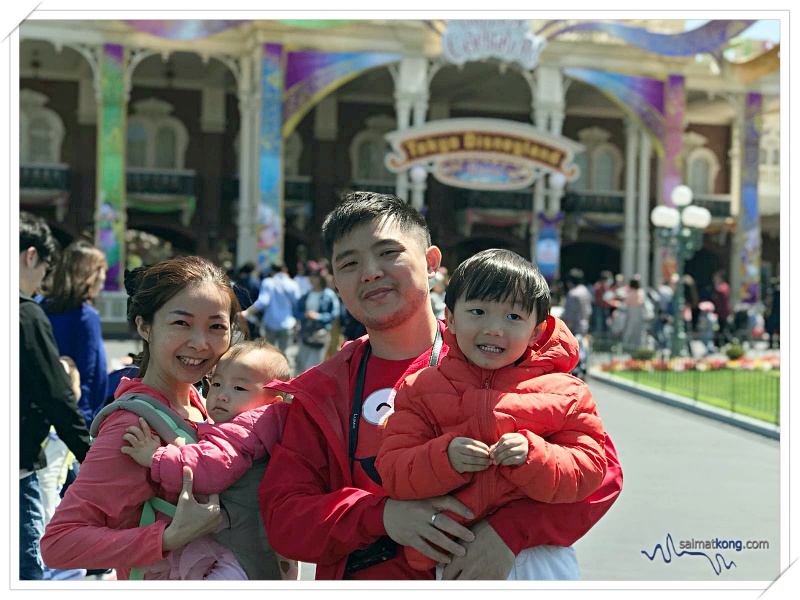 It's seriously not easy to get good photos with toddlers! But it's ok, as long as the adults look good 🙂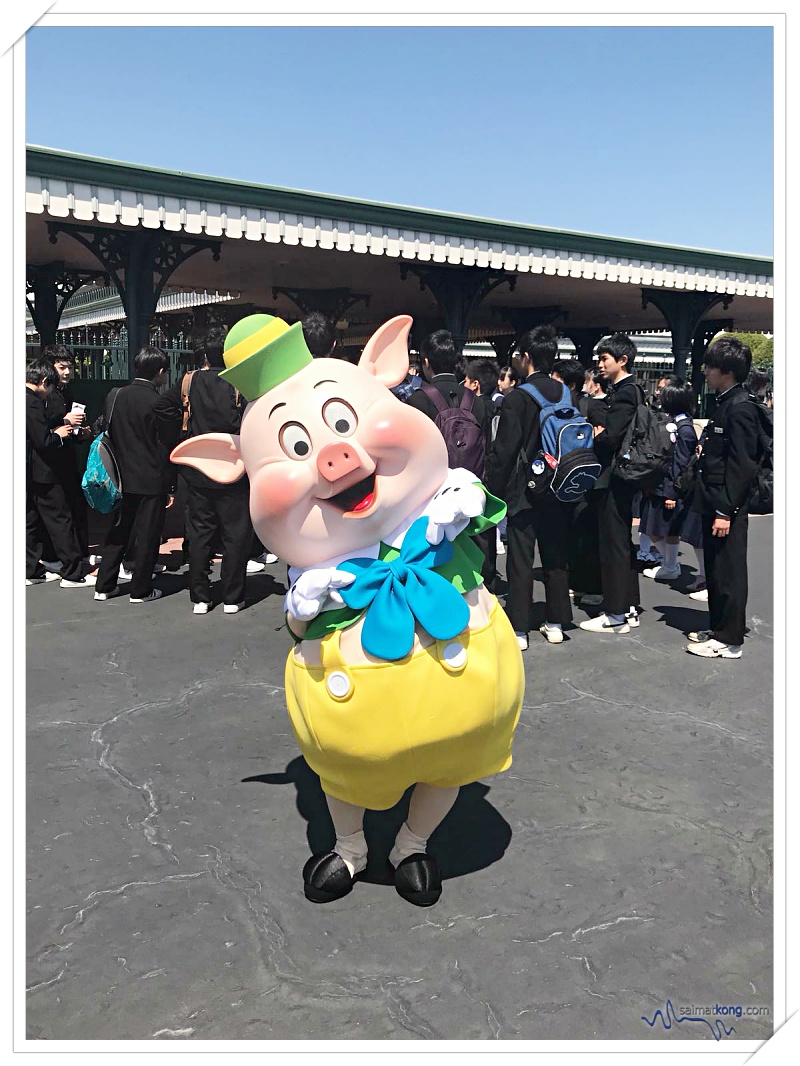 And then we spotted one of the cute piggy mascot from "The Three Little Pigs".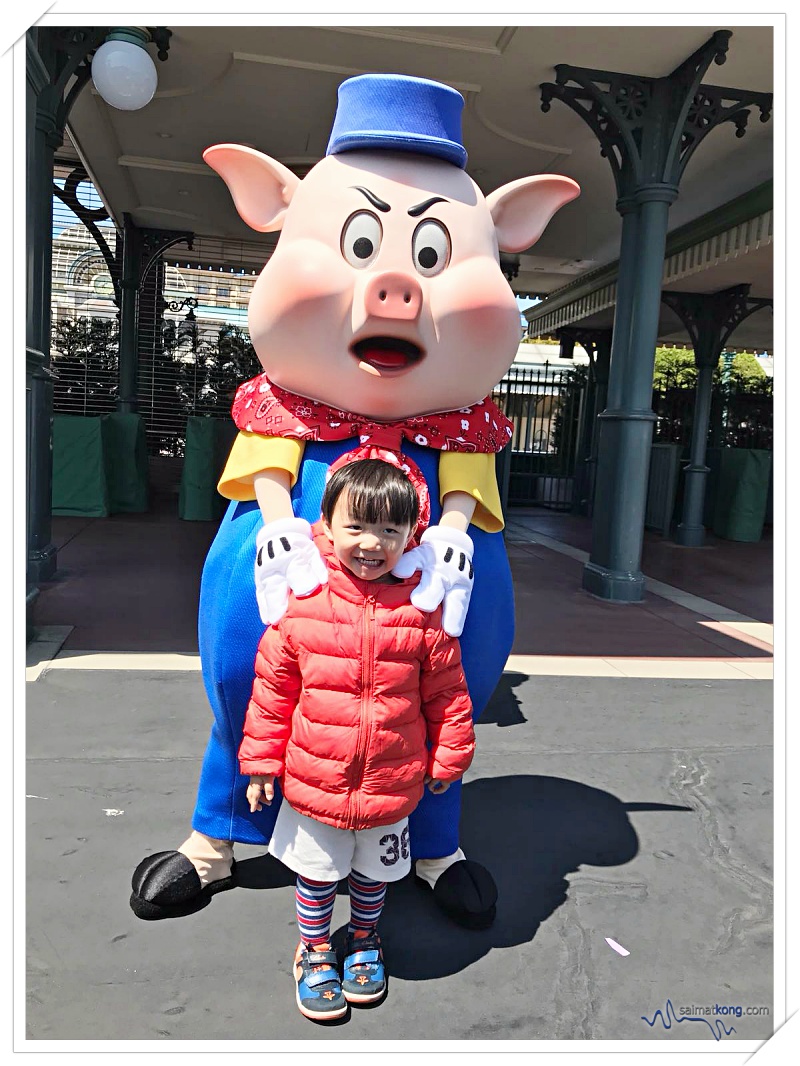 Aiden got a little shy when it's his turn to take photo with the piggy mascot.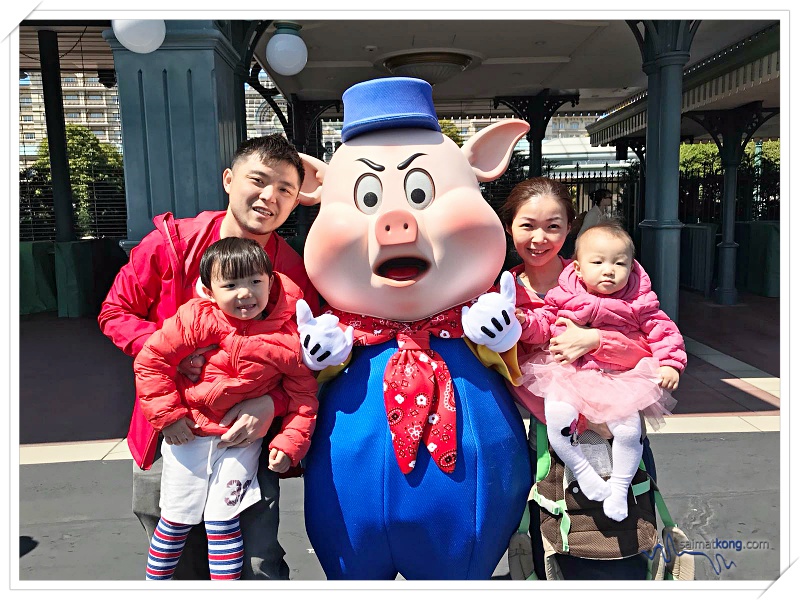 Our family photo with the cute piggy mascot.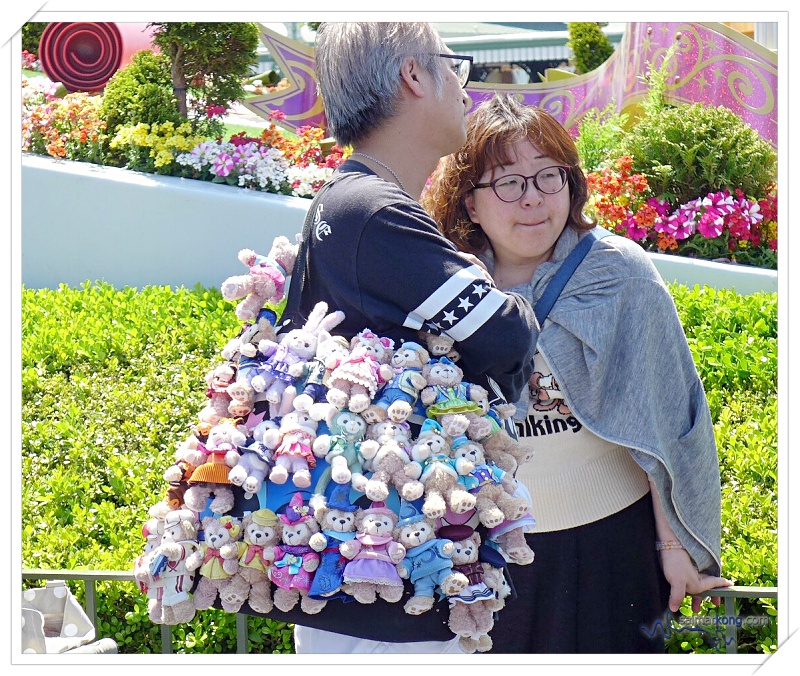 Cuteness overload!!! While walking around the park, you're sure to see people carrying Disney characters plush toy. Love this bag decorated with Duffy and Stella Lou plush!! #kawaii ne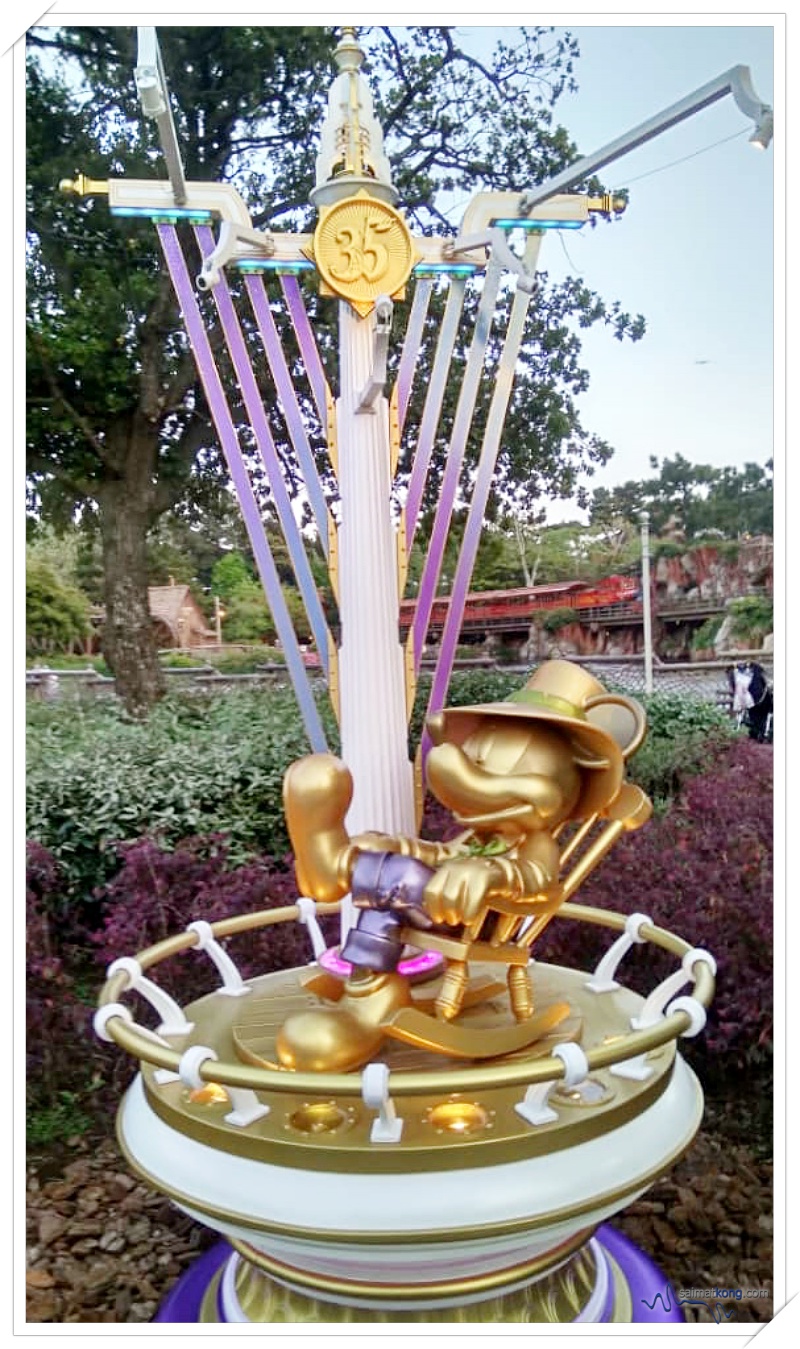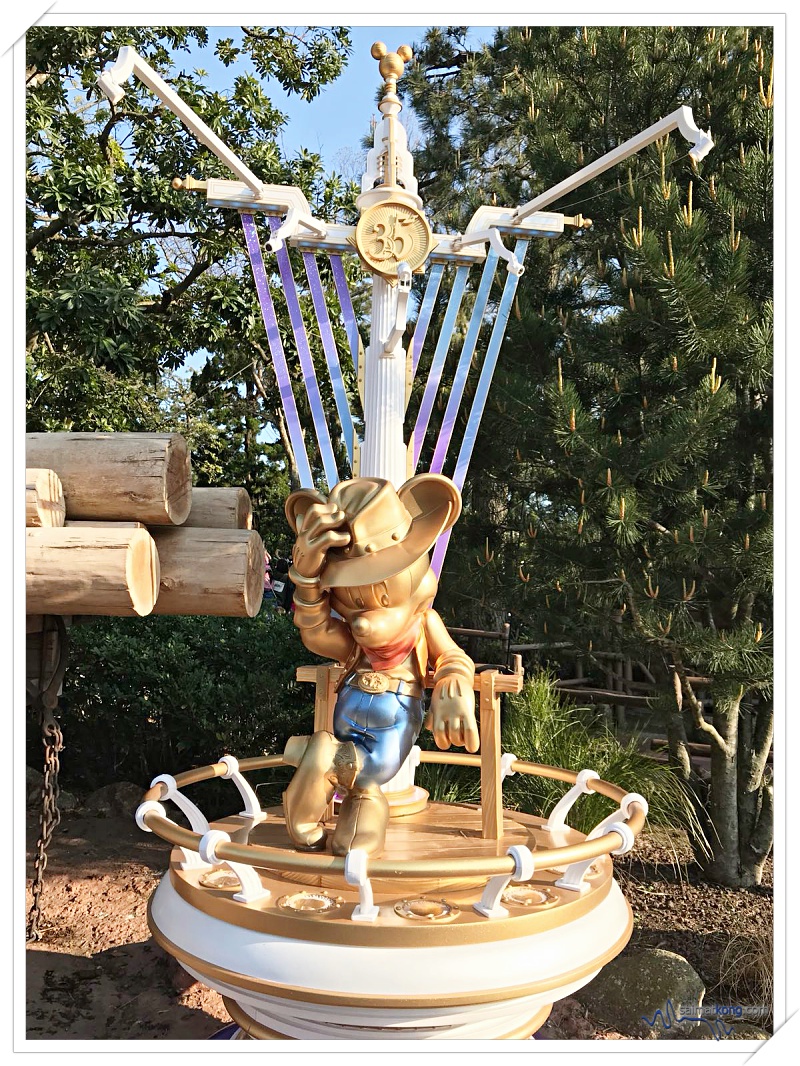 To celebrate Tokyo Disneyland's 35th Anniversary, there are gold Mickey statues all over the park.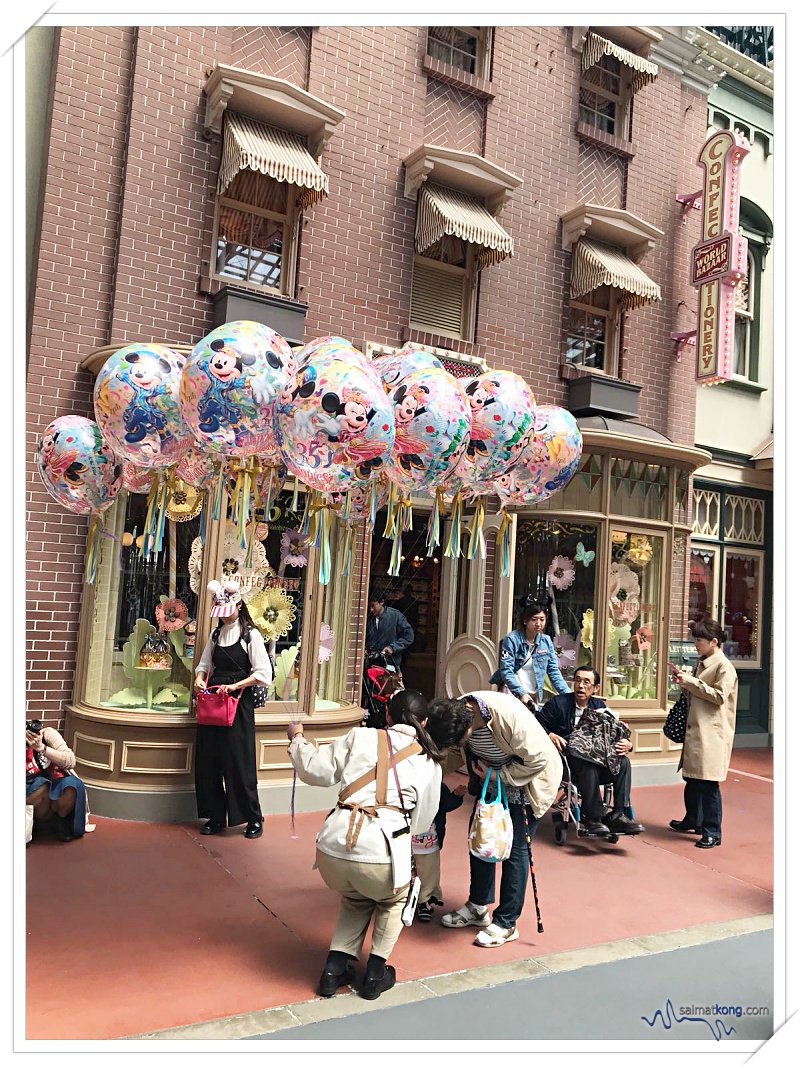 Get a Disney Anniversary Balloon from the balloon vendors at the park.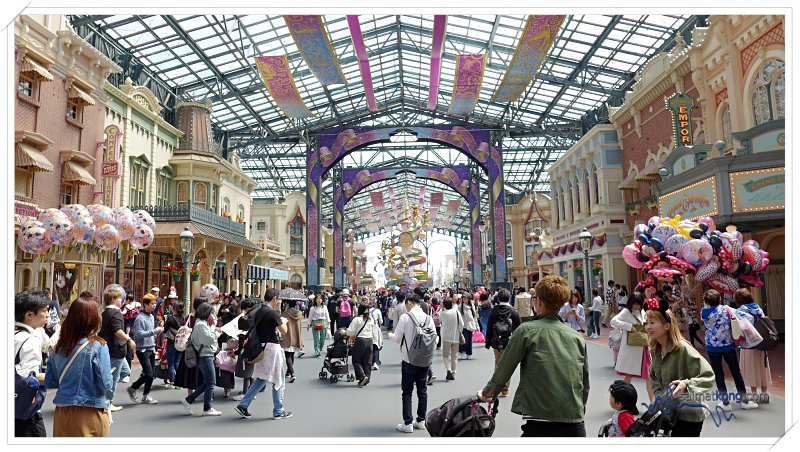 The happening World Bazaar at Tokyo Disneyland. There are many shops here selling Disney merchandise.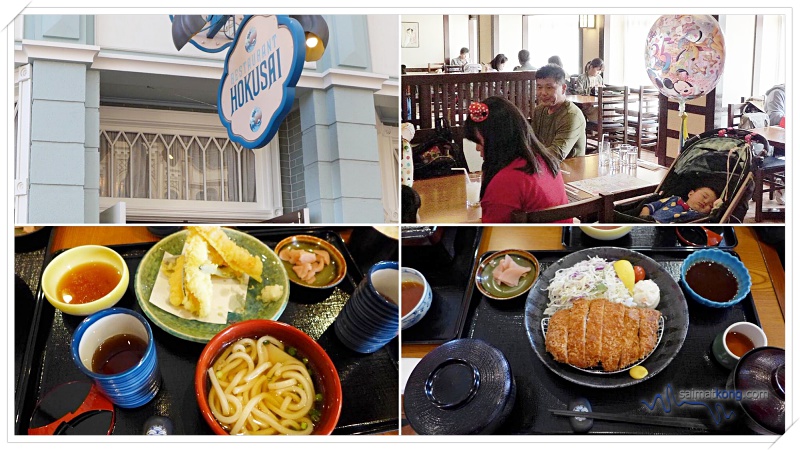 Had our lunch at Restaurant Hokusai, located in World Bazaar at Tokyo Disneyland. We ordered the Tempura Set and Pork Cutlet Set. Love the crispy pork cutlet which is tender and juicy. #oishi
TOKYO DISNEYLAND SNACKS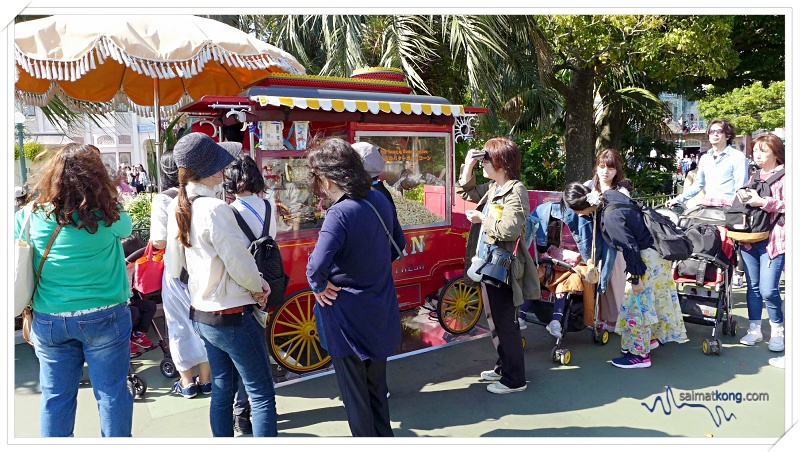 Popcorn and popcorn buckets are famous at Tokyo Disneyland. The popcorn carts are located at different locations in Tokyo Disneyland with each popcorn carts offering different flavors and designs of Disney popcorn buckets.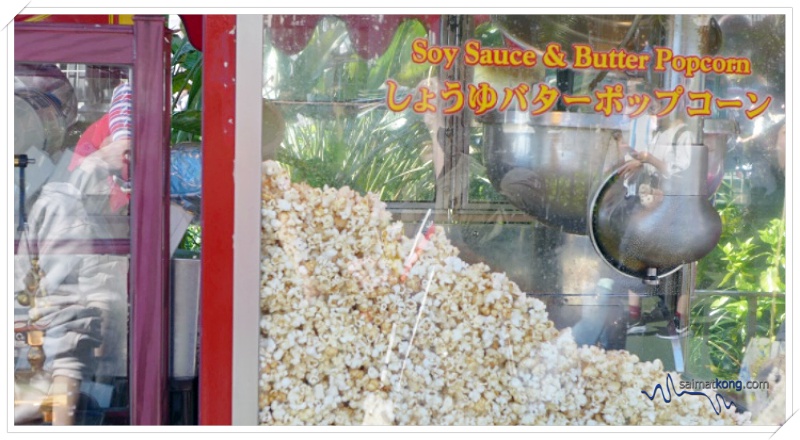 My favorite? Soy Sauce and Butter Popcorn!!! It's salty, savory and super delicious!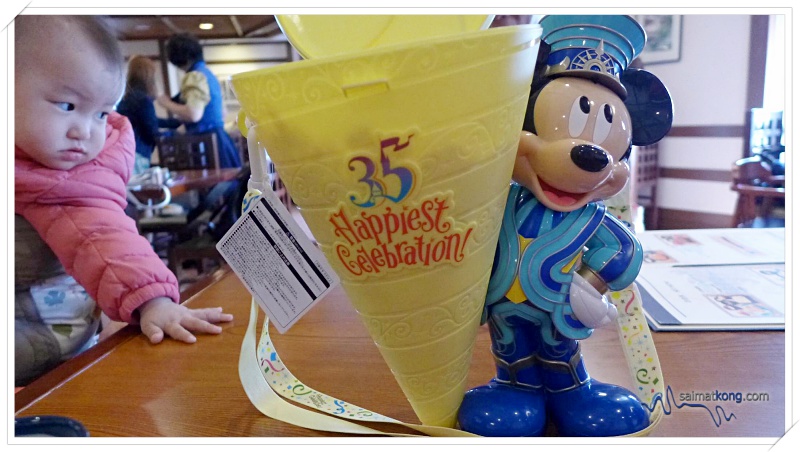 Priced at 3200 yen, this new 35th Anniversary Mickey popcorn bucket is possibly the most expensive popcorn bucket.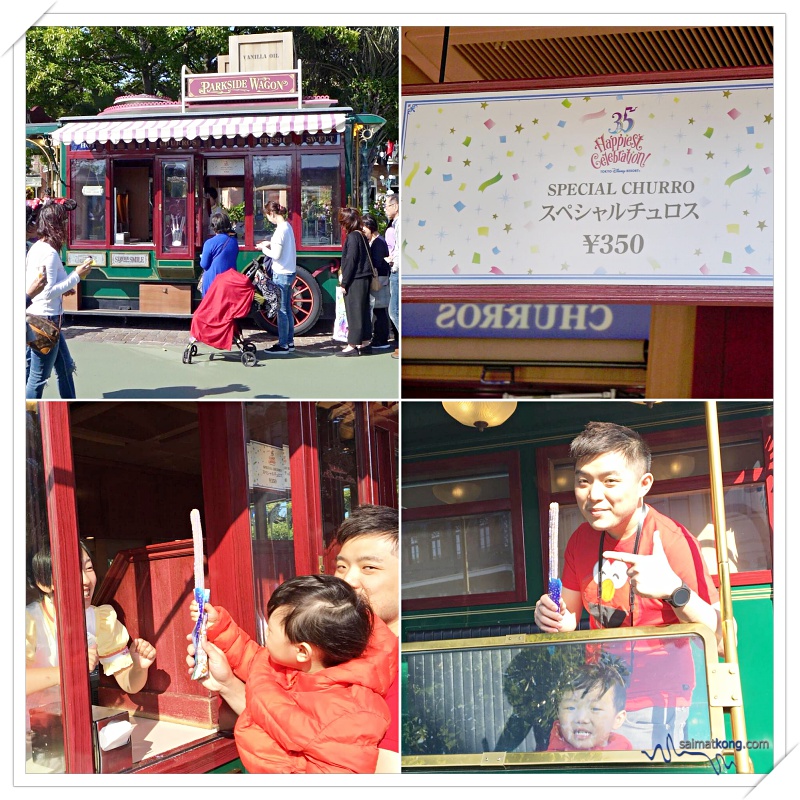 To celebrate Tokyo Disney Resort 35th Anniversary, there's a Special Purple Churro available at the Parkside Wagon. It's a cotton candy flavored churro, sprinkled with purple sugar and wrapped with special 35th Anniversary packaging! Quite special and yummy.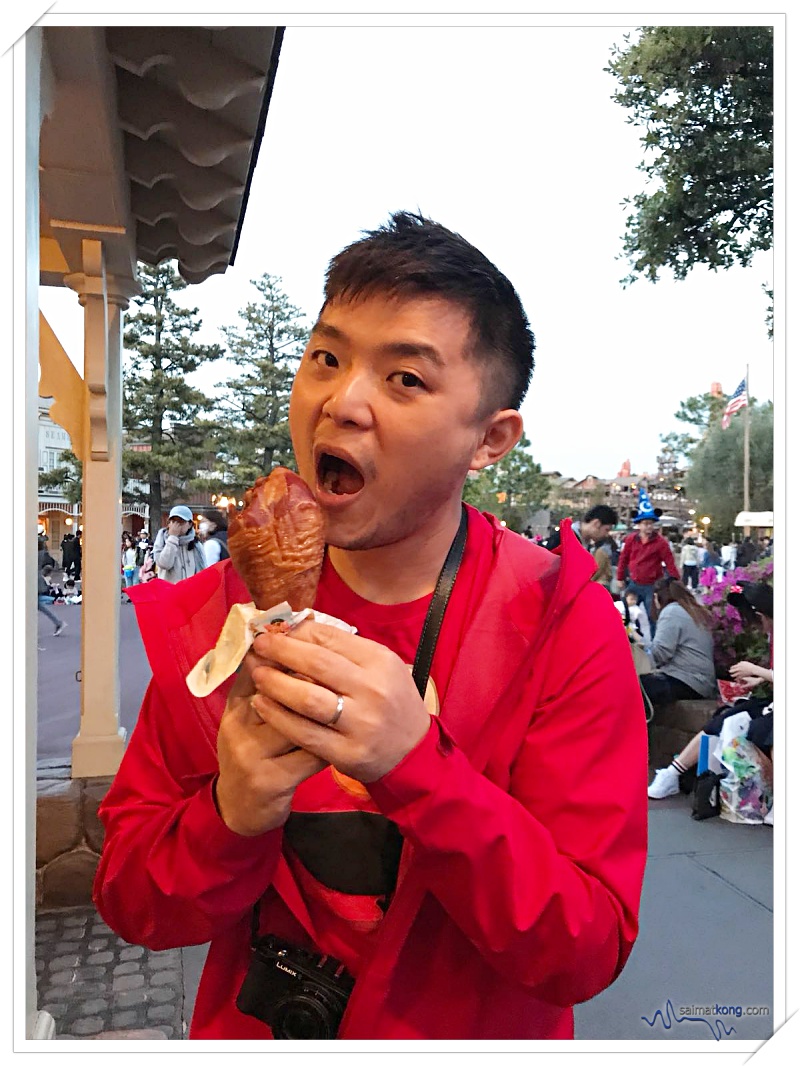 When in Disneyland, you should really get a Smoked Turkey Leg to try. It's smoky, hot and really hugeeee!!!
TOKYO DISNEYLAND RIDE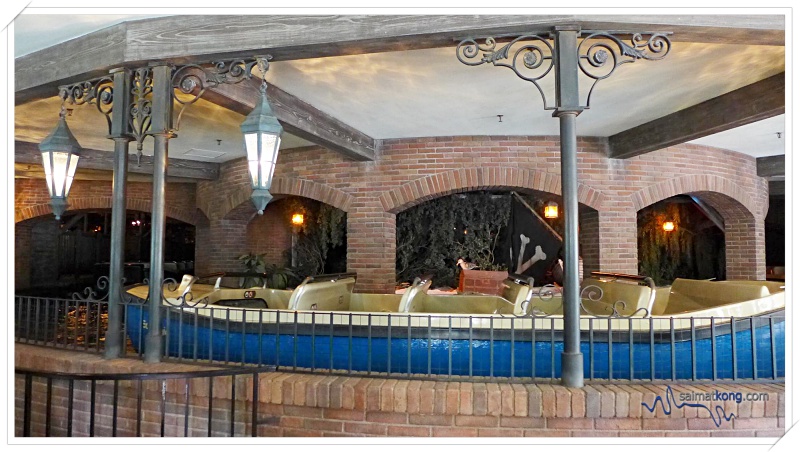 Had so much fun on this Pirates of the Caribbean ride with Aiden on listening to voices of pirates shouting and cannonballs flying across our boat. What an adventure!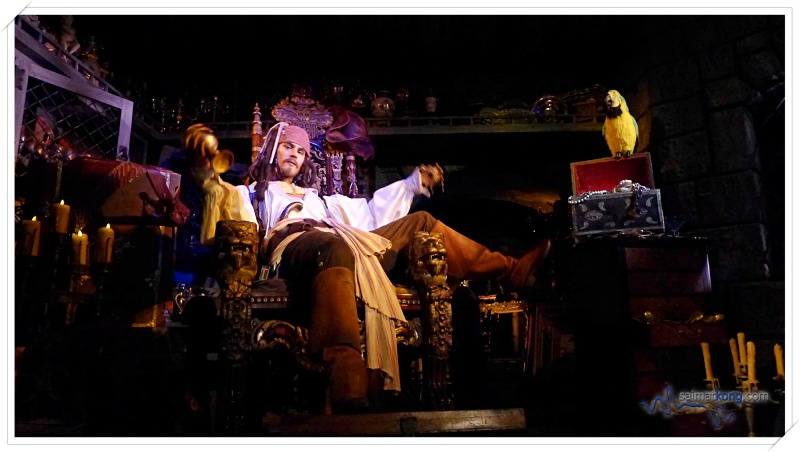 Captain Jack Sparrow from Pirates of the Caribbean.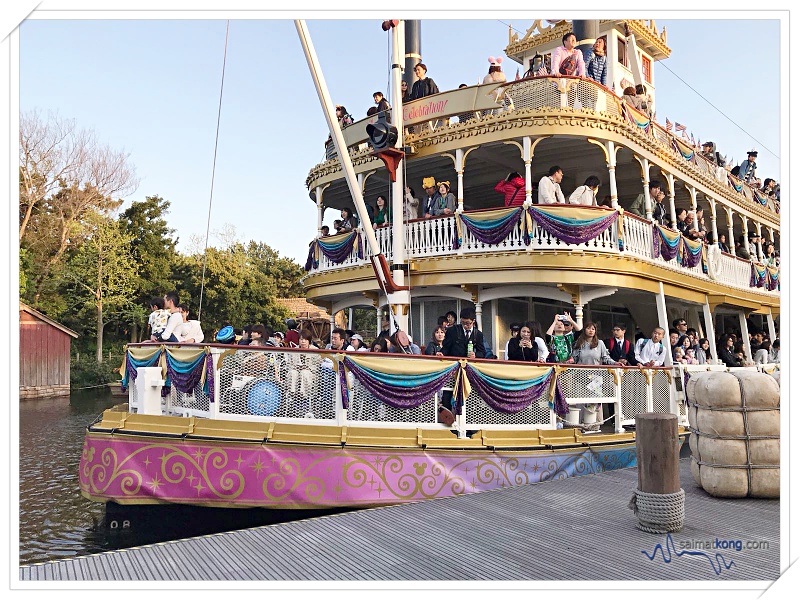 Mark Twain Riverboat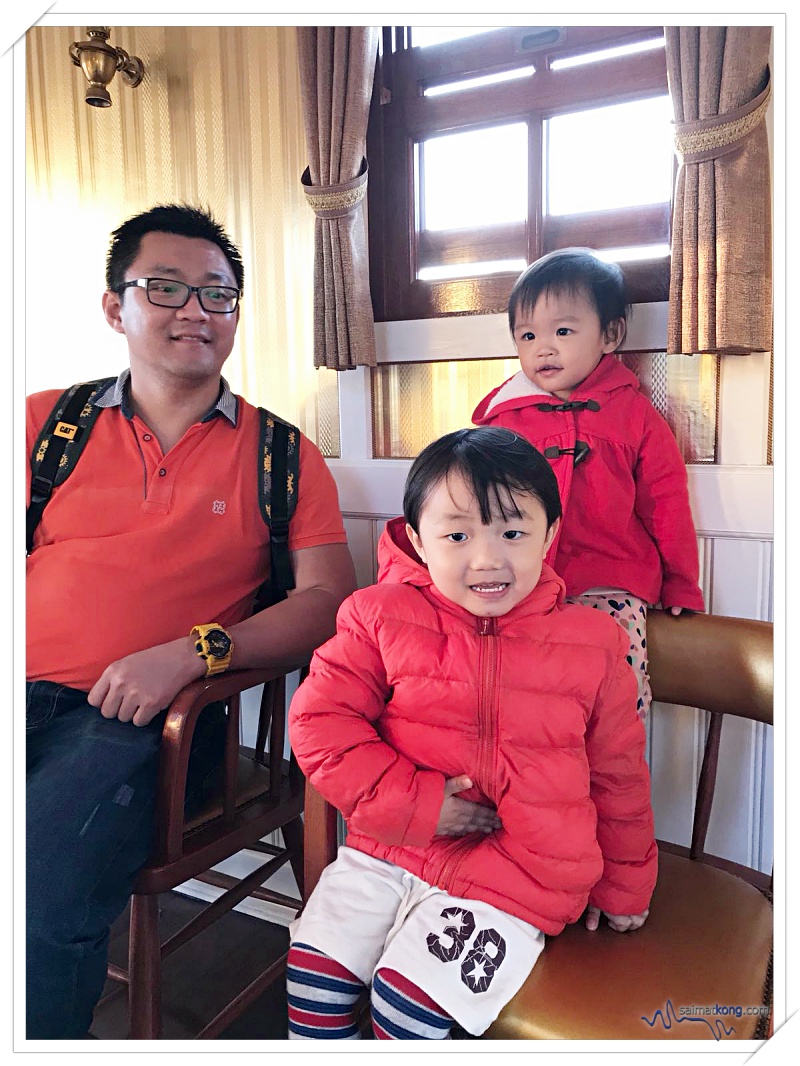 Aiden on board of Mark Twain Riverboat with his friend XiXi and Xixi's daddy from Singapore 🙂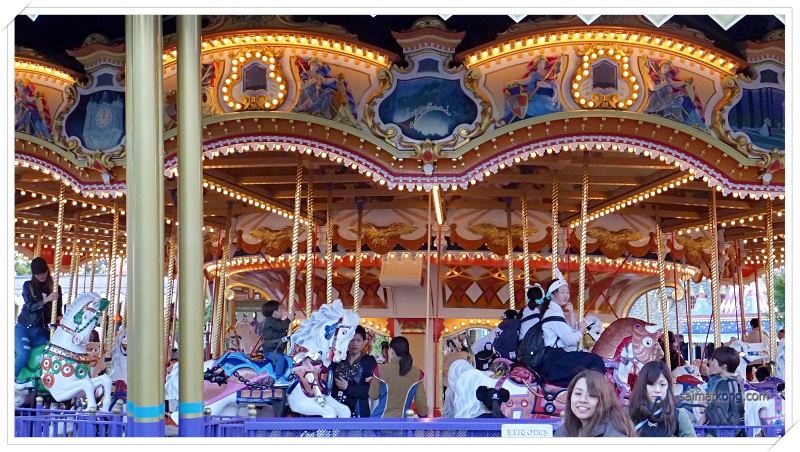 Castle Carousell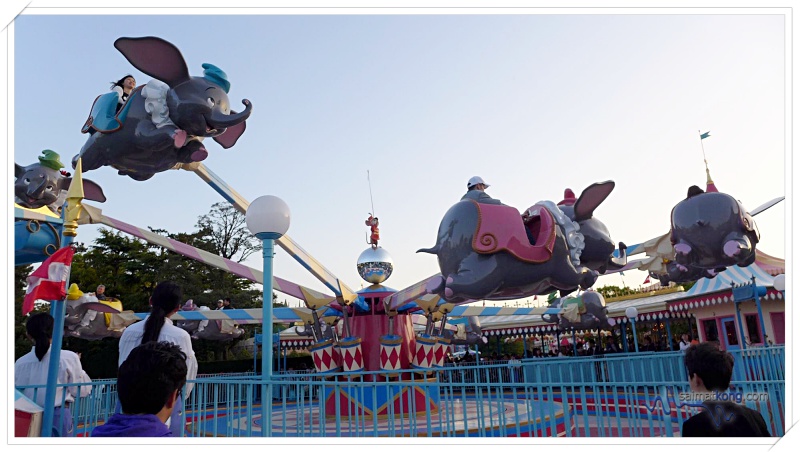 Dumbo The Flying Elephant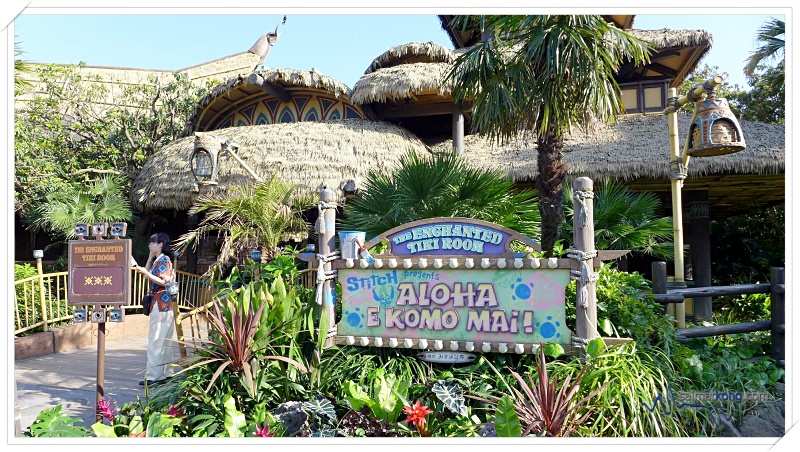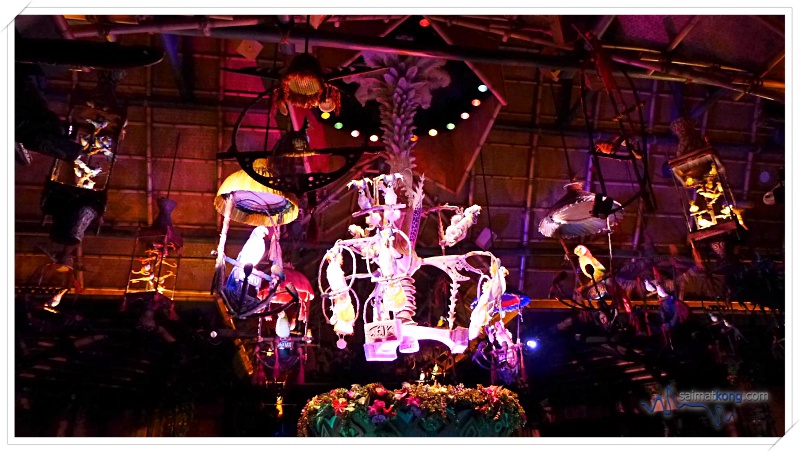 We also queued up for a musical show – The Enchanted Tiki Room: Stitch Presents "Aloha E Komo Mai!". The whole musical feature birds, flowers, Stitch singing and dancing to the rhythm of Japanese music.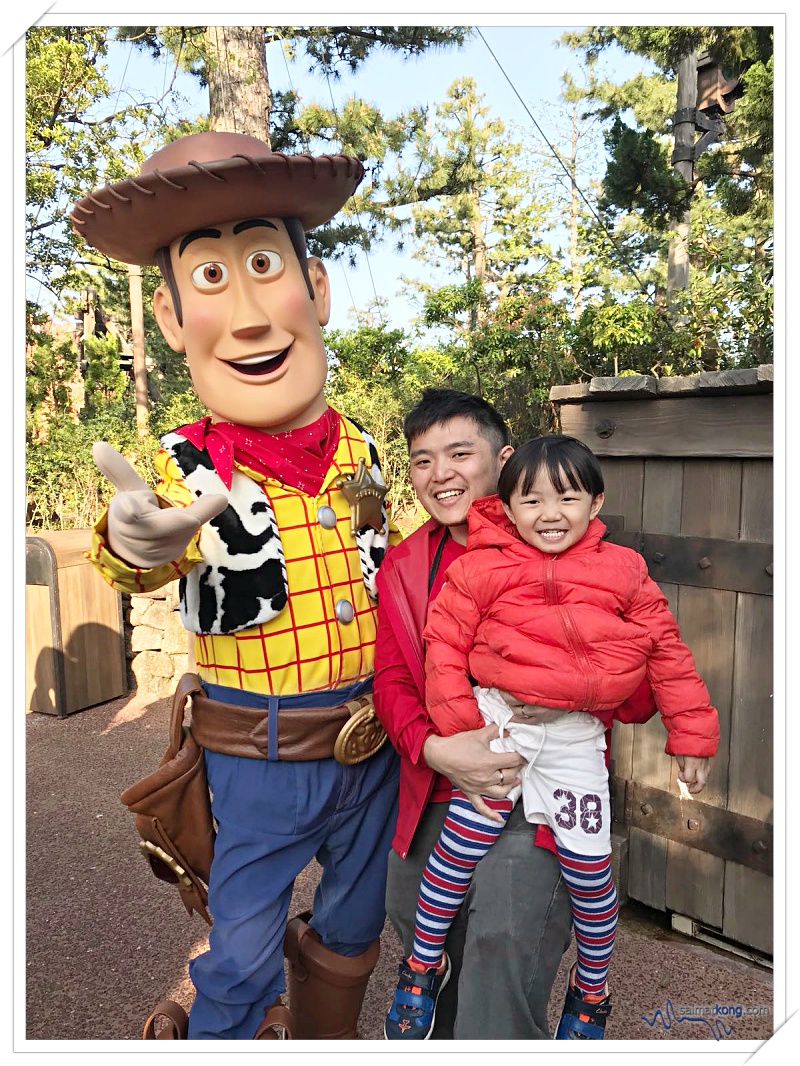 Sheriff Woody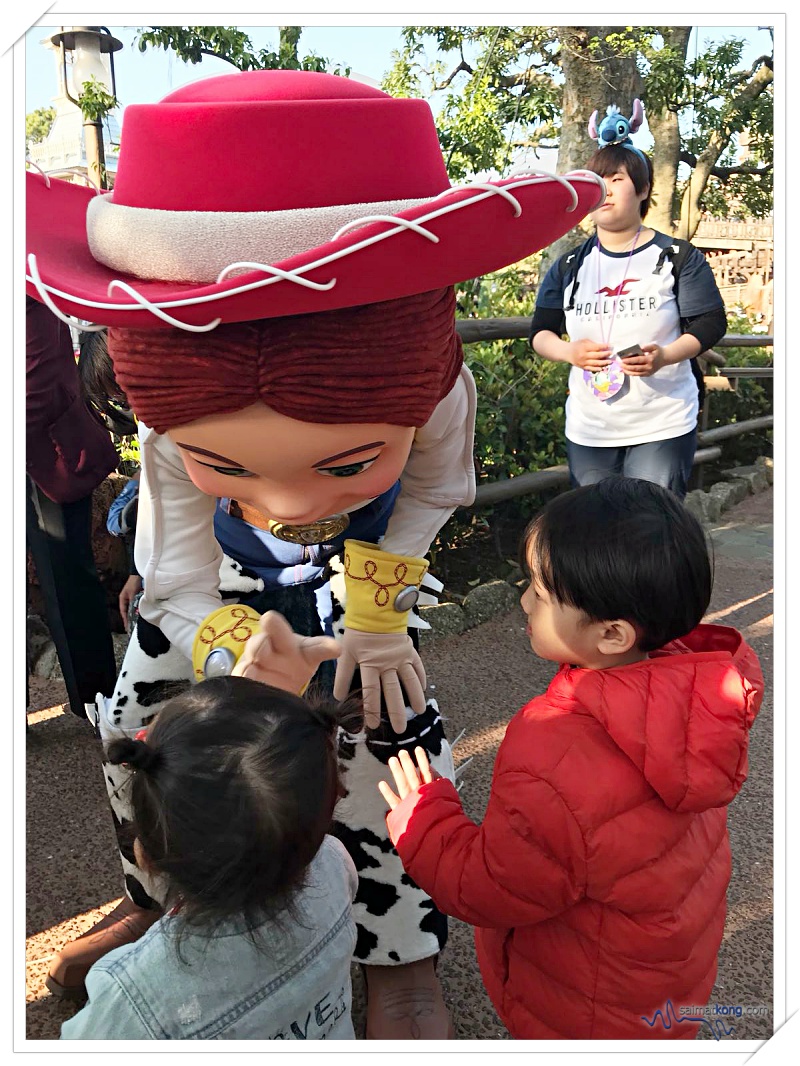 Jessie the Yodeling Cowgirl from Toy Story 2 and Toy Story 3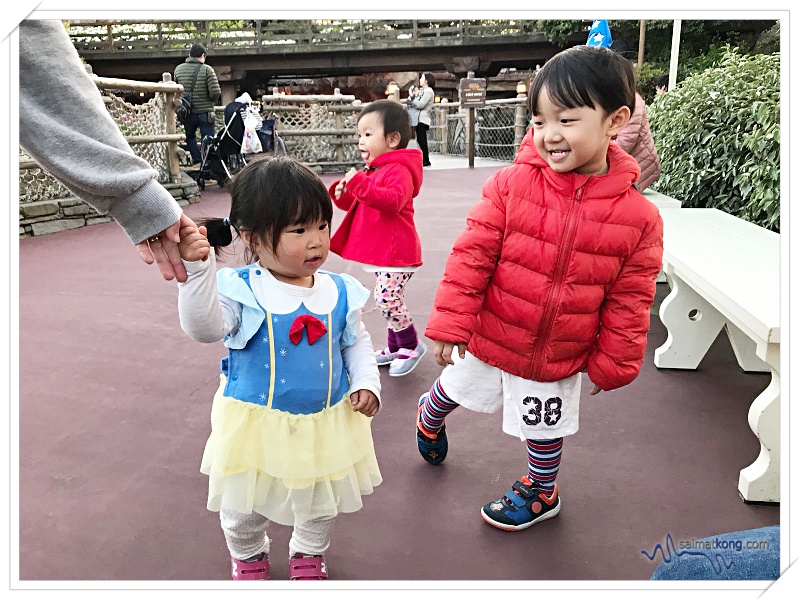 When Aiden meets a cute 'Snow White'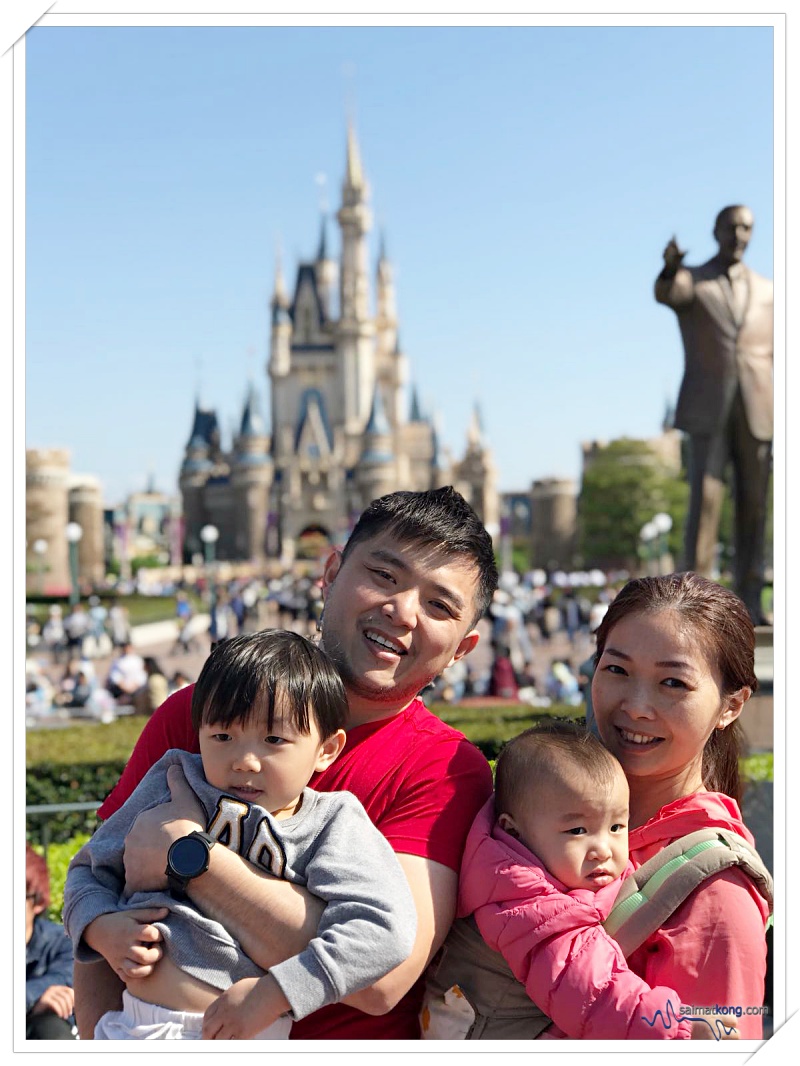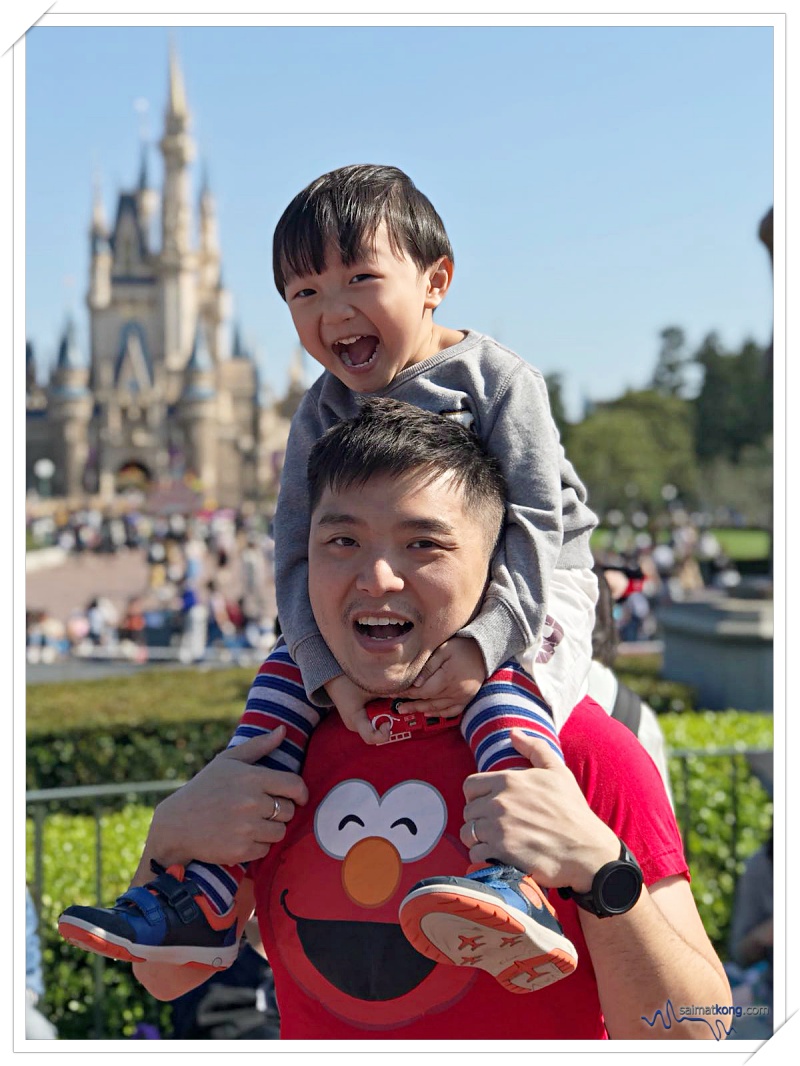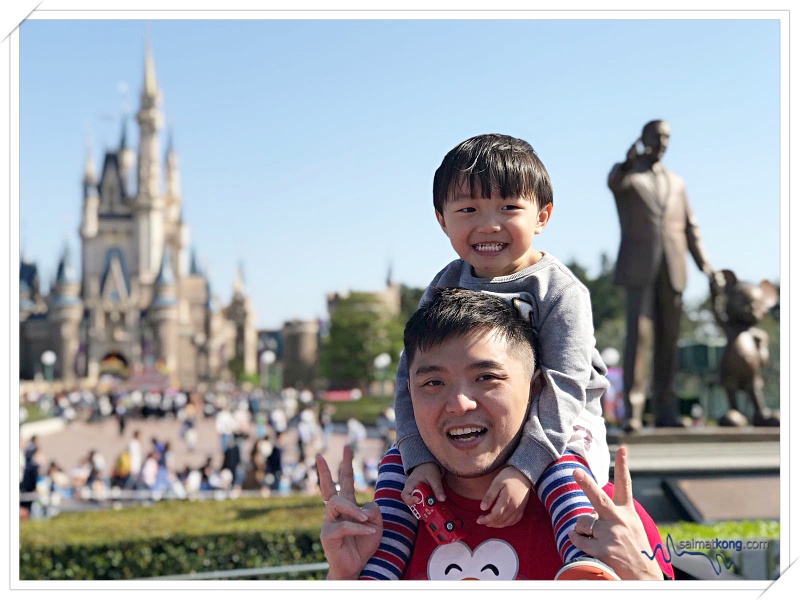 Best photo spot to capture the magic of Tokyo Disneyland : Cinderella Castle
Dreaming Up! Parade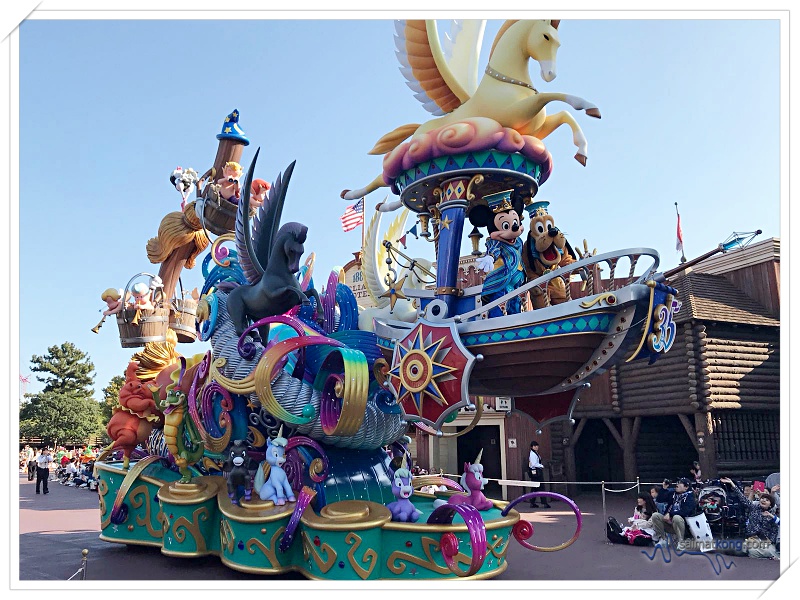 The new "Dreaming Up" parade is led by Mickey Mouse and Pluto on a vehicle with winged horse, taking us to a world of fantasy and imagination.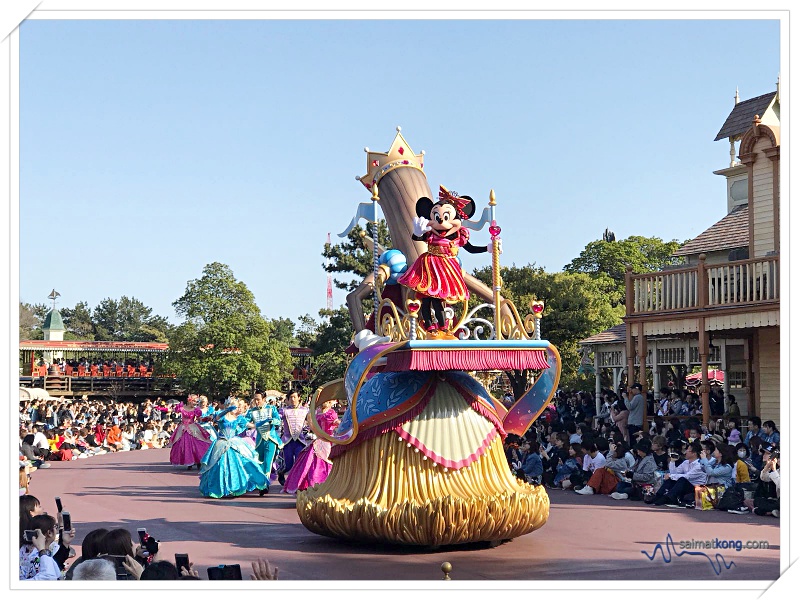 Dreaming Up is Tokyo Disneyland's new parade to celebrate the theme park's 35th anniversary.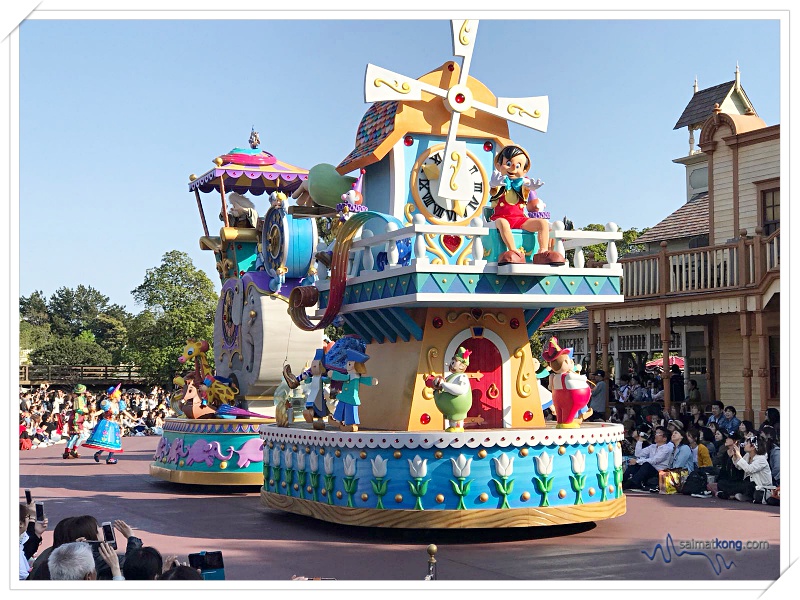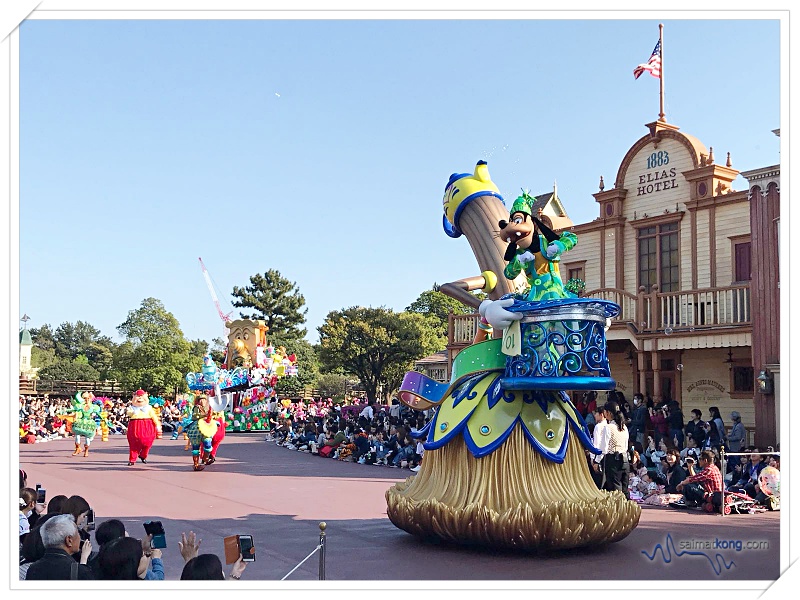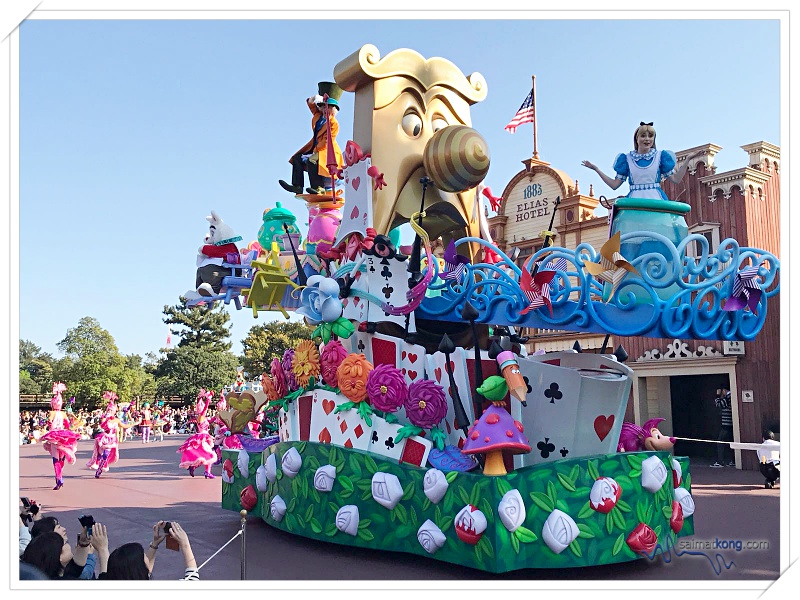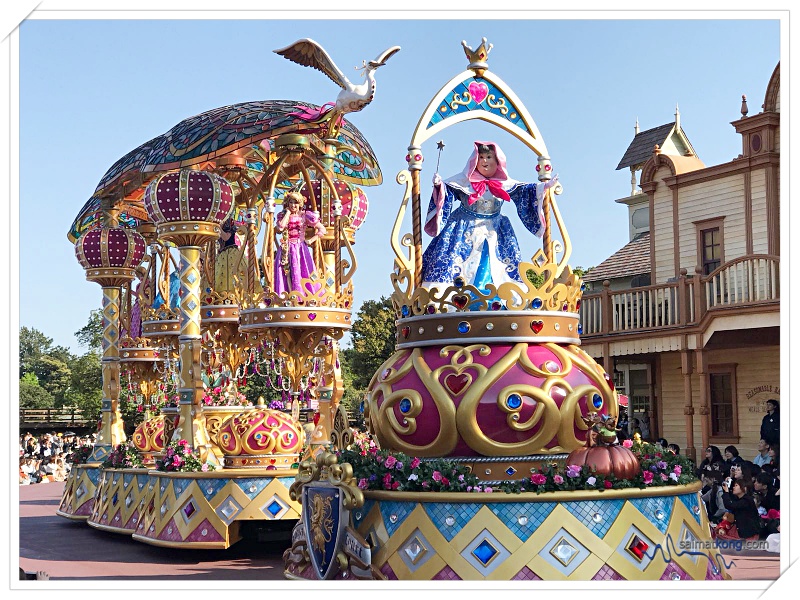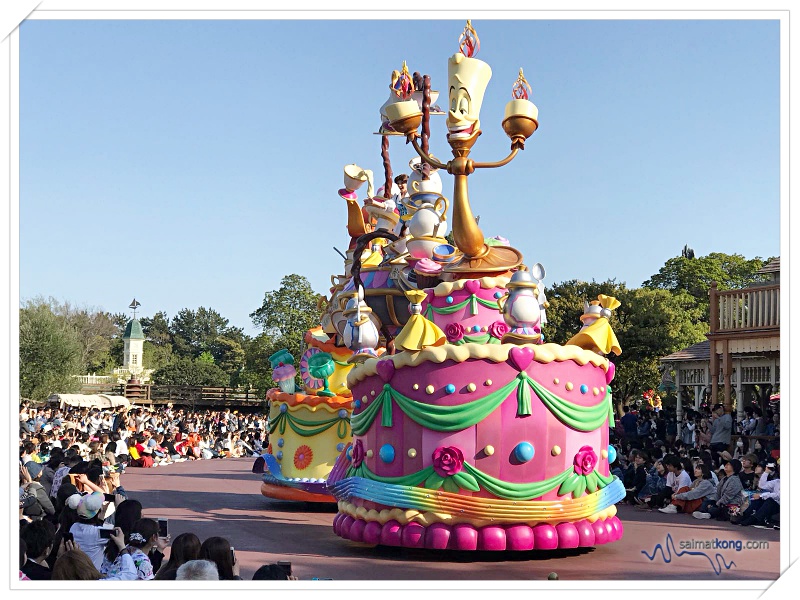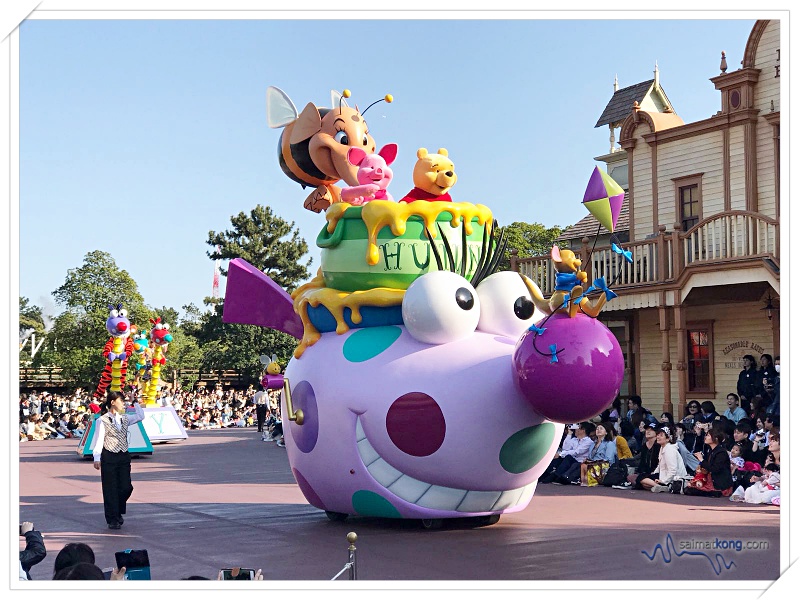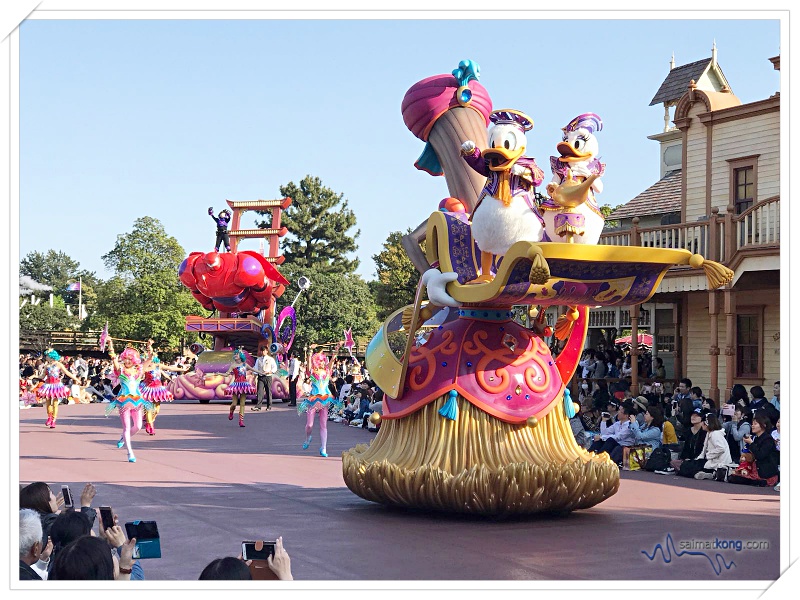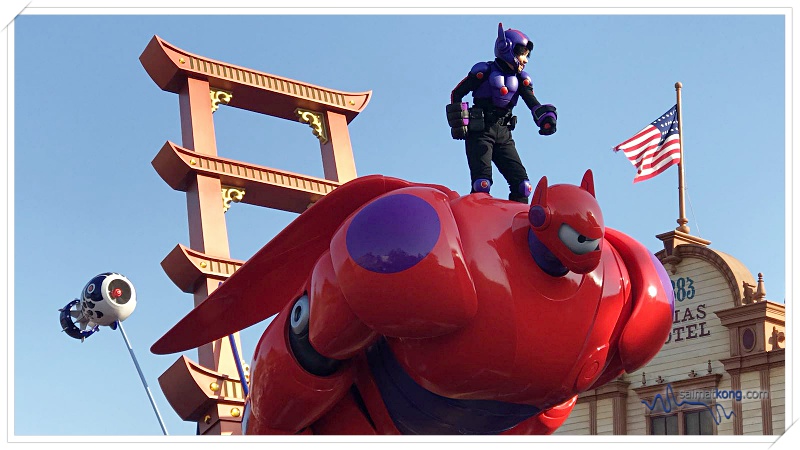 Catch Minnie Mouse, Pinocchio, Goofy, Alice, Donald & Daisy Duck, Winnie The Pooh, Baymax with his best friend Hiro and more.
TOKYO DISNEYLAND MERCHANDISE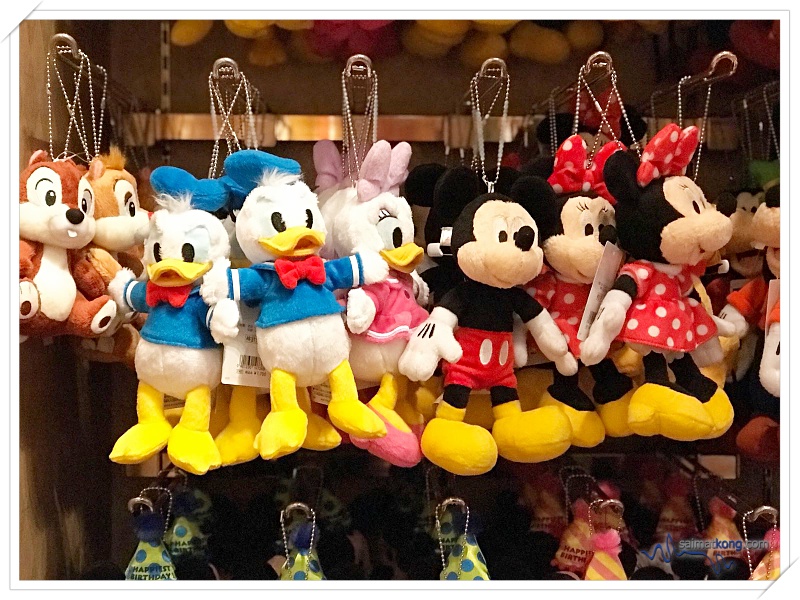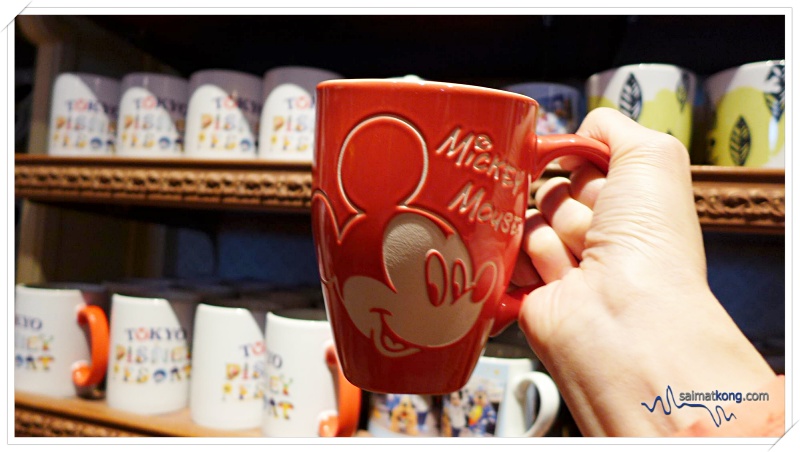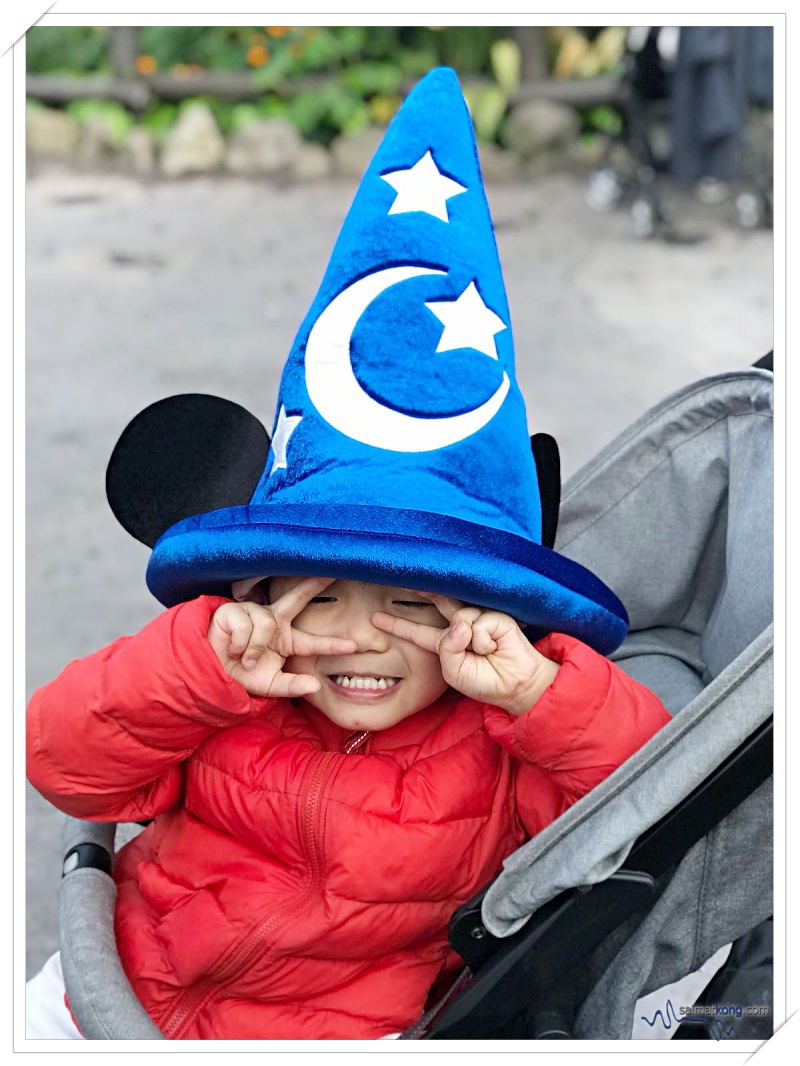 Aiden loves this Mickey Mouse Sorcerer Hat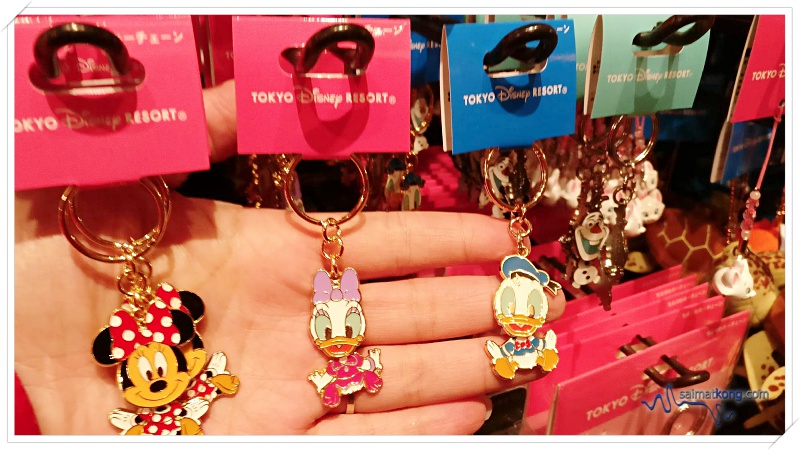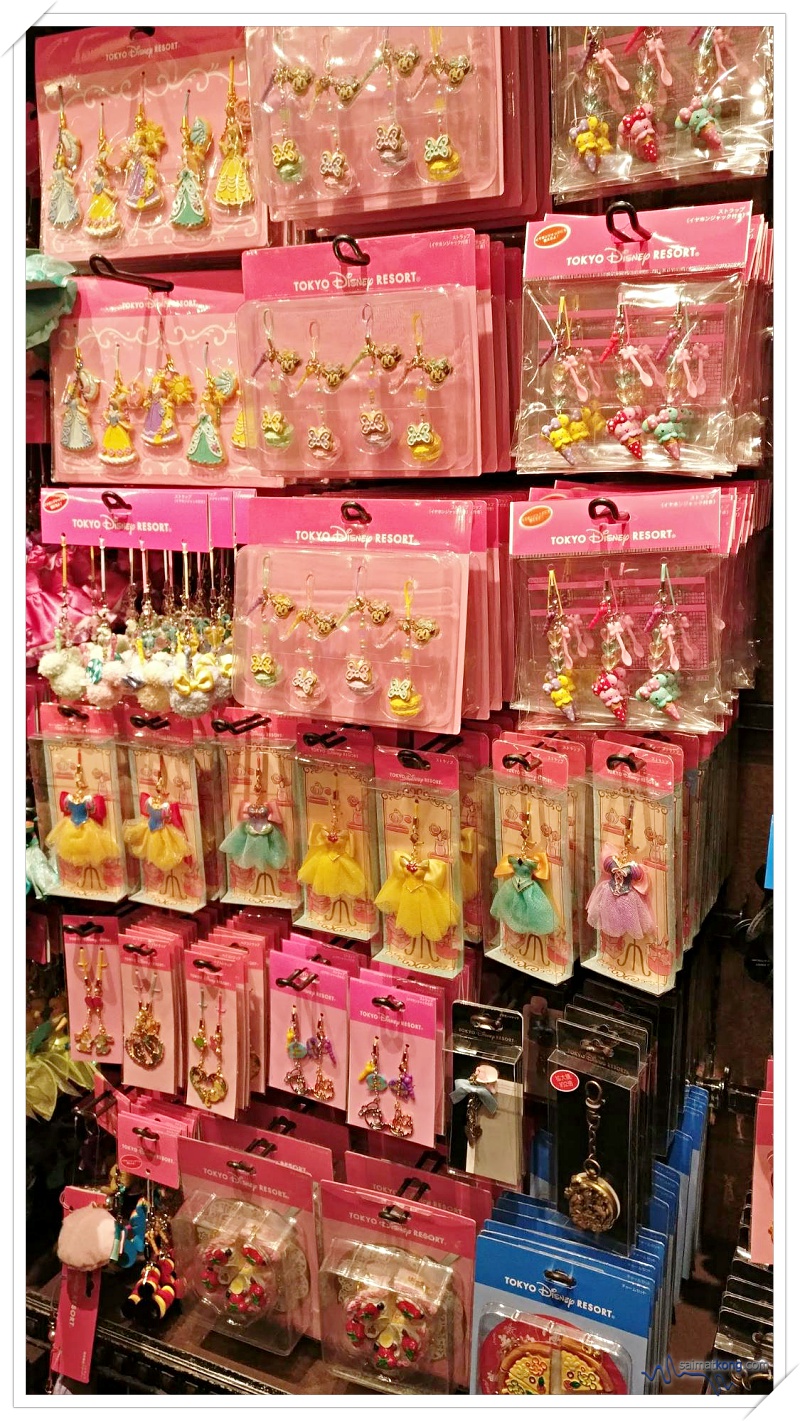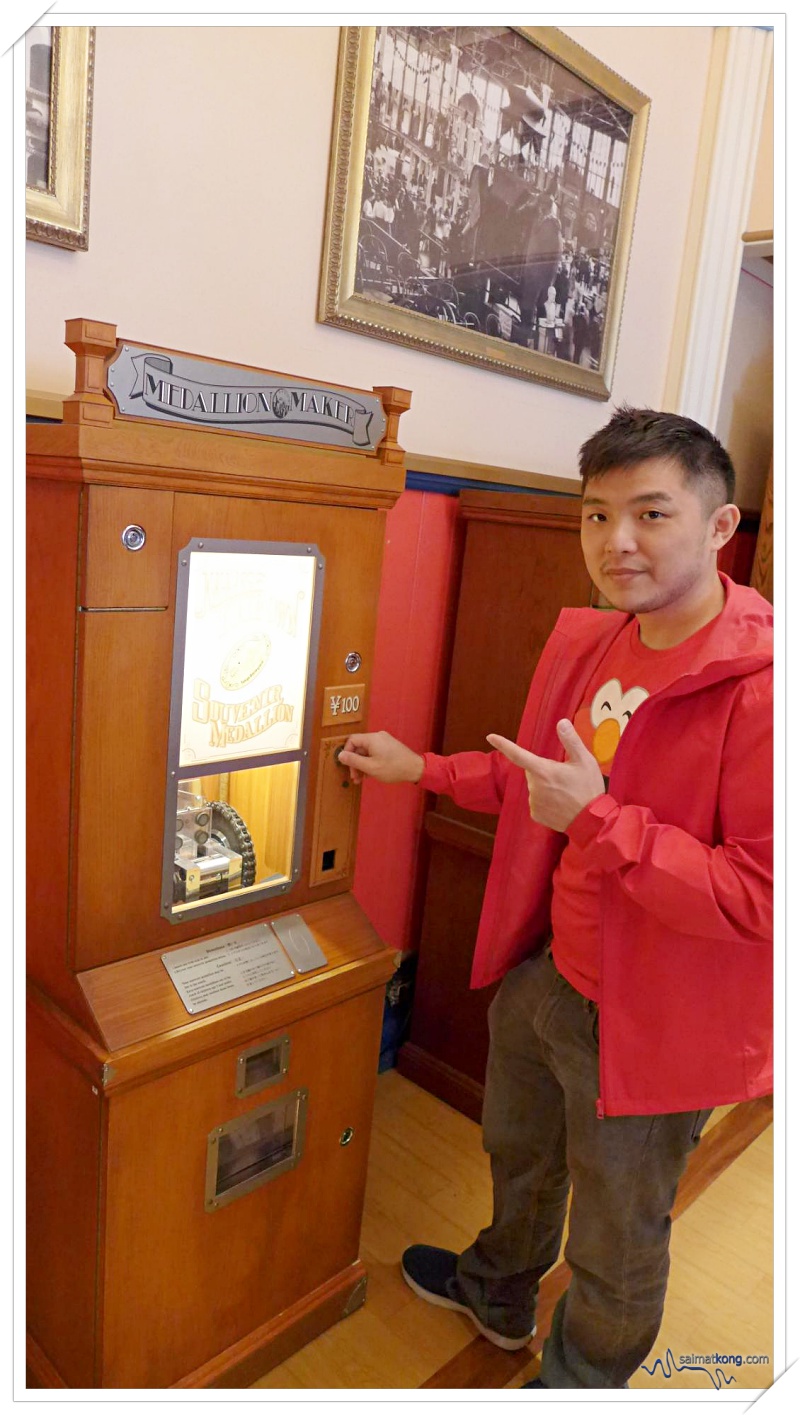 For something special, get a pressed penny from the Medallion Maker located in Tokyo Disneyland.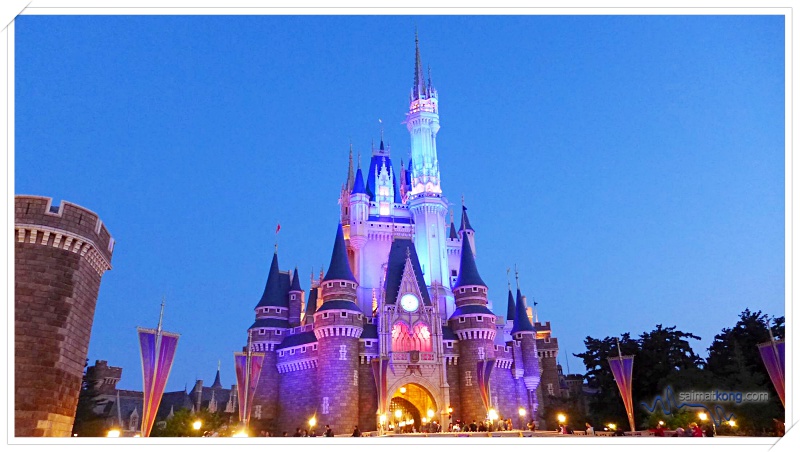 The beautiful Cinderella Castle at night. Truly beautiful!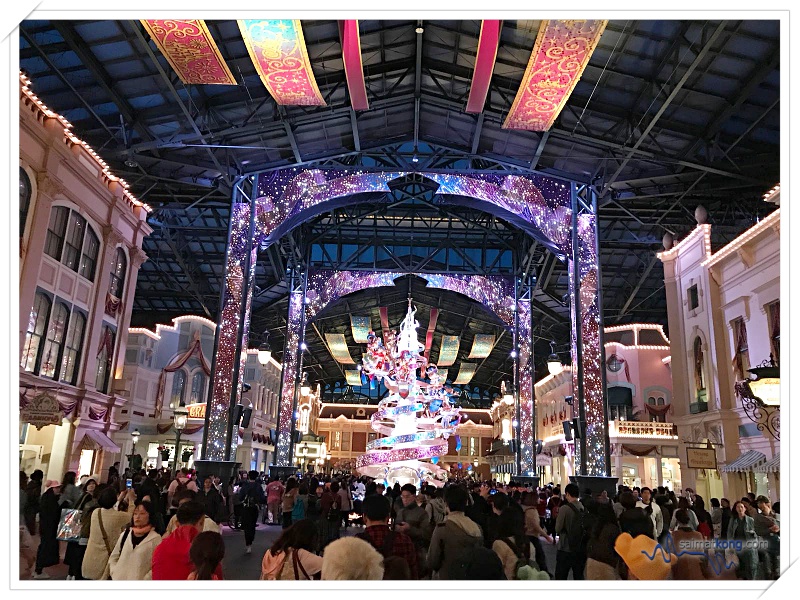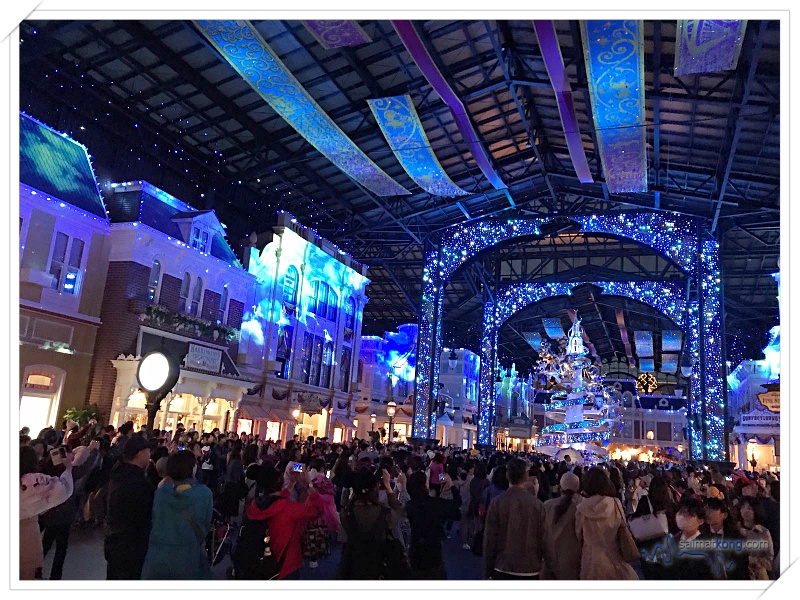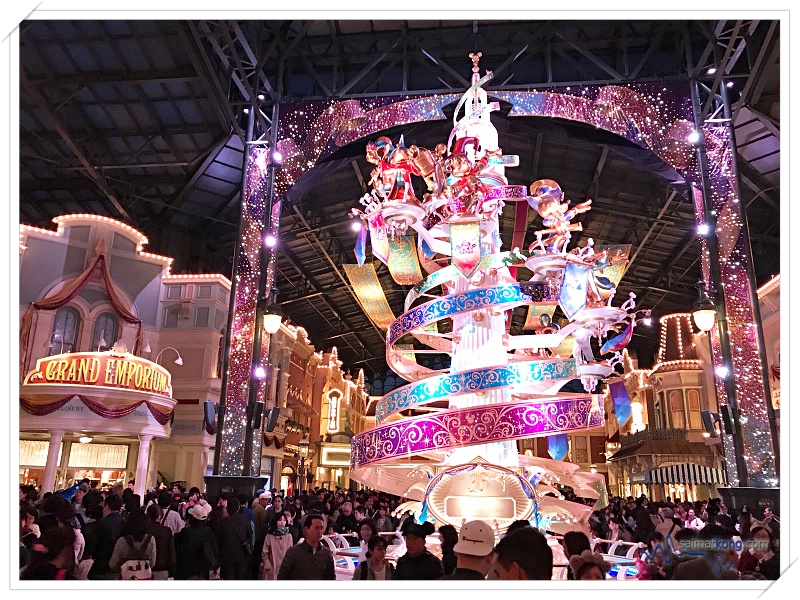 World Bazaar is transformed into Celebration Street to celebrate Tokyo Disney's 35th Anniversary.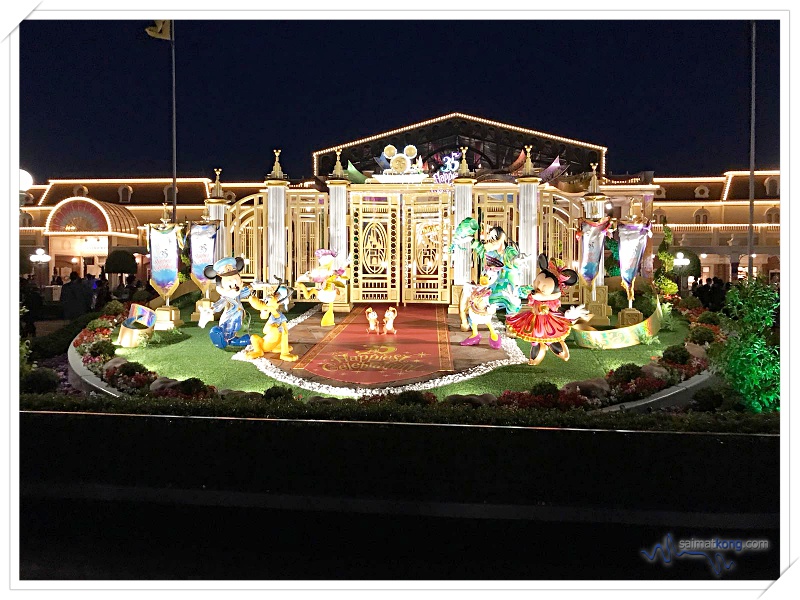 The last photo before we left the park. So reluctant to leave this magical place. It's no wonder that everyone says Disneyland is the happiest place on earth! We had many happy moments and magical experience at Tokyo Disneyland. It's truly a place where dreams come true!
How To Go Tokyo Disneyland
From Shinjuku Station:
Take the JR Chuo Line Rapid Train to Tokyo Station. At Tokyo station, switch to JR Keiyo Line or the JR Musashino Line and go to Maihama Station.
From Tokyo Station:
Take the JR Keiyo Line or the JR Musashino Line and go to Maihama Station.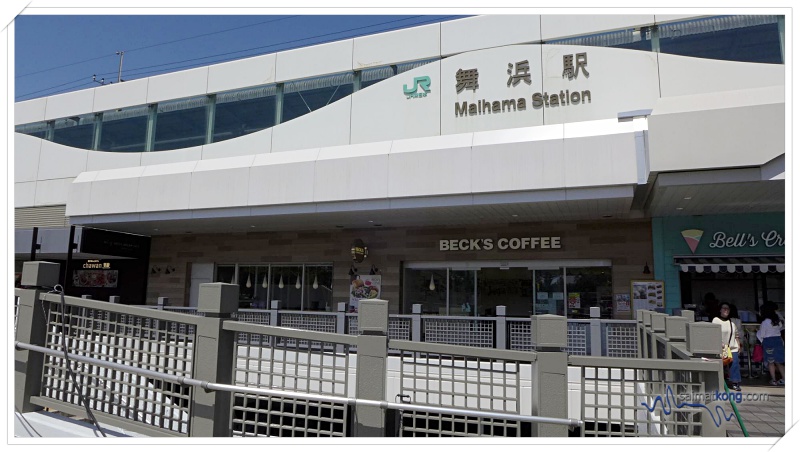 From Maihama Station, you can walk to the park. Alternatively, take the Disney Resort Monorail to Tokyo Disneyland Station.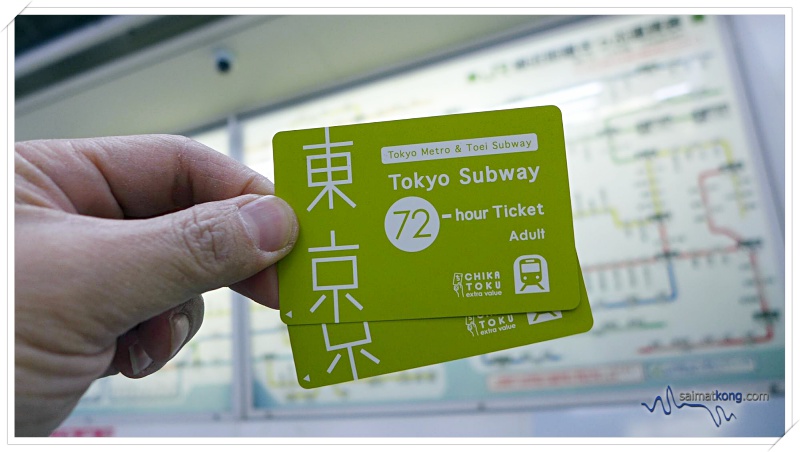 Remember to get the Tokyo Subway Ticket from Klook which save you money and time. With the Tokyo Subway Ticket, you can just hop on a train and skip the long queue to purchase ticket from vending machines.
Comments
comments