2019 is the Year of the Pig. With the Year of the Dog coming to an end, I'm so looking forward to Year of the Pig. One of the most anticipated traditions of CNY is the tossing of Yee Sang! As I've always been a fan of porky dish, I decided to visit The Brew House at Bandar Puchong Jaya for our annual pre-cny Lou Sang dinner with my family.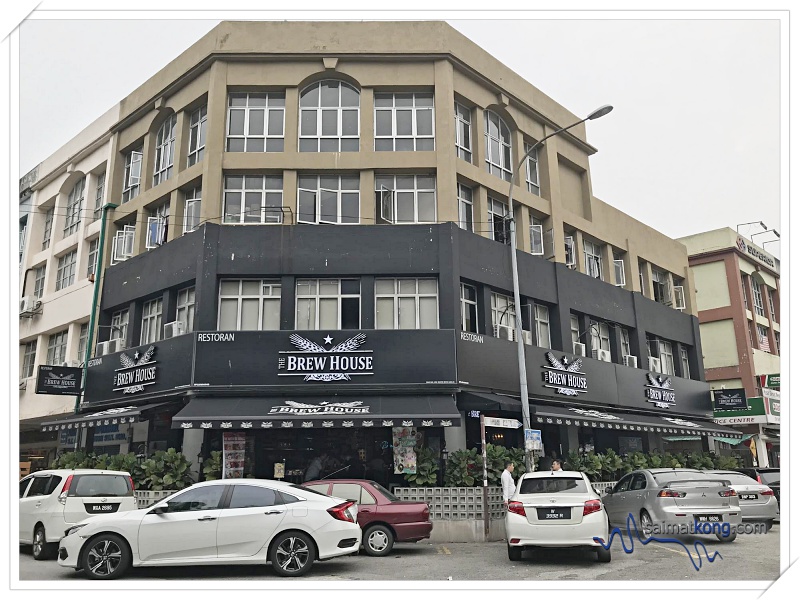 The Brew House @ Bandar Puchong Jaya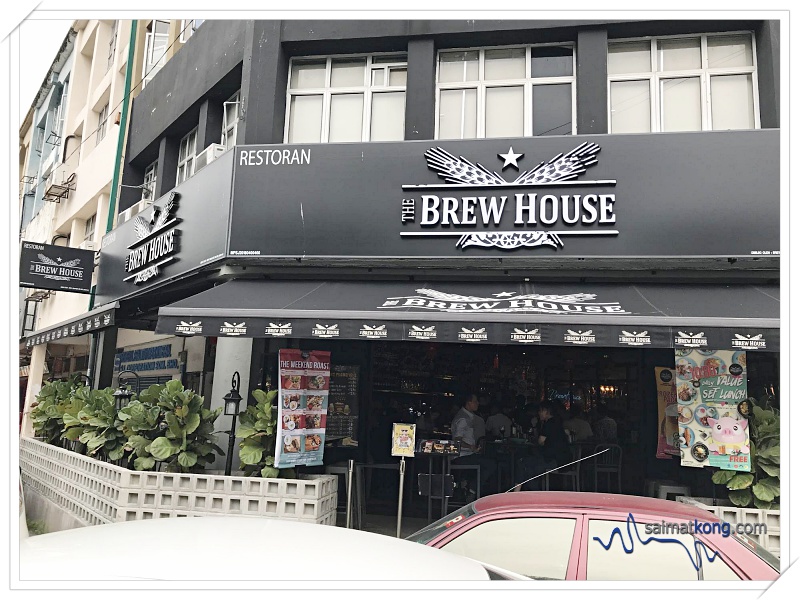 The Brew House specializes in variety of porky dishes prepared in both asian and western style. There are a wide selection of porky snacks, Asian selection like noodles and curries or you can also opt for western dishes such as pizza, pasta and steak to name a few.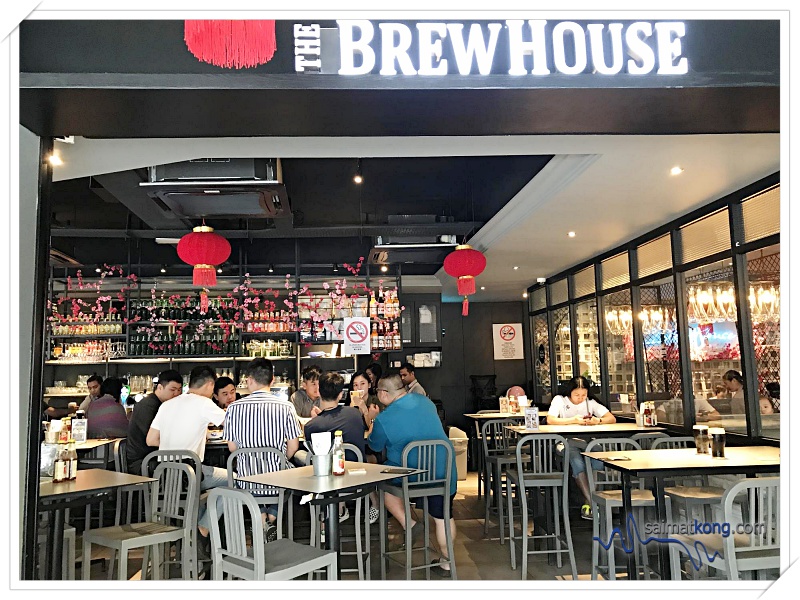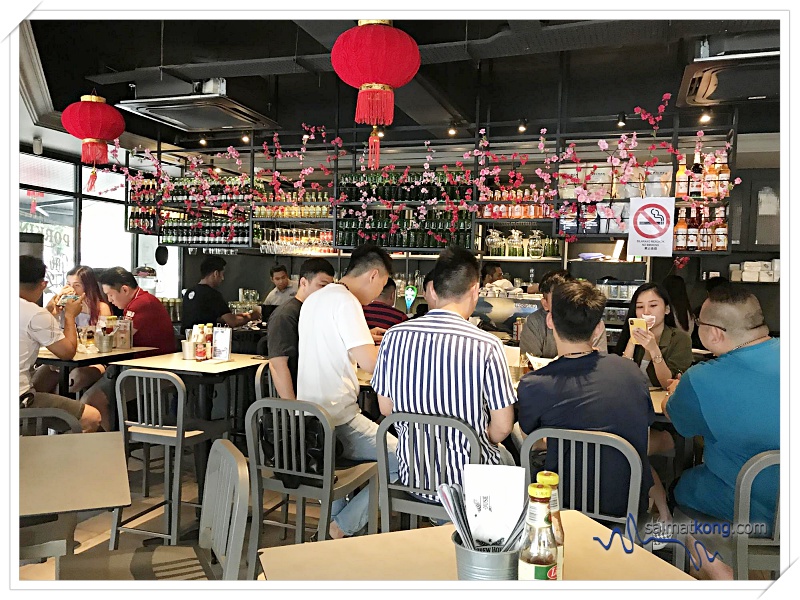 The Brew House is also a popular drinking place for the young crowd as the place is fairly crowded when we got there. The atmosphere is nice and relaxing,makes a nice casual hangout with friends.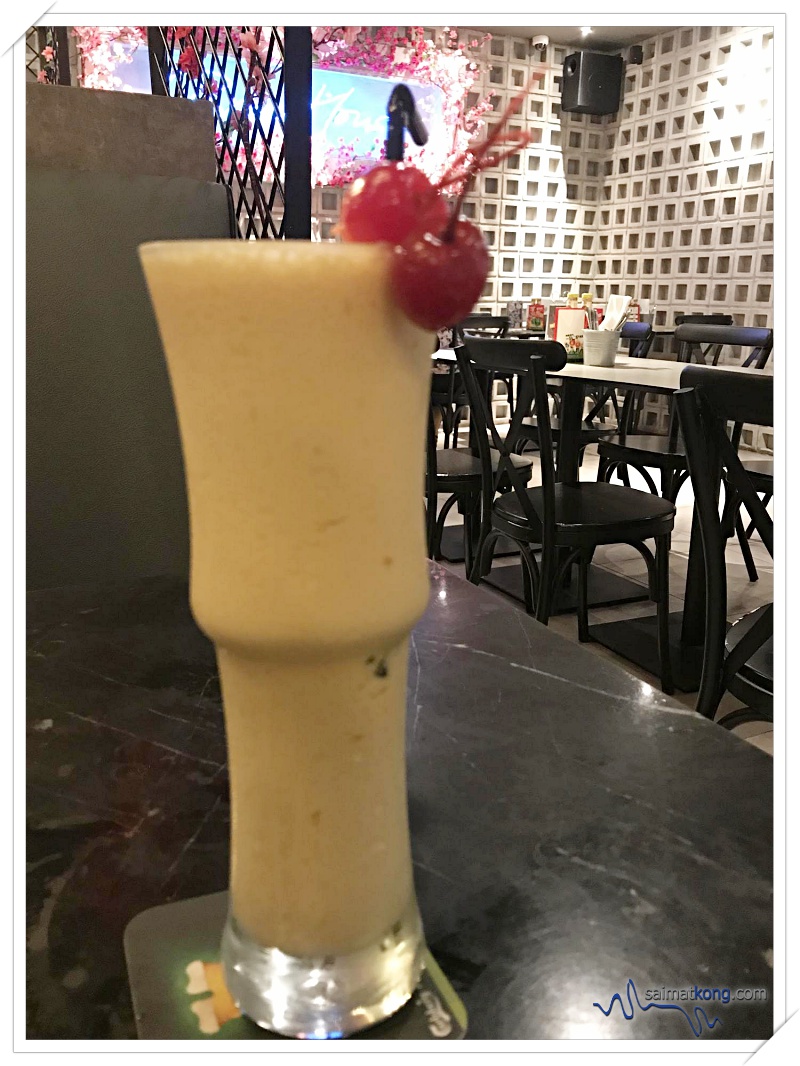 Mango Lassi (RM12.80)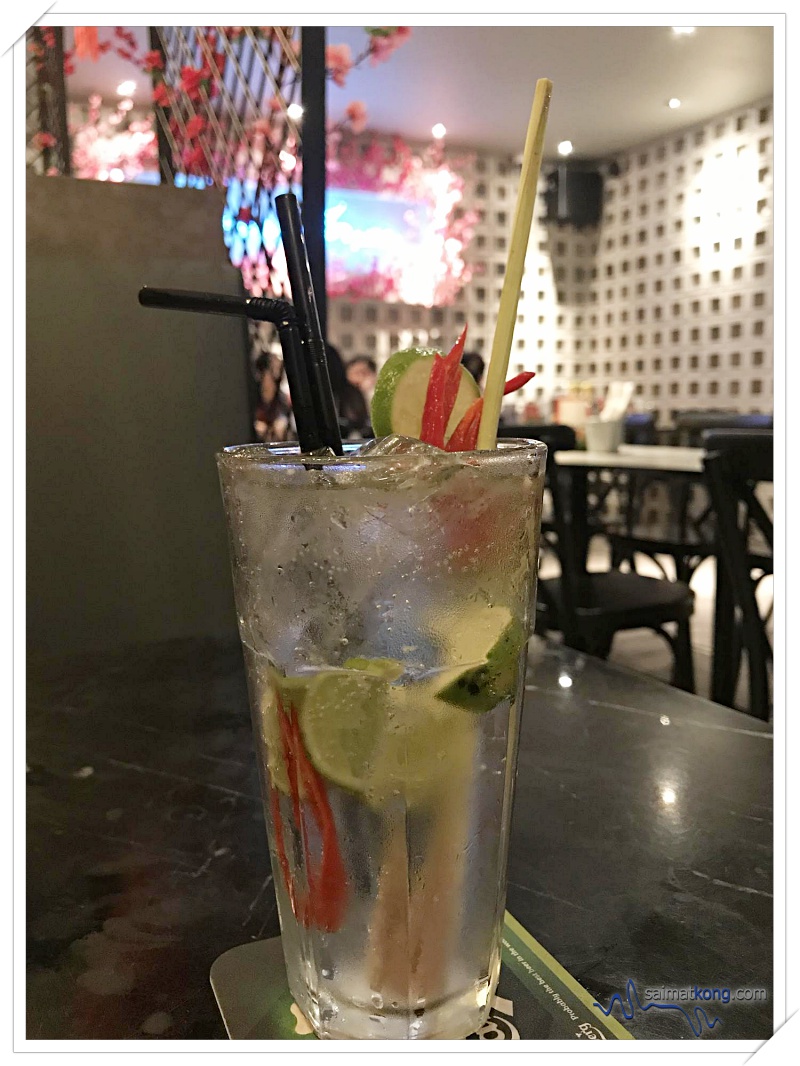 Sawadee Sprite
This Sawadee Sprite is quite an interesting Thai-inspired drink made of sprite, lime, red chili and lemongrass. I love the flavors of lemongrass which pairs well with the tangy lime and the slight spiciness from the red chili. Very refreshing drink.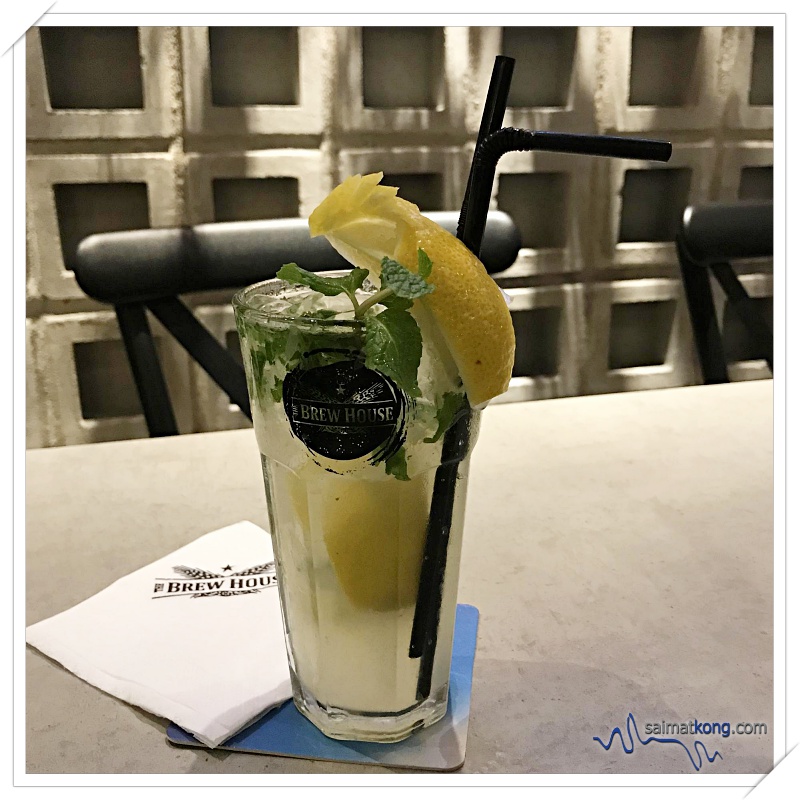 Basil Lemonade Cooler
If you're a fan of lemonade and love the fragrance of basil, you're gonna love this Basil Lemonade Cooler. Cools me down instantly!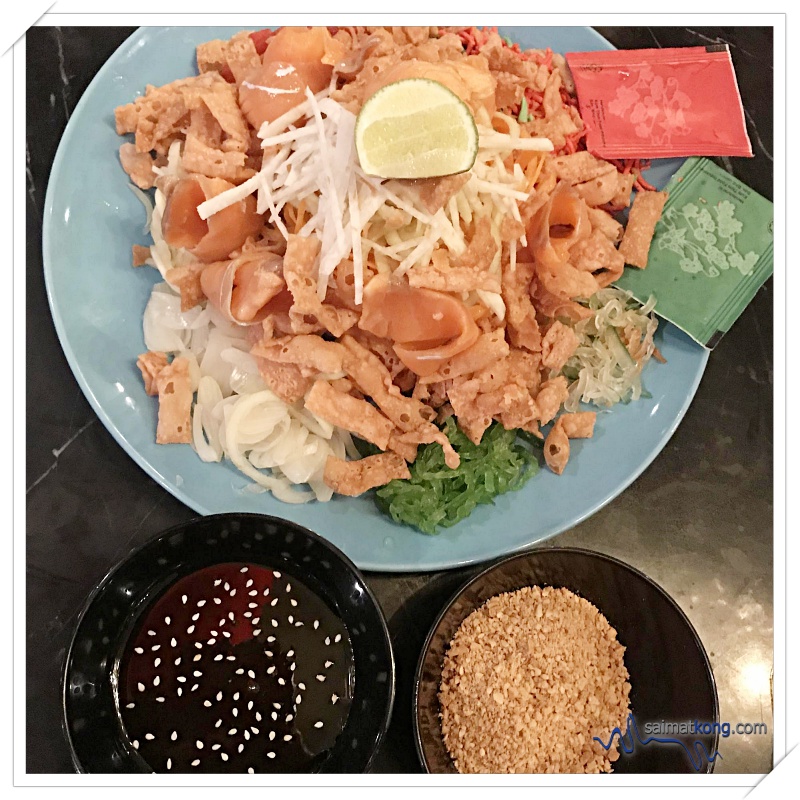 Smoked Salmon Fortune Yee Sang (RM48++)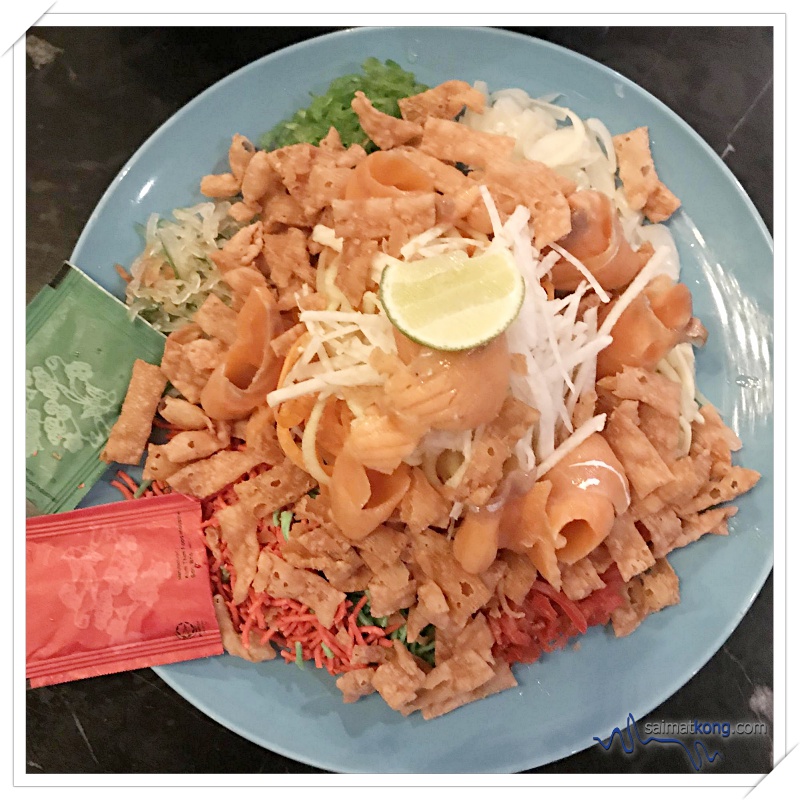 The Brew House's Fortune Yee Sang Platter is loaded with ingredients such as red and white carrot strips, sengkuang, spring onions, coriander, lime and crackers.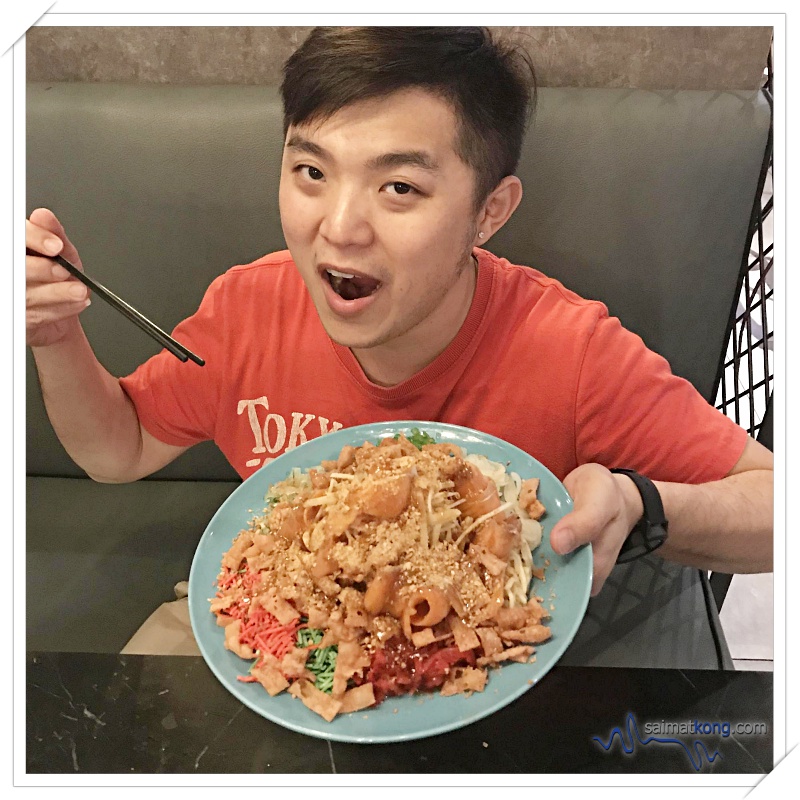 Before you do the Yee Sang toss, make sure to squeeze the lime and mix in the spices, crunched peanuts and The Brew House's special homemade sauce.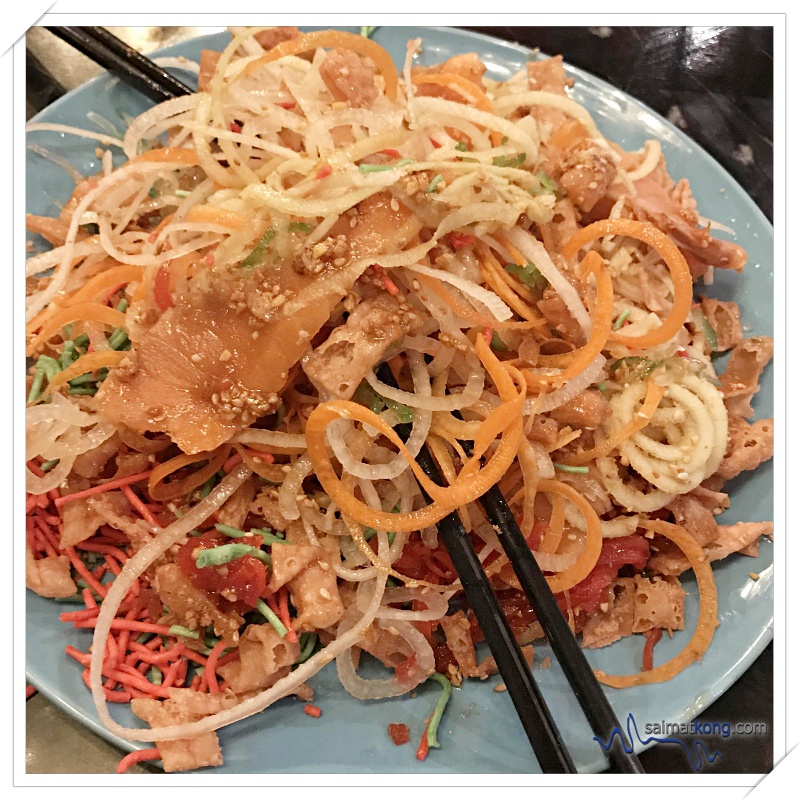 Colorful Yee Sang platter is the perfect appetizer during Chinese New Year feast. It's also the first dish served for every Chinese New Year Set because it's customary to have the Prosperity Toss for better wealth, fortune and prosperity in the year ahead.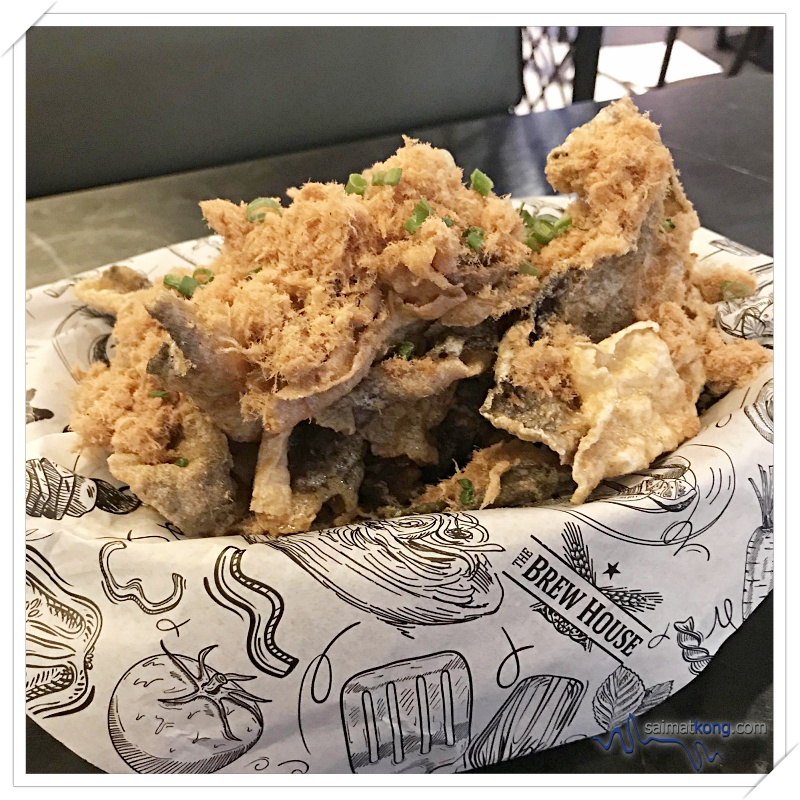 Salted Egg Fish Skin with Pork Floss (RM15.80)
Very appetizing and addictive crispy fish skin with salted egg sauce and topped with pork floss. Makes a very delicious appetizer or snack.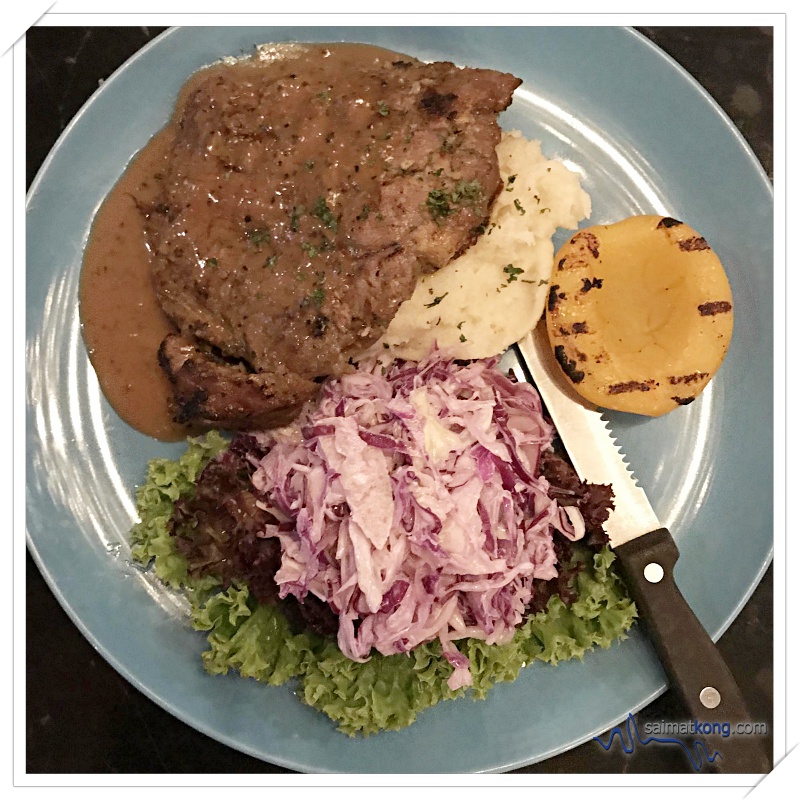 Brew House Signature Pork Steak (RM20.80)
These juicy pork steak comes with potato purée, apple slaw, grilled peach and served with creamy peppercorn sauce.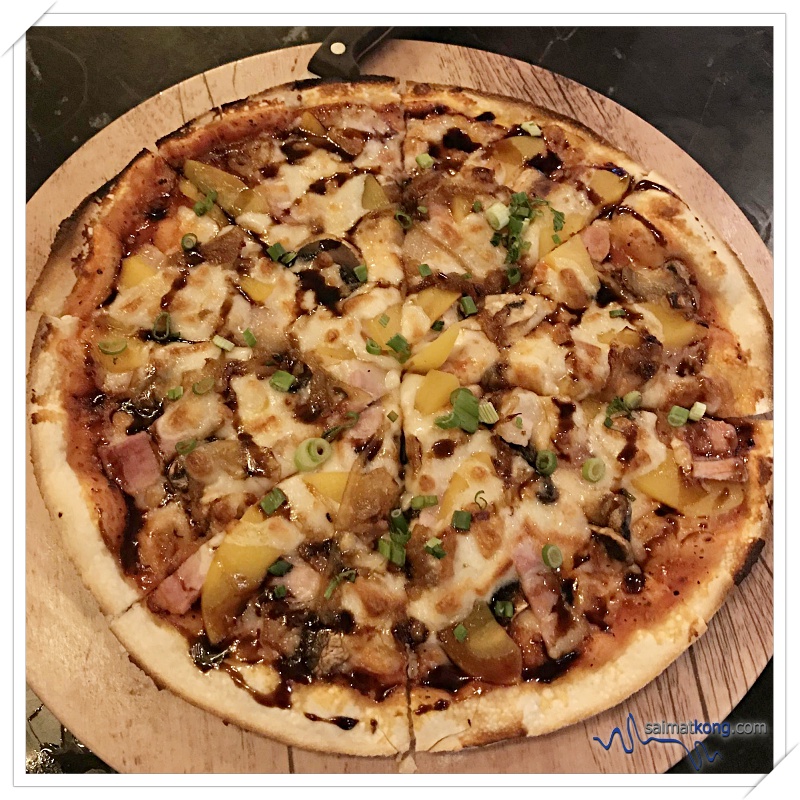 Pork Bacon & Peach Pizza (RM19.80)
This pork bacon & peach pizza is my kids' favorite. It comes in a thin crisp pizza base and topped generously with ingredients such smoked bacon, mushrooms, caramelized onion, sliced peach and spring onions with a drizzle of sweet tangy balsamic reduction sauce.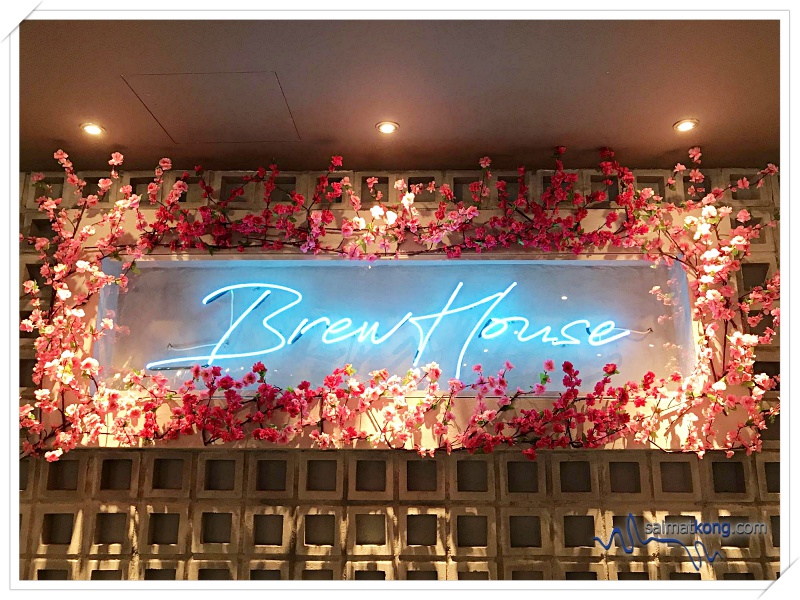 Verdict: The Brew is a nice and relaxing restaurant & bistro specializing in a variety of porky dishes. The place has a nice and relaxing atmosphere to chill with your friends over beer and they also serve a selection of alcoholic drinks, juices, coffee and tea.
The Brew House @ Bandar Puchong Jaya
Location: No.11, Jalan Kenari 8, Bandar Puchong Jaya, 47100 Puchong, Selangor
Tel: 03-8080 8613
Business Hours:
SUNDAY-THURSDAY 12:00PM-2:00AM
FRIDAY&SATURDAY 12:00PM-3:00AM
Email: [email protected]
Comments
comments