One of the first thing that I did after getting my new car is window tinting. However, choosing the right window tint can be quite confusing. Then, I was contemplating which tinting to choose, which brand of the tinting is good, which brand of tinting will last longer and comes with extended warranty up to 10 years, which tinting has security tint features, which tinting offer the best price + free gift like car mat / vouchers etc…
It sure was a tough process to choose the right tint as you wouldn't want to make a bad investment. After all, the tinting is something that you won't change for years unless you plan to change a new car.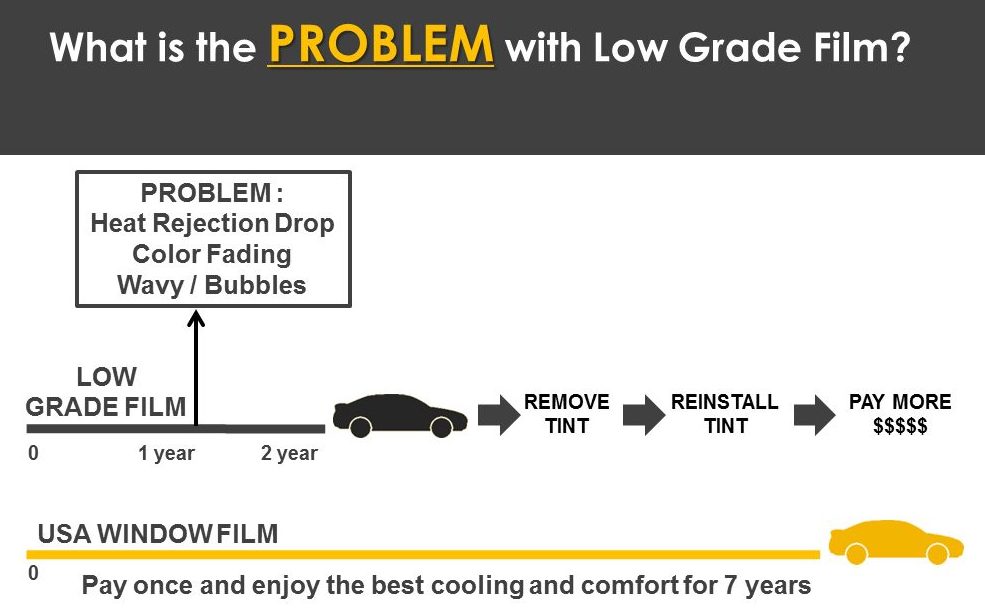 Nowadays, good quality window tints are difficult to sell; however at the same time consumers have difficulties to find a shop providing good window tints for their car. Why?
Simple question, would you spend RM 3000 or RM300 for the same quality of car window film? I am sure nobody will pay RM3000 if the product quality and performance is the same. The problem is how do you justify the window film quality and the heat rejection performance? Majority will say, it is written on the website and printed on the catalogue or brochure. Commonly this is how people do their survey on window films. They survey for best heat rejection with the lowest price, and hence a perfect trap for consumers by many unethical sellers.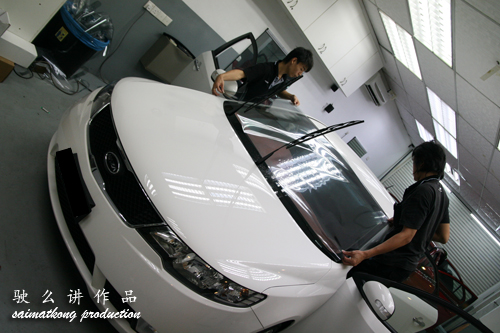 Why do you tint your car?
Some of the benefits of window tinting:-
Window tint not only protect the interior of your car from harmful and damaging ultraviolet (UV) rays but also you and your passenger from sun damage! It can filter sunlight and keep the car interior cooler.
Not only that, the window tint provides added safety in the event of crash by holding shattered broken glass in place and added security from a break-ins since it is more difficult to break the glass.
Most of the time, it will beautify and makes your car look better too if you choose the right tint!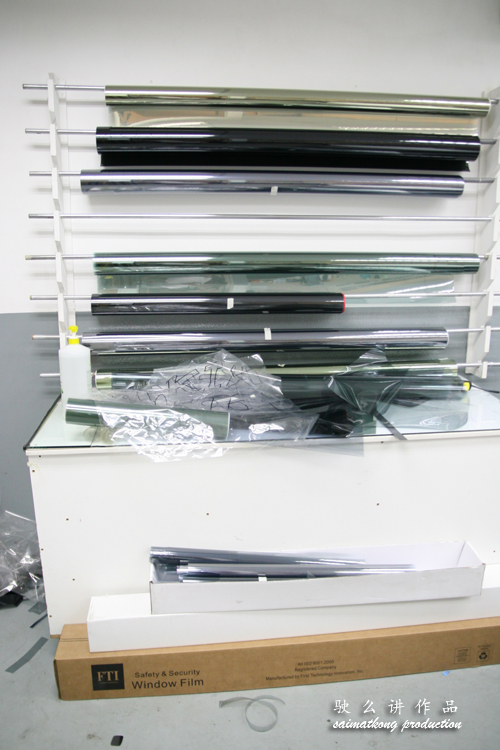 Which tinting to choose?
Raytech? 3M? V-Kool? LLumar? Ecotint? Hüper Optik? Solar Guard? Aircool?
Below are some guidelines / tips to help you make a decision on choosing the window tinting that suit you best.
1) Price vs Quality
Many people think that all window tint is the same and they could just get the cheapest tint so that they can save money. Don't always settle for the cheapest tinting as it could cost you more in the long run. Let me tell you why….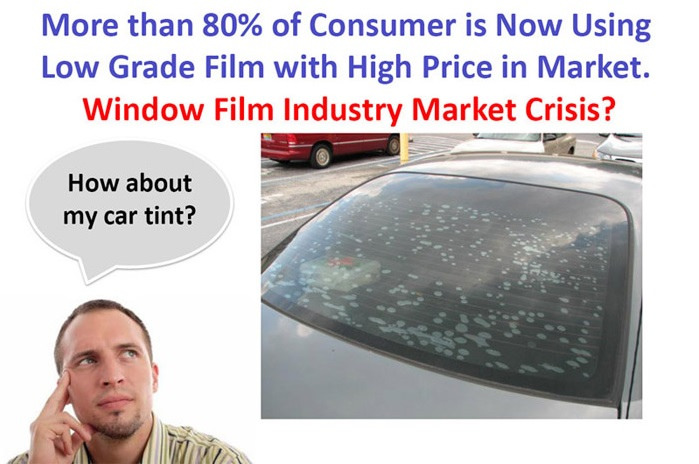 Low grade films are the top selling products in today's market. They are selling so good because consumers are always looking for lowet price with best quality. So better read on to know more!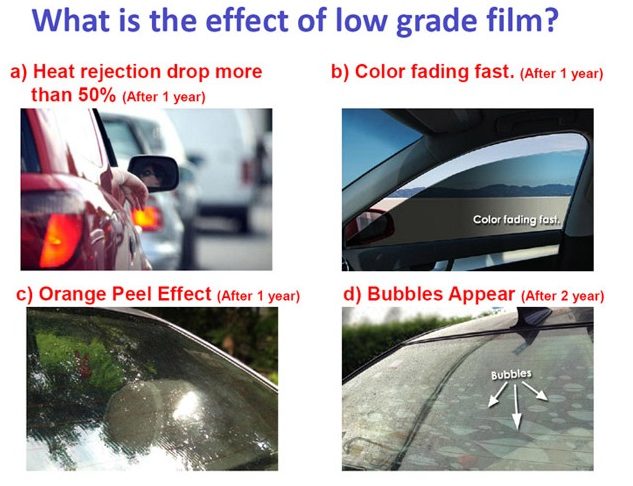 The cheaper window tint films use low quality materials which tend to fade, crack, bubble, peel or turn purple. Further, usually cheaper films doesn't have the heat rejection properties. To be honest, all window tint will fail eventually but the good quality ones will definitely last longer.
2) Brand
Almost every tinting shop out there claims that their films are the best and so you need to do some research. Usually people will go for the well-known and reputable brand.
Some of the important aspects that you must know :-
a) Is the window tint film of good quality and genuine from USA?
b) Is the window tint film original?
c) Is the window tint film specification correct?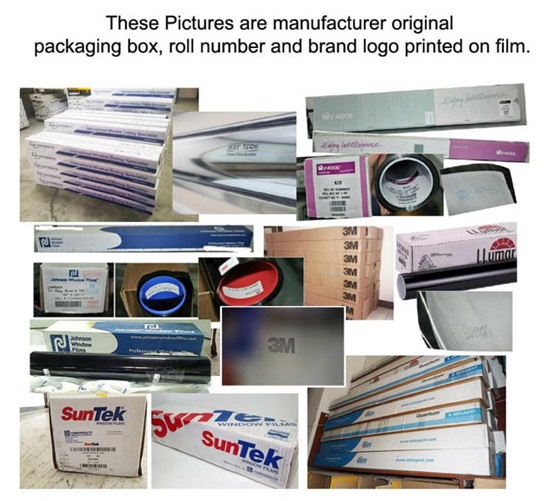 1. Ask about USA manufacturer detail.
Some tint shops might claim that their tint films are from USA, but if you ask them for more details about the USA manufacturer's information, they wouldn't be able to answer you. Hence, you need to do your own research online as the genuine brands will usually reveal all the information about its products online.
2. Make sure the tinting film is not "HOME BRAND FILM".
Some tricky dealer may use fake tint film and give it a "new name" such as HOME BRAND or HOUSE BRAND and then sell it to you at the same price as the original film. Thus, it's better to do some research beforehand about the products' name and specifications before you enter the shop.
3. Original Packaging and logo stamp on film.
All original USA product comes with a standard packaging and the brand logo is usually printed on the film. Be aware when you cannot see / find any logo on the film when you tint your car.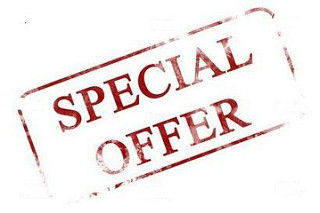 3) Offer / Promotion
Try to secure a good deal before you make the final decision on the car tinting package. Tint shops could offer you with free car mat, travel vouchers, promotion package during festive season and etc.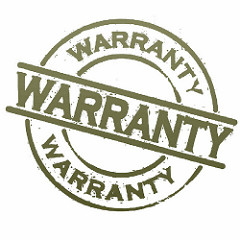 4) Warranty
Many tint shops will offer a warranty but make sure you get a good warranty. The car tinting warranty usually covers bubbling, peeling, crack and other flaws. Look for those tinting that gives you longer warranty period (min 5years of warranty).
For the warranty to take effect, make sure you get a manufacturer's warranty card from the dealer with details such as the date of installation, the brand of film used and the total cost of installation as well as the receipt.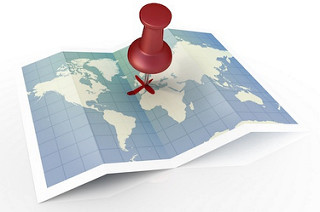 5) Location
Choose the tint shop which is near and convenient to you. It's best to go to tint shops that has a lot of branches because in case if anything happens, you could just go to any one of the branches to get your tinting fixed.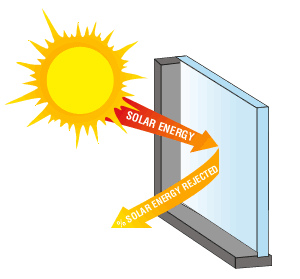 6) Tinting Specs
Choose tinting with good specs that will reject most heat. Normally ppl will check and compare the following tinting specs:-
TSER (Total Solar Energy Rejected)
TSER is the percentage of the total solar energy that is rejected. TSER includes visible light, infrared radiation and ultraviolet energy. All these 3 rays contribute to Solar Energy – Infra-Red (54%), UV (3%) and Visible Light (43%). The higher the percentage, the higher the percentage of solar energy deflected.
Most tinting shops use Infra Red Rejection (IRR) as a guide to the level of heat rejection. However, IRR only covers a fraction of TSER. Internationally, TSER is used as a guide as it is a more accurate way of measuring heat rejection. If the percentage is higher then it will be better in heat rejection. TSER 60% and above will be good!
Ultraviolet (UV)
UV is the percentage of ultraviolet energy deflected away from the window film. Ultraviolet rays can cause upholstery and furnishings to fade. It can also cause skin damage and skin cancer.
Visible Light Transmission (VLT)
VLT is the amount of visible light that passes directly through filmed glass. The darker the tint, the lower the visible light transmitted. According to JPJ, the regulations require at least 70% of Visible Light Transmission (VLT) for the front windscreen and a minimum of 50% for the sides and rear windscreen.
Security Film

Tinting Without Security Film – Exposed to the mat rempit robbery.

Tinting With Security Film – Can protect yourself against robbery.
The performance of Security films / Safety films rely solely on the thickness of the film. Thicker films will endure a higher break point, absorbing higher LB / inch2 (pound per inch2), thus the harder to penetrate the window. Thickness of Security/Safety films are measured in terms of Mil. which converts to Microns – 1M = 25 Micron. Security / Safety film thicknesses ranging from the lower end of 4Mil – 8Mil. However, the thicker it is, it's higher chance of causing the power window failure. So I advise you to take 4mil or 6mil security film.
It's very important to note thatsecurity window films (safety window films) should NOT be applied to the front and back windscreen. You need to be able to break the front windscreen if you are trap in the car / in the event of emergency. Also, if you tint security film at the rear windscreen, it will case dizziness when you look at the rear mirror.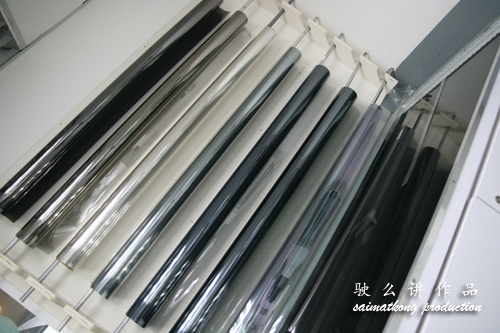 7) Color of the film
What colour of shade to get? Window tints are available in different colours including bronze, grey, gold and amber. It's important to choose the color that match your car body paint. Remember to match if not you will regret!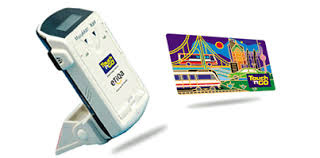 8) Smart Tag or GPS Friendly
Make sure the tint film is Smart Tag or GPS friendly. No point getting tint films which are expensive and can reject a high percentage of heat but unable to use Smart Tag / GPS.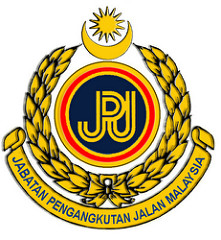 9) JPJ Compliant
It's important to know that the VLT for front windscreen must be above 70% while the VLT for the rest of the windows must be about 50%.
Although your window film is compliant with JPJ rules and regulations, the JPJ officer might still stop your car as they cannot determine whether your window tint film is within the approved limits or not as they usually do not carry the VLT meter device with them. But don't worry as only very dark film will be suspected and stopped by them. If one day, you are unlucky to be stopped by the officer, they will normally give you a "Surat Pemeriksaan JPJ".
This letter requires you to spend half a day to do inspection of your window tint film at JPJ office. If your film is tested "Pass" you can then drive your car away. However, if your window film is tested "Fail", you need to remove the film and come back another time for second inspection.
In Malaysia, we must respect our police officer and JPJ officer. Give your best cooperation when they are doing "Operasi". The nice guy will always get away from unnecessary trouble. Even if your window film is clear and compliant with JPJ, be street smart. Show some respect and you will gain the respect.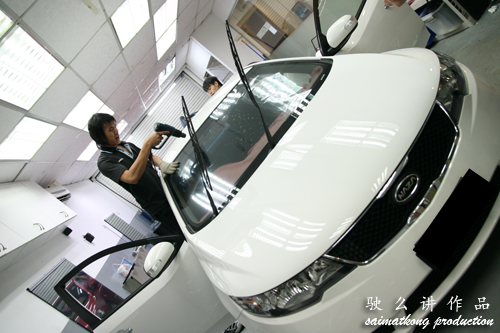 So what brand of car tinting should I choose? It's entirely up to your own preference and you can always refer to the facts above! Haha… It is advisable to keep your windows up / closed for a minimum of 48hours or up to 3days to allow the tint to take shape. There might be watermarks present, which will disappear in a couple of days.
So many different kind of flim… Which to choose? Most expensive one will do… LOL… So if you can't make up your mind on tinting do let me know and I will choose for you! =p
I have got some special deal specially for you – my dear reader!
Do let me know if you looking or surveying for car tinting, I can recommend you high quality tinting with good discount only for my readers!
Fill in the form below so that you will be able to enjoy some discount and they will be contacting you.

—
Follow me on Facebook, Twitter, Instagram for more live updates!
Facebook : https://www.facebook.com/smartkong
Twitter : https://twitter.com/saimatkong
Instagram : http://instagram.com/saimatkong

Comments
comments