Malaysia is known for its hot, sunny and humid weather all year round. As my house is facing East and while people claim that it's good for Feng Shui, the extremely hot weather made the whole house really HOT. I like the fact that I can have access to natural light but the heat also made the whole house unbearably hot.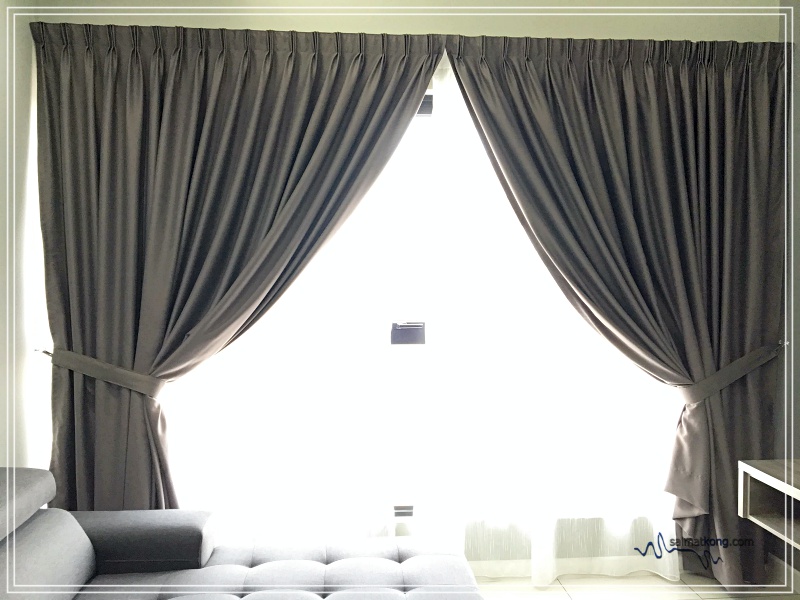 I've installed blackout curtains to beat the heat. These blocked the sunlight from getting into the house but it really didn't help much with the heat. The curtains block the light completely when it's closed but it also made the whole house very dark.
Most of the time, I had to rely on air conditioner to beat the heat. The air con does make us feel comfortable and cool down the house but my electricity bill got so high and so I had to search for other options to cool the house.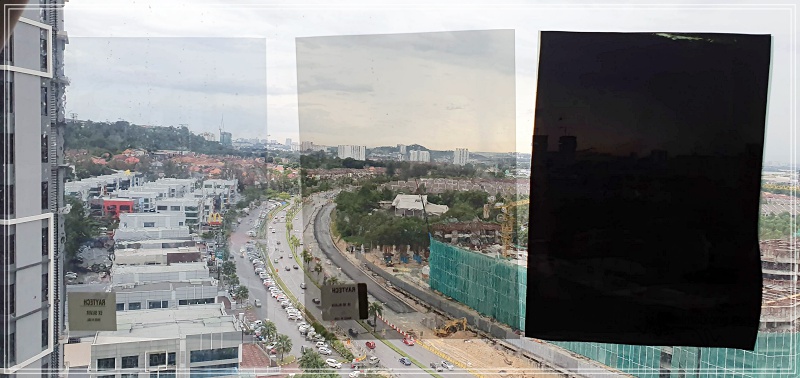 One of the options is to have all my house windows tinted. I researched quite a few brands of window tint brands for house; V-Kool, Raytech,3M, LLumar and finally I got my house window tinted. So far, I'm satisfied with the results and it was indeed a good choice to do the house window tint.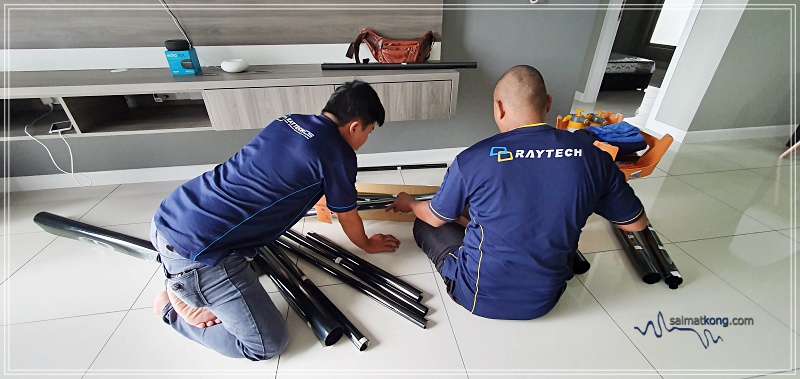 House window tint is pretty similar to car window tint with the purpose of keeping your house / car cool and comfortable. Therefore it's important to choose the right brand for house window tint with good quality because it'll be a long term investment for your house.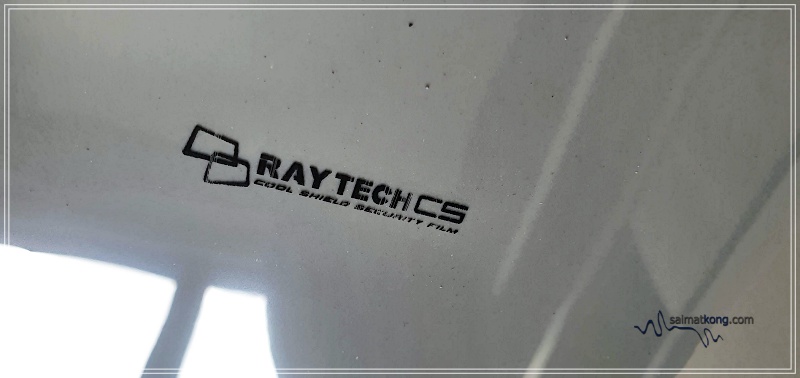 How to choose the right house window tint
While researching and considering window tint for my house, I learned some knowledge on house window tint. I'd like to share it with you and hopefully it'll be useful for you to choose the right window tint for your house.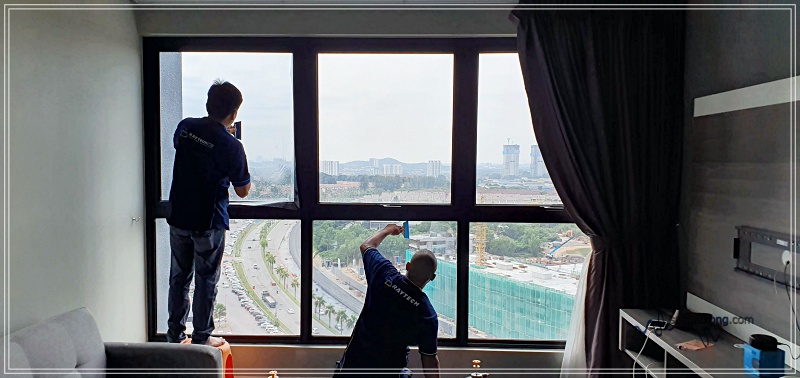 These are some useful guidelines to window tint your house :-
Goals and Purpose
You may want to ask yourself first "Why do you want to window tint your house?"
These are the reasons why I tint my house windows :-
Reduce heat in the house for a cooling and comfortable environment.
Enjoy nice and clear view outside without annoying glare which can cause eye discomfort.
Enjoy natural light without the need to use curtains.
Protect myself and my loved ones from the harmful ultraviolet (UV) rays.
Be in control of the privacy in my house. In short, I want to see out but don't want others to see in.
Empower greenhouse effect by reducing the use of air conditioner and at the same time also reduce my electricity bill.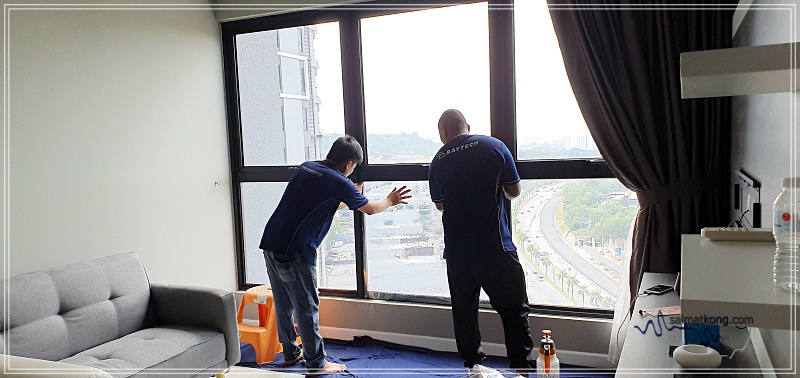 Reputable Brand
Whilst there are so many brands for window tint in Malaysia, which one should you choose? LLumar, Raytech, 3M, V-Kool and Ecotint are some of the popular and well-known window tint brands in Malaysia.
My advice is to choose a brand that list down their manufacturers' information (normally based in U.S.A) in detail. The reason is because only credible manufacturers can produce top quality window film that can last for at least 7 years or longer. Also, bubbling or colour fading problem won't happen if you get your window film from a reputable brand.
Home Window Tint Specs
There are many types of window tint films with different features and performance. It's best to choose the window film that suit your needs.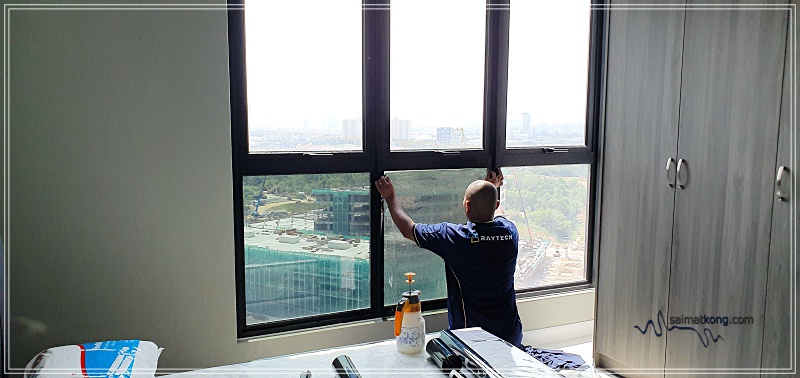 These are some of the factors to consider when choosing the right window tint for your house :-
TSER (Total Solar Energy Rejected) – This is a metric that describes the total amount of solar energy (UV + visible + IR) that is rejected.
Ultraviolet (UV) – This is the total amount of ultra-violet that is rejected.
Visible Light Transmission (VLT) – This is the total amount of visible light that is transmitted through the window film/glass.
The lower the number, the less visible light is being transmitted (darker).
Security Film – holds the broken glass in place to minimize injuries from flying glass.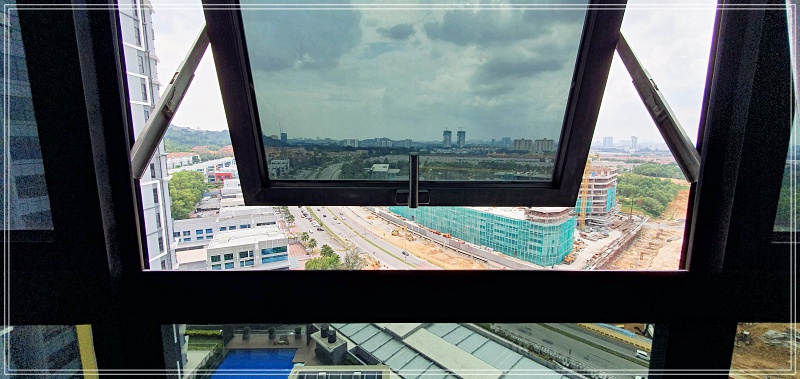 Color of the film
The tint films come in many shades and colours such as black, silver and grey. My advice is to choose a shade and colour that best compliment your house to increase your home's beauty.
Services of Window Film Dealer and Installer
It's important to look for a window film dealer who doesn't focus on selling only but provide good consultation by educating the customers on their products.
I'm grateful that I found a window tint dealer which took time to slowly explain the various solar tint specifications to me and don't hesitate to do a solar meter test to determine the performance of the window film.
Warranty
This is one of the most important thing when getting window tint. Always make sure there's product warranty in case of bubbling and peeling from the glass. Do also check if your warranty claim is nationwide or just by shop only.

House Window Tinting (Watch in HD)
I hope all these tips help you to find the perfect window tint for your house. I must say window tint is a good investment for my house coz now I can stay indoors comfortably while the heat stays outside. Also, I don't need to blast my air conditioner or on it for long hours which save quite a bit on my electricity bill.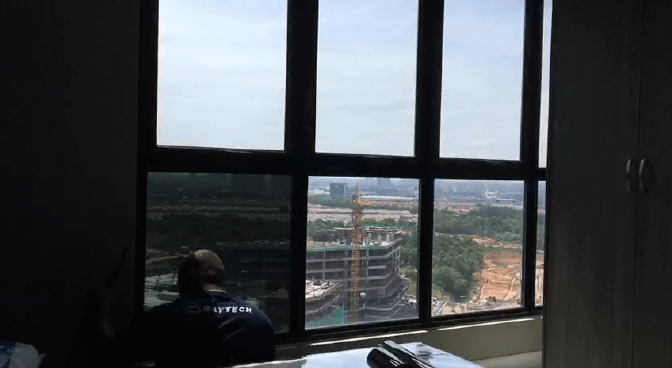 If you're looking to window tint your house and need recommendations, do PM me coz I can give you contacts of reliable window tint dealers with discounts for my readers.
Please fill in the form below and the window tint dealer will contact you directly.
Comments
comments