Recent Posts From
All Categories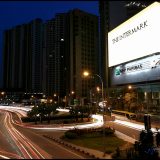 I have both an iPhone and an Android phone. Recently, I had the opportunity...
Popular Posts
This Week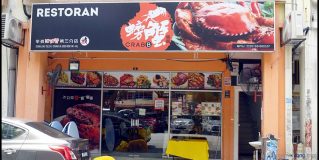 If you love crabs, you should have heard of the well-known Fei Fei Crab Seafood Restaurant (肥肥蟹海鲜饭店) in Kepong KL. Their second outlet Crab Generation (蟹的传人) in Cheras famous with crab lovers too. Recently I visited their 3rd outlet Crab B Restaurant (螃蟹哥哥海鮮飯店) in Puchong for a crabby feast. We were there during lunch time on a weekend with a group of blogger friends 🙂 The restaurant is packed with patrons so it's best to arrive early to get a table. The main highlight is of course CRAB (蟹)! There are many interesting flavors that you can choose from Peanut Butter Crab, Marmite Crab, White Pepper Cream Sauce Crab, Salted Egg Yolk Crab, Cheese Crab, Honey Lemon Crab, Spicy & Sour Crab, Kam Heong Crab and many more. Basically, the crabs are available in 2 sizes; XL and XXXL. The XL size crabs are priced at RM98 for 2pc while the XXXL size crabs are RM153 for 2pc. Milky Salted Egg aka Ham Sap Hai (咸湿蟹) I've always been a huge fan of dishes cook with salted egg and these huge juicy crabs coated with creamy and milky salted egg sauce is absolutely divine. It's best to order fried...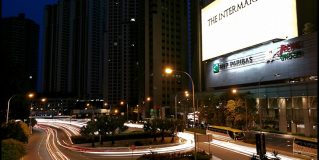 I have both an iPhone and an Android phone. Recently, I had the opportunity to review the Huawei P9 smartphone and here's my thoughts and review after using this smartphone for a week. The first thing you notice when looking at the Huawei P9 is that it's an exceptionally stylish smartphone. Measuring just 6.95mm in thickness, the Huawei P9 has a slim metal body which does not just look appealing but feels good in the hand too. I would say Huawei P9 wins big in terms of both look and feel. As a blogger who loves capturing moments and then share it on social media sites like Instagram and Facebook, it's always good to have a smartphone with great camera features. Comes built with a dual-camera system, the camera is one of the key area of P9. If you haven't know, the camera on the Huawei P9 is co-engineered by Huawei and well-known German camera manufacturer Leica. The P9 has two lenses which take photos together, one color and one monochrome (black and white) photo. The images from each sensor are then combined to create a single high-quality image. Both the lenses have 12-megapixel sensors with 27 mm equivalent...
Recent Reviews From
All Categories
Entertainment
Food & Beverage
News
Technology
Travel