Recent Posts From
All Categories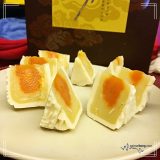 I'm sure you have heard of The Oriental Group of Restaurants. They are...
Popular Posts
This Week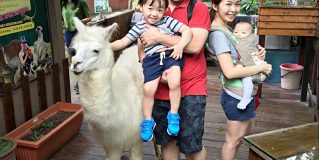 When you have kids, it's important to spend quality time with them to strengthen your relationship and also to create memories. We always look forward to weekend coz weekend is our family day. Some of the fun activities that I've done with my family: movie night, visit to aquaria, burn calories at play gym and recently, we had so much fun with the animals at the KL Tower Mini Zoo. And since Aiden loves animals, out next family trip will be to Farm In The City 🙂 Lovely pair of parrots at the main entrance. It was Aiden's first visit to zoo and he was real excited. To be honest, I haven't been to a zoo in donkeys years so it was quite an interesting experience for me:) If you've not been to KL Tower Mini Zoo, it's basically divided into 6 sections, Mini Jungle, Jelutong Tree, Fallabella Stable, Bridge Broadway, Bird Aviary and Pet Village. The lovely pair of parrot We started off with Mini Jungle and across Albino Crow, Albino Iguana, Parrot, Marmoset, Wallaby and Sulcata Tortoise. Sulcata Tortoise Aiden had the opportunity to touch and feel the Sulcata Tortoise. He was real excited that he keeps...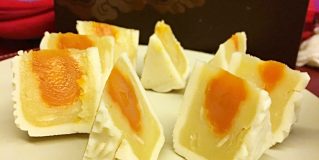 I'm sure you have heard of The Oriental Group of Restaurants. They are famous for their mouthwatering Chinese cuisine. As this is the mooncake season, I'm gonna tell you something special about their mooncake. Usually Chinese restaurants offer both traditional baked and snow skin mooncakes right? But for The Oriental Group of Restaurants, they only offer snow skin mooncakes in 2 flavors; white lotus paste with single yolk and durian mooncake. This year I had the privilege to sample their delicious snow skin mooncake. It's my second time trying their mooncakes and I still they are really good. Their mooncakes are only available for purchase at their outlets and though you hardly see any advertisements on their mooncakes, their mooncakes sell very fast. Just like last year, their mooncakes are packed in a simple paper box, no fancy mooncake gift box. However, the proverb "Don't judge a book by its cover" applies here as they emphasize on quality as they use only the highest quality and freshest ingredients to make the delicious mooncakes. White Lotus Paste with Single Egg Yolk Mooncake (RM22++ each) is made using premium grade of white lotus hence the texture is real smooth. Also, sunflower...
Recent Reviews From
All Categories
Entertainment
Food & Beverage
News
Technology
Travel