When I was still pregnant with Annabelle, one of the thing that I totally don't look forward to is the confinement period that I have to go through for a month from baby's birth. During the confinement period or 坐月子 in Chinese, both mummy and baby are said to be in confinement because they are quarantined at home. I'm alright with being "confined" at home but what I dislike is observing all the confinement taboos and restrictions :/
I have friends telling me how much they enjoyed their confinement period but for me, the confinement period weren't easy and I definitely don't find it enjoyable…. adding that both my mom and MIL are very strict and make sure that I observed all confinement practices strictly. Basically, there are no ways for me to bend the rules :/
Some of the Chinese confinement restrictions include :-
• No washing hair for whole month. I survived thanks to dry shampoo.
• No 'cold' foods like fruits and vegetables. For my first child in 2014, most of my meals are either Chicken with Ginger, Ginger Wine and Sesame Oil, Vinegar Pork Trotter and Pig Stomach Soup. However, this round, I had a reasonable selection of vegetables like Kailan, Choy Sum and French Beans.
• Do not drink cold water. I'm ok with this as I don't like drinking cold water anyway 🙂
• No air-conditioned or fan. I don't think I can sleep without air-con hence I made sure I always have my socks on.
• Do not go outside. I had to bring my baby for check-up and what I did was, covering myself from head to toe or else my mom wouldn't let me step out of the house.
Aside from the confinement restrictions, there are also good sides of my one month-long confinement period. Looking at the brighter side, no washing my hands with cold water means I don't have to any washing during my confinement period…and believe it or not, my hands are not so dry and feels much smoother 🙂
Besides that, I ate a variety of delicious confinement dishes prepared by my awesome mom and MIL. Most (actually all) of the dishes have lots of ginger in it coz ginger can expel the "wind" in our body. I have always loved ginger and so I really enjoyed all my confinement meals 🙂
Below are some of my yummy and delicious confinement meals :-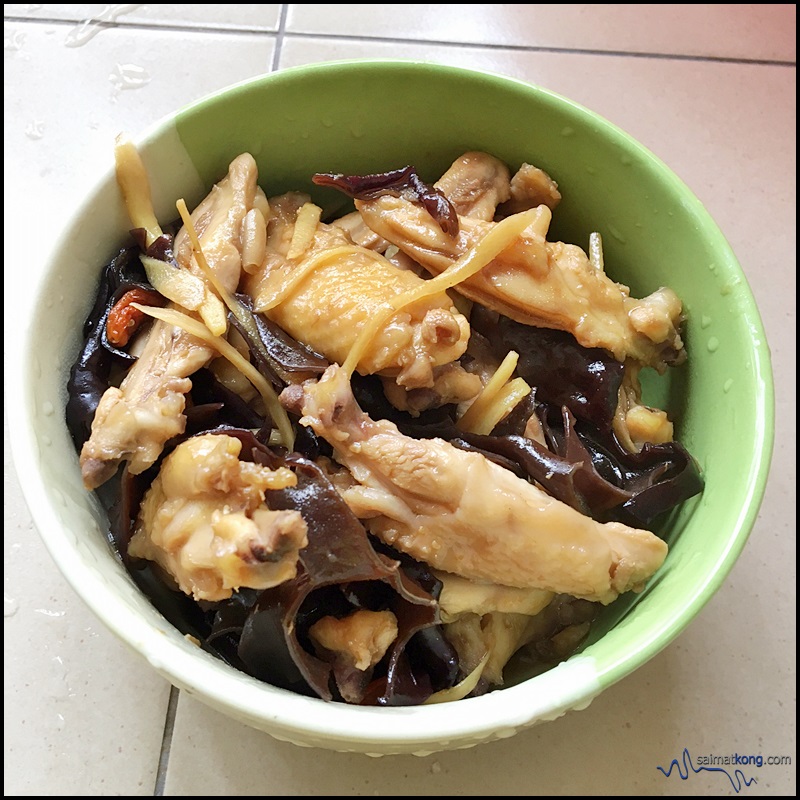 Ginger Wine Chicken with Wood Ear Fungus and Wolfberry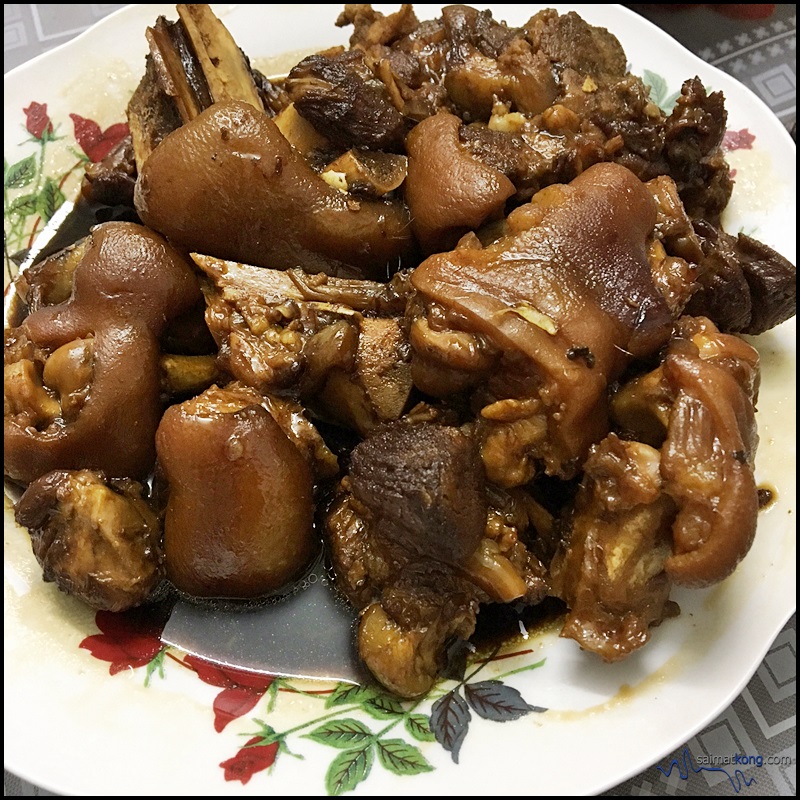 I super love Vinegar Pork Trotter coz it's very appetizing and it's also my milk booster 🙂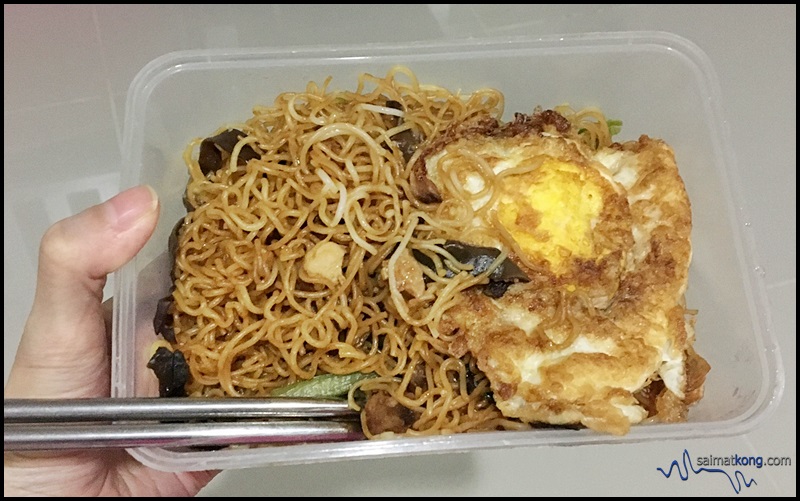 Fried Vermicelli w Wood Ear Fungus and Choy Sun topped with Fried Kampong Egg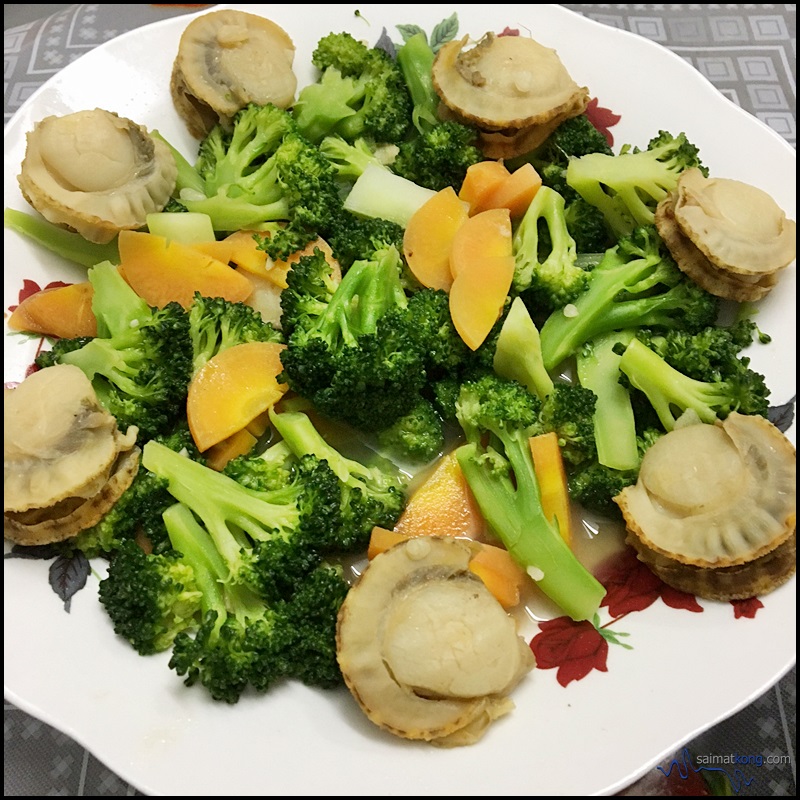 Broccoli with Ginger, Carrot and Scallops.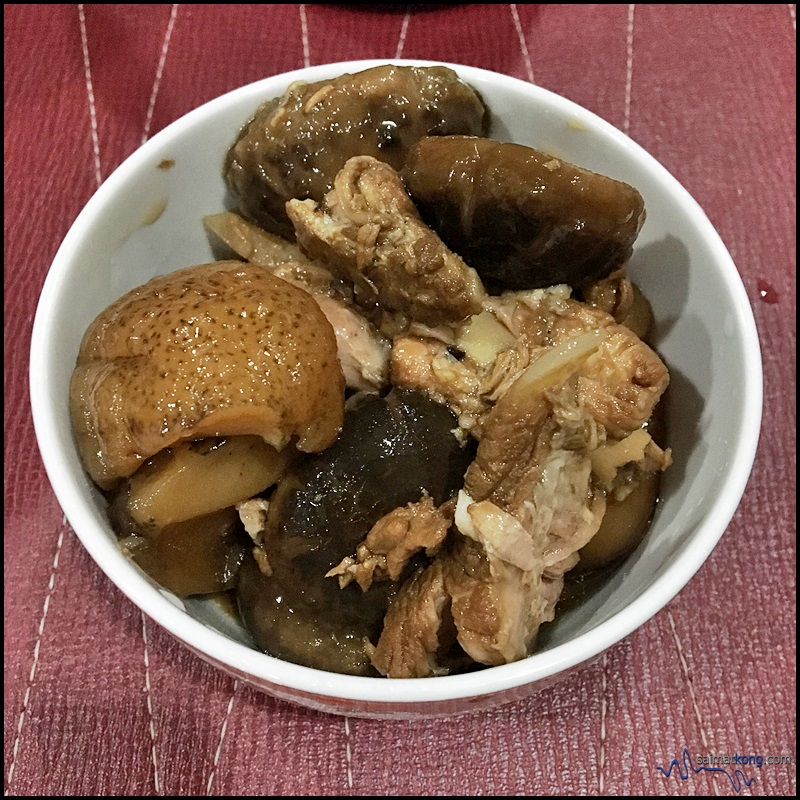 Braised Sea Cucumber w Pork Ribs and Mushrooms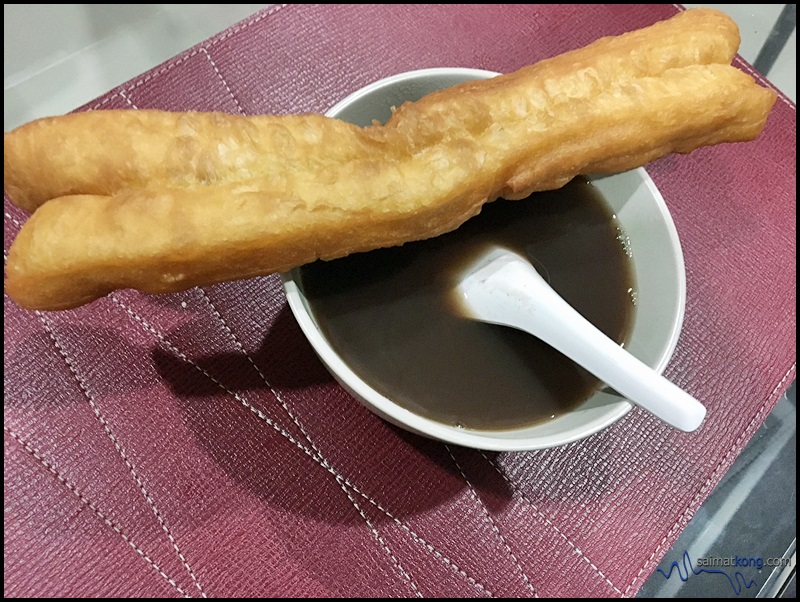 Red Bean tong sui & yao char kway for supper! I've been consistently having supper during my confinement period and this is probably the reason why I can't lose my baby weight.
Overall, these one-month confinement period is like a long break from my duty as a SAHM (stay-at-home mom) to rest. In short, Chinese confinement is all about eating and resting which explains why you tend to gain weight after confinement period. But worry not, coz you will lose the weight easily through breastfeeding and taking care of your baby 🙂 I guess I quite enjoy the resting, eating and bonding with my baby but totally dislike the "no washing hair, no showering everyday and sweating like mad" for this confinement period.
What about you? How's your confinement period? Do you follow the confinement strictly?
—
You can subscribe to
my blog, follow me on Facebook, follow Instagram, follow Twitter and Youtube for more updates!
—
Comments
comments