Time flies. It feels like just yesterday we brought Aiden back from the hospital but now he's 3 months old. I've been wanting to write his birth story but haven't had the time to do so as I've been caught up with work and adjusting to my new role as a father. Now, I finally have the time to I'm writing this now, he's smiling and cooing in his crib.
It started on Monday, 27 October 2014 when The Wifey woke me up at 6am telling me she had a "bloody show". I was half-awake and thought I was still dreaming till The Wifey screamed "Stop dreaming, the baby is coming!". I jumped up and said "Let's get ready and go!". We both hurriedly wash up and head to Sunway Medical Centre with the hospital bag.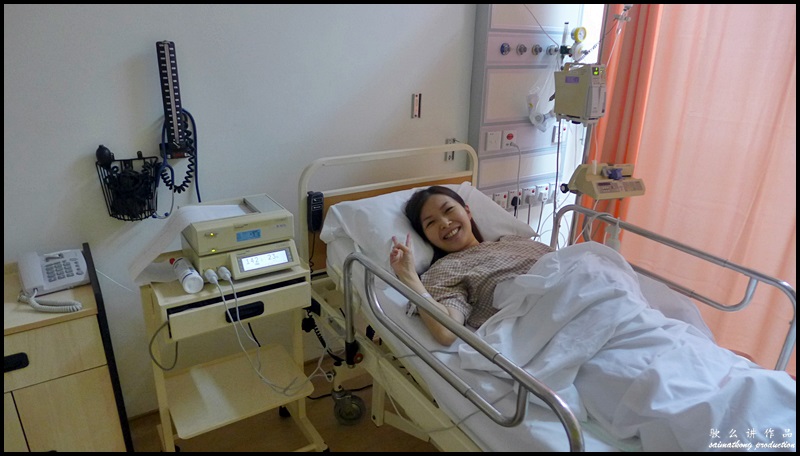 We got to the hospital at 6.35am and The Wifey was ushered into the delivery room. She changed into a hospital gown and after a check up done by a delivery nurse, we were told that she was already 4cm dilated at the time. The Wifey was also put on the CTG machine to monitor Aiden's heart rate.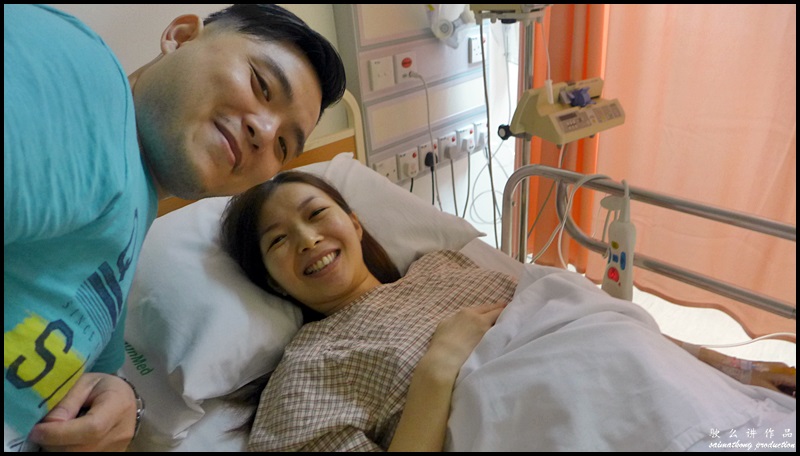 Selfie of us before Aiden was born.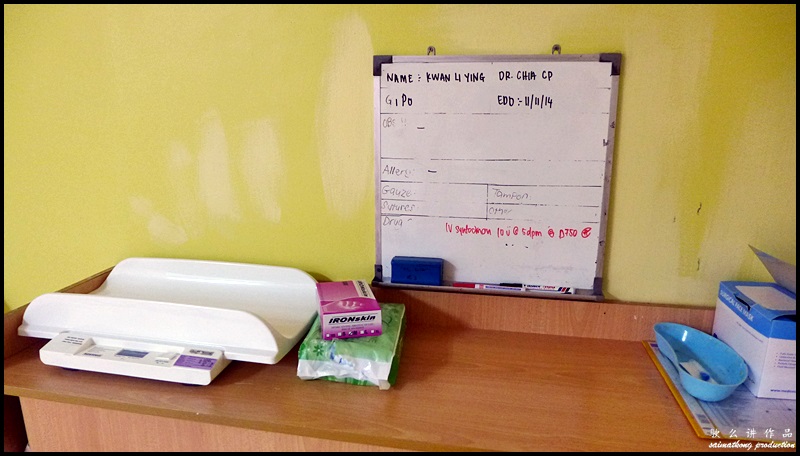 Dr Chia Chee Peng came in at 9.30am to check on The Wifey. He informed us that Wifey was having quite regular and consistent tightening but since she could hardly feel any pain, he will put her on IV drip to speed up labor, which means the baby will be out pretty soon.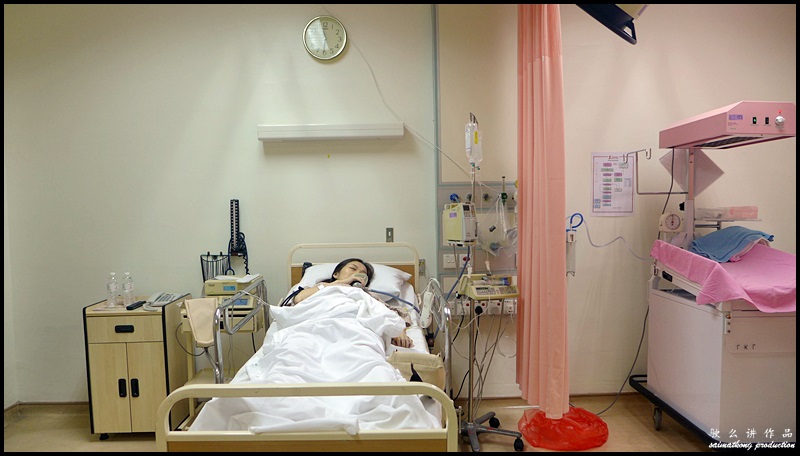 The Wifey said that the contractions got stronger and more intense but the pain was still bearable. Dr Chia asked Wifey to use the laughing gas if the contractions get too painful. After two hours, The Wifey started screaming in pain and held on tightly to the laughing gas. Seeing her in so much pain, I tried distracting her by offering her my hand to squeeze, massaged her back a little and tell her some not-so-funny jokes but unfortunately it doesn't help much and she asked for epidural :/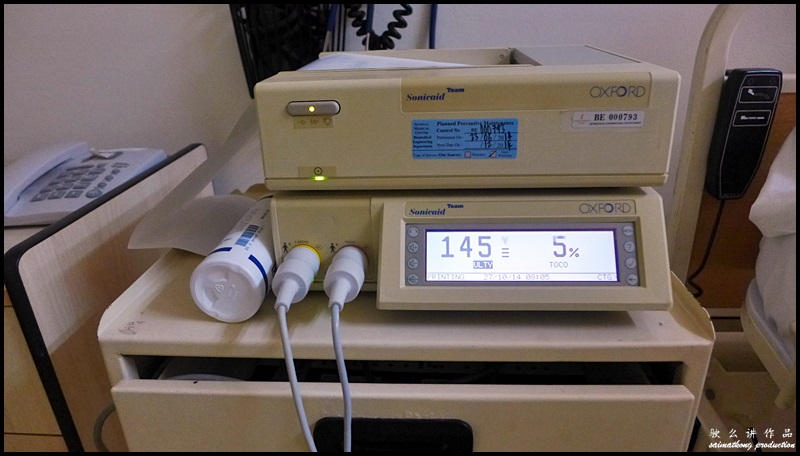 The anesthetist came in shortly to administer the epidural and after that, the nurses continued to monitor her progress and contractions. The Wifey managed to chat with me and relax a bit after the epidural took effect. Dr Chia came in again to check on Wifey and told us that Wifey was fully dilated and ready for labor. One of the nurses asked her to push hard and guided her the correct breathing and pushing techniques.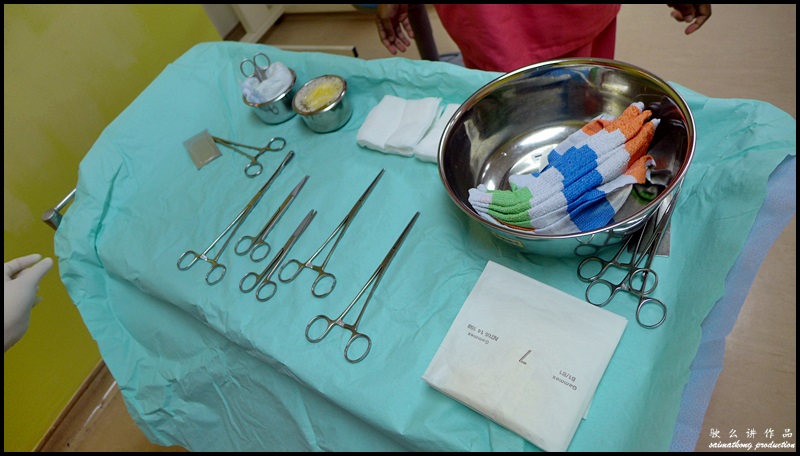 After several pushes, the baby's out with Dr Chia saying "He's beautiful!". I looked at The Wifey and told her "You did it! You're my champion." The five hours spent in the labor suite has been a very emotional but amazing experience.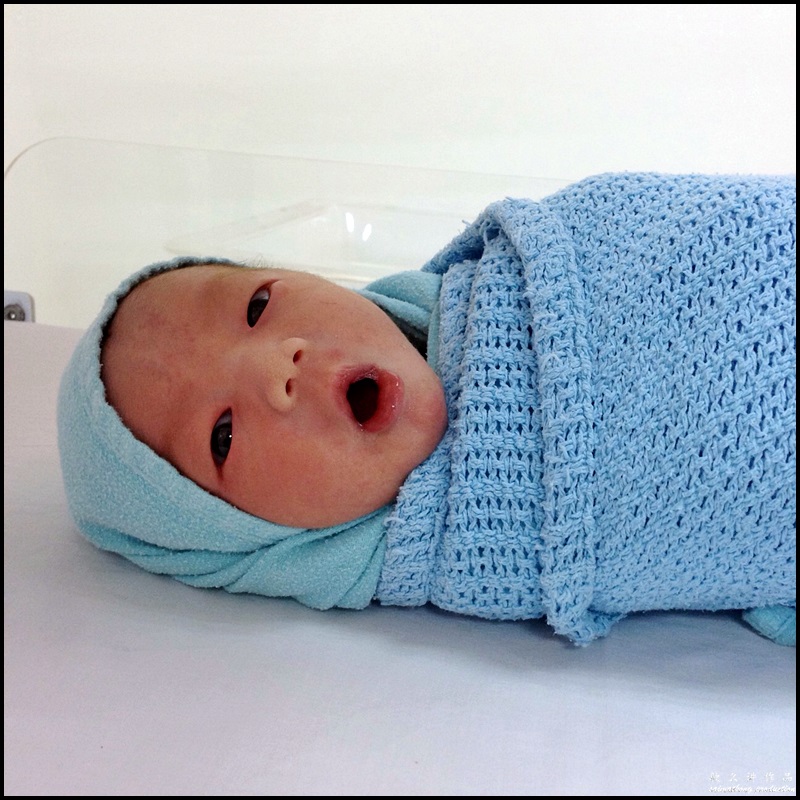 And this is our baby boy, Aiden. He's the most beautiful thing I've ever seen in my life.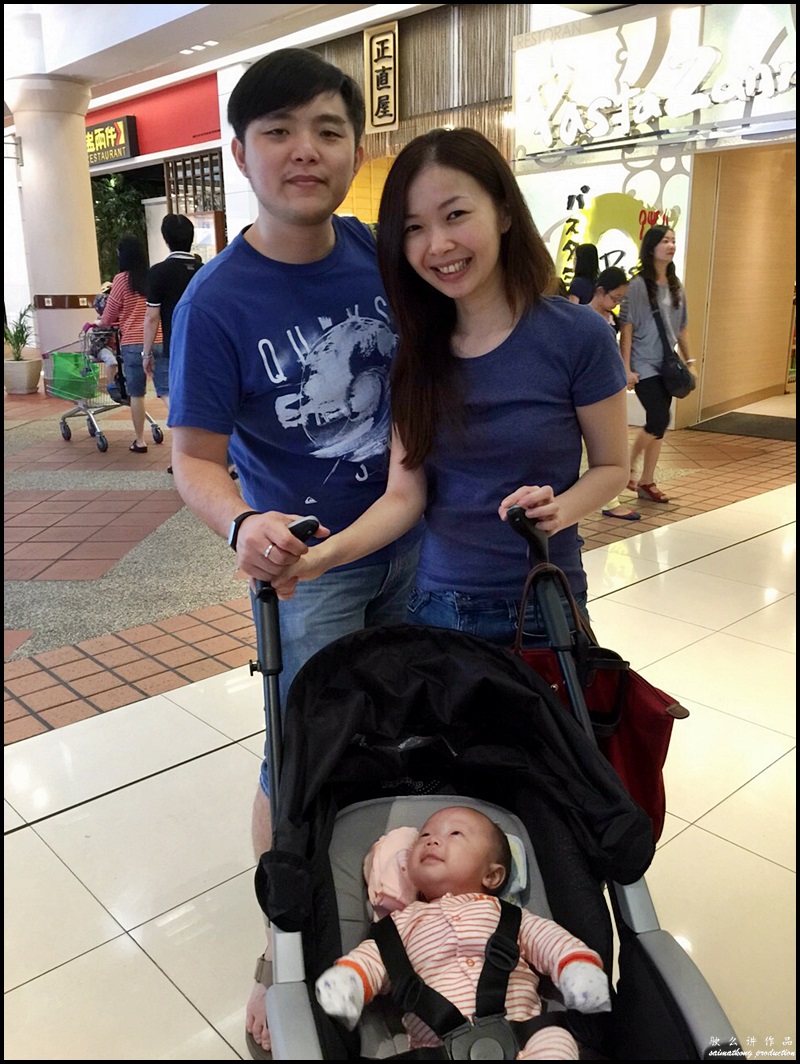 Now, our very first family portrait 🙂
Comments
comments