Aiden celebrated his very first birthday last Sunday. I can't believe how fast time went by. Besides celebrating Aiden's birthday, we are also celebrating our first year of parenthood! Being a parent is real tough job. But it's also a wonderful and rewarding experience. If you can survive parenthood, everything else pales in comparison. So I was telling The Wifey that since we made it through the first year of parenthood, we can now start planning for the second one. Haha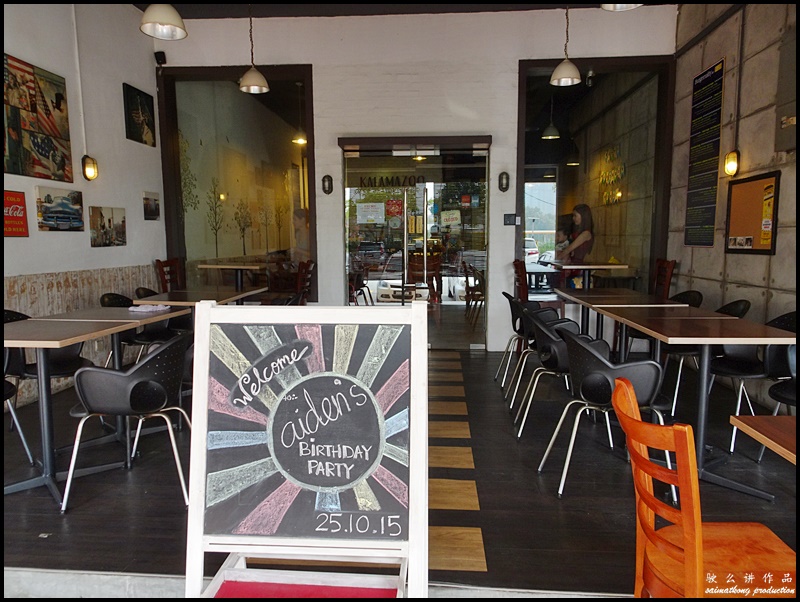 Couldn't ask for a more perfect day to celebrate Aiden's first birthday with dearest family and friends. Thanks to everyone who made it to the party. And thanks for all the angpow and fabulous presents.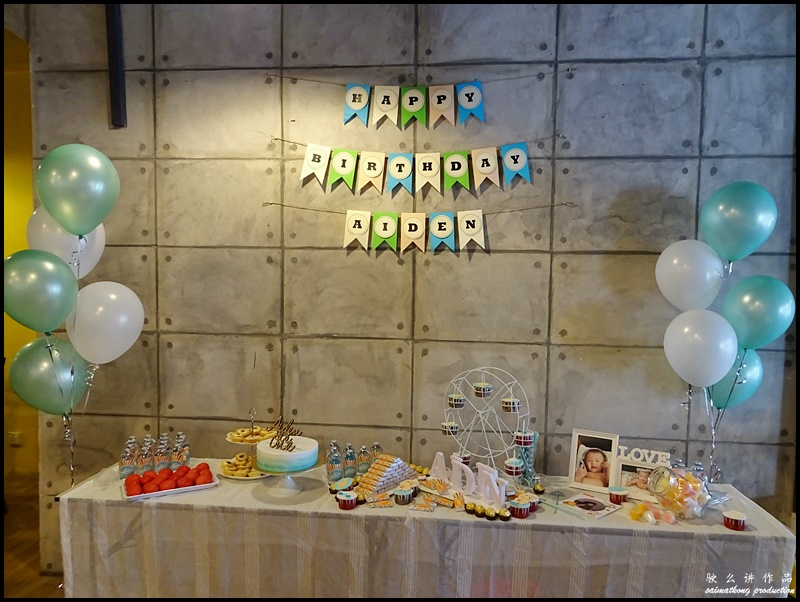 The lovely birthday dessert table.
Special thanks to Jit Wei and Kevin Heng for helping out with the setting 🙂 There's no specific theme for his birthday because we thought he's too young to have any preference now. The theme colors – orange, light blue, deep pink and green has a retro/ vintage appeal. Thanks Jit for helping with the design, we love it!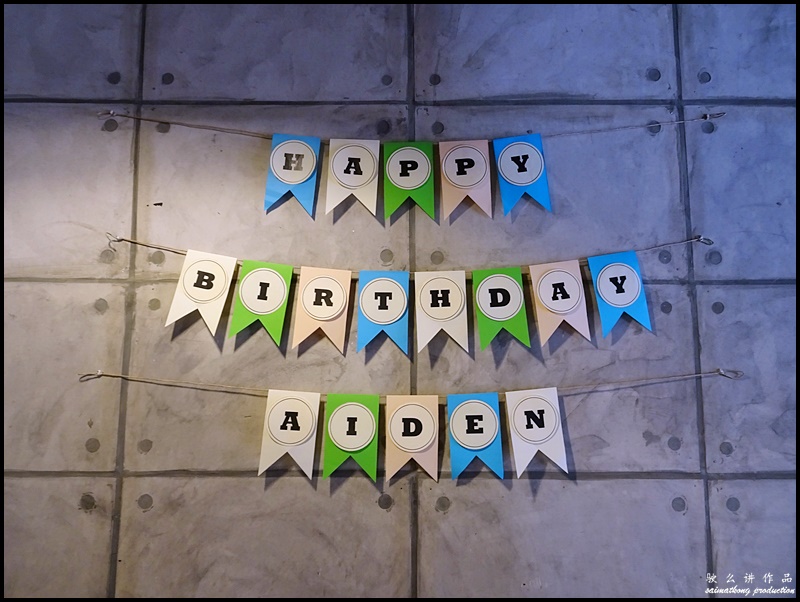 The birthday banner are done by Kalamazoo while The Wifey prepared all the dessert, snacks, candy and goodie bags =)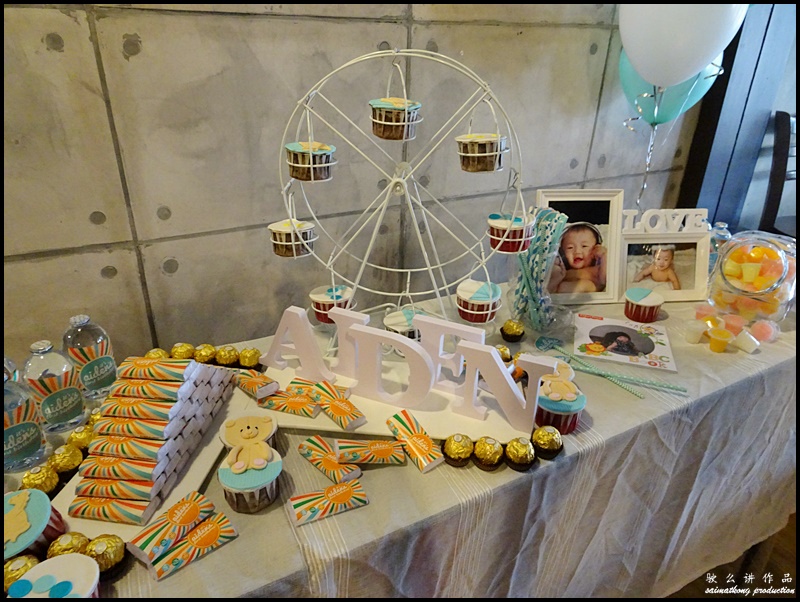 Another shot of the dessert table. I got the water bottles wrapped in customized wrappers and I also did the same with the Kit Kat two finger bars.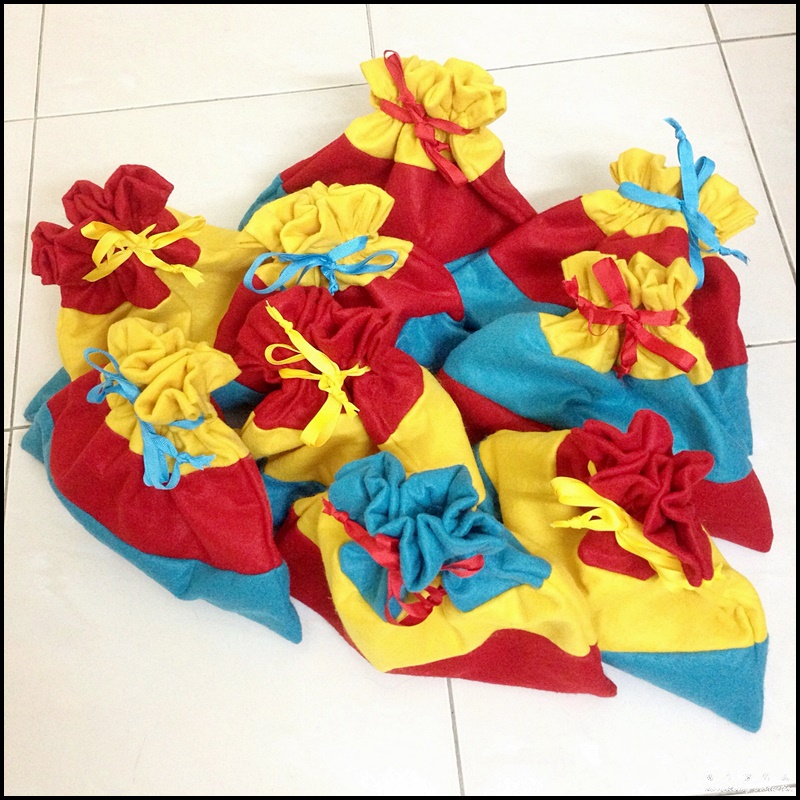 Trio color goodie bags. If you wanna know what's inside, there's a mini Oreo vanilla cream Choco cookies, a Cadbury zip chocolate, Tiger peanut butter & chocolate cream biscuit and a mini note pad.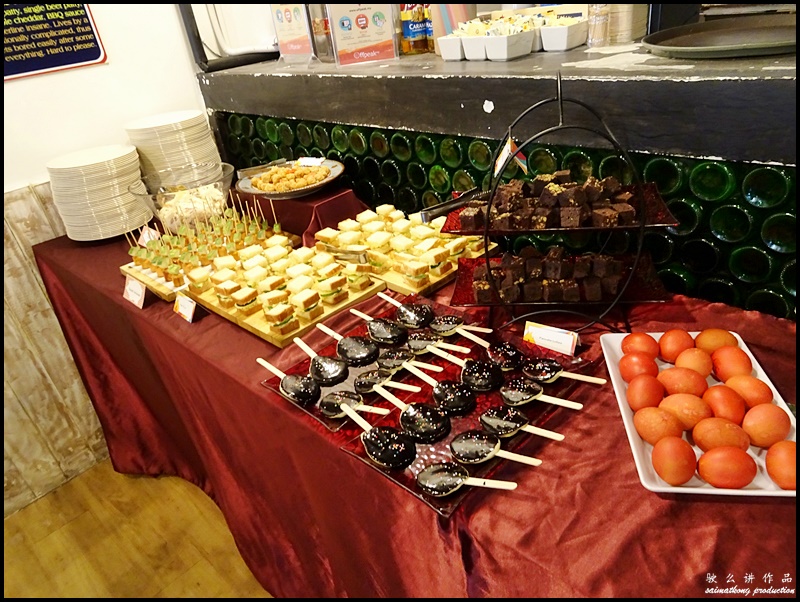 The food menu includes glazed sausage skewers, fried chicken pops, pork meatballs in gravy, egg mayonnaise sandwich, grilled pork loin slices, Aglio olio, coleslaw, Rosemary baked potatoes, pancake lollies and walnut brownie squares.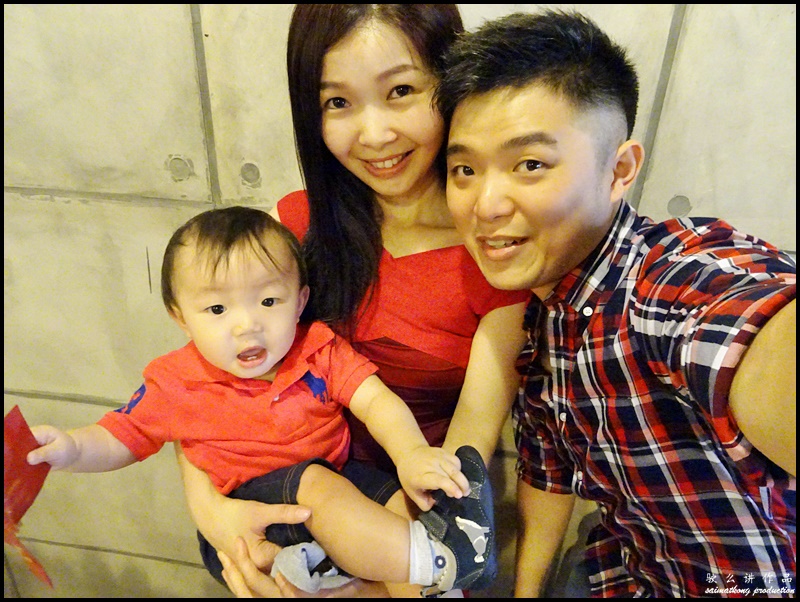 My blessed family. Aiden's birthday outfit? He was supposed to wear J&J but then we got the wrong size and it was too loose for him so end up he wore Ralph Lauren polo T-shirt and uniqlo pants. His cap and socks are from Mothercare while his shoes are Clarks 🙂
And then it's the cake cutting time. The cake was a mango rose cake with ombre shading with customised cake topper. We didn't want a fondant cake coz I guess everyone will be scraping off the super sweet fondant layer.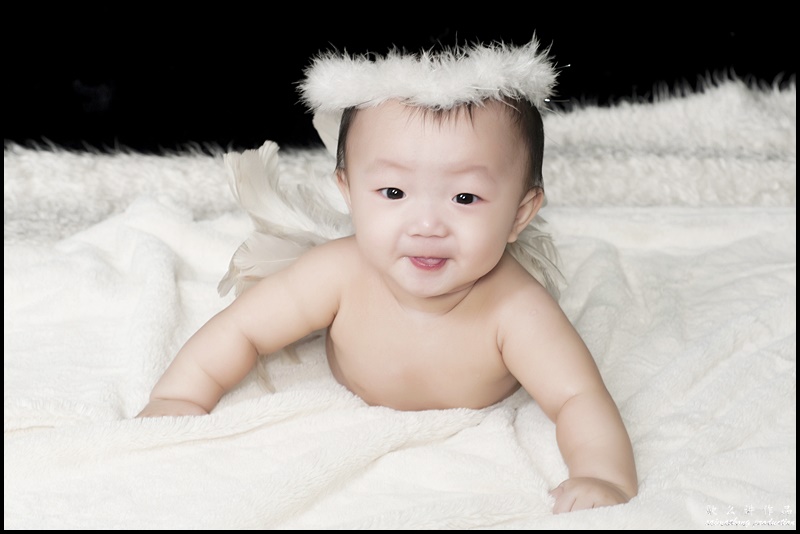 Happy first birthday my precious Aiden! You've brought so much love and joy into our lives and you make us smile everyday. Thank you for being our baby boy. Thank you for making this past year beyond amazing. We are truly blessed and honored to be your parents. We wish that you will always be healthy, happy and you'll grow up to be a respectful and good man. We love you always and forever <3 Love always, Mommy and Daddy.
More detailed photos will be uploaded in "Aiden's 1st Birthday Party" album soon 🙂
Comments
comments