Kalamazoo Restaurant & Cafe @ Aman Suria, PJ
Kalamazoo Restaurant & Cafe is located a shop away from Betty's Midwest Kitchen and along the same row as My Elephant at Aman Suria, PJ. This cafe is easily located as it's facing the New Klang Valley Expressway (NKVE).
This Restaurant & Cafe was named after the city of Kalamazoo which is located in the southwest region of the U.S. state of Michigan. Kalamazoo is located geographically in Western and Southern Michigan. The owners of Kalamazoo resided in the States for tertiary studies and work, spending a majority of that time in Kalamazoo as students in Western Michigan University (WMU). After their return to Malaysia, KALAMAZOO Restaurant & Cafe was born out of a passion and love for the city it is named after.
Kalamazoo Cafe has a cosy and cheerful interior, and a menu full of New American food ranging from burgers, sandwiches, pork ribs and pastas for lunch and dinner. As for beverages, there are milkshakes, tea, coffee, fruit juice and beer. There are also a few selection of desserts such as mille crepes, brownies and ice-cream to satisfy your sweet tooth.
Chamomile Tea (RM3.50)
The wife who is a tea lover, ordered this chamomile tea. It has a mild and subtle sweet taste.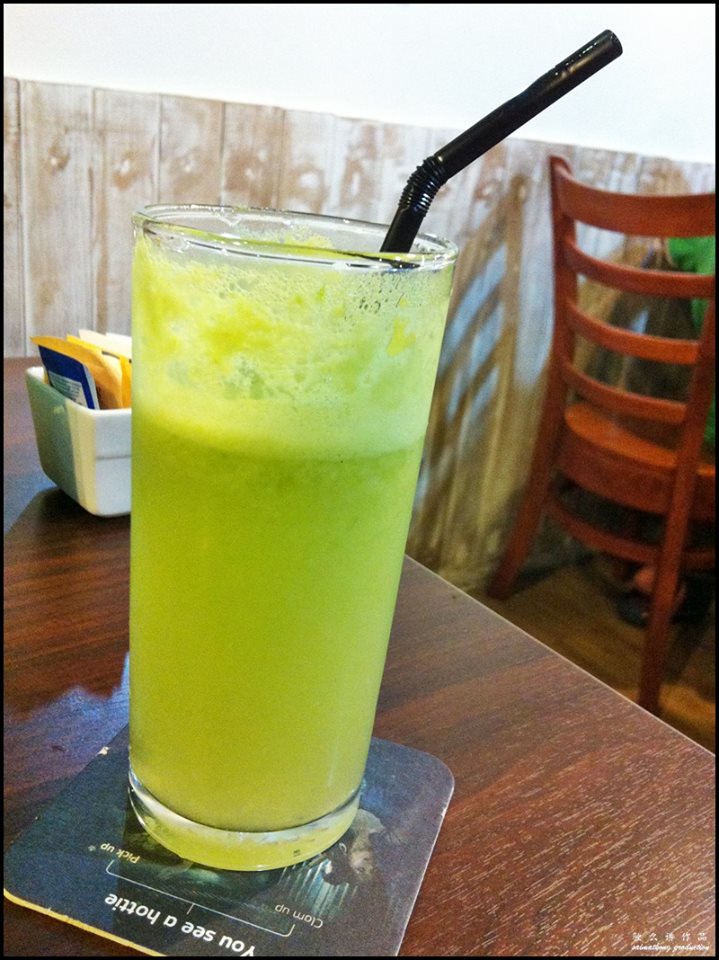 Apple & Lemon Juice (RM8.90)
This apple & lemon juice is both sweet and tangy. Very refreshing!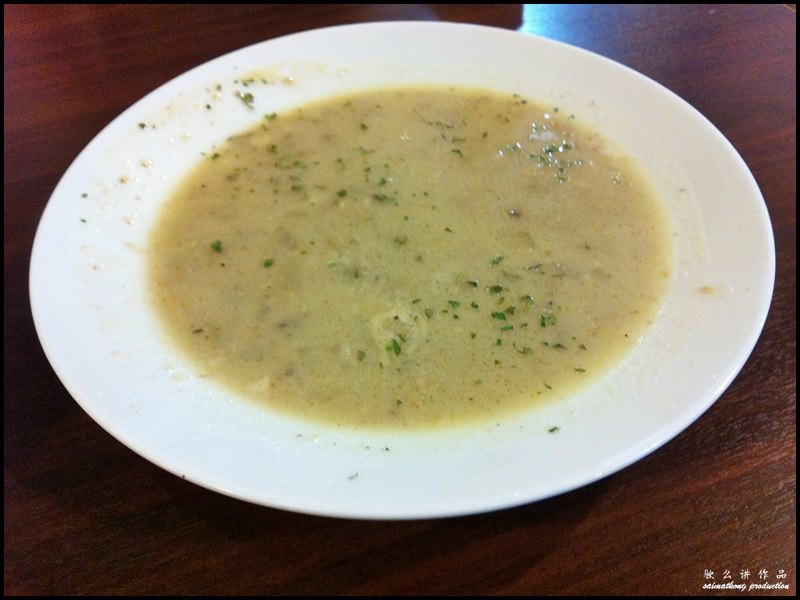 Mushroom Soup (RM6.90)
We started off with this delicious mushroom soup. This mushroom soup is creamy and has big chunks of mushroom in it.
"KZOO" Ultimatum (RM27.90)
This huge "KZOO" Ultimatum burger consists of 4 thick patties – there's chicken, pork, beef and lamb. The well seasoned patties are cooked just right which ensures a tender texture and juicy bite. A real killer burger!!!
All American BLT (RM10.90)
All American BLT is a classic American sandwich with ingredients like pork bacon, iceberg lettuce and sliced tomatoes. This sandwich is served with french fries but we swap the fries to mashed potato as we already had fries.
Chicken Ham Aglio Olio (RM15.90)
Love this spaghetti which is sauteed with fragrant garlic butter, dried chili flakes, olive oil and slices of chicken ham. It's a bit on the spicy side so those who cant take spicy food can request to fine tune on the amount of chili flakes. Simple but delicious pasta!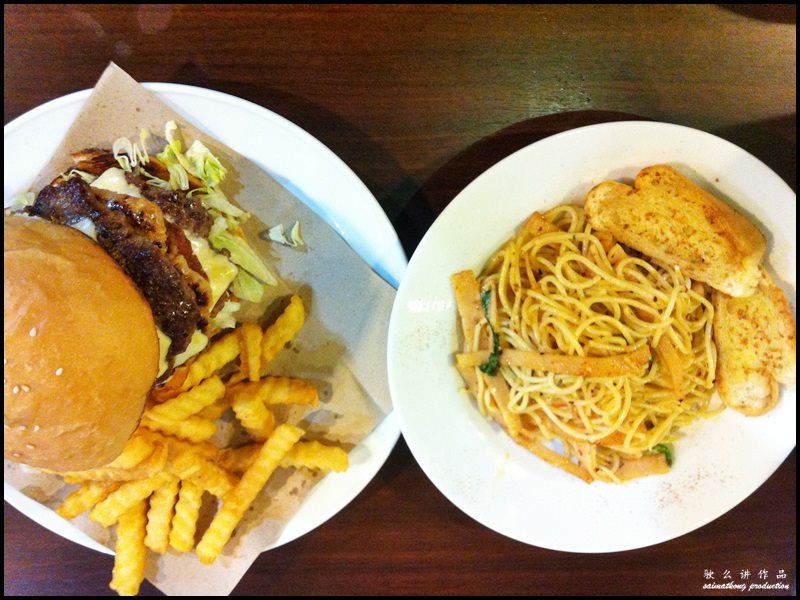 Verdict: Kalamazoo serves quality western food at affordable price. I was told that their signature Alabama BBQ Ribs is a must-try but unfortunately it was sold out when I visited that night.
Address: A-G-36, Jalan PJU 1/43, Aman Suria Damansara, 47301 P.J., Selangor
Tel: 03-7805 1436
Facebook: www.facebook.com/kalamazoo.cafe
Website: www.kalamazoocafe.com.my
—
Follow me on Facebook, Twitter, Instagram for more live updates!
Facebook : https://www.facebook.com/smartkong
Twitter : https://twitter.com/saimatkong
Instagram : http://instagram.com/saimatkong

Comments
comments