One of the festivals that I look forward to (I actually love any festivals coz it meant HOLIDAYS!!!) is the Chinese New Year or better known as the Lunar New Year. As you know, 2017 is the Year of Rooster; Fire Rooster to be precise.
When I was a kid, I love Chinese New Year because it means no school with lots of yummy food to eat and you get to receive ang pow whenever you wish 'Gong Xi Fa Cai', watch lion dance and not forgetting …. it's the time to play with firecrackers; specifically the Pop Pop crackers!
Now that I'm an adult, I also look forward to Chinese New Year for family reunion, relatives & friends gathering, giving ang pow to the kids and it's the time where you get take a break from work to rest and unwind.
Here's a recap of my Chinese New Year in 2017 & why I love and look forward to celebrating Chinese New Year :-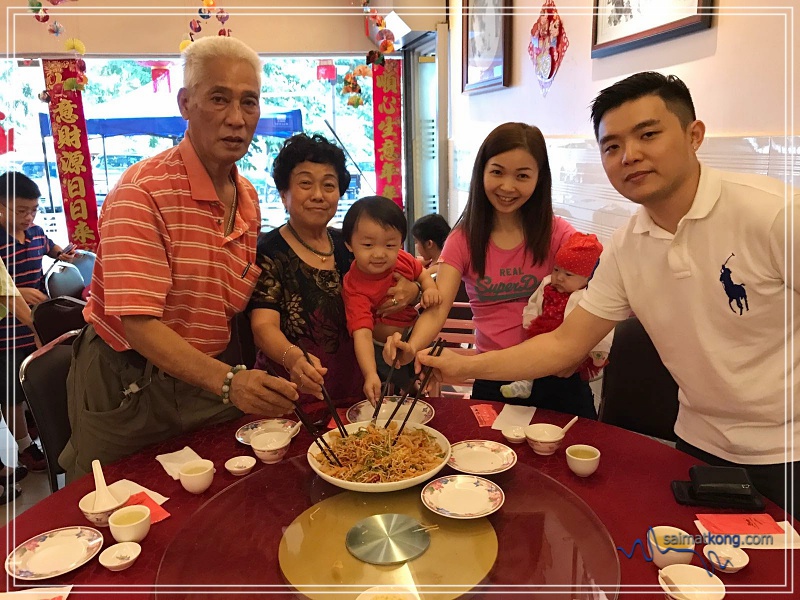 A family photo of us at Swee Inn Restaurant in Damansara Kim. Reunion dinner or 年夜飯 is an important meal for the Chinese for it's symbolizes a good start to the new year and it's also the time for family bonding.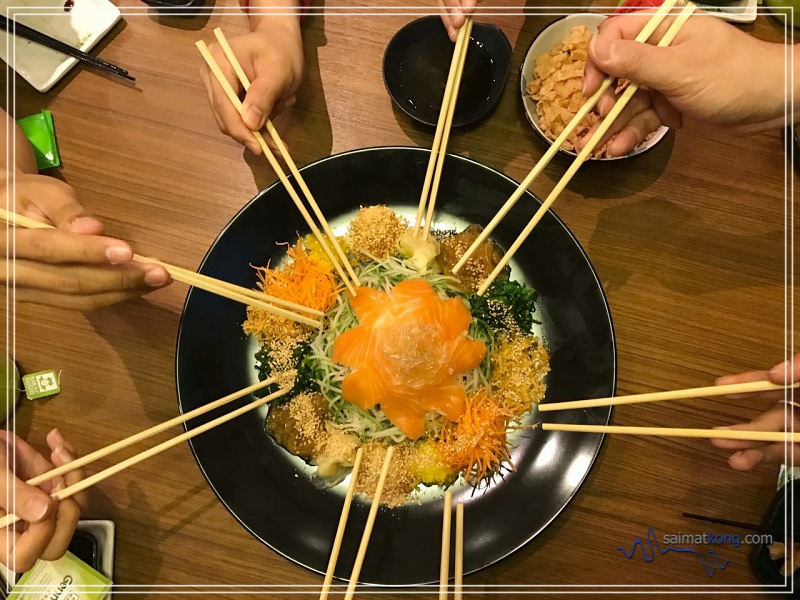 The festive menu always begin with Yee Sang or also known as 'Prosperity Salad' where everyone at the table would jointly toss the yee sang whilst saying auspicious wishes for good prosperity during the coming year.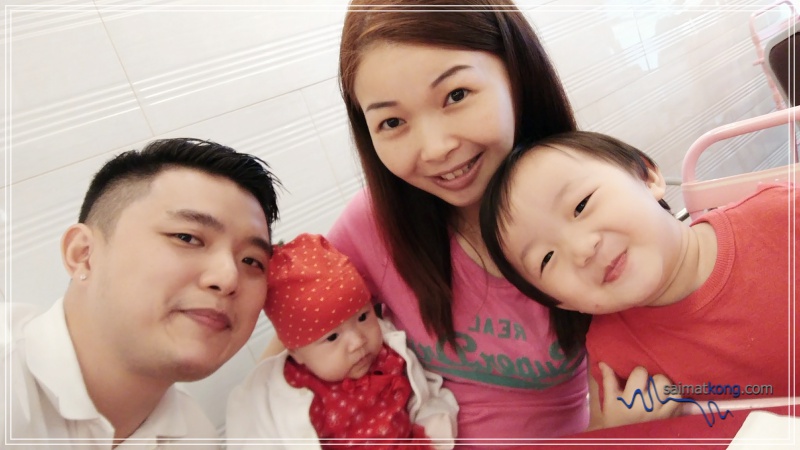 Wefie while waiting for food. It's Annabelle's first Chinese New Year this year that makes the whole experience even more special 🙂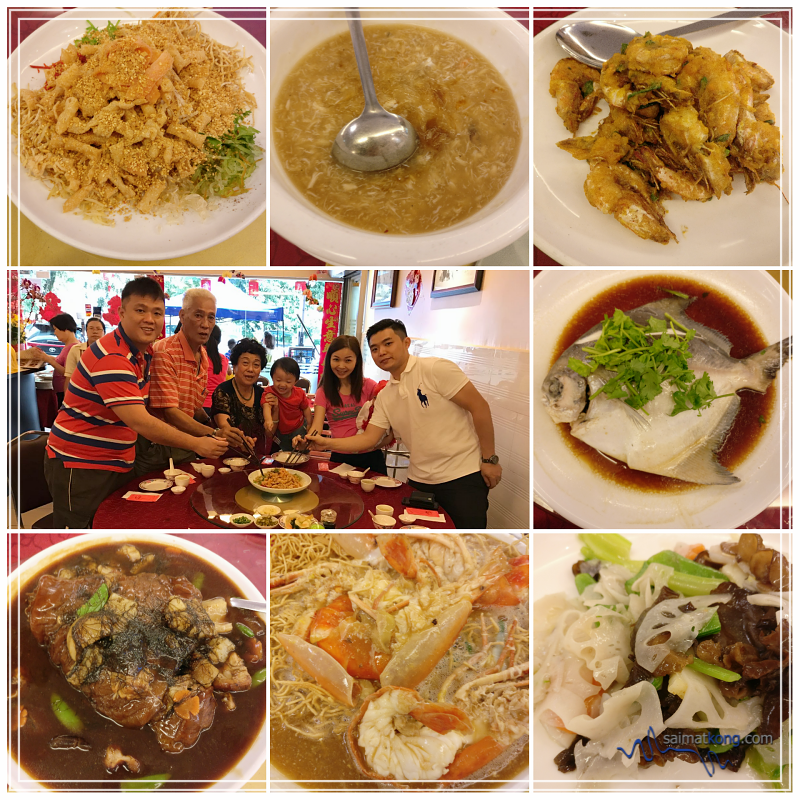 How can one not get fat during CNY? Here's some of the yummy festive feast I had…there's chicken, fish, prawns, abalone, fish maw and nian gao (sticky rice cake).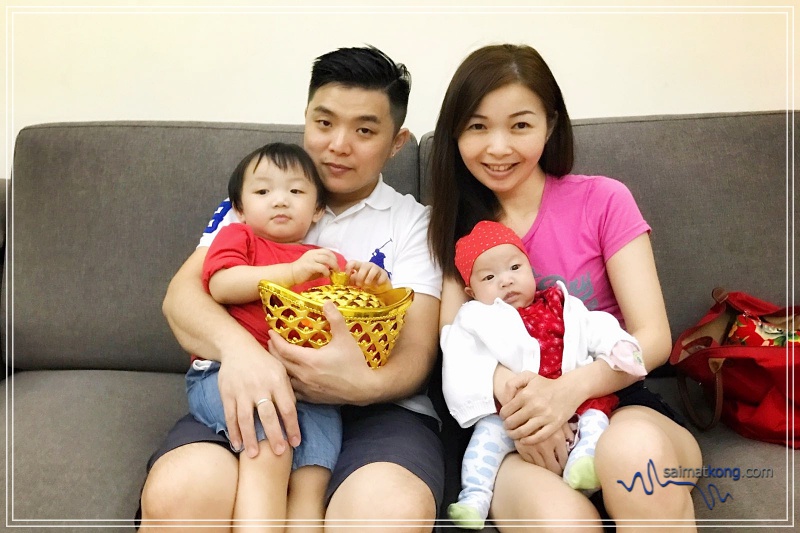 Our casual-style CNY family pic.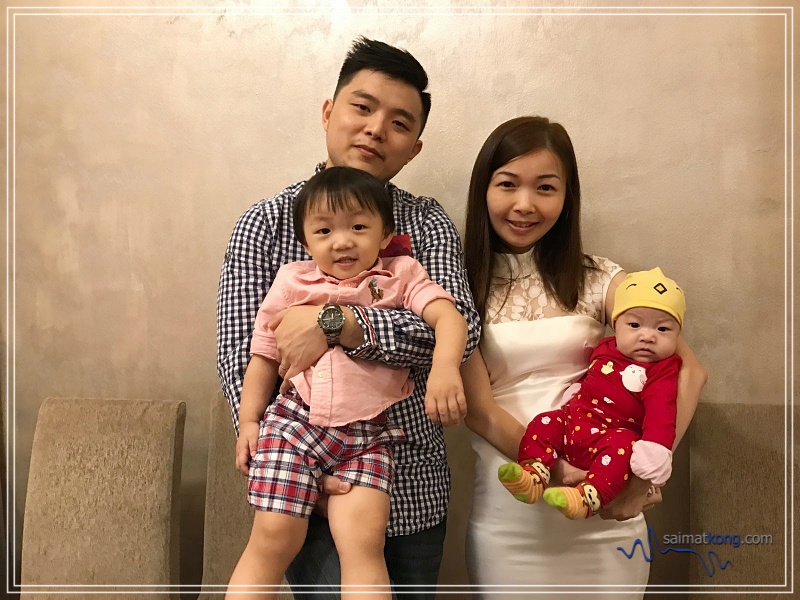 One of the reasons why I love CNY is coz it's such a good opportunity to take lots and lots of photos. Afterall, CNY is when we are all dressed up nicely in RED – Ong colour and so it would be a waste not to take photo kan?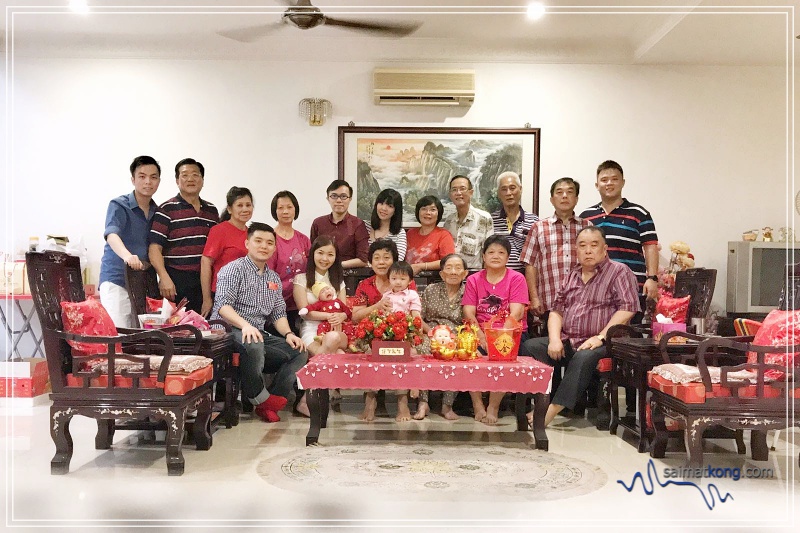 CNY is about family reunions and it's probably the only time in the year when you meet up with your aunts, uncles, cousins, nieces and nephews. And when we meet, we laugh, we talk and we take photo of coz!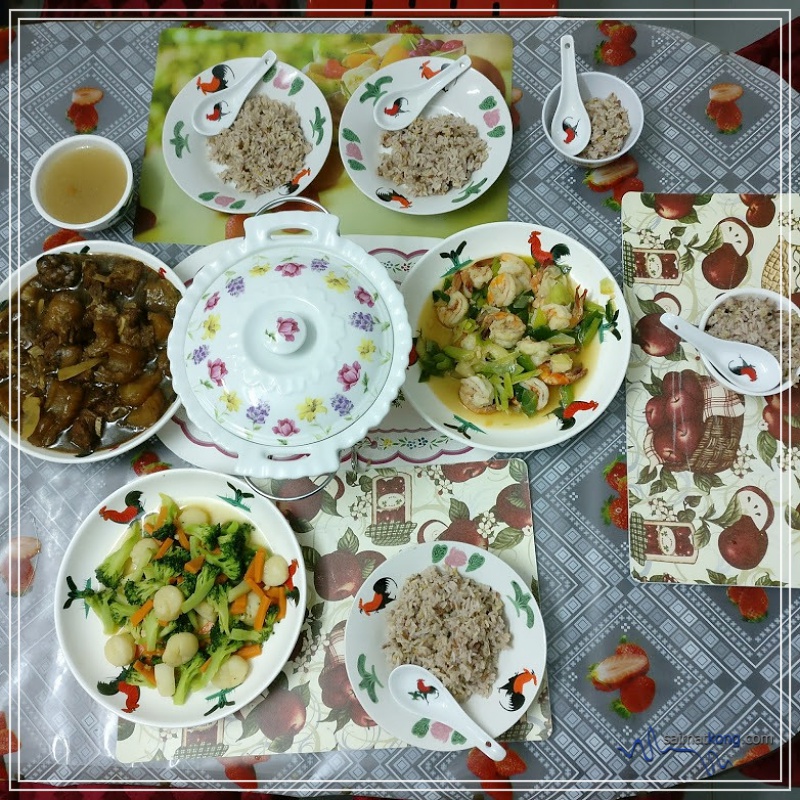 The perfect scenario during Chinese New Year is having all your family members sit around the table and enjoy a warm home cooked meal. Pure bliss!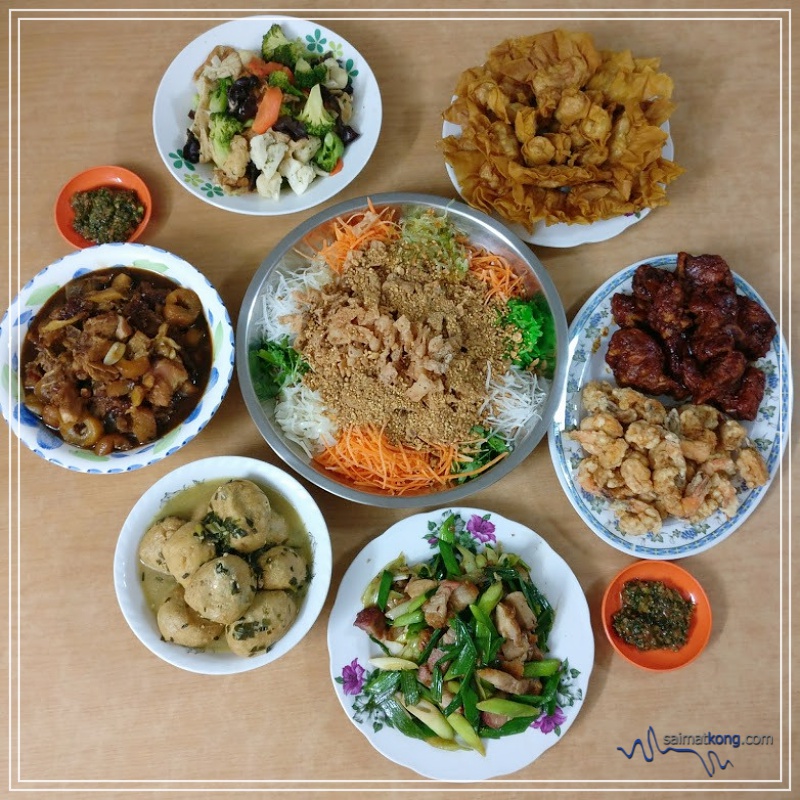 While eating fancy set menu during Chinese New Year is a luxury, nothing beats home cooked meals. I'm so blessed as both my mom and mom-in-law are great cook.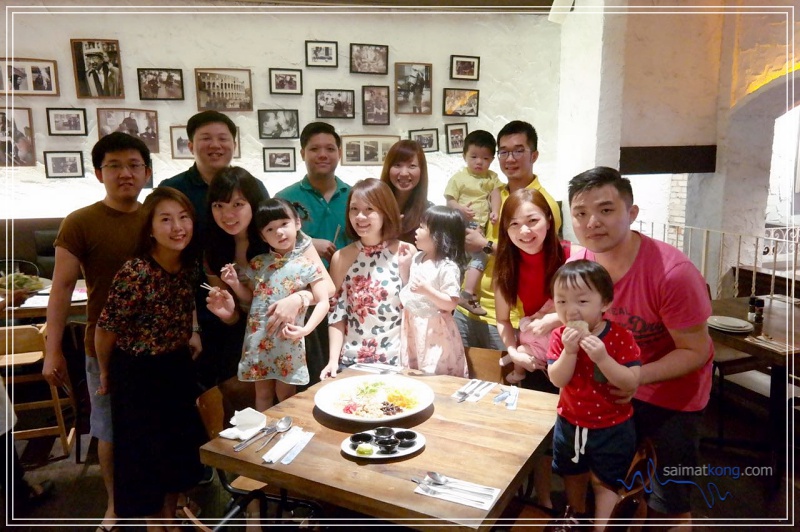 Chinese New Year is also a perfect occasion to get together with friends.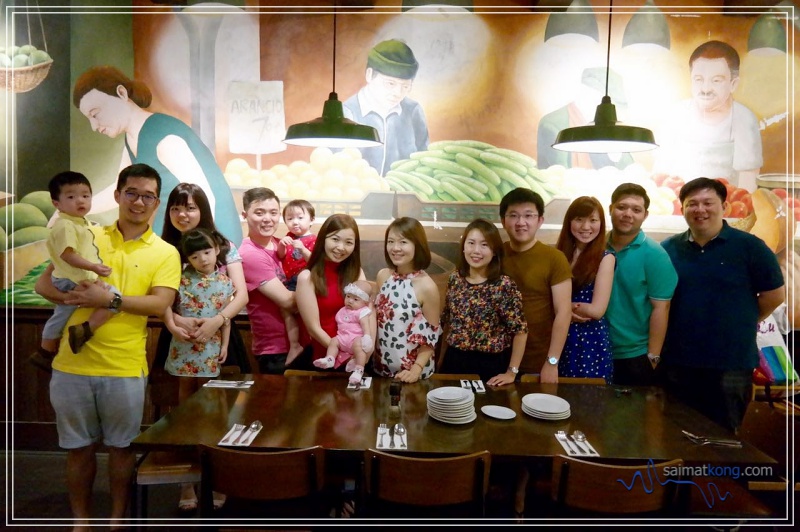 Here's a group photo of us and missing some who 'balik kampung'.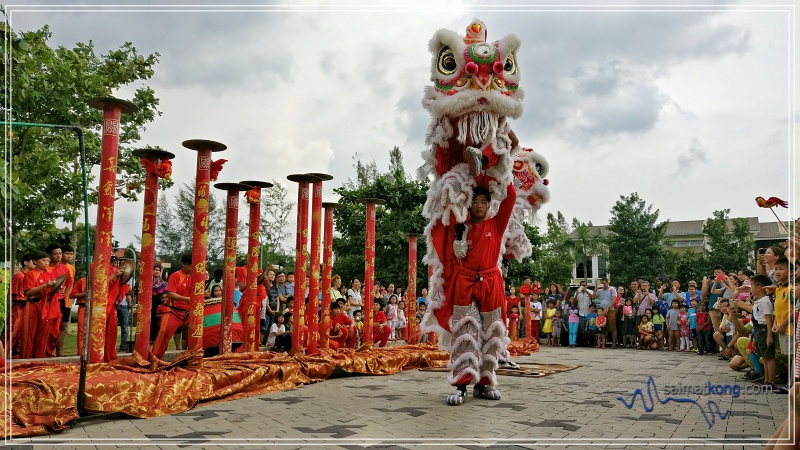 關聖文化宮 World Champion Lion Dance Kun Seng Keng @ IOI Galleria Puchong 2017
Come CNY, I always look forward to watching the lion dance show. Why lion dance? It's coz lion is said to bring good luck and drive away the bad luck and evil spirits.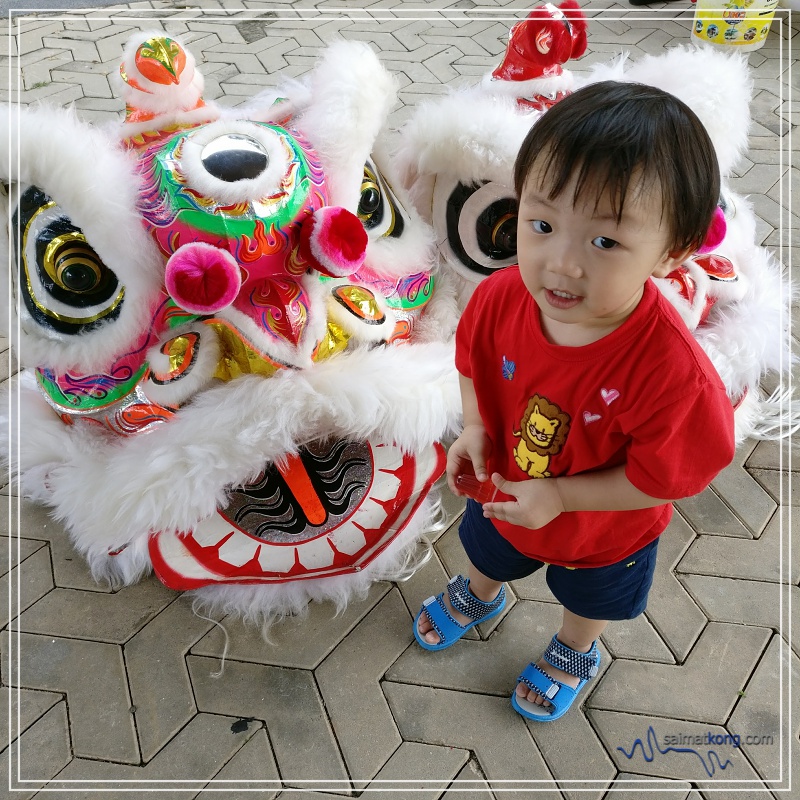 I brought Aiden to watch this spectacular acrobatic Lion Dance performed by World Champion Lion Troupe – Kun Seng Keng!
And it was quite an experience for him…I'm not sure if he was scared of the lion or the drums but he cried and shouted throughout the show 😳
That pretty much sums up my CNY 2017? How was your CNY? With the 15 days celebration ended, it's time to start my diet and then look forward to CNY 2018 😀
Here's wishing everyone a very happy, prosperous and blessed Rooster Year! May everyone be filled with good fortune, good health and great wealth! Huat Huat Huat ah!!!
—
You can subscribe to
my blog, follow me on Facebook, follow Instagram, follow Twitter and Youtube for more updates!
—
Comments
comments