How to Identify Musang King Durian 猫山王榴莲?
Musang King (direct translation "Cat Mountain King") or Mao Shan Wong (猫山王) is currently the most sought after, loved and is one of the most expensive durians (Black Thorn 黑刺 is more expensive than Musang King Durian but not common).
Musang King 猫山王 was named after the region "Gua Musang" where it was first planted. The price for this Musang King 猫山王 is definitely higher than other durians, ranging from RM14 to RM30 per kg.
Nowadays, it's not surprising to get fake "Musang King" 猫山王 durian after paying a hefty price for it. There are durian vendors who actually sell average grade durian to naive buyers with the price of the Musang King. Fortunately, all durian varieties comes in different shapes, colors, spikes and have distinct flavors according to its own species.
So, how do you know if you are getting the real Musang King?
One of the well-known characteristics of Musang King Durian 猫山王榴莲 is its deep golden yellow flesh. However, Musang King is not the only durian with dark yellow flesh as the higher grade durians like D24 also has yellow flesh. So, how do you distinguish Musang King from the other durians?
Check if you Musang King has all the following features:-
Musang King thorns are quite large and have the shape of a mini pyramid. The thorns are set quite far apart and they are not prickly.
Look at the area connecting the stem to the fruit. You should be able to see a ring band formed around the stem. That area is quite smooth and there's a tiny gap before the thorns start growing downwards and away from the stem.
Musang King's seams are very visible with a distinctive 'star' shape at the bottom of the shell.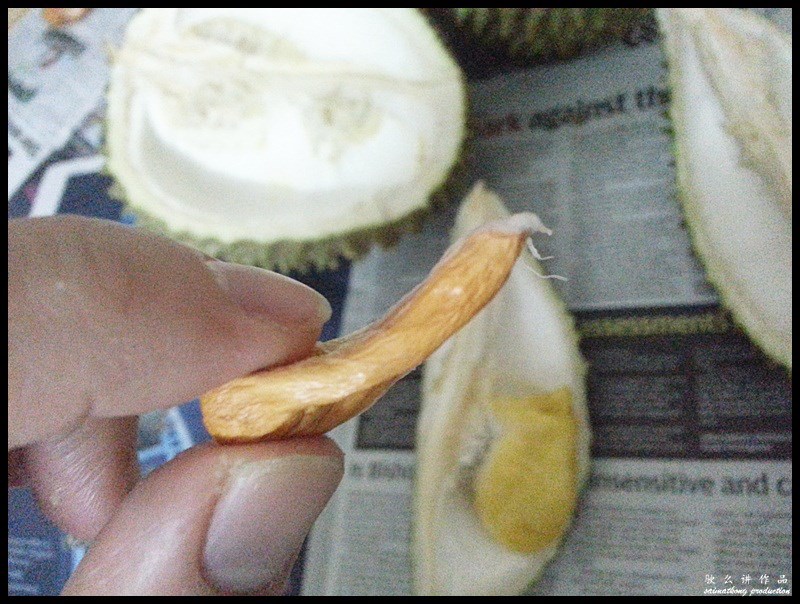 Musang King has very thick flesh in bright yellow colour with small tiny seeds. The seeds are small, oddly shaped and flat.
The shape of Musang King is never round. It's oval shaped like a bean or pear but never round.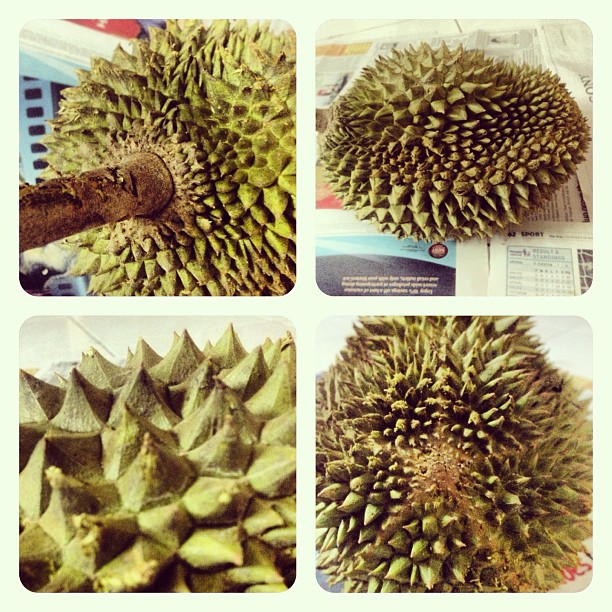 Do you know the external features of Mao Shan Wong (猫山王) or better known as 'Musang King'?
1) There's not much thorns (almost flat) at the base of the stem and you can see a ring formed around it
2)The shape is never round, it can be oval or curvy but definitely not round
3) The thorns are like pyramid and they are not sharp
4) The base has a prominent brown "starfish" logo
Verdict: If you like durians that has a full-bodied aroma, bittersweet taste and thick creamy texture, then you will fall in love with these delicious high grade Musang King Durian 猫山王榴莲!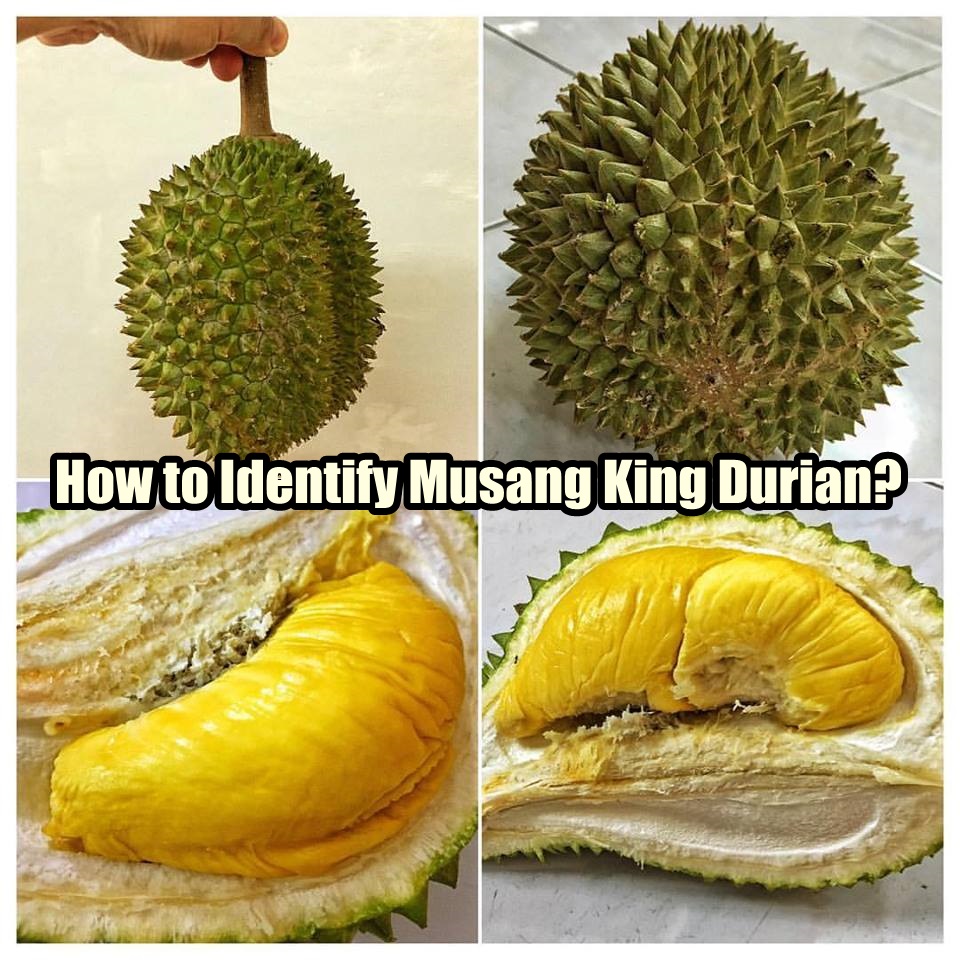 Musang King Durian 猫山王榴莲
Price: Range from RM14 per kg – RM30 per kg
Features of Musang King: Pyramidal and blunt thorns, oval shaped, prominent 'star' shape at the bottom, ring band smooth surface at the stem area connecting to the fruit and has mustard yellow flesh with tiny and flat seeds.
Popular places to eat Durian: Durian SS2, Donald's Durian
—
Follow me on Facebook, Twitter, Instagram for more live updates!
Facebook : https://www.facebook.com/smartkong
Twitter : https://twitter.com/saimatkong
Instagram : http://instagram.com/saimatkong

Comments
comments