While it's not entirely possible to have a stress-free life, there are many ways to de-stress. Dessert is one of the best food I know that will not only boost your mood but also melt away your stress. Among all desserts, waffles is one of my favorite indulgences! Last weekend, both The Wifey and I were in the mood for waffles, so we drove all the way to Meltz Cafe at SS15, Subang to chill and enjoy dessert 😉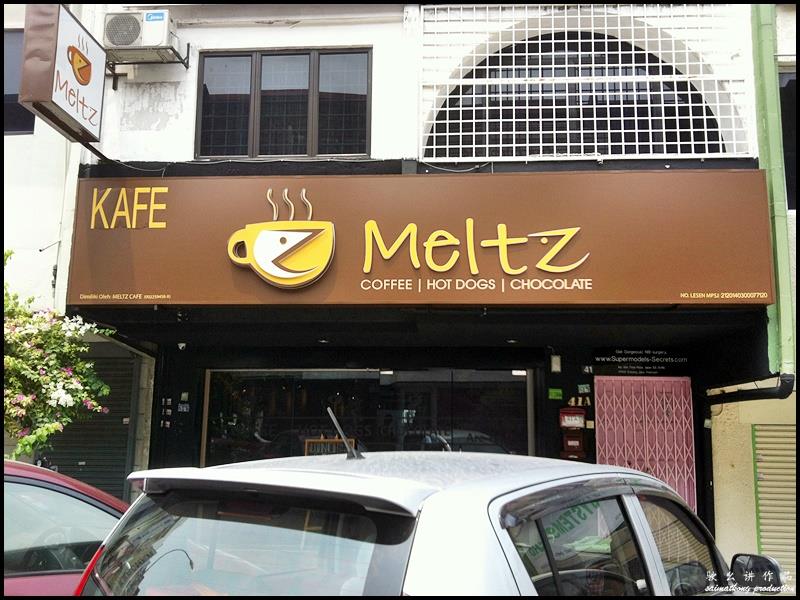 Meltz Cafe is a small and cosy cafe located opposite Oregi Restaurant, a popular Middle Eastern restaurant serving authentic Arabic and Western Cuisine in SS15, Subang.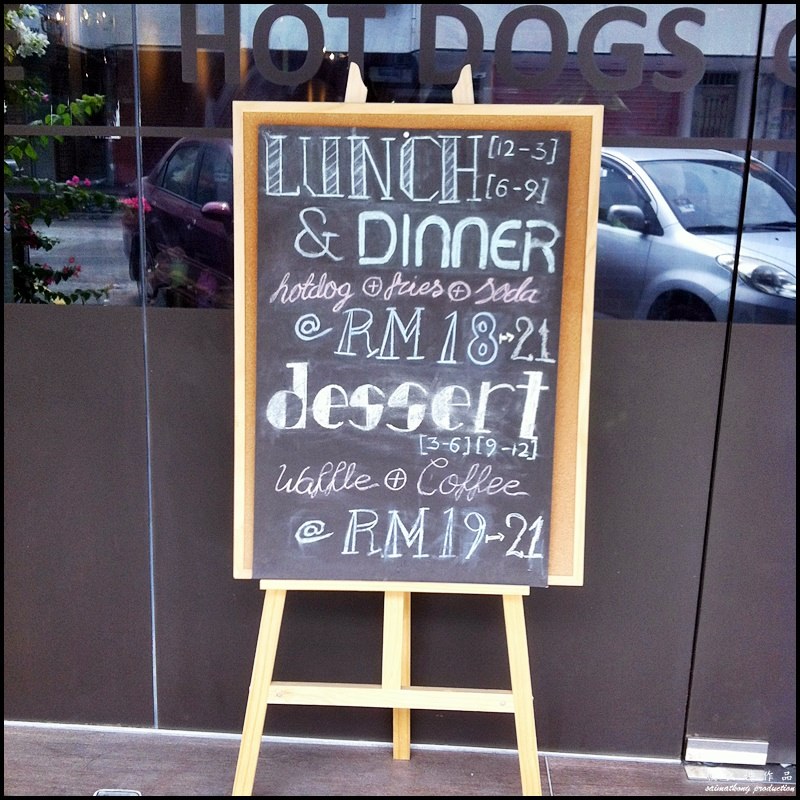 Meltz Cafe specializes in Coffee, Hot Dogs and Chocolate, all three are my favorites 😀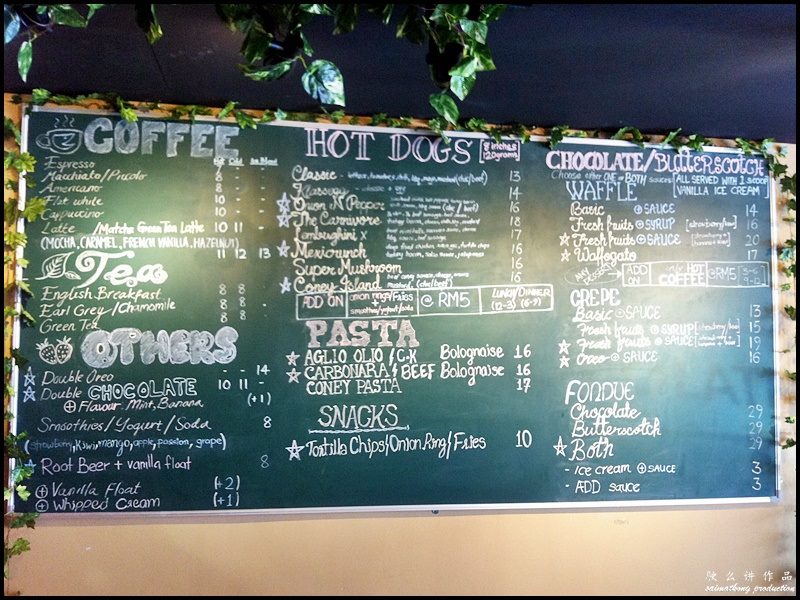 Chalkboard Menu for you to refer before placing your order at the cashier counter. For mains, Meltz Cafe serve a selection of pasta, hot dogs and All-Day Breakfast. For beverages, there's coffee, tea, smoothies, yogurt, soda. As for desserts, there's waffles, fondue, crepes.
The cafe has quite a relaxing ambience due to the dim lighting.
Which one's your pick? Dark Chocolate or Butterscotch sauce? Or both? You can pick either one or both sauce for your waffles 😉
Fresh Fruits Waffle (RM20)
Waffle served with fresh fruits (kiwi, banana & strawberry ) and a scoop of Vanilla Ice-cream and drizzled with both Molten Dark Chocolate and Butterscotch sauce. The waffle is airy and crispy on the outside but it wasn't exactly soft and fluffy inside. I would say the waffles' texture is close to A&W waffles but not quite there yet. The dark chocolate & butterscotch sauce tends to harden quite fast so it's best to finish it fast before it turns hard.
Meltz Cafe in SS15 have a nice and inviting ambience for an afternoon coffee and light snack. Service is good and friendly. It's a great place for an easy chat with friends over coffee + hot dogs + dessert. I would love to sample their hot dogs and coffee, so I igers I'll revisit this cafe again! Read More >> http://bit.ly/meltz-cafe #food #foodie #foodporn #foodgasm #dessert #yummy #foodspotting #instafood #waffle #MeltzCafe#ss15 #cafe #blog #coffee #myfm16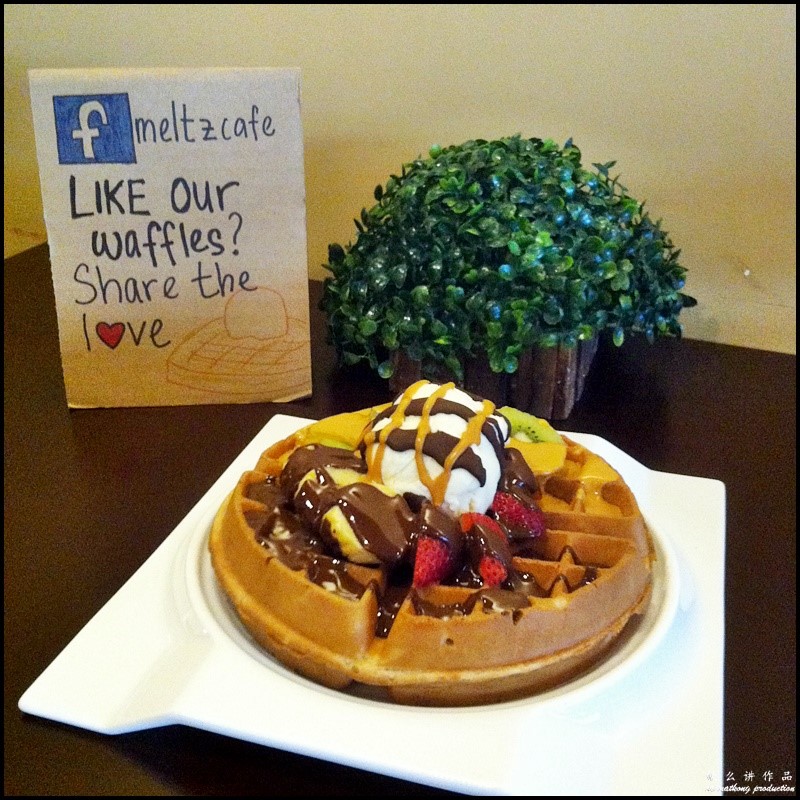 Verdict: Meltz Cafe in SS15 have a nice and inviting ambience for an afternoon coffee and light snack. Service is good and friendly. It's a great place for an easy chat with friends over coffee + hot dogs + dessert. I would love to sample their hot dogs and coffee, so I igers I'll revisit this cafe again 😉
Meltz Cafe @ SS15, Subang
Address: 41, Jalan SS15/4B, Subang Jaya.
Tel: 017-666 2415
Opening Hours: Mon to Sun 11.00am -12.00am
Facebook: www.facebook.com/meltzcafe
Comments
comments