Robert's Char Kuey Teow & Wan Tan Mee @ Kedai Kopi Wah Cheong (华昌茶餐室) Section 17
Kedai Kopi Wah Cheong 华昌茶餐室 occupies a corner shop and is located very near the Section 17 wet market. Its hard to miss this place when you are around Section 17 area. This coffee shop is pretty popular among PJ folks and with the large crowd during peak hours, it's common to share tables with strangers.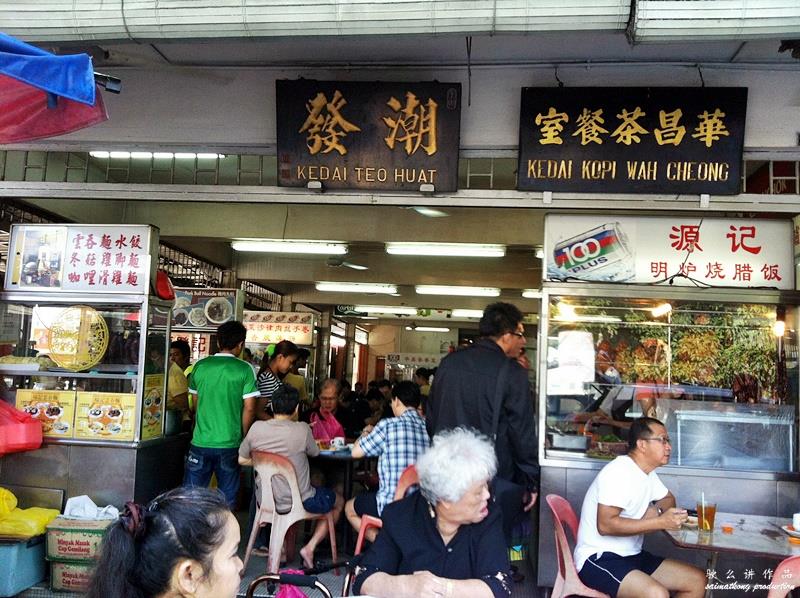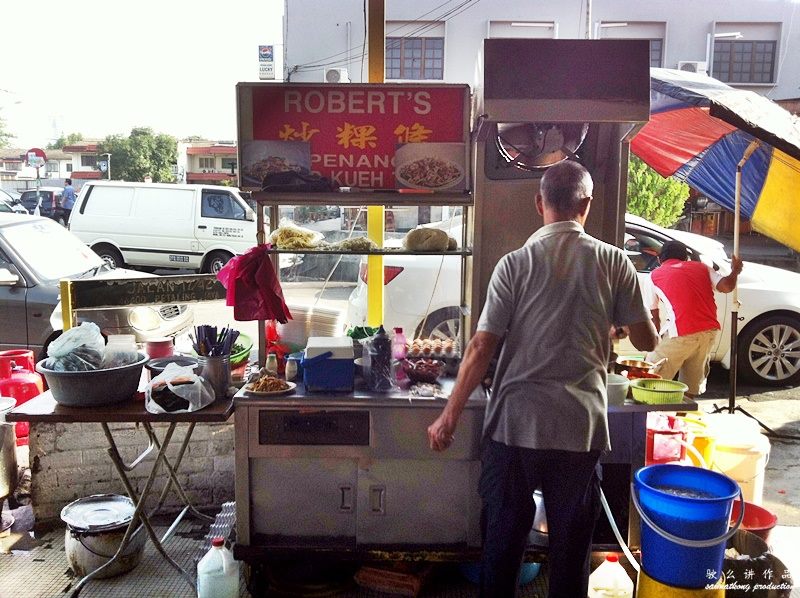 I love char kuey teow 炒粿條 but a delicious plate of Penang Char Kuey Teow is hard to find. When I saw this Robert Char Kuey Teow stall at Wah Cheong Coffee Shop, I knew I gotta order a plate. There's actually a few other hawker stalls around Klang Valley under Robert's Char Kuey Teow name at Restoran Golden Kimwah in Damansara Kim, Say Huat Restaurant in Section 17 and Restoran Megah Good Luck in Taman Megah. The stalls are apparently run by his relatives.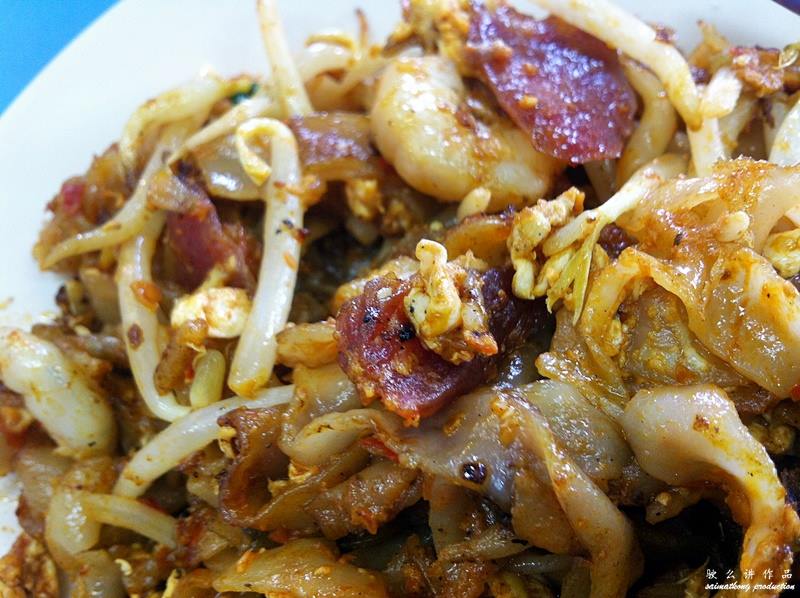 Robert Char Kuey Teow 炒粿條
My plate of char kuey teow 炒粿條 is loaded with juicy prawns, waxed sausages (lap cheong), bean sprouts, Chinese chives (ku chai), finely-beaten egg omelette, aromatic garlic bits and crunchy pork lards. It has the Penang flavor, full with "wok hei" and not too greasy. Absolutely satisfying!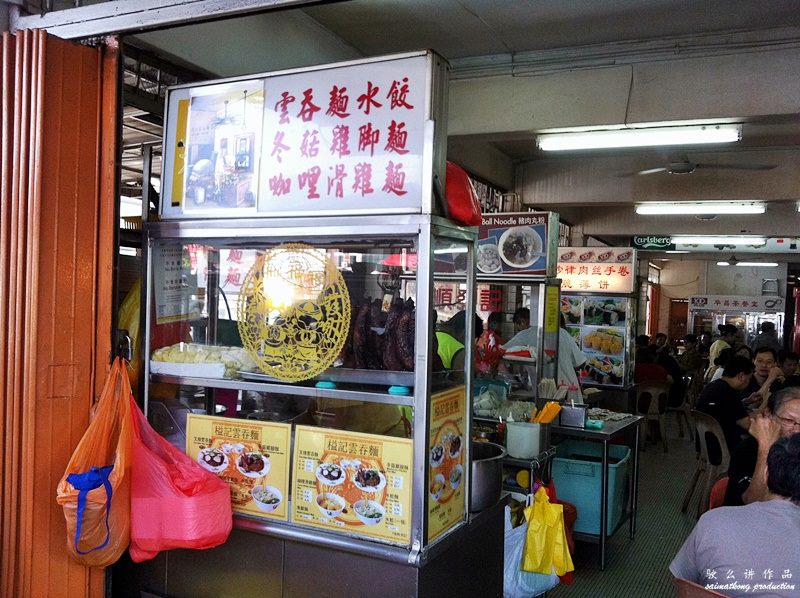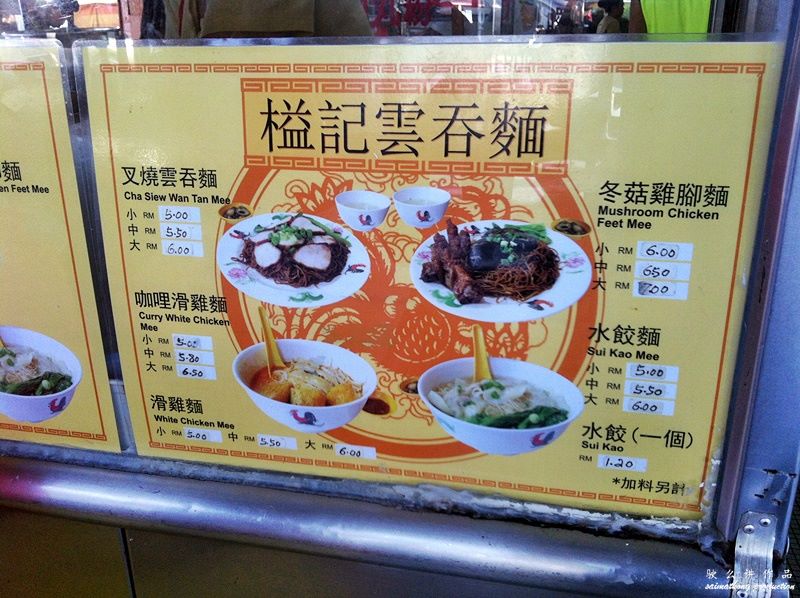 The wan tan mee stall is manned by an old man and a grumpy lady with glasses, aided by a worker. They serve wantan noodles with a variety of toppings like char siew & wanton, poached chicken or braised chicken feet with Chinese mushrooms. Besides wan tan mee, they also serve curry mee.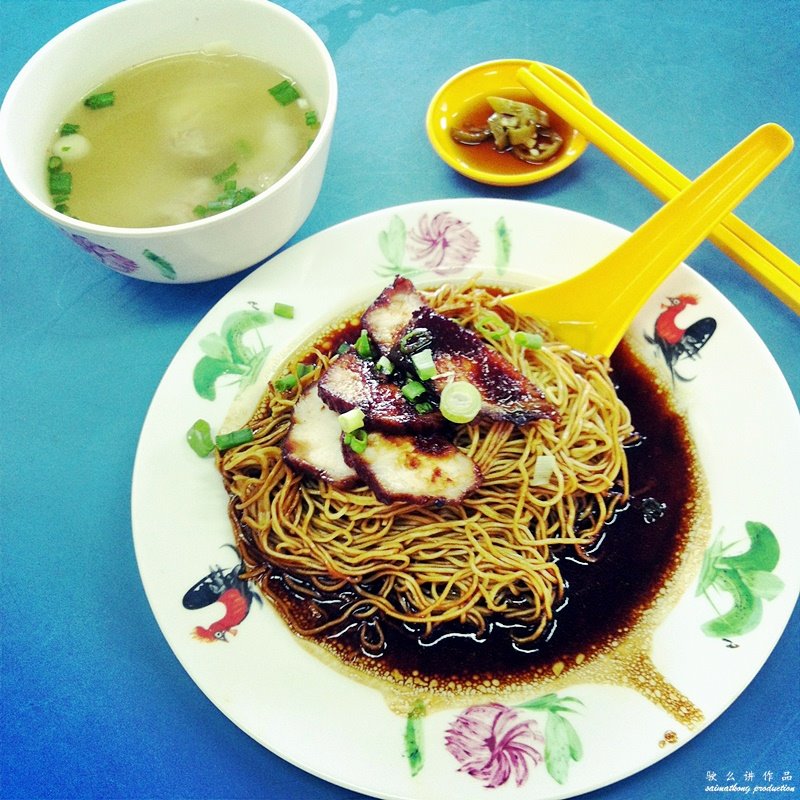 Their noodles does not contain boric acid and benzoic acid.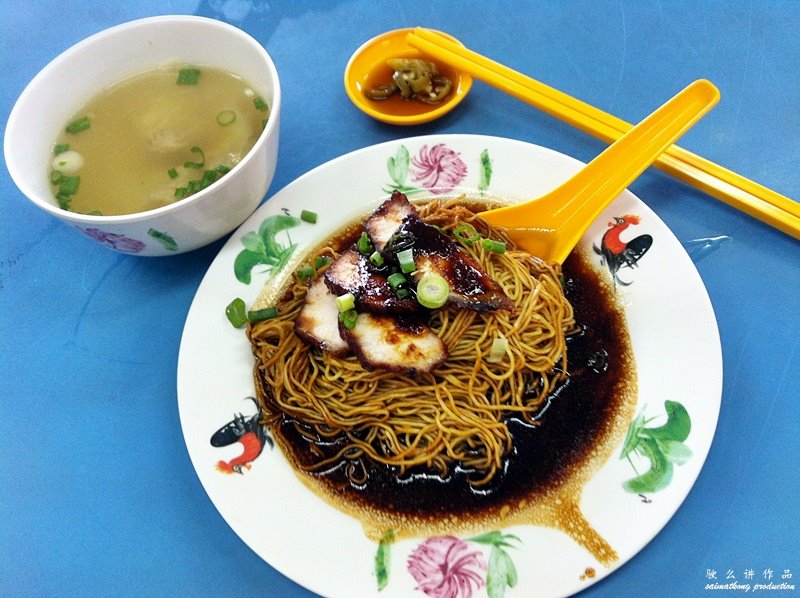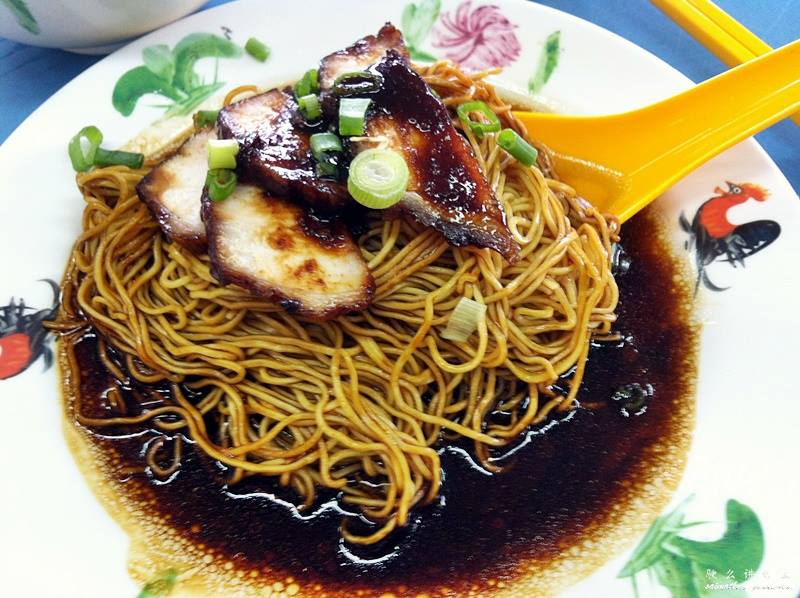 Wan Tan Mee with Char Siew & Wanton 榏記雲吞面
I had quite high expectation for the noodles as many commented that its one of the best wan tan mee in PJ. The noodles is kinda dry, hard and tend to stick together in a lump. The char siew on the other hand is pretty ordinary and definitely can't fight the char siew at Toast & Roast and Meng Kee Char Siew. If you really wanna order the wan tan mee, just ask for wantons only.
If you ask me, the best wantan mee still Koon Kee Wantan Mee 冠记雲吞面.
Verdict: Kedai Kopi Wah Cheong (华昌茶餐室) in Section 17 is one of the good place for Chinese breakfast in PJ. There are many hawker stalls serving delicious Chinese food such as chicken rice, yong tau fu, pork ball noodles, fruit rojak, Penang char kuey teow and wan tan mee. The coffee shop is always crowded during breakfast and lunch hours so be prepared to wait or share tables with strangers.
Robert's Char Kuey Teow & Wan Tan Mee @ Kedai Kopi Wah Cheong 华昌茶餐室 Section 17
Address: Jalan 17/38, Sect 17, Petaling Jaya, Selangor
—
Follow me on Facebook, Twitter, Instagram for more live updates!
Facebook : https://www.facebook.com/smartkong
Twitter : https://twitter.com/saimatkong
Instagram : http://instagram.com/saimatkong

Comments
comments