2016 is the Year of the Monkey; Fire Monkey to be precise. Before the Spring Festival ended, I got into the mood hunting for red packets with The Wifey who is an Ang Pow collector. Initially we only got only a handful but later on, we received a lot more red packets. Hence, I decided to write a post on ang pow packets from shopping malls and supermarkets. You can read the feature post here : "2016 Year of Monkey Ang Pow Packets from Supermarkets & Shopping Malls"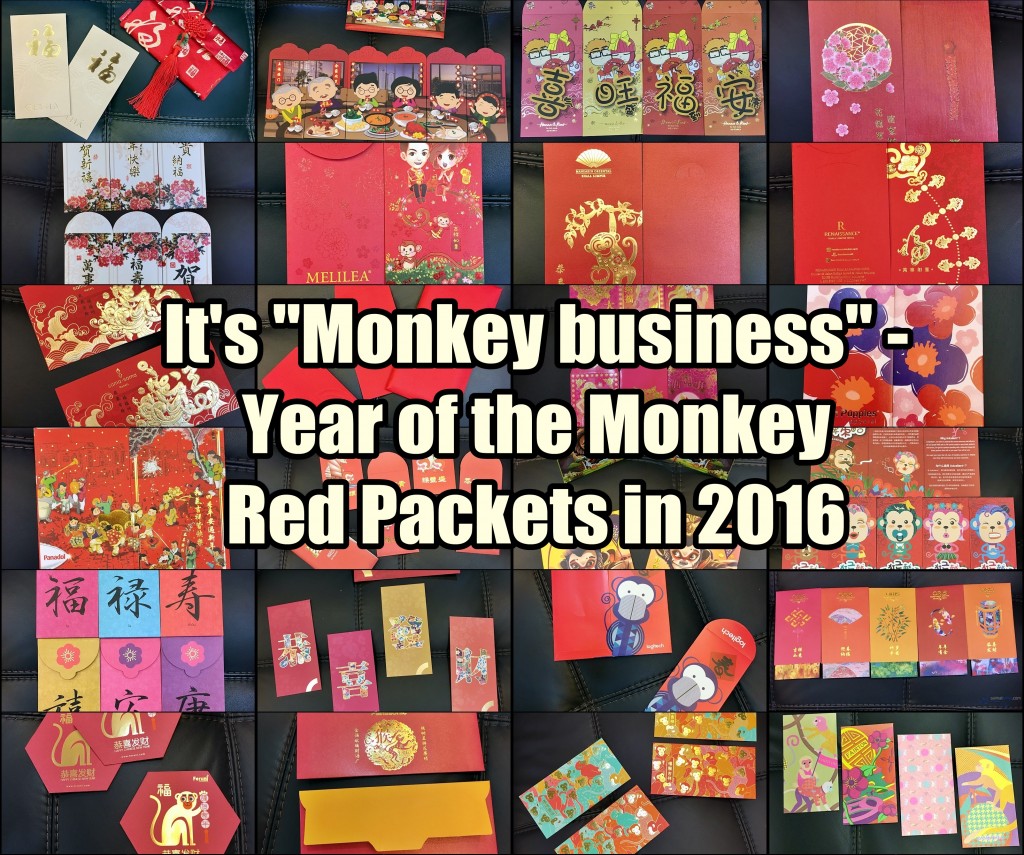 There are various red packet designs; monkey-themed, floral, cartoons and many more. Some of the red packets are beautiful, some are classy, some are unique and some are cute. For this post, I'm gonna feature some of the exclusive and limited edition red packets from fashion labels, companies and F&B outlets.
Check out the red packets designs below and do share with us which are your favourite ang pow packets in the comments section below.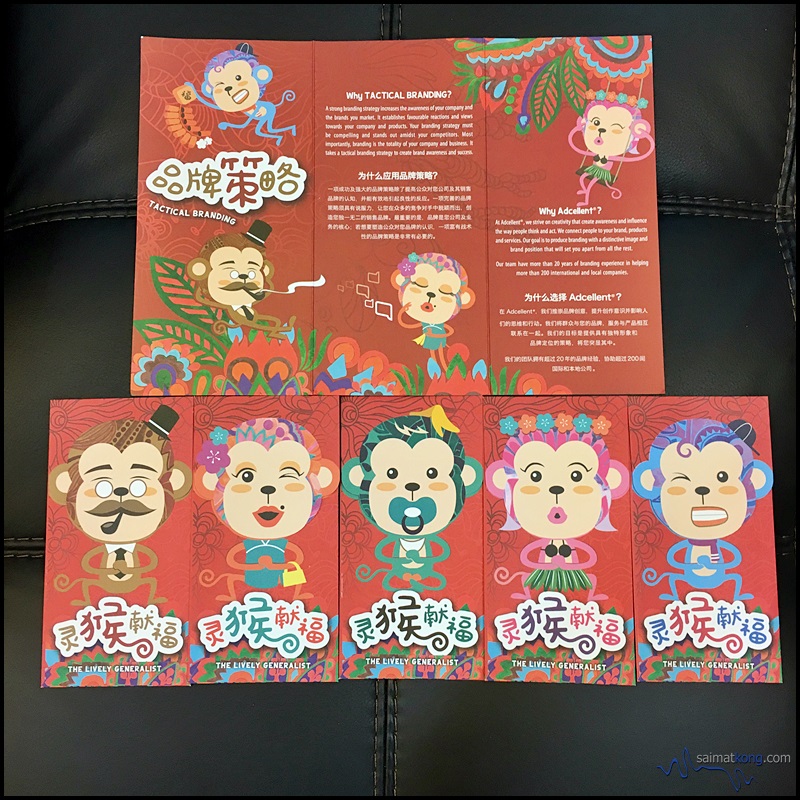 ADCELLENT – I've always loved family themed red packets. This year, Adcellent offers a lovely set of family-themed red packet featuring mom, dad, baby, brother and sister.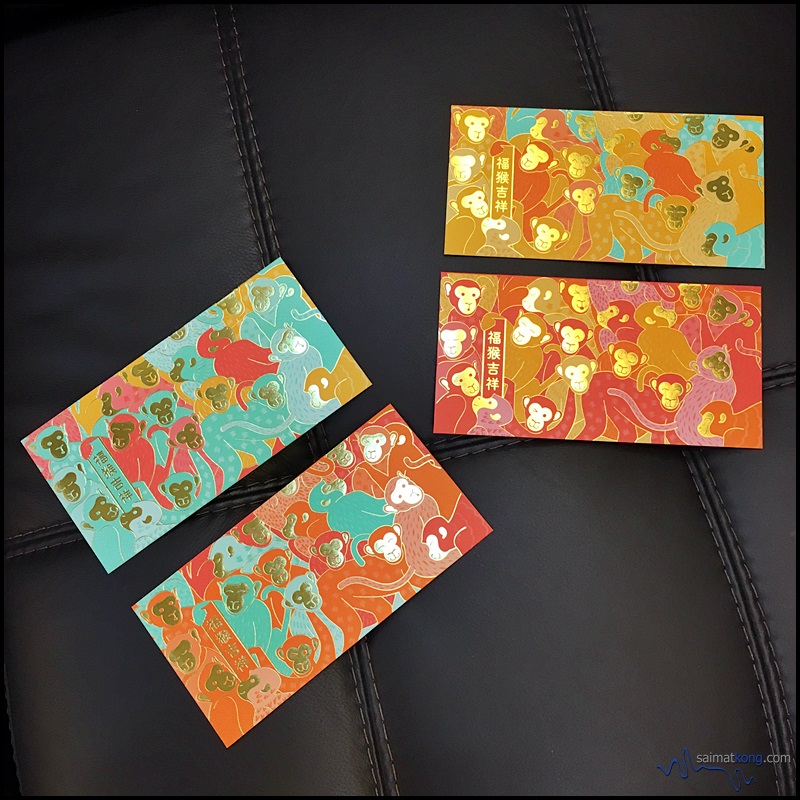 APOSTROPHE – Apostrophe's red packets this year features colorful monkeys on their vibrant envelopes.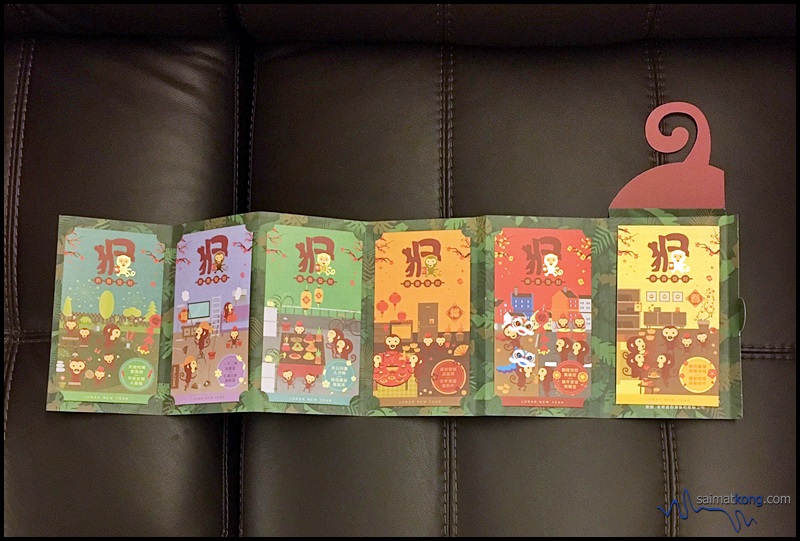 ART N CRAFT – These beautiful limited edition ang pow packets from Art N Craft features little cute monkeys with auspicious New Year greetings. These beautiful set of red packets also come with a jungle design cover which can be used to display the ang pow.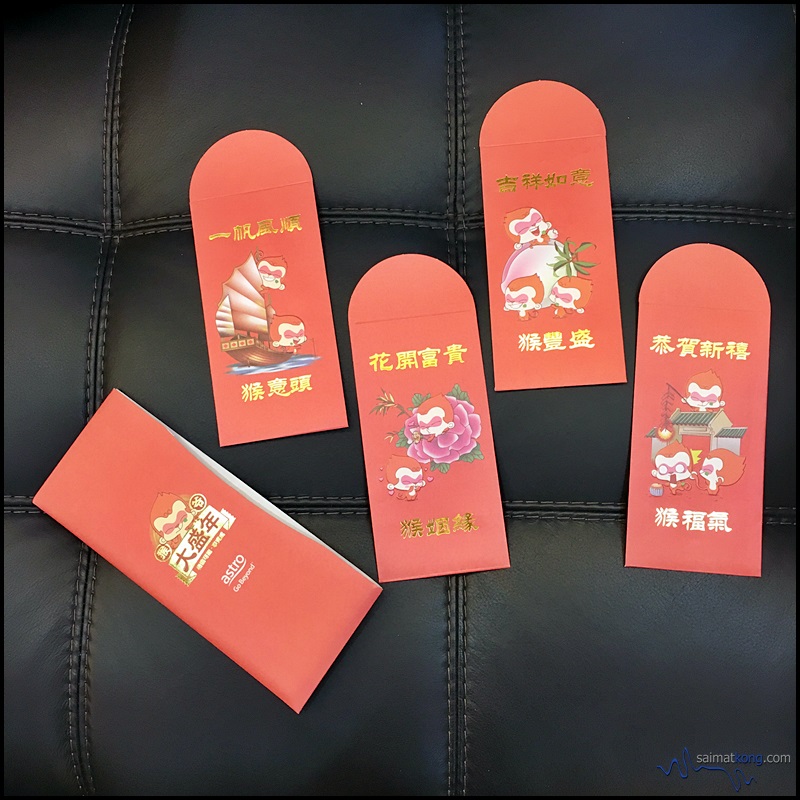 ASTRO – These red packets from Astro feature its cute CNY mascot 'Ho Yeah' for the Year of Monkey!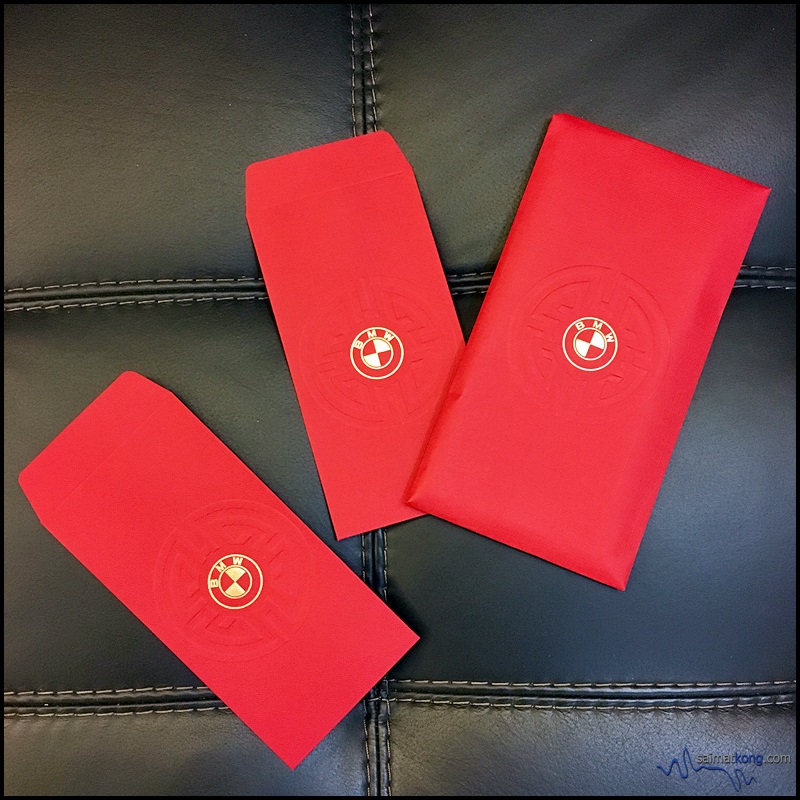 BMW – Don't you love the simple but elegant design of BMW's red packet?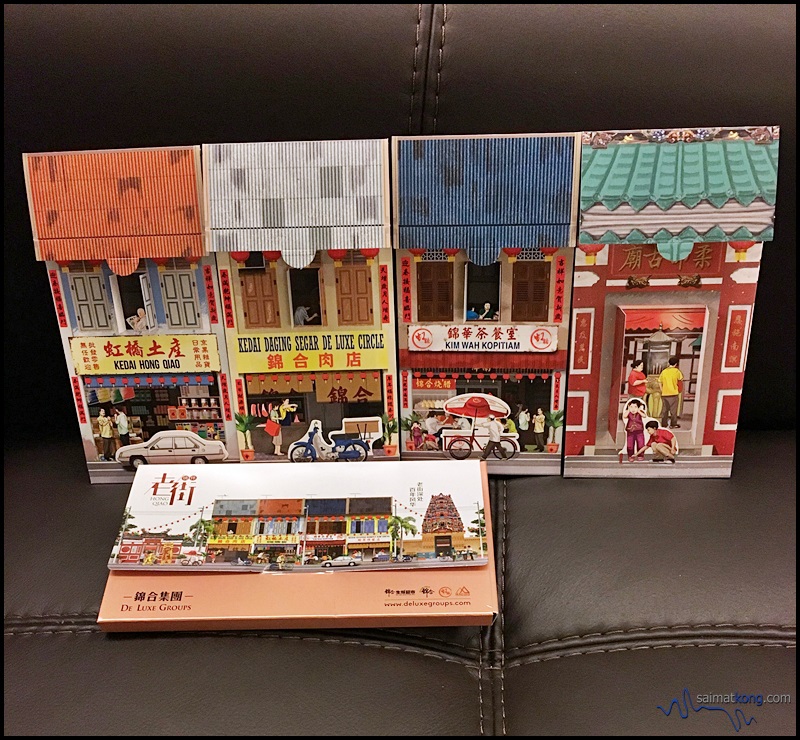 DELUXE GROUP – The limited edition red packets from Deluxe Group is pretty unique coz it comes with a 3D effect. I love it Coz it's printed using high quality paper 🙂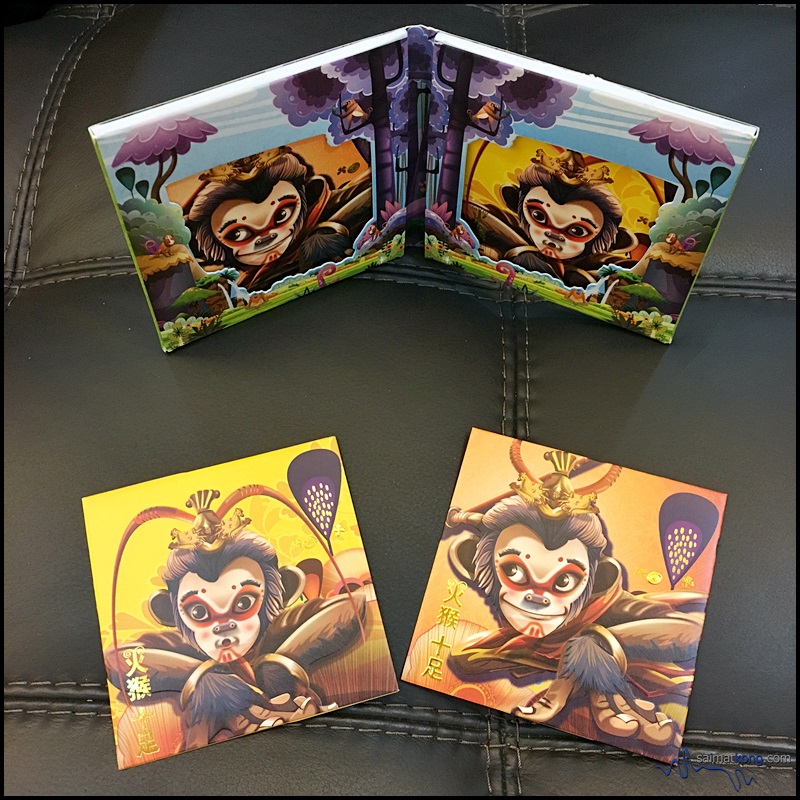 CLOVER CREATIVE & COMMUNICATIONS – These creative set of red packets featuring monkey comes with a casing that can be used as a photo frame too!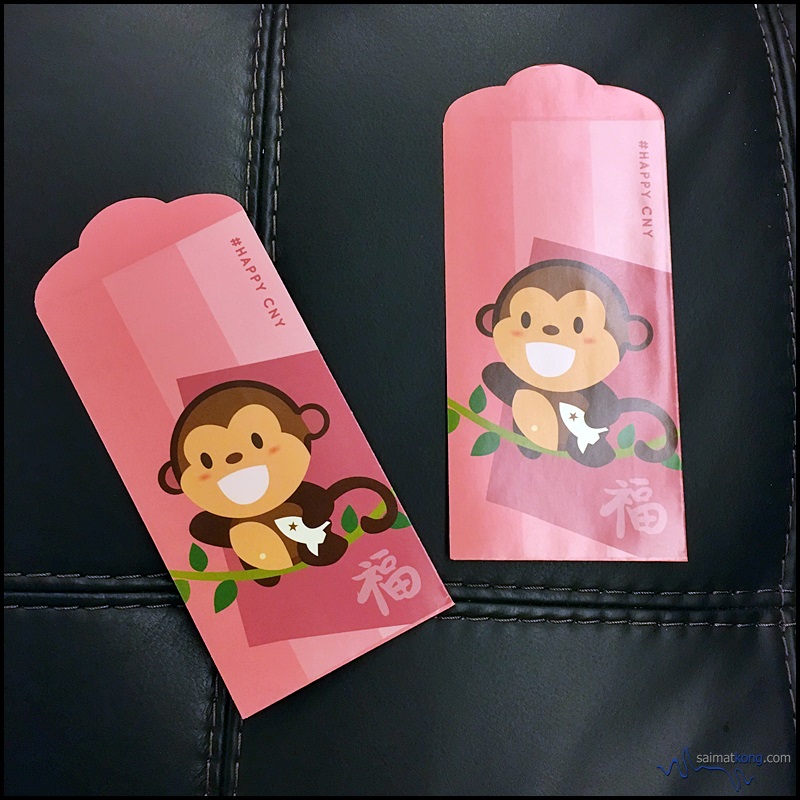 DESIGN SPACE – Lovely limited edition red packets from Design Space with a cute monkey.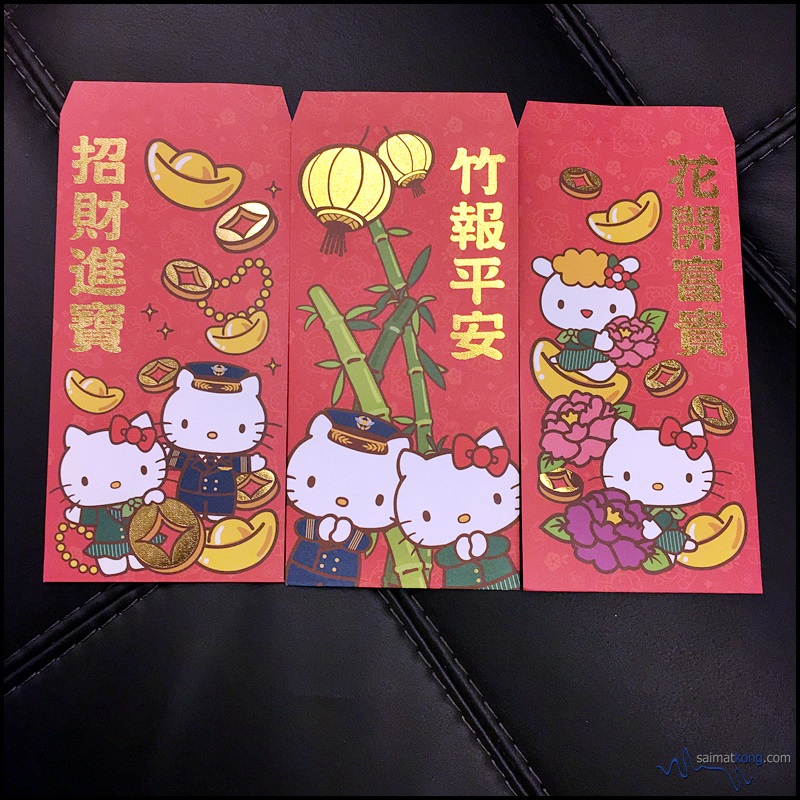 EVA AIRWAYS – Fans of Miss Kitty will be delighted to see these cute hello kitty red packets printed by Eva Airways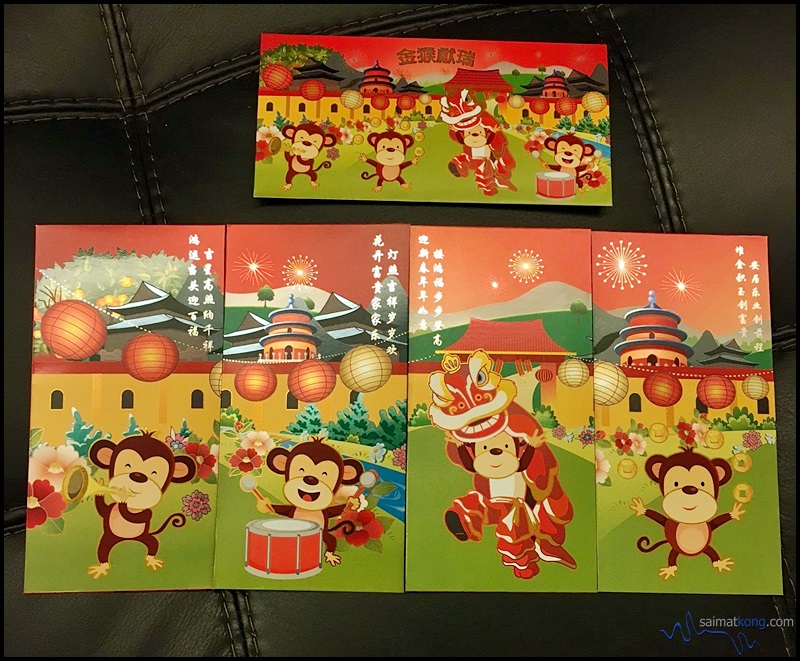 EVOLUTION MARKETING – Evolution Marketing printed a set of monkey designs red packets with auspicious wordings on it. The 4pc set is definitely one of my favorite sets Coz it's both cute and colorful.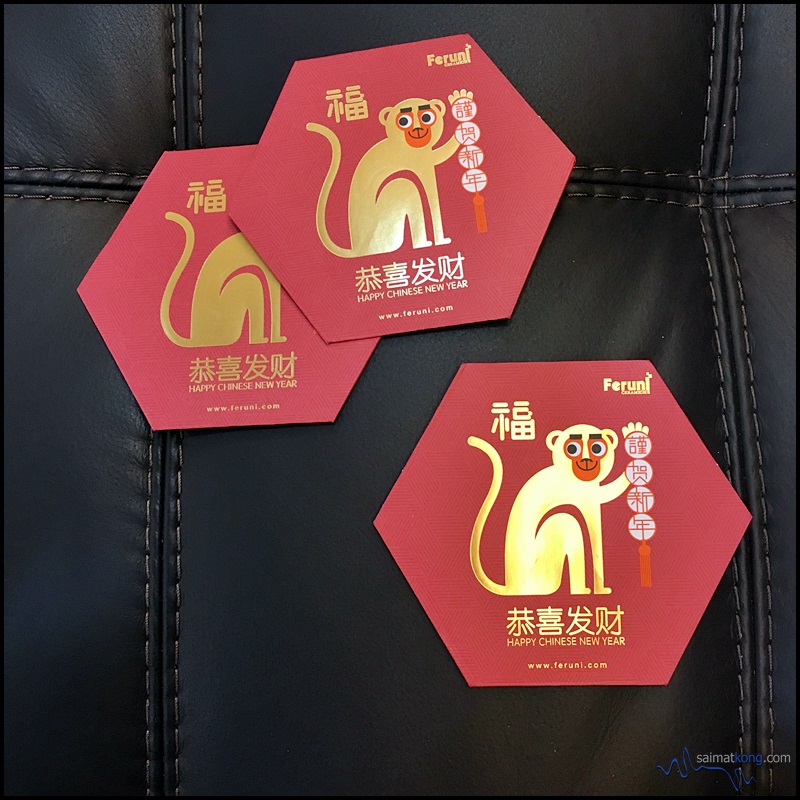 FERUNI CERAMICHE – Feruni's red packet comes in hexagon shape with monkey design.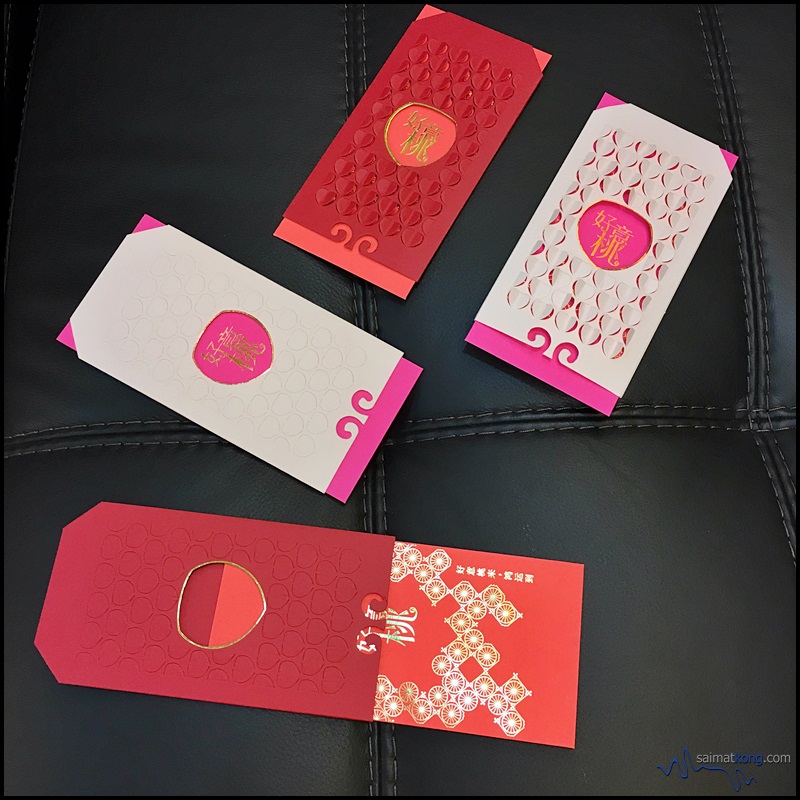 FOREFRONT – The red packets from Forefront comes in two parts and two colors. The outer cover has hearts cut-out looking into the envelope inside. I totally love the bright colours and unique design of Forefront's red packets.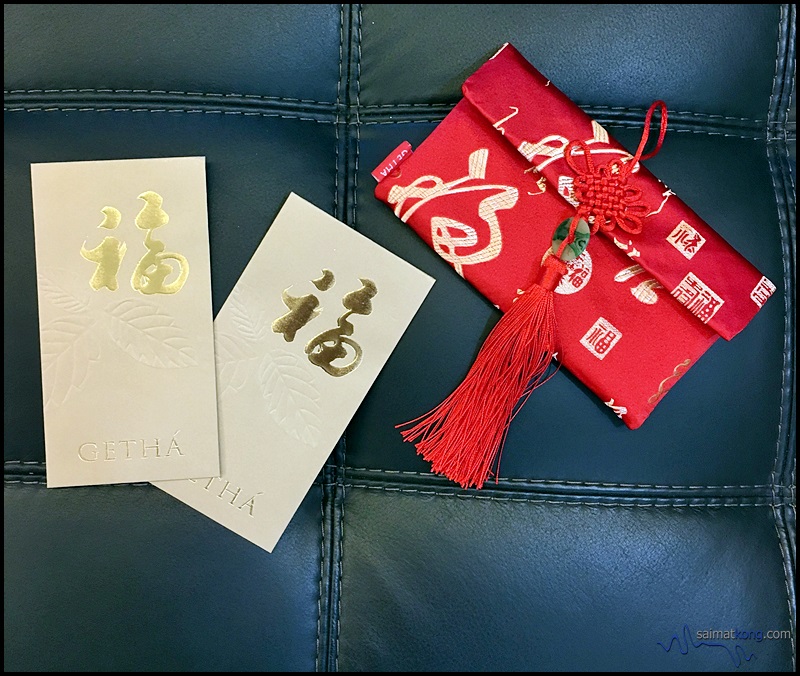 GETHA – Simple yet elegant red packets from Getha which are given out to their customers.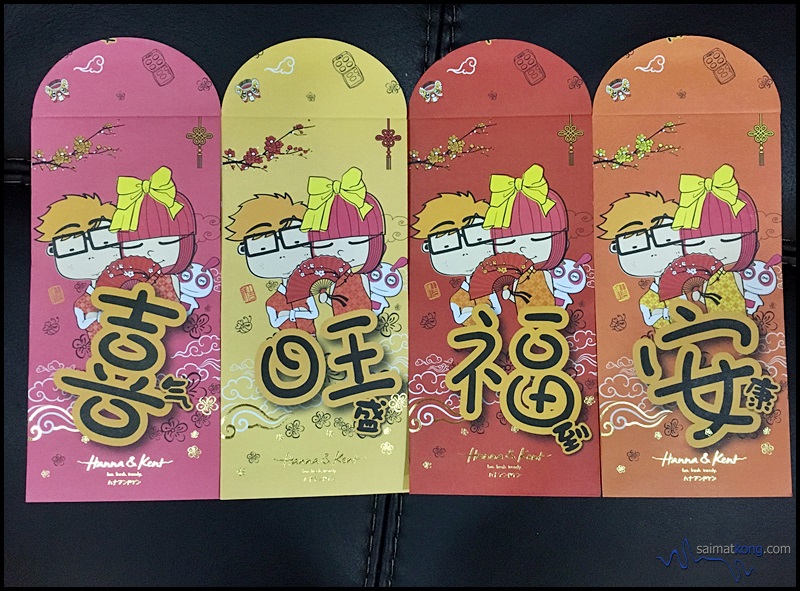 HANNA & KENT – Hanna & Kent's red packets feature its mascots "Hanna & Kent" with an auspicious Chinese character. These chic red packets are available in four different colors.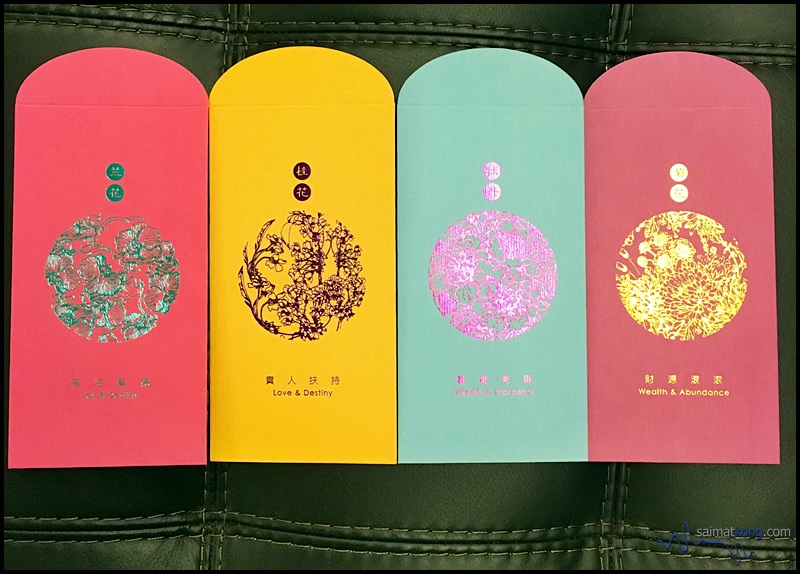 HATTEN GROUP – These classic and elegant red packets from Hatten Group can be used for any special occasion.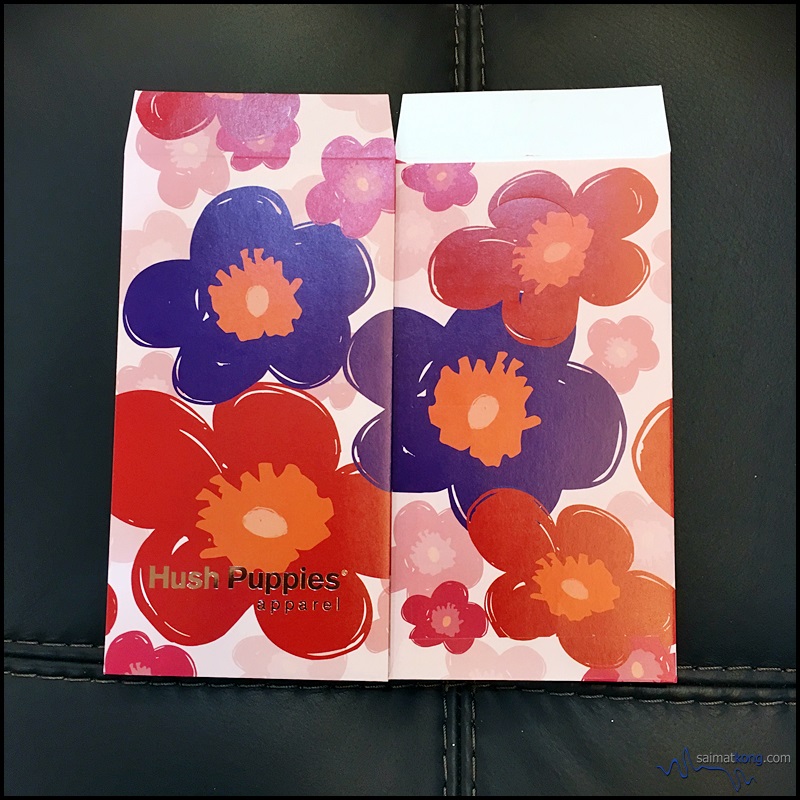 HUSH PUPPIES – Hush Puppies red packets are gorgeously designed with floral prints which is suitable to be used for other auspicious occasions besides Chinese New Year.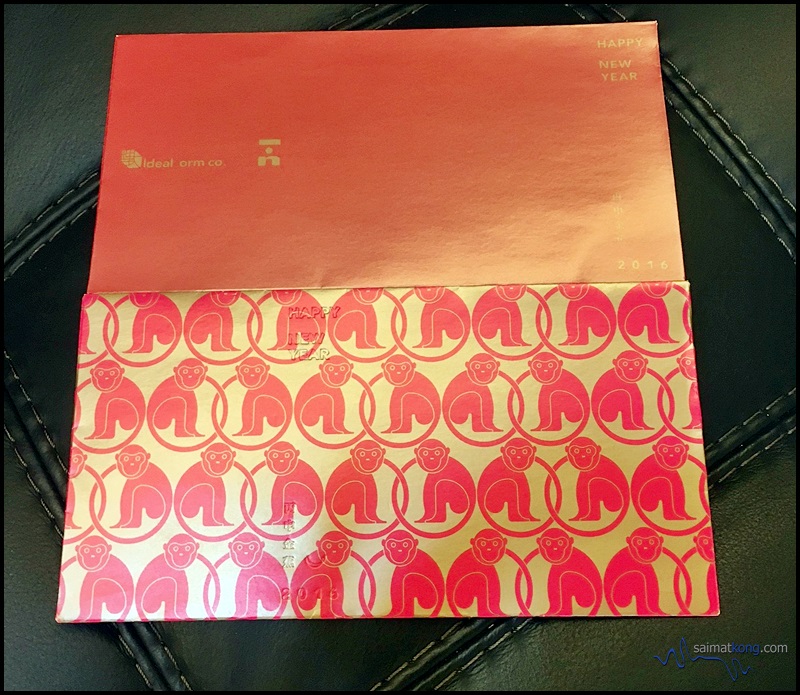 I.A.N Design – The red packets from I.A.N Design comes in two different designs which are simple and nice. I like the one with printed monkeys on it.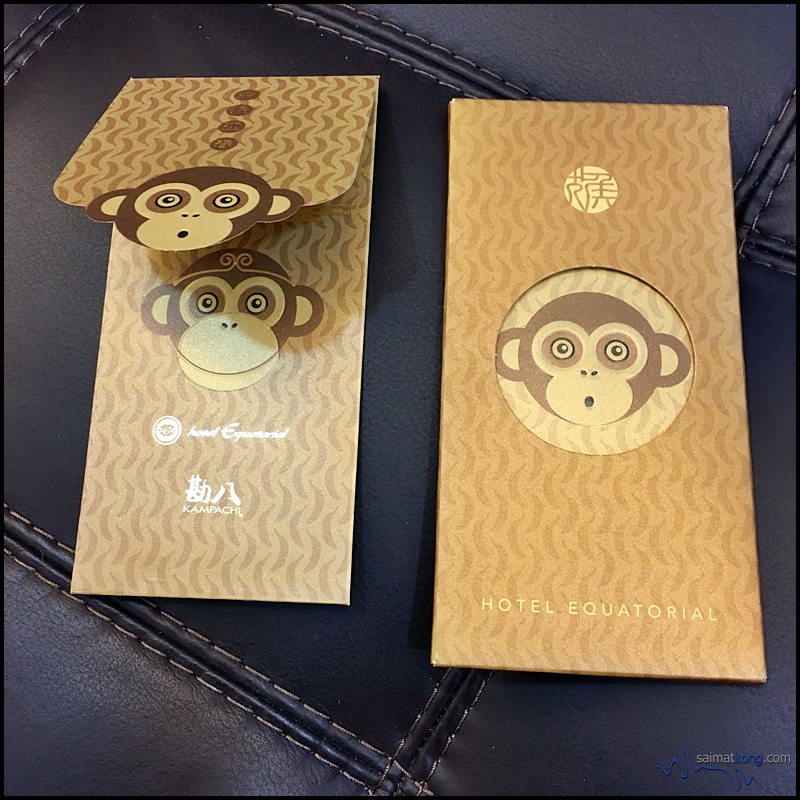 Loving these specially designed red packets by Kampachi which is printed with a monkey. These beautiful red packets are encased in a box. Simple yet very cute.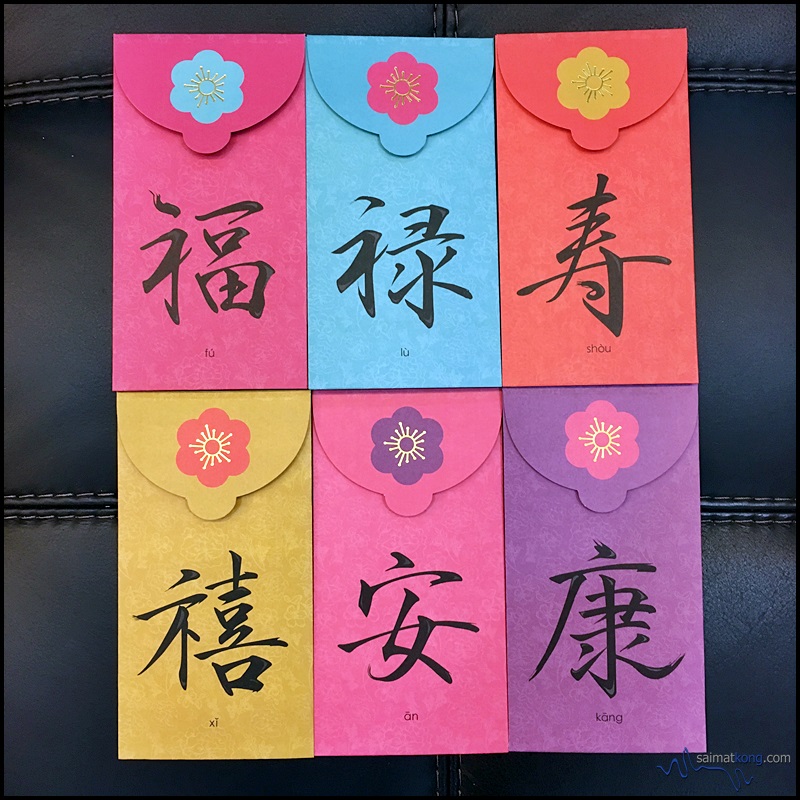 LIM TAYAR – Lim Tayar offers multi-colored red packets with auspicious word on each of them.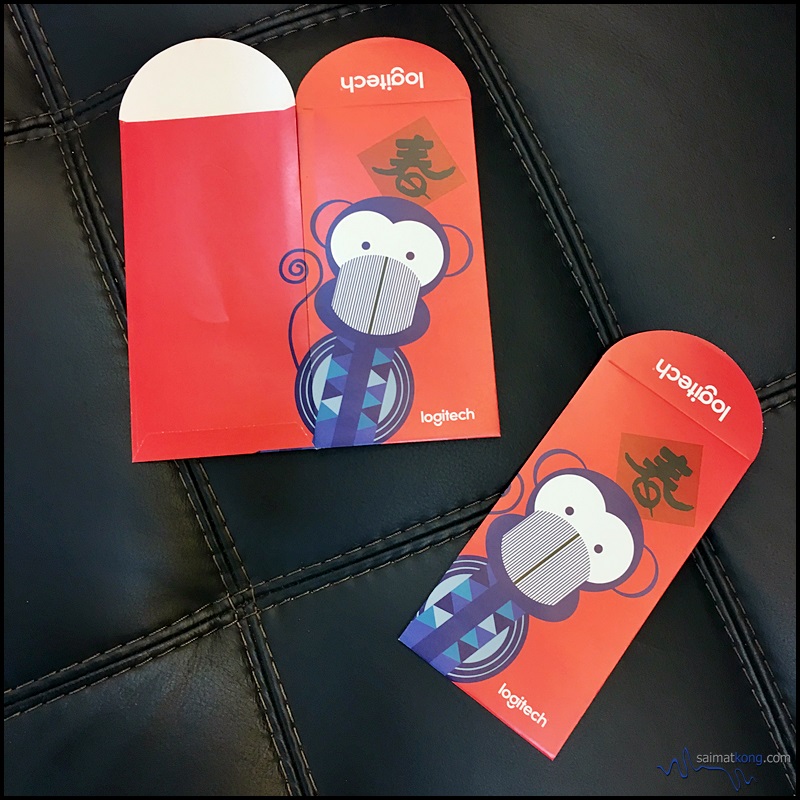 LOGITECH MALAYSIA – To celebrate CNY this year, Logitech Malaysia came out with their limited edition Ang Pow featuring a cute blue monkey with the word "春" printed on it!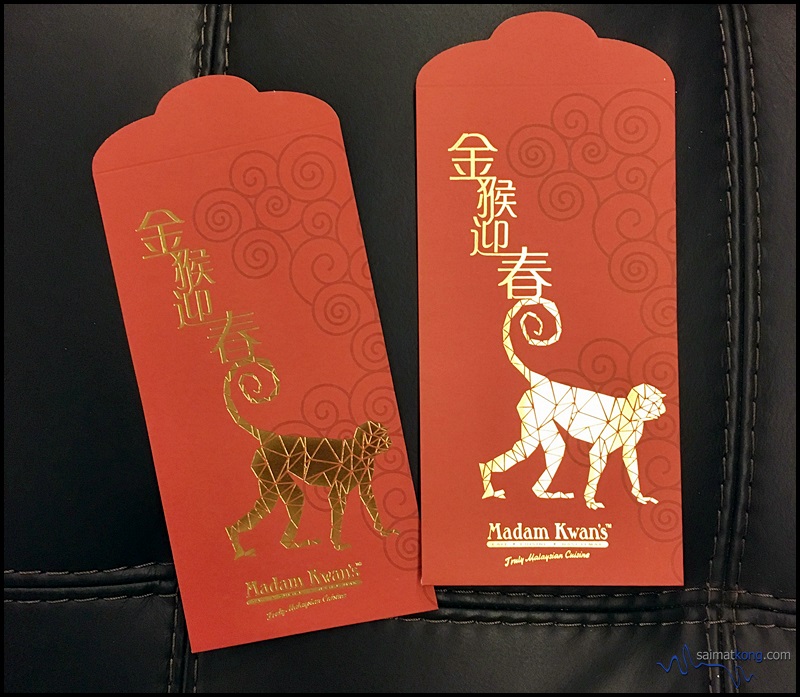 Madam Kwan – This year Madam Kwan's red packets feature a gold monkey. Simple yet beautiful.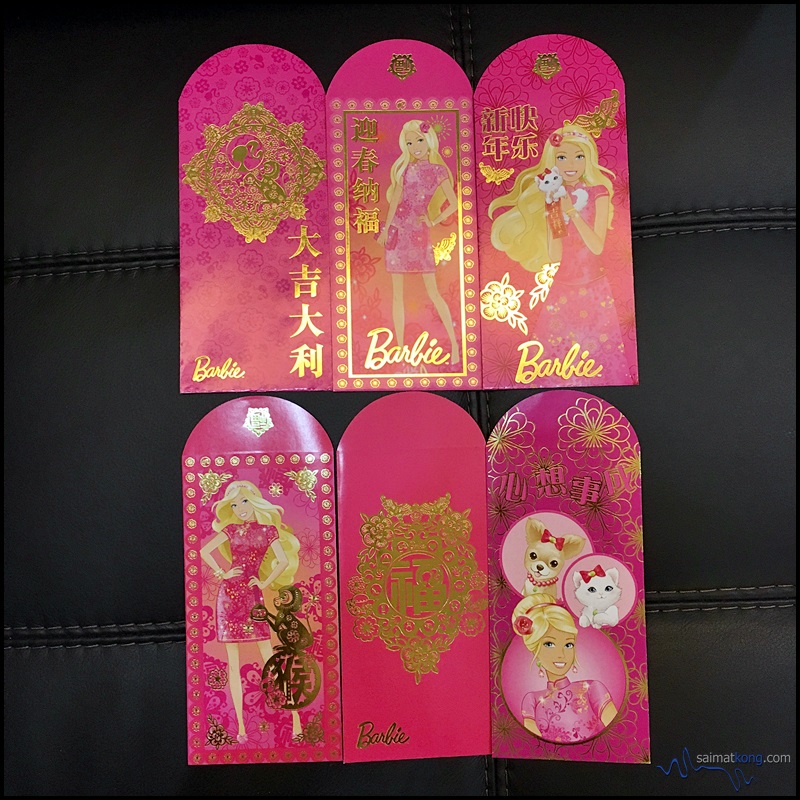 MATTEL BARBIE – This pretty Barbie red packets will surely make little girls happy receiving it.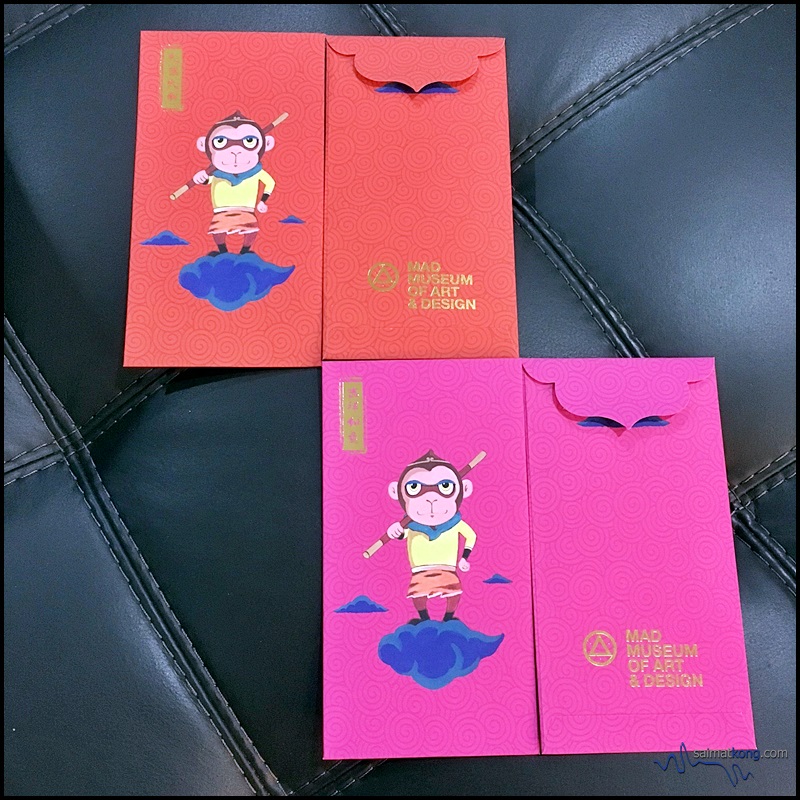 Mad Museum – The red packets from Mad Museum of Art & Design features a monkey which appear to look like Sun Wukong or Monkey King. The beautiful red packets come in bright shades of red and pink.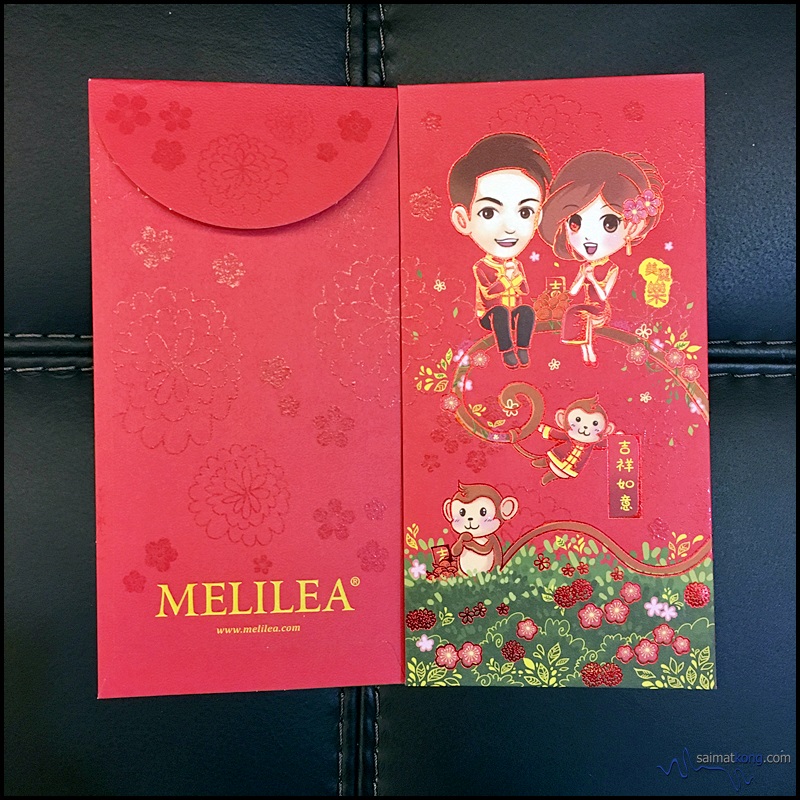 MELILEA – Lovely red packets printed by Melilea for its members.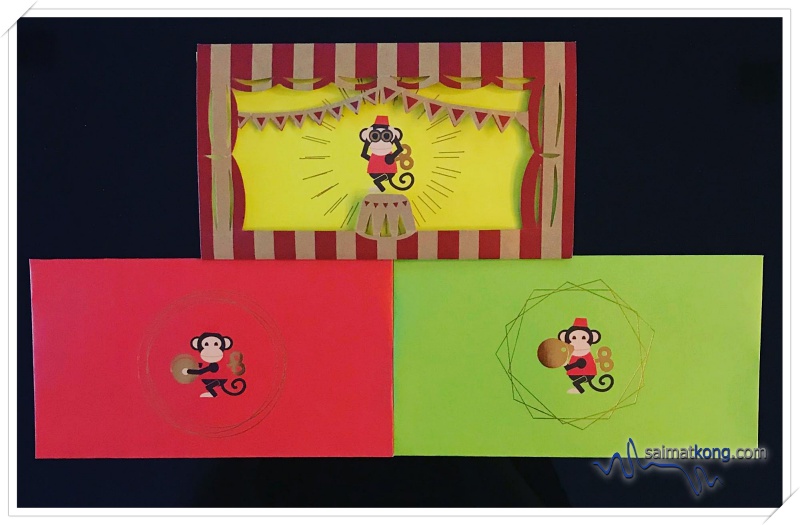 MIDAS TOUCH – To usher in the Year of Monkey, Midas Touch produced a set of fun design red packets featuring a monkey in the middle which looks like a circus monkey on stage. So creative and cute!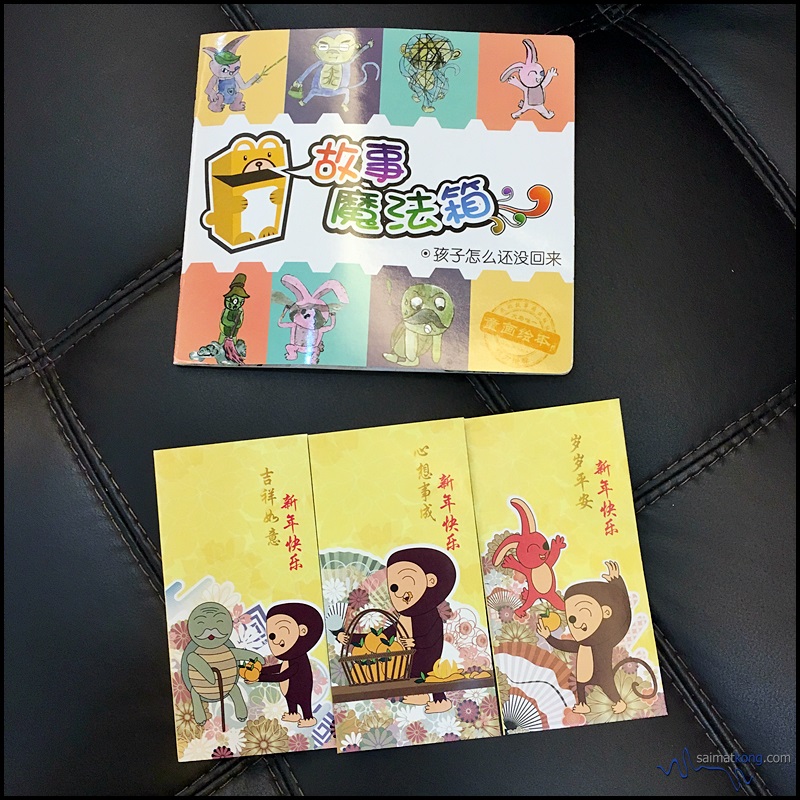 MY STORY BOX – Kids will love these red packets featuring drawings from the educational story books. I bet you can't tell that the pictures are drawn by My Story Box's students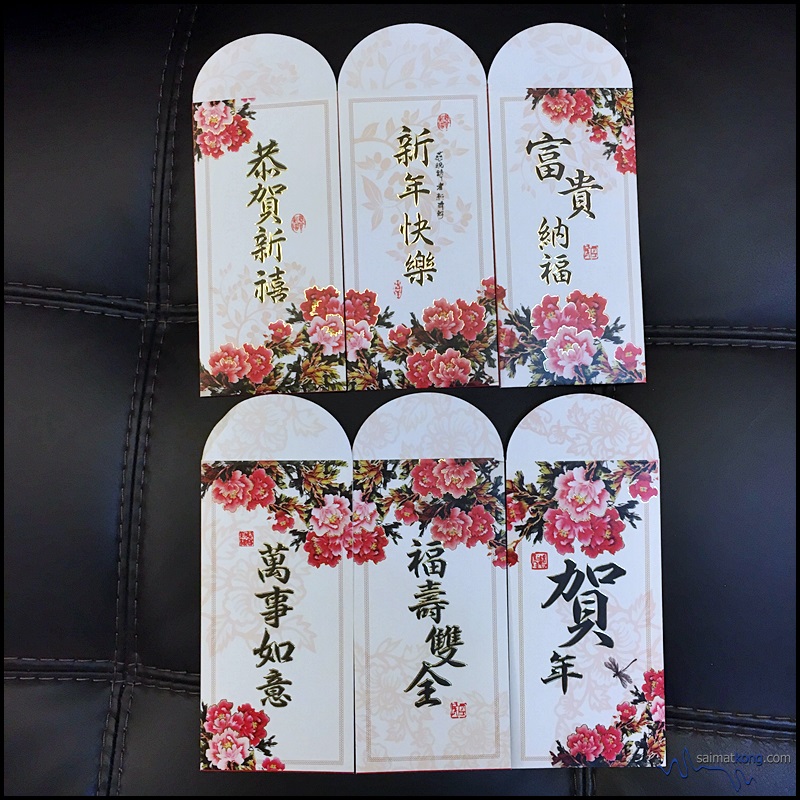 NEWAY KARAOKE BOX MALAYSIA – Neway Karaoke this year printed their set of red packets in a lovely shade of cream with floral motifs and auspicious greetings. These beautiful set of red packets are given to their customers with a minimum spending at their karaoke outlets.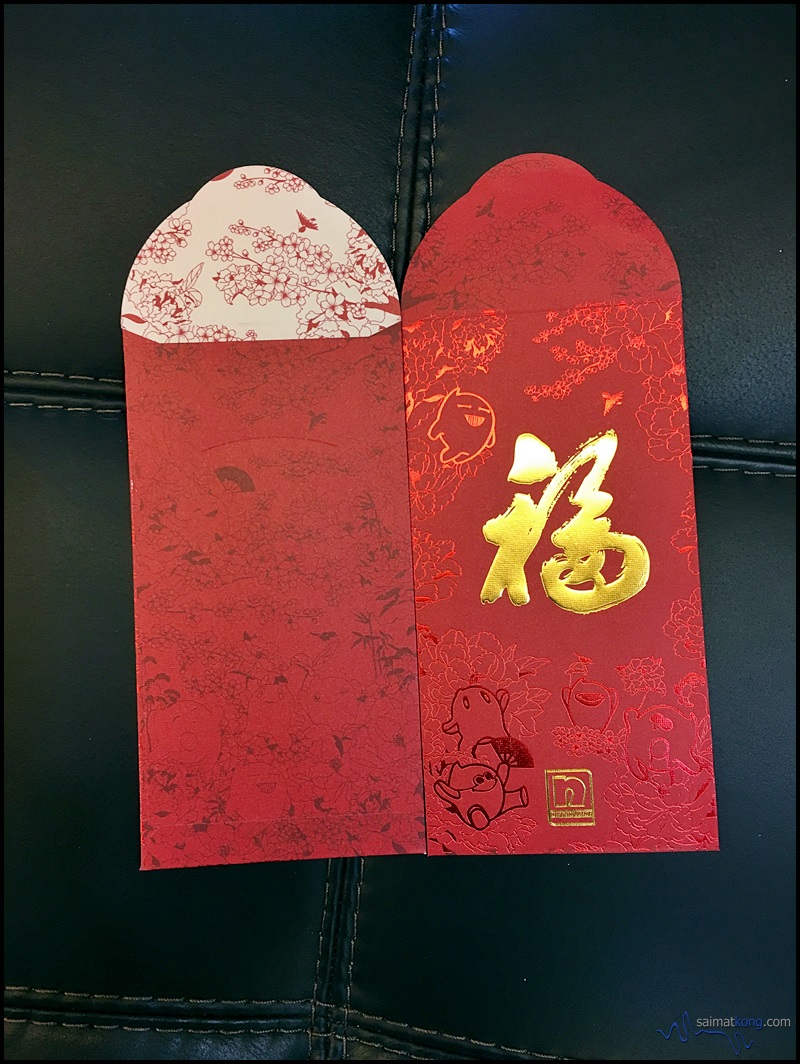 NIPPON PAINT – Elegant red packets from Nippon Paint featuring their adorable blobbies.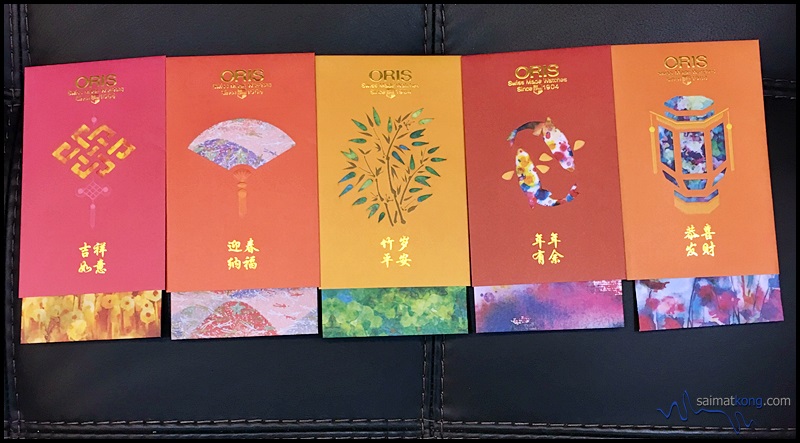 ORIS – Oris' ang pow packets come in five designs and has outer envelopes with die cut. Definitely one of the must-have ang pow sets.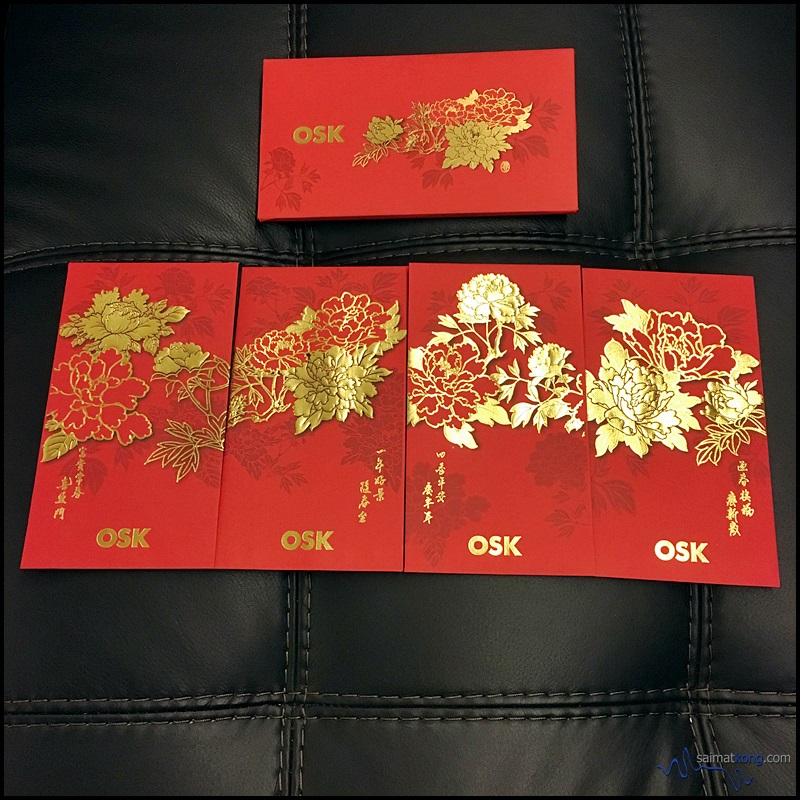 OSK PROPERTY – These set of floral prints red packets from OSK Property will never go out of fashion. The designs are evergreen and so you can always use it for other occasions too.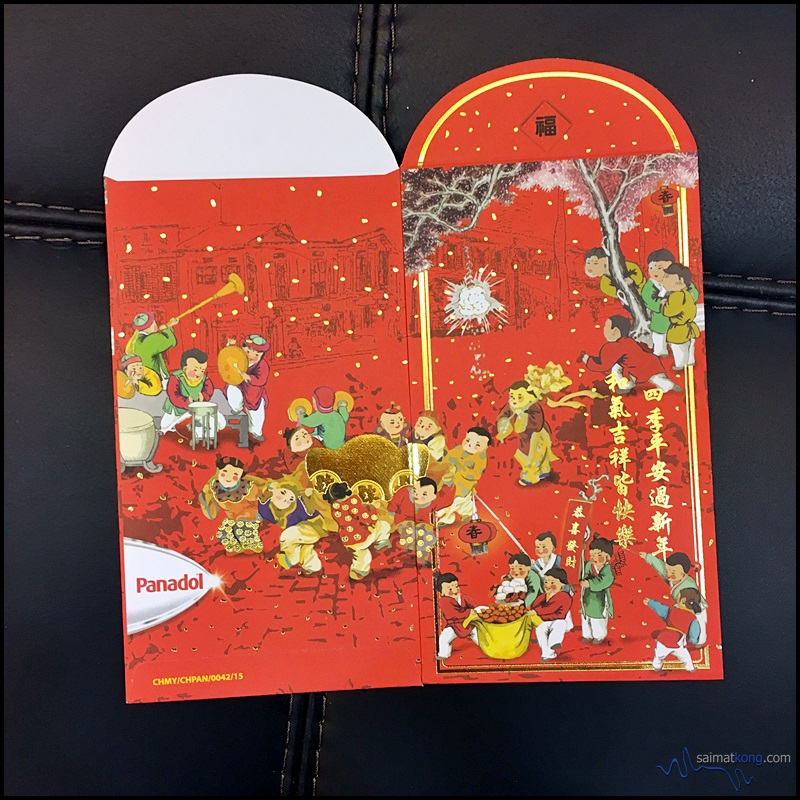 PANADOL – Red packets from Panadol Malaysia.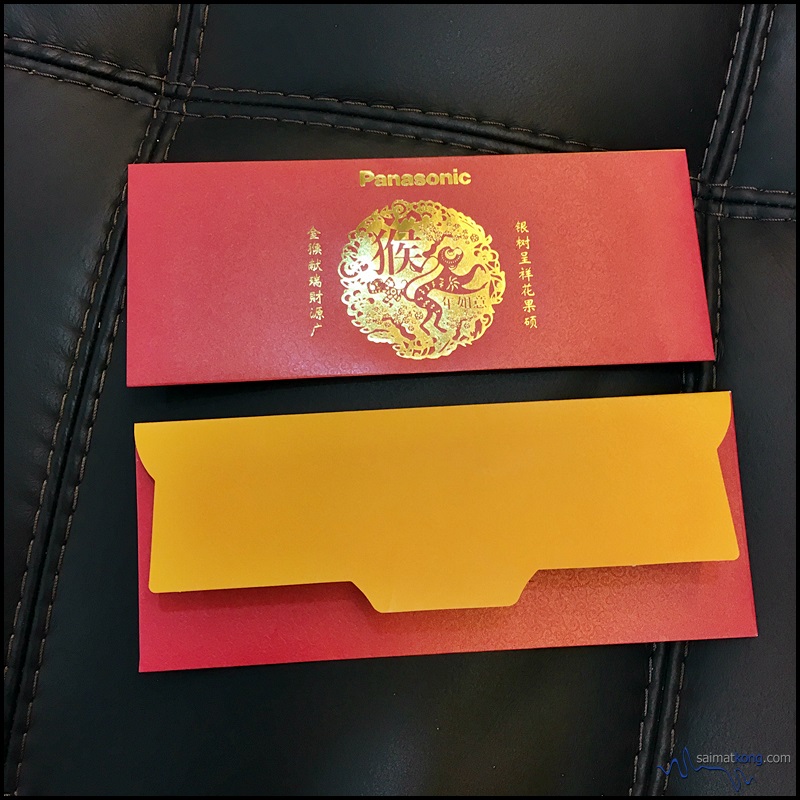 PANASONIC – Panasonic Malaysia printed their red packets with monkey embossed in gold. It's a must to have monkey as it's the year of monkey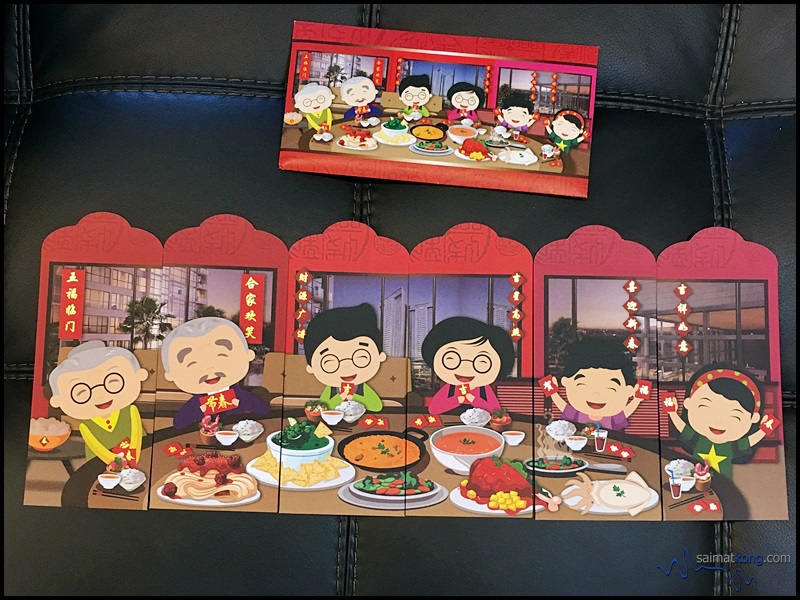 PARADISO MEDINI – The set of family-themed ang pow packets from Paradiso Medini features three generation of a lovely family consist of grandma, grandpa, dad, mum, son and daughter.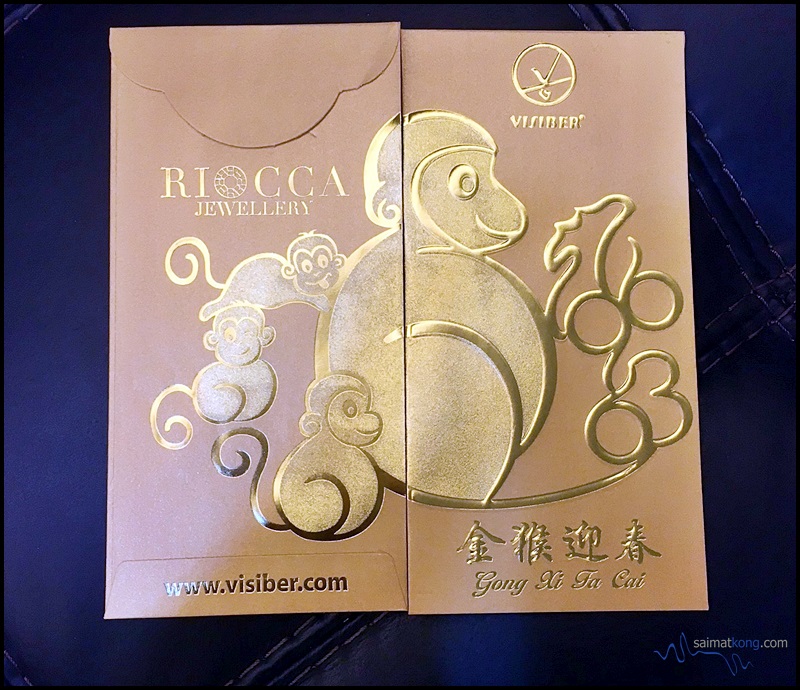 Riocca Jewellery – Such a unique pair of ang pow from Riocca Jewellery coz when you join them together, forms a picture of a big monkey with three little monkeys.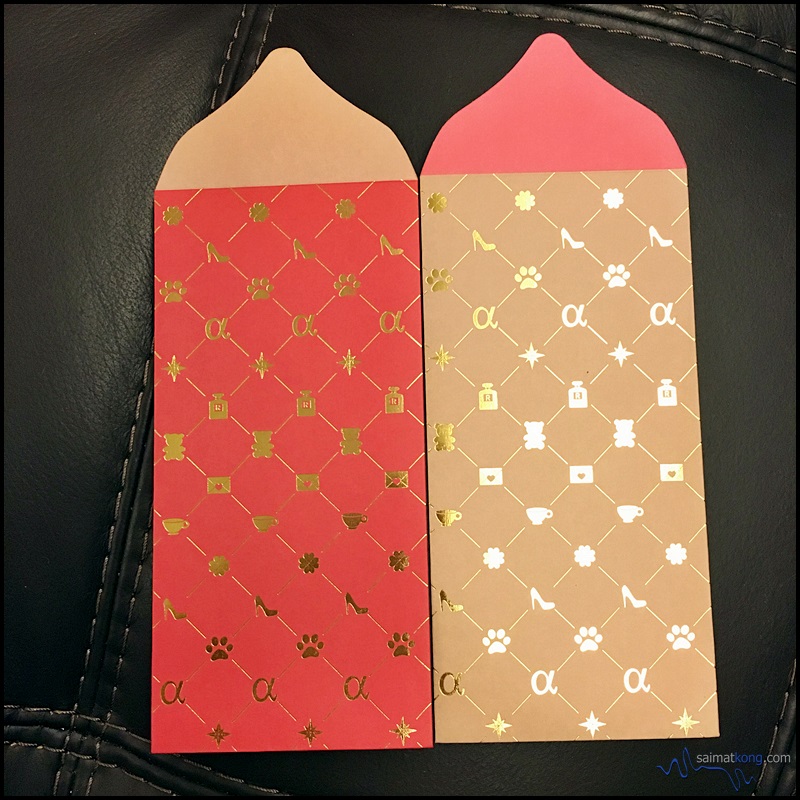 ROSATO JEWELRY – Rosato Jewelry's red packets are available in two colours and features their dainty charms.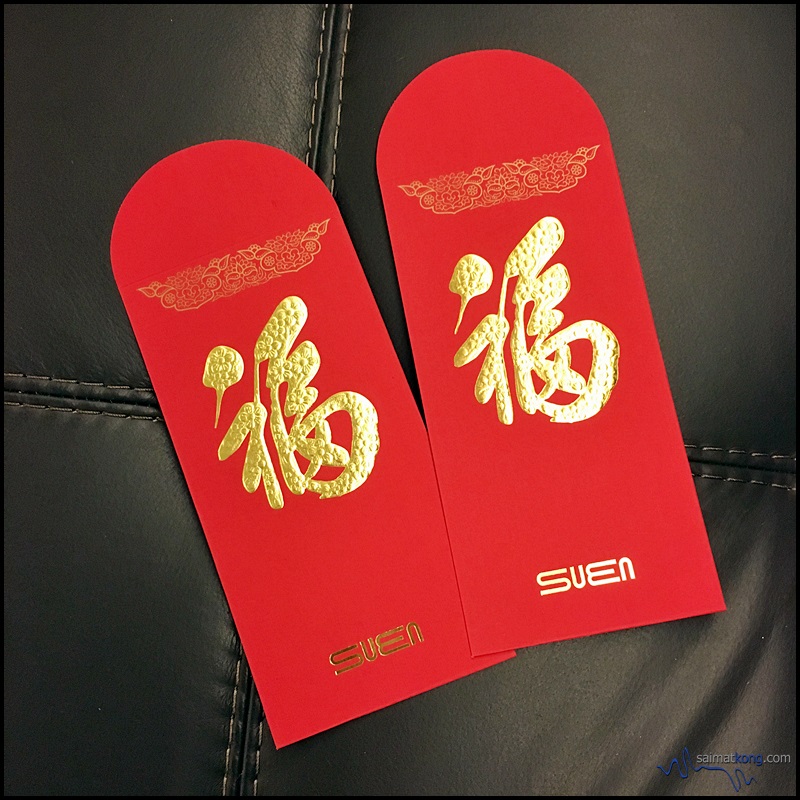 SUEN JEWELLERS – Known for its exquisite jewelry, the exclusive red packets from Suen is simple yet classy with a Chinese auspicious character '福'.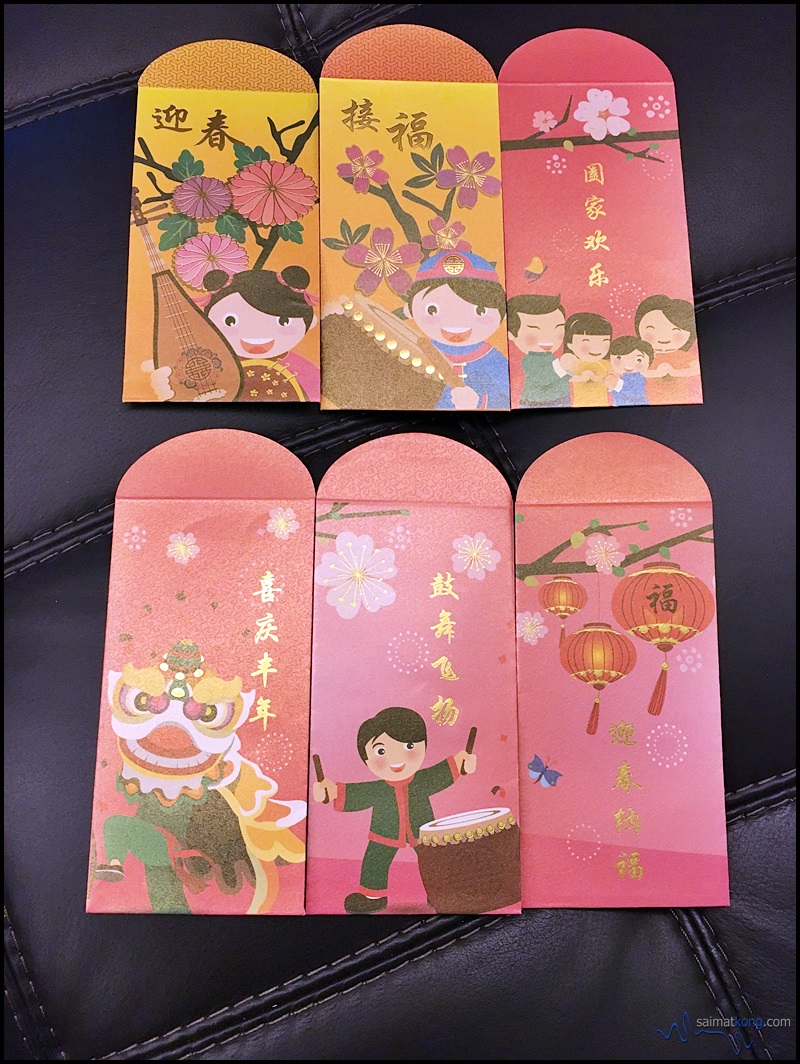 THUNDER PRINT – Red packets from Thunder Print.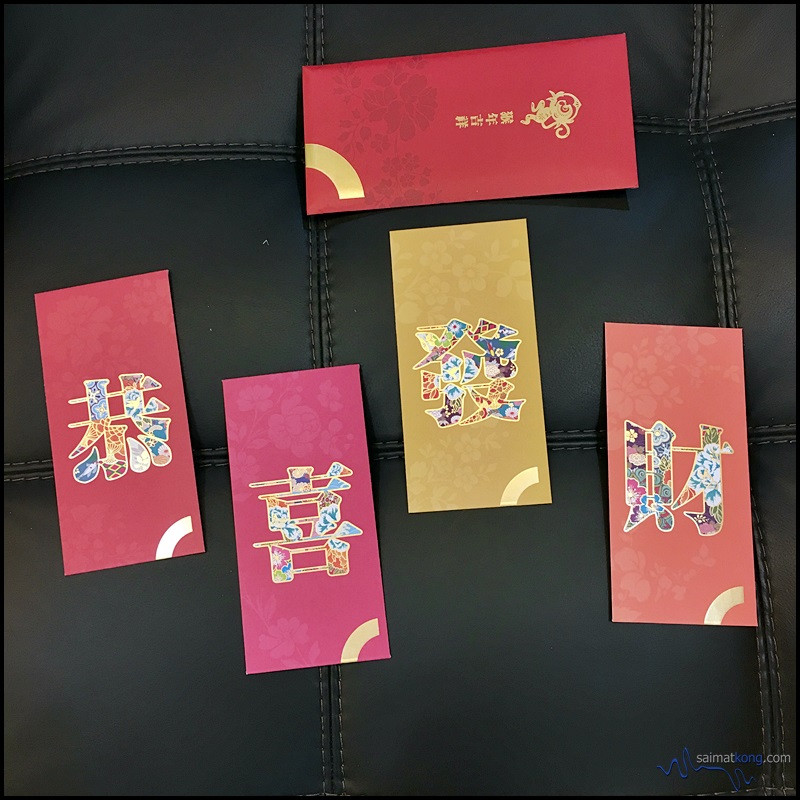 TOKIO MARINE – This year's red packets from Tokio Marine came in multi-colored envelopes with auspicious word on each of them.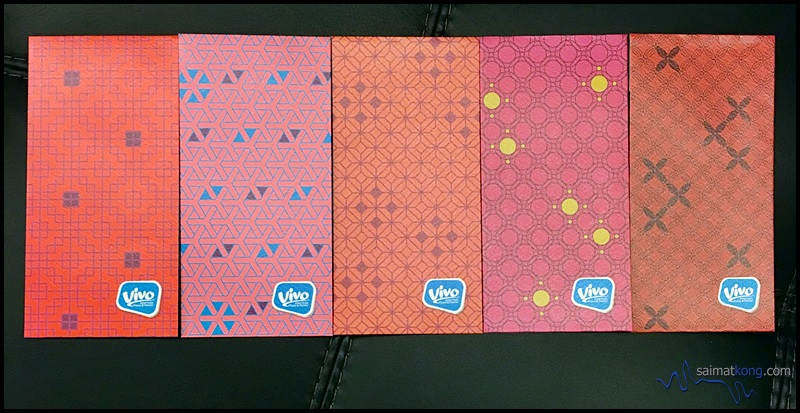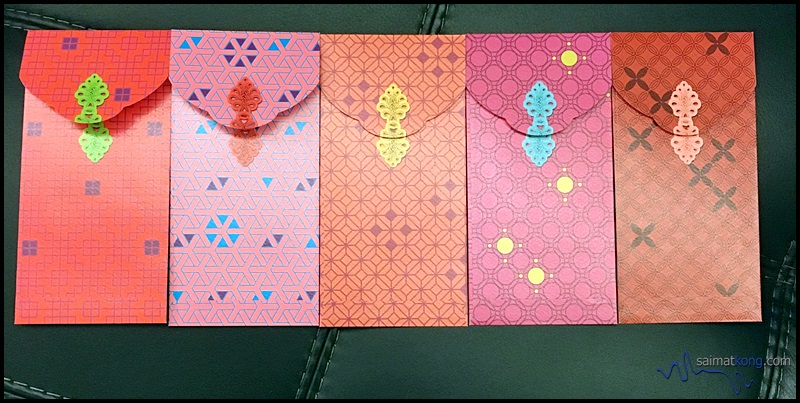 VIVO PIZZA -The red packets designed by Vivo Pizza comes in five different colours. Love the bright colours.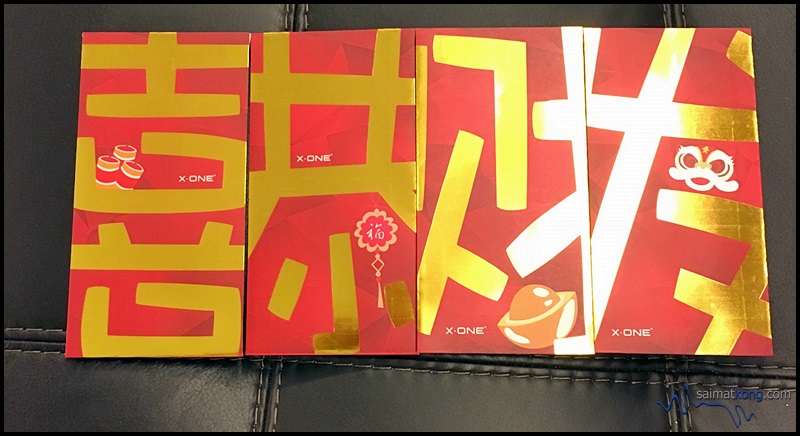 X-ONE SCREEN PROTECTOR – Lovely red packets from X-One beautifully designed by Design Space.
If you would like to have your ang pow packets to be featured in my blog, kindly email me at

Comments
comments