It's been awhile since I go for cafe hopping with The Wifey. Last weekend, we decided to visit Garage 51 by Coffee Societe at Bandar Sunway with Aiden.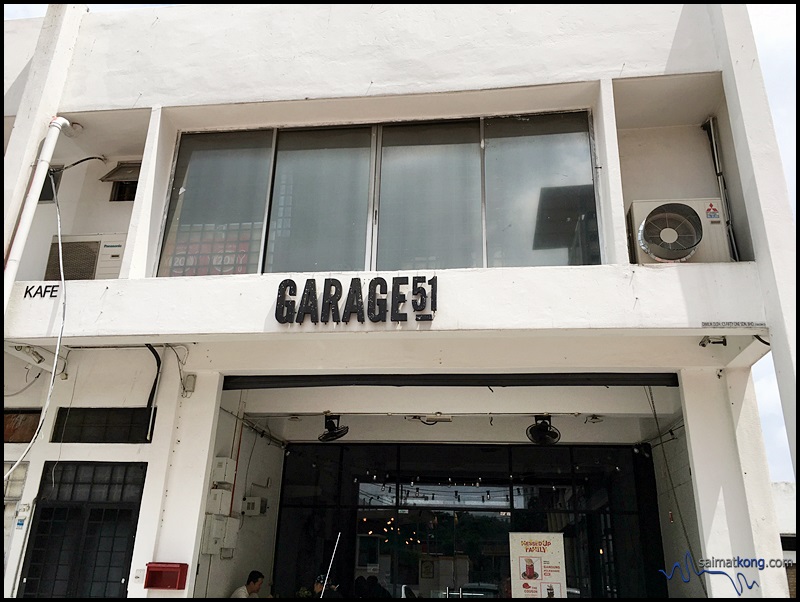 Garage 51 by Coffee Societe occupies a corner shop lot opposite Sunway University.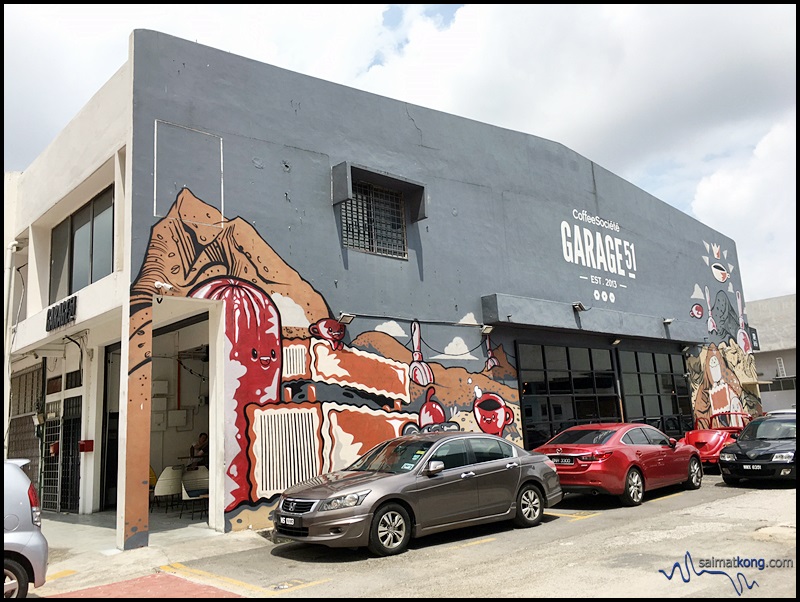 You can easily spot this hipster cafe Coz there's a eye-catching mural painting on the side wall of the corner shop.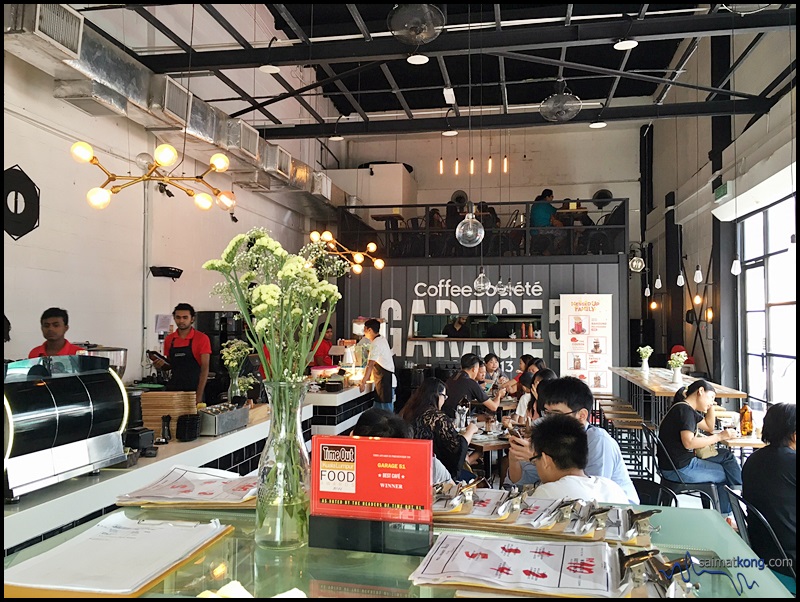 The cafe is such a nice and cosy hangout place for students and youngsters. During weekends, it's often fully packed with couples, youngsters and families with young children for breakfast/ brunch or cake and coffee.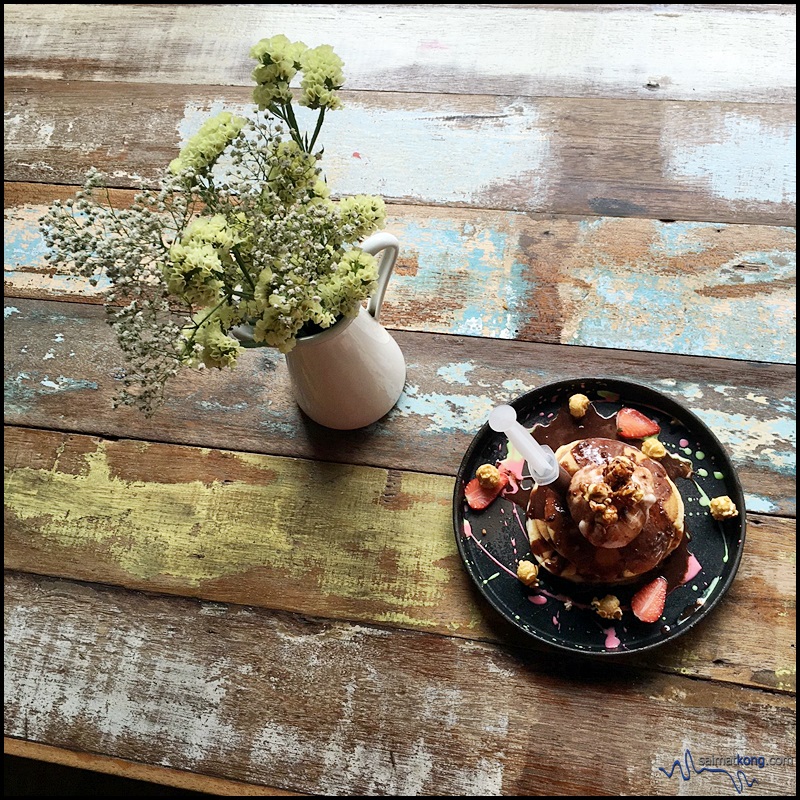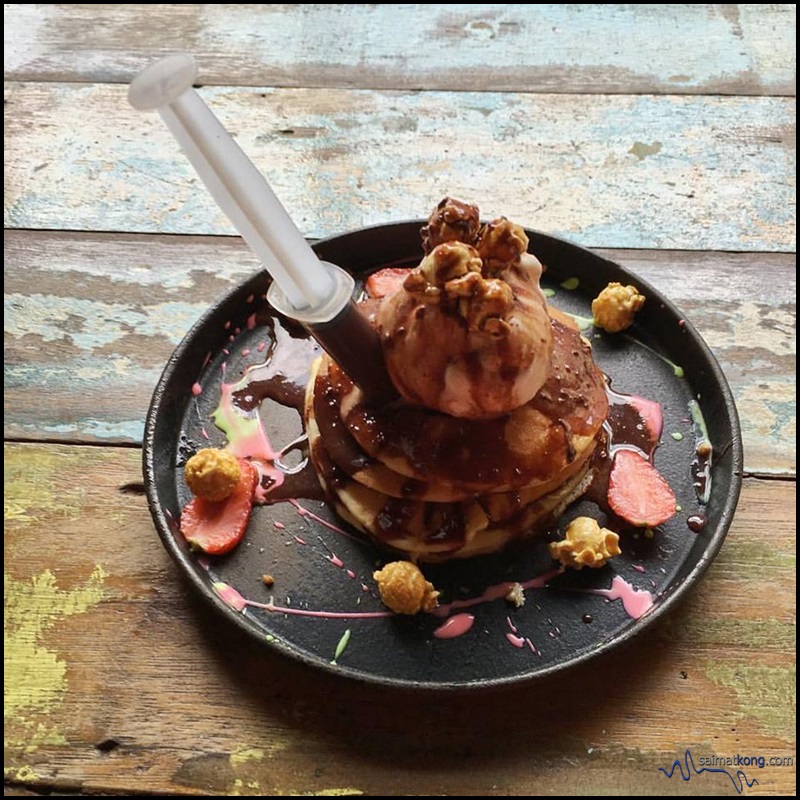 Messy Garage Pancake with Nutella – RM18
The messy pancake is basically a stacked of pancakes with Cream Cheese, Fresh Strawberries, Ice Cream, Caramel Pop Corn, Cinnamon Soil & Nutella. Very messy indeed, super sweet which can give a sugar rush and it was quite good!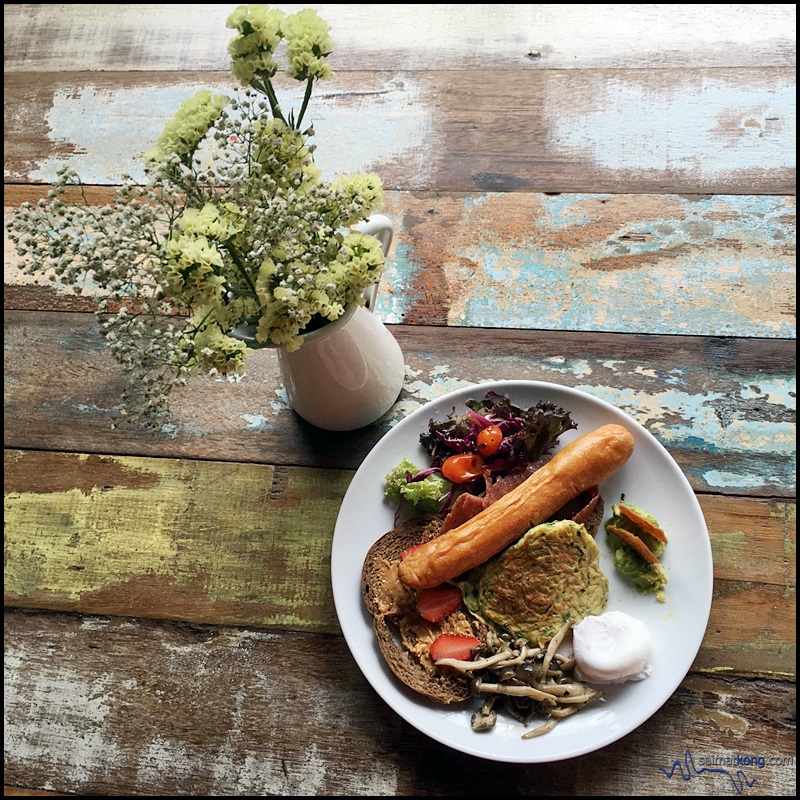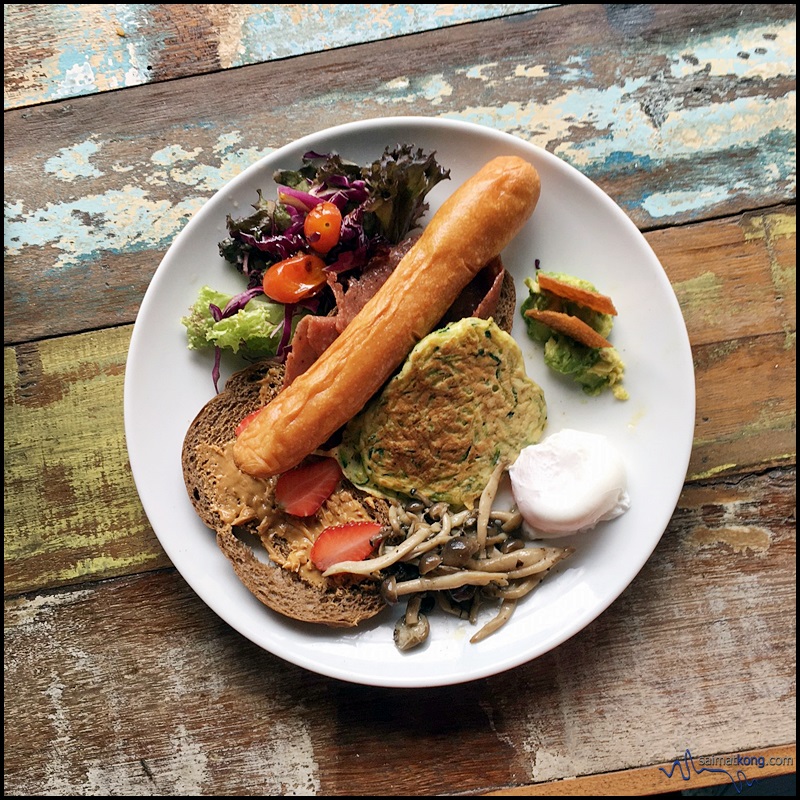 Awesome Garage Breakfast 2.0 – RM26
The Awesome Garage Breakfast 2.0 comes with poached egg, beef salami on toast, jumbo sausage, zucchini fritters, sautéed enoki mushroom & sourdough with strawberry & peanut butter spread. The poached egg was nicely done with soft, smooth and velvety yolk but the rest of the breakfast items was just so so.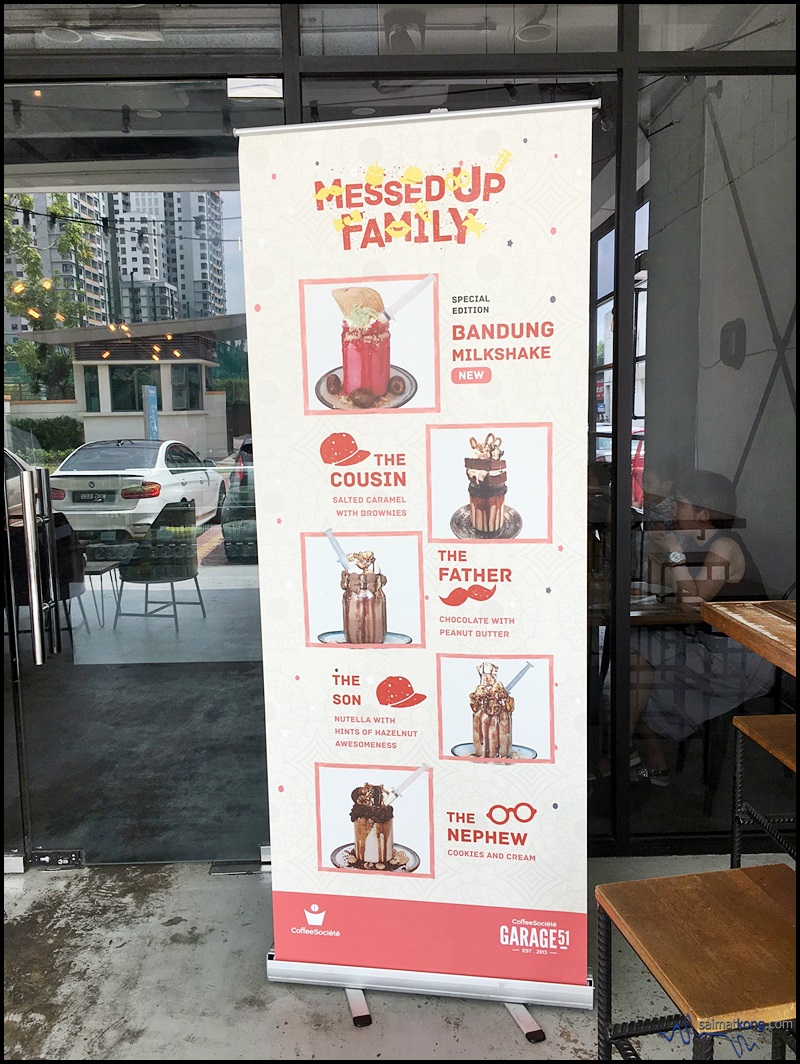 I've been seeing the famous "Garage Messed Up Family" drinks appearing in my Instagram feeds and now I finally can try them. The Messed Up Family somehow reminds me of "The Addams Family". There are basically 5 types of drinks; the special edition Bandung Milkshake, The Cousin (Salted Caramel with Brownies), The Father (Chocolate with Peanut Butter), The Son (Nutella with hints of Hazelnut awesomeness) and The Nephew (Cookies and Cream).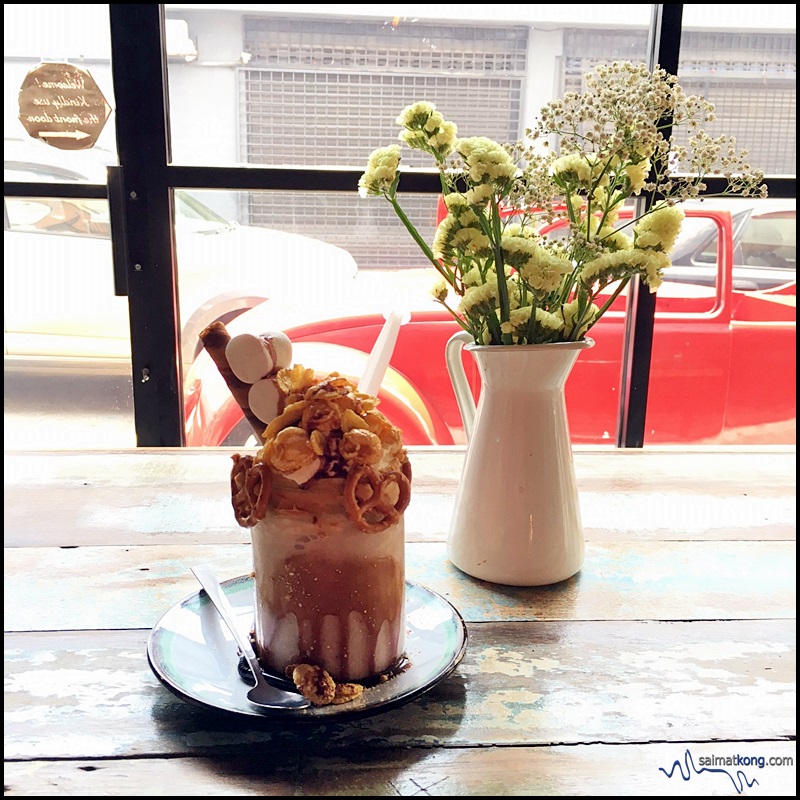 I ordered "The Son" which is made of Nutella with hints of hazelnut awesomeness. It's a super messy milkshake served in jar and topped with cream, cornflakes, marshmallow, popcorns, pretzels and not forgetting their signature "syringe".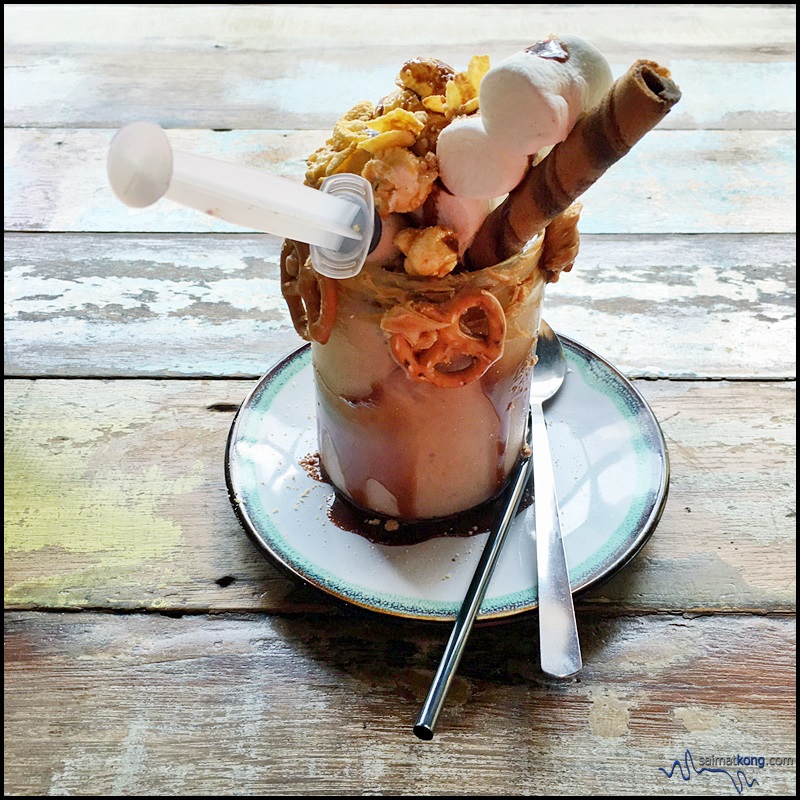 When you're at Garage 51, you've gotta order their signature Messed Up drink! Either you enjoy sipping it with a slice of cake or order it for photo purpose. Haha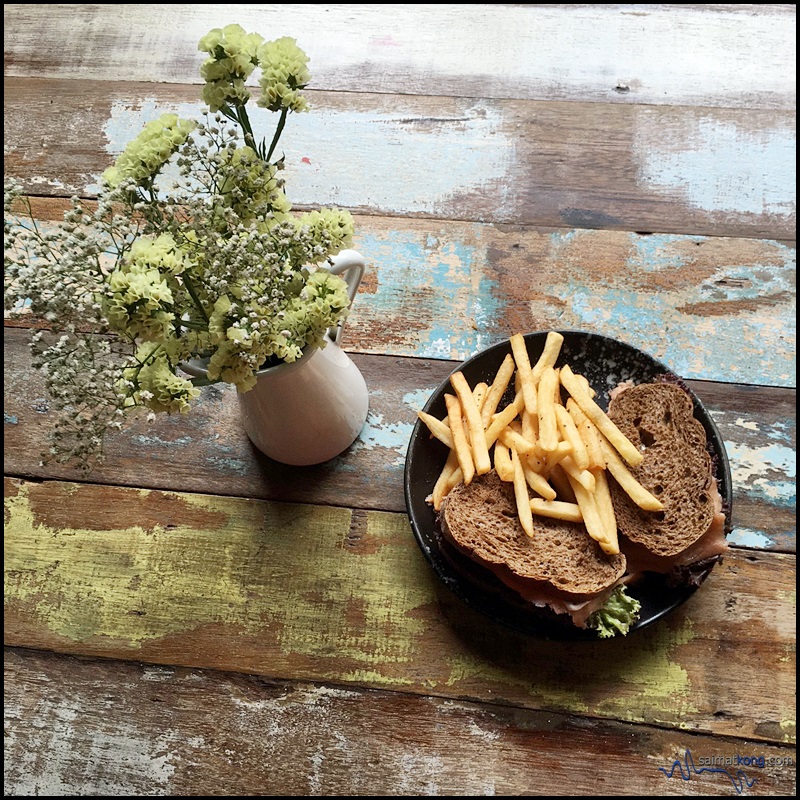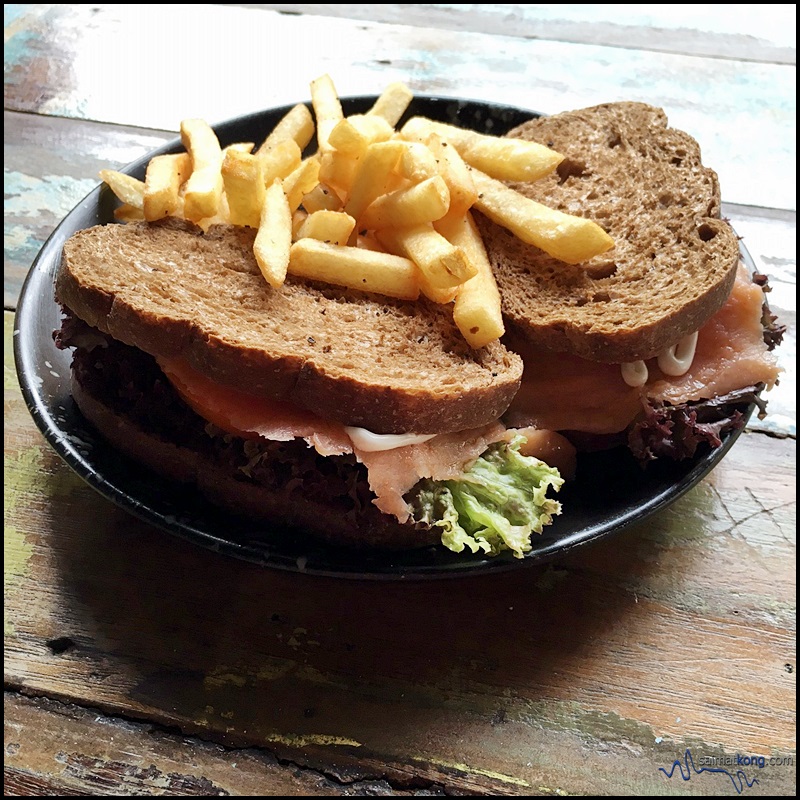 The Smoked Salmon Sourdough with fries was quite nice. We added avocado but we could hardly taste any avocado :/
Verdict: Garage 51 by Coffee Societe at Bandar Sunway is a hipster cafe located just right opposite Sunway University. Their menu features a selection of sweet dessert, western, sandwich items and pasta which is only available after 6pm onwards. It's a nice place to chill with a slice of cake and coffee.
Garage 51 by Coffee Societe
Address: 51, Jalan PJS 11/9, Bandar Sunway, 47500 Petaling Jaya
Business Hour: 11am – 11pm
—
You can subscribe to
my blog, follow me on Facebook, follow Instagram, follow Twitter and Youtube for more updates!
—
Comments
comments