一路有你马力全开首映礼 The Journey Gala Night @ Paradigm Mall
Buoyed by the phenomenal success of Woohoo! 大日子 (2010) and Great Day 天天好天 (2011), notable Malaysian director Chiu Keng Guan 周青元 has his long-awaited feature, The Journey 一路有你, set for theatrical release on 30 January 2014, marking the completion of his Astro Chinese New Year trilogy films.
Presented by Astro Shaw and produced by Woohoo Pictures, The Journey 一路有你 is a cross-continental story that explores the idea of culture, not just as tradition but as an expression of love, starring amateur actors such as 74-year-old retiree Frankie Lee Sai Peng 李世平, Australian stage actor Ben Andrew Pfeiffer 班菲佛, winner of Miss Astro Chinese International Pageant 2007, Joanne Yew Hong Im 尤凤音, as well as the average man of the street – kids and senior citizens with little or no experience in acting. Their involvement allows the film to portray a sense of realism and authenticity.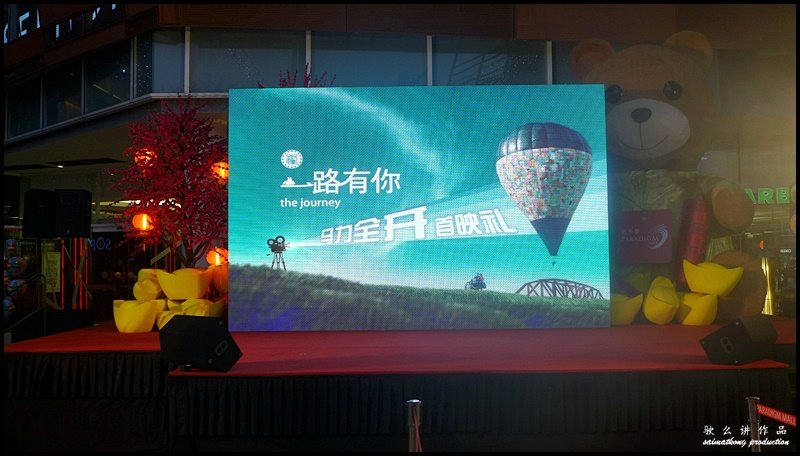 Interview During 全民电影《一路有你》马力全开首映礼 The Journey Red Carpet + Gala Night @ Paradigm Mall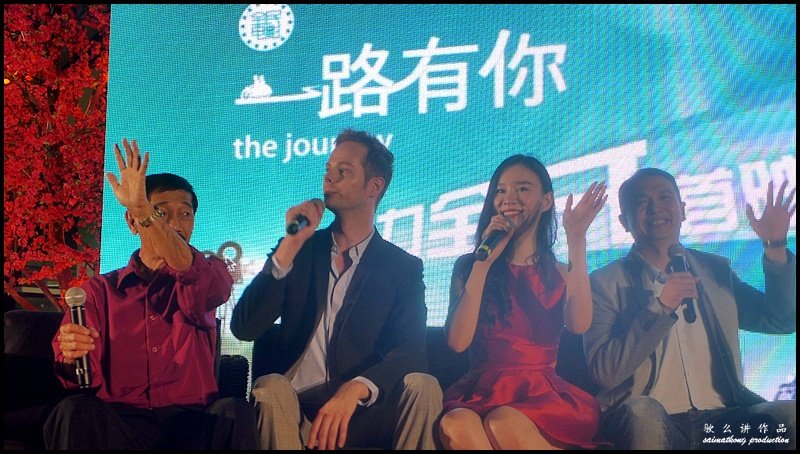 The Journey 一路有你 Movie Synopsis :
When Bee (Yew) returns to Malaysia for the first time in a decade – she introduces her conservative father Uncle Chuan (Lee) to her happy-go-lucky British fiancé, Benji (Pfeiffer). With Benji's lack of cultural understanding and comprehension of Chinese traditions, Chuan opposes their marriage. Unexpected circumstances ensue, and Chuan reluctantly submits to their union, on the condition that their wedding adheres to Chinese tradition. Part of that tradition is that Chuan must invite all of his childhood friends personally. So the quintessential odd couple, Benji and Chuan, embarks on a cross-country adventure to deliver the invitations. Despite language barriers and initial hesitation from both parties, the two men come to realize that their priorities are essentially one and the same.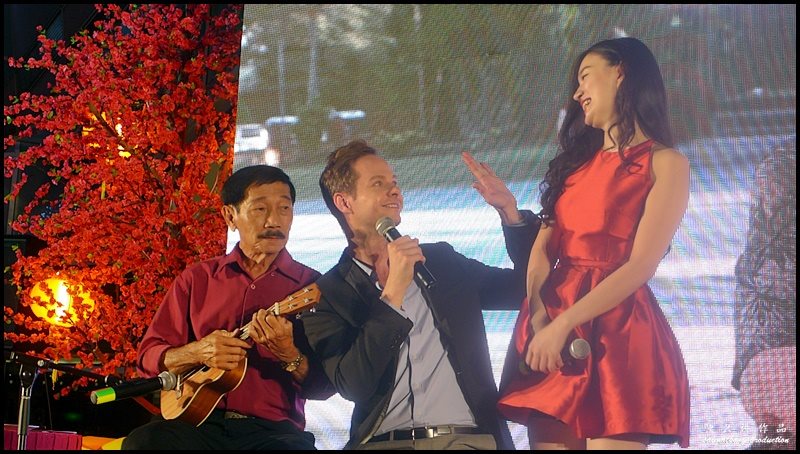 全民电影一路有你 The Journey : Ben Andrew Pfeiffer 班菲佛 – The Better Half 有福氣
The Journey 一路有你 director, Chiu Keng Guan, was recently awarded Best Director for his film Great Day 天天好天 (2011) at the first local Chinese-language film awards, the 2013 Golden Wau Awards. The idea of making the Nation Movie project like The Journey 一路有你 came to him while he was producing the Astro Chinese New Year music video, Happy Dragon, which was an instant hit in 2011/12. Inspired, Chiu Keng Guan then went on a quest to get the right talents for the film.
全民电影一路有你 The Journey : Geraldine颜慧萍《一步距离》
"During the month-long extensive shoot of Happy Dragon in various places in Malaysia, we came across many talented people regardless of their age and background. This experience has inspired us to explore the possibility of engaging more local people in our production, which is also in line with Astro's efforts in developing a diverse talent pool for the industry".
Under Astro's Nation Movie campaign, Astro adopted an unconventional and bold approach in making this film project a reality. Besides the cast members and the filming crew, Astro invited the public to also be part of the film in more than one ways. Many people from all walks of life came to support and help contribute towards making this film, be it by providing make-up for the cast or even creating props for the film. A landmark achievement of such a show of support from the public included the creation of a 90-ft hot air balloon, which was made of over 10,000 recycled plastic bags contributed by the people all over the country. The hot air balloon is believed to be the largest record-breaking movie prop for the film.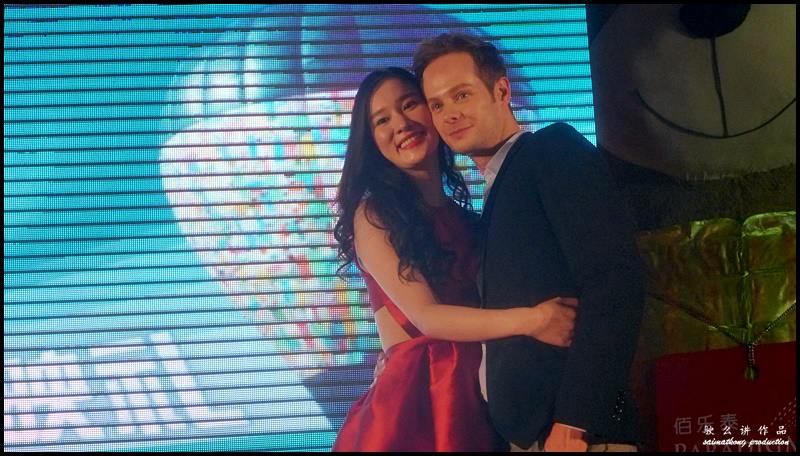 The film was shot in 40 days over a period of four months. Commenting on the filming process, Chiu Keng Guan shared, "It was challenging as we filmed around unconventional outdoor locations round-the-clock spanning across Cameron Highlands, Ipoh, Penang, Kedah, Melaka and Johor. We also managed to overcome many technical hurdles and unforeseen circumstances. I am grateful to my crew who has always managed to pull through even during trying times."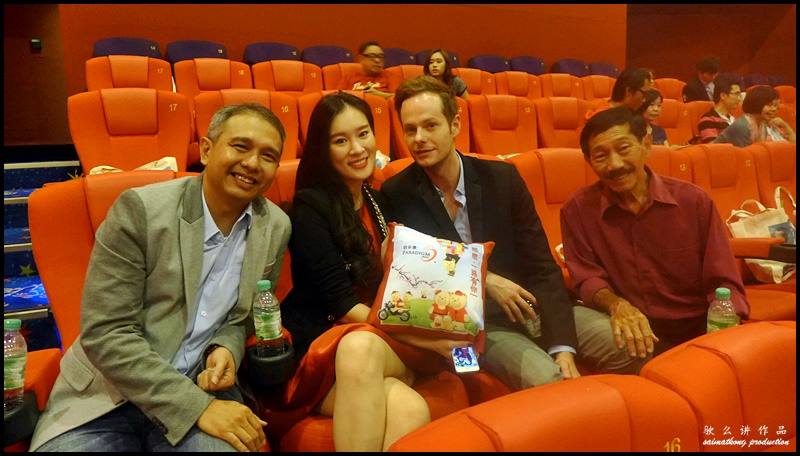 Besides, what makes this film interesting and special is that, it is set against the backdrop of picturesque landscapes in Malaysia, portraying many unique local Chinese cultures and lifestyles such as Astro's Chinese New Year countdown gala, 'Pai Ti Kong' (Worship of Heaven) at the Clan Jetty, Penang, and the Chingay Parade in Johor Bahru.
Recently in October 2013, The Journey 一路有你 made its global premiere at the inaugural Taoyuan Film Festival in Taiwan and was voted the best foreign movie amongst 61 films from 25 countries.
The Journey 一路有你 is a must watch movie during this Chinese New Year!
Click here to check out more pictures of the Gala Night.
—
Follow me on Facebook, Twitter, Instagram for more live updates!
Facebook : https://www.facebook.com/smartkong
Twitter : https://twitter.com/saimatkong
Instagram : http://instagram.com/saimatkong

Comments
comments