You've seen the trailer, you've listened to the songs, you've watched the music videos. Today, OlaBola, the movie that everyone's talking about, will kick off in 126 screens at nationwide cinemas in Malaysia and Brunei!

OLABOLA – Official Trailer 28 January 2016 [HD]
Yes, OlaBola is a movie that features the beautiful game of football. But it's also more than that. Much more. It's about the beautiful people of different cultures in Malaysia. It's about relationships, family, romance, friendship and what it's like living in a country where everyone speaks multi languages. It just so happens that sports is what most unites us as a nation. And this is where all those elements in OlaBola converge to give us a heart-warming story of the loves and lives of a group of individuals whose passion for football drives them to make sacrifices for their loved ones and their country.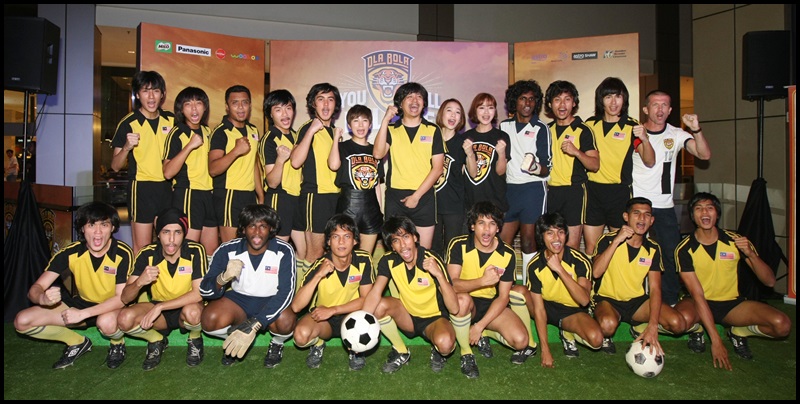 OlaBola, an original story by director Chiu Keng Guan (周青元), follows a team of footballers in the 80s as they struggle to reconcile their family and romantic relationships with their love of football and their odyssey towards international glory.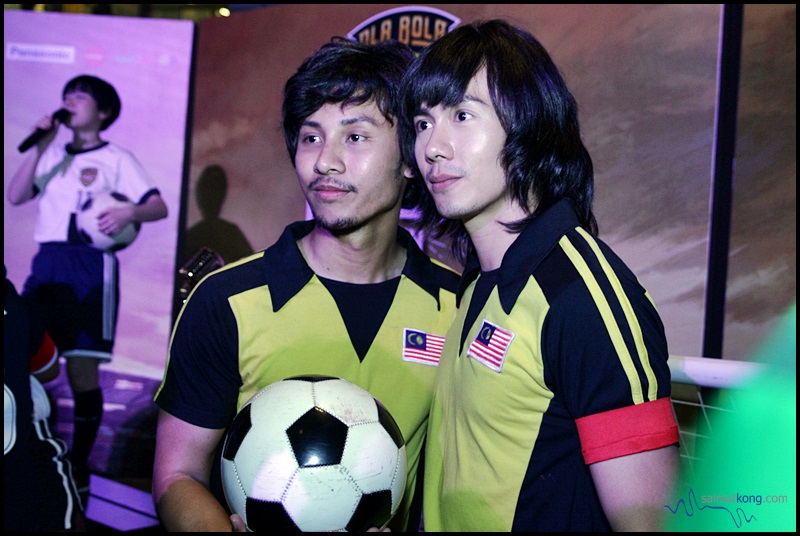 The hotheaded team captain Tauke (JC Chee) walks a tough path towards trying to give his girlfriend and his family a better life. The question is, how long can he go on with a life dedicated to football before it all becomes too much? Then there's Muthu (Saran Kumar) whose relationship with his father is strained because of his football ambitions. Meanwhile, there's the animated Rahman (Bront Palarae), an aspiring sports commentator whose family is 100% behind him but has to struggle with his own lack of self-confidence.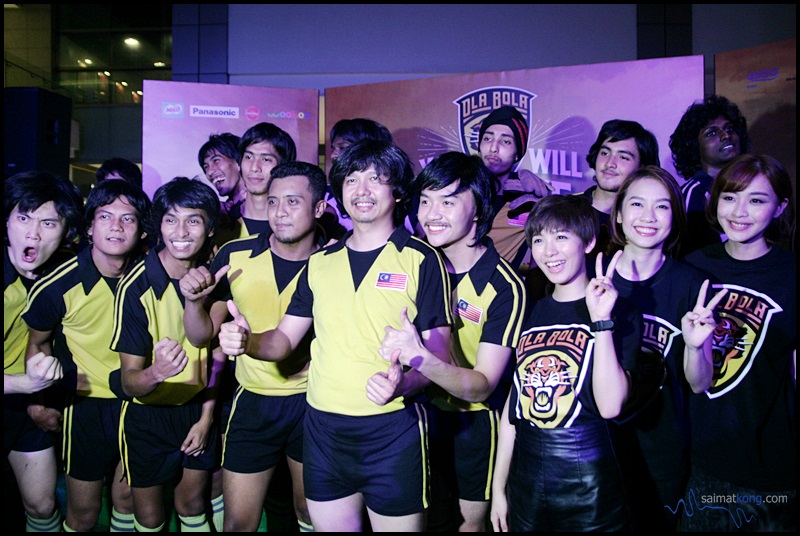 Then, there's the individual team members themselves who strive to find the soul of the team despite conflicts and disagreements. Adding to the friction in the team is determined striker Ali (Luqman Hafidz) fighting for a chance to wear the coveted No. 10 jersey.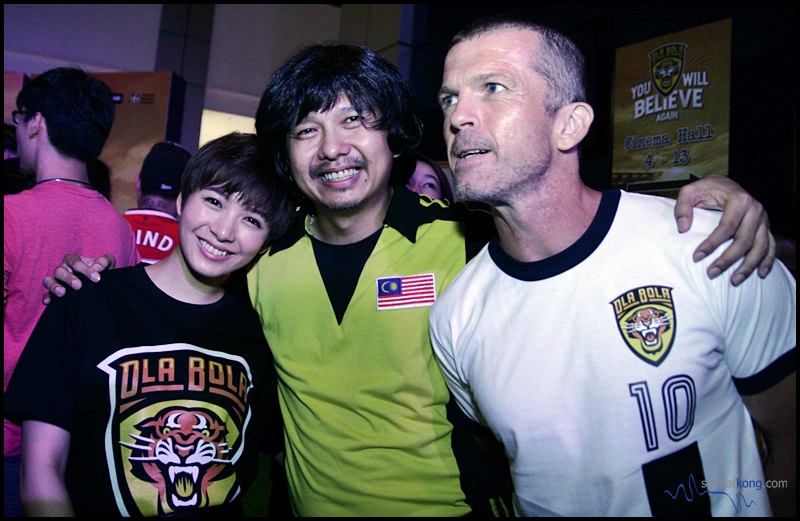 As with his previous record-breaking blockbuster hit The Journey (2014), Chiu has once again crafted a movie that celebrates the cultural mosaic of Malaysia, and through drama, romance, action and comedy, stirs the emotions and evokes pride in the beauty and harmony of our country. And like in The Journey, Chiu shows us the amazing things people can achieve once they put their differences aside and learn to understand each other.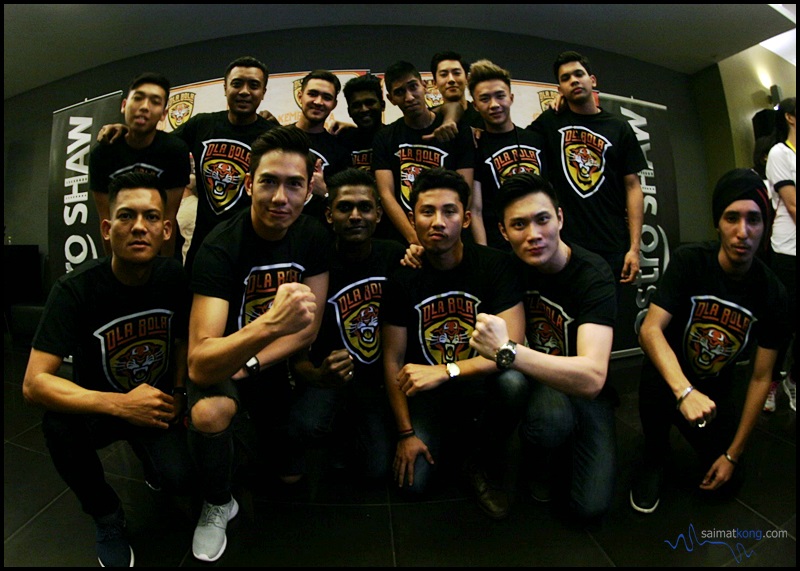 Set in the early 1980s, OlaBola features quite an amount of Visual Effects (VFX) work to make the locations and sets look authentic. The football matches were shot in the historical Stadium Merdeka, and a real 80s-style carnival was constructed specially for the film. The astounding attention to detail extended to even having actors like Saran Kumar – whose character comes from an estate – learn to peel a coconut the traditional way.
SYNOPSIS

Marianne, a young professional, is disillusioned with her working life in Malaysia. Feeling she has had enough, she prepares to leave for England's greener pastures. But her one final assignment leads her to discover a story so amazing, it literally changes her life.
It is a story set in the 1980s during tumultuous economic times, about an unlikely team of footballers whose disagreements have left them with a streak of embarrassing losses. Personal issues have caused each of them to crack under pressure while the team slowly falls apart. They have only one chance left for international glory, and this multicultural team has to find it in their hearts to overcome their individual odds and unite for the sake of an entire country. But unknown to them, their greatest test is yet to come, one that will make or break their fighting spirit and the nation's hopes and aspirations.
At once a powerful lesson from the past and a hopeful missive for the future, OlaBola, a fictional tale based on true events, invites us to celebrate our differences and unite as a nation with a collective goal. This poignant zero-to-hero story reminds us that there is beauty in our diversity and strength in our unity. And like Marianne, we might just find our reason to persevere and fight for our dreams here within this beautiful country called Malaysia.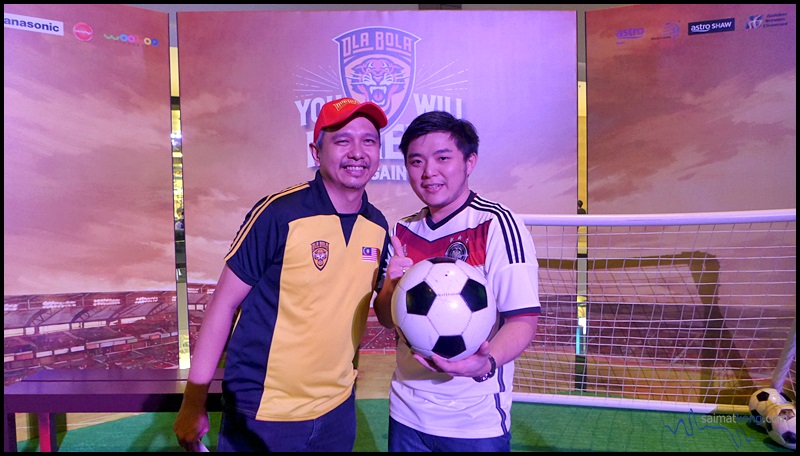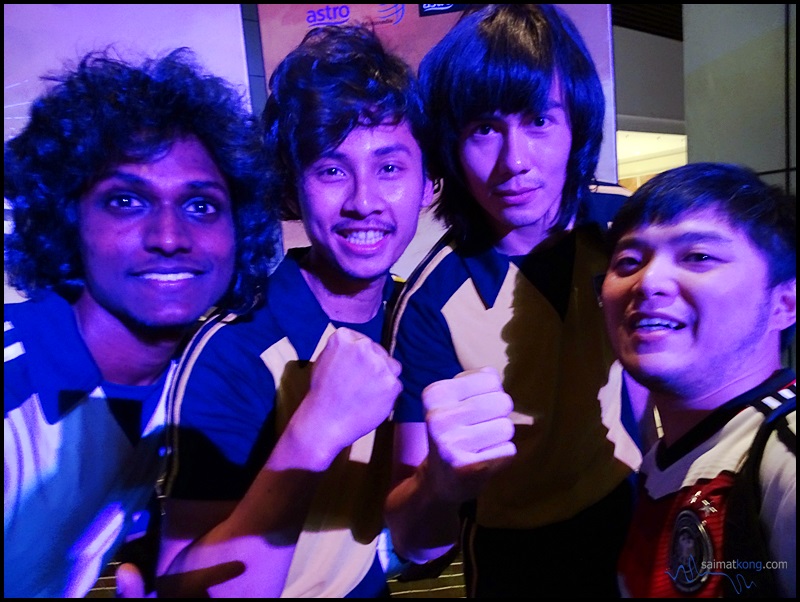 OlaBola is truly a Malaysian movie that not only features a multicultural cast but encourages us, Malaysians, to believe again in each other and in the greatness that Malaysia can achieve. In association with Woo Hoo Pictures, OlaBola is presented and produced by Astro Shaw Sdn Bhd, Multimedia Entertainment Sdn Bhd and Golden Screen Cinemas Sdn Bhd, and is set for release in 126 screens at nationwide cinemas in Malaysia and Brunei on 28th January 2016.
Comments
comments