I finally had time to write a blog post of my Taiwan trip in July. Refer to the complete Taiwan trip itinerary. I had so much fun shopping, eating and exploring new places….overall it was an enjoyable trip! Looking forward to visit Taiwan again soon (hopefully) 😀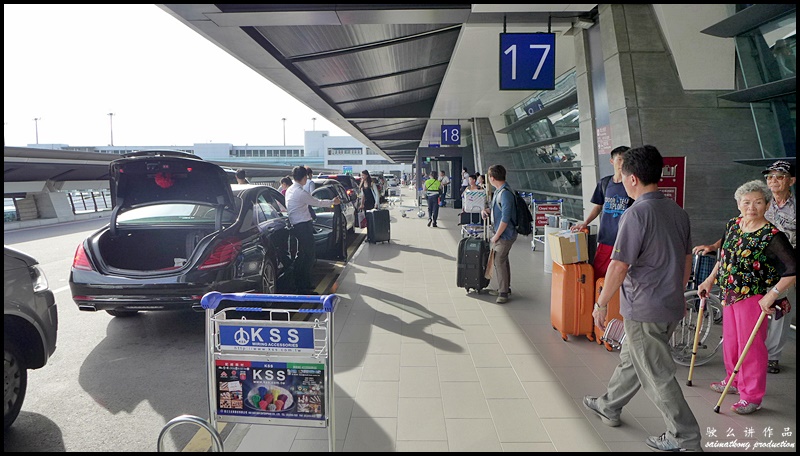 Getting to and from Taoyuan International Airport (臺灣桃園國際機場) is actually very easy. The easiest way to travel is definitely by taxi but it can be a little pricey, from NT$900 – NT$1200 depending on the number of passengers and your destination. For budget travelers, it's recommended to board Kuo-Kuang Bus (國光客運) to Taipei Main Station first and then proceed to your destination using the Taipei MRT. The traveling time from the airport to Taipei city is around 1 hour depending on traffic, and the fare starts from NT$125. Since we're traveling with an infant, I booked a 7 seater van which cost NT$1200.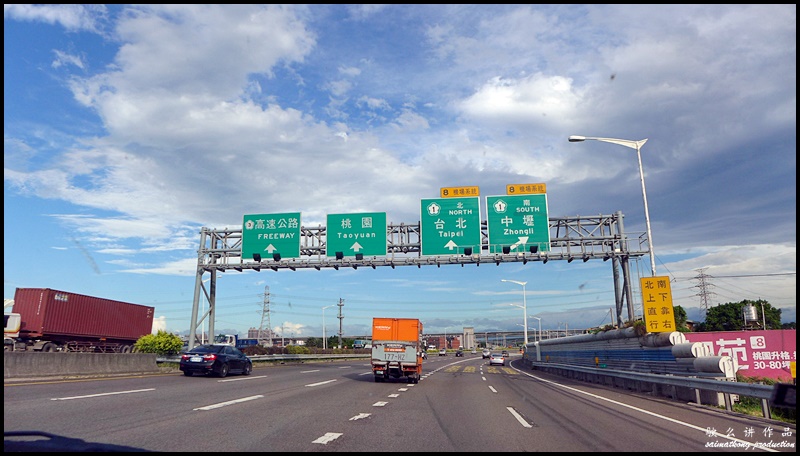 Views along the way to our hotel.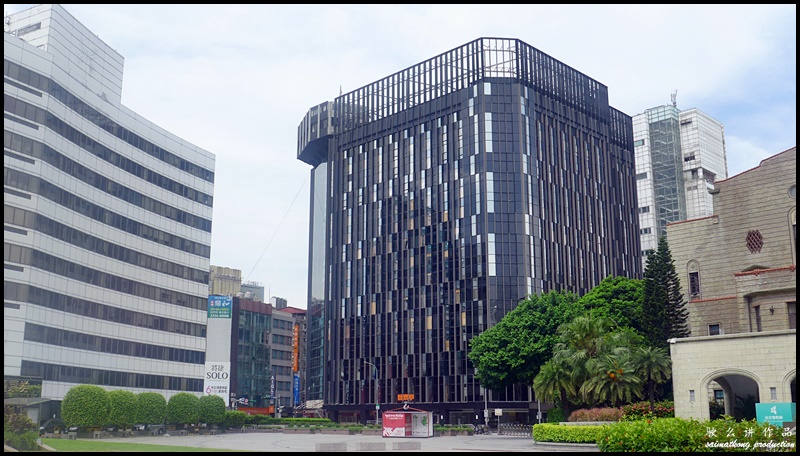 Arrived at Hotel Midtown Richardson (德立莊酒店). The hotel is fairly new and is still going through some minor renovations. The location is excellent as it's just a few minutes walk to Ximen MRT Station and Ximending shopping area.
If you're looking for a cosy and comfortable hotel to stay around Ximending, I highly recommend Hotel Midtown Richardson. The location is good as it's very near the tourist and shopping area in Ximending. You may like to book your room in Hotel Midtown Richardson here on Agoda. It's always my best option to book my accommodation when I travel 🙂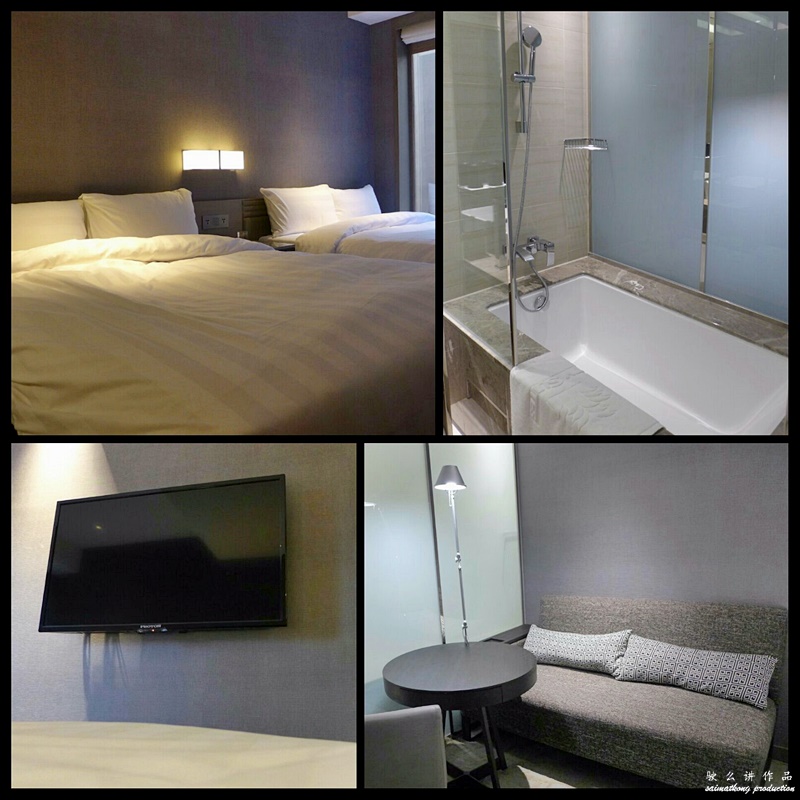 We stayed in family room which had two double beds and a sleeper sofa. The room is spacious and clean with basic amenities like complimentary WIFI in the room, toiletry kit, slippers, hair dryer and towels.
Hotel Midtown Richardson
台北市中正區秀山街4號 4, Taipei, Taiwan
Address: No. 4, Xiushan St., Ximending, Taipei, Taiwan 10042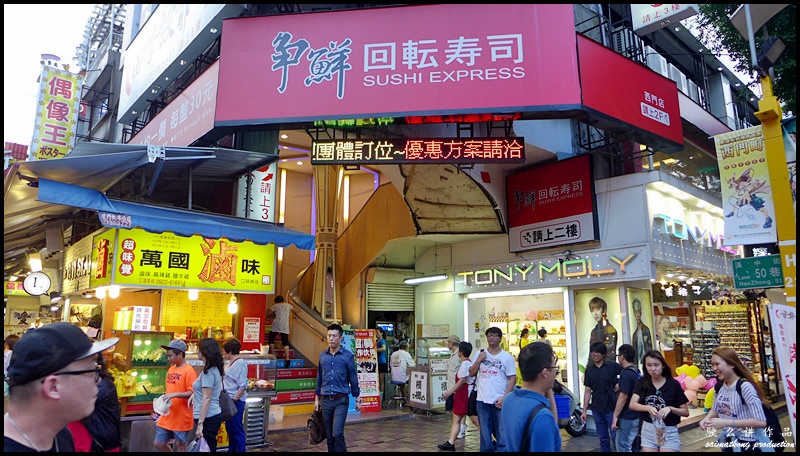 After freshening up, we headed to Sushi Express @ Ximending for a light and early dinner. Sushi Express is a conveyor belt sushi restaurant famous among locals and tourists for affordable sushi – NT$30 for all sushi and sashimi.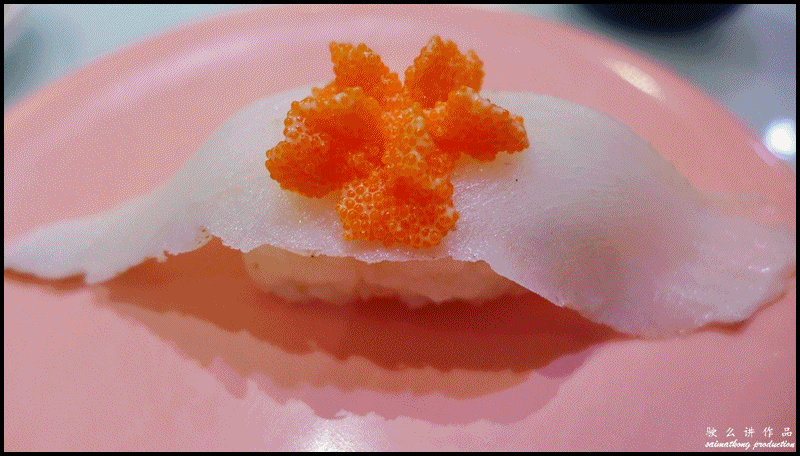 We had a variety of sushi and sashimi which only cost NT$30 per plate. Oh yea, you can also order miso soup and chawan mushi which also cost only NT$30 🙂
爭鮮迴轉壽司 Sushi Express @ Ximending
Address: No. 1, Guìlín Rd, Wanhua District, Taipei City, Taiwan 108
Phone:+886 2 2381 2806
Business Hours: Mon – Sunday 11:00 am – 9:30 pm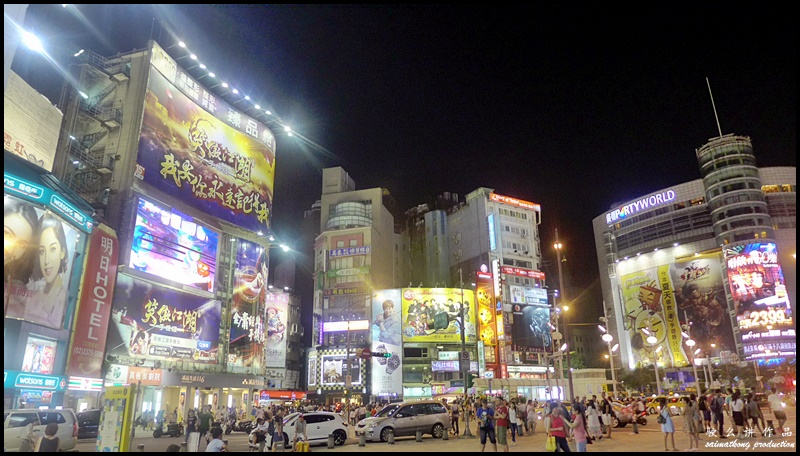 Since our hotel is pretty near Ximending (西門町), we decided to just walk around Ximending area which is packed with people, mostly youngsters. This area is filled with many shopping and dining options.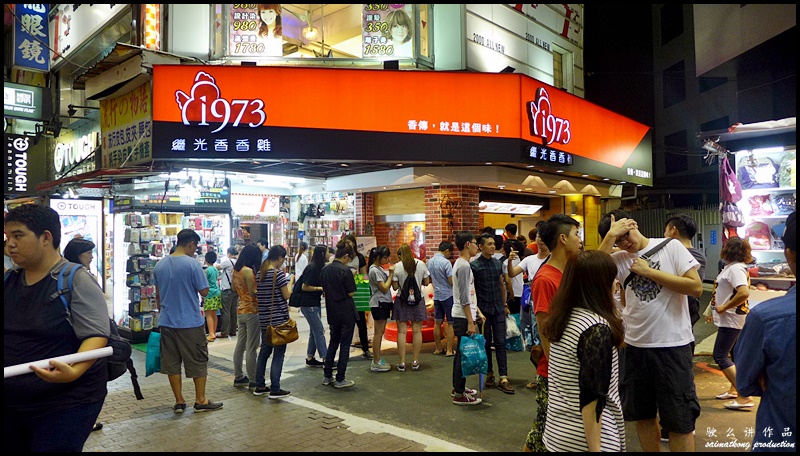 Since the queue wasn't long when we passed by the famous Ji Guang Fried Chicken stall, we decided to grab a packet of the crispy fried chicken. Besides the crispy chicken nugget, the menu also features crispy king oyster mushroom, fried fresh squid, SPA chicken fillet and french fries. Their stall is located near Exit 6 of Ximen MRT Station, it's hard to miss it coz you'll definitely smell their fried chicken metres away 😀
继光香香鸡 Ji Guang Delicious Fried Chicken
Location: Exit 6 of Ximen MRT station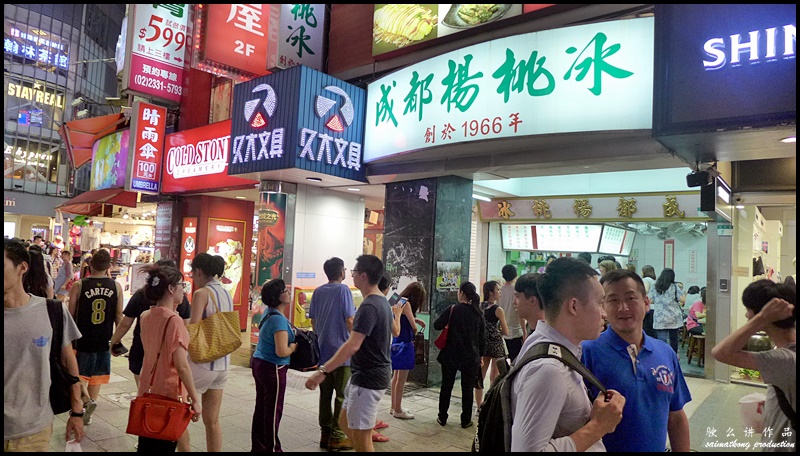 We passed by 成都楊桃冰 Cheng Dou Yang Tao Bing on the way to our hotel and there was a long queue waiting to get their drinks or shaved ice dessert. Since we're holding the fried chicken, we decided to join the queue and get a cup of the starfruit juice to try 🙂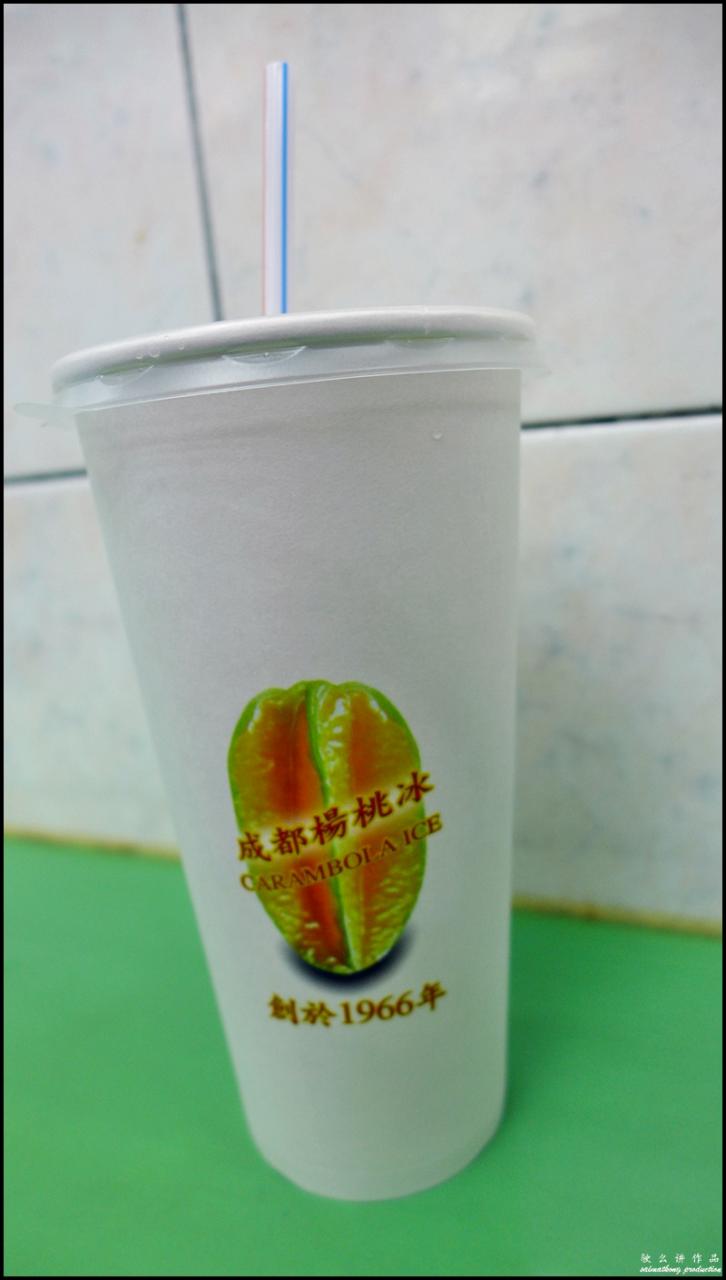 The starfruit juice is very sweet but also very sour; taste something like sour plum juice :/ Very refreshing but not my kind of drink. Haha But you can give it a try when you're around Ximending and see if you like it =)
成都楊桃冰 Chengdu Yang Tao Bing
Address: No. 3, Chengdu Rd., Wanhua District, Ximending, Taipei city
Nearest MRT: Exit 6, Ximen MRT station
Tel: +886 2 2381 0309
Business Hours: 10:00am – 10:00pm
Next: Taiwan Trip Day 2: 天天利 Tian Tian Li @ Ximending, 臺北地下街 Taipei Underground Shopping Mall @ Taipei Main Station, 李儀餅店 Li Yi Cake Shop @ Taipei Main Station & 士林夜市 Shilin Night Market @ Shilin
Comments
comments