Naughty Nuri's Warung Pork Rib @ Batubelig, Bali
Naughty Nuri's Warung Pork Rib was first established in 1995 by a Westerner together with his Indonesian wife. Previously, Naughty Nuri's Warung was located only in Ubud, Bali but now it's also available at Batubelig, just a mile away from Ku De Ta and Potato Head. Thus, fans of Naughty Nuri's does not have to travel all the way to Ubud area to taste this delicious pork ribs.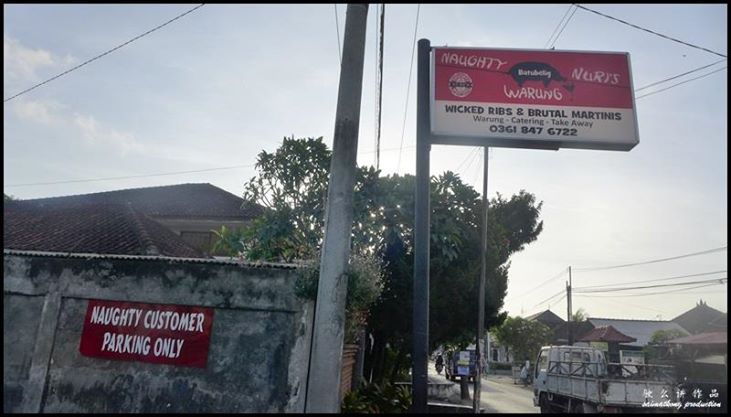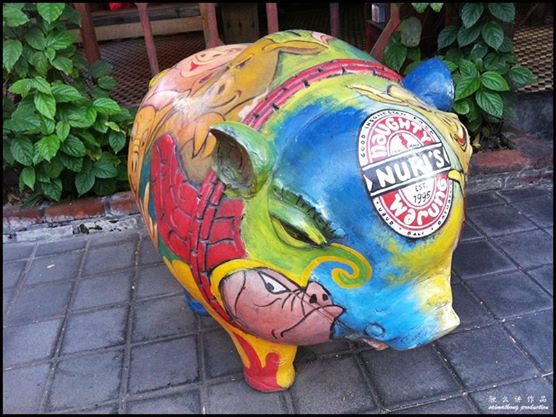 Naughty Nuri's Warung at BatuBelig is a funky street side food haven, especially for the naughty but nice people in Bali. Apart from serving American and barbecue food, Naughty Nuri's also serve local Indonesian food. For those who do not know, Naughty Nuri's is famous for its unbelievably wicked, delicious and juicy pork ribs.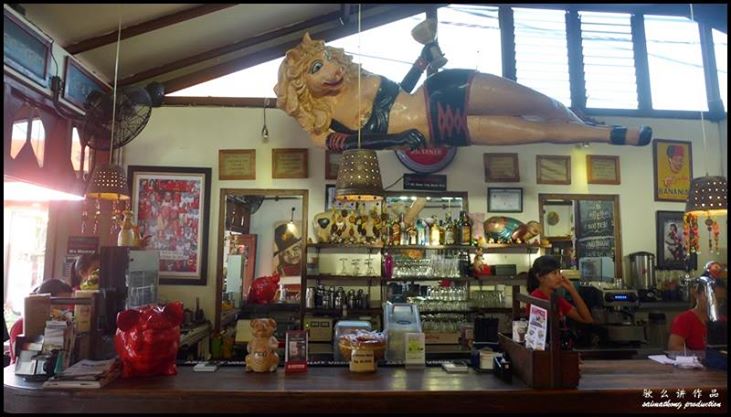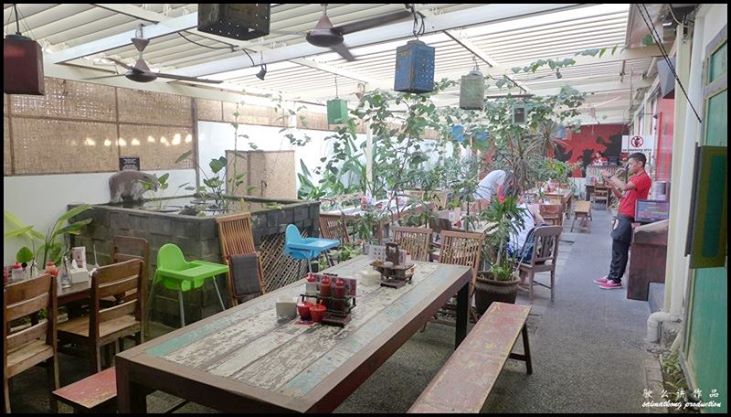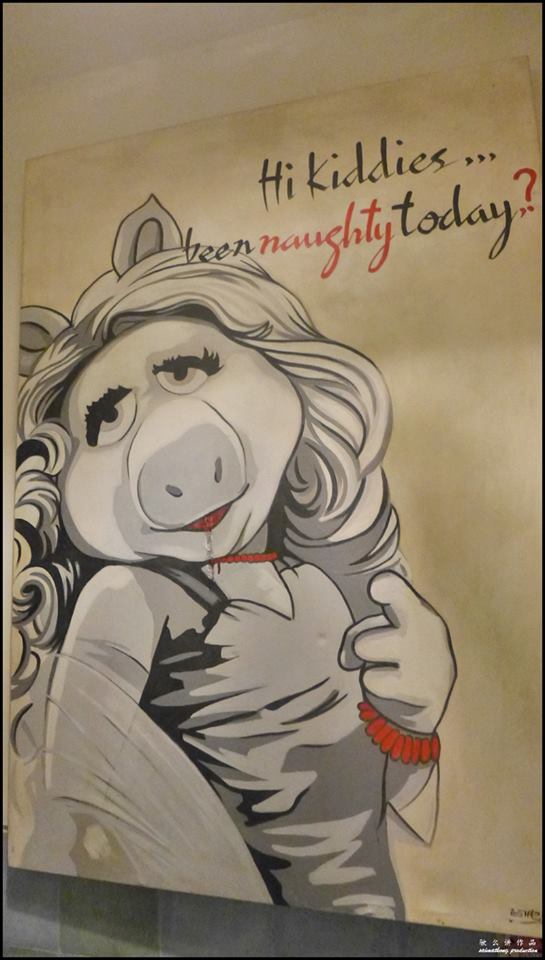 The interior of this Naughty Nuri's Warung is like an American diner with creative and funky pigs decor, sculptures and posters of cute pigs hanging on the wall.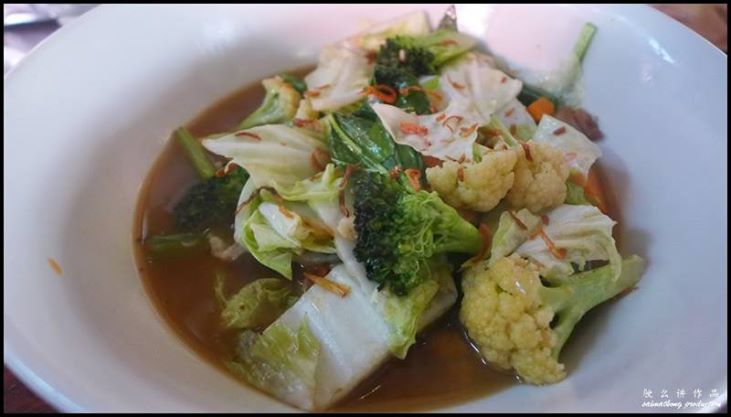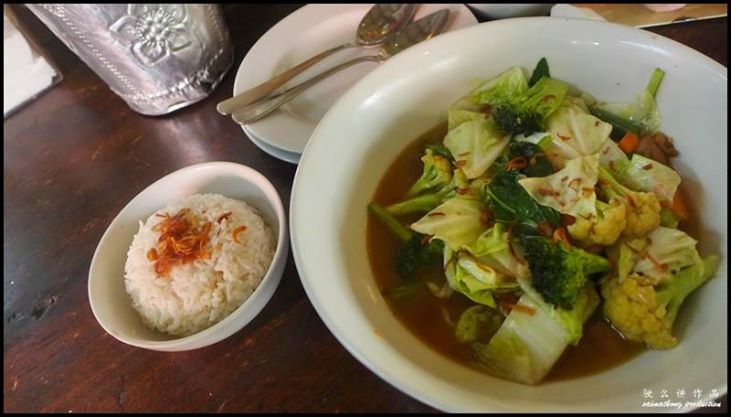 Cap Cay or Vegetable Curry (35,000 Rupiah)
This mixed vegetables or known as "Cap Cay" consists of assorted vegetables and is served with a bowl of steamed rice. This dish doesn't look appetizing but don't be deceived by its look as it taste delicious and the vegetables are really fresh and sweet.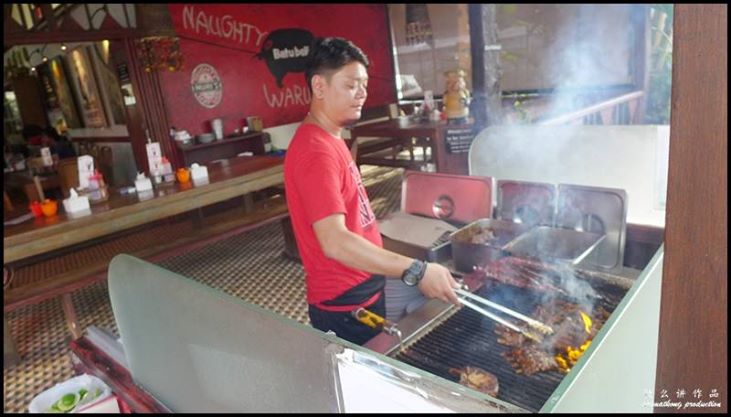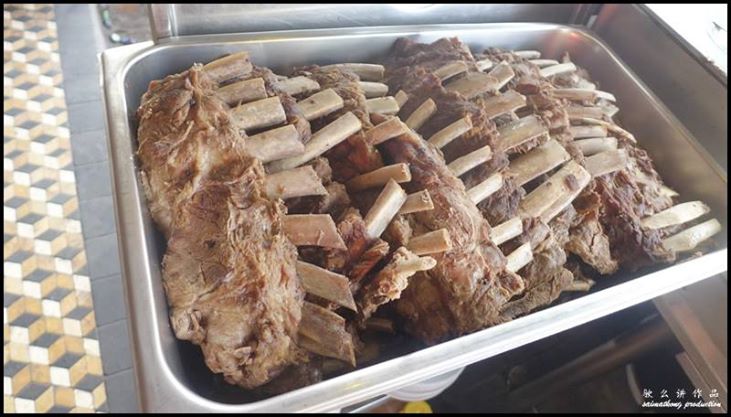 Pork Ribs (89,000 Rupiah)
The ribs were well marinated and cooked perfectly. The ribs taste so good that I feel like ordering another portion. The meat is tasty and tender. Love it!!!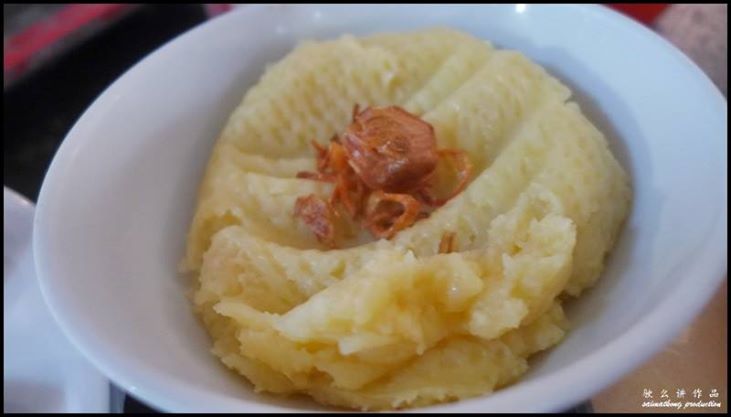 Mashed Potatoes (25,000 Rupiah)
The texture of this mashed potatoes is super smooth that it melts in your mouth. Simple but taste so good!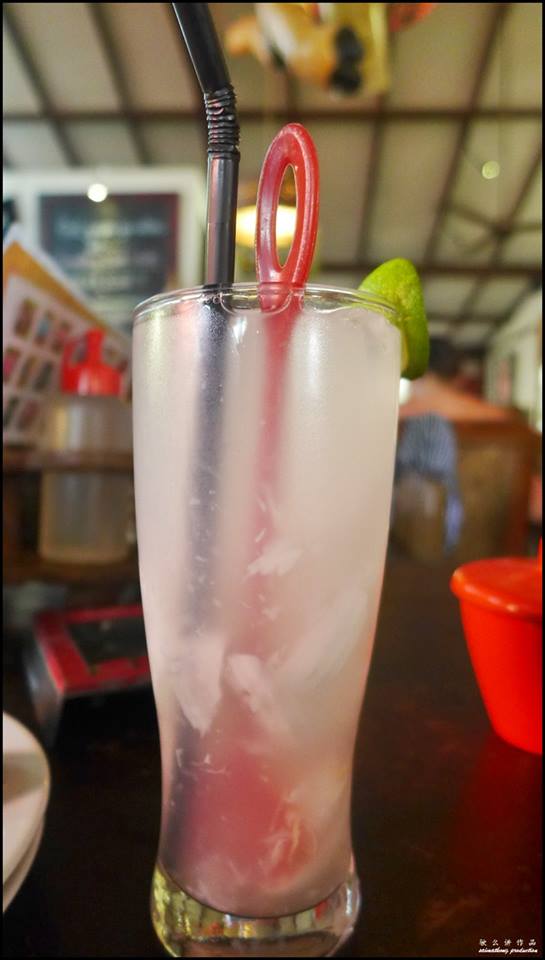 Fresh Coconut Juice (18,000 Rupiah)
Coconut juice is available almost everywhere in Bali. With the hot weather in Bali, this coconut juice is refreshing.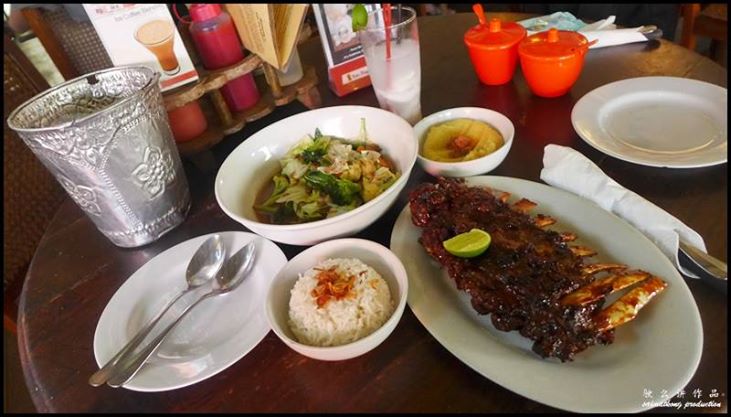 Verdict: This is the best place for rib lovers to go to in Bali. Food was good, service is friendly and environment is great for dining. I will definitely come back when I travel to Bali again.
Naughty Nuri's Warung @ Batubelig, Bali
Address: Jalan Batubelig, 41 Kerobokan Kelod, Kuta, Bali
Tel: (62) 0361 847 6722
Website: www.naughtynurisbali.com
—
Follow me on Facebook, Twitter, Instagram for more live updates!
Facebook : https://www.facebook.com/smartkong
Twitter : https://twitter.com/saimatkong
Instagram : http://instagram.com/saimatkong

Comments
comments