This is quite an outdated post Coz I totally had forgotten about it till I came across the photos in my computer. But it's always better late than never right? 🙂 Naughty Nuri which originated from Bali, Indonesia is a famous eatery specializing in grilled pork ribs. It's a must-eat food when you're traveling to Bali. The grilled pork ribs is superb!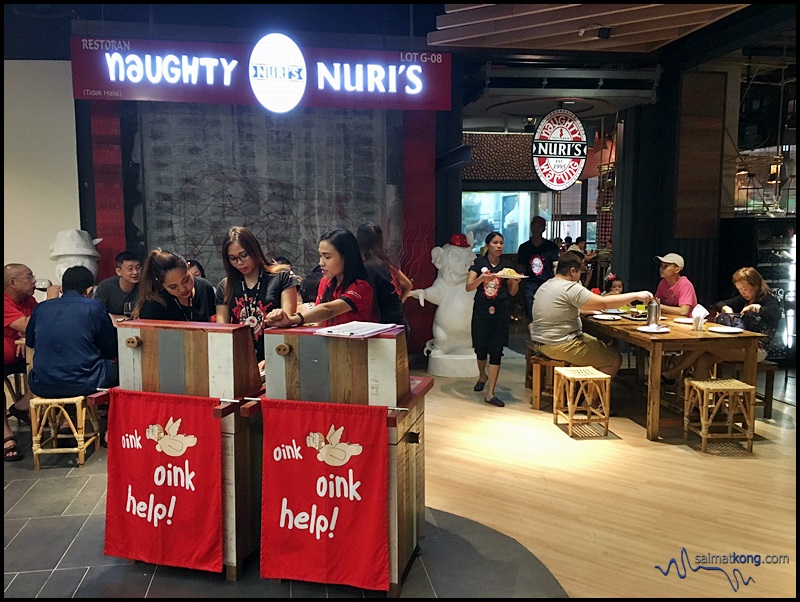 Naughty Nuri opened their second outlet in Subang The Courtyard last year. In case if you don't already know, their first branch was in Desa Sri Hartamas and they recently opened their third outlet in KL Life Centre.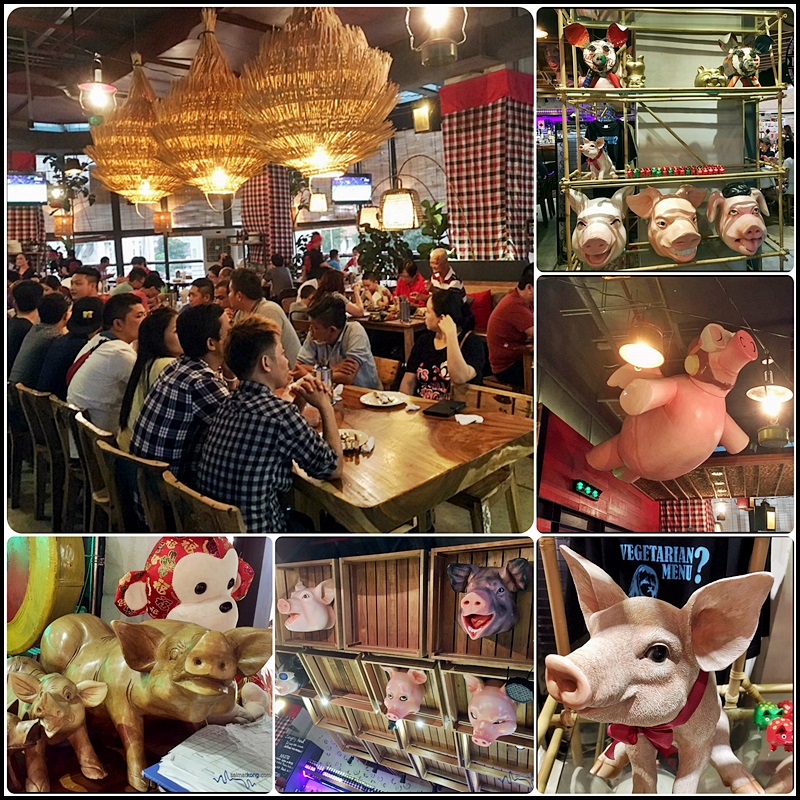 When dining at Naughty Nuri,you can almost see pigs everywhere.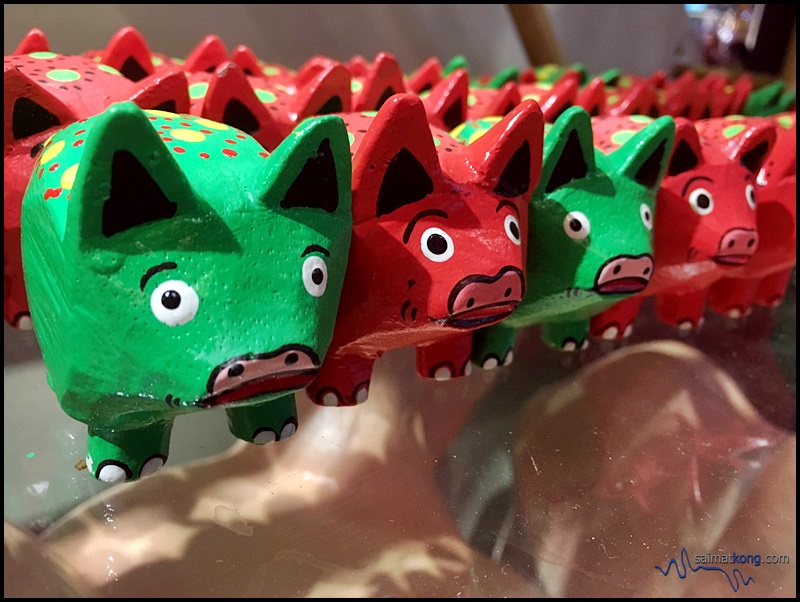 So cute that you want to bring them home? Ask the servers how you can adopt one of these cute little piggies.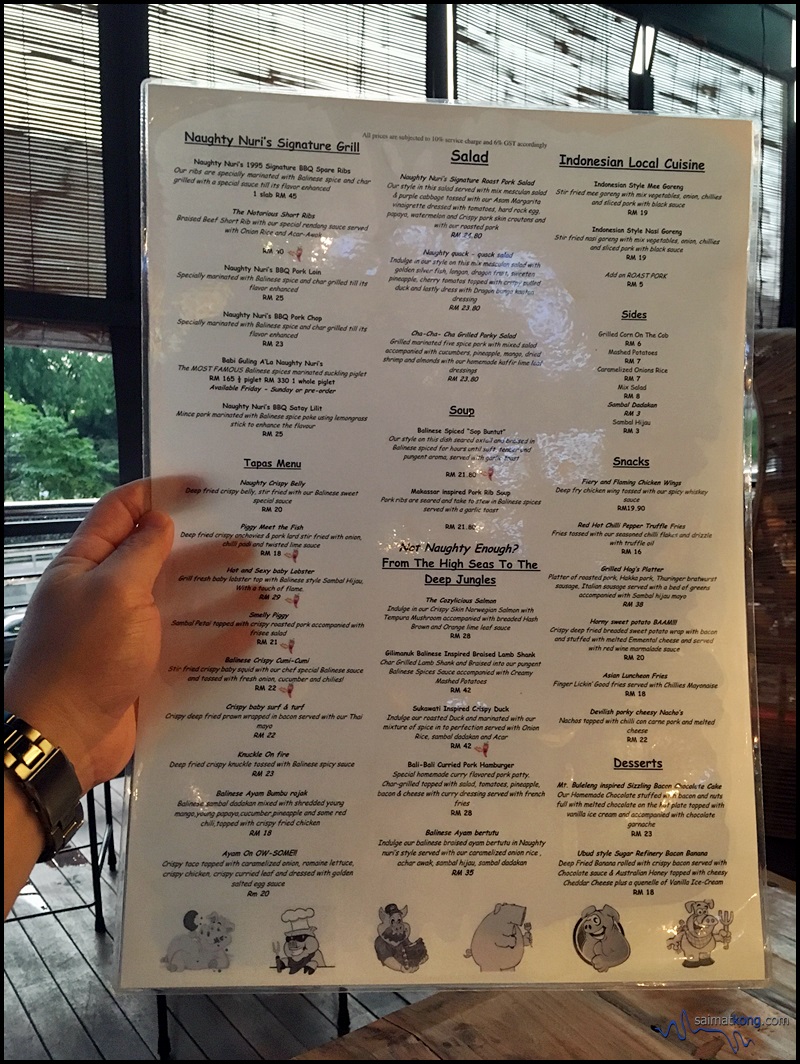 Menu.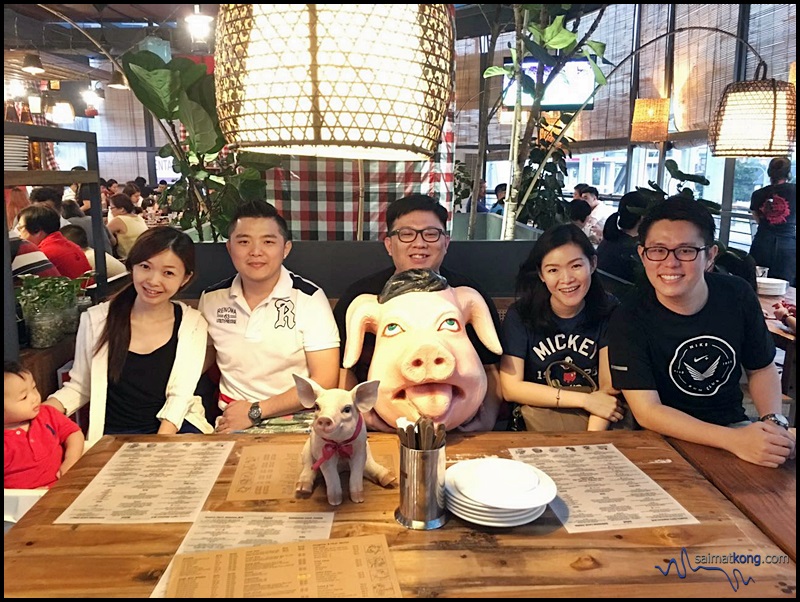 Photo of the Early Birds.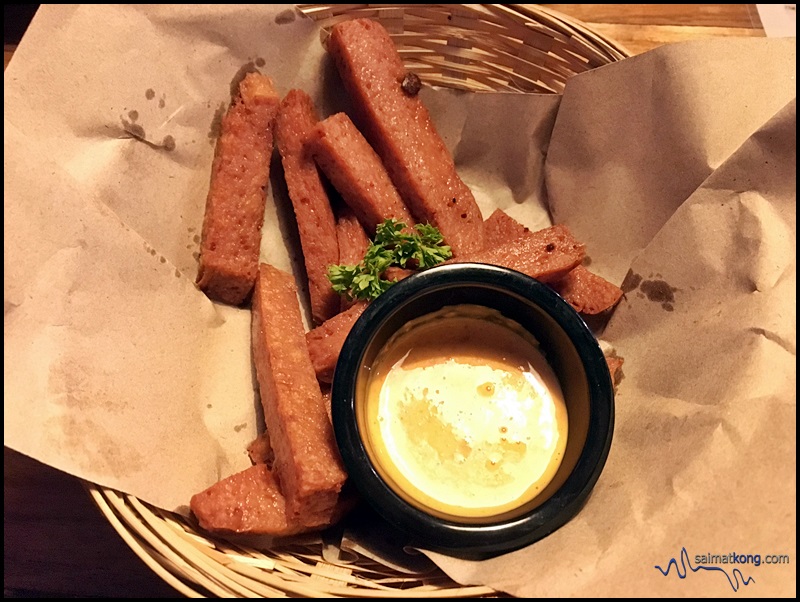 Asian Luncheon Fries RM18
For snacks, we ordered the Asian luncheon meat fries which is basically luncheon meat cut like fries. It's finger lickin' good with the chili mayonnaise dip.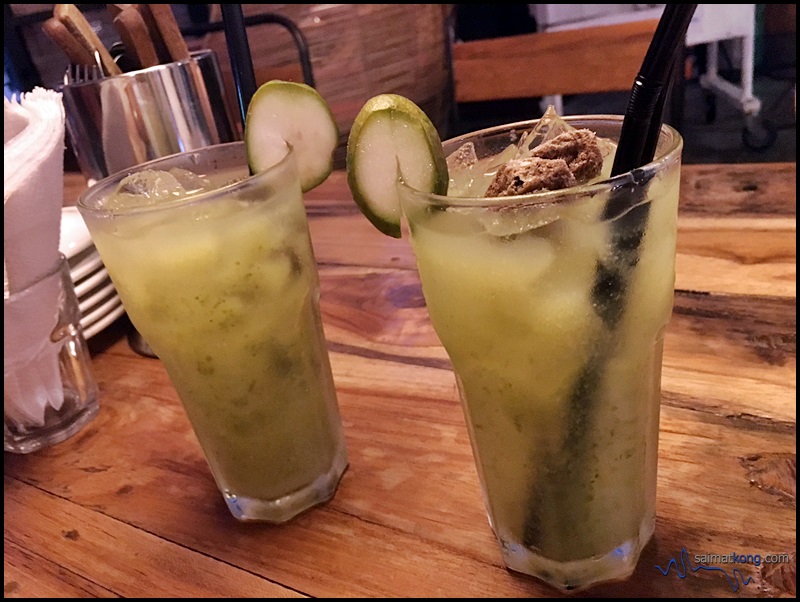 Wash and cool it down with Ambra Juice. Refreshing!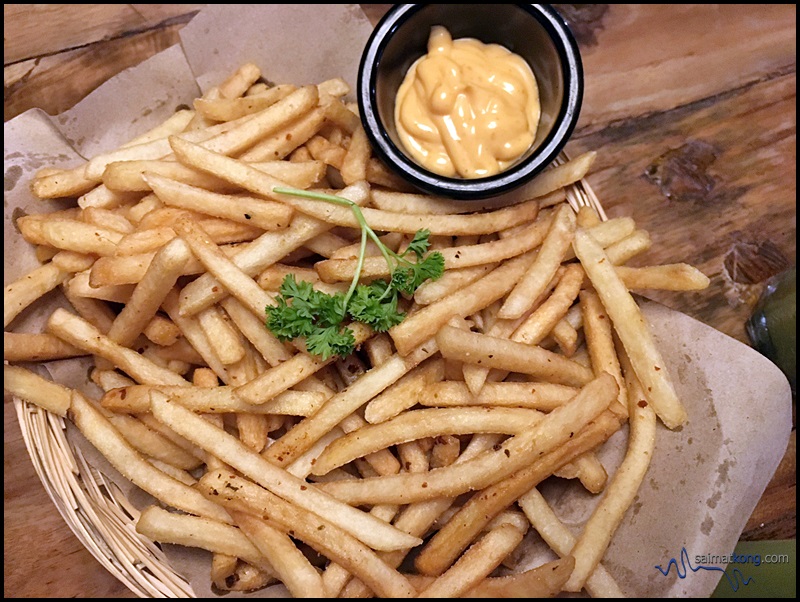 Red Hot Chili Pepper Truffle Fries RM16
French fries make the best sides and snacks for almost any dish but it's laden with carbs and bad for the weight :/ The fries are tossed with chili flakes and seasoned with truffle oil. Yums!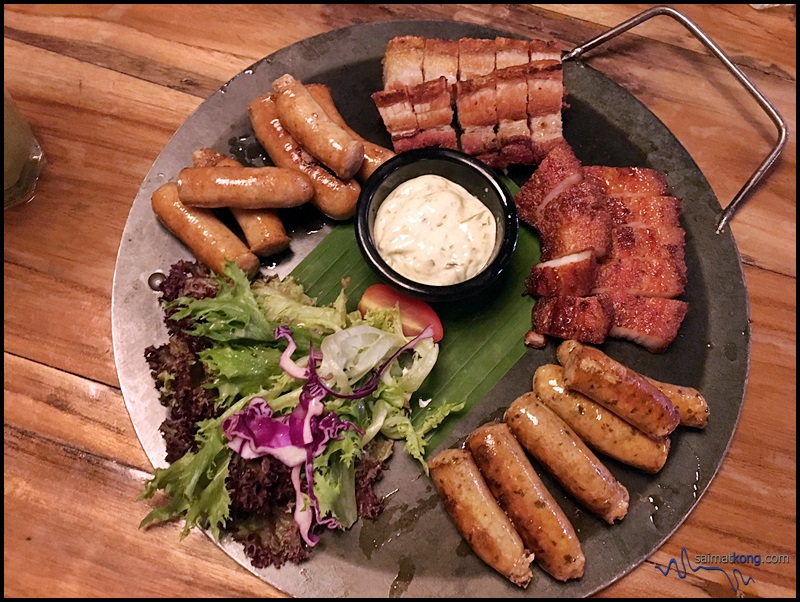 Grilled Hog's Platter RM38
The best part of dining with a group is when you can order variety of dishes to share. We ordered the Grilled Hog's Platter which is a platter of all things porky: roasted pork, Hakka pork, Thuringer bratwurst sausage, Italian sausage served with greens and accompanied with sambal hijau mayo dip.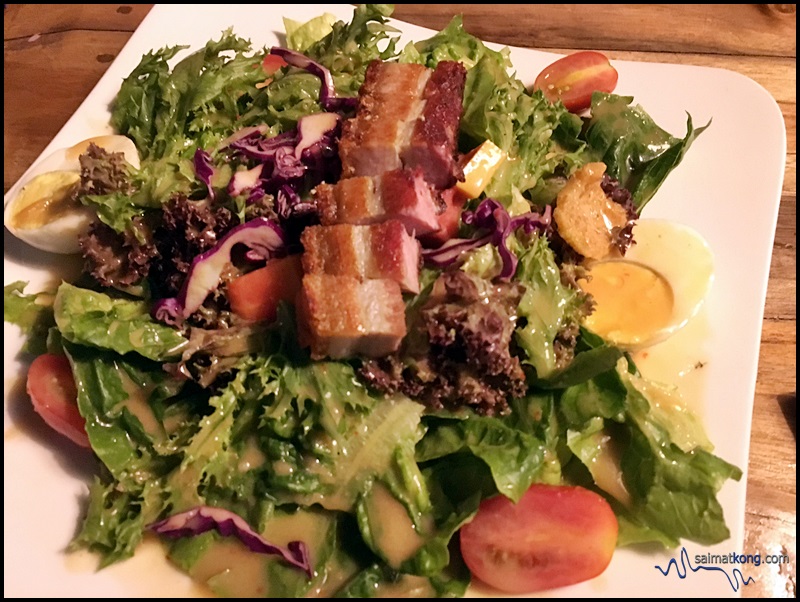 Naughty Nuri's Signature Roast Pork Salad RM24.80
Mix mesclun salad & purple cabbage tossed with our Asam margarita vinaigrette dressed with tomatoes, hard boiled egg, papaya, watermelon and crispy pork skin croutons and topped with their roasted pork.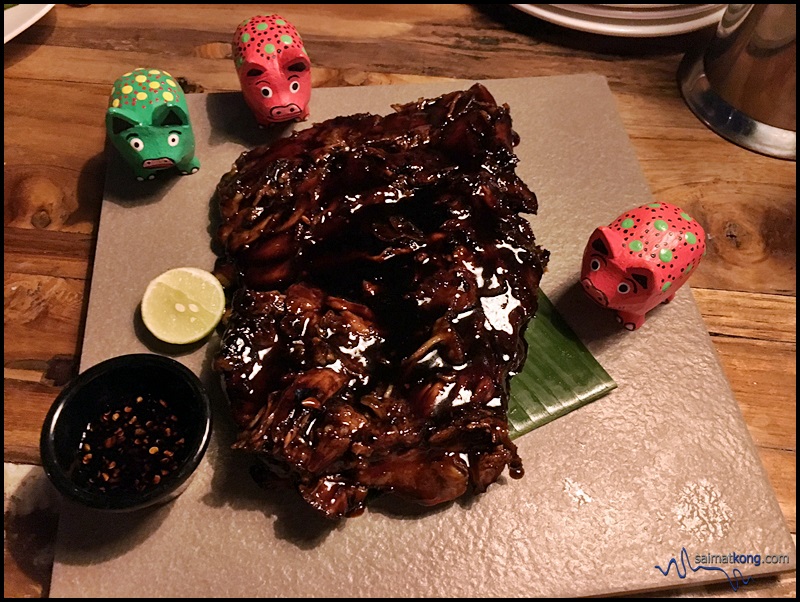 Naughty Nuri's 1995 Signature BBQ Spare Ribs RM45 for 1 slab
One of the must order at Naughty Nuri is definitely their signature BBQ spare ribs which is marinated with Balinese spice and chargrilled with a special sauce. It's tender and juicy, similar with our char siew.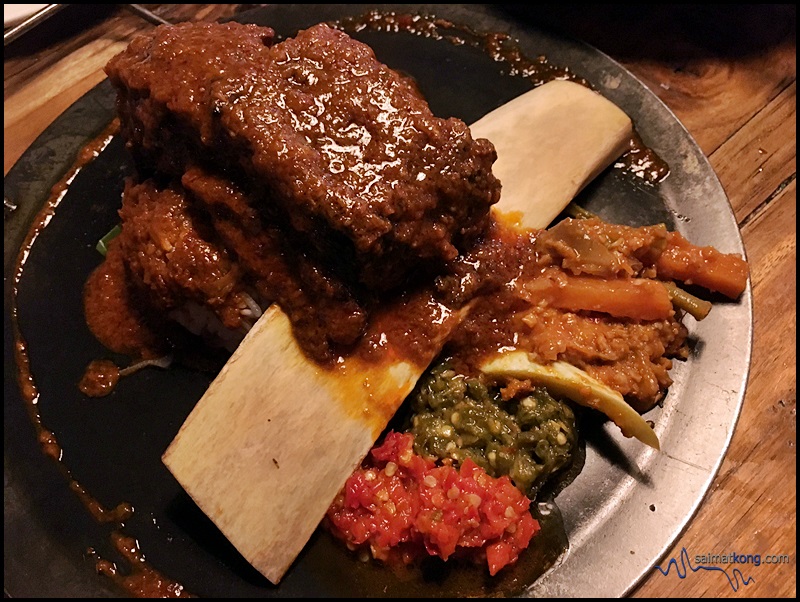 The Notorious Short Ribs RM40
The Notorious Short Ribs is braised beef short ribs with their special Rendang sauce served with onion rice and acar.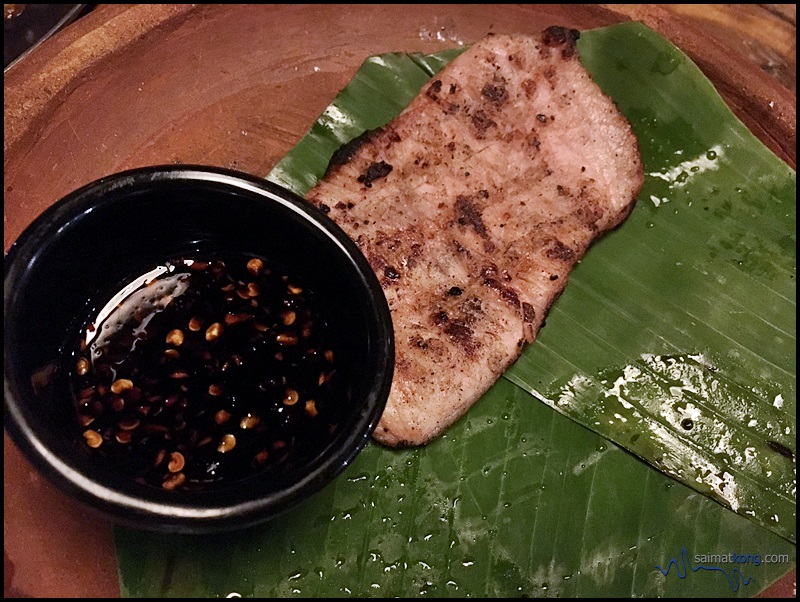 Naughty Nuri's BBQ Pork Chop RM23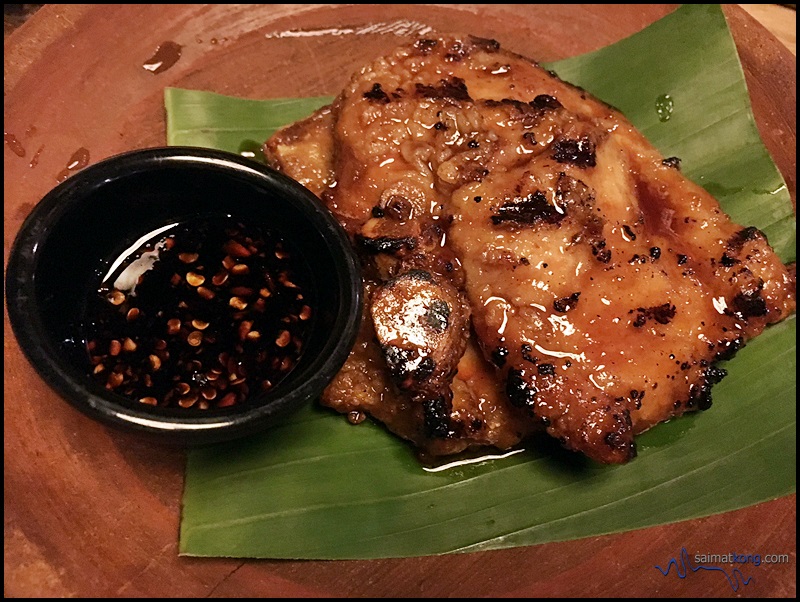 Naughty Nuri's BBQ Pork Loin RM25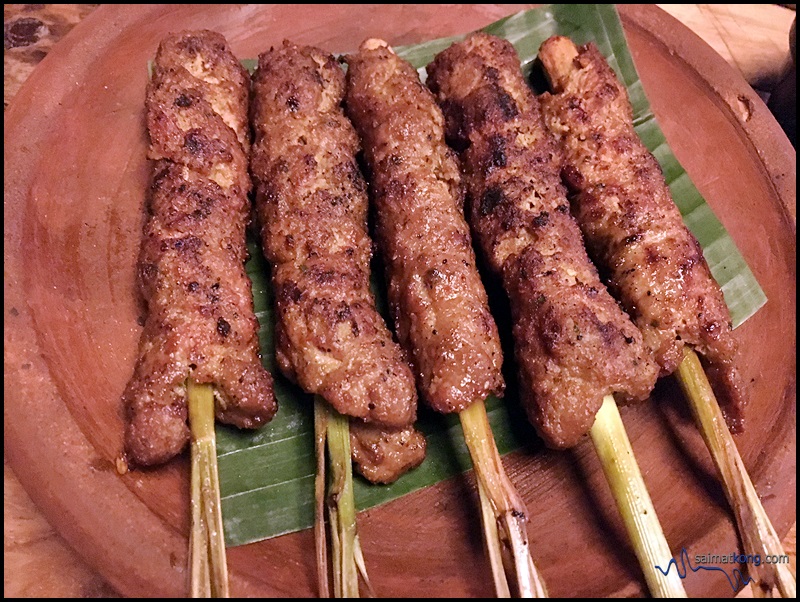 Naughty Nuri's BBQ Satay Lilit RM25
The satay lilit is made with minced pork marinated with Balinese spice. I love this very much.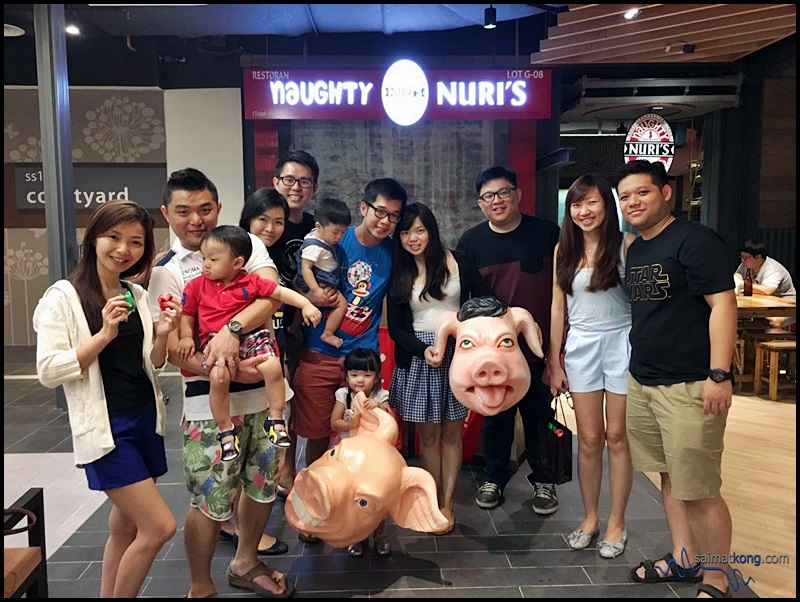 Photo of all of us after our scrumptious dinner.
Naughty Nuri Subang @ The Courtyard Branch
Address: G-08, Ground Floor, SS15 Courtyard, Jalan SS15/4E, 47500 Subang Jaya, Selangor
Tel: 012-666 4108
Website: http://naughtynuriskl.com
—
You can subscribe to
my blog, follow me on Facebook, follow Instagram, follow Twitter and Youtube for more updates!
—
Comments
comments