During my recent trip to Hong Kong, one of the things that I really wanna do is getting away from the busy city centre and explore the other side of Hong Kong. We thought of a day trip to either Lamma Island 南丫島 or Cheung Chau 長洲 and we chose the latter.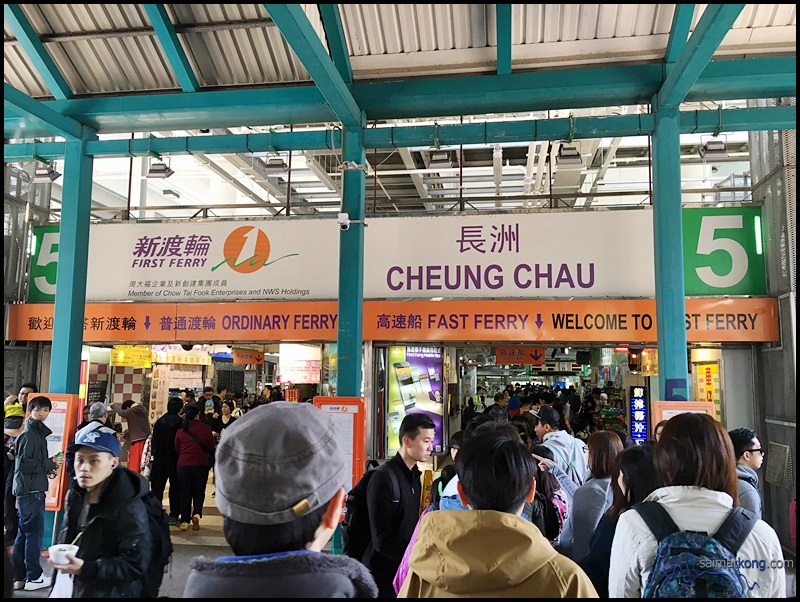 And so on the third day of our Hong Kong trip, we took the fast ferry from Central Pier No.5 (中環5號碼頭) and spent an afternoon on the island of Cheung Chau.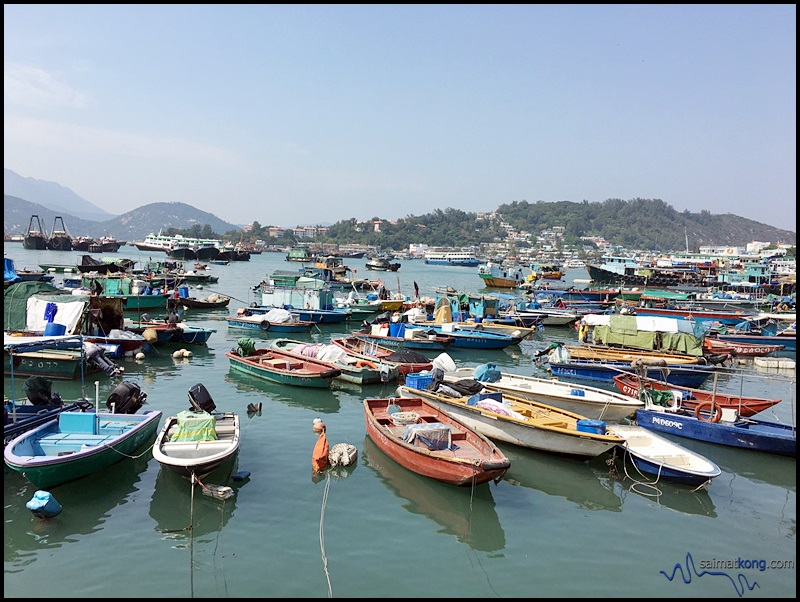 Welcome to Cheung Chau 長洲! Instead of tall buildings, you'll see many colorful fishing boats at Cheung Chau Island.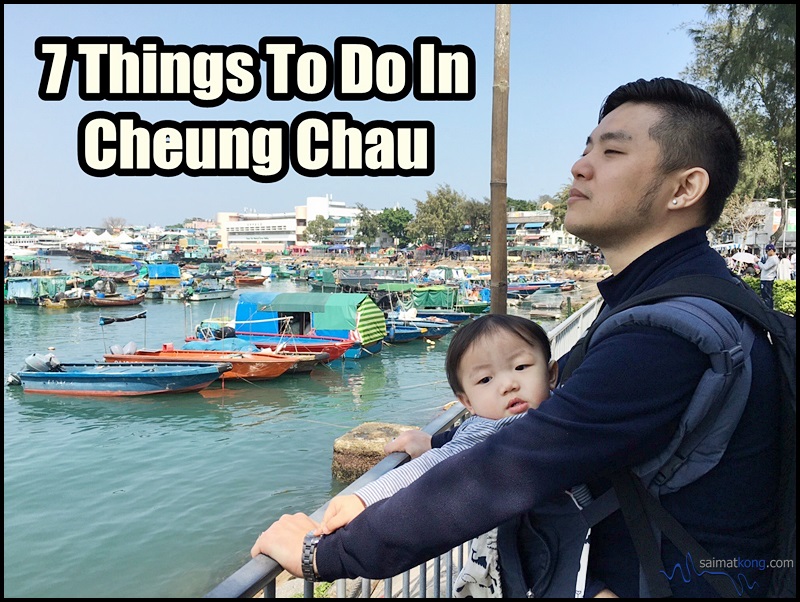 What to do in Cheung Chau? There are many things that you can do from sightseeing, shopping and eating!
Here are a few things that you can do in Cheung Chau (長洲):-
1) Eat fresh Seafood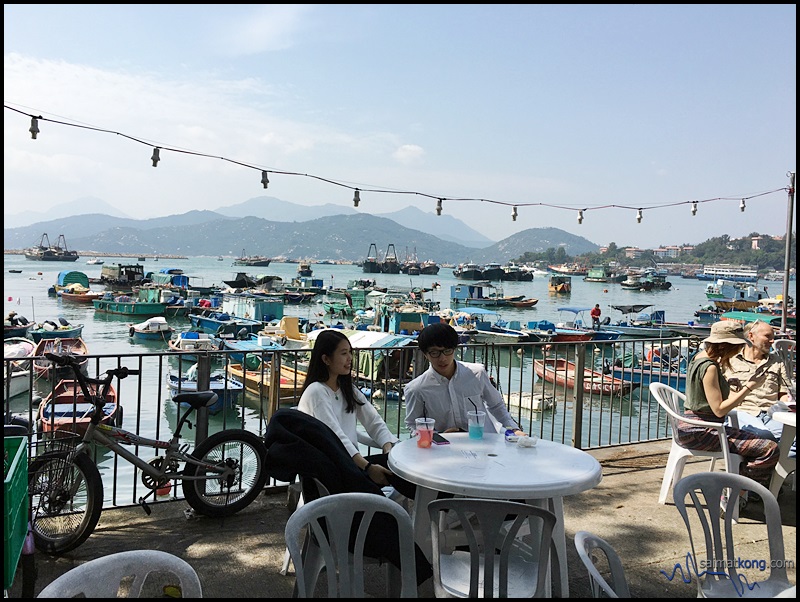 There are many seafood restaurants in Cheung Chau and while most of the restaurants served similar dishes, it's best that you take a look at their menu and prices first. My Hongkie friend recommended New Baccarat Seafood Restaurant for fresh and delicious seafood at good price! Do try out the restaurant when you're in Cheung Chau.
2) Eat fishballs
There are quite a number of stalls selling fishballs but make sure you go to the right stall for bouncy fishballs.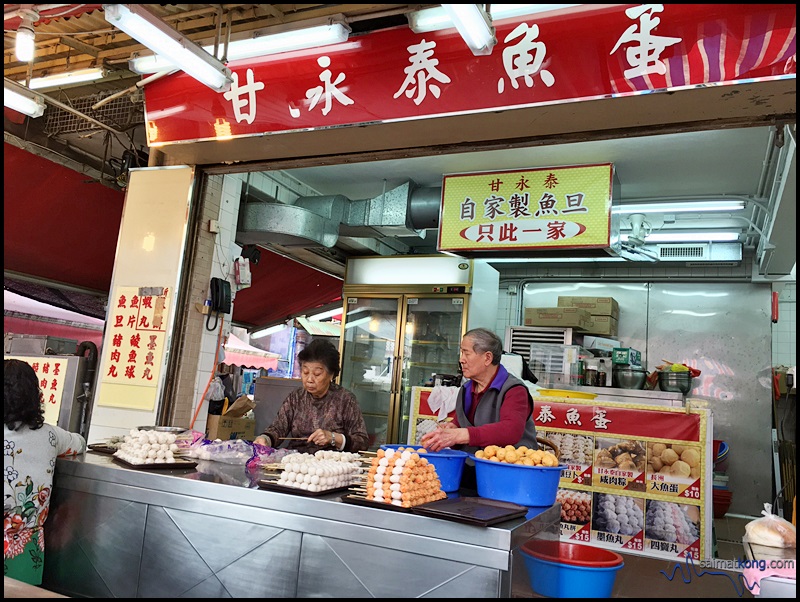 Look for this stall '甘永泰魚蛋' for the best fish balls in Cheung Chau.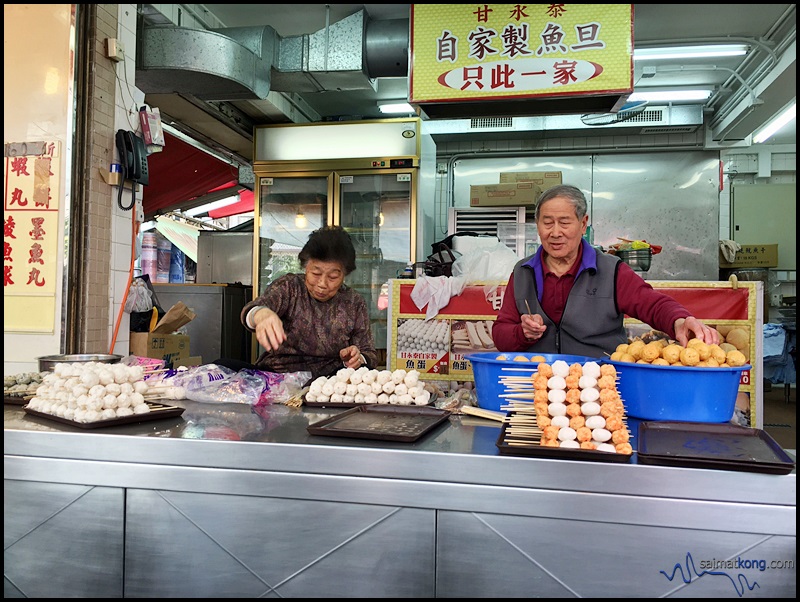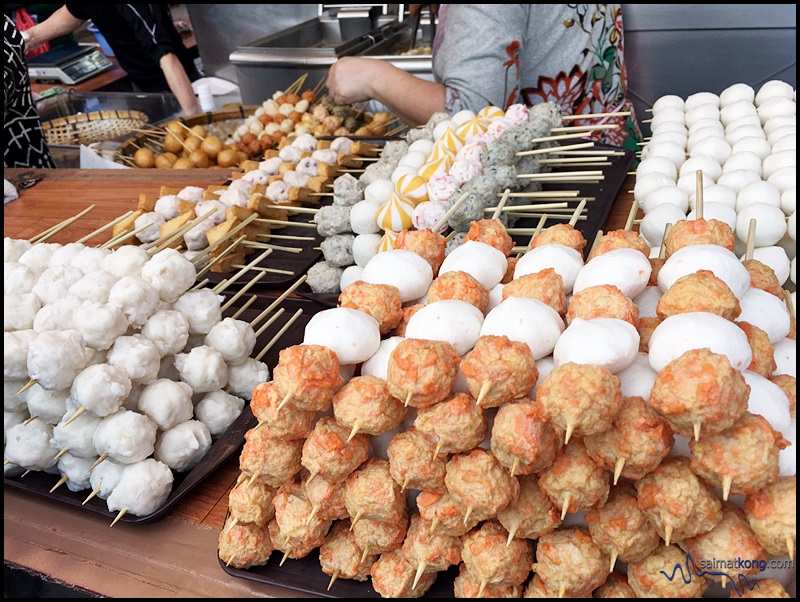 Besides fish balls, there are other types to choose from including prawn, squid, fried beancurd with fish paste, salmon and pork!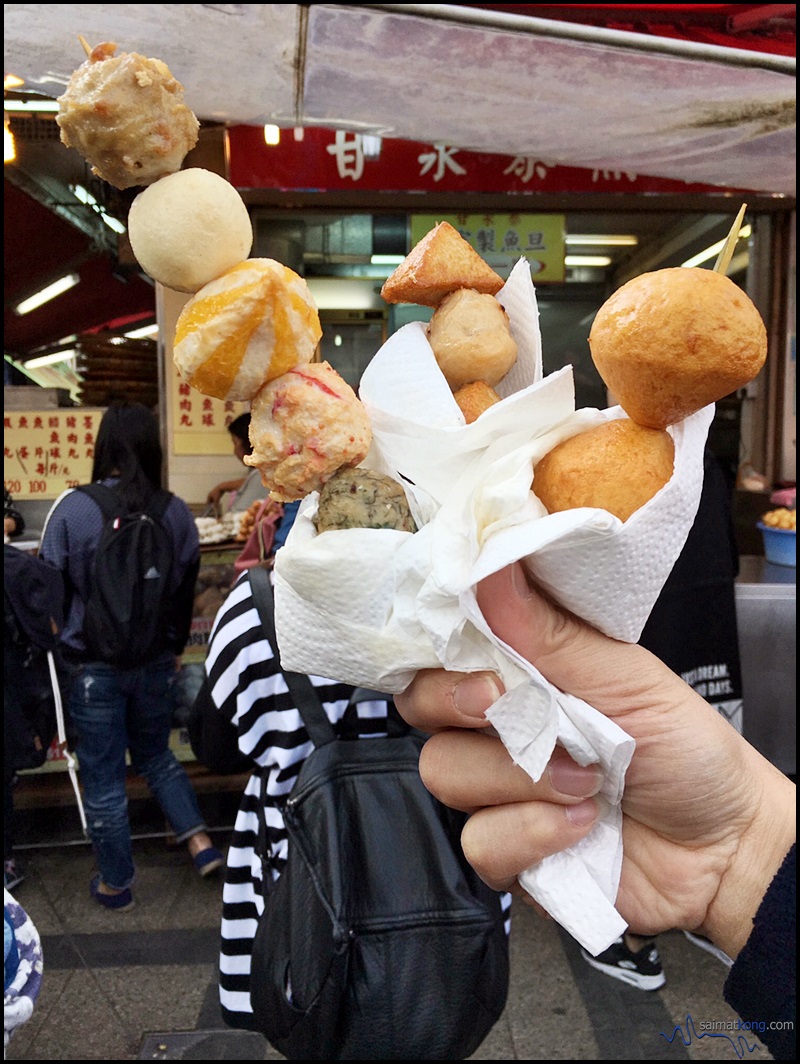 Our fishball sticks! We got a few types to share and our favorite is the big bouncy fishballs and salmon cheese balls!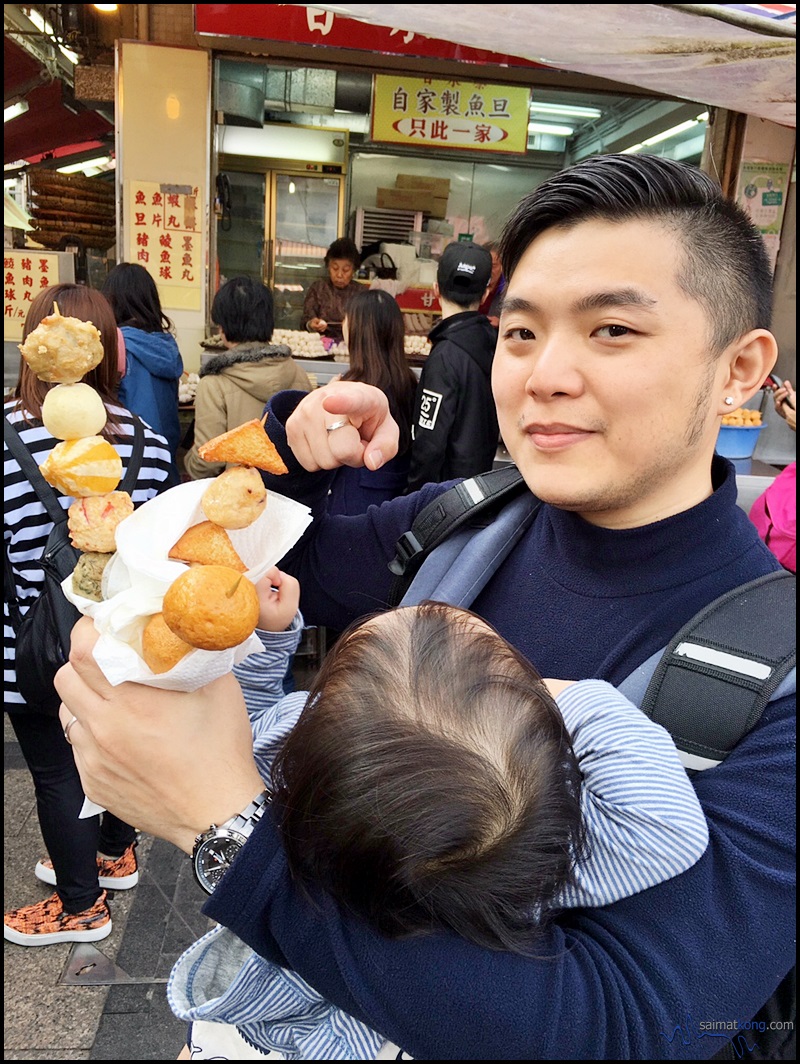 甘永泰魚蛋
Address: G/F, 106 San Hing Street, Cheung Chau
3) Shopping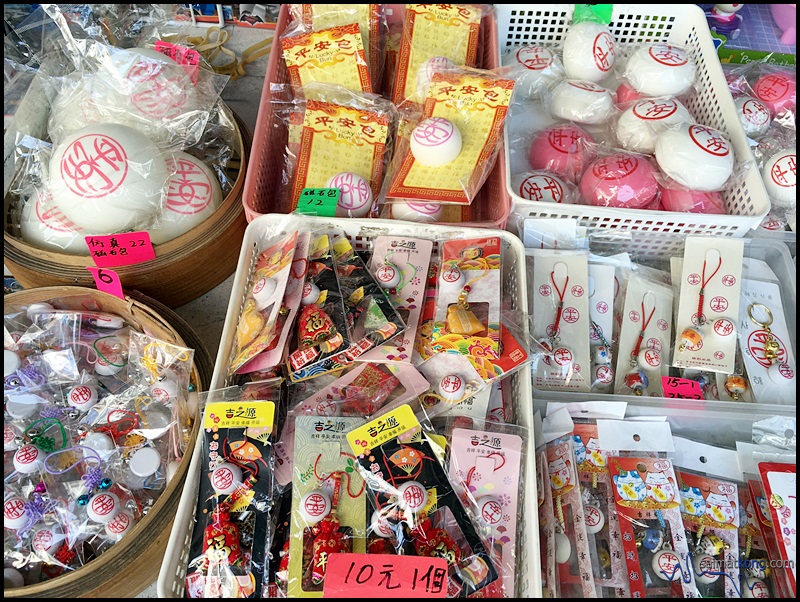 You'll find many souvenir stalls in Cheung Chau selling 'Ping An' buns or also known peace buns in different forms (cushions, key chains, magnets, trinkets).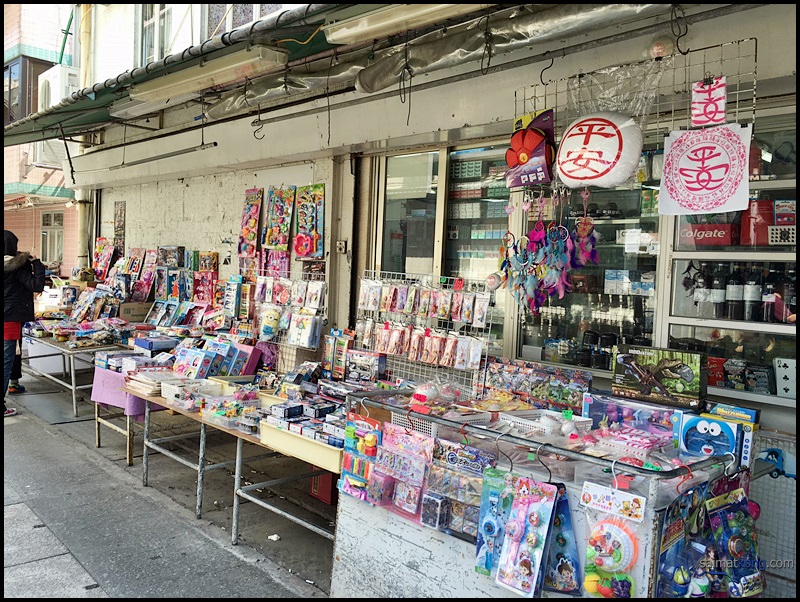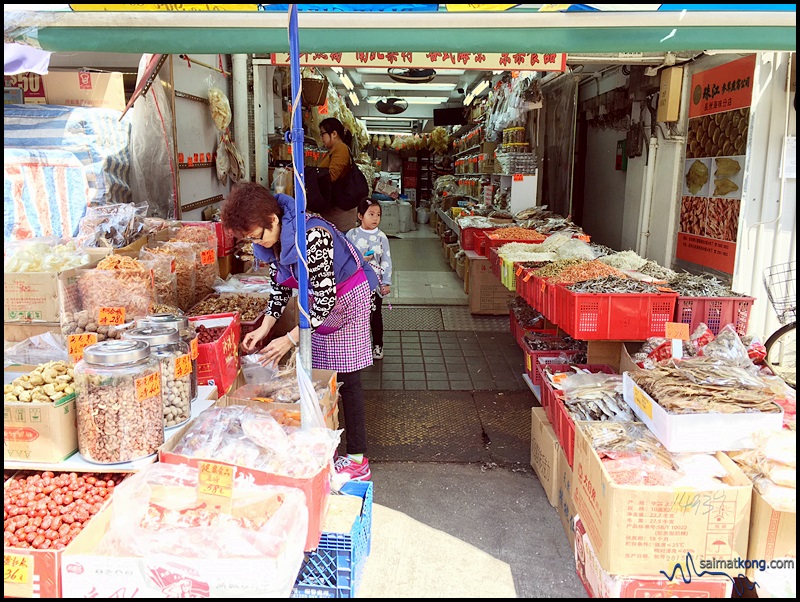 As Cheung Chau is famous for seafood, there are many shops selling dried seafood that you can buy back as souvenirs.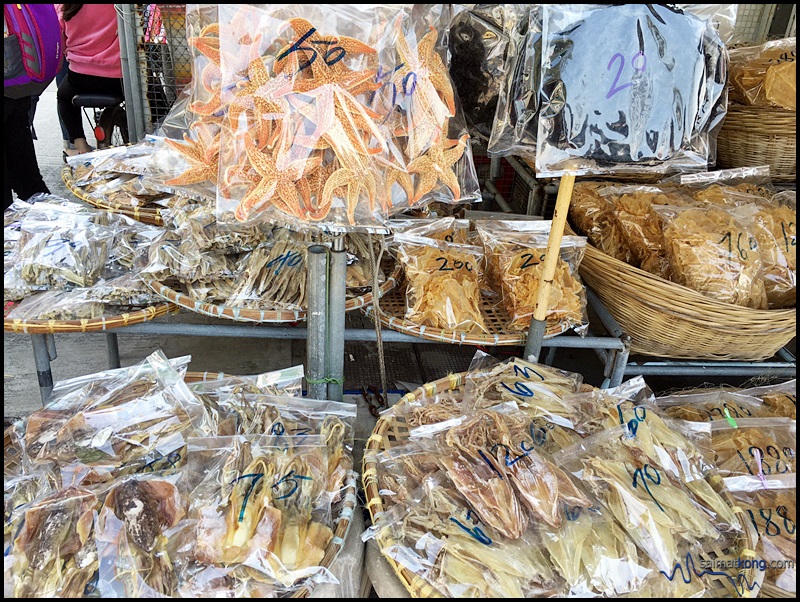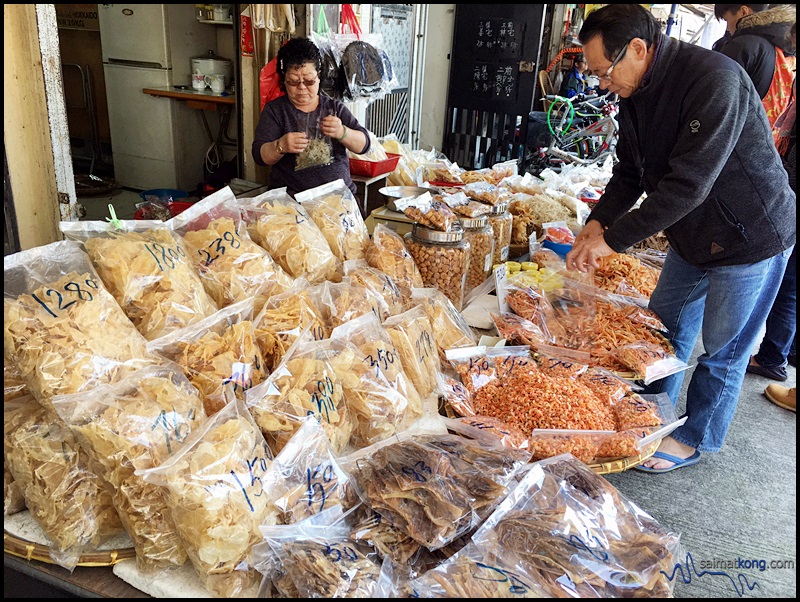 There are many dried seafood products such as salted fish, dried squid, shrimp paste, fish maw, dried scallops and dried shrimps.
4) Take photos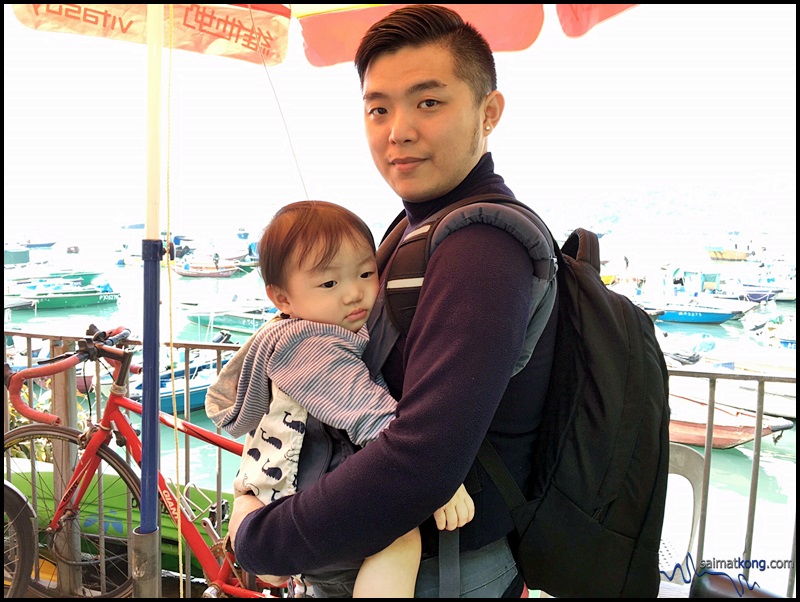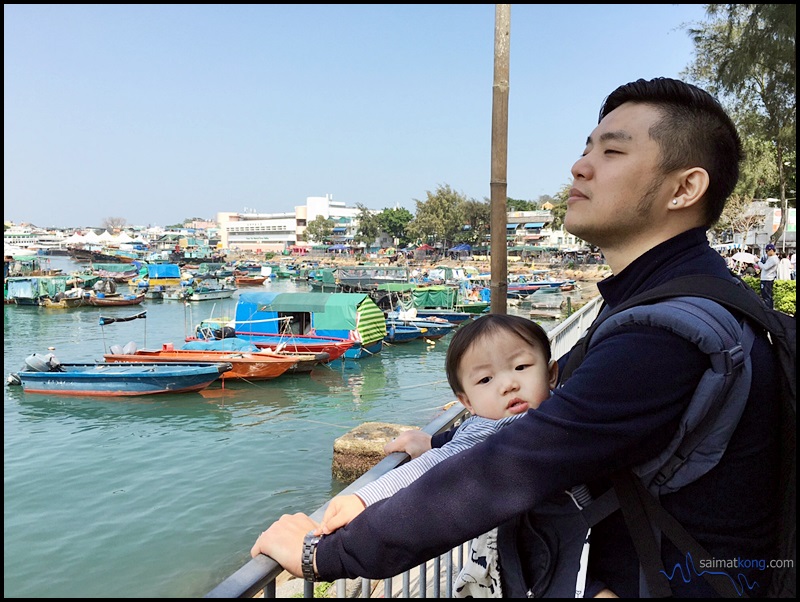 Find a nice spot to take photos.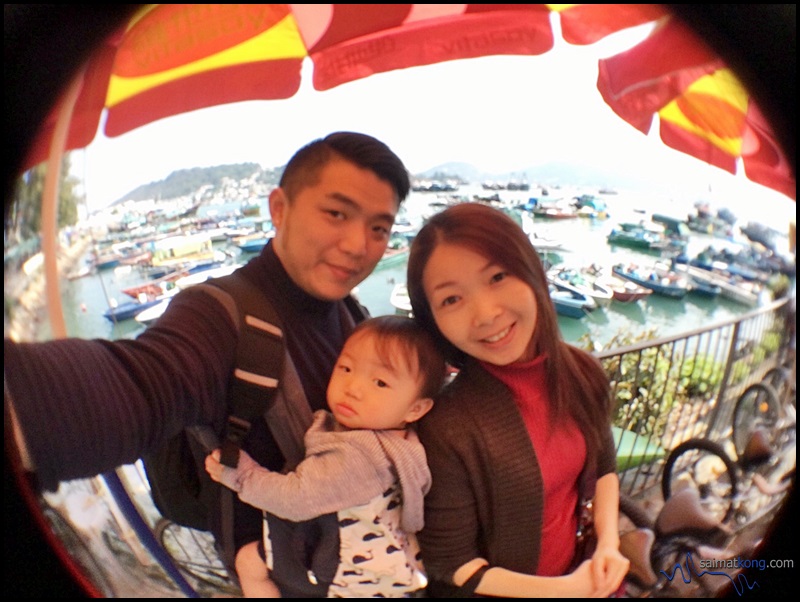 We had a fun and enjoyable family day at Cheung Chau!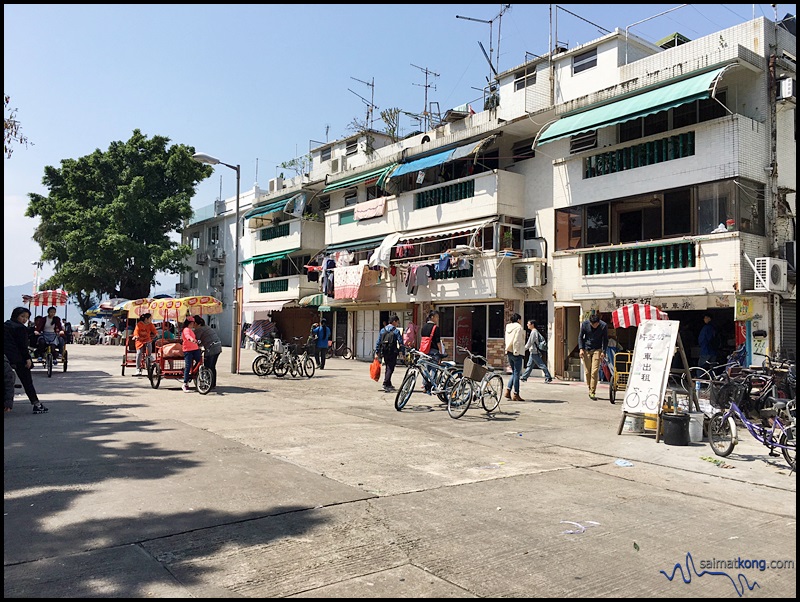 Love the carefree life in Cheung Chau! It's super relaxing and peaceful here.
5) Eat street food
There are plenty of stalls selling street food in Cheung Chau. What we did was buying from the stalls and eat while we walk and we ended up eating a lot too :/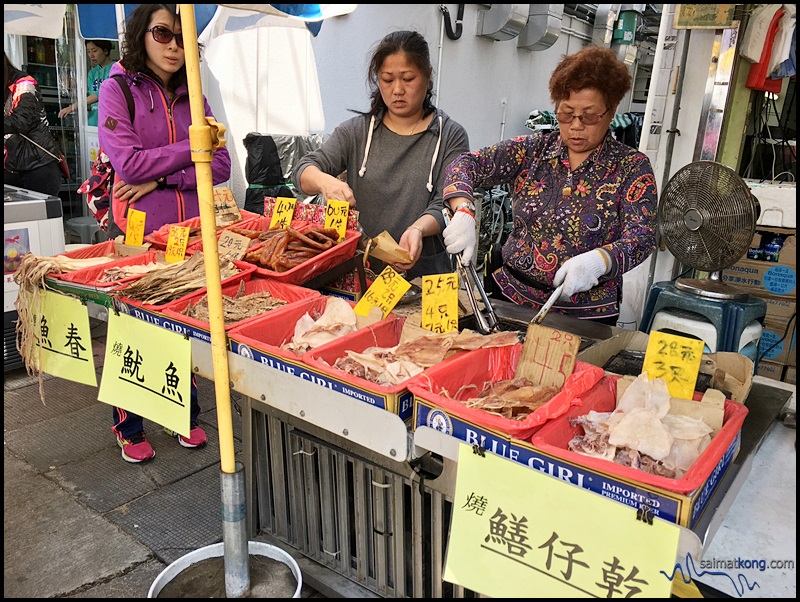 Grilled seafood stall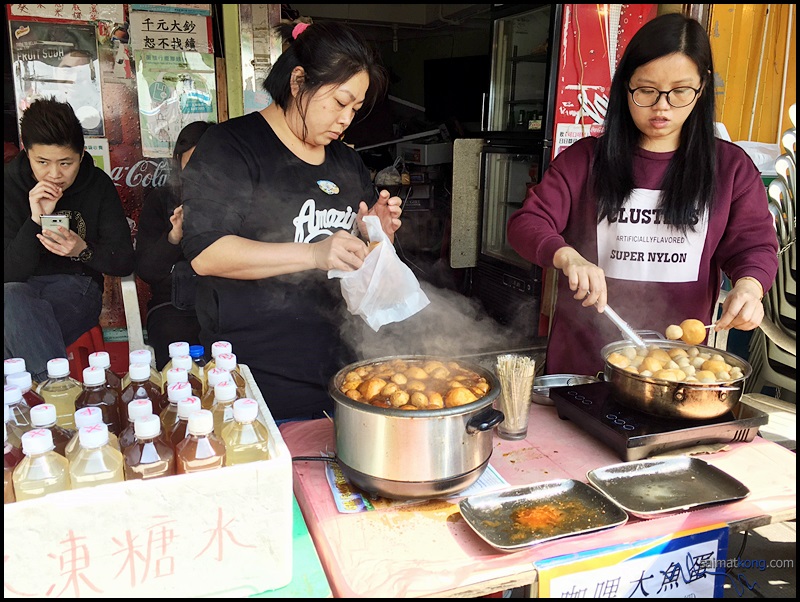 Curry fishballs stall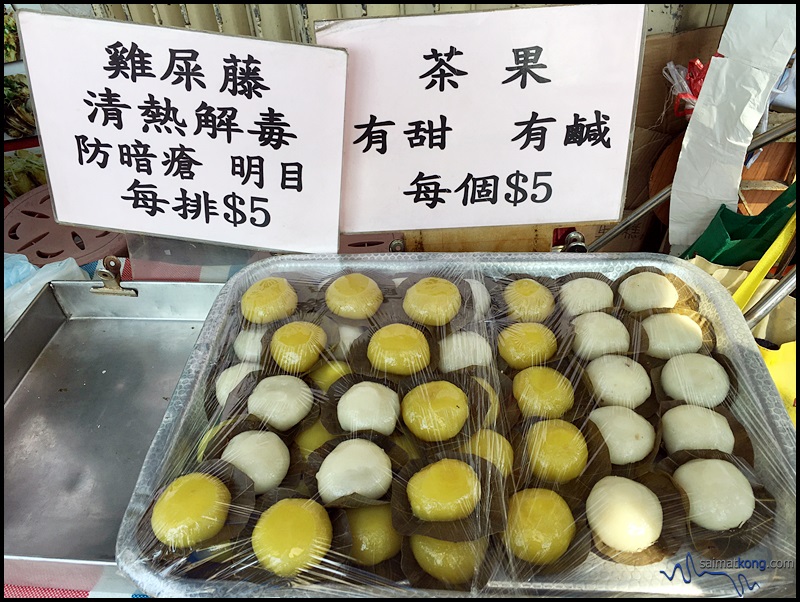 Street side stall selling a variety of Cantonese pastries or 'kuehs'.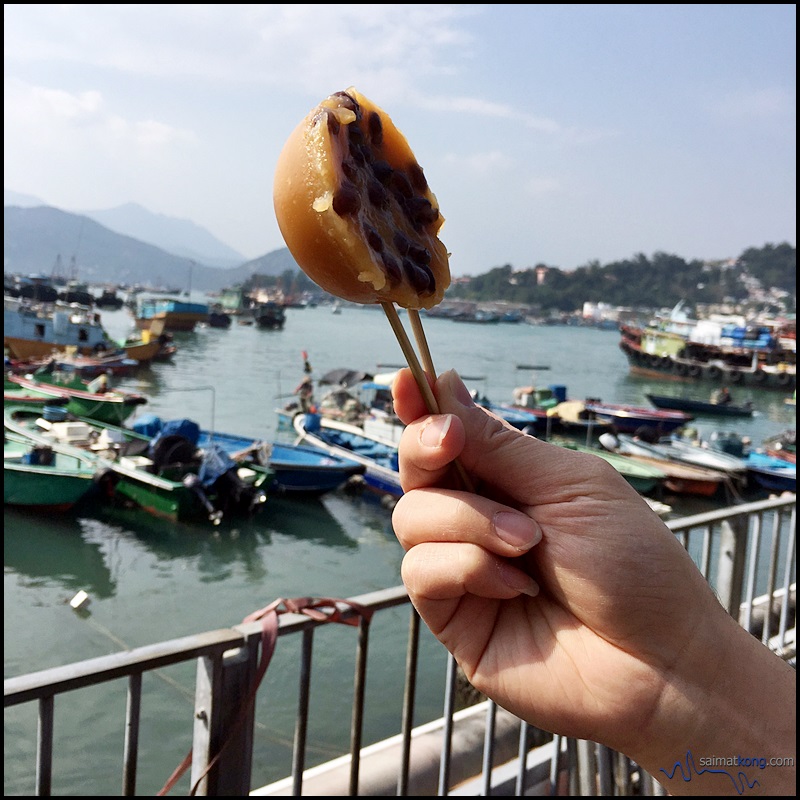 When in Hong Kong, must eat the putt chai gou on stick! Putt chai gou (砵仔糕) is basically a mini rice pudding and it's available in different flavors.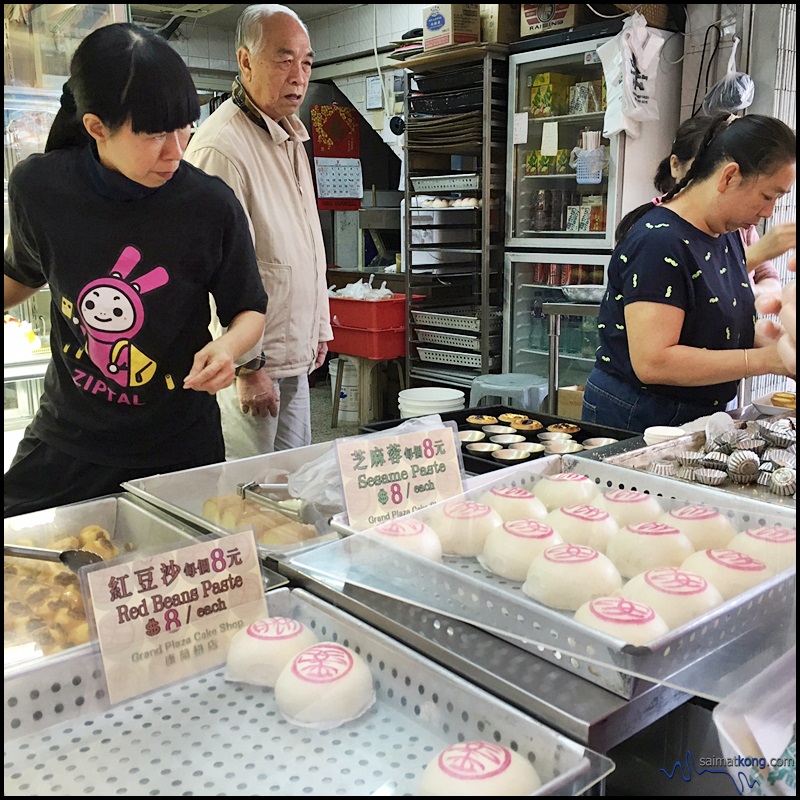 There are stalls selling the 平安包 or "Lucky Buns" in a variety of flavors.
6) Eat dessert
There's so much to eat in Cheung Chau that it's impossible for you to go home with an empty stomach.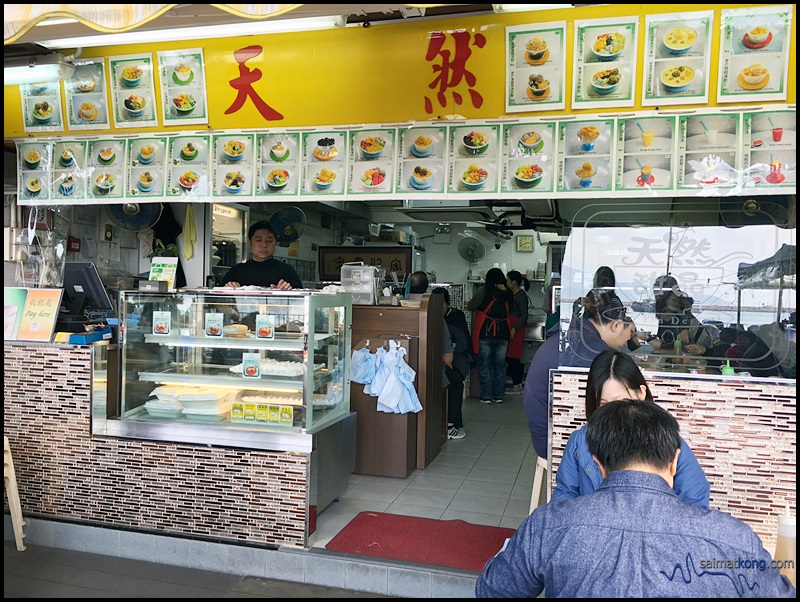 When you walk around Cheung Chau, you'll notice many dessert shops around. Tin Yin Dessert Shop 天然甜品 is one of the popular dessert shops in Cheung Chau serving a variety of mango based dessert; mango rolls, mango Mochi, mango sago pomelo, mango pudding and etc.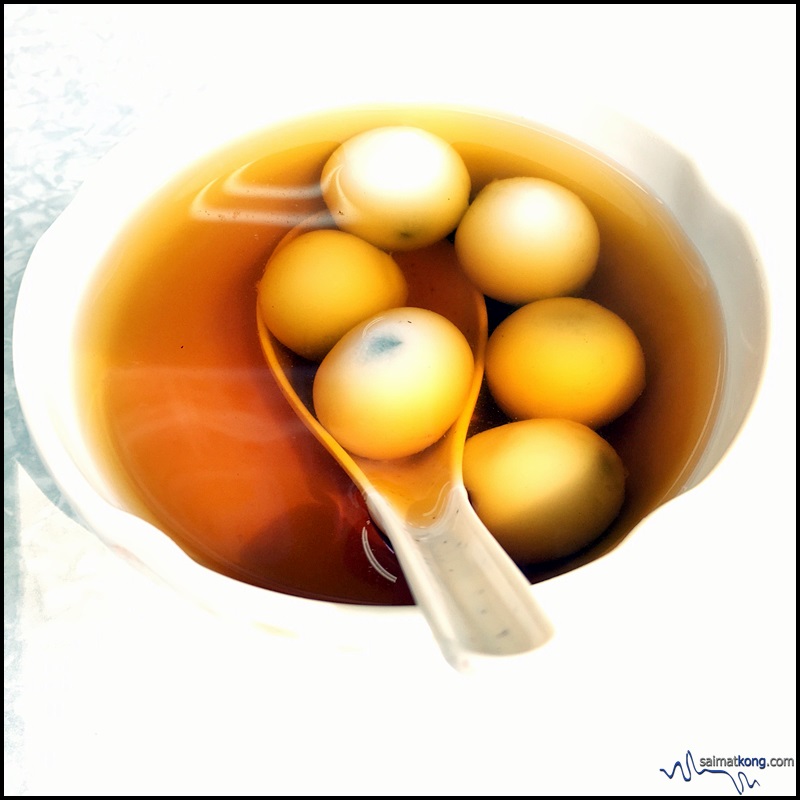 Wifey ordered her favorite black sesame glutinous rice balls 'Tong Yuen' in ginger syrup.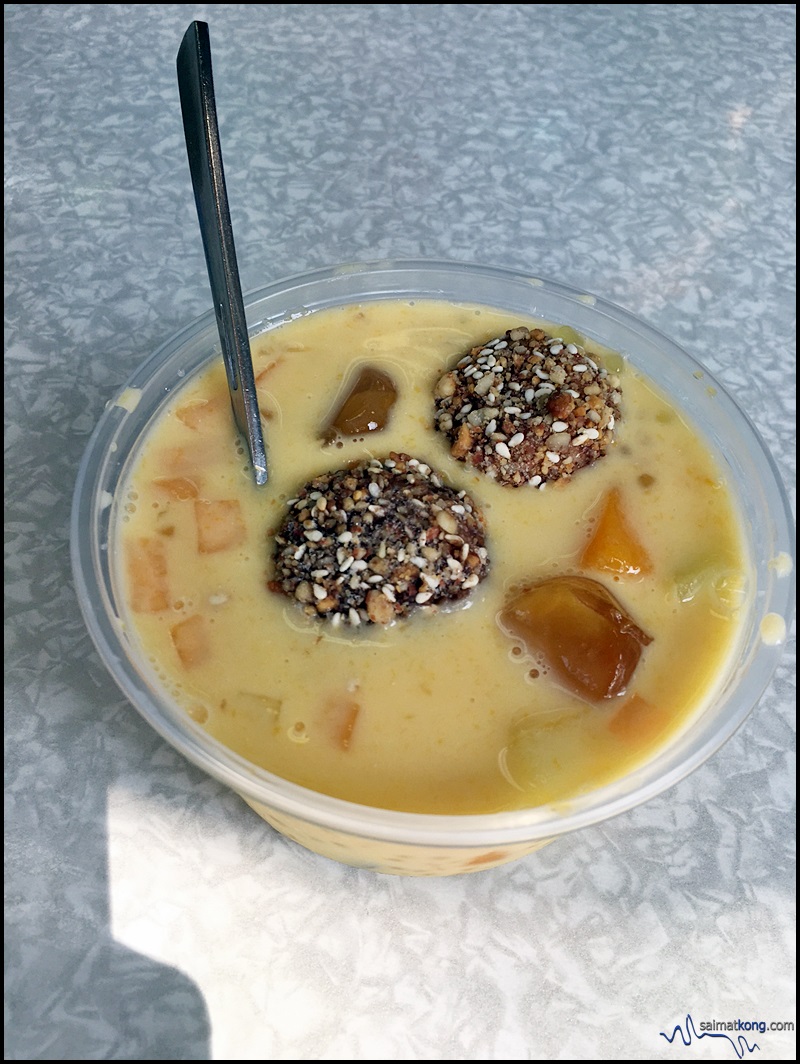 I had the mango sago pomelo with ice cream balls coated with peanut. The ice cream balls coated with peanuts is really special and taste good!
7) Rent a bike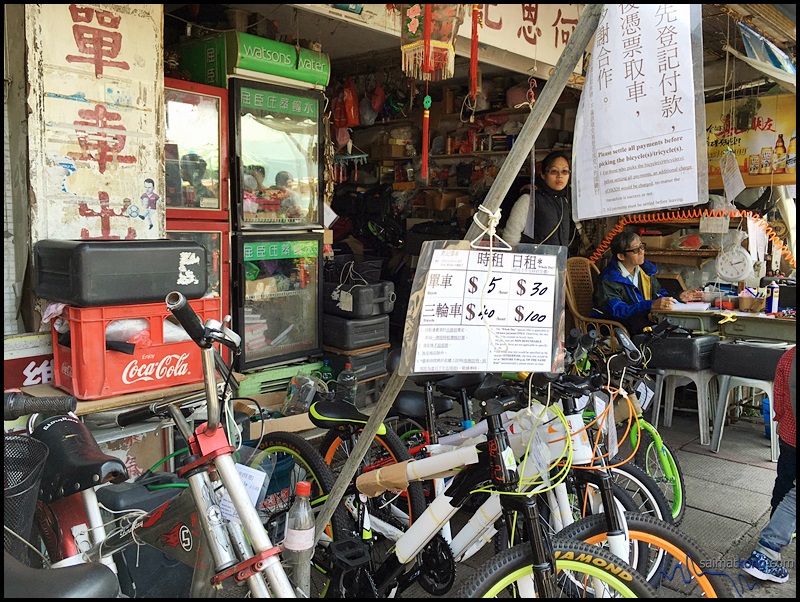 Rent a bike to cycle around Cheung Chau.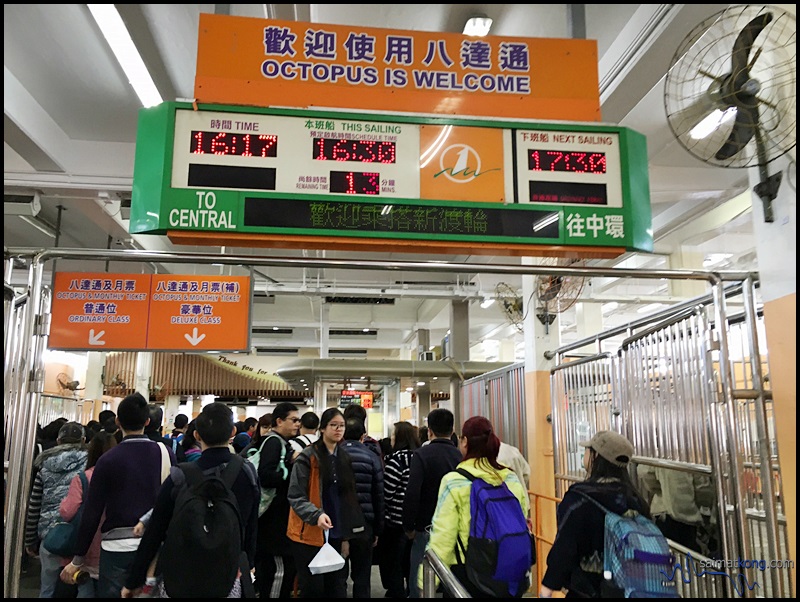 We had such a fun family outing at Cheung Chau! We board the ordinary ferry back to Hong Kong at the Cheung Chau ferry terminal.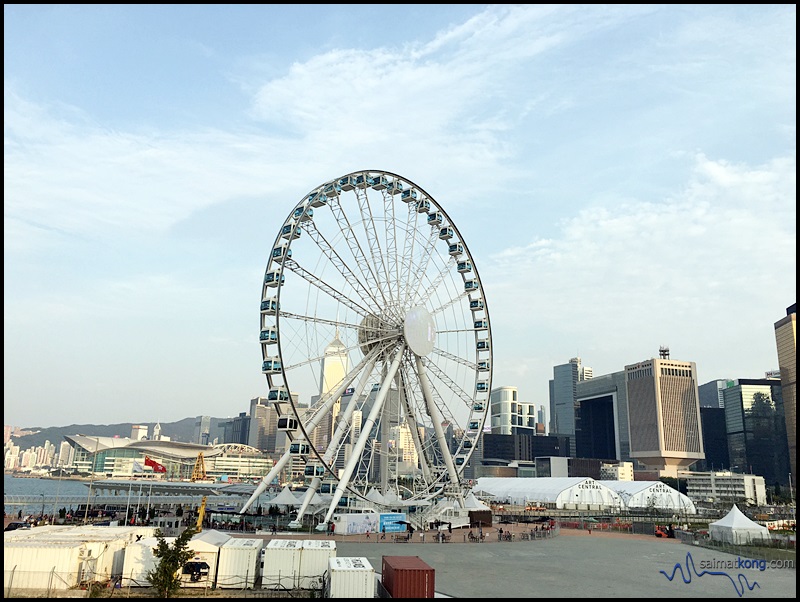 Reached Central in the evening and we slowly walked to the nearest MTR station 🙂 Saw the Hong Kong Observation Wheel on the way to the MTR 🙂
A Day in Cheung Chau 長洲, Hong Kong 香港
Overall, it was a really fun one day trip to Cheung Chau Coz instead of just exploring the busy Hong Kong city, I get to experience another side of Hong Kong and it's amazingly beautiful.
—
You can subscribe to
my blog, follow me on Facebook, follow Instagram, follow Twitter and Youtube for more updates!
—
Comments
comments