Where do you go for xiao long bao (steamed dumplings or "小笼包" in chinese)? There are many eateries in Malaysia offering xiao long bao, the famous ones include Dragon-i, Paradise Dynasty and Din Tai Fung. Among these three, Din Tai Fung is my favorite place for xiao long bao. If you don't already know, Din Tai Fung is a restaurant originated from Taiwan, specialising in xiao long bao. They have several branches in Malaysia, all of which are located inside shopping mall such as The Gardens Mall, Pavilion, Empire Shopping Gallery, eCurve and One Utama.
We were walking around One Utama looking for a place to have brunch and spotted Din Tai Fung (鼎泰豐) which is located next to Madam Kwan's on the Ground Floor of One Utama. Since there was no queue waiting outside we decided to dine there 🙂
Din Tai Fung has a clean, simple and brightly lit interior.
Similar to other restaurants serving Xiao Long Bao like Dragon-i and Paradise Dynasty, Din Tai Fung also have an open kitchen where you can watch chefs prepare dumplings through the glass panels.
Din Tai Fung's menu offers a good variety of Taiwanese cuisine ranging from Xiao Long Bao, Appetizers, Dumplings, Soups, Fried Rice, La Mian & Taiwanese Desserts.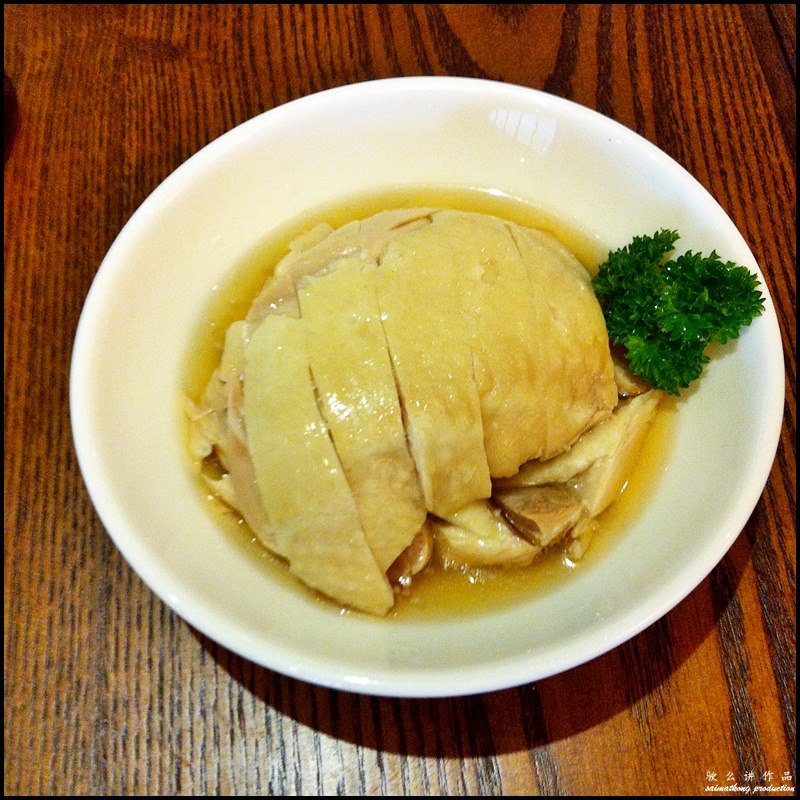 Shanghainese Drunken Chicken 上海醉鸡 (RM15.90)
The chicken which is served chilled, is cooked and marinated with shaoxing wine. This is definitely one of the highly recommended appetiser at Din Tai Fung.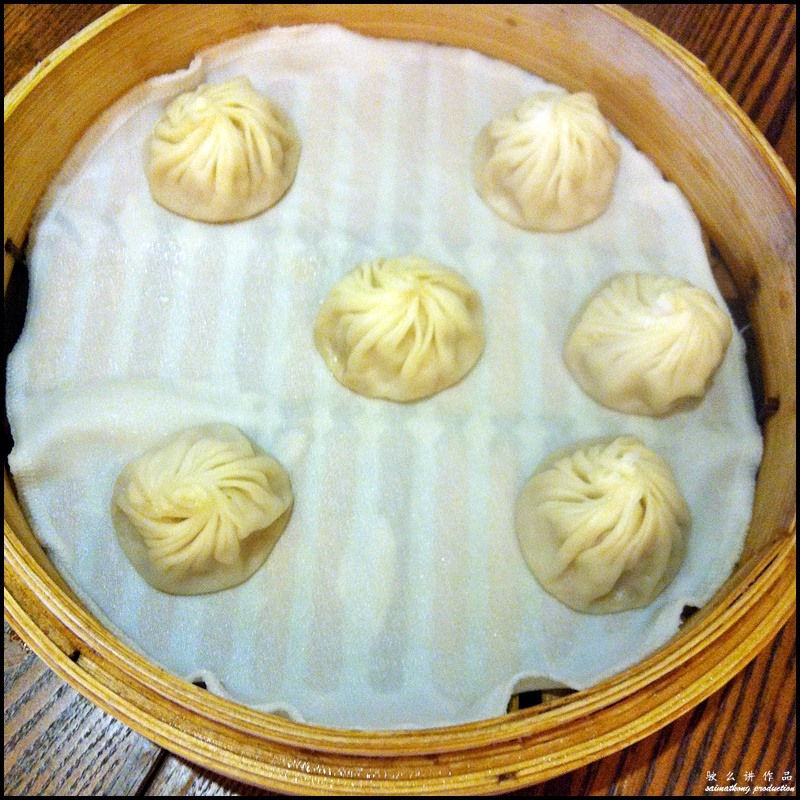 Xiao Long Bao 小笼包 (RM11.20)
Din Tai Fung's signature Xiao Long Bao consists of juicy meat filling and wrapped with skin that is thin enough to see what's inside.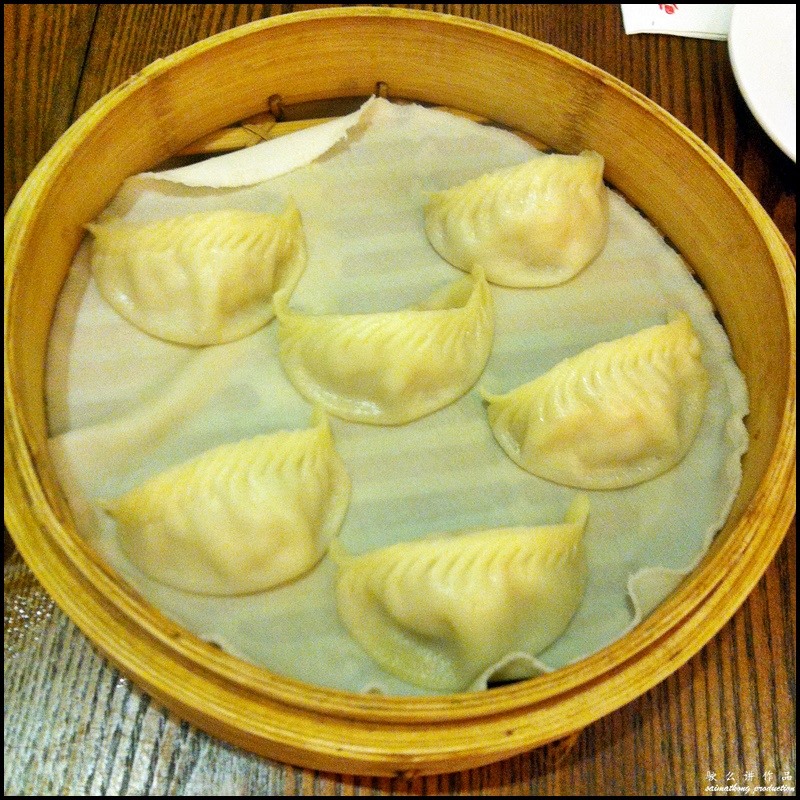 Shrimp & Pork Dumplings 饺子 (RM12.20)
The shrimp & pork dumplings taste decent and I definitely prefer their XLB 🙂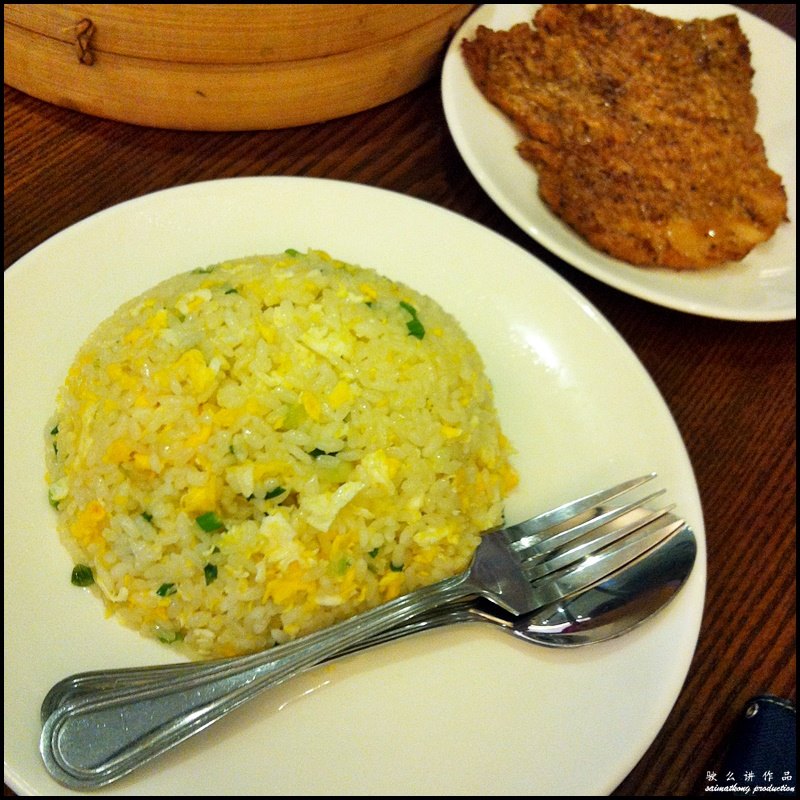 Pork Chop Fried Rice 猪排蛋炒饭 (RM18.50)
The pork chop was well seasoned and perfectly fried while the fried rice, though fried with only eggs, sliced pork, shrimps and spring onions, the taste was good!
Spicy Shrimp & Pork Wanton La Mian 红油虾肉馄饨拉面 (RM17.50)
This La Mian is tossed with chili oil and topped with few pieces of shrimp & pork wonton. The noodles has a springy texture and it weren't that spicy actually.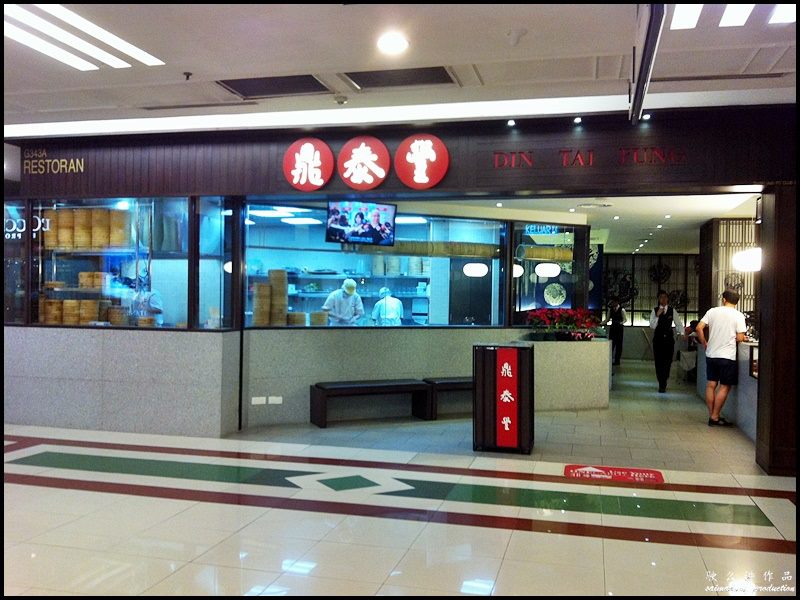 Verdict: Din Tai Fung (鼎泰豐) well known for its signature Xiao Long Bao and other Taiwanese cuisine. Din Tai Fung has a clean, simple and brightly lit interior. It's not surprise to see a long queue waiting outside for a table and it's often crowded especially during peak hours. If you're in Taiwan, the locals will definitely recommend you to visit Din a Tai Fung for its delicious xiao long bao and other Taiwanese dishes.
Location: Lot G343A, Ground Floor, One Utama Shopping Centre, 47800 Petaling Jaya
Tel: 03-7732 0027
Opening Hours: 11am – 10pm (weekday) 10am – 10pm (weekends & public holiday)
Website: www.dintaifung.com.my
Comments
comments