Chinese New Year is the time for families and friends to get together, eat, drink & be merry. To celebrate the Spring Festival, many Chinese restaurants offer attractive Chinese New Year set menus coz these days people would prefer eating outside during festive period 🙂 Though the Lunar New Year 2015 is about 2 weeks away, I've been eating non-stop, celebrating with friends and trying out numerous Chinese New Year set menus at different chinese restaurants, one of which is at Din Tai Fung (鼎泰豐); a Taiwanese restaurant specializing in Xiao Long Bao and a variety of Taiwanese cuisine.
Din Tai Fung (鼎泰豐) branch at Pavilion KL has been voted as the top Chinese restaurant in Kuala Lumpur by TripAdvisor.
To usher in the Year of Goat, Din Tai Fung is offering 4 choices of Chinese New Year Set Menus namely Great Blessing, Everlasting Harmony, Eight Prosperity & Bountiful Harvest with prices ranging from RM218++ for 4pax to RM798++ for 10pax, available at Din Tai Fung outlets at Pavilion, The Gardens Mall, Empire Shopping Gallery, 1Utama Shopping Centre and eCurve from now till March 5.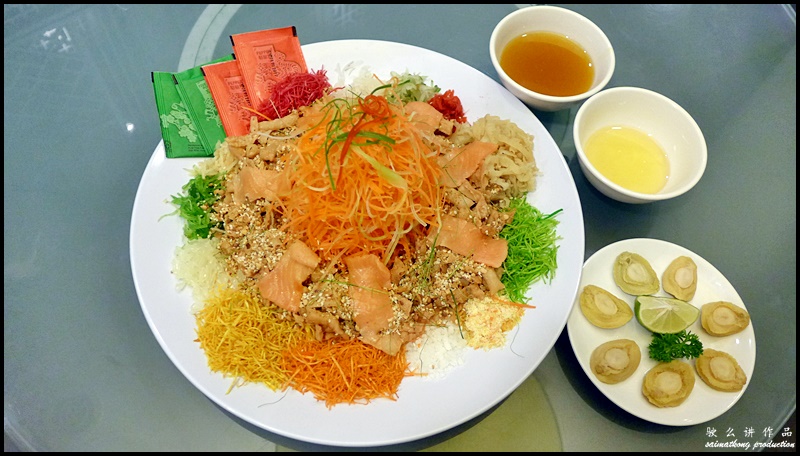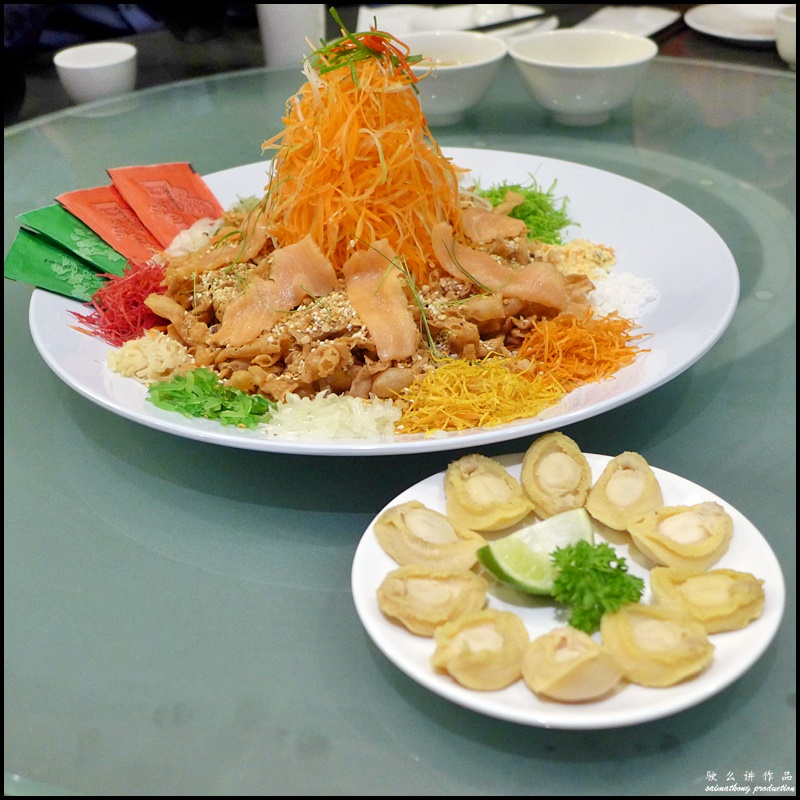 Three Treasure Yee Sang 七彩三宝魚生 (鲍鱼, 熏蛙鱼和海蜇鱼生)(三星拱照)
One of the dish that everyone look forward to during Chinese New Year is the Yee Sang or also known as the Prosperity Toss. The Yee Sang at Din Tai Fung is special coz it has three treasure — abalone, smoked salmon & jelly fish to be tossed together with other ingredients such as shredded yam, cucumber, carrot, radish, pomelo, pickled vegetables, peanuts, sesame seeds, crackers and etc.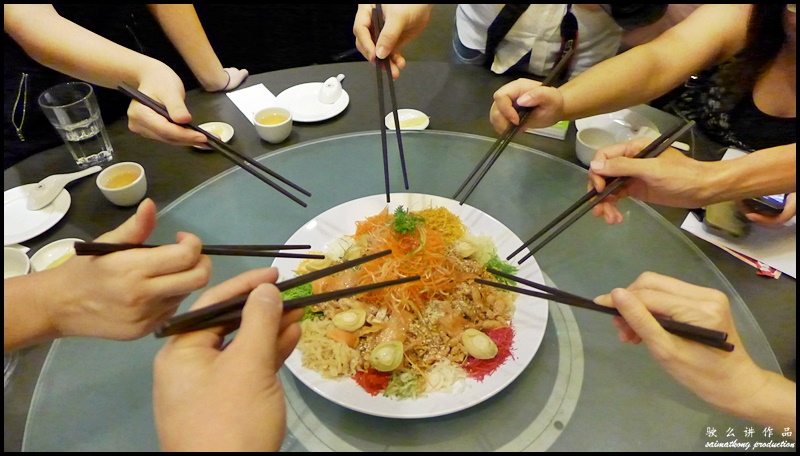 Arming ourselves with chopsticks and getting ready to toss the Prosperity Salad "Yee Sang" up in the air.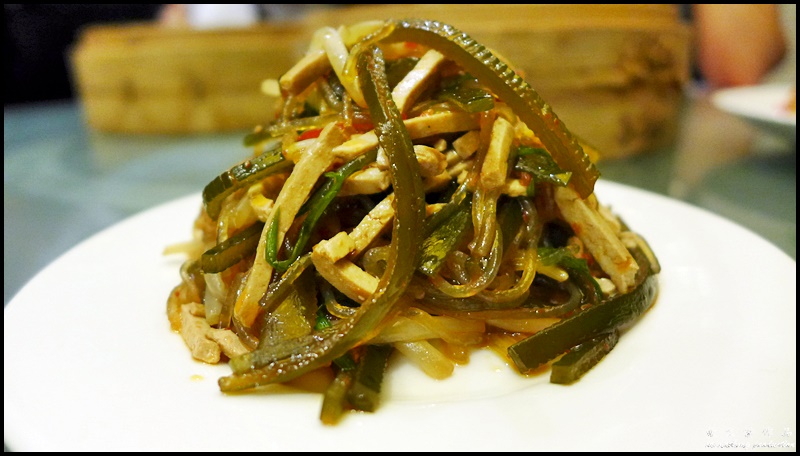 Din Tai Fung House Special 招牌小菜 (事事如意)
To start it off, we had Din Tai Fung House Special Spicy Pickled Cucumber which has both spicy and tangy flavor that can wake up taste buds.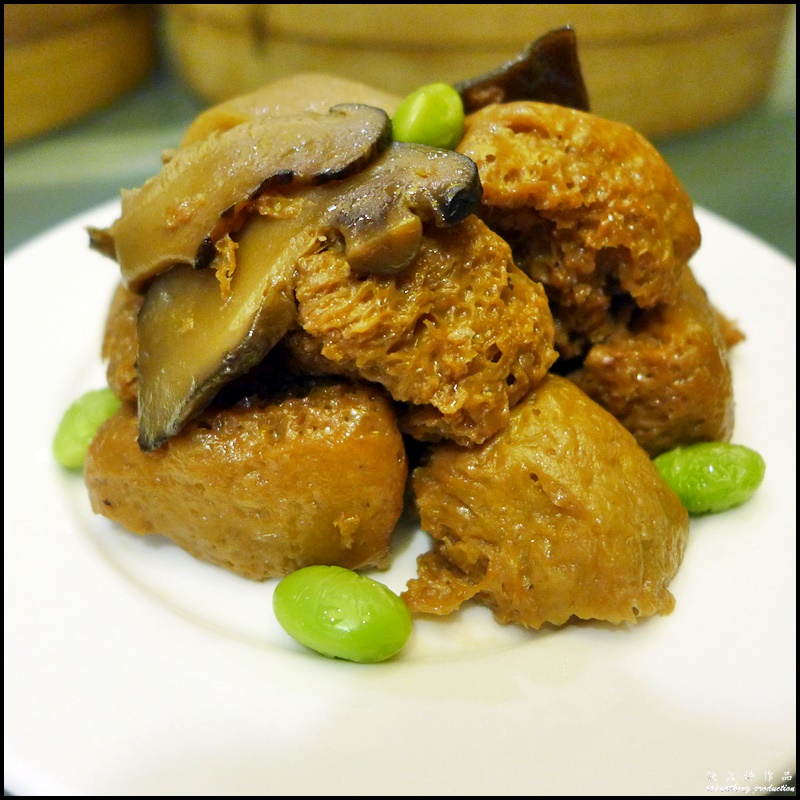 Stewed Wheat Gluten 烤麸(八方锦绣)
Stewed Wheat Gluten is a healthy vegetarian dish which consists of beancurd, shiitake mushroom and edamame beans.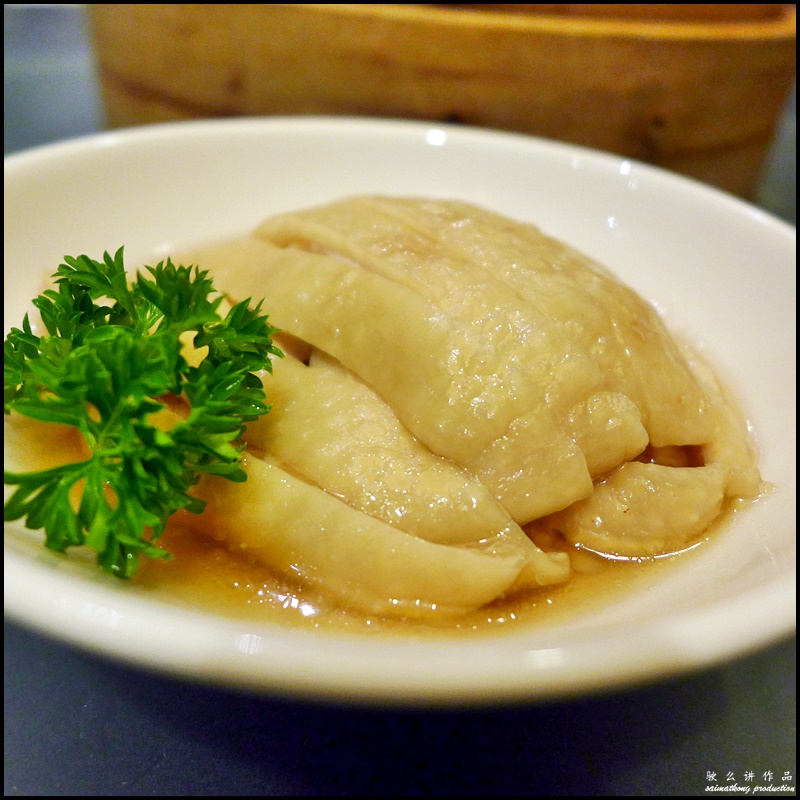 Shaoshing Wine Marinated Chicken 绍兴醉鸡 (闻鸡起舞)
The Shaoshing Wine Marinated Chicken is a cold dish. The chicken is tender and juicy with a hint of subtle flavor from the shaoshing wine.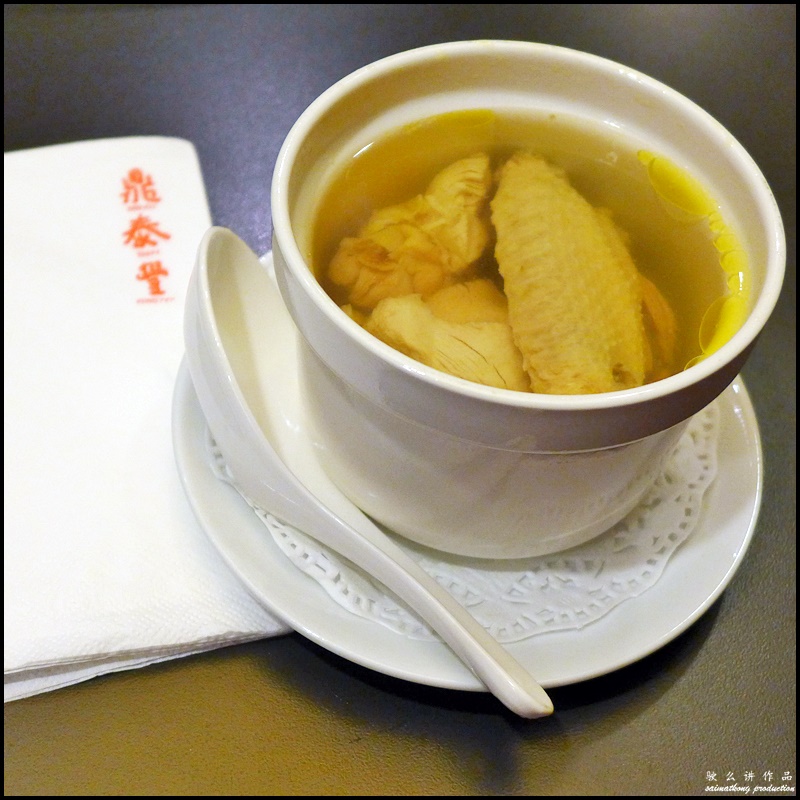 House Steamed Chicken Soup 元盅鸡汤 (金凤报喜)
As a Cantonese, I love soup very much. The steamed chicken soup at Din Tai Fung is boiled for long hours and the result is a very rich and flavorful chicken soup. Yums!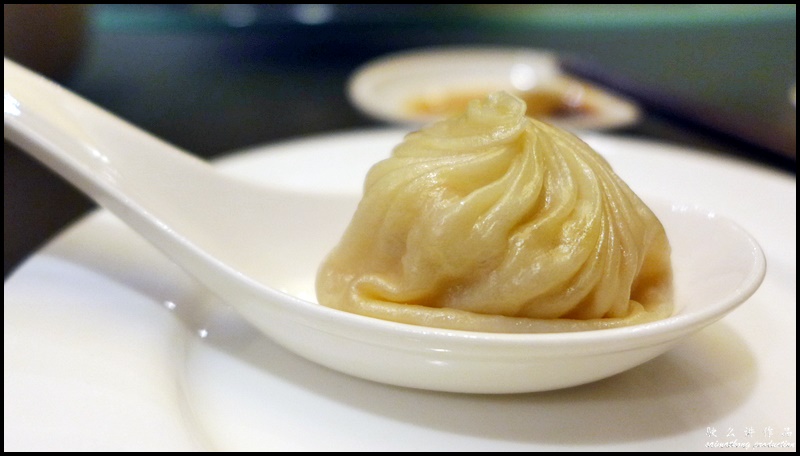 Traditionally, dumplings are eaten during Chinese New Year as the dumplings resemble gold ingot. There is a saying that, "The more dumplings you eat during the New Year celebrations, the more wealth and good fortune will come your way."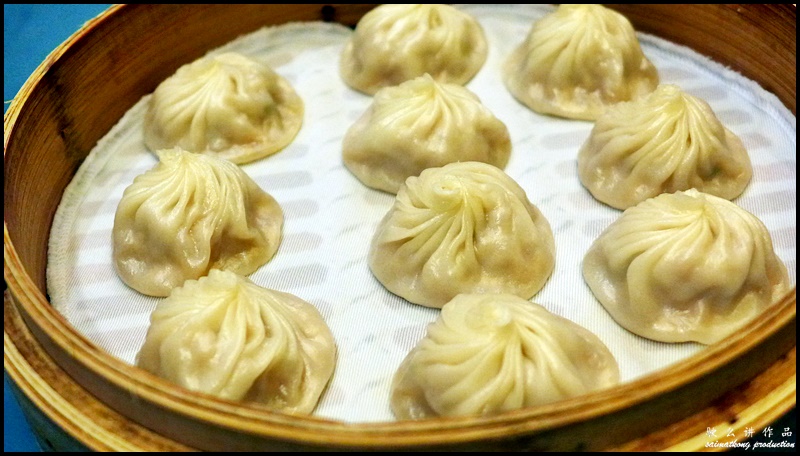 Xiao Long Bao 小笼包 (金玉满堂)
Din Tai Fung is well-known for its xiao long bao and besides its signature original pork xiao long bao, Din Tai Fung also offer other flavors which include chicken xiao long bao, crab roe and pork xiao long bao & truffle and pork xiao long bao.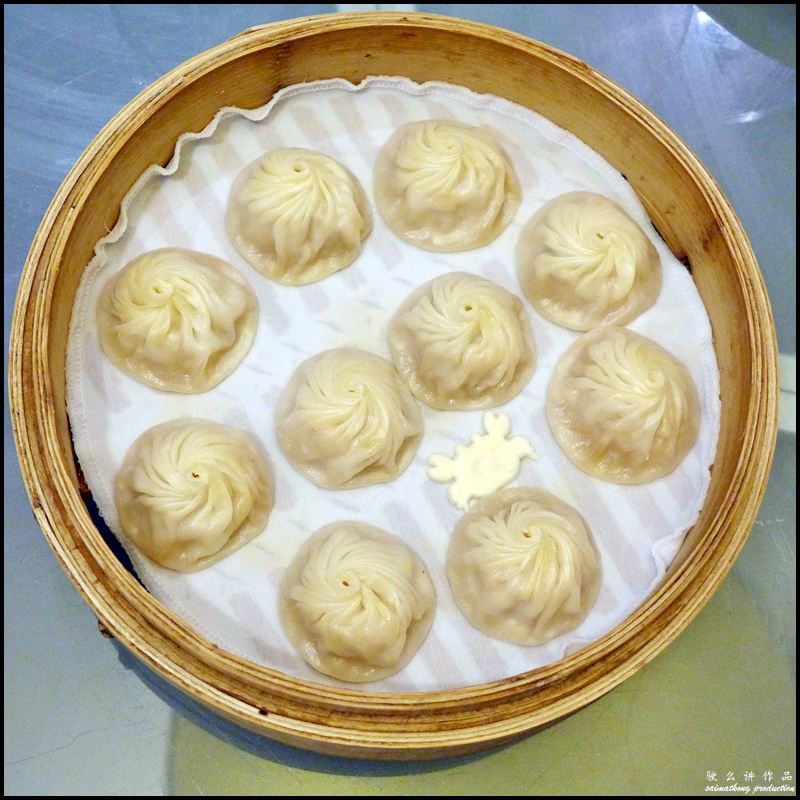 Crab Roe and Pork Xiao Long Bao 蟹粉小笼包 (龙马精神)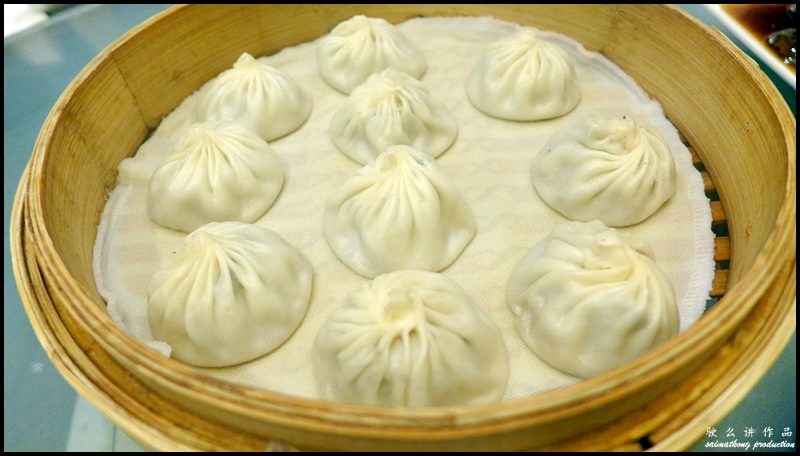 Truffle and Pork Xiao Long Bao 松露小笼包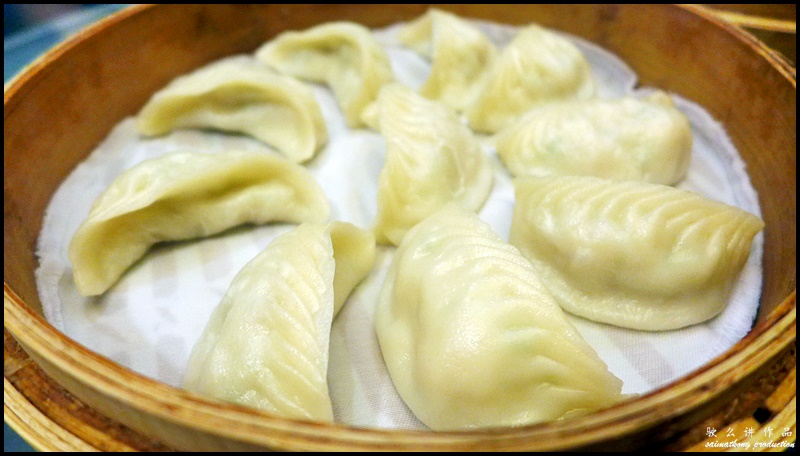 Steamed Fish Dumpling 鲜鱼蒸饺 (吉庆有余)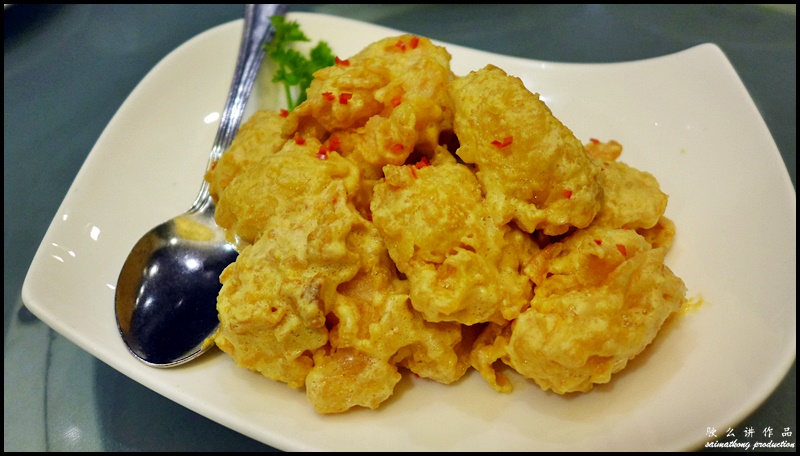 Prawns with Salted Egg Yolk 黄金咸蛋明虾 (嘻哈大笑 )
The main attraction of the night is definitely the Prawns with Salted Egg Yolk. The fresh prawn is coated with salted egg yolk and then fried to perfection before tossed with a creamy buttery sauce. This carb-laden dish is very delicious and I think its worth the calories!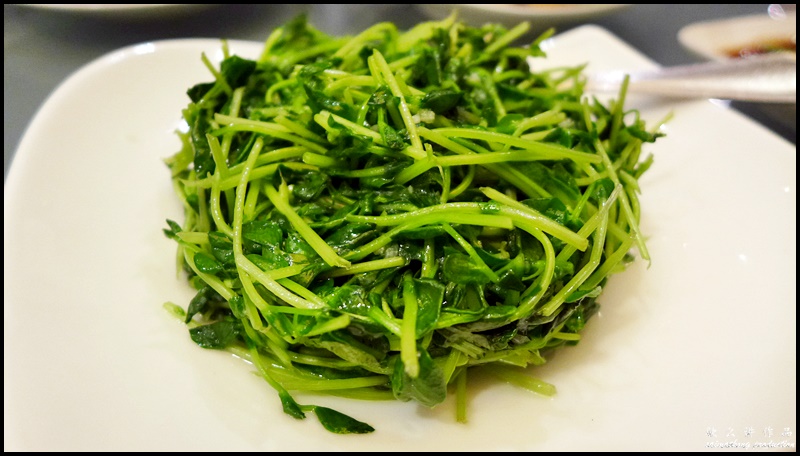 Stir-fried Seasonal Vegetable with Garlic 蒜炒时疏 (亲亲热热)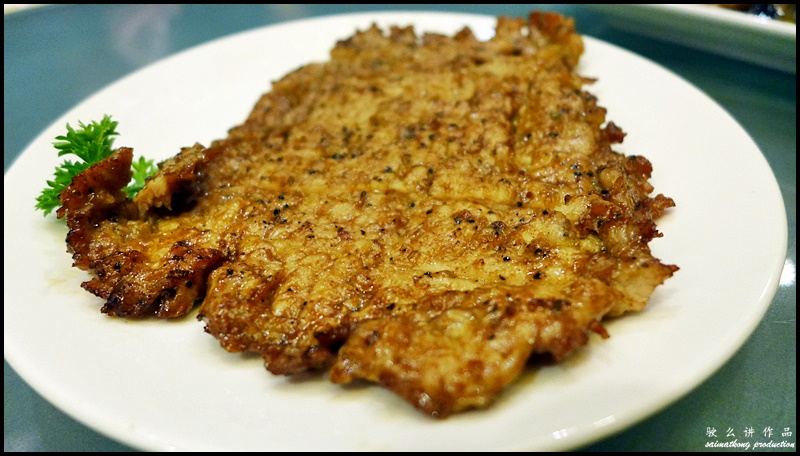 Fried Pork Chop 炸猪扒 (丁财两旺)
The fried pork chop at Din Tai Fung is made of lean pork meat and marinated well with 5 spice powder. The meat is juicy, tender and very flavorful.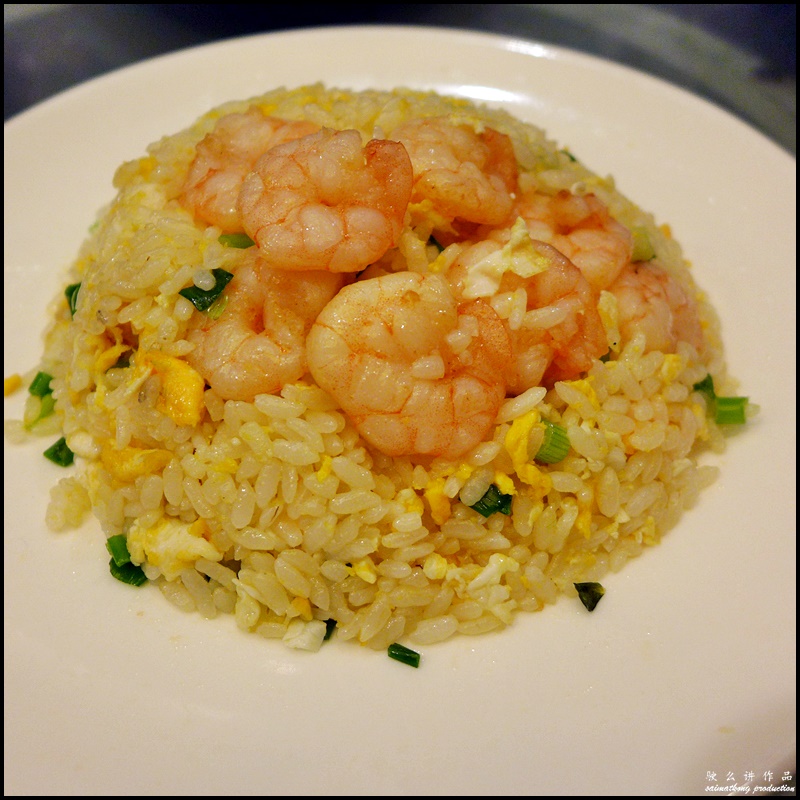 Shrimp Fried Rice 虾仁蛋炒饭 (黄金满屋)
The Shrimp Fried Rice is one of my must-have at Din Tai Fung. The fried rice which is topped with fresh prawns has ingredients like spring onions and the rice is evenly coated with egg yolk.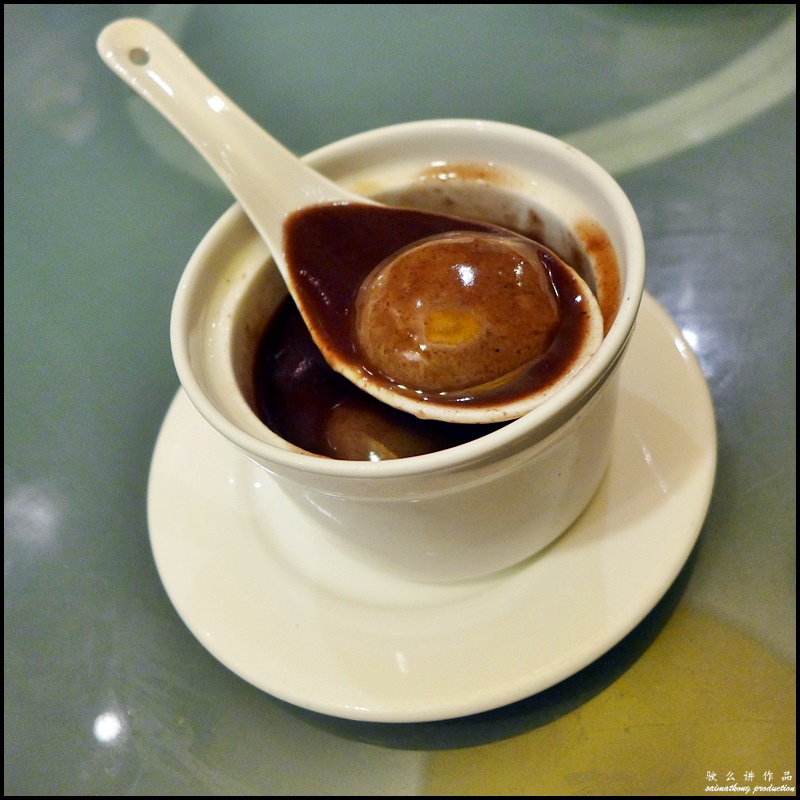 Sesame Dumpling in Red Bean Soup 豆沙芝麻汤圆 (丰年团圆)
Dessert is the best way to end your meal. The red bean soup has grainy texture with a hint of dried tangerine peel taste and fragrance. Glutinous rice dumplings which is also known as "tang yuan" are eaten during New Year cox it symbolize family togetherness.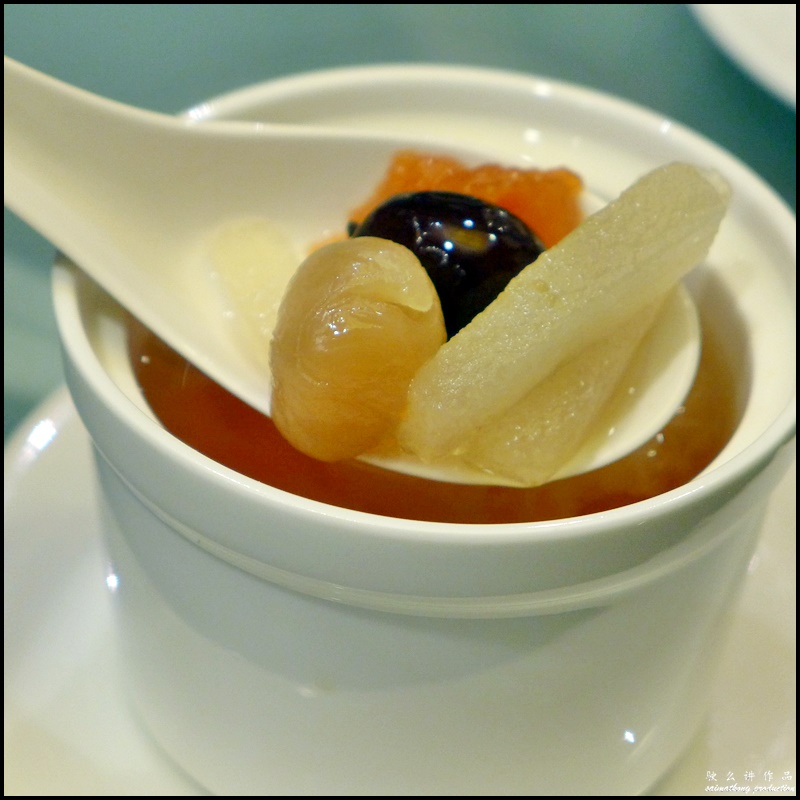 Boiled Papaya With Snow Fungus 木瓜雪耳 (风调雨顺)
Another dessert we had is the boiled papaya with snow fungus. The Wifey love this very much coz apparently this is good for the skin. I suppose this dessert is a hit among ladies 🙂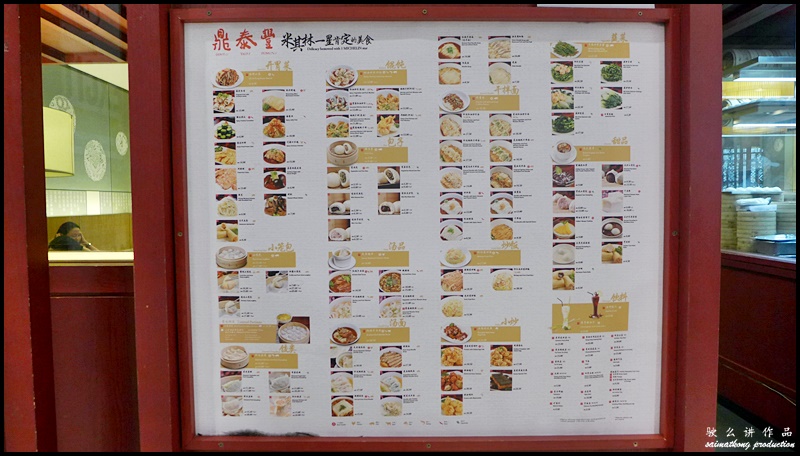 If you're looking for a place to celebrate the coming Lunar New Year 2015 with your families and friends, you might want to consider Din Tai Fung. They have a few choices of New Year set menus featuring their signature dishes such as xiao long bao, shrimp fried rice, la mian, fried pork chop, prawns with salted egg yolk and more.
To make your table reservations, do contact the respective branch early:-
The Gardens Mall, Mid Valley City
Location: Lot LG 207, Lower Ground Floor, The Gardens Mall, Mid Valley City
Tel: 03-2283 2292
Business Hours: 10am – 10pm
Pavilion KL
Location: Lot 6.01.05, Level 6, Pavilion Shopping Mall, KL
Tel: 03-2148 8292
Business Hours: 10am – 10pm
Empire Subang
Location: Lot G15, Ground Floor, Empire Subang
Tel: 03-5022 2522
Business Hours: 10am – 10pm
e@Curve
Location: G17-G20, Ground Floor, e@Curve
Tel: 03-7728 3218
Business Hours: 11am – 10pm
One Utama
Location: Lot G343a, Ground Floor, One Utama Shopping Mall
Tel: 03-7732 0027
Business Hours: 11am – 10pm
FaceBook: https://www.facebook.com/DinTaiFungMalaysia
Website: www.dintaifung.com.my
Comments
comments