Slow internet connections can be frustrating and it's something that I wouldn't want to experience. Imagine this scenario: You're outside trying to access to a website but it takes ages to load. You try to make the webpages load faster by closing down unused applications but it just won't make any difference. Isn't it frustrating?
Remember my previous blogpost about U Mobile's Hero Postpaid P70 plan? I personally feel that it's one of the best postpaid data plans in the market to date coz users can enjoy up to 7GB data as well as unlimited local calls to all networks for just RM70. So recently, I was invited to test run and experience for myself the network strength and coverage of U Mobile's call and data usage in real world conditions in various locations around Klang Valley / Selangor.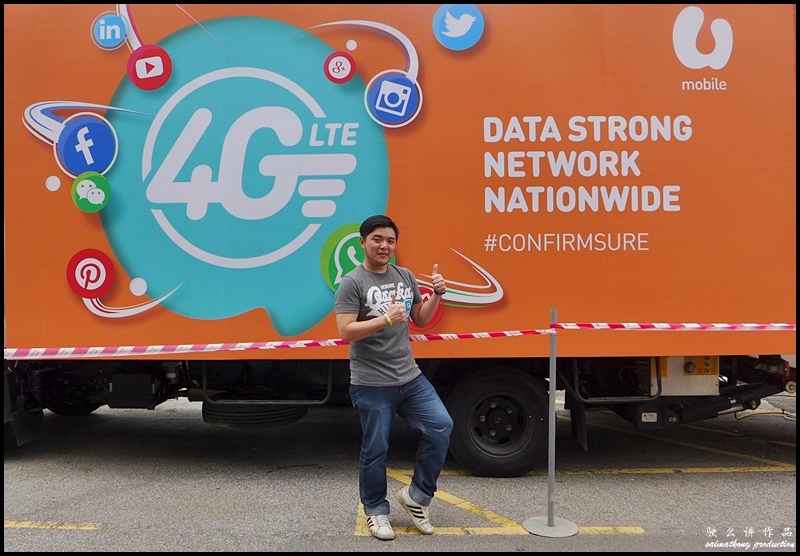 Firstly, let me take photo of myself at the Media Briefing for U Mobile Network Expansion. #datastrongnetwork #confirmsure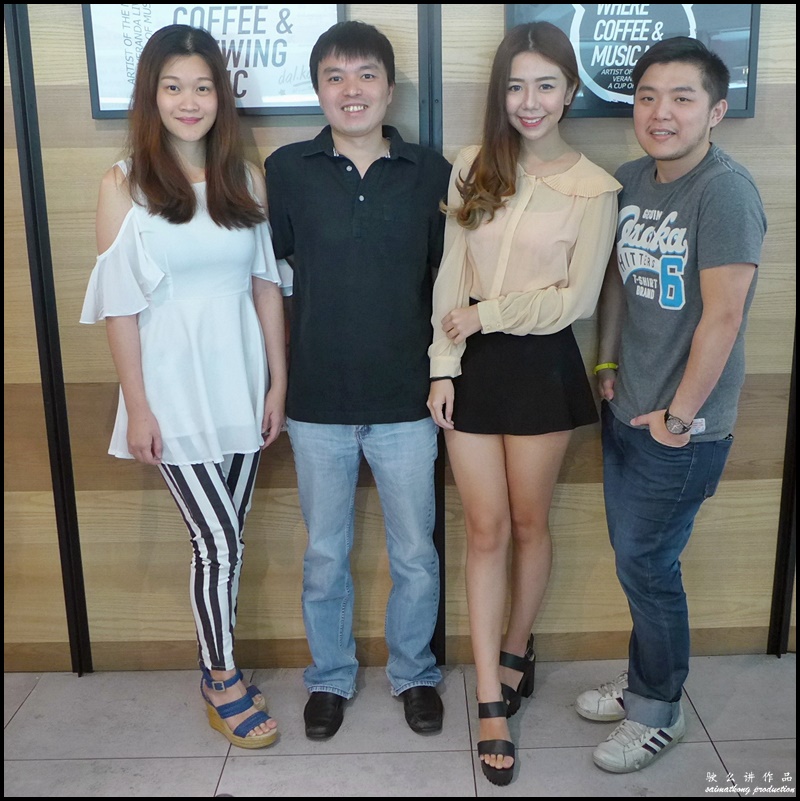 Its another photo moment with fellow bloggers Kimberly Low, Sixthseal and Tziaaa 🙂 Oh yea, the media briefing was held at dal.komm Coffee at Damansara Utama (Uptown).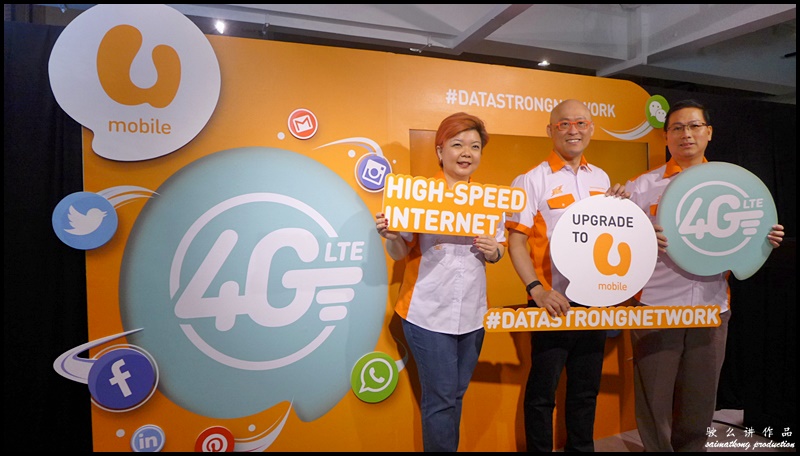 Also present during the Media Briefing were Jasmine Lee; Chief Marketing Officer of U Mobile Sdn Bhd, Wong Heang Tuck; Chief Executive Officer of U Mobile Sdn Bhd and Too Tian Jen (TJ); Chief Technology Officer of U Mobile Sdn Bhd.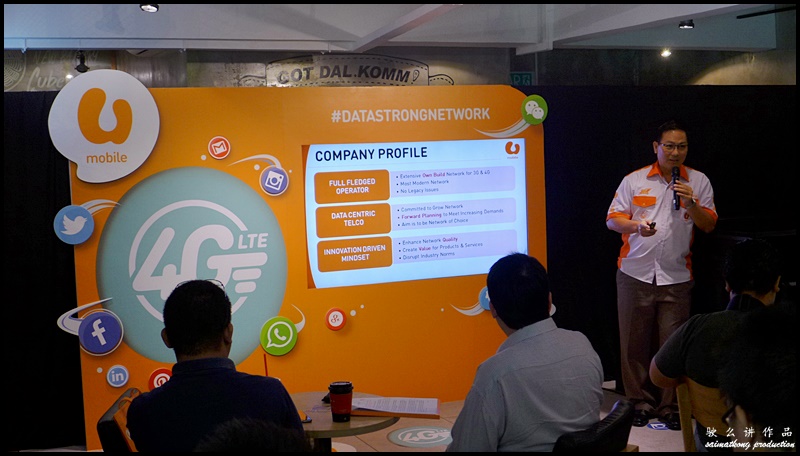 "U Mobile is committed to invest in its network infrastructure to provide mobile users with the best 4G LTE & 3G network. As 70% of U Mobile's users are smartphone users, we want them to have the best internet and data experience in terms of speed and quality," said U Mobile's Chief Executive Officer Too Tian Jen.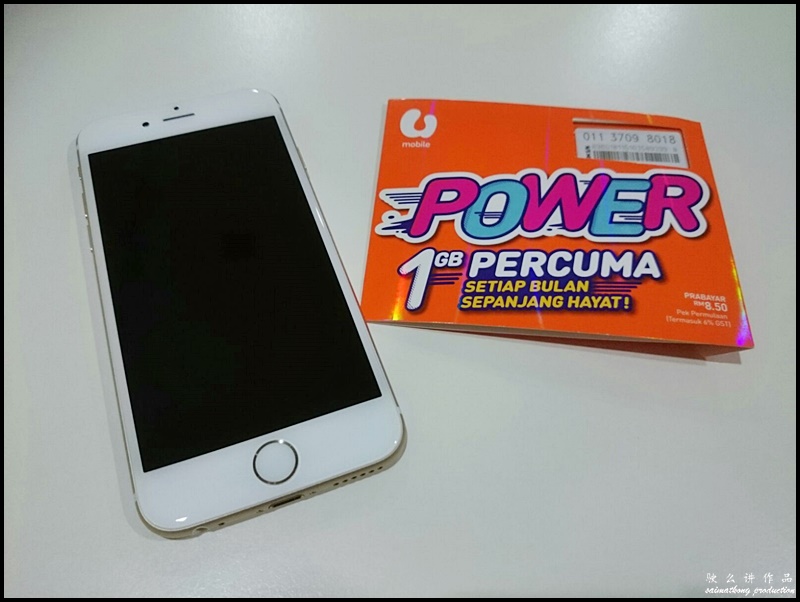 We were all provided with an iPhone 6 and an U Mobile sim pack to test run U Mobile's network strength and coverage 🙂 After testing and trying the U Mobile SIM card with an iPhone 6 for about 1 week, I'll share my my detailed findings below 😉 Overall, I'd say that I'm pretty impressed with U Mobile's download speed; hitting the highest download speed of 20.6 Mbps 😉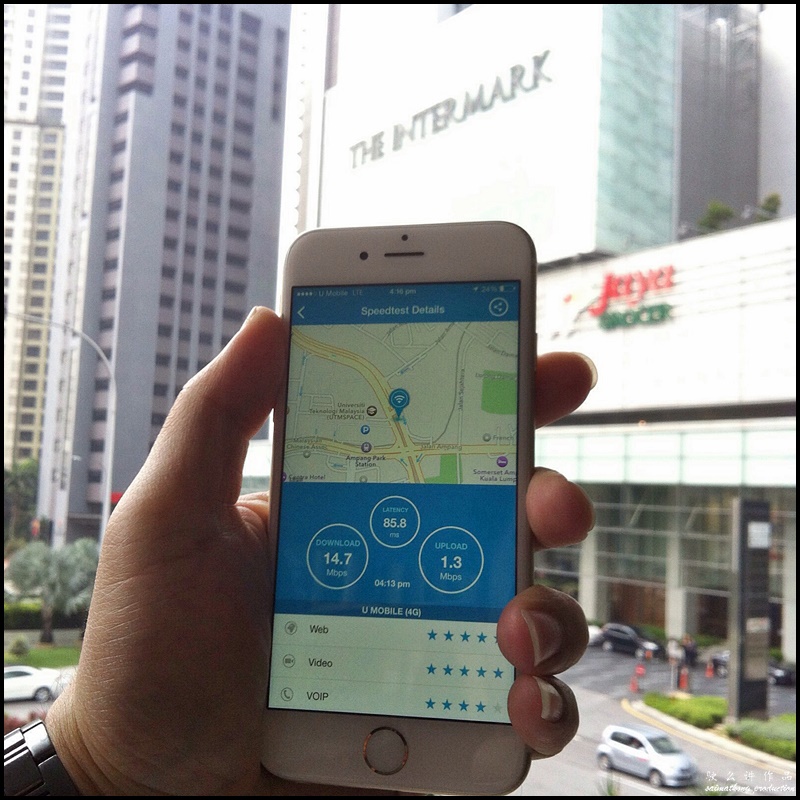 Testing out the network strength at my workplace – The Intermark! Now that you know where I work, come over find me for lunch 😀 Anyway, I'm truly impressed with the results of the speedtest at my workplace with a download speed of 14.7 Mbps. Though I'm usually connected to the wifi at my office but it's always good to know that I've got good connection should the wifi at my office goes offline 🙂
Location: The Intermark
Phone: IPhone 6
App: Open Signal
SIM card: U Mobile POWER Prepaid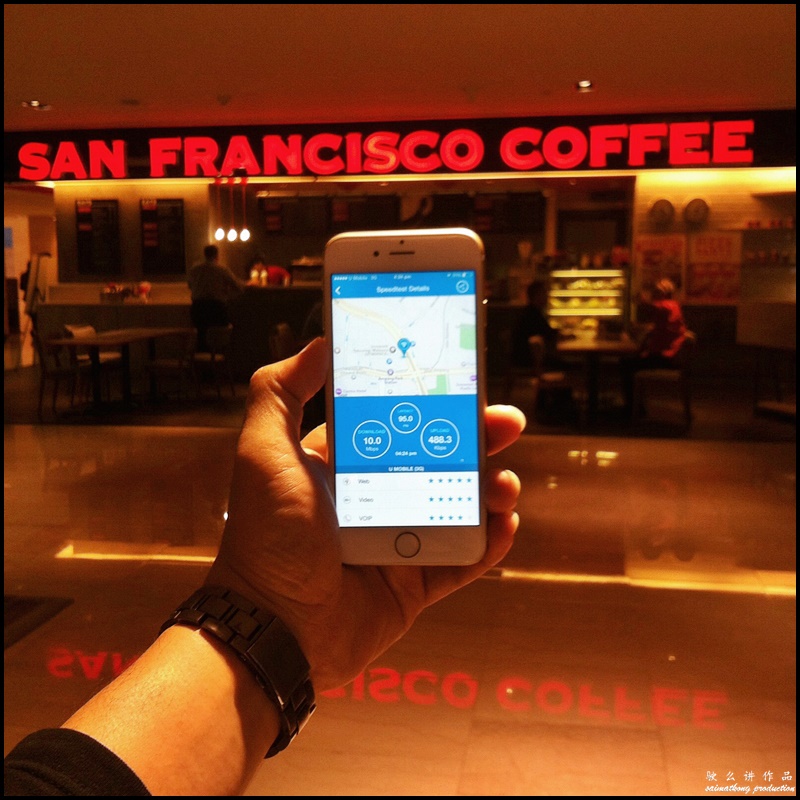 I love hanging out at cafes and that's when I gets on the Internet to reply emails, update my Instagram, Facebook, Twitter & write blog posting (yes, I write and post my blog articles on my mobile phone) But sometimes the wifi connection can be real slow that it'll take ages to load a page or worst the connection went offline 🙁 Hence, I did a quick speedtest of U Mobile's network coverage at San Francisco….and guess what? The speedtest results show download speed of 10.0 Mbps. With U Mobile #datastrongnetwork, I can surf, reply emails, update my social media sites with breeze. #confirmsure #UMobile
Location: San Francisco Coffee
Phone: IPhone 6
App: Open Signal
SIM card: U Mobile POWER Prepaid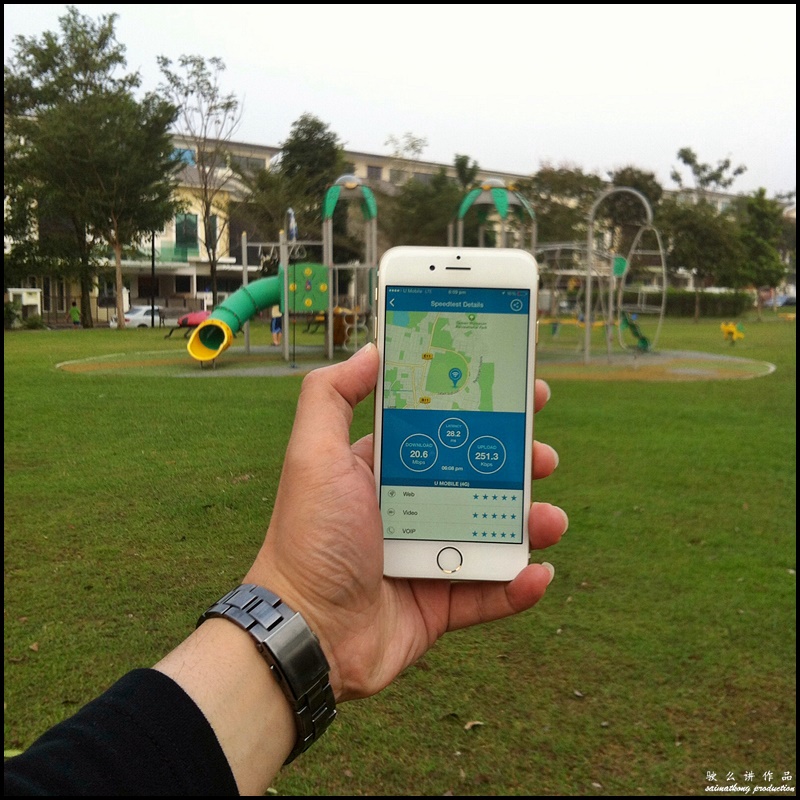 One of my favorite activities is streaming movies and tv shows on my Smart TV so it's important for me to have high speed internet at home 🙂 I run a speedtest using the Open Signal App with the U Mobile SIM card in an iPhone 6 and I'm more than happy with the result 😀 With a download speed of 20.6 Mbps, what else can be better than this? No more pauses and poor sound when watching stream movies with U Mobile's #datastrongnetwork #4G
Location: Home
Phone: IPhone 6
App: Open Signal
SIM card: U Mobile POWER Prepaid
P.s: Both the iPhone 6 and U Mobile sim card are provided for me to test and experience U Mobile's #datastrongnetwork
This isn't my first time on U Mobile network but definitely my first time giving the network strength and coverage a good test run. To summarize, I've had good experience of using the U Mobile network with fast and consistent connection 🙂 The highest download speed that I've experienced on U Mobile network was about 20.6 Mbps, which to me is consider pretty good coz I can stream videos with no lagging 🙂 However, the download speed appears to be slower and coverage lower too when I was hanging out at San Francisco cafe. I did a speedtest and it shows a download speed of 10.0 Mbps, which is not bad actually! Overall, I'm pretty much satisfied with U Mobile's network speed and coverage. As a heavy internet user who does lots of internet activity from surfing the net, downloading videos, streaming music clips and playing online games, I'm happy with the fast and consistent internet speed 🙂
Want to have high speed internet wherever you go? Log on to u.com.my/4G to find out more about U Mobile's #datastrongnetwork
Comments
comments