Gone are the craze for cheese tarts, the latest craze in Malaysia now is Taiwan Sponge Cake. Few months back, I was in the queue for an hour plus to buy the sponge cake from Original Cake in Sunway Velocity Mall coz The Wifey was craving for it #number1husband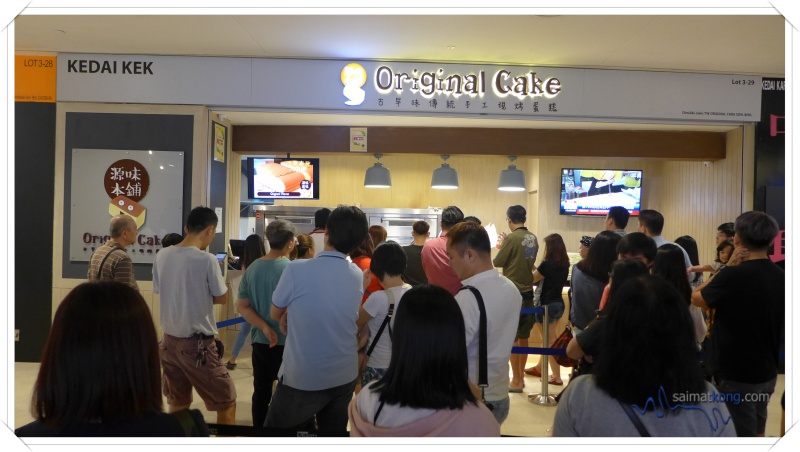 The queue started from the storefront and stretched quite far that it took about an hour plus before I could get my hands on the freshly baked sponge cakes from Original Cake.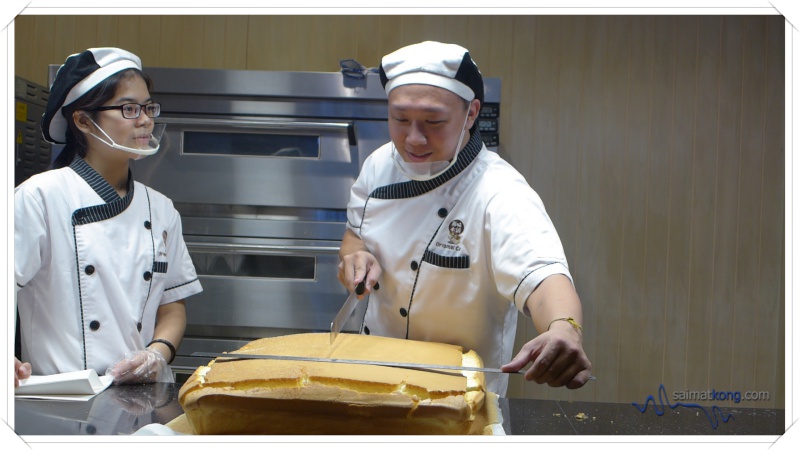 Originated from Tamsui district in Taiwan, Original Cake specializes in traditional egg sponge cakes made using four ingredients – flour, milk, egg and sugar.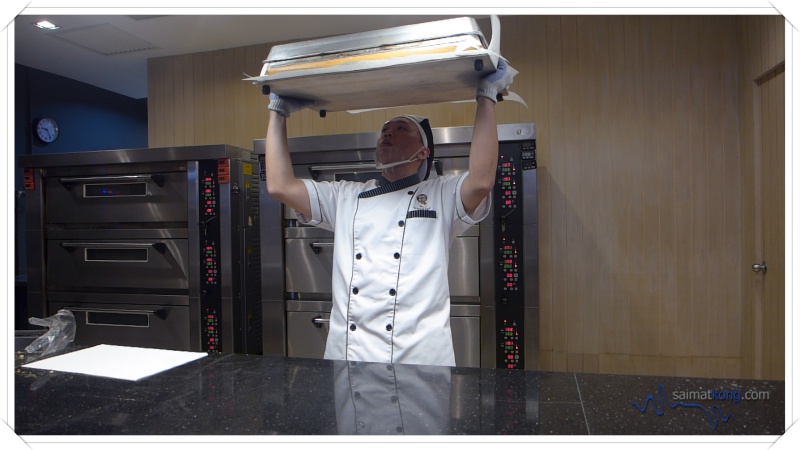 While waiting, I'm amused looking at how the staff hold the tray of cake up in mid air before using a ruler to measure and slice it into rectangular pieces.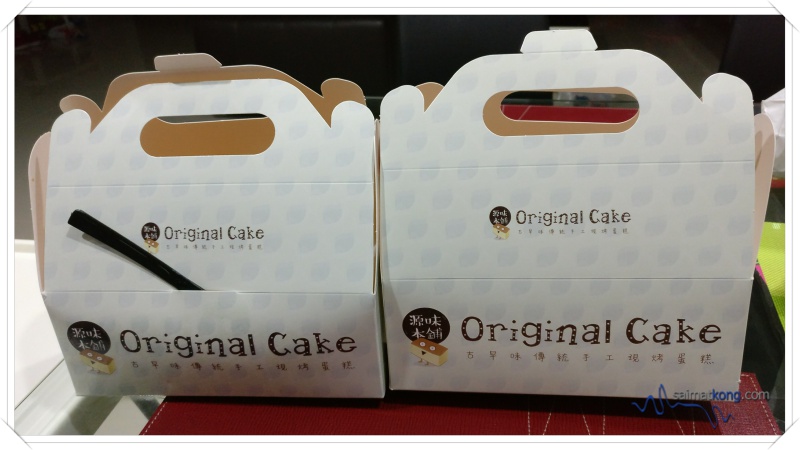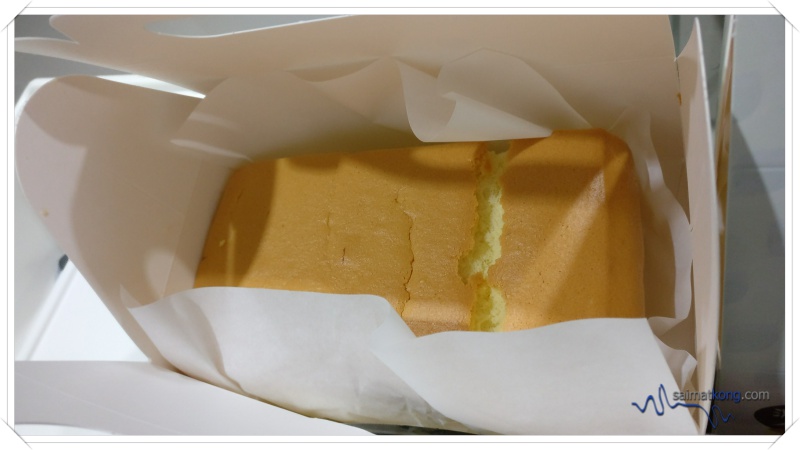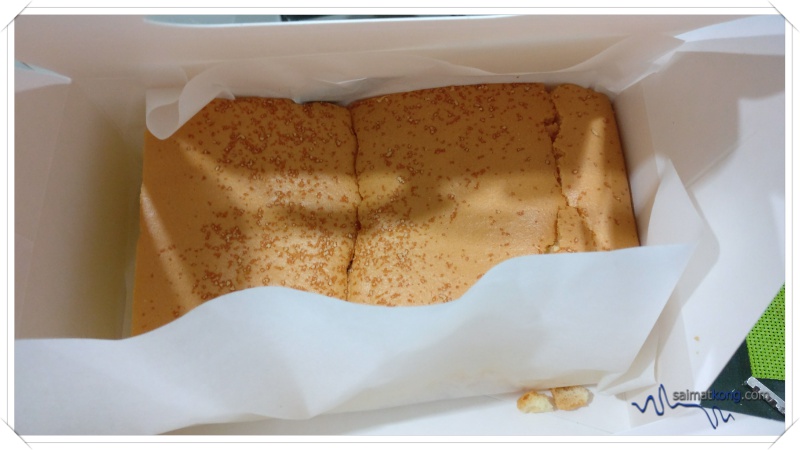 I bought a box each of the original and cheese flavored cake. I must say that the freshly baked cake smells real good!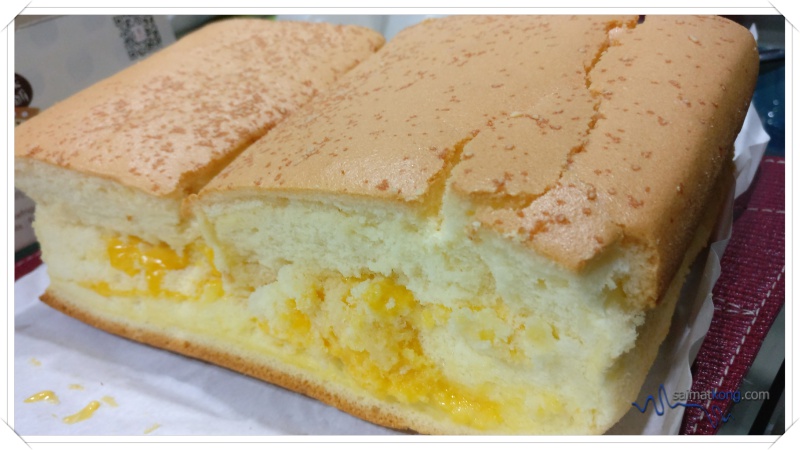 Taste wise, it taste just like sponge cakes with a very rich eggy flavor. The texture of the sponge cake is light, spongy and fluffy. I would say it's worth trying if you have the time to queue up for it. If not, just wait for the non-peak hours to get them (don't ask me when coz I don't know when there's no queue).

Moist & Eggy Taiwan Sponge Cake from Original Cake
Where can you get Original Cake 源味本鋪 ?
Sunway Velocity Mall
3-29 3rd Floor
Tel: 603-8069 1626
Sunway Pyramid
F1.78, First Floor Blue Atrium
Tel: 012-237 8696
Gurney Plaza
170-B1-16, Plaza Gurney, Penang
Tel: 012-237 8696
Queensbay Mall
F-23, Queensbay Mall, Penang
Tel: 012-237 8696
One Utama Shopping Centre
Lot S121b, 2nd Floor
Tel: 012-237 8696
Comments
comments