Mido Café (美都餐室) @ Yau Ma Tei 香港油麻地
Mido Café 美都餐室 is located right in the heart of the Temple Street market and across from the Tin Hau temple in Yau Ma Tei. It's hard to miss this cafe as it occupies a corner lot.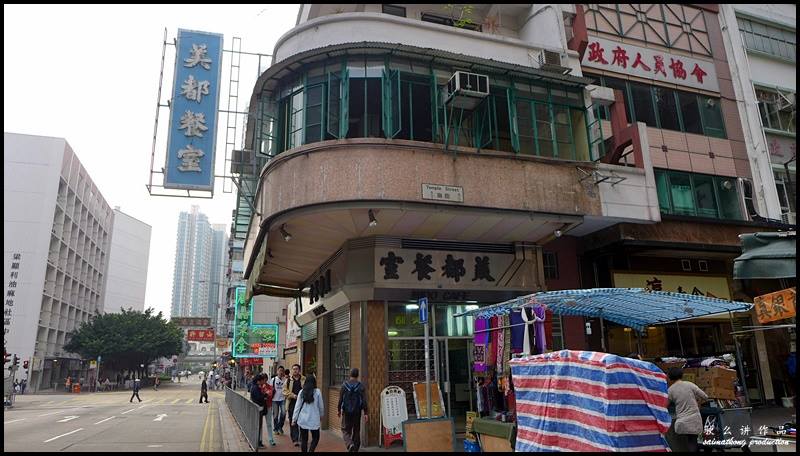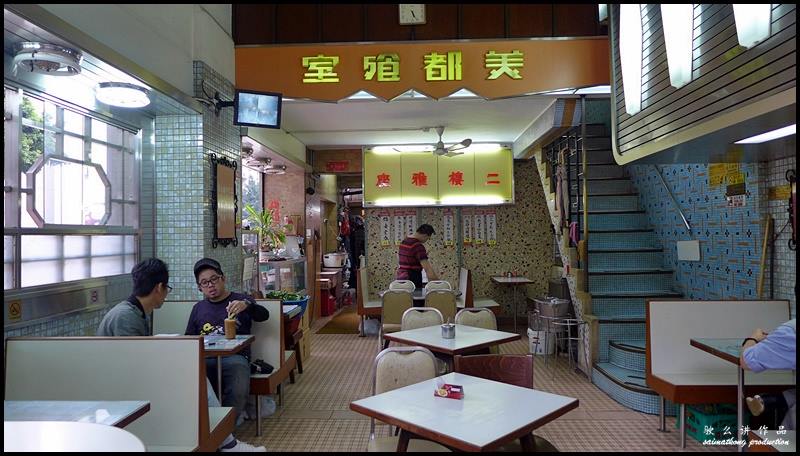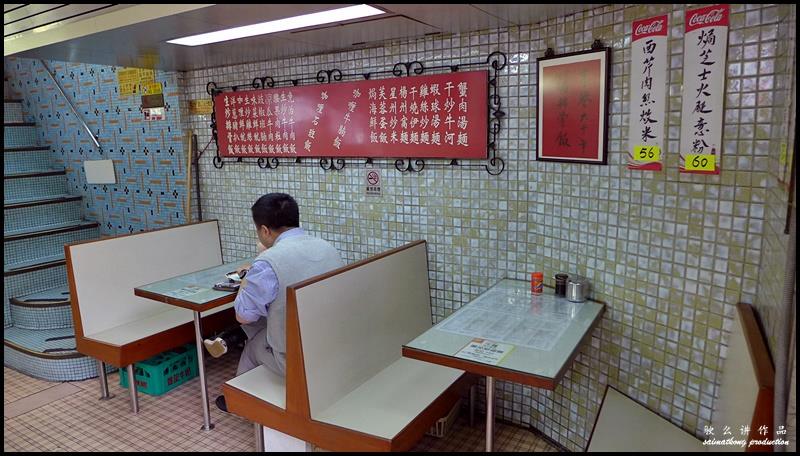 Opened way back in 1950, Mido Café 美都餐室 is one of the oldest and best preserved "Cha Chaan Teng" in Hong Kong. To-date, the cafe's decor still remain the same. You can still see the classic retro furnitures, old mosaic flooring and bright neon signs outside the cafe.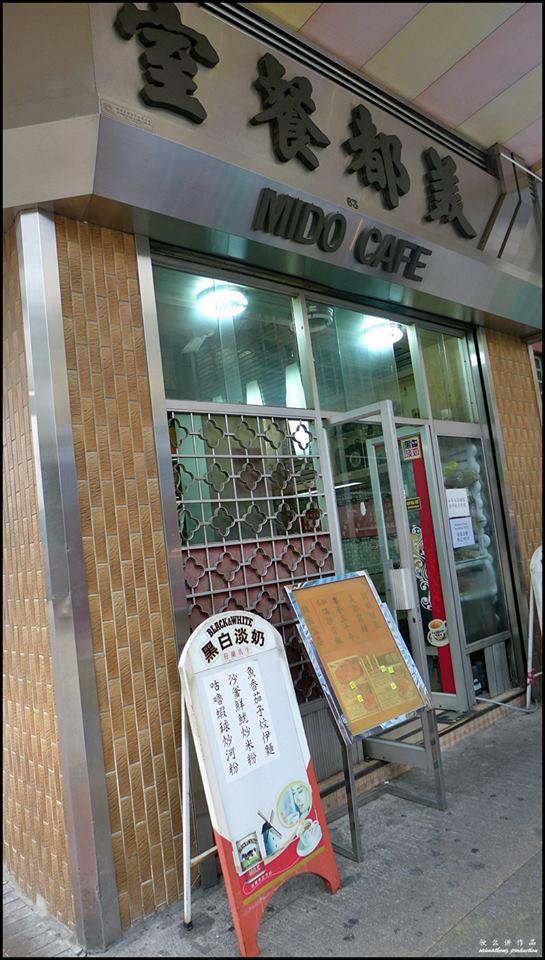 We walked up to the second floor for a more comfortable dining environment. Mido Café has been a backdrop in many movies and TV series, including 1960's "The World of Suzie Wong" and the 1999 film "Moonlight Express" starring Leslie Cheung.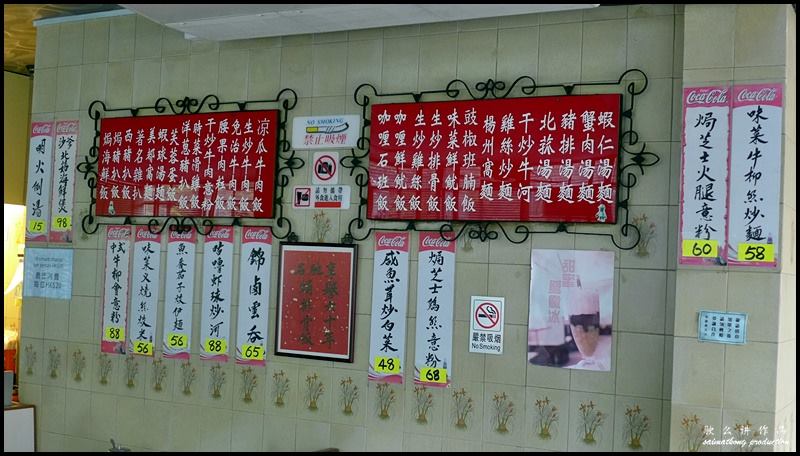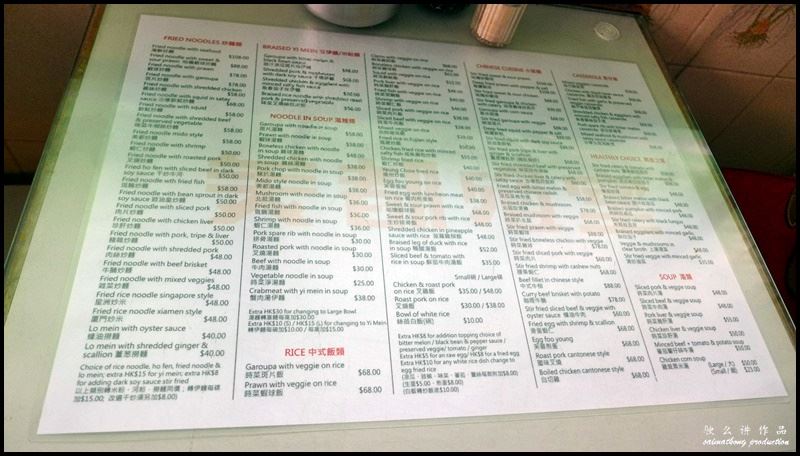 Menu is made up of food and drinks served in a typical Cha Chaan Teng, a mix of Western and Eastern food. Some of the signature dishes at Mido Cafe includes Milk Tea (nai cha), Pineapple Bun, French Toast, Fried Noodles with Pork and Pork Chop Baked Rice.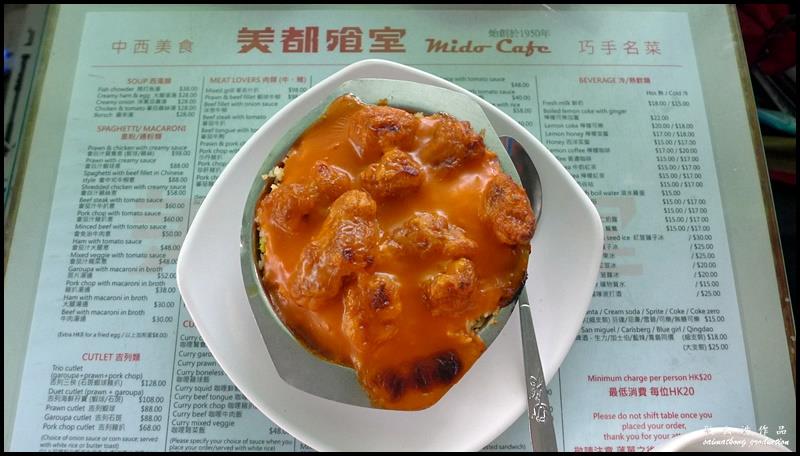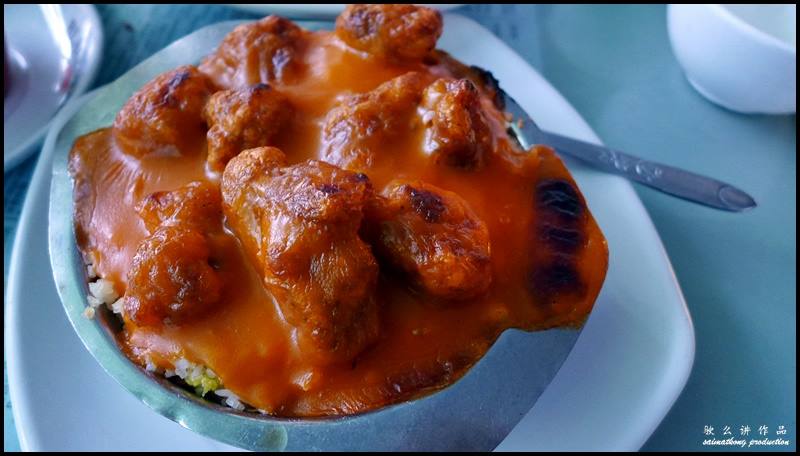 Baked Spare Ribs With Tomato Sauce Rice 蕃茄焗排骨饭
The Baked Spare Ribs With Tomato Sauce Rice is one of Mido's Cafe signature dishes. It is an oven-baked dish of sweet and sour spare ribs with fried rice and eggs, topped with homemade sauce made using fresh milk. Eat it while its hot. It's absolutely delicious!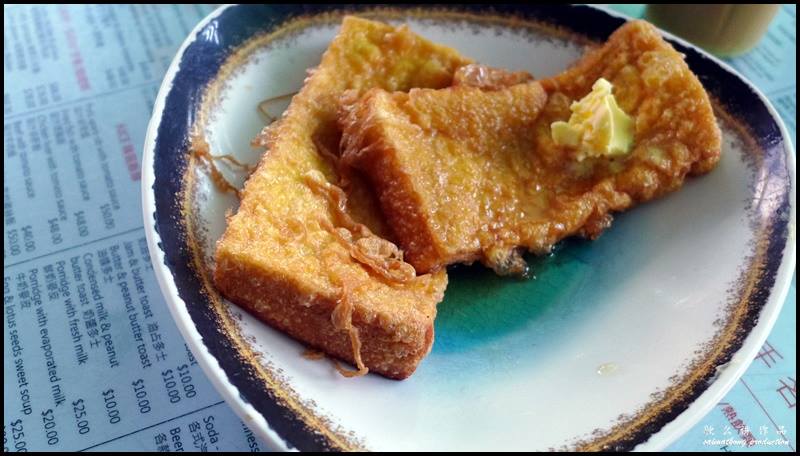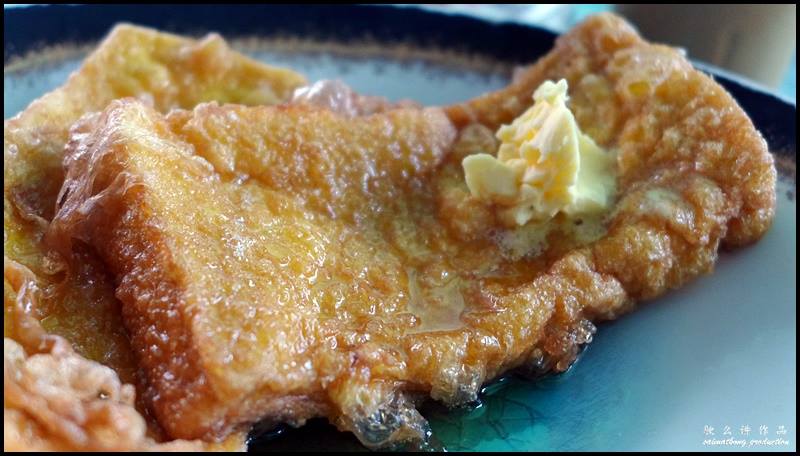 French Toast 西多士
The French Toast was deep fried with eggs and topped with butter and honey. Slightly greasy but very yummy! Totally worth the calories. LOL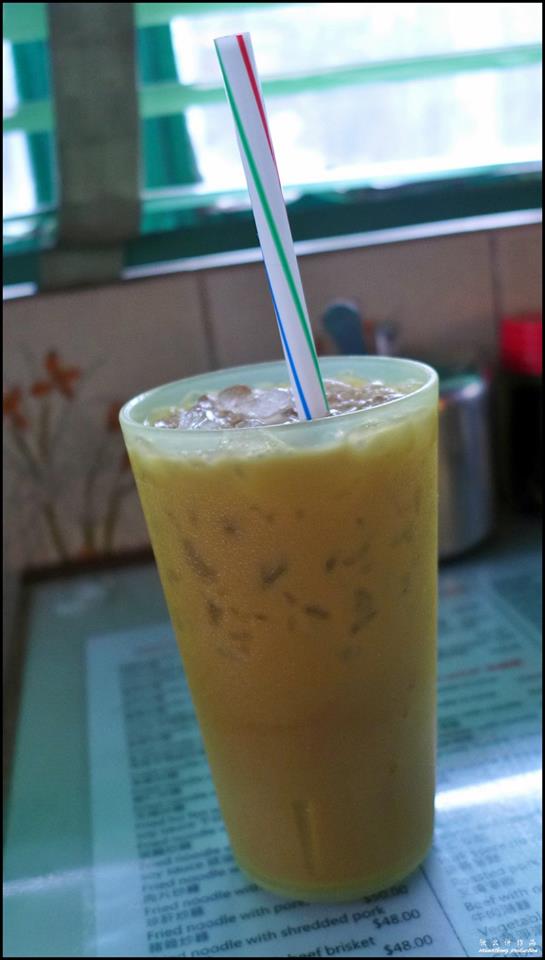 Ying Yong 鴛鴦
Perfect pairing for the french toast 😉 HK's milk tea is one of the best so while in HK, I took the opportunity to drink as much as possible!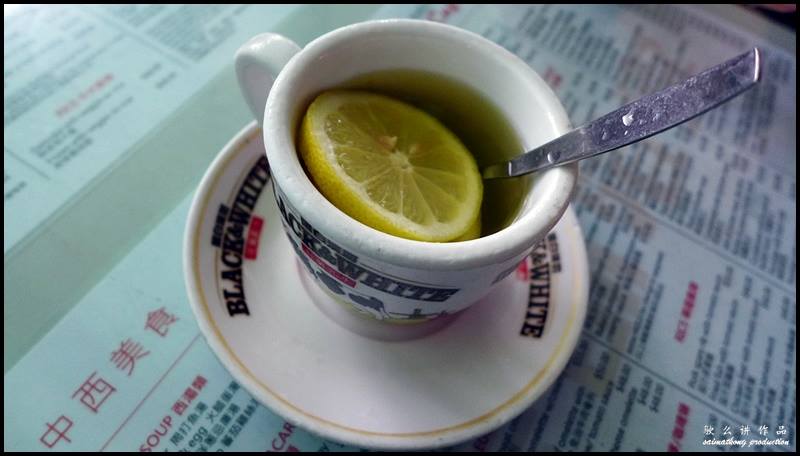 Honey Lemon Tea
Wife ordered her favorite beauty drink – Honey Lemon Tea, which according to her is good for the skin and body :/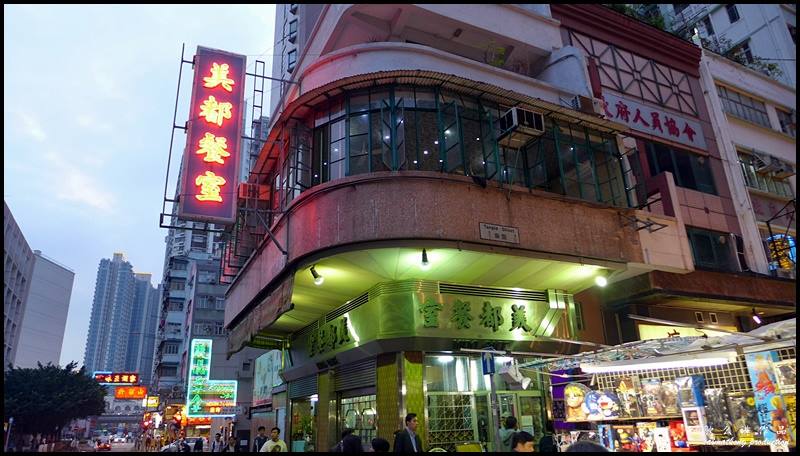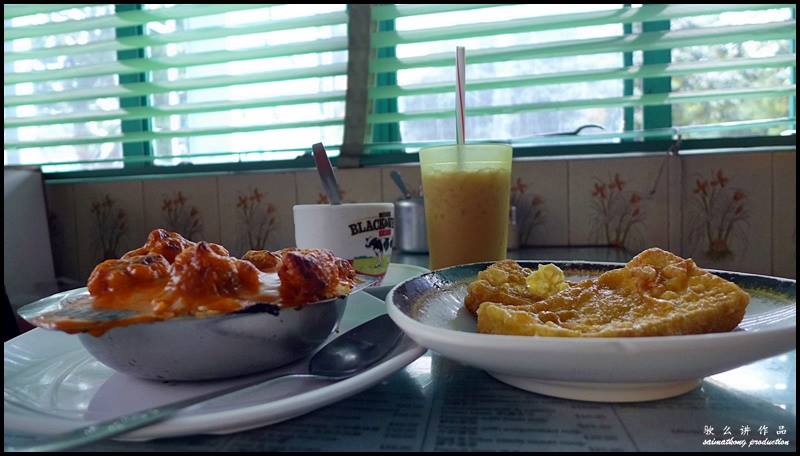 Verdict: Located close to the famous Temple Market Street 廟街, Mido Cafe is visited by both locals and tourists. This cafe is famous for its retro style classic decor. The food is good with a variety of choices. Service is fast and friendly. This cafe is one of the must-visit cha chaan teng when you are visiting Hong Kong!
After dinner, we took a stroll through the stalls at the Temple Street Night Market. There are stalls selling a variety of things like antiques, watches, jade, souvenirs, trinkets and etc.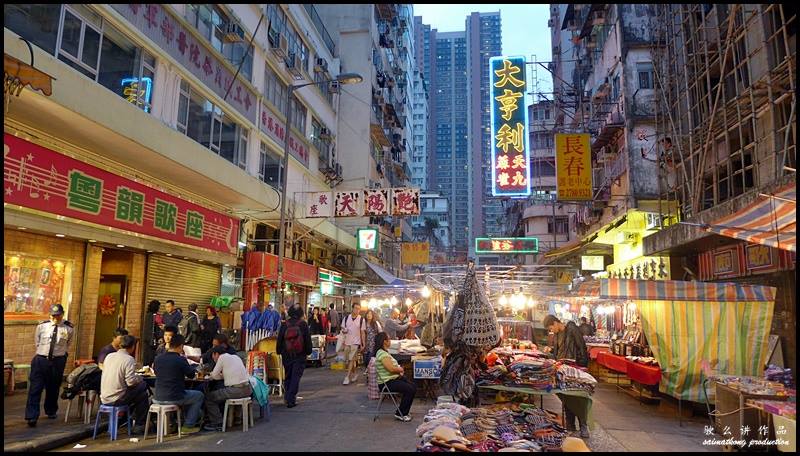 If you intend to buy souvenirs for your family or friends back home, you can consider getting the things here as there are plenty of choices like t-shirts, key chains, fridge magnets, pouches, luggage tags, jewelry, jade and etc. Always remember that bargaining is a must at these markets!
You can check out the full Hong Kong & Macau Travel itinerary here!
Mido Café (美都餐室) @ Yau Ma Tei
Address: 63 Temple Street, Yau Ma Tei
Tel: +852 2384 6402
Opening Hours: 10.00am – 9.00pm
Nearest MTR: Yau Ma Tei
—
Follow me on Facebook, Twitter, Instagram for more live updates!
Facebook : https://www.facebook.com/smartkong
Twitter : https://twitter.com/saimatkong
Instagram : http://instagram.com/saimatkong

Comments
comments