My wife and I were driving around Damansara Uptown area looking for a place to eat. We spotted this Fat Spoon cafe which is supposedly famous for its Cempedak Spring Roll with Vanilla Ice Cream. Since there was ample parking space, we decided to have our dinner there.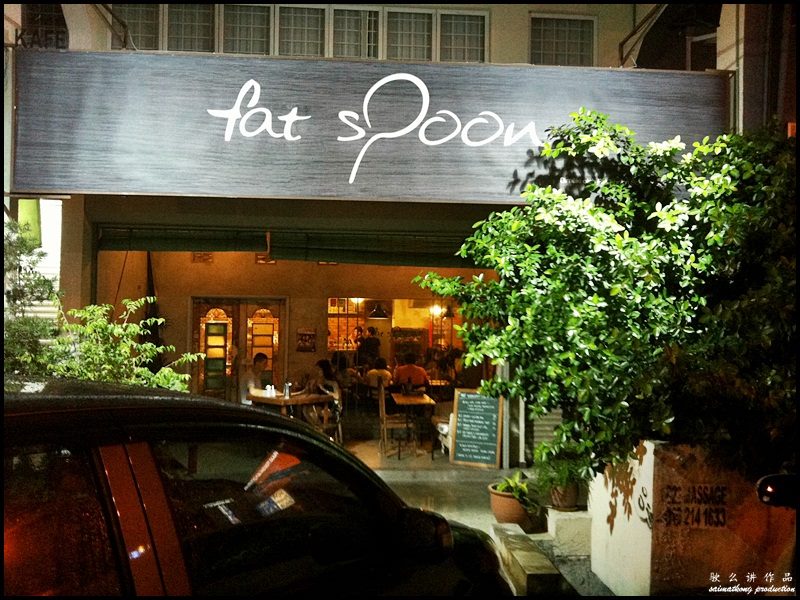 Fat Spoon cafe is situated along the same row as WonderMilk Cupcakes and The Good Batch at Damansara Uptown.
Fat Spoon Cafe's Fat Lunch Set. The set lunch which comes with a main course + drink + dessert is very affordable.
Outdoor seating area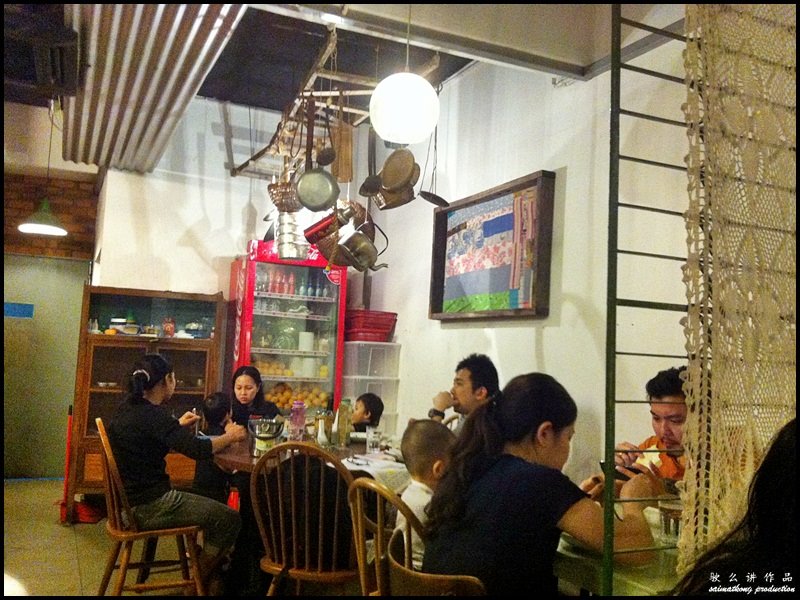 Walking into Fat Spoon cafe was like going back in time and walking into your grandma's house. This warm and cosy cafe brought back some good old memories of my childhood.
Indoor seating area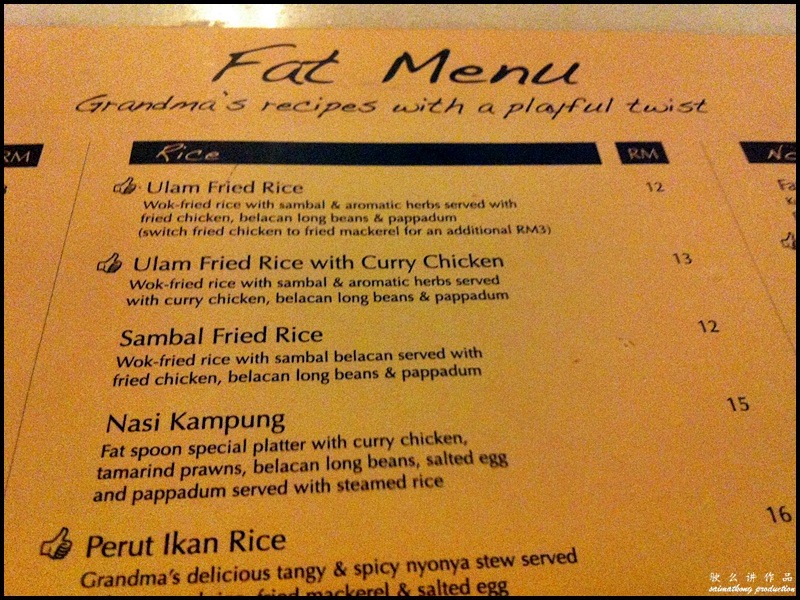 Fat Spoon Menu
Their menu is simple with a good selection of Nyonya dishes such as Ulam Fried Rice, Perut Ikan Rice, Sambal Fried Rice, Claypot Lou Shu Fun and more.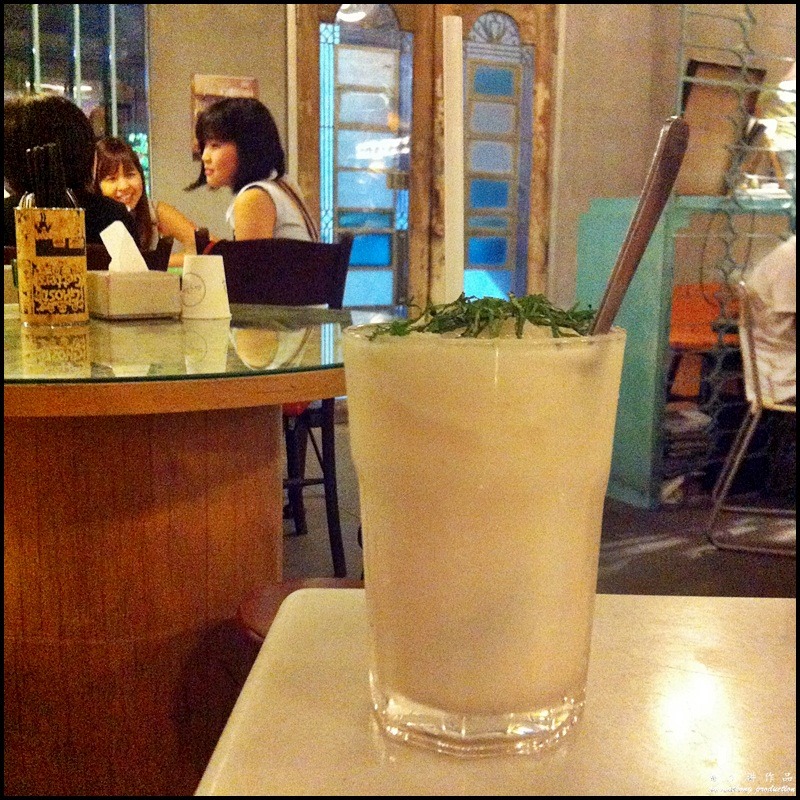 Ice-blended Lychee Mint (RM9)
The ice blended lychee mint is very refreshing and is the perfect thirst quencher on a hot day.
Ulam Fried Rice (RM12)
The ulam fried rice is served with fried chicken, long beans and papadom. The ulam fried rice which is fried with a variety of herbs is very flavorful but a lil' spicy. Eat it with their sambal belacan for the extra oomph. Very delicious!
Claypot Lou Shu Fun (RM10)
The Claypot Lou Shu Fun came with lots of minced chicken and a raw egg on top. This is suppose to be one of their signature dish but I personally think it's just average.
Cempedak Spring Roll with Vanilla Ice Cream (RM12)
We ordered their famous Cempedak Spring Roll for dessert. The Cempedak Spring Roll is truly fragrant while the fresh is amazingly sweet and juicy. The combination of Cempedak spring rolls with vanilla ice cream is truly delicious – it was such a brilliant idea! A highly recommended dessert at Fat Spoon!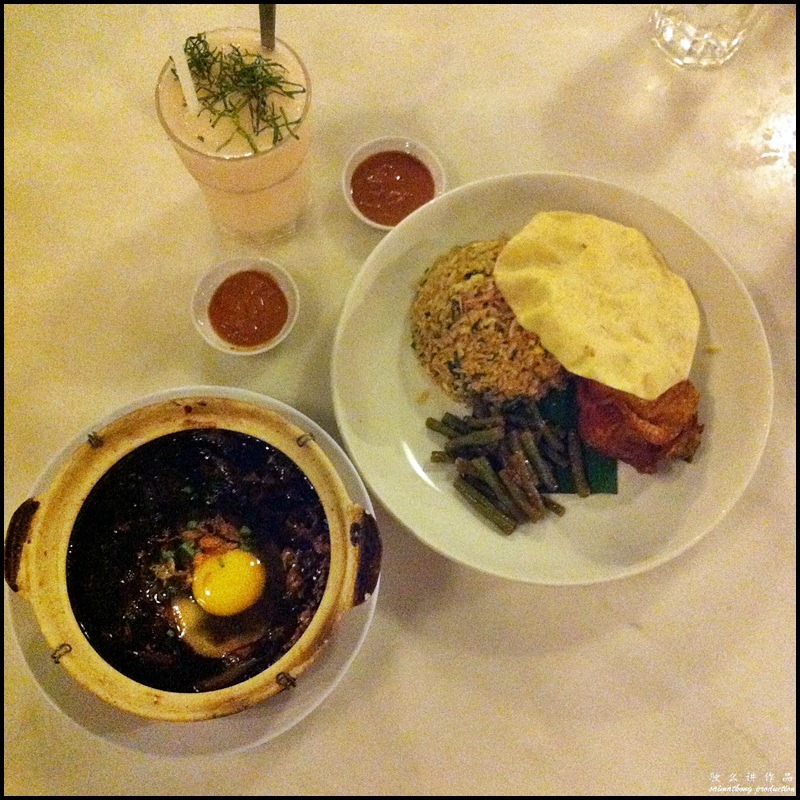 Verdict: Fat Spoon is the place to go if you're looking for reasonably priced and delicious Nyonya cuisine. This cafe offers a lovely and cosy setting which brings back nostalgic memories of your grandma's house! Enjoy a good selection of your favorite grandma's recipe with a modern twist at Fat Spoon. End your meal with a selection of mouth-watering desserts like the famous Cempedak Spring Roll with Vanilla Ice Cream, Sago Gula Melaka Pudding, Passionfruit Crisps and more.
Fat Spoon @ Damansara Uptown
Address: 73, Jalan SS21/1a, Damansara Utama, 47400 PJ
Tel: 03-7728 3323
Opening Hours: Tues – Thurs 11.30am – 3pm; 5pm – 10pm
Fri – Sun 11.30pm – 10pm
(Closed on Mondays)
Facebook: https://www.facebook.com/fatspooncafe
Comments
comments