The Good Batch @ Damansara Utama Uptown
The Good Batch cafe which occupies a corner lot, is located next to a car workshop and along the same row as Wondermilk and Fat Spoon Cafe, facing the main road in Damansara Utama.
The Good Batch was fully packed with people when we arrived on a Saturday afternoon. We were lucky to get a table after a short wait.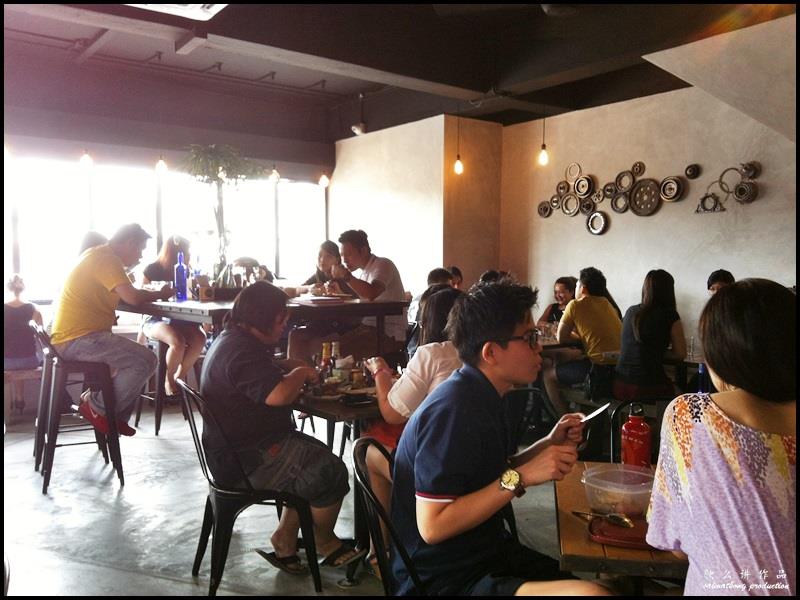 The concept of the cafe is simple with minimal design: dark coloured ceilings, cemented wall and floor, wooden tables and tall window panels overlooking the busy road.
The menu has limited food items; mostly breakfast dishes. Since they serve All Day Breakfast, the plus point is you can have your breakfast set anytime you want. They do not serve pork here but this cafe does not have the Halal status as they serve alcohol on their menu.
Flat White (RM8.50)
The coffee which comes with two tiny biscuits is passable.
Fresh Orange Juice (RM9.00)
This Orange Juice is good. Very refreshing. I liked this better than the coffee.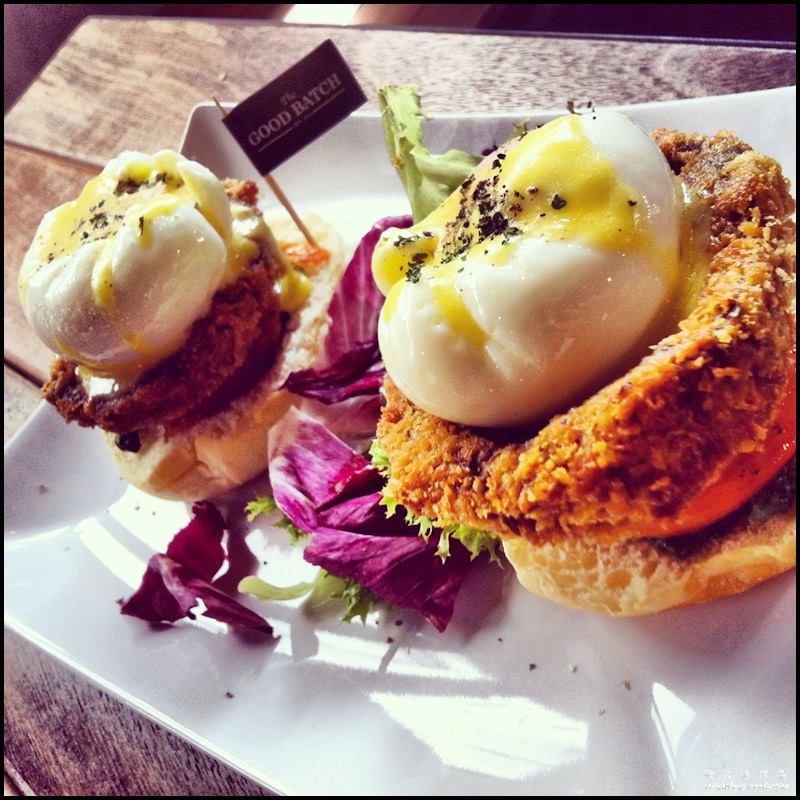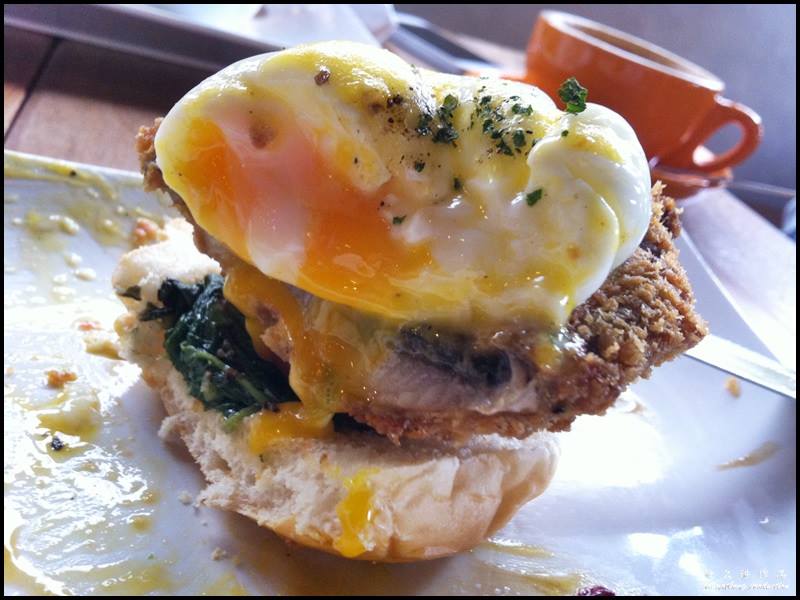 Portobello Road (RM19.90)
The wife's choice was Portobello Road which consists of wilted spinach, roasted tomatoes and fried breaded portobello mushrooms on toasted bread topped with runny poached eggs. I took a bite and liked it. The portobello mushrooms was crispy and juicy. Taste even better when you eat it together with the runny eggs, tomatoes and spinach.
Ang-Moh (RM25.90)
My "Ang Moh" set consists of two creamy scrambled organic eggs, ripened cherry tomatoes, fried potatoes, baked beans, baked portobello mushroom, slices of beef bacon which were a bit dry and hard, chicken sausage which lack in flavor and a slice of bread toast.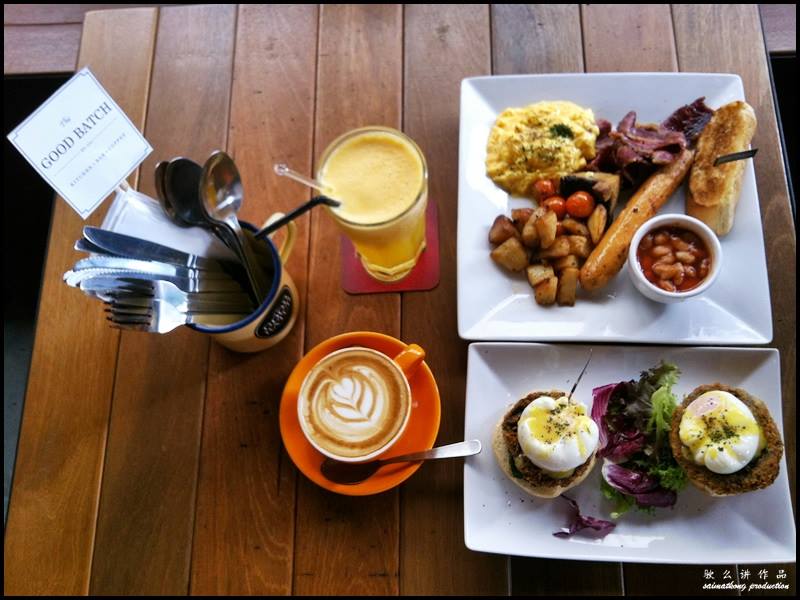 Verdict: With limited food items on the menu, the food here is a hit-and-miss affair. Service is slow but friendly. The place is quite noisy and I find it hard to have conversation. Sadly, this is not my type of breakfast joint.
The Good Batch @ Damansara Utama
Address: 53, Jalan SS 21/1A, Damansara Uptown, Petaling Jaya. (Same row as Wondermilk and Fat Spoon Cafe)
Opening hours: Tues-Thurs: 10am-10pm; Fri-Sun & public holidays: 10am-1am
—
Follow me on Facebook, Twitter, Instagram for more live updates!
Facebook : https://www.facebook.com/smartkong
Twitter : https://twitter.com/saimatkong
Instagram : http://instagram.com/saimatkong

Comments
comments