Serious flash floods hit LDP Puchong @ Around Puchong IOI Mall
Two southbound sections of the LDP (Damansara-Puchong Highway), around Puchong IOI Mall, were hit by flash floods for about 30 minutes on Monday due to heavy rains and backflow from the Klang River.
週一下午一場大雨,導致白蒲大道的蒲種山莊至蒲種市中心路段,多處發生閃電水災,導致多輛交通工具陷入水鄉,涉及車輛包括一輛工廠迷你巴士、一輛豐田Vios及Myvi等。此外,IOI購物中心部分商店的地面也積水,其露天停車場的積水更深達兩呎。
Puchong Banjir!
LDP was flooded around 5.22pm, luckily I skipped the flash flood and never caught in the jam! LDP at IOI Mall become Puchong River yesterday~! The flash flood in IOI Mall Puchong could be caused by the construction of the MRT nearby?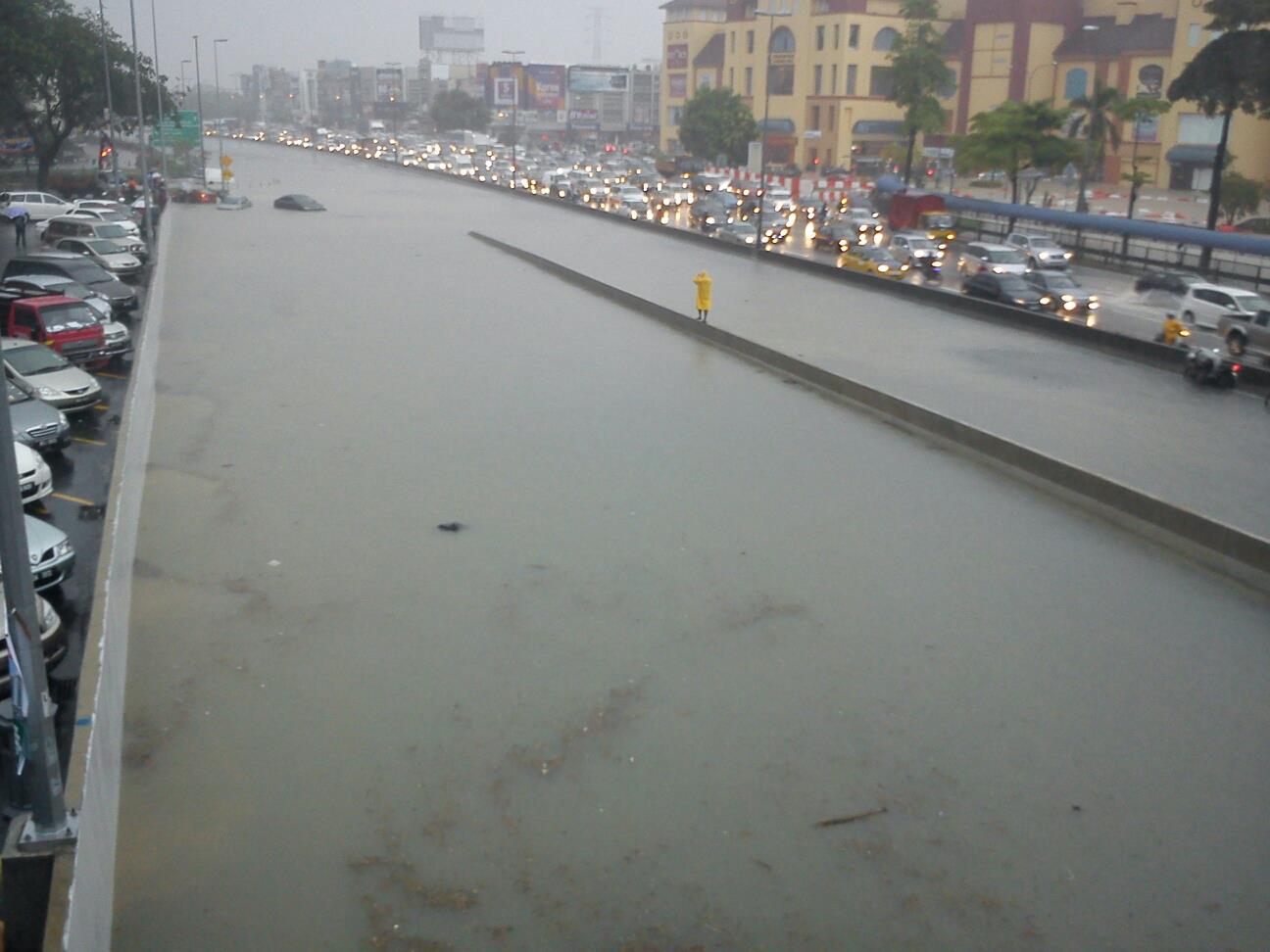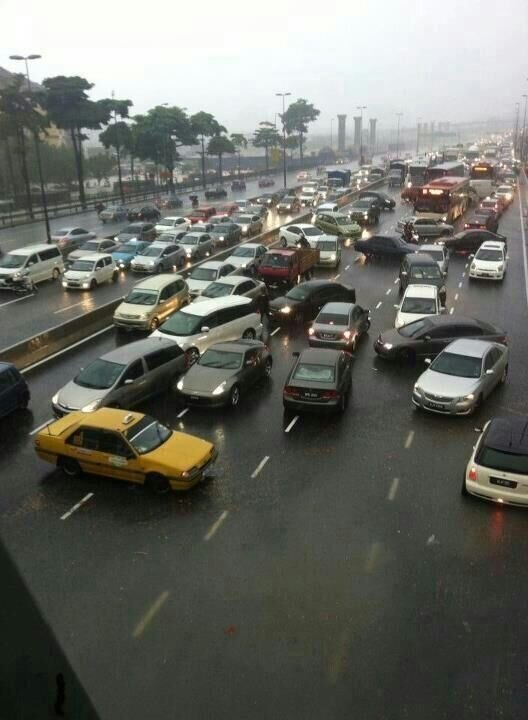 The news was updated so fast via Forum, Facebook and Twitter to warn all the road users to avoid LDP which was badly hit by the flash flood!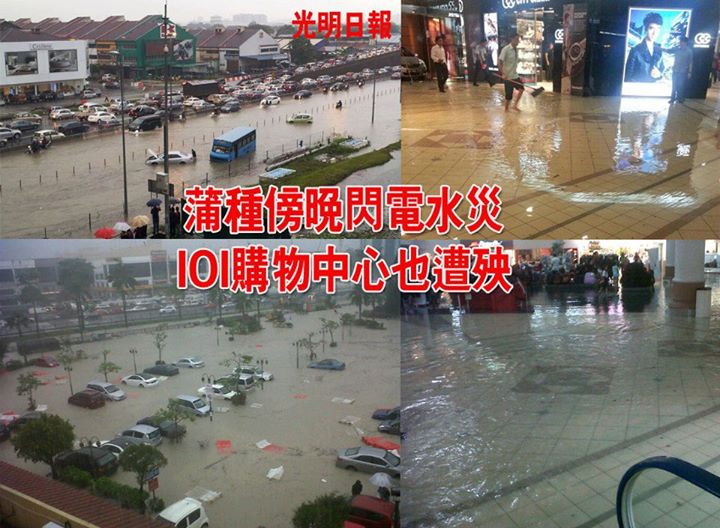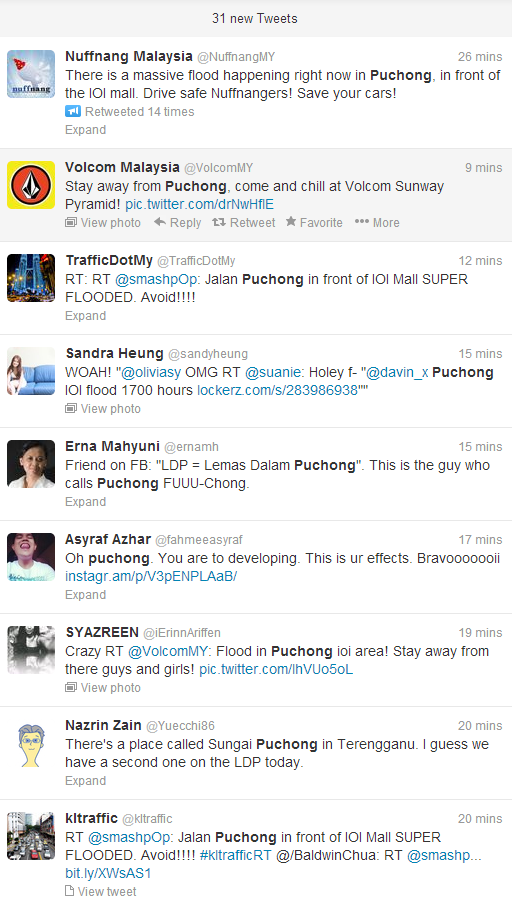 The flash flood, which was caused by backflow from monsoon drains feeding into the Klang river, reached 0.8m in height at parts of Km 21.36 and caused a number of cars to stall.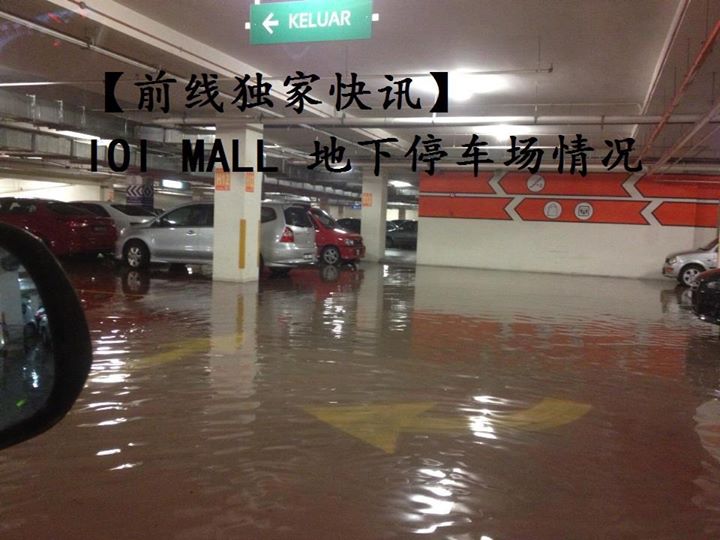 In addition, the basement floors of IOI Mall Puchong opposite the affected highway section were flooded as well.
The interior of the mall was hit as well, causing several businesses at the entrance to close down temporarily while cleaning operations were effected.
Follow me for more updates on : Facebook | Twitter
Comments
comments