Free Gloria Jean's Coffee
Have you tried Gloria Jean's Coffee? If you have not then it's now a chance for you to taste for free! Yes, it's free. Just show them your GREEN or RED socks! And they will give you a free cup of coffee!
available at any Gloria Jean's Coffees Outlet.
From 12 Dec 2007 – 1 Jan 2008! Woohooo free coffee just show them ur socks =p
Enjoy your coffee from Gloria Jean's now!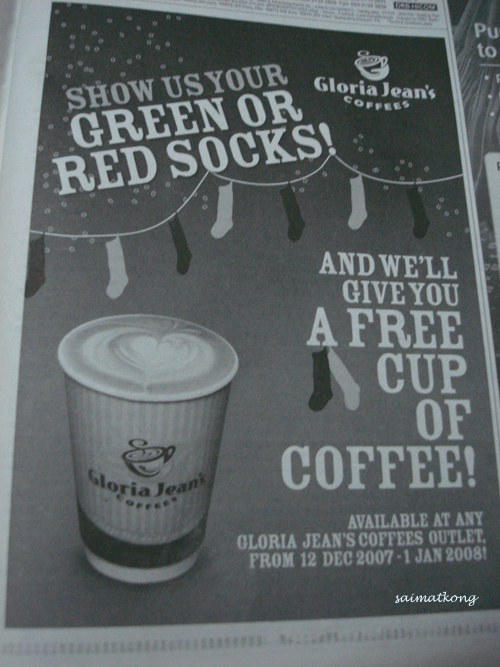 Comments
comments