One night, The Hubby was editing his blog and he randomly asked, "Do you wanna try a hand at writing a blog? I can help you create a blog site and you can start right away." My response to him was, "I've only been reading blogs. I don't think I can blog!" The Hubby insisted that I should give it a try, so I gave in and agreed to try. Since I'm totally clueless and am not ready to have my very own blog site, The Hubby generously allocate a space in his blog for me to write and share my thoughts, ideas, story or things that I'm passionate about 😉 And now, I'm embarking on a new journey as a contributor to The Hubby's blog.
Since this is my first post, I'll just briefly introduce myself. I married a blogger known as 'Saimatkong' (referred to 'The Hubby') in March 2013. I majored in Law but decided not to practice law. So I took up the ICSA Course and ended up in company secretarial department at a public listed company. While my job has given me the opportunity to work with the company's top management, it's also a highly stressful job. After a few years, I decided to call it quits and am now the CEO of my household 😉 Its a stressful job too but it's worth all my effort!
I figured my blog posts for now will be about my pregnancy journey – what I did, went through, experienced, felt, missed out on, and planned for the arrival of our Little Bundle Of Joy. I'm counting my blessings that I've had a great pregnancy so far and both The Hubby and I are very excited to become a family of three!
Just discovered that I'm 5 weeks pregnant and we had earlier plan a trip to HK. It's not advisable to travel during early pregnancy but we decided to go ahead with our holiday. We re-arranged our itinerary by minimizing walking (lots of walking is required in HK) and avoid the food I can't take during pregnancy.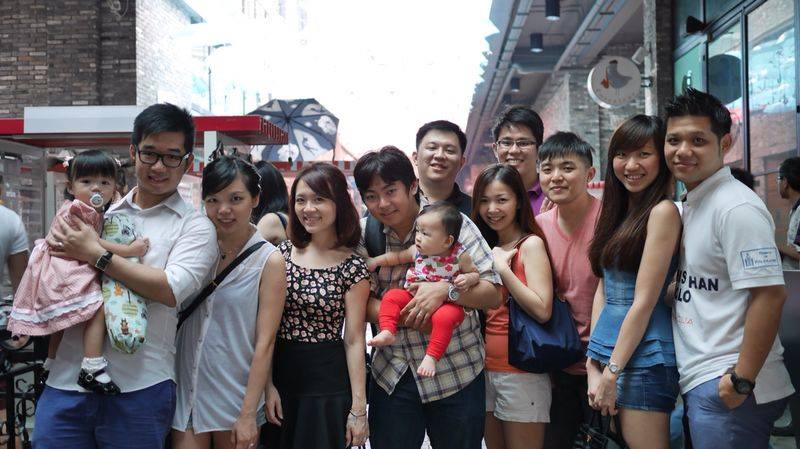 A group photo after Euric's birthday celebration at Empire Damansara. I was 11 weeks pregnant then and my bump is visible already.
The Chinese believe it's a taboo to announce your pregnancy (except family members) if pregnancy is less than 3 months. So we waited and shared the good news with our relatives and friends after the third month.
I'm gonna sign off for now. Stay tuned for my next post!
Comments
comments