I have officially turned 30 – THE BIG 3-0 on 10th July 2014. This is a new milestone for me coz I'm not only entering a new decade after turning 30 but also embarking on a new chapter of life. I'm not too worried about growing older for age comes intelligence, experience and knowledge. I am contented with a wonderful wife and family who love me and I am excited about whatever tomorrow brings.
Early birthday dinner celebration with my in-laws at Yishensu Restaurant in 1 Utama. My MIL ordered my favorite Tiramisu Torte from Fatboybakes. The tiramisu contains a hint of alcohol which I really love.
My brother treated me to dinner at The Pork Place in Puchong; a restaurant serving delicious porky delights.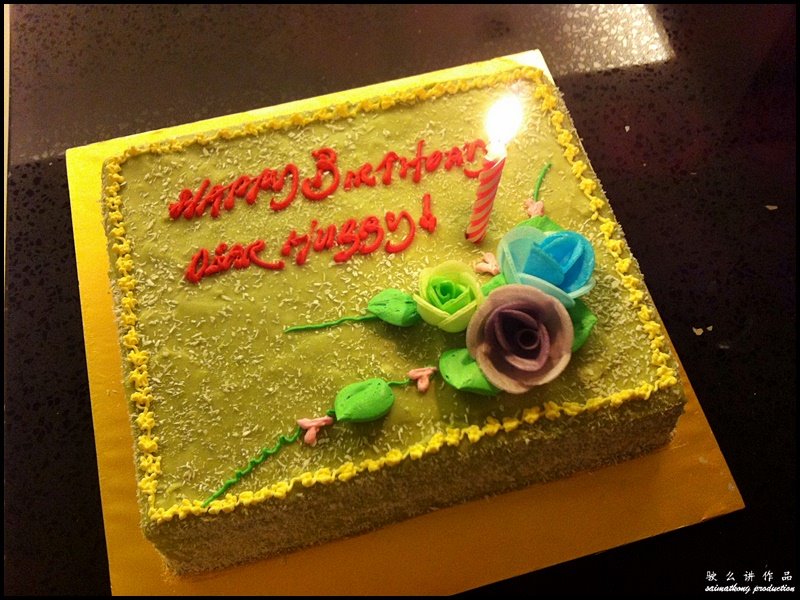 The wife surprise me with a birthday cake when the clock strikes 12am. It was a Pandan Layer Cake which is also one of my favorite dessert.
I went to work as usual on my birthday and since there weren't any plans, I did not take a day off. I'm also saving up leave to spend time with The Wifey and baby after she delivers end of the year 😉 It'll be good if companies offer more generous paternity leave for new dads to help them adjust into their new role as a father.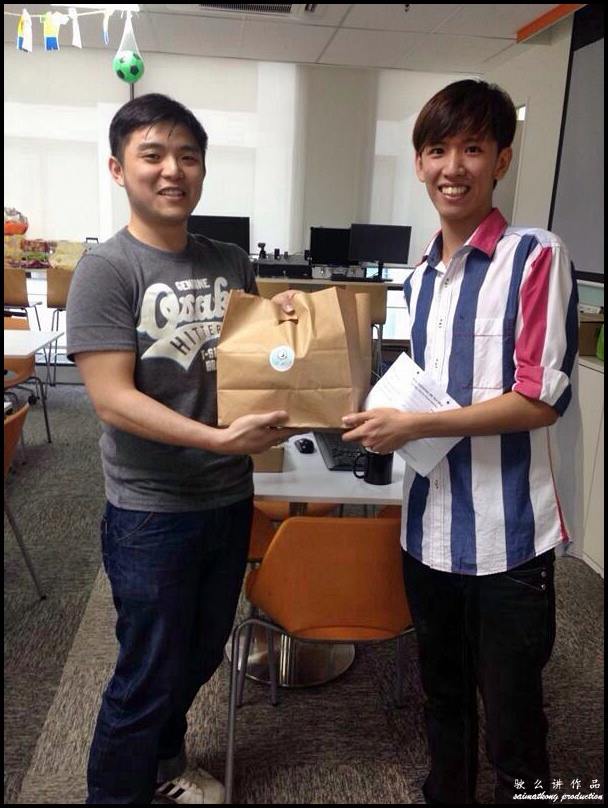 It was almost lunch time and my mind was thinking of food when a colleague informed me that there's a special delivery for me. *scratch head* A gentlemen from Thirdwave at Nexus Bangsar South hand me a food package. Ah, lucky day coz just when I need food, there's food 😉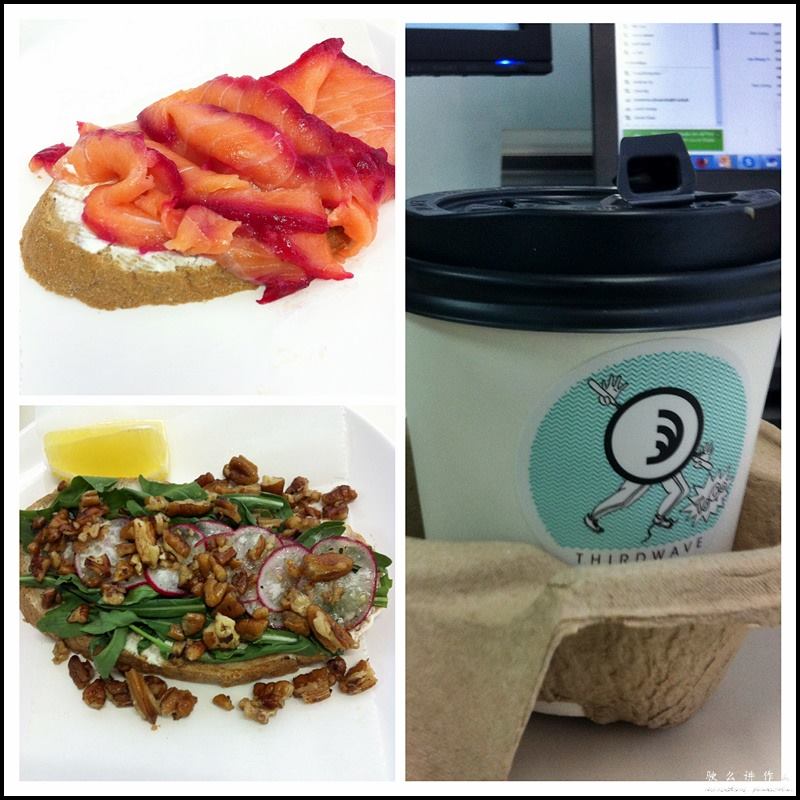 The surprise was actually from The Wifey. Hence, lunch was my favorite Flat White + Open Sandwich topped with smoked salmon and rocket leaves.
Coincidently, myBurgerLab turns 2 on 10th July, the same day as my birthday. Didn't know that we shared the same birthday 😉 To celebrate their 2nd birthday, they had a charity drive where 1,800 burgers were given out in exchange for dry/canned goods. The items will be donated to these charitable homes: St Judes Old Folks Home, Agathians Orphanage, United Learning Centre & Beautiful Gates.
I dropped by myBurgerLab at OUG to donate some dry goods before heading to dinner with The Wifey. It really feels good to be able to help others in need. Kudos to myBurgerLab for organizing the charity donation on their birthday.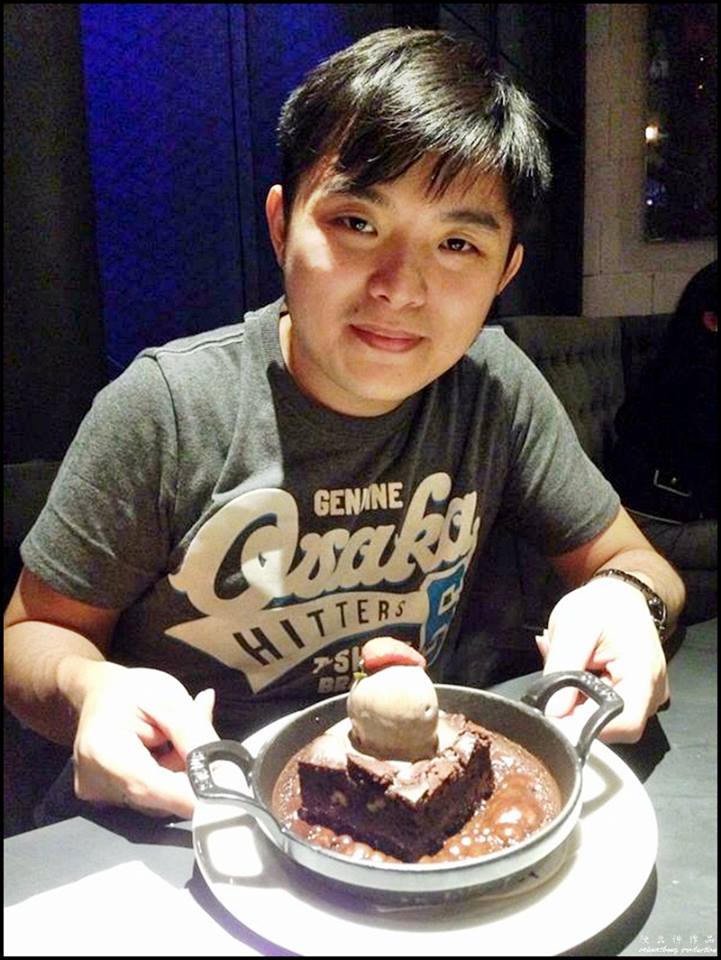 We had a simple dinner at Acme Bar & Coffee, a stylish restaurant located a stone's throw away from KLCC. Though the mains were mediocre, the Sizzling Brownie with Oreo Ice Cream dessert was delicious. But what truly matters to me is having The Wifey to celebrate all my birthdays with me. Everything else is just secondary.
My brother-in-law treated me to dinner at Chicken Hot Pot Restaurant 重庆鸡公煲 in Bandar Puteri. Chicken Hot Pot Restaurant is a franchise which originate from Shanghai, China. The hot pot are first savoured as a claypot style dish after which broth are added in which turns it into a mini steamboat. Quite an interesting dish. My elder bro-in-law got me another birthday cake from Kobo Bakery. The sponge cake with blueberry filling was soft, fluffy and delicious!
Birthday dinner celebration with my group of close friends at Yamada Japanese Restaurant in SS15.
Though I made no special plans on my 30th birthday but it was a memorable birthday for me as I have all my loved ones including my family and friends celebrating with me.
Comments
comments