Chuup at Damansara Jaya is a family-owned restaurant and cafe specializing in pork dishes. This small and cosy cafe is located just behind Atria Shopping Mall and is along the same row as The Magic Wok Restaurant, facing the main road in Damansara Jaya.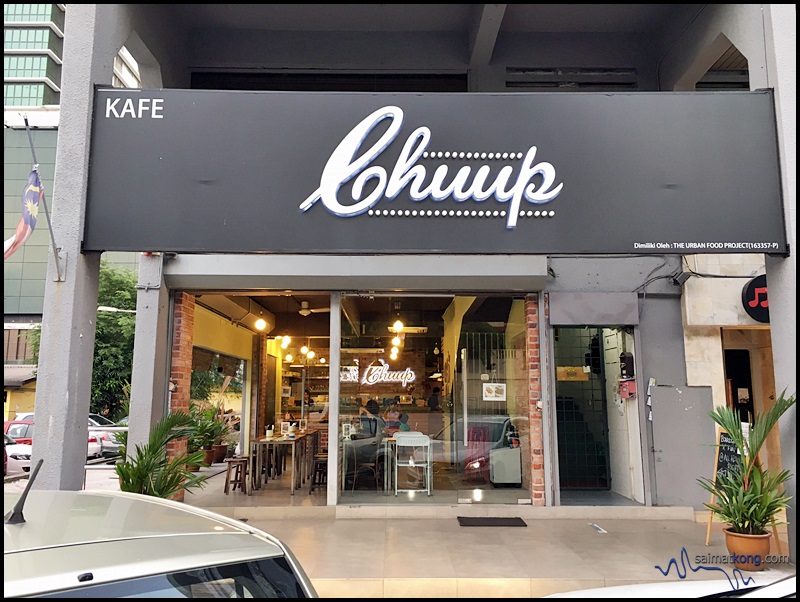 Their signature dishes include Nasi Lemak with Pork Rendang, Pork Satay, Western BBQ Grilled Pork Ribs and Grandma's Pork Chop to name a few.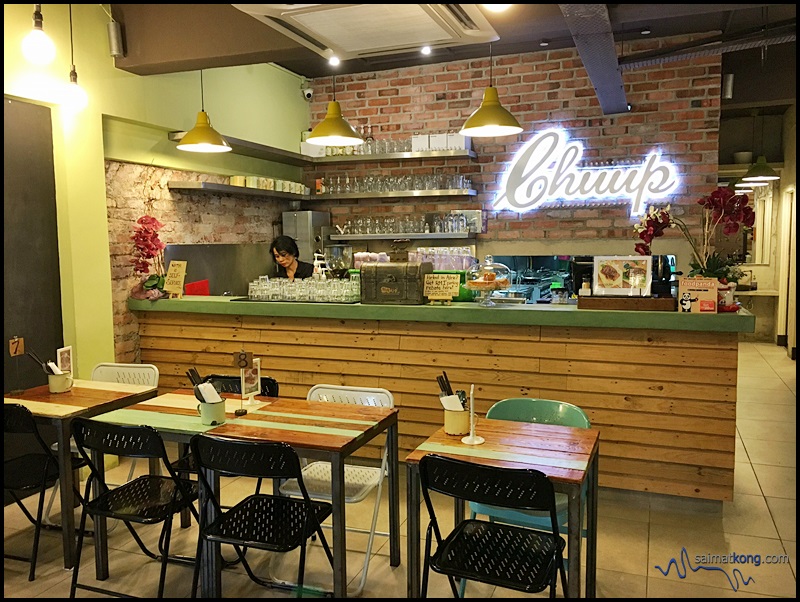 Simple interior of Chuup Cafe.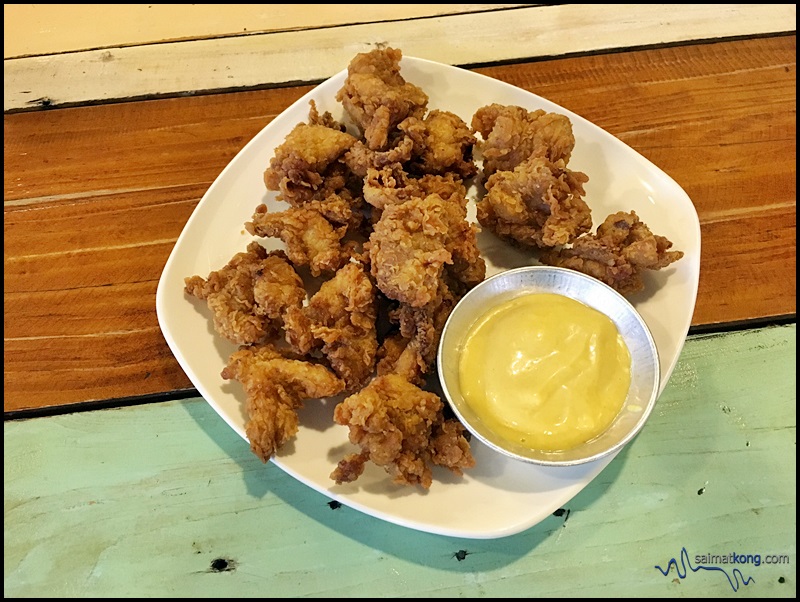 The Chicken Chuppies are perfectly bite sized. It's made with chicken thigh meat which is crunchy on the outside but tender on the inside. And yea, their homemade honey mustard dipping sauce is really nice.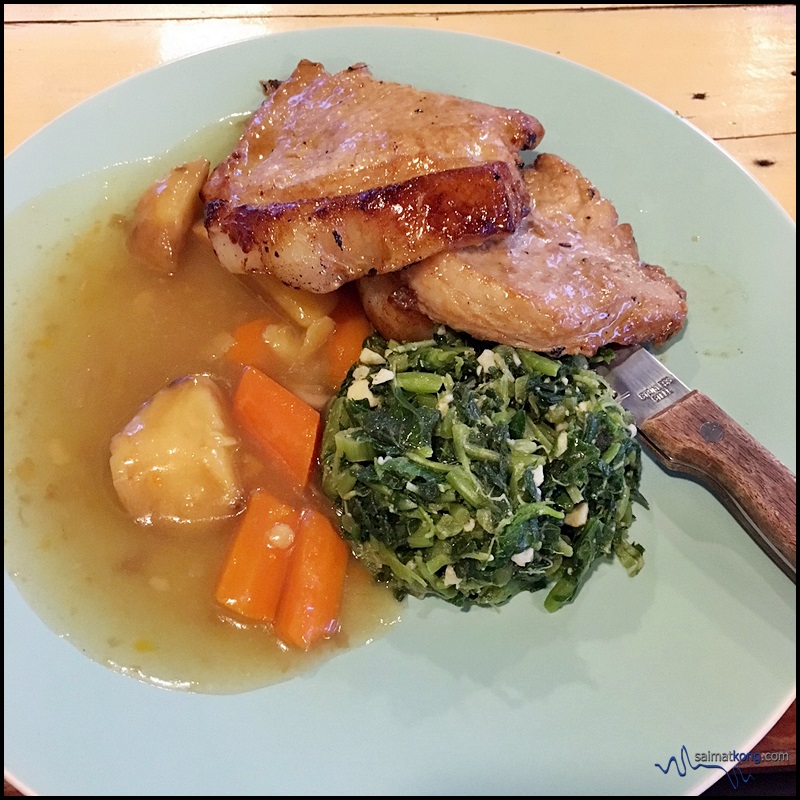 Does your grandma always ask you to eat your greens? Apparently the Grandma at Chuup wanna make sure you eat your greens hence the pork chop is served with spinach and potato carrot ragout. I feel that it's a healthier version of the usual pork chop that we used. Usually, pork chops are accompanied with french fries and coleslaw kan? As for the pork chop, it was flavorful enough but I somehow find that the meat was slightly hard and dry.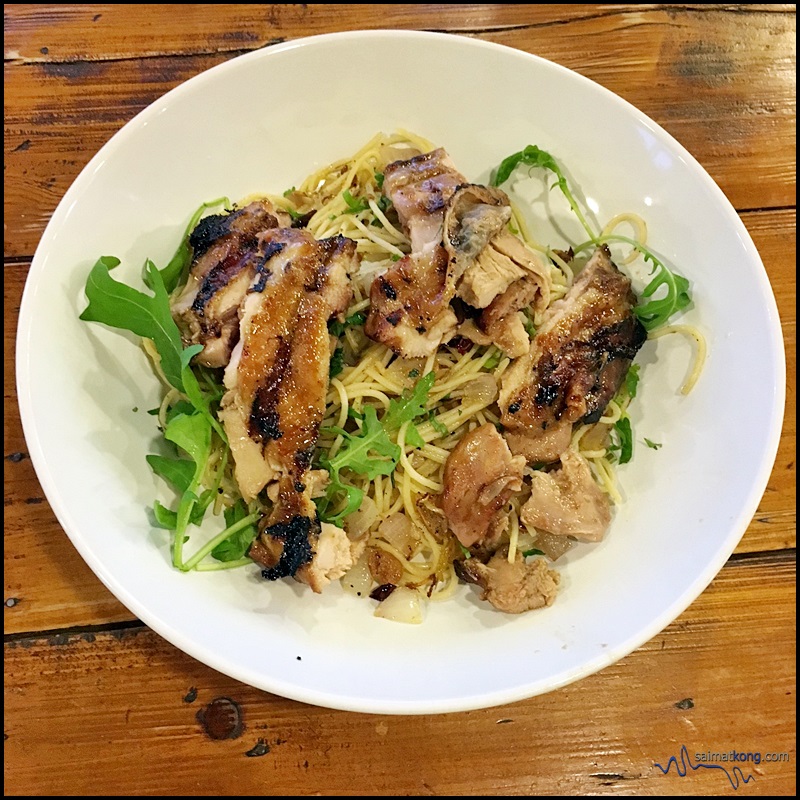 The Aglio Olio pasta was appetizing and delectable and served with chicken teriyaki. Yummy!
Verdict:- Chuup @ Damansara Jaya is a neighborhood restaurant offering a variety of local favorites such as Nasi Lemak Pork Rendang, Pork Satay, Fire Hogs BBQ Pork Ribs, Hic Hogs BBQ Pork Ribs, Curry Mee & Prawn Mee to name a few. It's a nice and cosy place to spend your evening, pride is right and with friendly service.
Chuup @ Damansara Jaya, PJ
Address: 40, Jalan SS22/25, Damansara Jaya, PJ
Tel: 03-7733 6673
Opening Hours: Wed to Mon: 11.30am – 10.30pm
Website: http://www.chuup.my
—
You can subscribe to
my blog, follow me on Facebook, follow Instagram, follow Twitter and Youtube for more updates!
—
Comments
comments