Christmas Eve Countdown 2007
Where to countdown today for the Christmas Eve?
1Utama? The Curve? Bukit Bintang Area (Sg. Wang, Time Square, KL Plaza, Pavilion etc)?
Already old liao lo so don't think going anywhere to countdown… few of us plan to steamboat thru this Christmas Eve, exchange present and countdown at home, no need go and jam for few hours just because of want to wait for the clock to struck 12 and jam for few hours to go home.
Book a place to have Christmas Eve Dinner?
I don't think you can book now as all the place is for sure fully booked. Like my friend told me, Marche @ The Curve is fully book and Sould Out is gonna cost you a boom. Why not enjoy your dinner at home and cook yourself like me? Perhaps steamboat or BBQ or order Pizza or McD delivery and gather one group of your friends and have fun? It's definitely cheaper and better option, think bout it.
How to decorate a place to make it more Christmas feel?
Have you decorated your house or working place for this Christmas? It's still not late, you could do now at a very low cost and yet it's nice =p
Step1: Prepare a lot of different color straws and plastic band.
Step2: Put all the same color straws together.
Step3: Tie them together with the plastic band.
Step4: Repeat step2.
Then you will get this …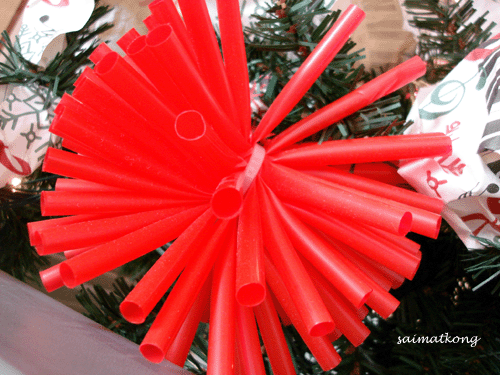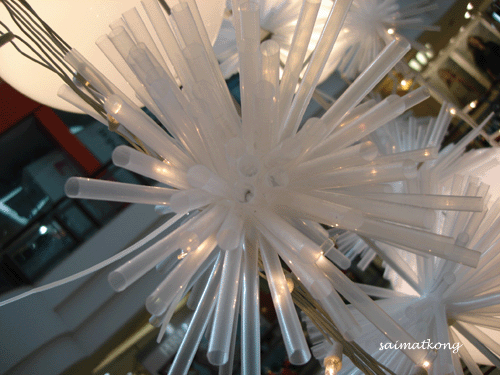 Nice ? Try to do it yourself (DIY), I got this idea from 1Utama and Centre Point Decoration.
What you planning to do for this Christmas Eve which is today?
saimatkong wishes you Merrry X'mas =)
Comments
comments