I attended the Toshiba Convention 2014 at Genting International Convention Centre (GICC) not too long ago. Among all the products which were showcased at the products launch, I'm most impressed with Toshiba's line of Smart TV (L9540 and L5400 Pro Theatre Series) which run on Android 4.4 Kitkat Operating System. Most of the modern TVs now have (smart) features and it's hard to find a non smart model TV in the market.
Actually both the TVs I owned at home are Toshiba's and I loved them thus far 🙂 When I got the chance to review on the new Toshiba Pro Theatre FULL HD 1080P TV (40L5400), I got very excited hehe.
*deng deng deng* Let me present to you the impressive Smart TV from Toshiba – the Toshiba Pro Theatre L5400 FULL HD with Android Series. The L5400 Pro Theatre Series are available in 55-, 47-, and 40-inches in size, respectively. For me, I think the 40″ LED TV with Android suited me perfectly coz the screen size is the perfect fit for me.
The Pro Theatre L5400 Series is Toshiba's New FULL HD TV with Android that offers excellent picture quality for movies, sports, video games and photos.
The following are my review and the key features of the Toshiba Pro Theatre L5400 TV with Android. I'll also tell you why I think this FULL HD with Android LED TV is awesome 🙂
As a social media blogger, I need to be always connected to the internet – so this Smart TV is more than just a TV screen for me to watch movies coz I also use it to go online to do lots of other things which I'm gonna show you shortly below 🙂
ANDROID OPERATING SYSTEM
There are abundance of Android apps that are available for download from Playstore. Be it games, music, travel, entertainment or fitness apps, there are a list of apps which are available for download at Google Play Store!
BIGGER SCREEN
I owned an Android smart phone and I used to think my 5-inch screen is big enough but this Toshiba L5400 makes viewing even better coz everything looks clearer on the big screen. Me absolutely lovin' it!
SCREEN MIRRORING
Screen mirroring is also one of the perks of having a smart Toshiba TV, which enables users to view photos and movies from smartphones and tablets to the TV wirelessly and even play a game from a smartphone on the TV very smoothly.
WATCH YOUTUBE
Toshiba L5400 comes with built-in WiFi which allows me to be connected to the Internet with breeze. I can now watch my favourite video and music videos on YouTube channel 🙂 Apart from that, I can also browse the internet using this TV and I'm very tempted to blog from this Smart TV coz the big screen makes it much easier to see 😉
BETTER GAMING EXPERIENCE
If you are into gaming, I guarantee you will fall in love with this Toshiba L5400!
When it comes to gaming, besides having a fun game to play, it's important to have a good quality TV so that you can have the best gaming experience. The images are more vivid and the sound effects are more realistic providing a better gaming experience for gamers.
USER PROFILE
Toshiba Pro Theatre L5400 allows you to set up different user profiles where every family member in the household can have their own personalized user profile. It's not an issue if you have a big family coz this Toshiba L5400 series allow you to add up to Eight User Profiles.
NICE DESIGN
The Toshiba Pro Theatre L5400 features a sleek minimalist design that fits almost anywhere in your house; living room, bedroom or study room.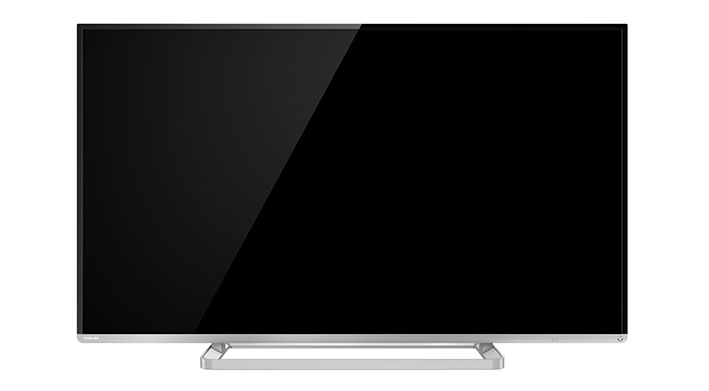 Overall, this Toshiba Pro Theatre L5400 is packed with lots of cool and awesome features such as built-in WiFi, Android Operating System, Full HD and User Profile. This LED TV is worth considering if you want a Smart TV which not allow you to watch your favorite movies but also surf the Internet, watch YouTube videos, play games and lots more.
Comments
comments