Our initial plan was to visit Stanley Market for some sightseeing, shopping and to experience local life in Hong Kong (香港). But then, there were some slight changes and we decided to visit Victoria Peak 太平山 @ Central instead.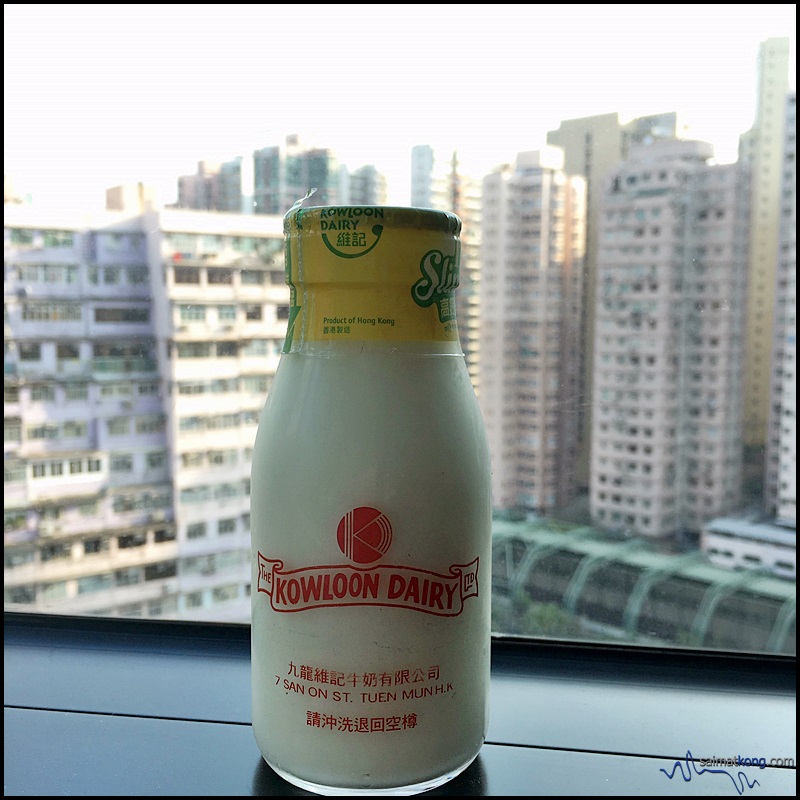 Having Kowloon Dairy fresh milk (維記牛奶) to give me a boost of energy.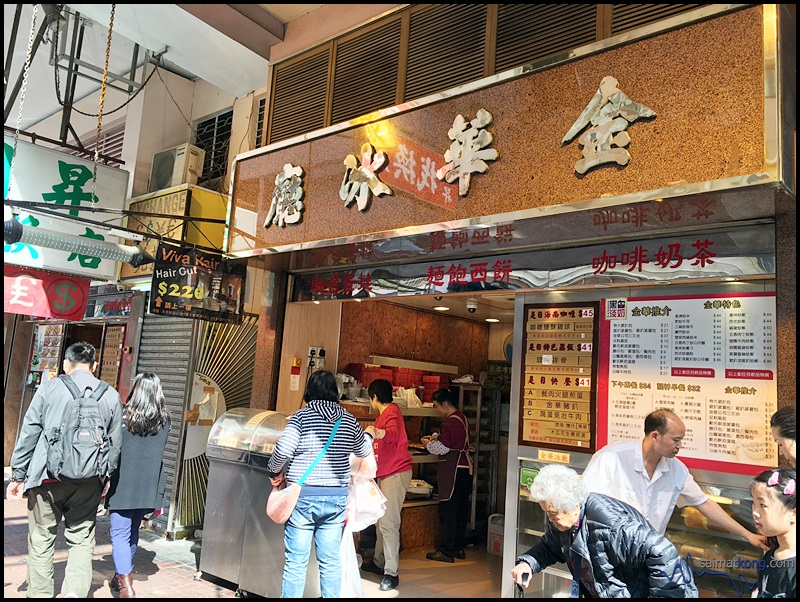 Headed to Kam Wah Cafe (金華冰廳) for their freshly baked polo and egg tart.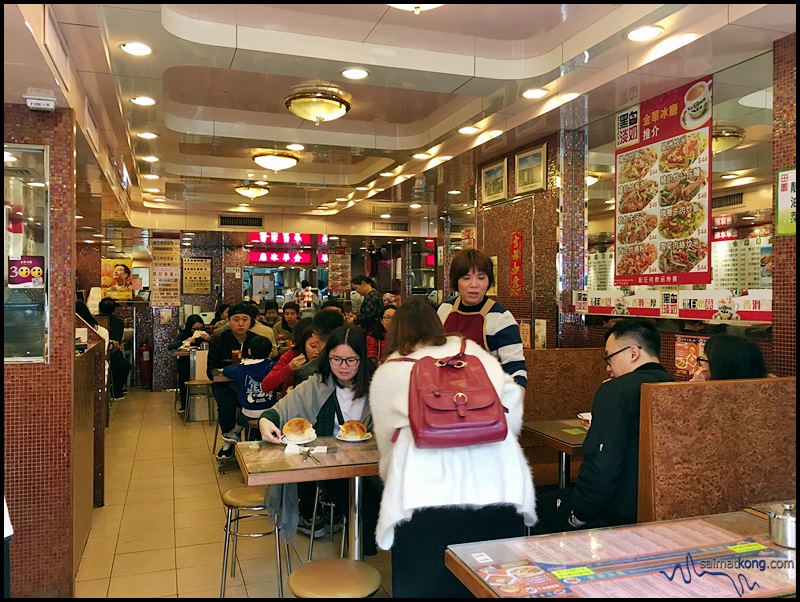 The restaurant is always crowded with people especially during peak hours. The place itself is pretty cramped and you probably have to share table with strangers.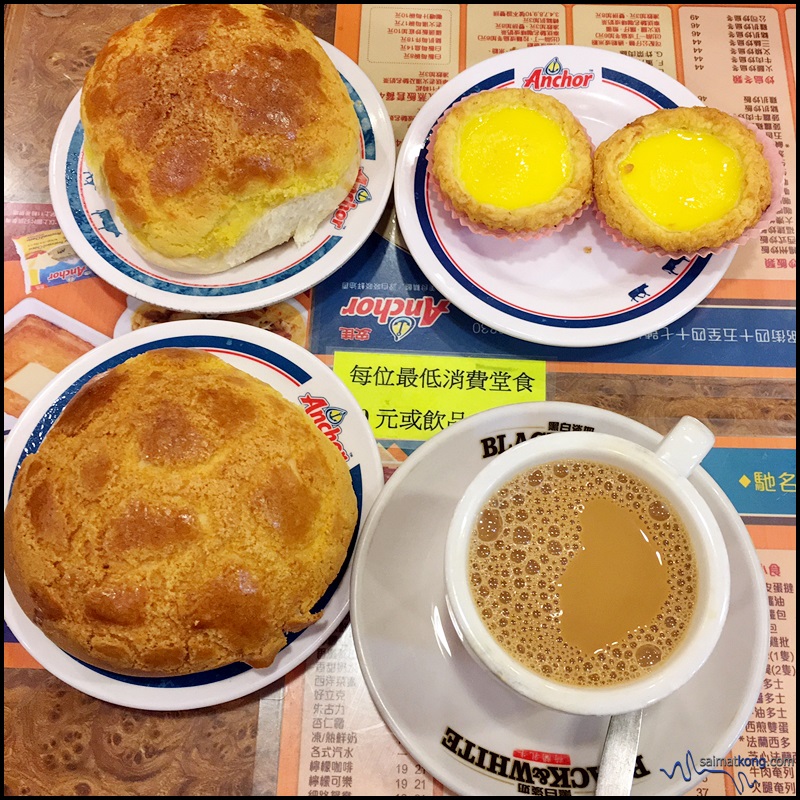 Ordered their signature Polo Yao, egg tart and milk tea. The polo bun has a crunchy top with pillowy soft texture. It's crispy outside but soft inside! Yummy! Oh yea, if you take butter, order the pineapple bun with butter, taste better than the plain ones! The egg tart and milk tea was alright and nothing to shout about but their polo bun is best!
Kam Wah Cafe 金華冰廳
Address: G/F, 47 Bute Street, Prince Edward
Tel: +852 2392 6830
Directions: Prince Edward MTR exit B2 (between Tung Choi St and Sai Yeung Choi St.). At the exit, cross over and get to the right side of the street, go straight ahead and turn left at the Bute Street junction.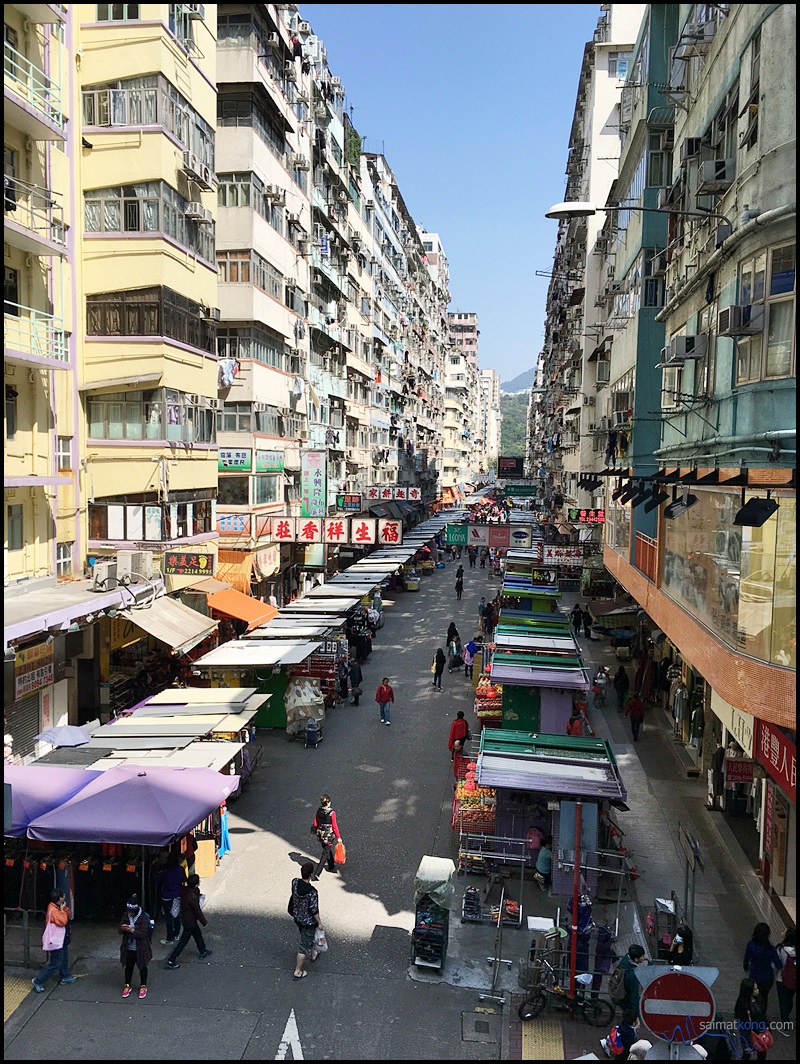 View from the bridge while we're walking to Mongkok MTR station to take the train to Central.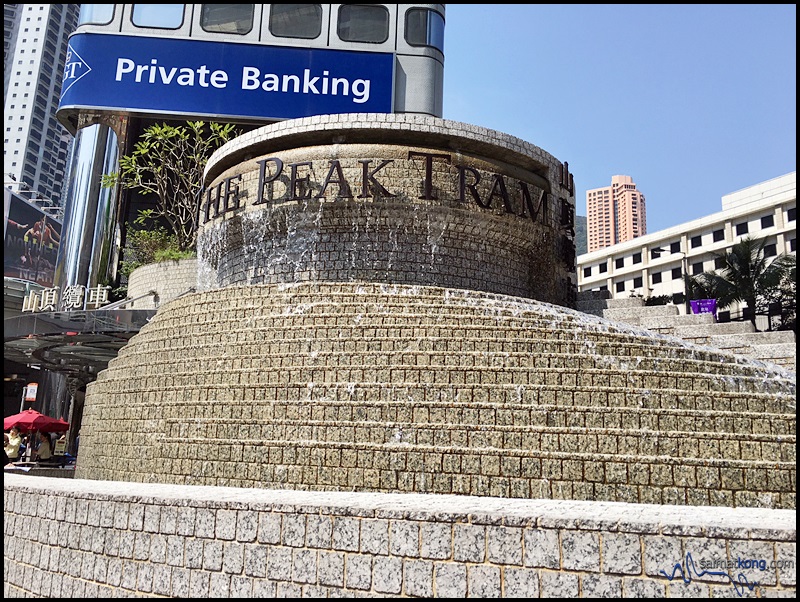 When you're in Central, look out for the 'Peak Tram' sign.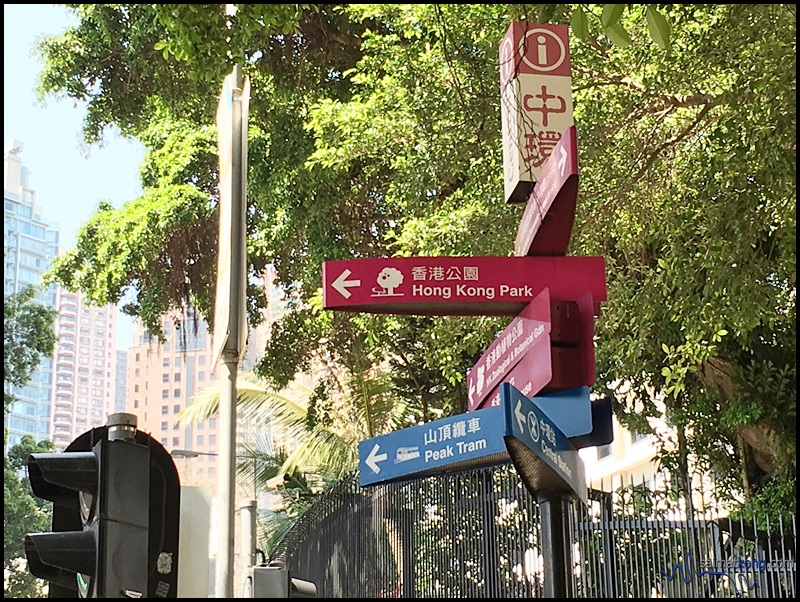 Riding The Peak Tram is possibly the quickest and most scenic way to arrive at The Peak. The ride only takes about 7 minutes each way and you get to enjoy beautiful nature views by looking out of the windows.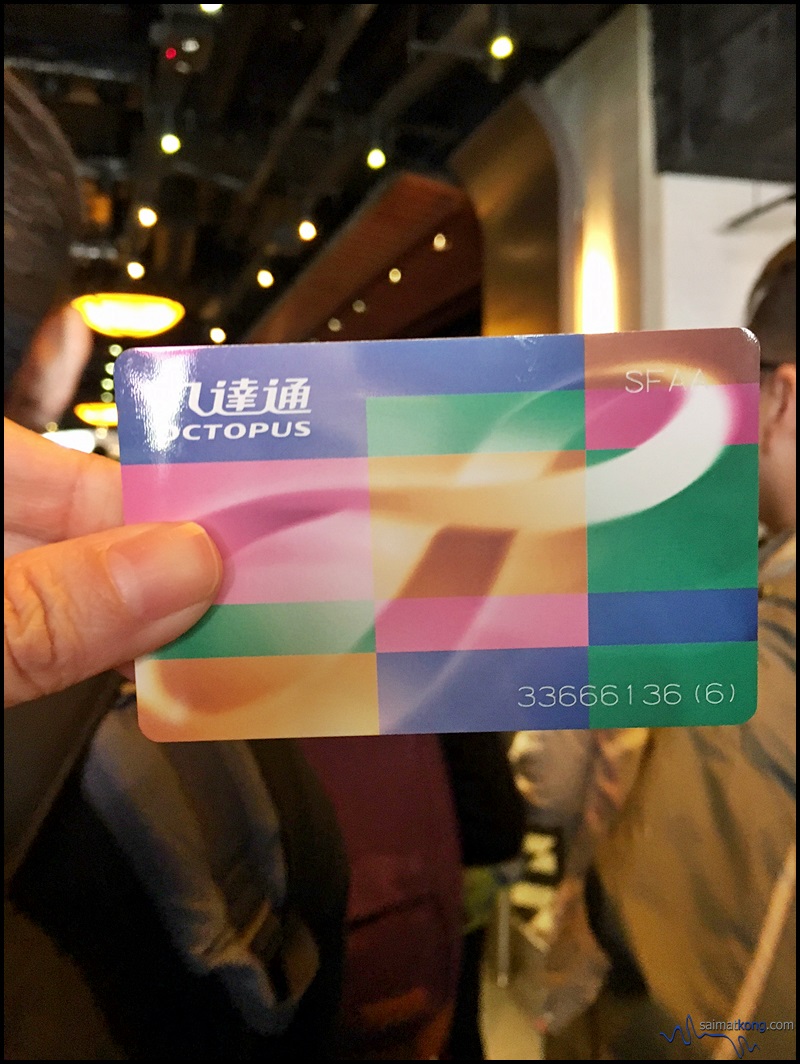 You can use your Octopus Card (八達通) for the tram ride which save you a lot of time from queuing up at the ticket lines, which can be quite long.
Alternatively, you can also purchase your Peak Tram Fast-Track Combo from Klook
which is inclusive of peak tram round trip tickets, one-way special line entry avoiding the long queue on regular lines & a Sky Terrace 428 entry to enjoy 360 degree panoramic views of Hong Kong.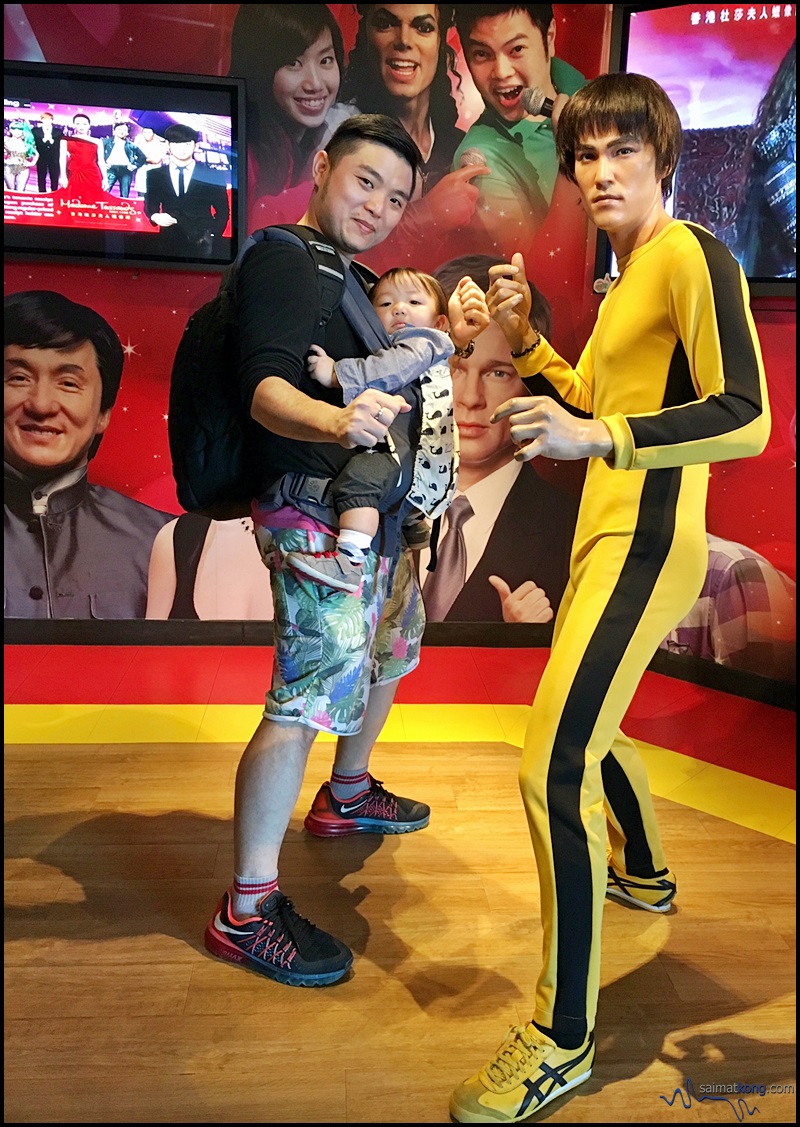 Saw Bruce Lee wax statue and gotta snap a quick photo first. Haha. You can also purchase combo tickets for the Tram, the Sky Terrace and Madame Tussaud's Wax Museum. We only got the tickets for the Tram and the Sky Terrace and skipped Madame Tussaud's Wax Museum.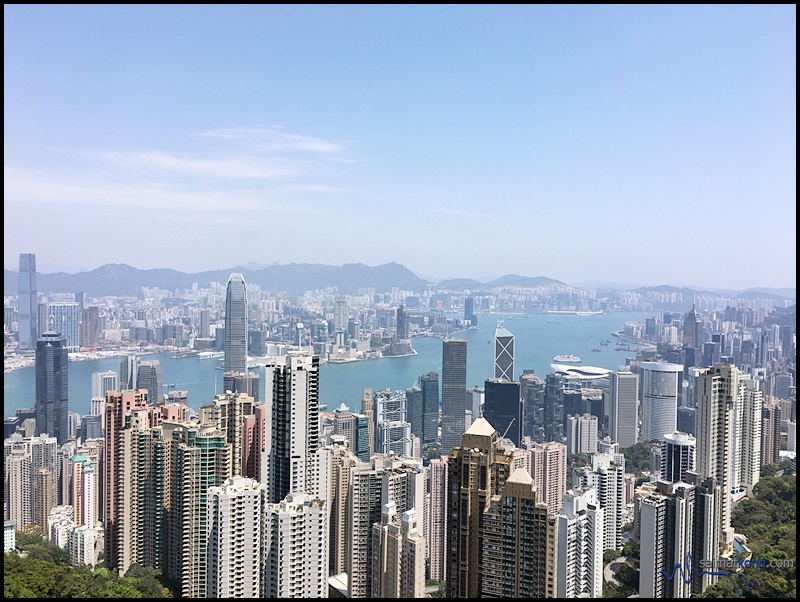 Breathaking views from the Sky Terrace. Hong Kong is amazingly beautiful!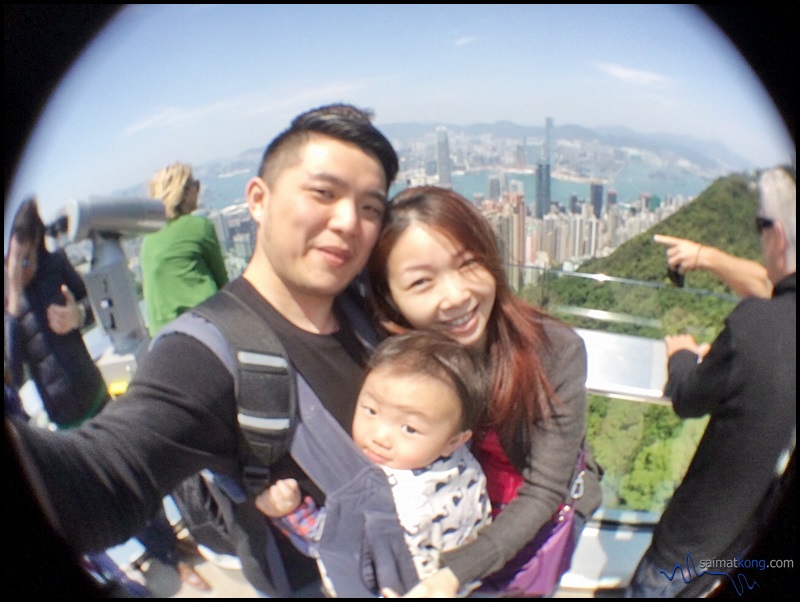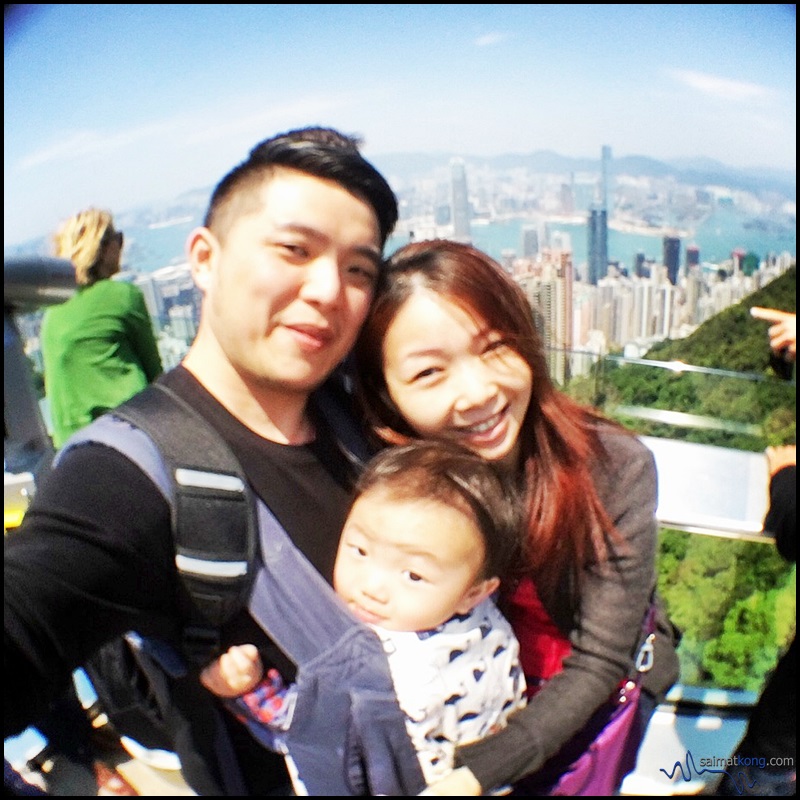 And a family photo is a must!!!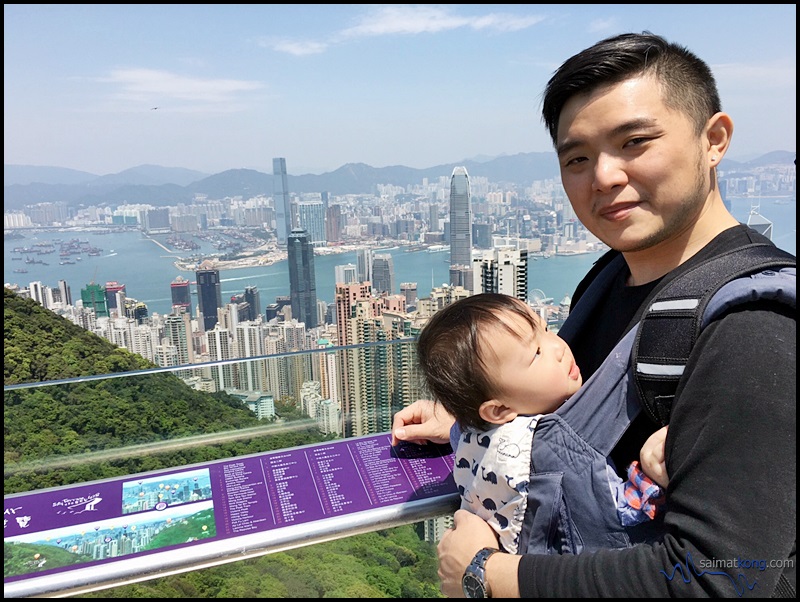 Another photo with the amazing view.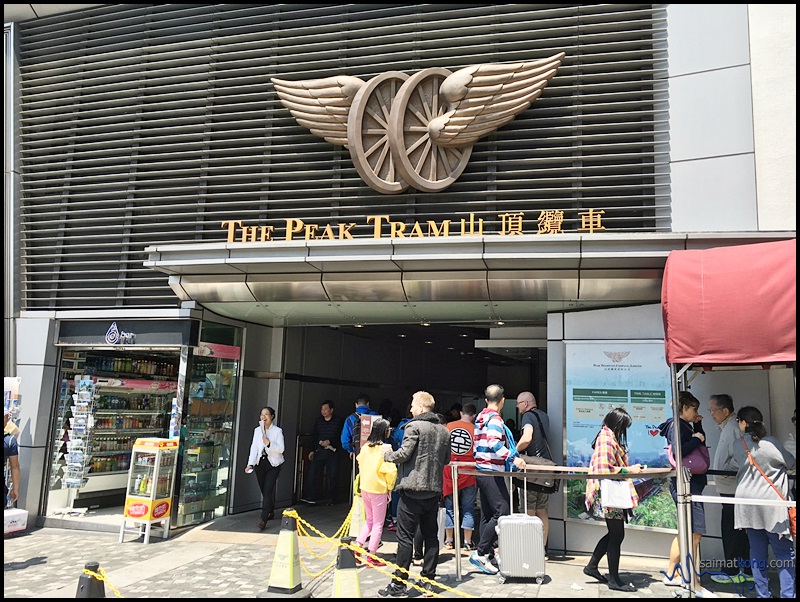 It's time to go back.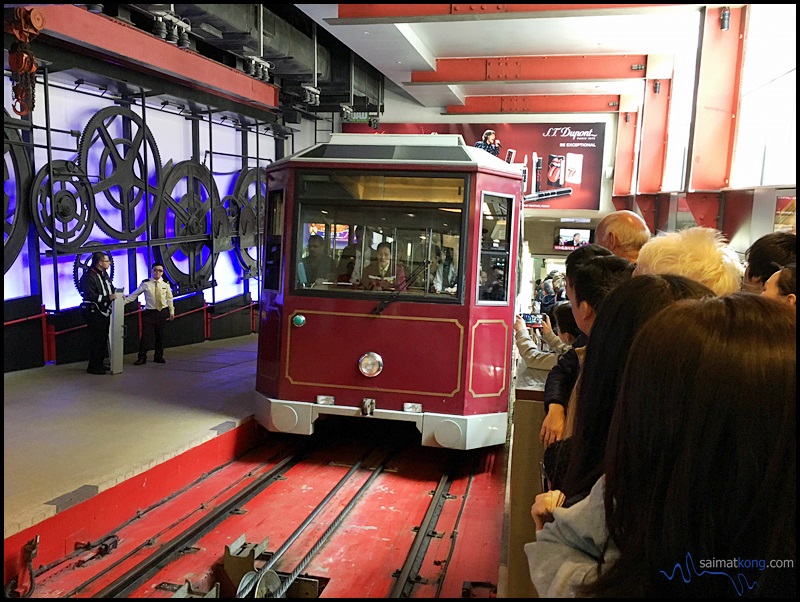 The tram is arriving.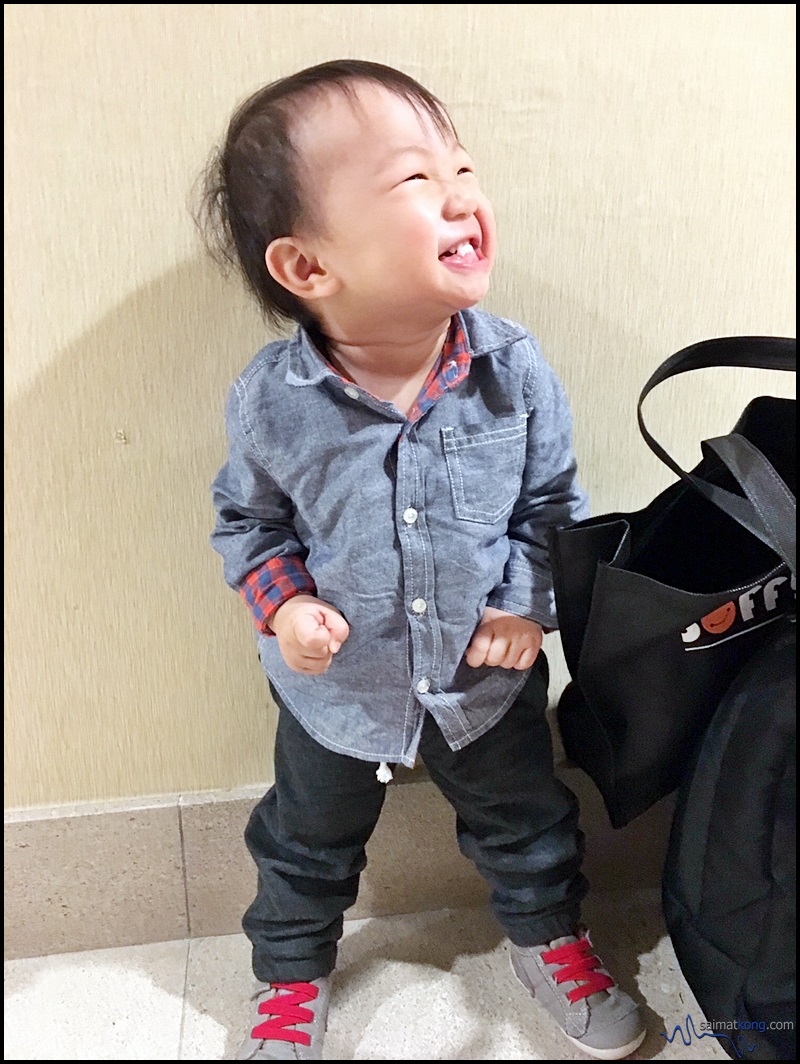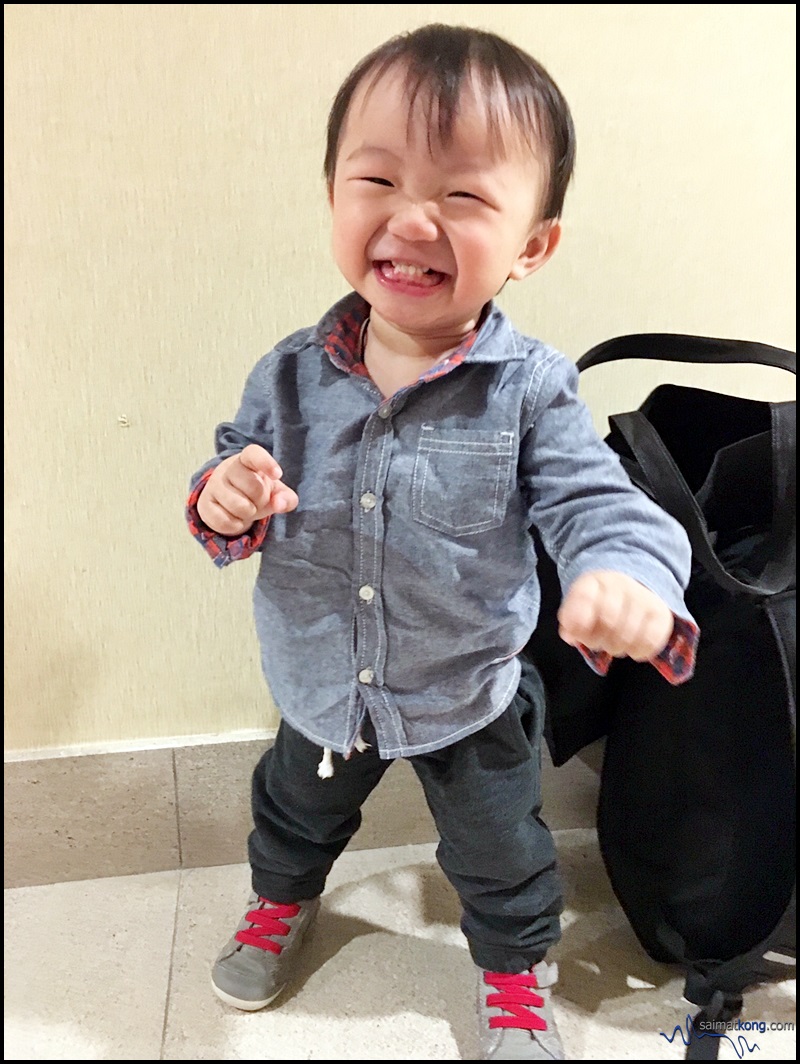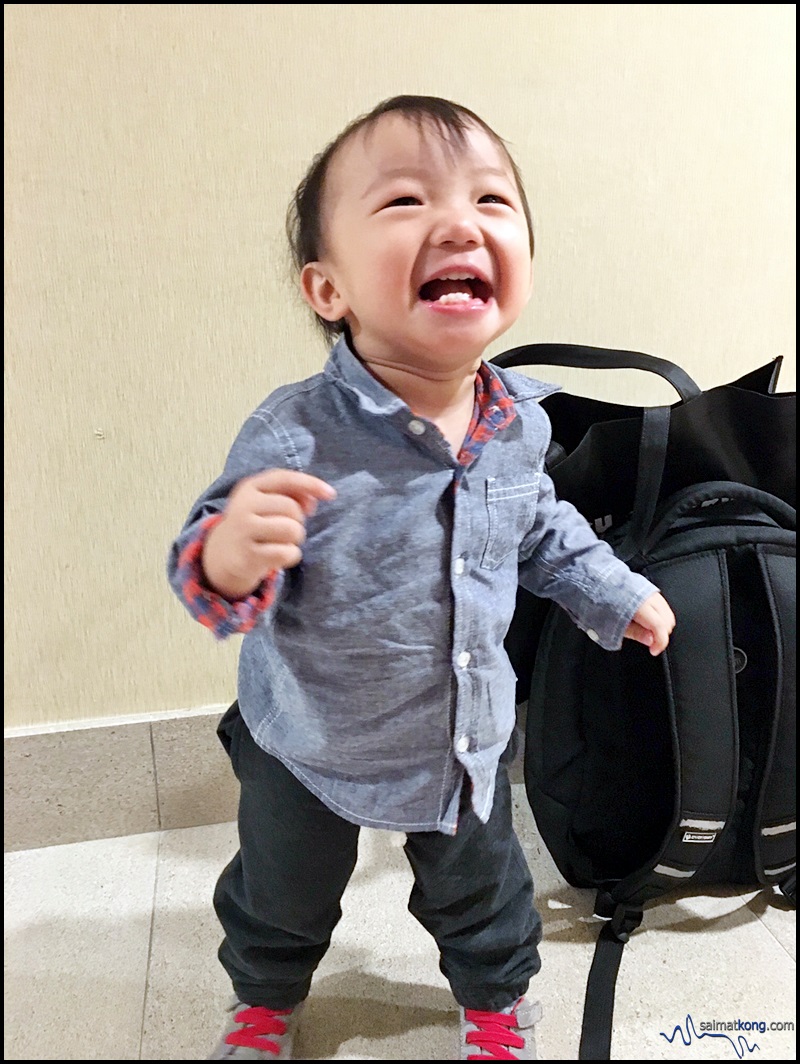 Stopped by IFC Mall for toilet break. Aiden is still super energetic eh!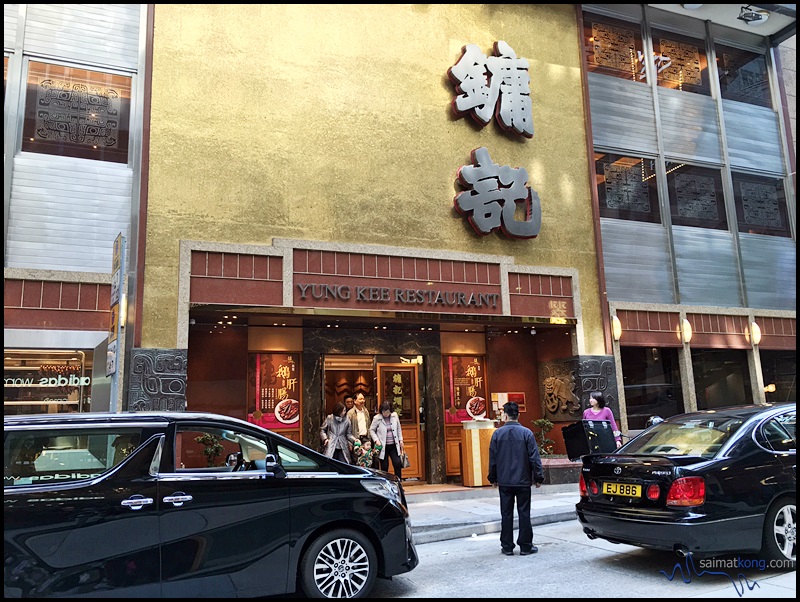 One of the must eat in Hong Kong is definitely roast goose. We tried Yat Lok Roast Goose during our previous and for this trip, we decided to try the famous Yung Kee (鏞記). Yung Kee is actually only a few minutes walk away from Yat Lok.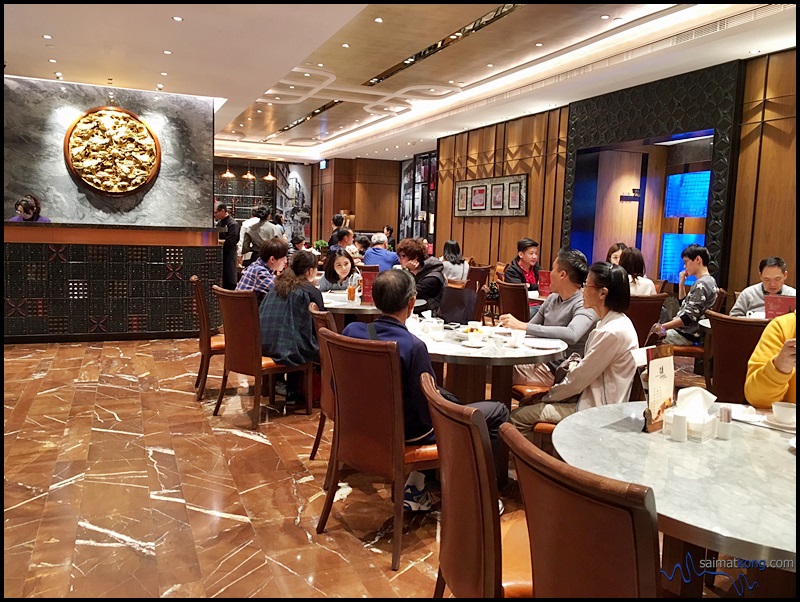 Interior is classy with spacious seating.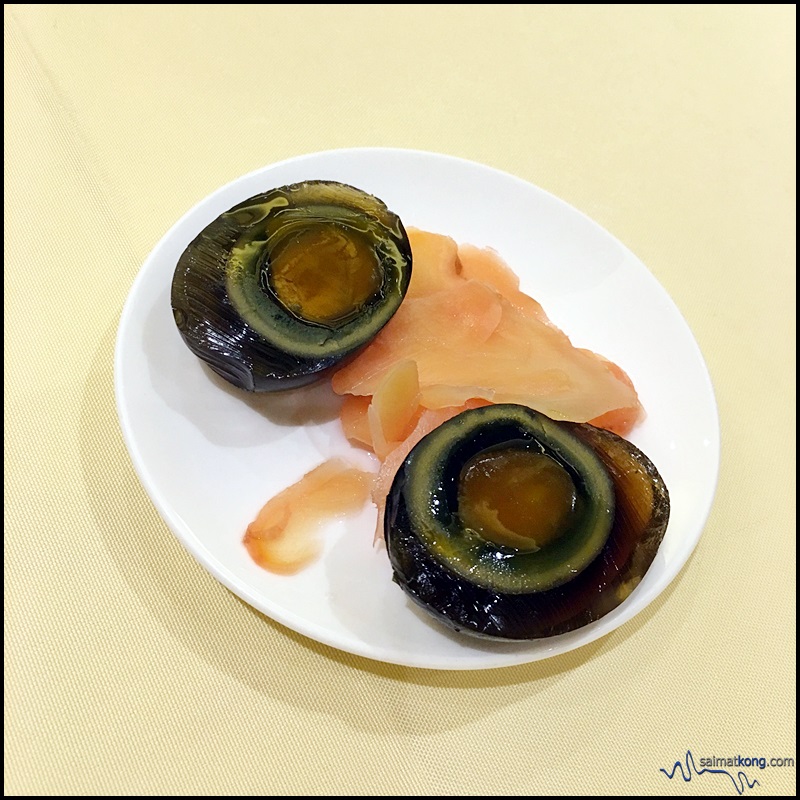 This Pei Dan (fermented duck egg) with pickled ginger slices is a signature appetizer at Yung Kee. I don't really fancy century egg but I find it real good!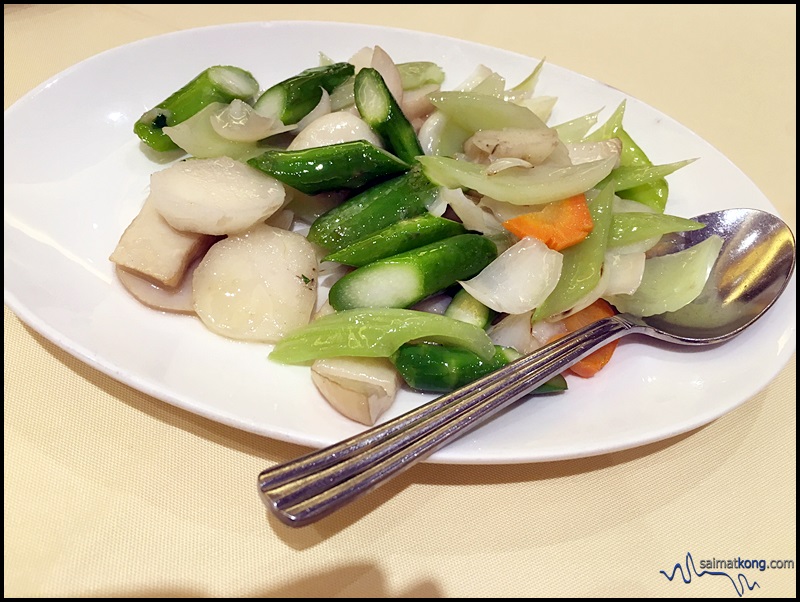 Assorted mixed vegetables consists of asparagus, carrot, carrot, chestnut and celery.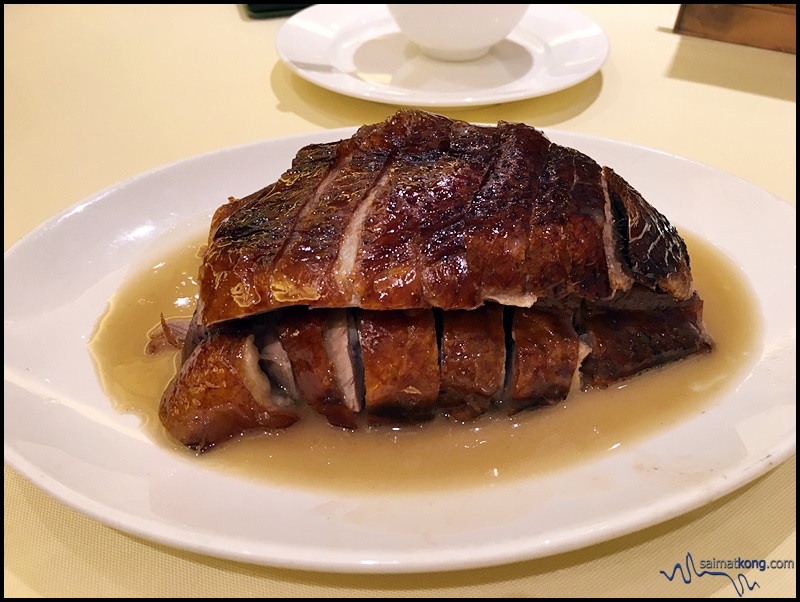 We ordered a quarter roast goose to share. Oh boy, the roast goose is absolutely delicious – unbelievably crispy skin with succulent meat. The roast goose is accompanied with sweet plum sauce which is appetizing and goes pretty well with the roast goose.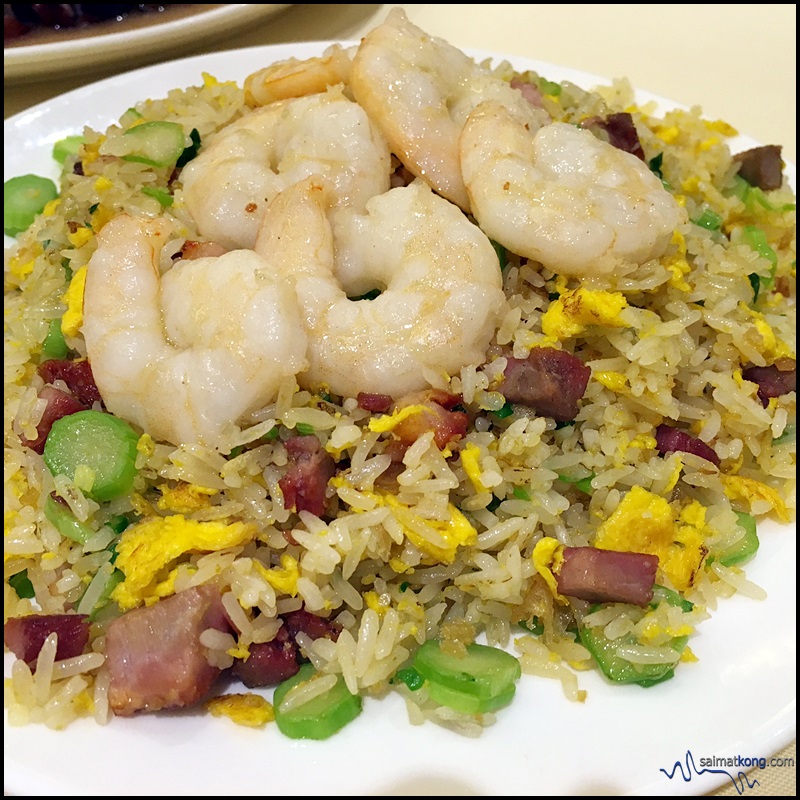 Instead of white rice, we ordered a single portion of Yong Chow fried rice.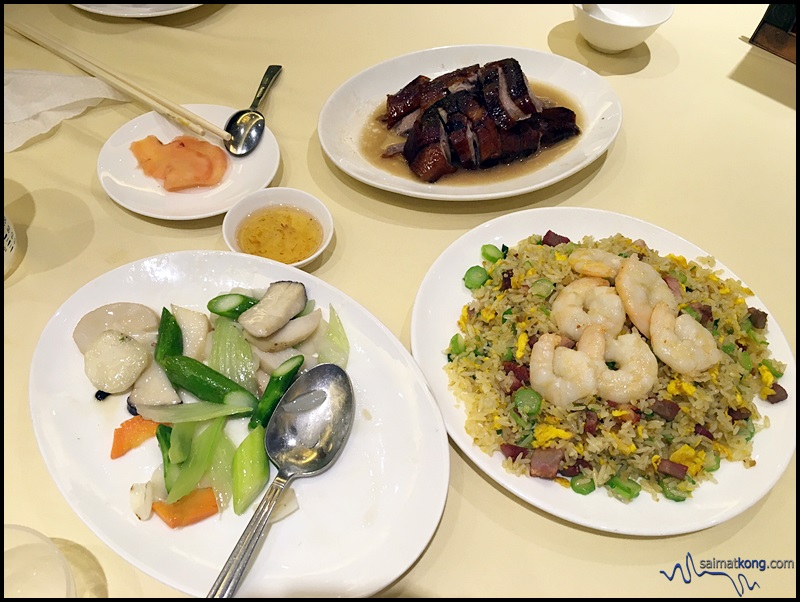 Our hearty lunch at Yung Kee Restaurant. Overall, food was good with great service and nice environment but price wise, it's more economical eating at Yat Lok.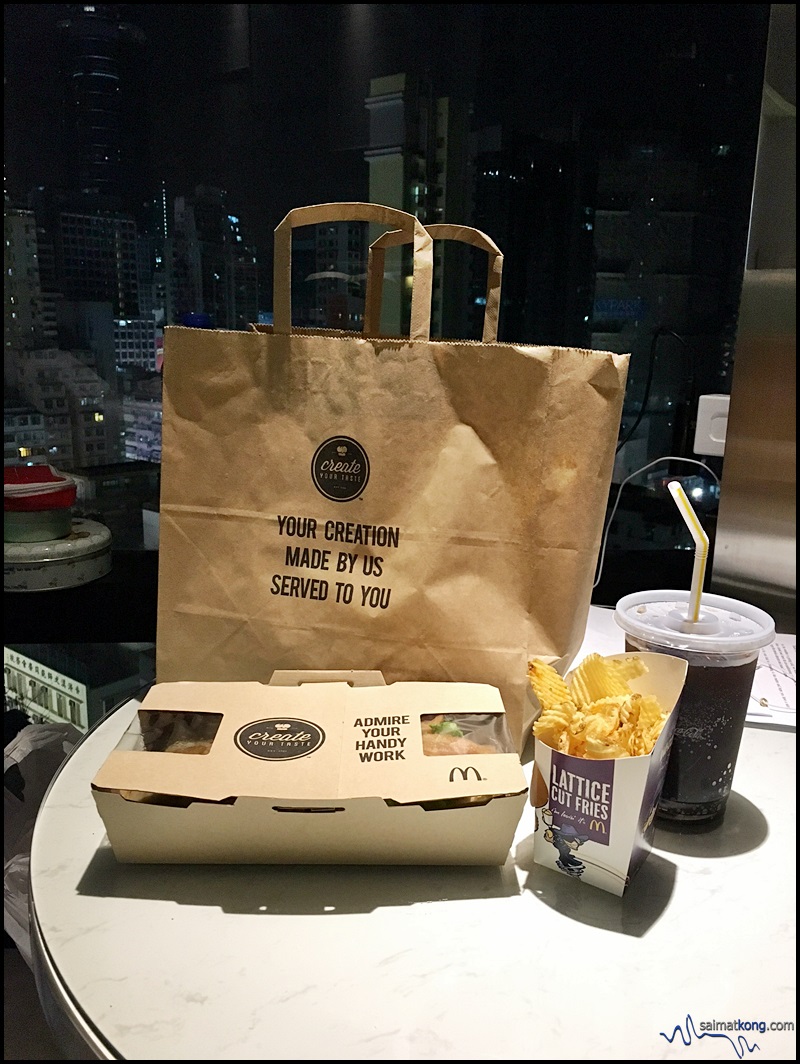 After our expensive lunch at Yung Kee, dinner for tonight is fast food. I have the habit of trying out McDonald's whenever I travel Coz they tend to have different menus 🙂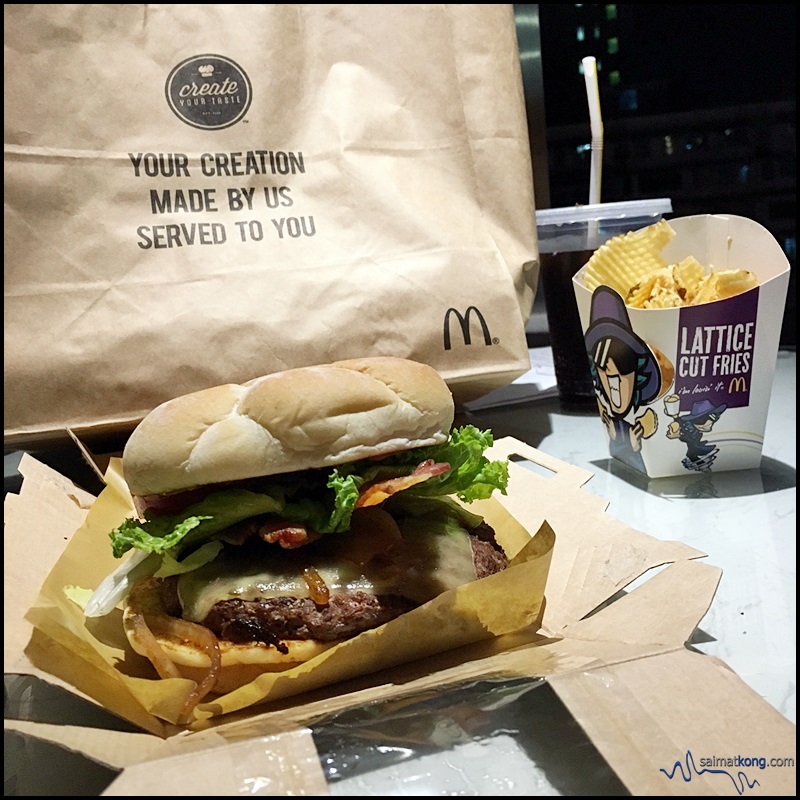 McDonald's HK allows you to create your own burger where you get to enjoy gourmet-style burger custom-made by you!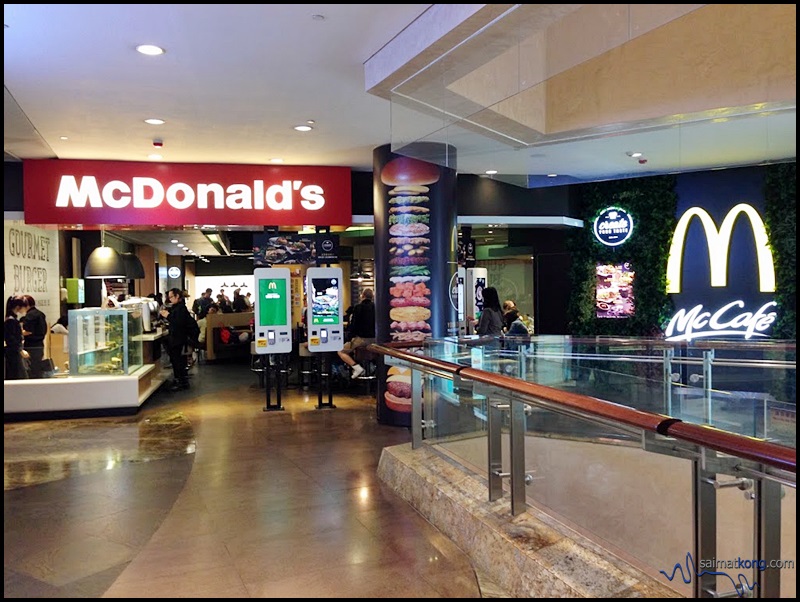 The self-service kiosks @ McDonald's has big screens with a touchscreen menu allowing you to pick and choose what you want in your burger using a variety of ingredients including different types of buns, cheeses and sauces.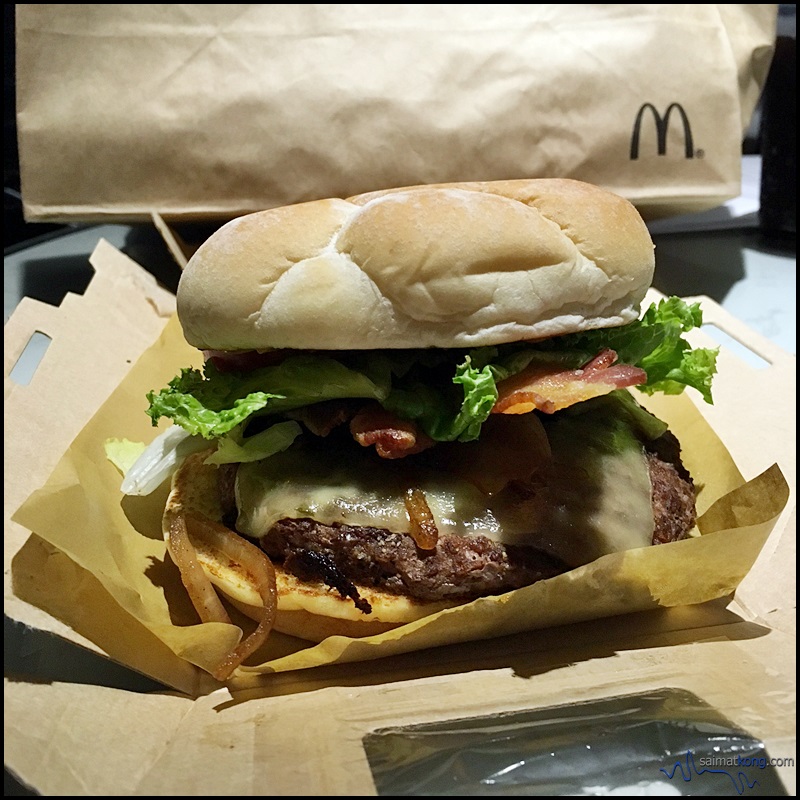 My custom made burger with Angus beef patty. Yummy!

Create Your Own Burger @ McDonald's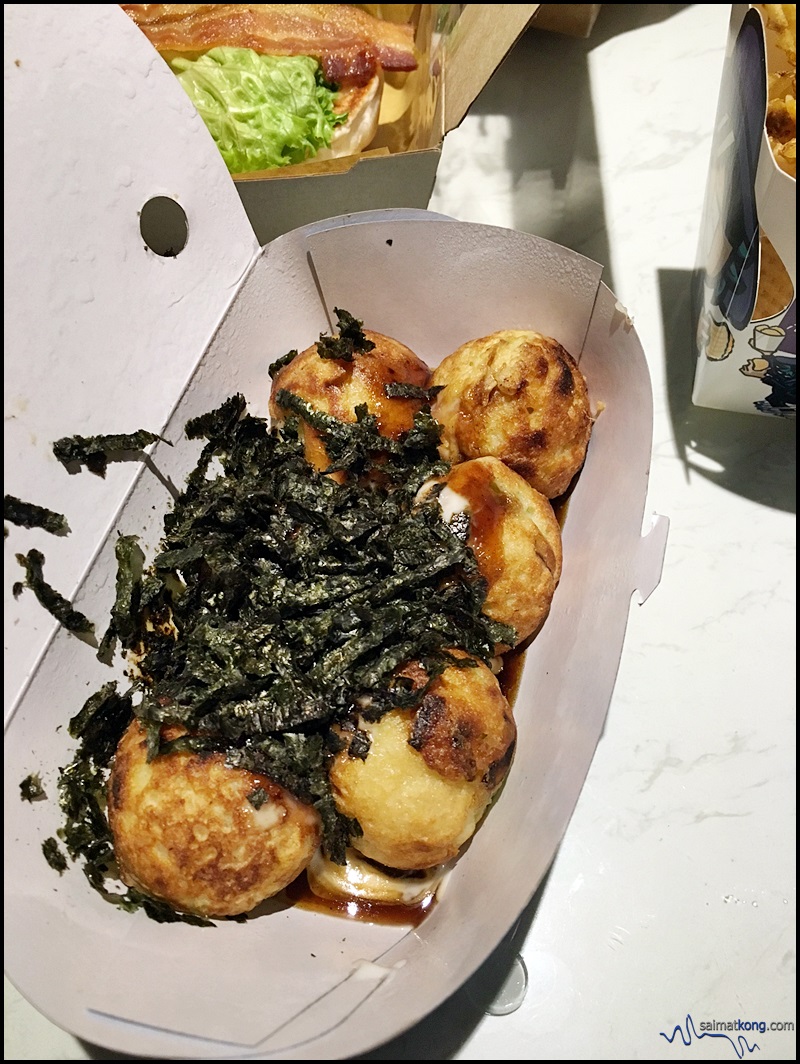 Bought takoyaki from the street vendor nearby our hotel.

Hong Kong 2016 Day 4 ~ 香港旅遊行程第四天
You can check out the full Hong Kong 2016 Travel itinerary here. Stay tuned to my Hong Kong 2016 Day 5 post :).
—
You can subscribe to
my blog, follow me on Facebook, follow Instagram, follow Twitter and Youtube for more updates!
—
Comments
comments