With CNY around the corner, have you finished baking or buying Chinese New Year Cookies? I've been seeing photos of really nice and cute Chinese New Year cookies on my Facebook timeline, one of which is the famous Sheep German Cookies. The Wifey came to me one day and showed me pictures of Sheep Cookies and asked me to bake them for the upcoming Chinese New Year and I went "Woah, there's no way for me to bake this, I'm not a pro baker leh!" The Wifey showed me a sad face and to make her happy, I decided to give it a try :/ The last time I baked was during our baking class date at Iloha Culture Centre, and those were actually pretty simple desserts :/
So I googled for Sheep German Cookies recipes online and shop for bakery stuffs at the nearby Bakery Supply Store. If you're interested to bake your own Sheep German Cookies, refer to the instructions below on How to Make Sheep German Cookies 🙂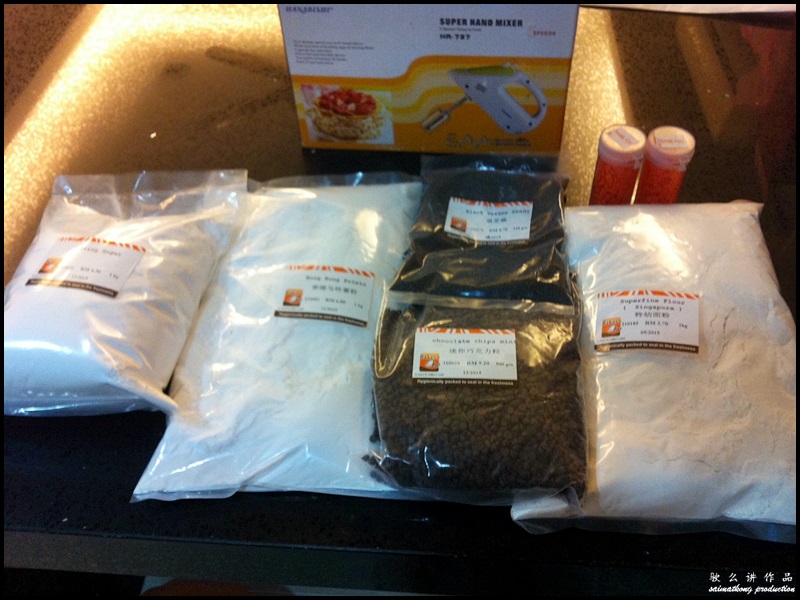 The ingredients you need to bake the Sheep German Cookies include salted butter, sugar, potato flour, superfine flour, black sesame seeds & love decor.
Ingredients:-
♥ 250gm salted butter, soften
♥ 80gm sugar (adjust the sugar accordingly)
♥ 250gm potato flour, sifted
♥ 160gm superfine flour, sifted
♥ chocolate chips (for the ears)
♥ black sesame seeds (for the eyes)
♥ love heart (decor for the head)
Directions:-
1) Put the butter & sugar in a mixing bowl, beat on medium speed until you have a fluffy & light mixture.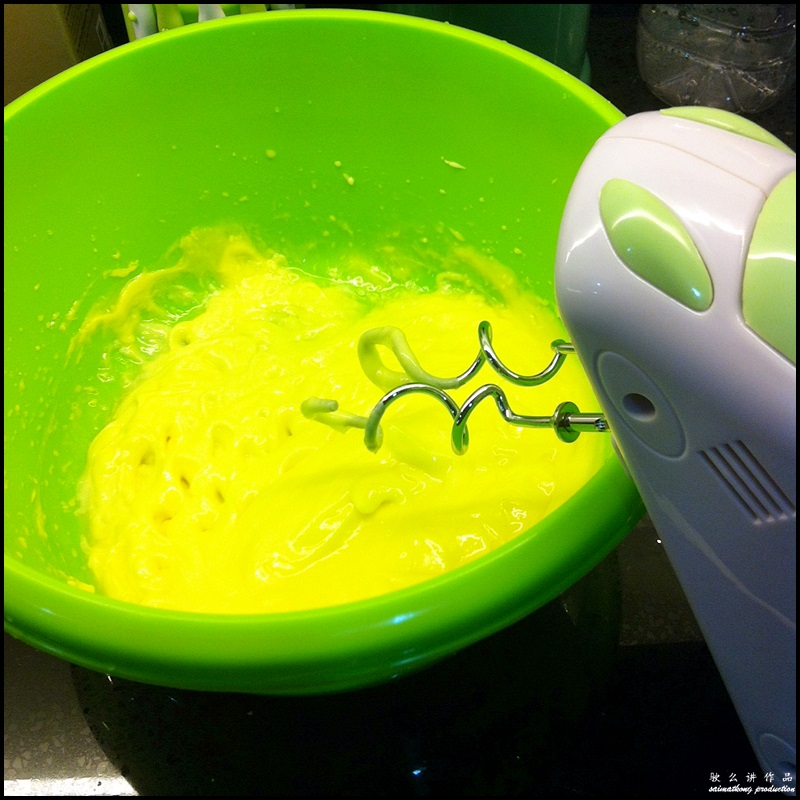 2) Stir in the superfine & potato flour. Mix the mixture into a soft dough.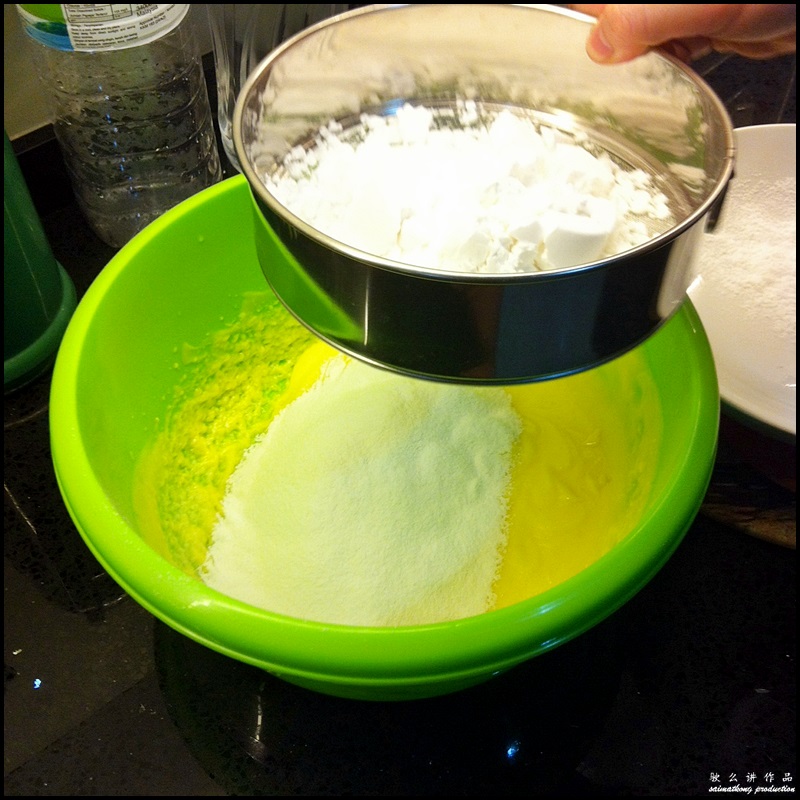 3) Roll the dough into a small ball.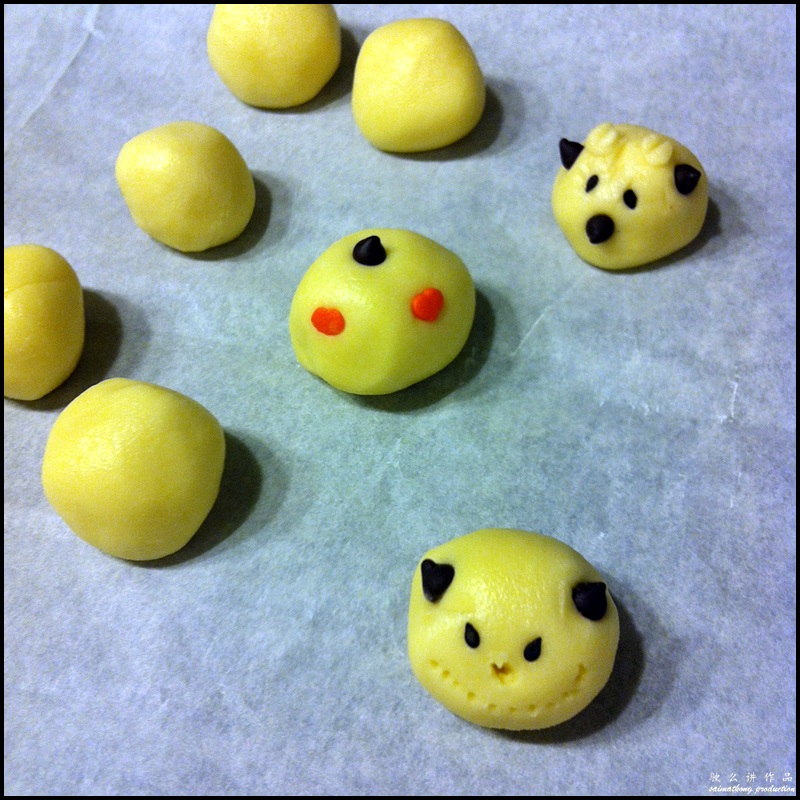 4) Stick on 2 black sesame seeds to form the eyes.
5) Roll the remaining dough into mini balls, place 3 of the mini balls on the center top of each ball.
6) Stick 2 chocolate chips on each side to form as the ears.
7) Lastly, place two love decor on the head. (optional)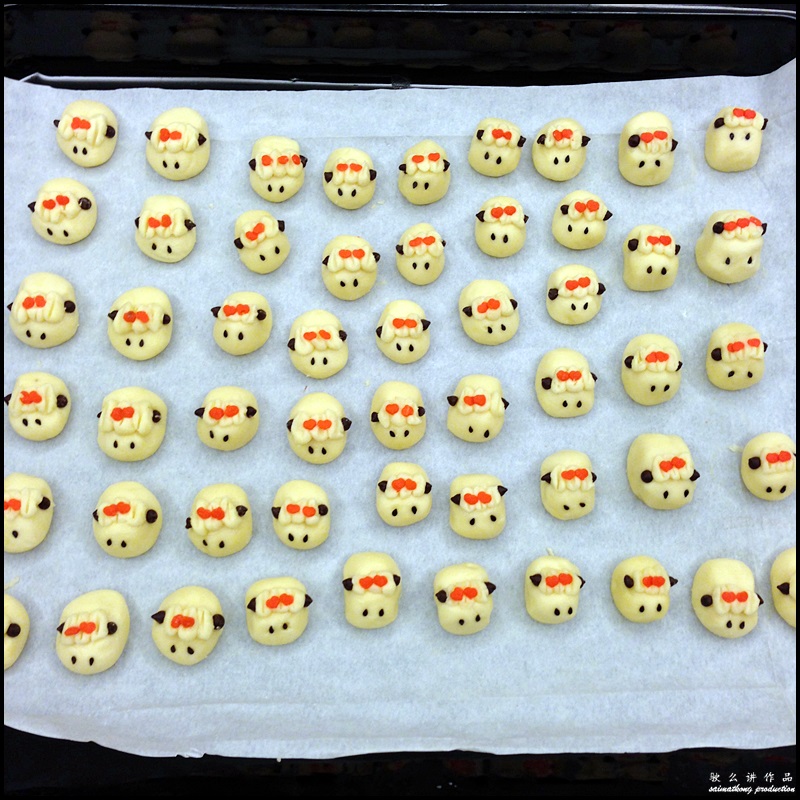 Your Sheep German Cookies should look something like this before you bake them in the oven.
8)Pre-heat the oven to 150C. Bake in the pre-heated oven for 20 minutes.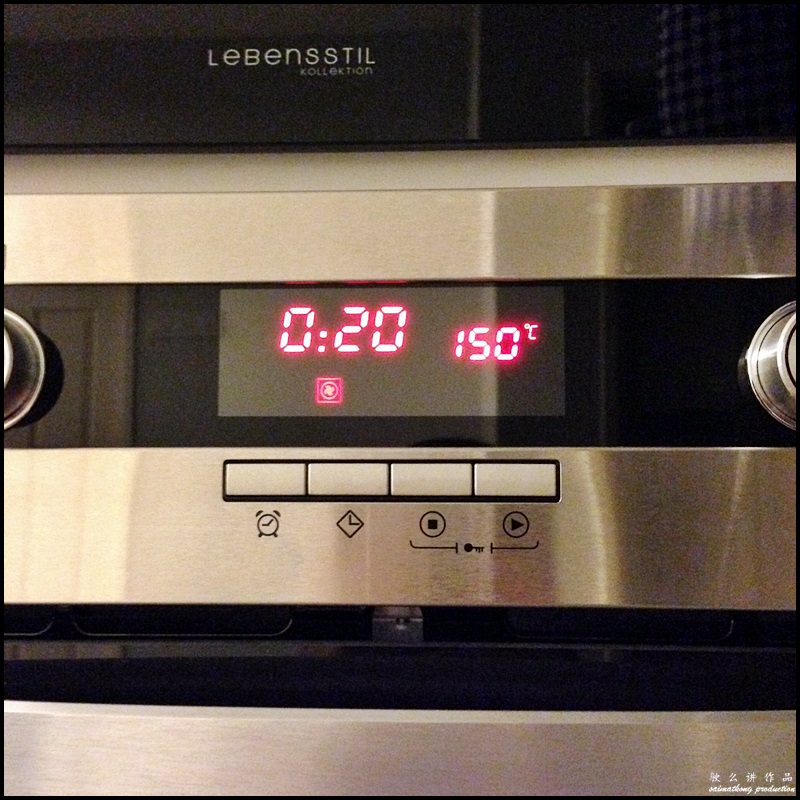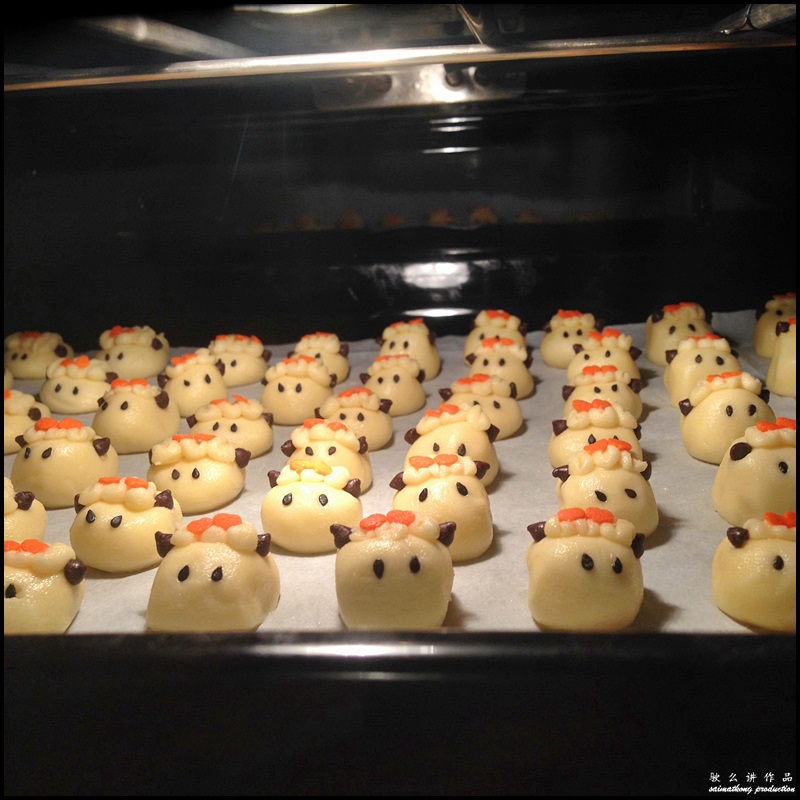 Baa baa black sheep, have you any wool?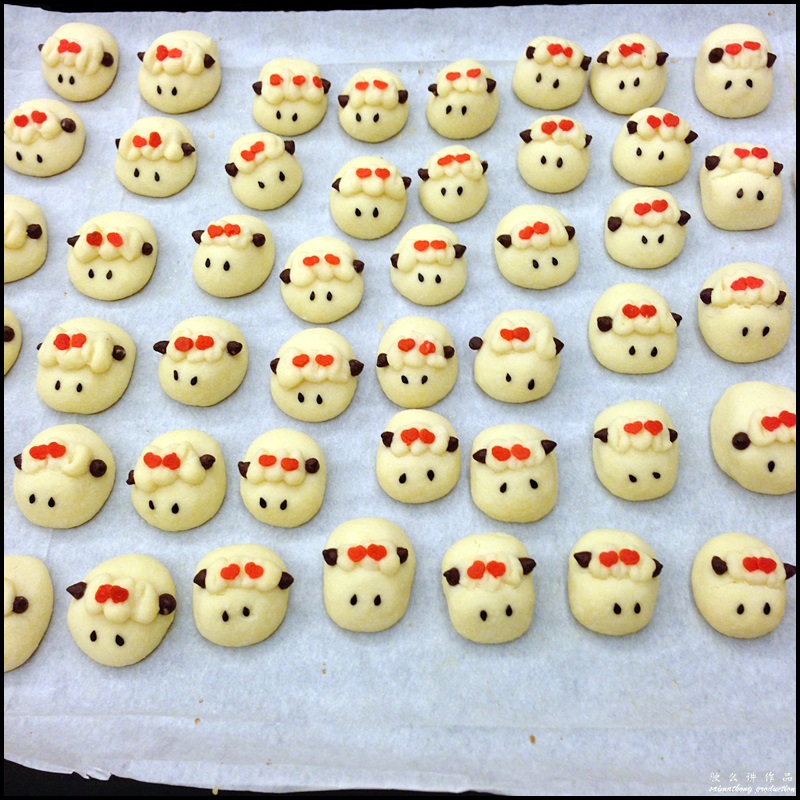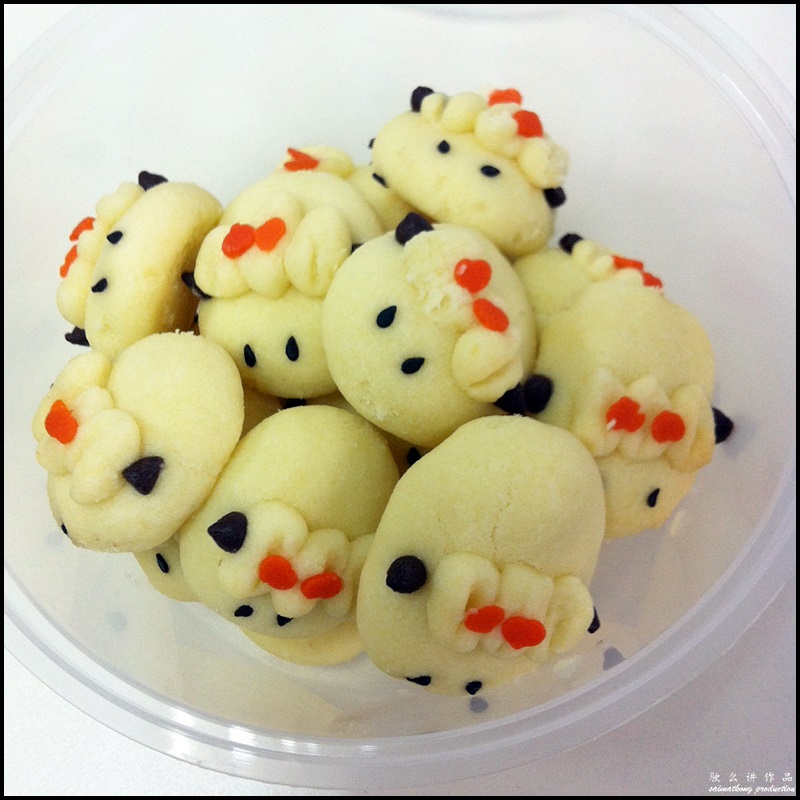 Ta-dah! Here's the end result of the very cute Sheep German cookies. The Wifey was super happy when she sees it and said that I've got talent in baking. Me thinks the same way too. Muahahaha.
Comments
comments