Sign up ShopeePay here to enjoy Cashback up to RM8 at POS Automated Machine (POS PAM)!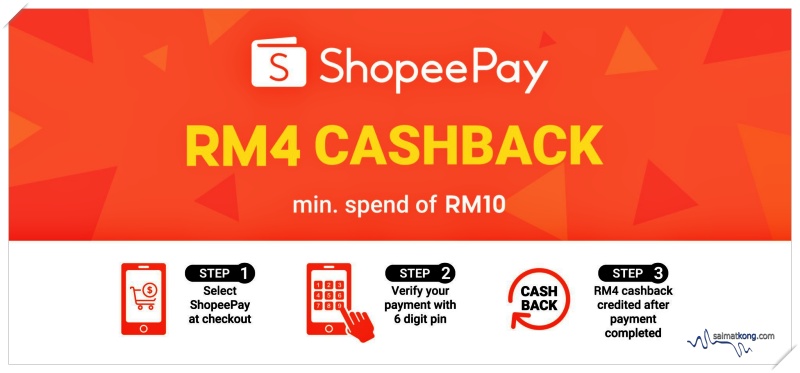 All Shopee users who have activated their ShopeePay e-wallet on their Shopee mobile application are entitled to enjoy this special promotion which is limited to 2 redemptions per user.
Head on to your nearest POS Automated Machine (POS PAM) to enjoy RM4 x 2 Cashback cashback with ShopeePay today!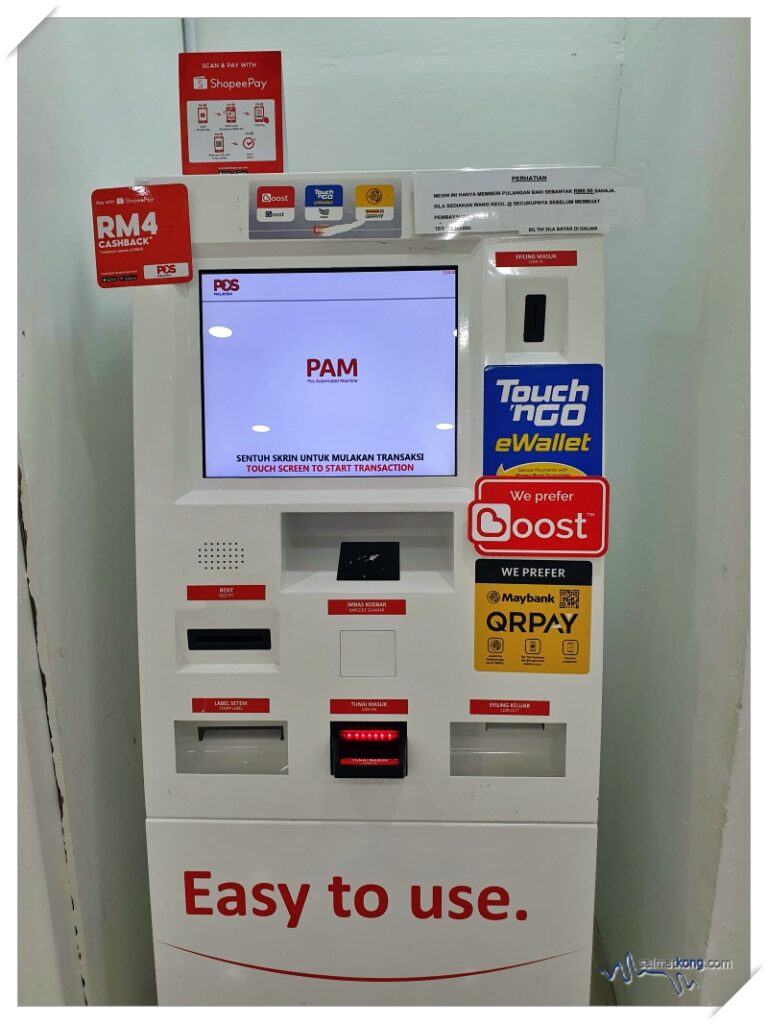 Location: POS Automated Machine (POS PAM)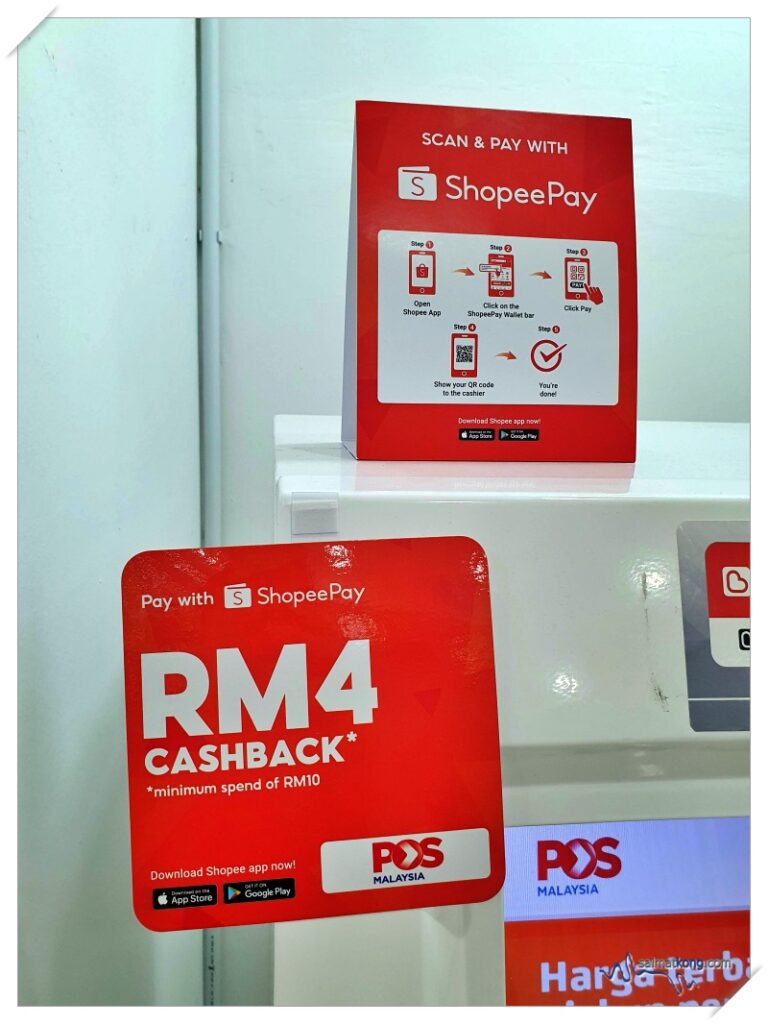 Steps:
Go to the nearest POS Automated Machine(PAM)
Select "Electricity" Bill
Choose TNB
Scan TNB barcode or enter account number manually,enter amount
Select PAY WITH E-WALLET
Scan your ShopeePay barcode (*Important the PAM did not recognise ShopeePay QR code, remember to switch to barcode!)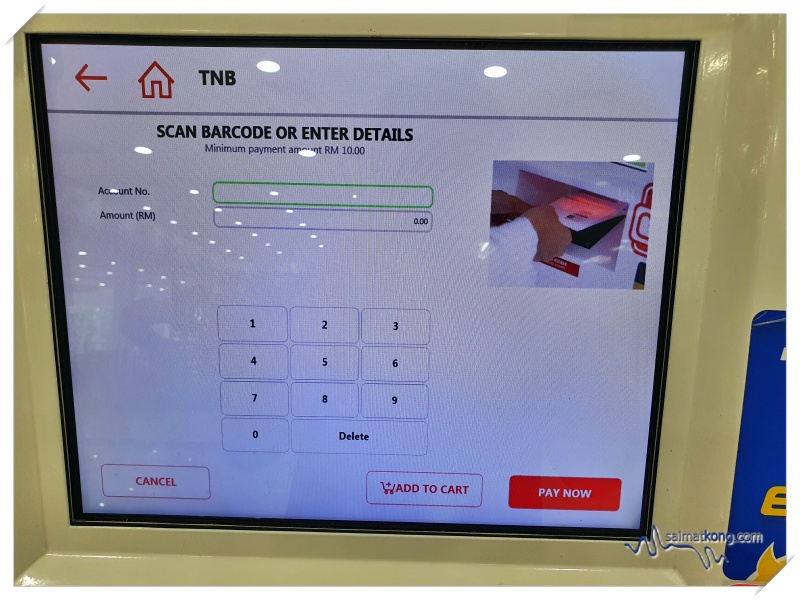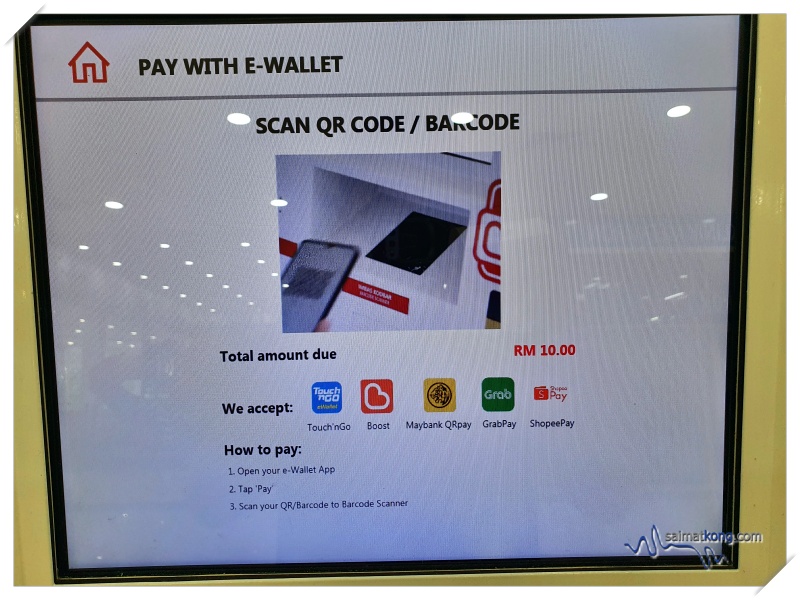 Promotion mechanics: With a minimum spend of Ringgit Malaysia Ten (RM10) on any bill payment in a single receipt, Participants are entitled to RM4 Cashback when they pay using the ShopeePay e-wallet.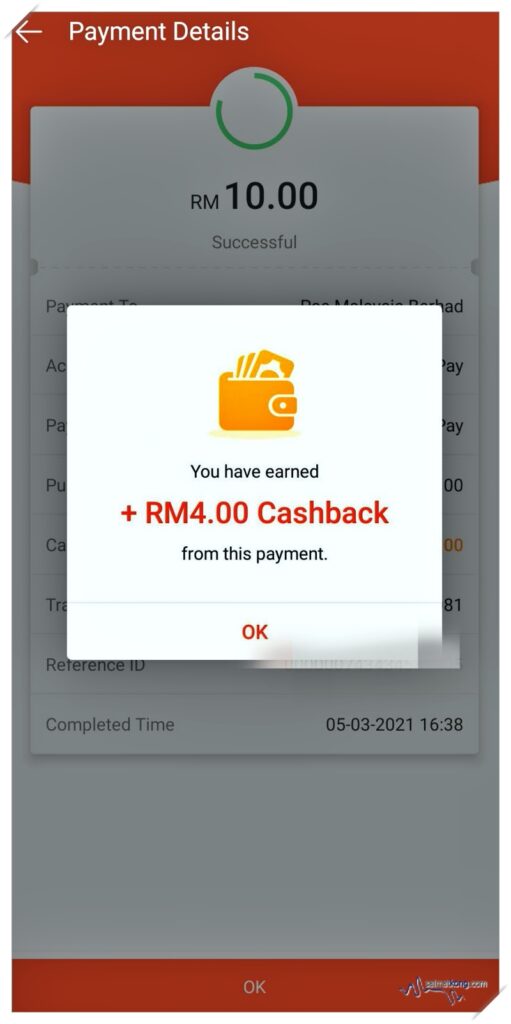 Max capping per user: Each Participant is entitled to a maximum of RM8 Cashback during the Promotion period (i.e. only two transactions of at least RM10 on bill payment for the Cashback).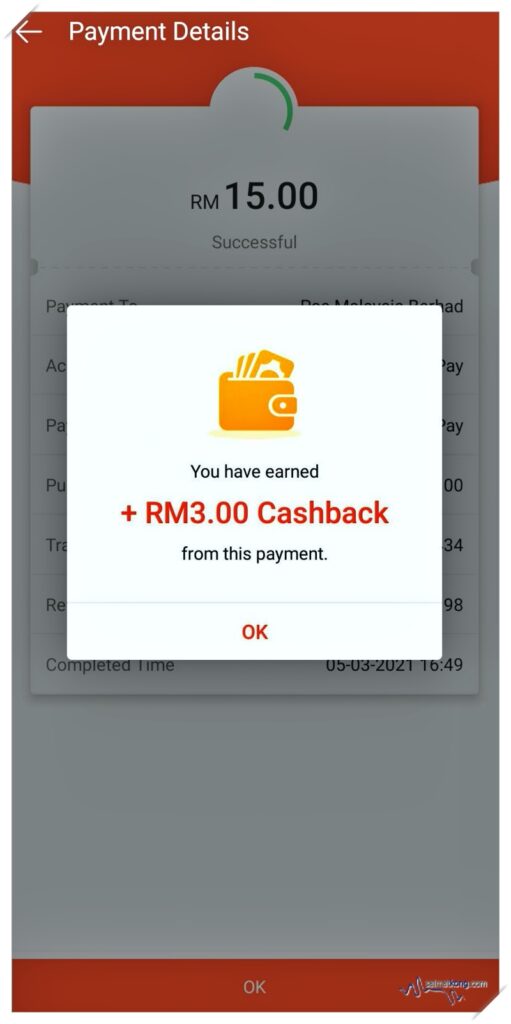 Daily Cashback per user: Besides the campaign, you are also entitled to the daily cashback at RM3 per day too! You can keep paying your bill daily to entitled for the RM3 daily with the min spend of RM15 per transaction!
Register Shopee & Activate ShopeePay now to enjoy the cashback!
Shopee Pay 即日起又有最新优惠啦!大家只要使用 Shopee Pay 缴纳 TNB 账单就可以获得额外 RM8 的现金回扣啦!
步骤
前往附近的 POS Automated Machine(PAM)
在 POS 的自主邮寄机器选择缴纳 "Electricity" 账单
选择 TNB
扫描 TNB 账单或是手写输入账号,输入缴纳金额
点击 PAY WITH E-WALLET
选择使用 Shopee Pay 进行付款 (*PAM无法识别ShopeePay的QR码,切记切换至条形码!)
促销条件:
*必须使用 Shopee Pay 缴付 TNB 账单
*只限 Pos Malaysia 的 PAM机器
*最低消费 RM10,可获 RM4 现金回扣
*每名用户将可享有两次优惠机会,一共可获得 RM8 的现金回扣!
*您还可以获得每日RM3的每日现金回扣!您可以继续每天支付账单,以享有每天RM3的现金回扣,每次交易的最低消费为RM15!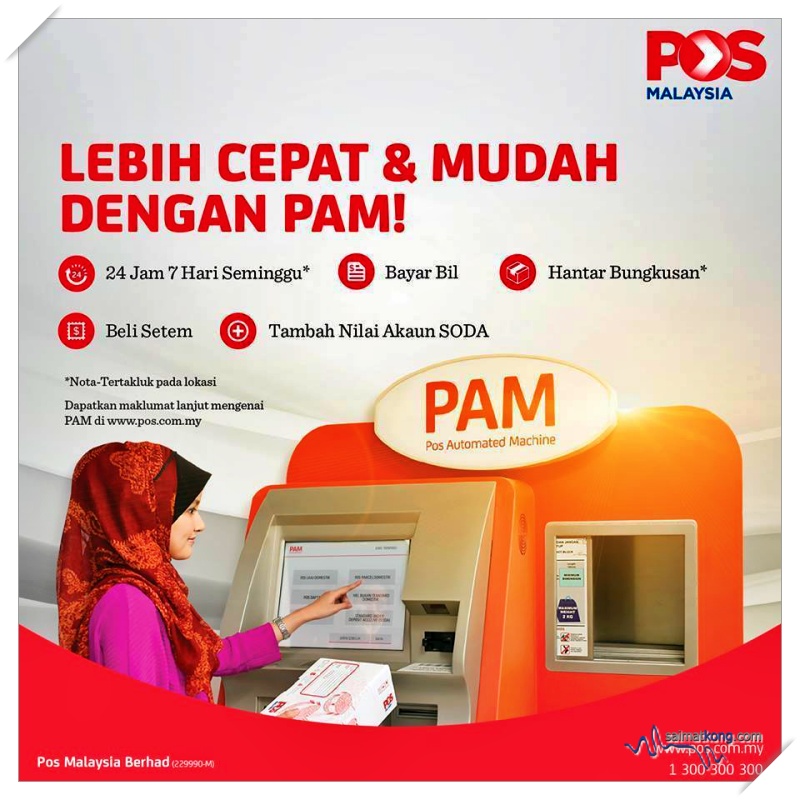 Check the nearest POS Automated Machine from your location and start enjoying the ShopeePay Cashback now! https://www.pos.com.my/pos-outlet-finder
Other Method to Pay TNB Bill via e-Wallet:
Previously you can pay TNB bill via FoneApp and enjoy double dip! Topup via GrabPay e-Wallet to get GrabPay points + get FoneApp rebate coupon to pay TNB bill. However, now TNB bill payment is currently not available in FoneApp. You can signup FoneApp here.
Comments
comments