In April this year, my family and I travelled to Tokyo, the Land Of The Rising Sun where we spent a week there exploring the amazing city by car, train and foot. There is just so many things to love about Tokyo – the delicious food, the nice people, the breathtaking scenery, the culture and again the amazing FOOD! I had such a great time visiting Tokyo with my family and I'm looking forward to my next Tokyo trip!!!
If you're planning for your Tokyo Trip Itinerary and looking to maximize the fun factor of your Tokyo trip, this post will be helpful for you 🙂
Day 1 : Arrived at Narita International Airport – Check-in to Airbnb – Isetan Shinjuku Store – Aqua City Odaiba
Day 2 : Soka University – Arakurayama Sengen Park – Lake Kawaguchi – Gotemba Premium Outlets
Day 3 : Hall of Great Vow – Shinjuku Station -Tokyo Tower (Tokyo Skytree)
Day 4 : Kamakura – Yokohama
Day 5 : Shibuya – Harajuku – Shinjuku
Day 6 : Asakusa – Ameya Yokocho (Ameyoko) – Akihabara
Day 7 : Tokyo Station (Daimaru Tokyo)
Day 8 : Tokyo Disneyland – Tsukishima
Day 9 : Tsukiji Fish Market – Ginza
Day 10 : End of Tokyo holiday. Going back to Malaysia – Home Sweet Home!
Highlights of my amazing Tokyo Trip :-
Day 1: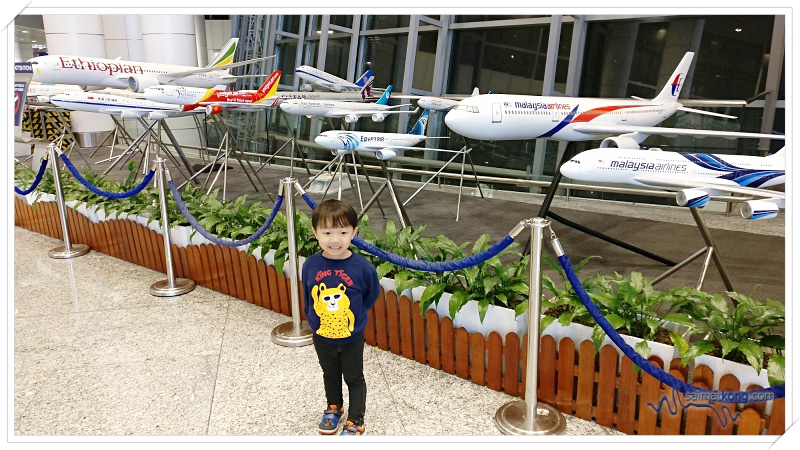 In KLIA all ready to fly.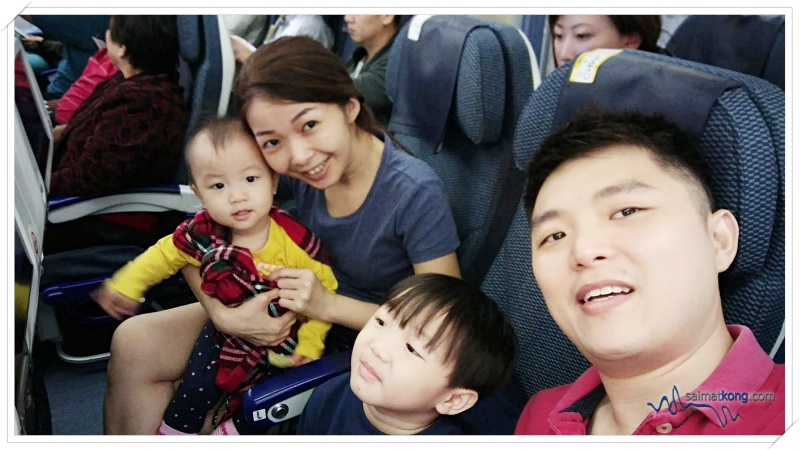 Family wefie in the plane. We went on ANA for our Tokyo trip this time and had a good flying experience.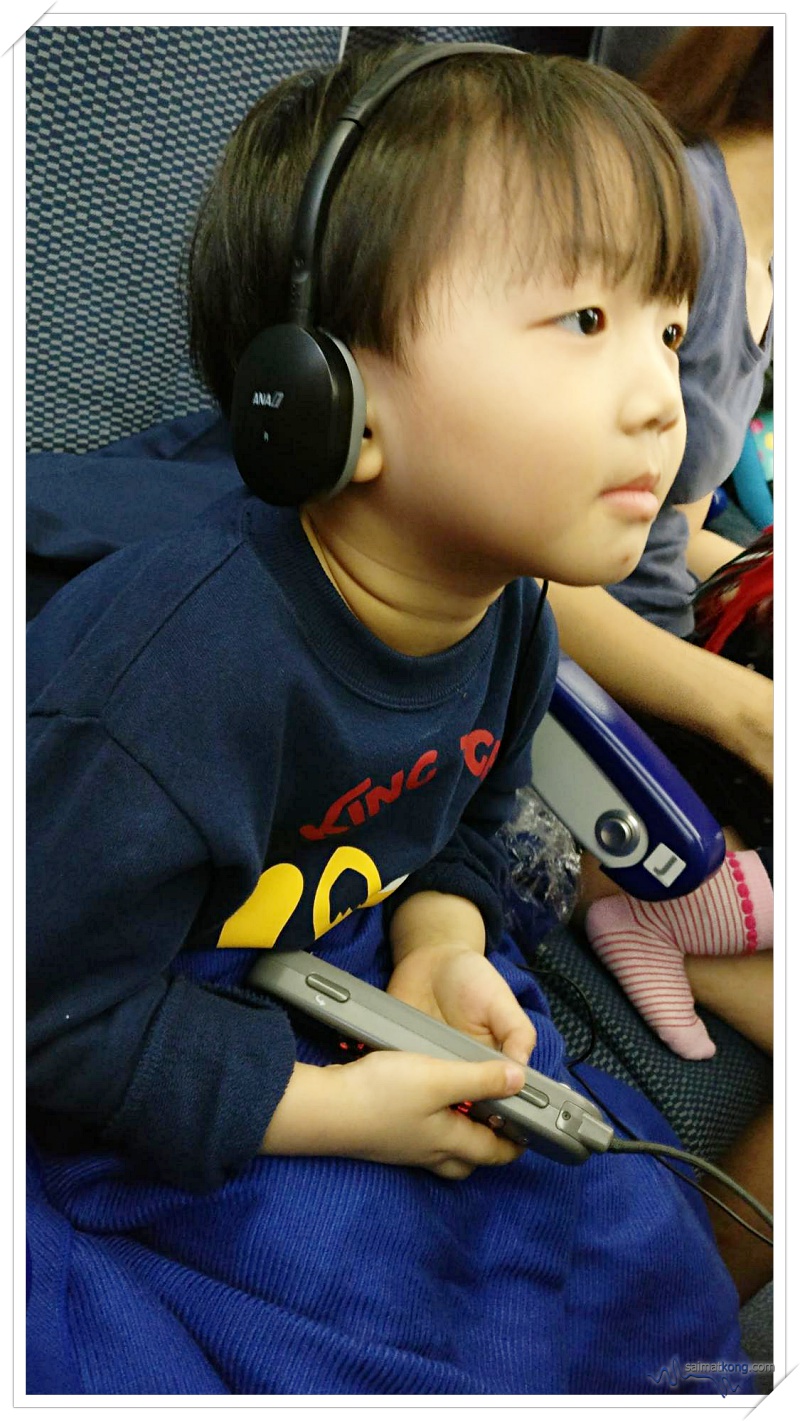 Tips for parents flying with toddler : Besides preparing their favorite snacks, keep them occupied with cartoons, movies and games.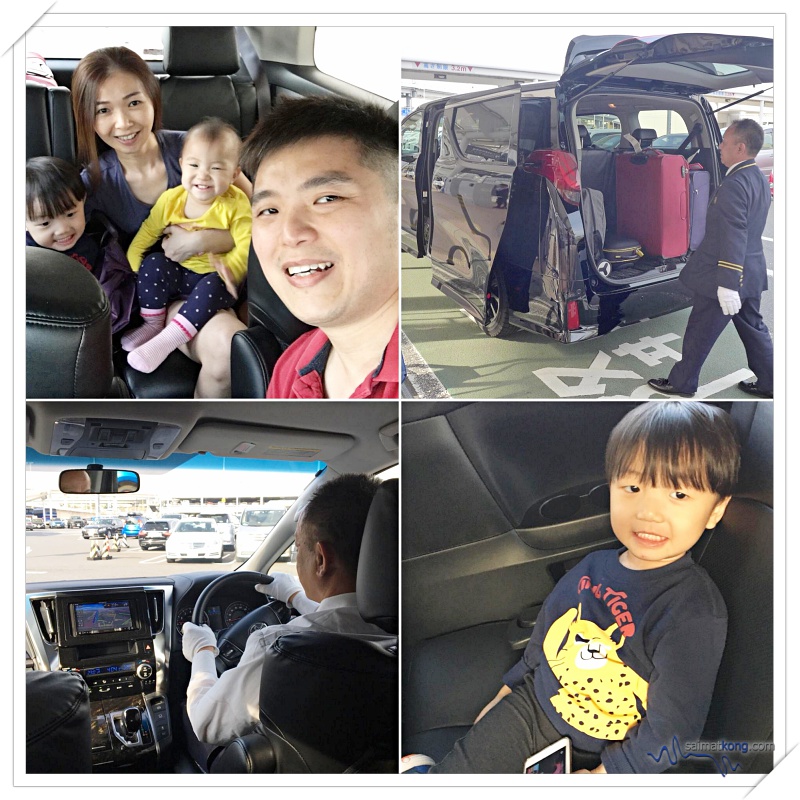 So glad that I pre-book my airport transfer from Klook
which save me lots of time and hassle coz I'm traveling with kids. Our friendly chauffeur was already waiting for us at the arrival hall and help us with our luggage.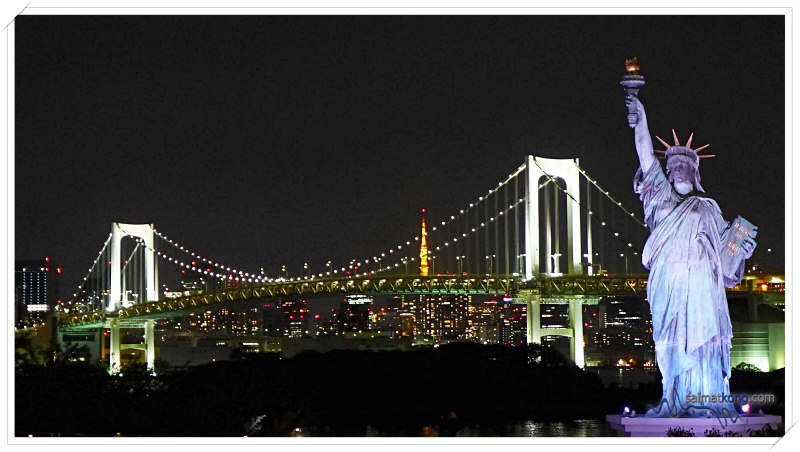 Aqua City Odaiba offers a beautiful night view of the bay area.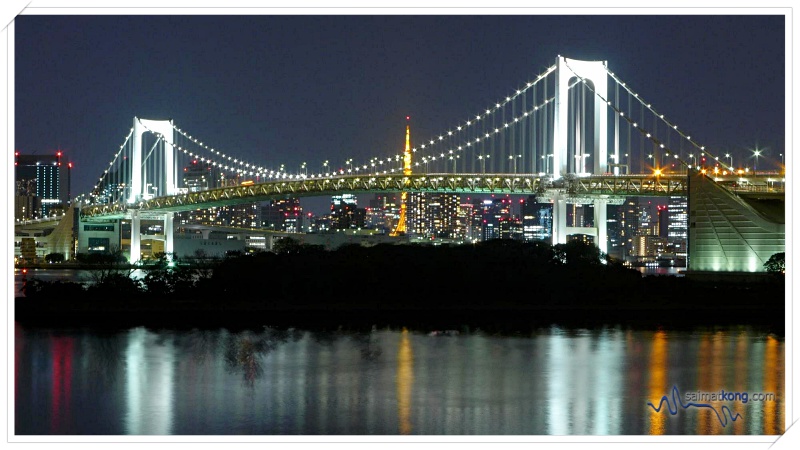 Beautiful panoramic view of the Rainbow Bridge and the replica Statue of Liberty from Aqua City Odaiba.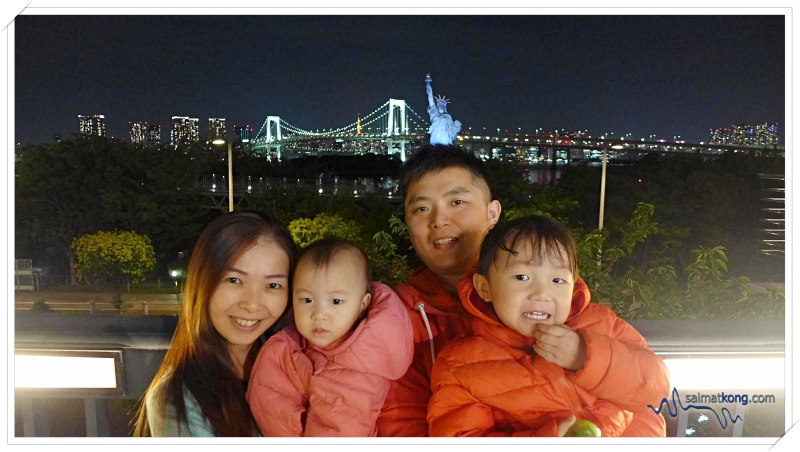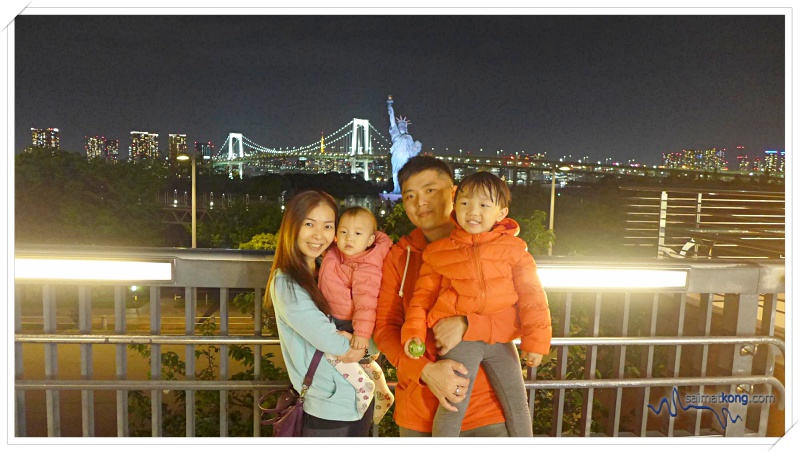 Us @ Aqua City Odaiba
Day 2: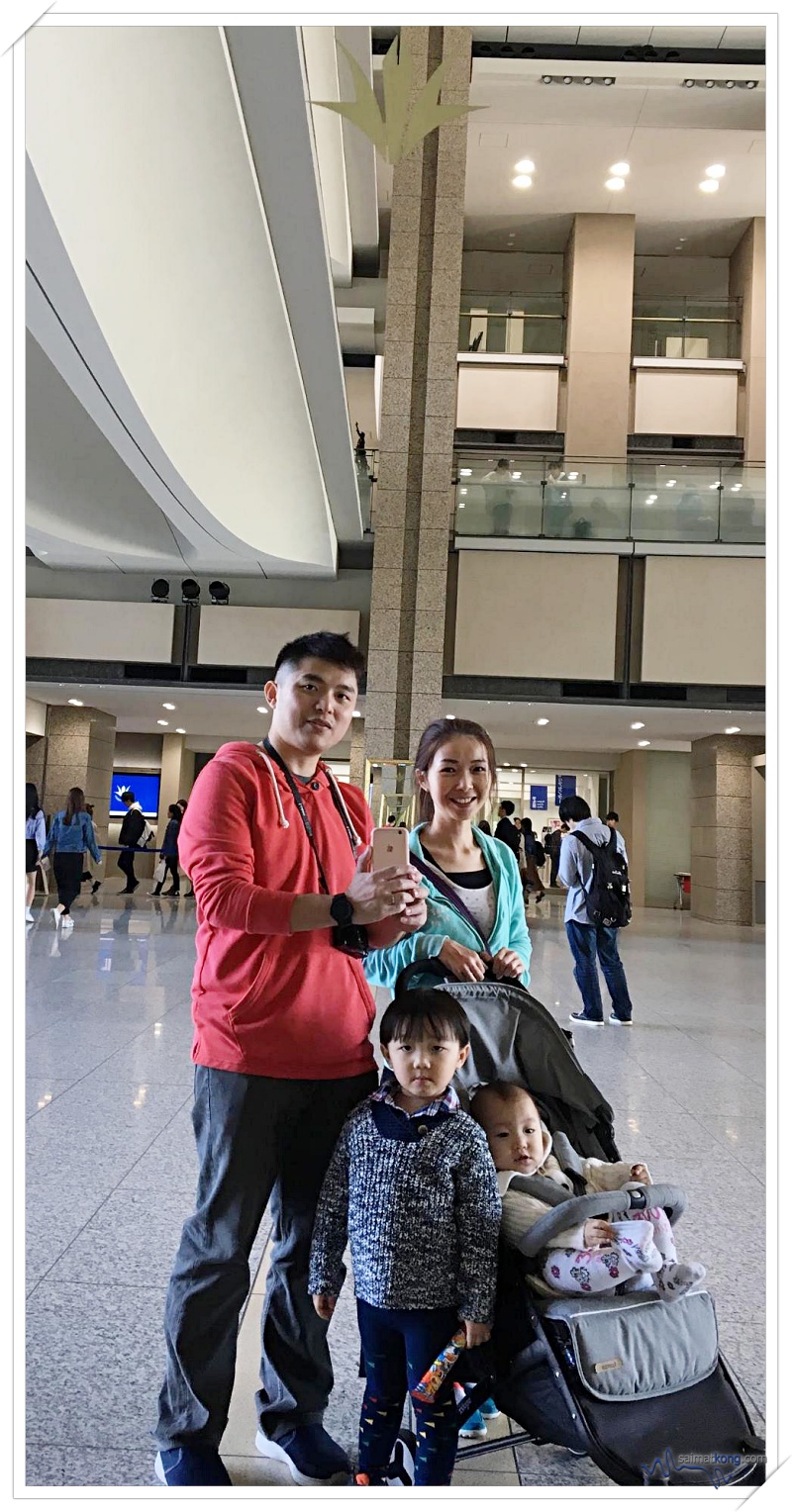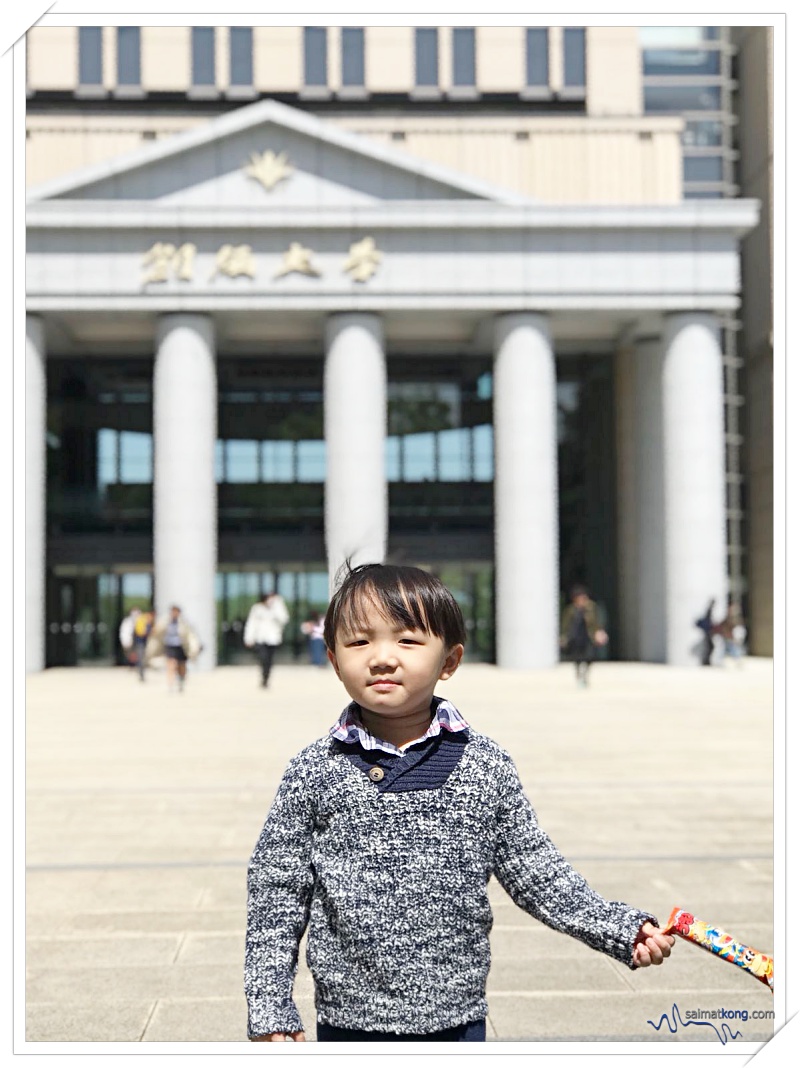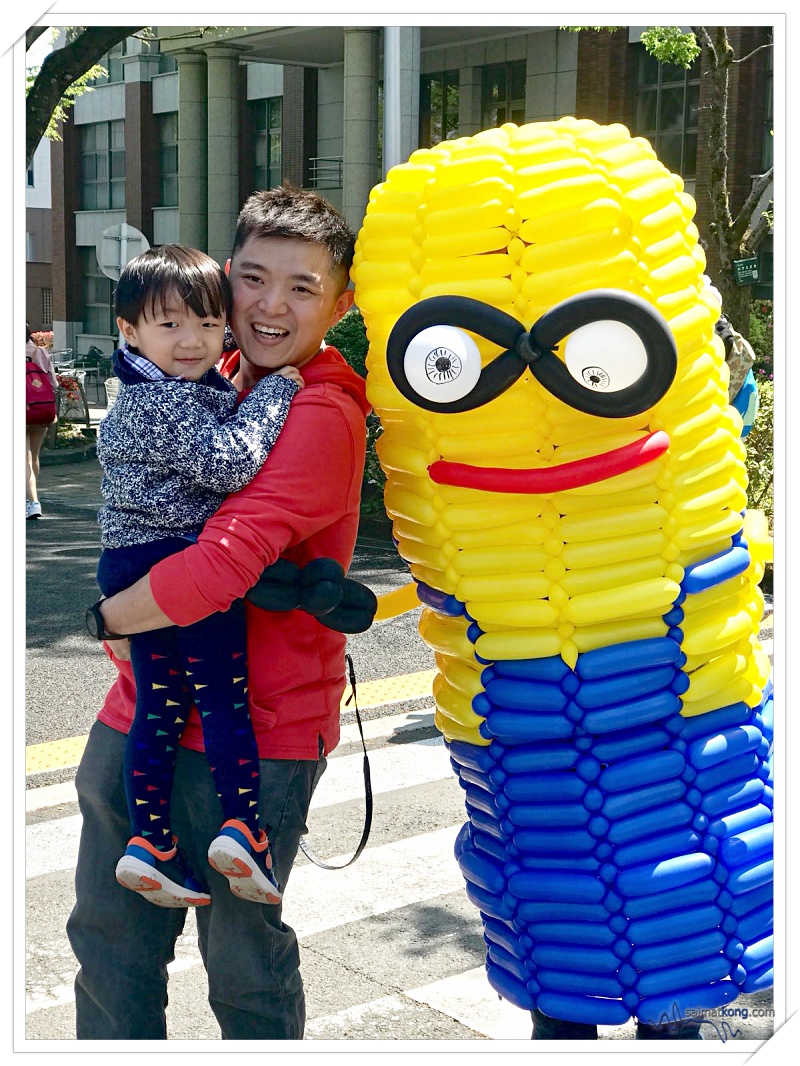 Visited Soka University in Hachioji, Tokyo, Japan. In 2014, Soka University as one of Japan's Super Global Universities.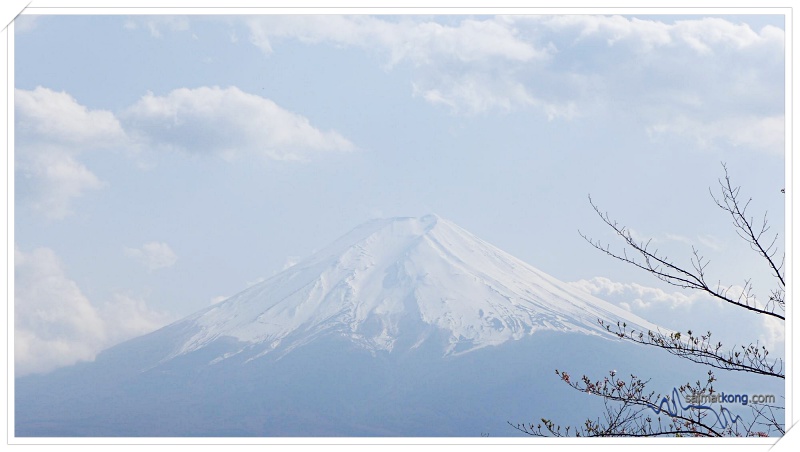 Found a nice spot to view and shot the iconic Mount Fuji.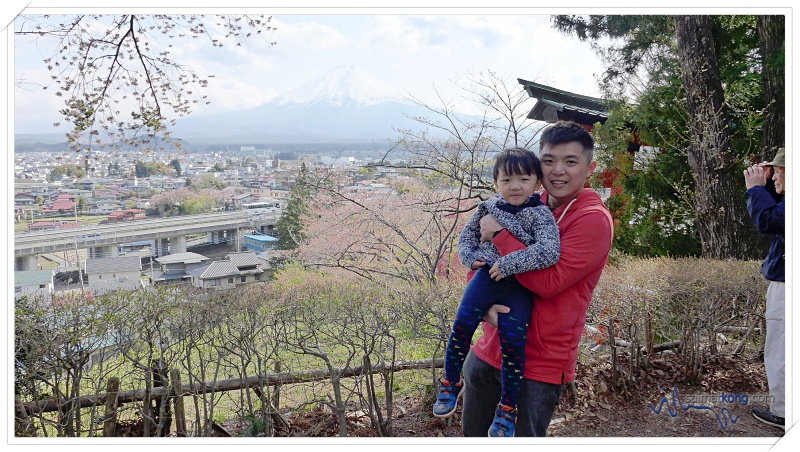 Nice spot for photo @ Arakurayama Sengen Park with amazing view of Mt. Fuji.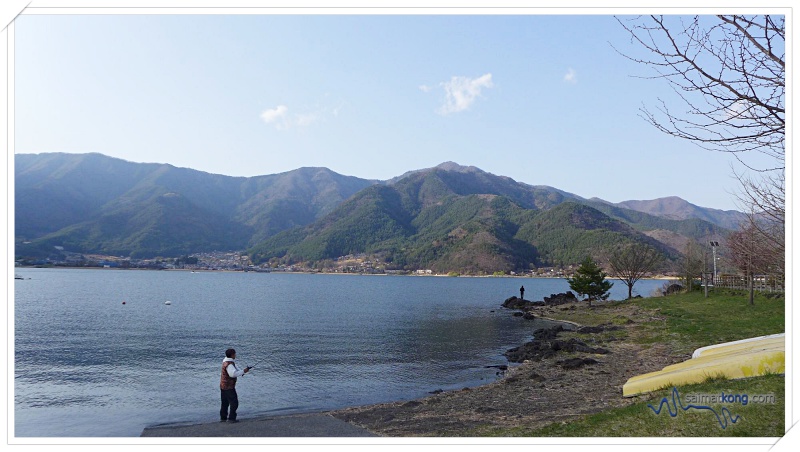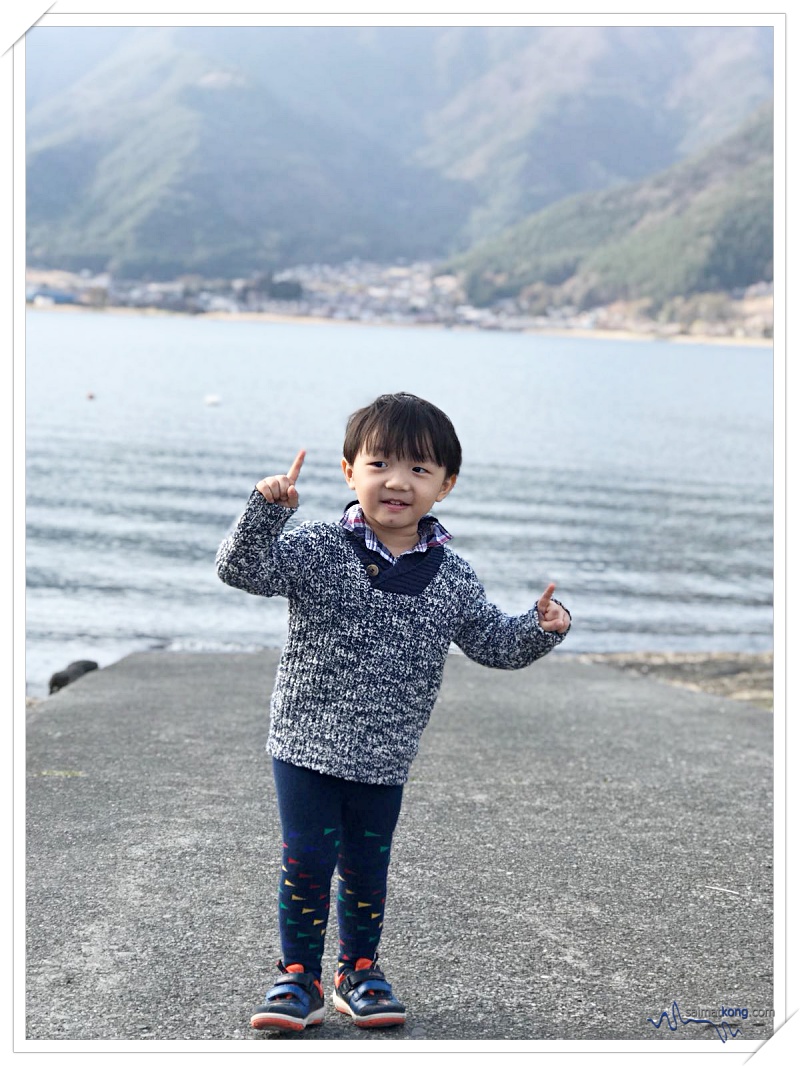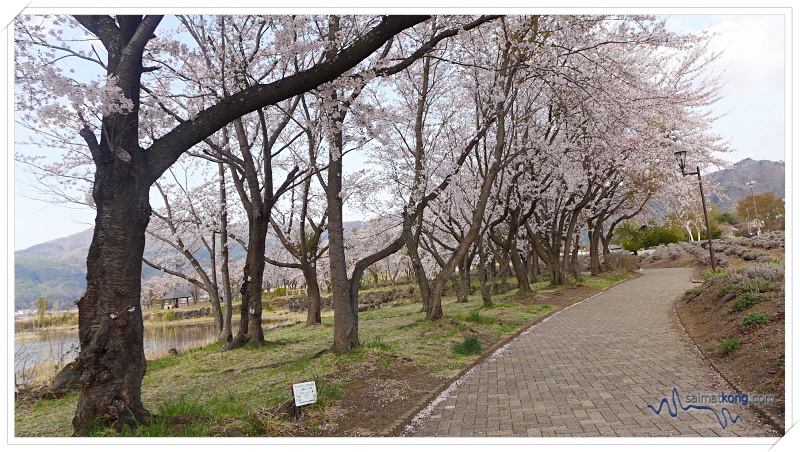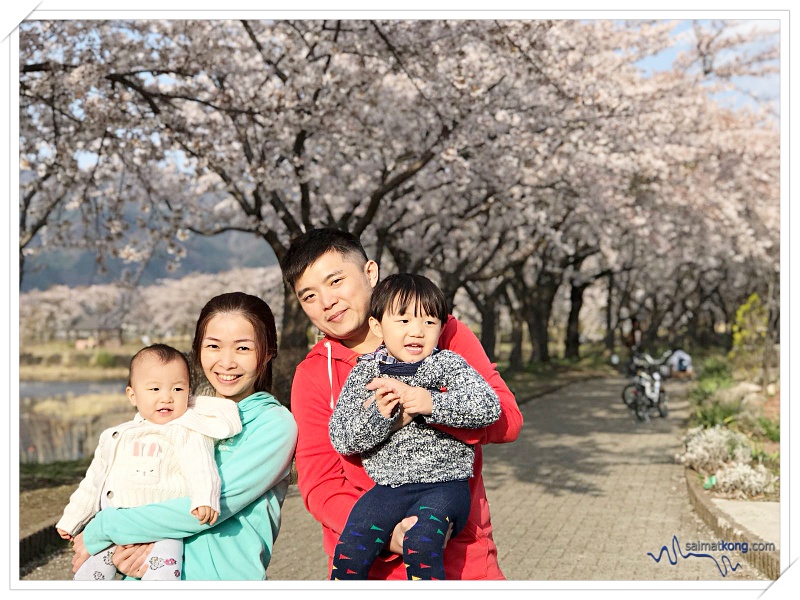 Lake Kawaguchiko is a great place for sakura viewing. It's a beautiful place for cherry blossoms viewing spots in Tokyo.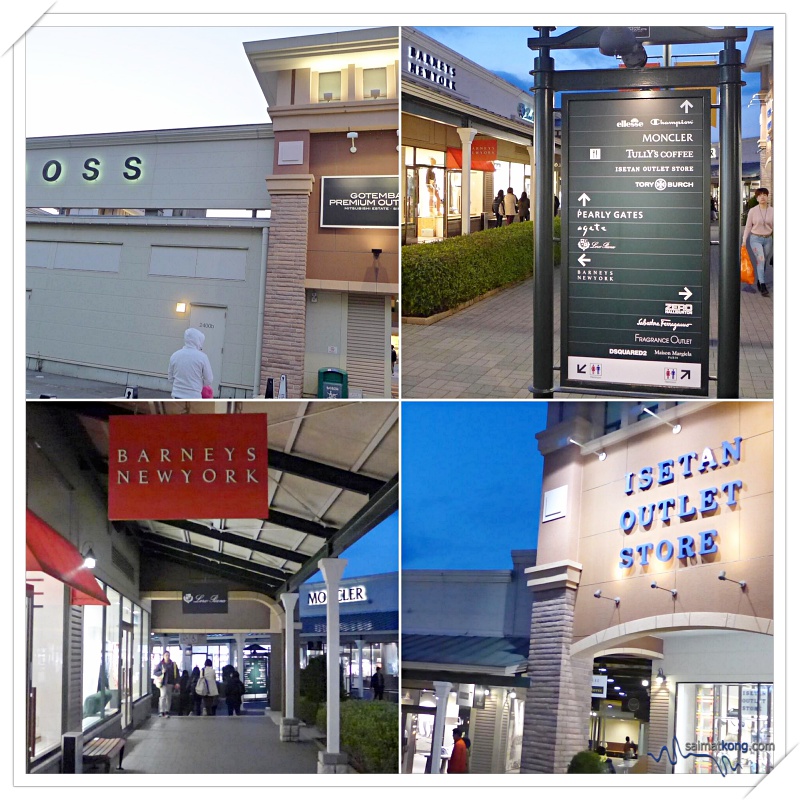 Gotemba Premium Outlets is one of Japan's famous outlet mall located very near Mt. Fuji. There are more than 200 stores offering luxury international brands with great discount.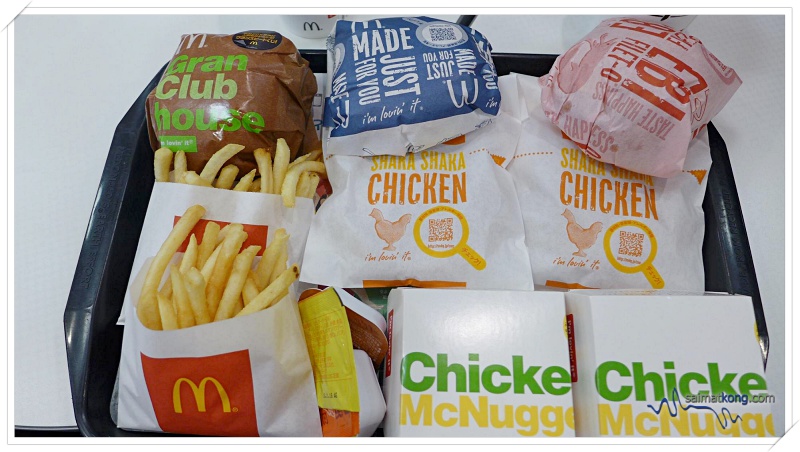 Whenever I travel, I make it a point to eat at McDonald's at least once 🙂 For McDonald's in Japan, I recommend you to try their Shaka Shaka Chicken with either cheese or pepper seasoning and Fillet-O-Ebi which is basically burger fried shrimp patty.
Day 3: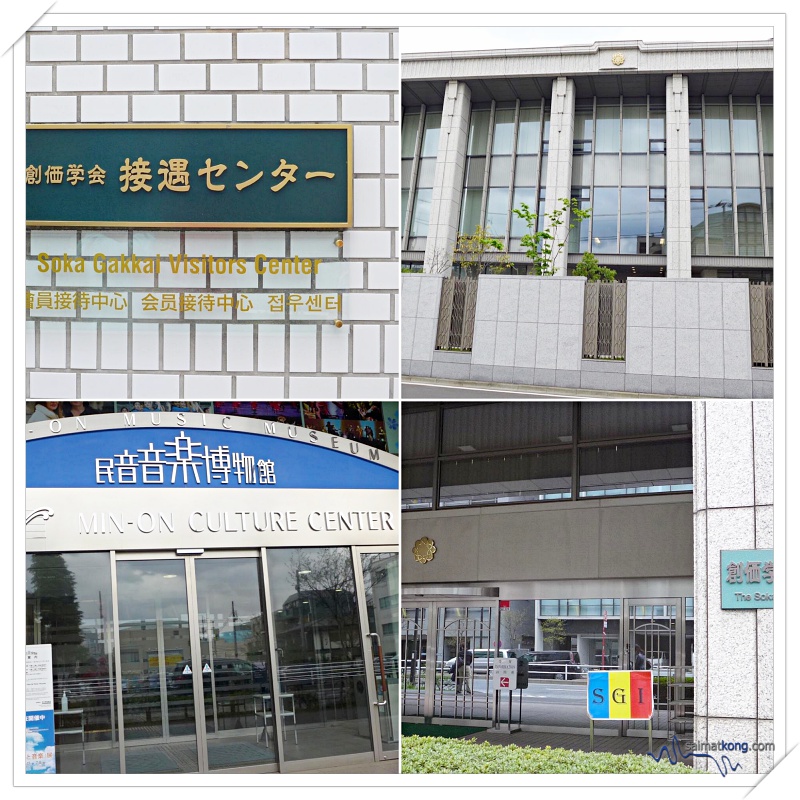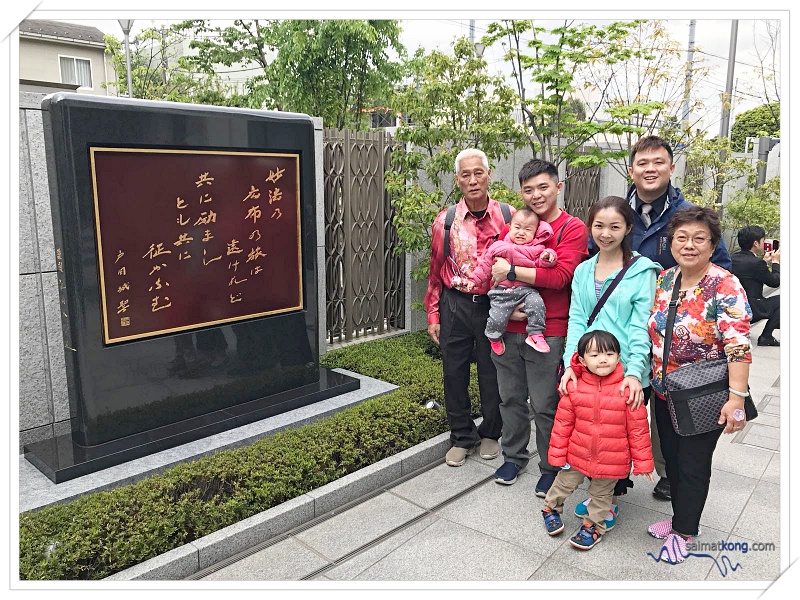 Our main purpose of this Tokyo Trip is to visit Hall of the Great Vow for Kosen-rufu in Shinanomachi, Tokyo. But of coz since we're in Tokyo, we also gotta do some sightseeing and shopping 🙂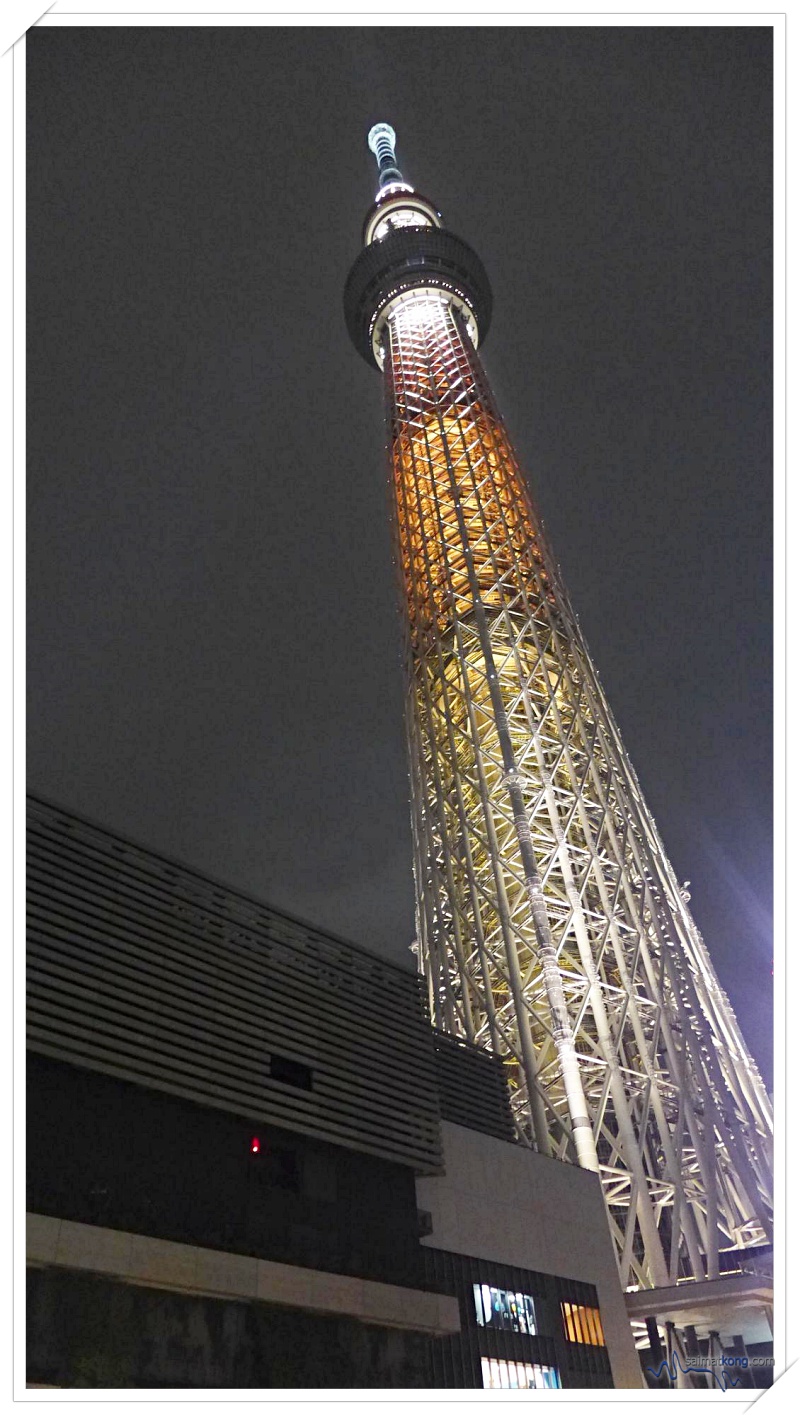 Tokyo Skytree is the world's tallest tower at 634 meters.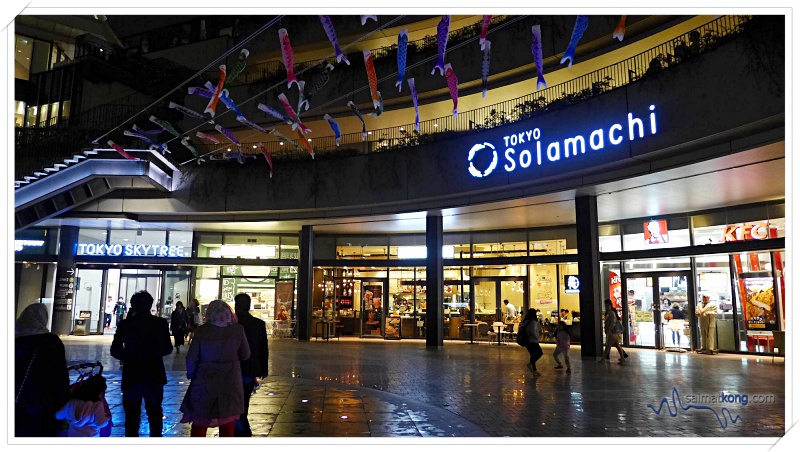 For shopping, Tokyo Solamachi; the shopping mall under Tokyo Skytree has more than 300 stores selling various things such as souvenirs, clothes, toys and Japanese sweets.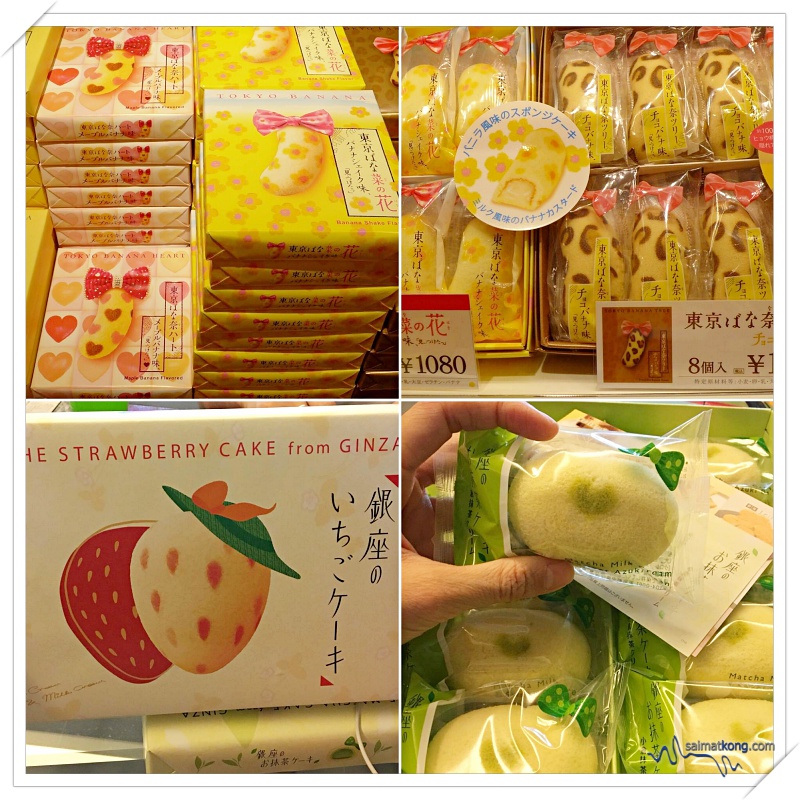 Tokyo Banana is one of the popular souvenirs to get from Tokyo. Tokyo Banana is actually a sponge cake filled with various cream fillings. At Tokyo Skytree, there's a limited edition Tokyo Banana called Tokyo Banana Tree with leopard prints design.
Day 4: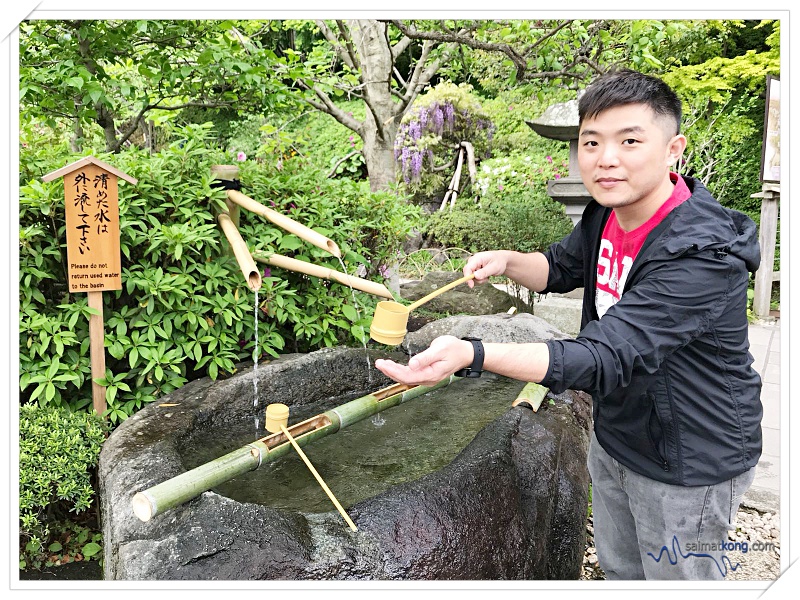 Purification area where you wash your hands before entering the shrine.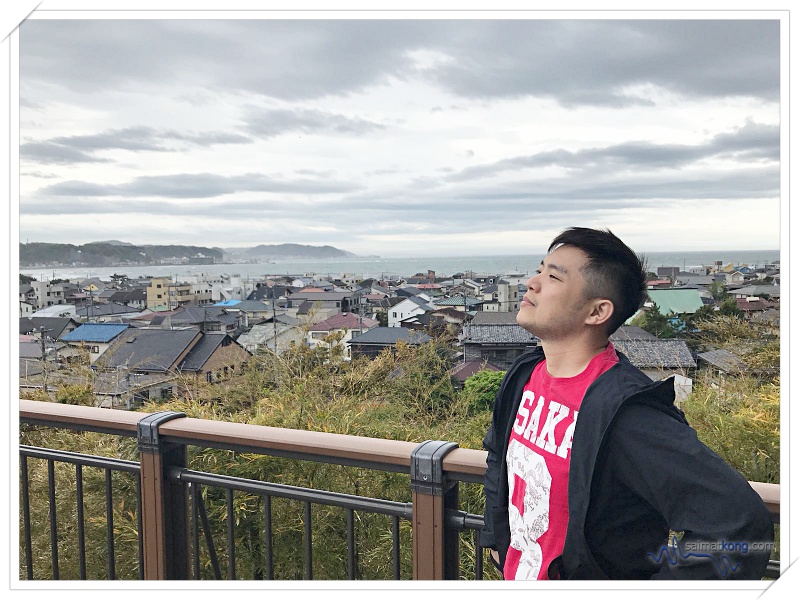 Hase-dera is a beautiful temple with a nice sea view.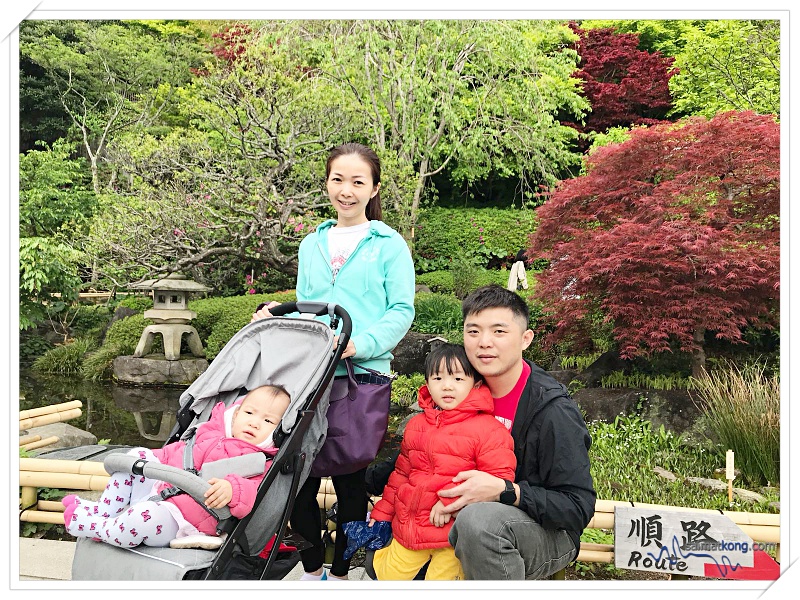 Hasedera Temple is one of the oldest temples in Kamakura which houses the famous eleven headed statue of the goddess Kannon.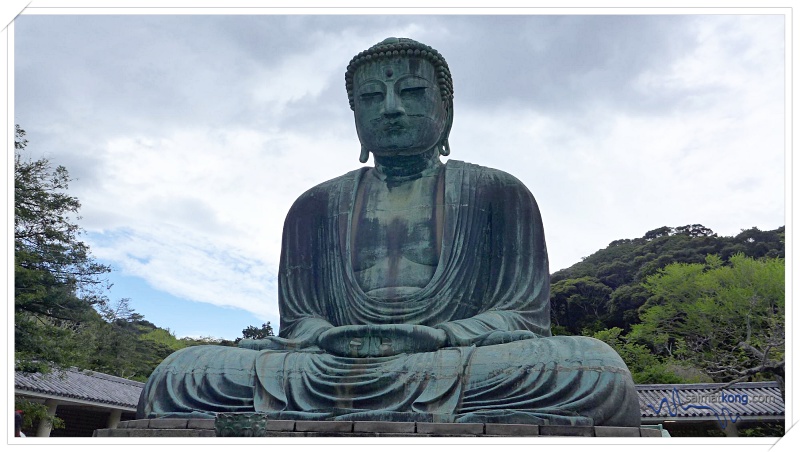 Kotoku-in is a Buddhist temple famous for its "Great Buddha", also known as Kamakura Daibutsu which is the second tallest bronze Buddha statue in Japan.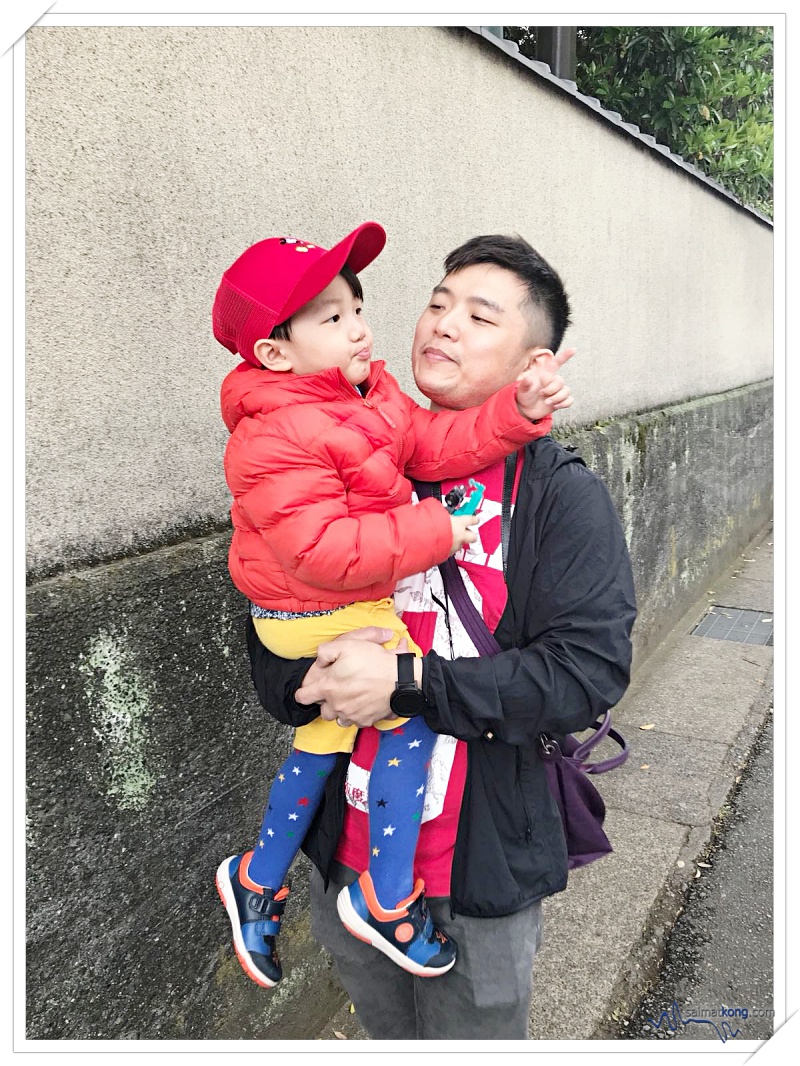 Was having a deep conversation with Aiden and then he spotted an ice cream stall. Guess what happened next?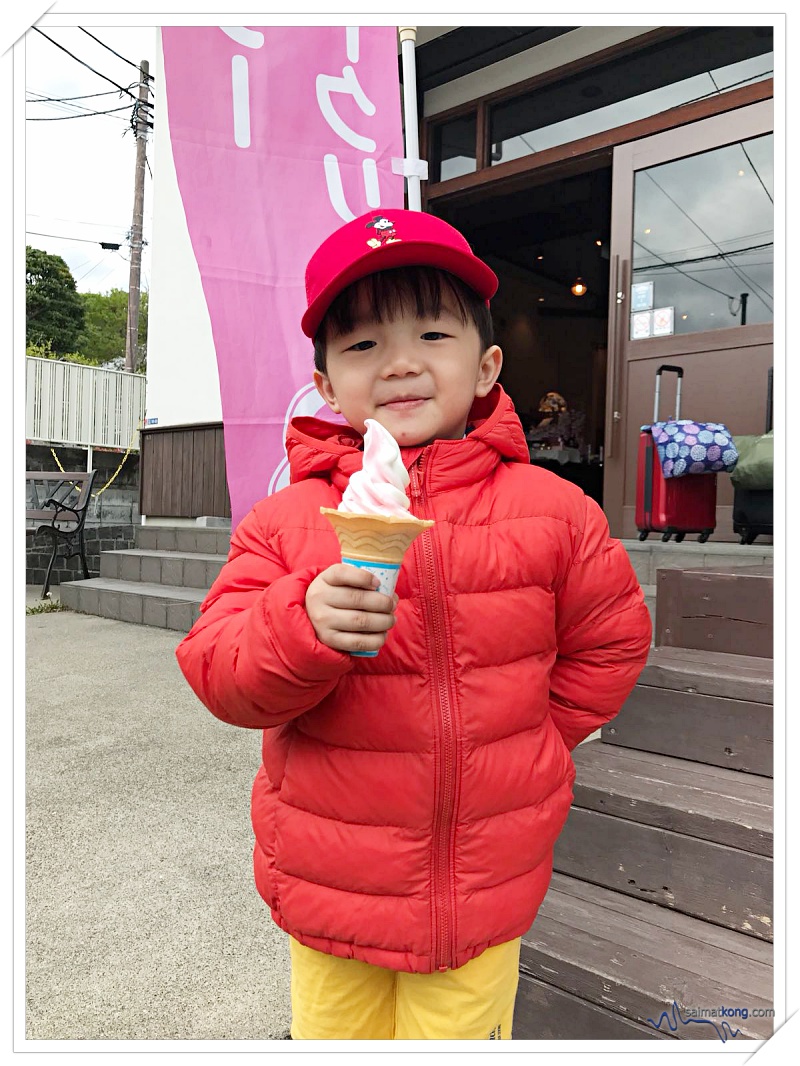 Happy kid with Sakura flavored ice cream coz it's the cherry blossom season.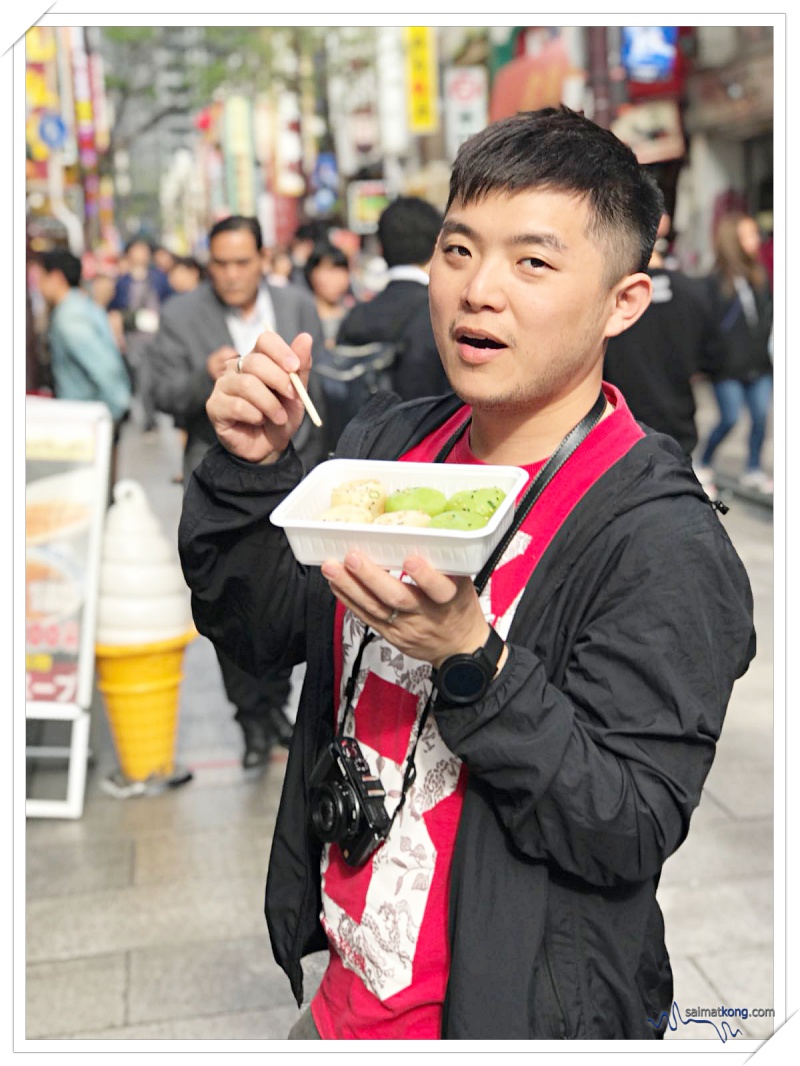 When in Yokohama Chinatown, one of the popular food to try is the Xiao Long Bao (soup dumpling).
Day 5: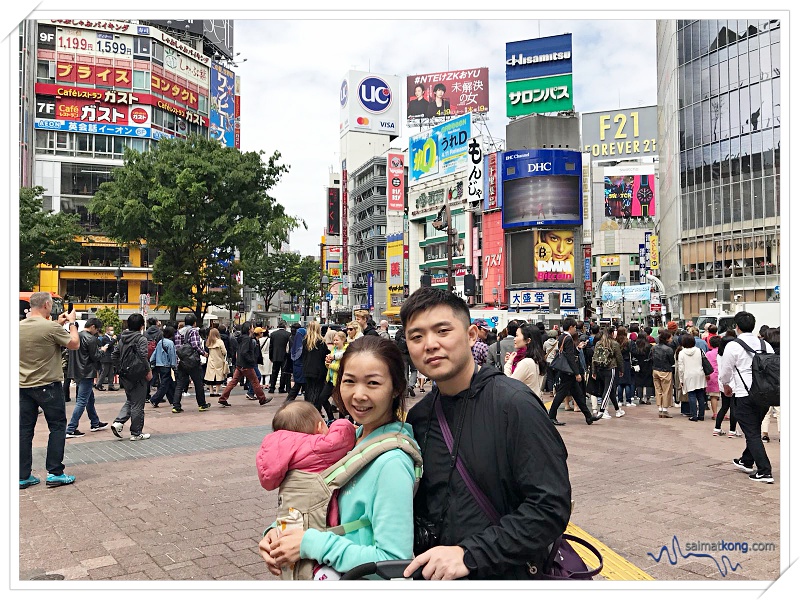 WORLD'S BUSIEST INTERSECTION : Shibuya Crossing (渋谷スクランブル交差点)
The famous "Shibuya Crossing" – the busiest intersection in the world.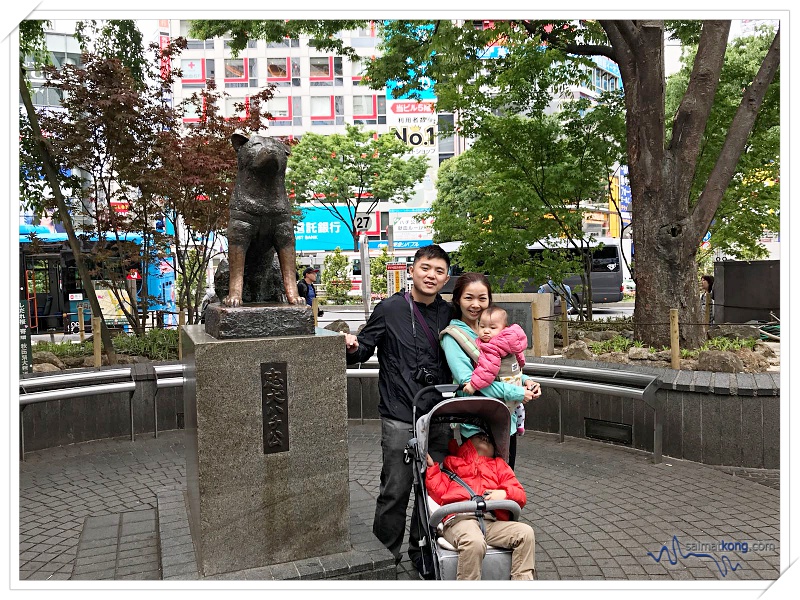 Obligatory photo with Hachiko statue, located right in front of Shibuya Station's Hachiko Exit.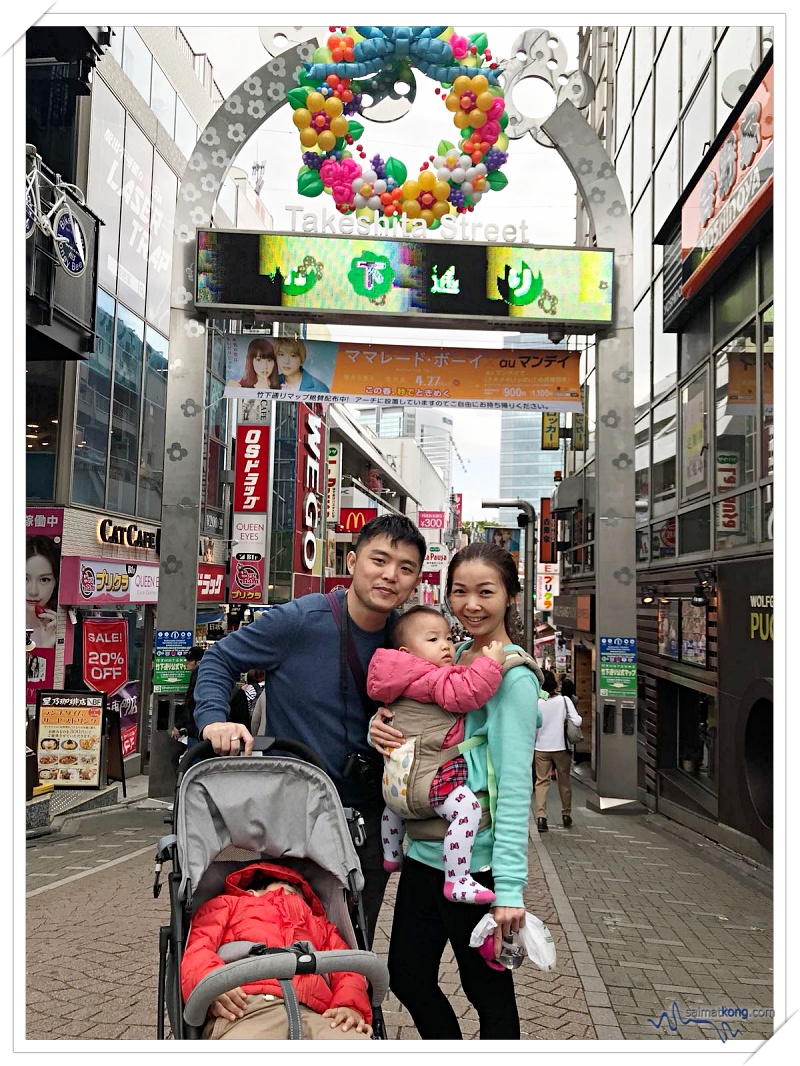 Takeshita Street is a popular shopping street in Harajuku with many choices of desserts to eat and many shops to shop (Daiso, Kiddy Land).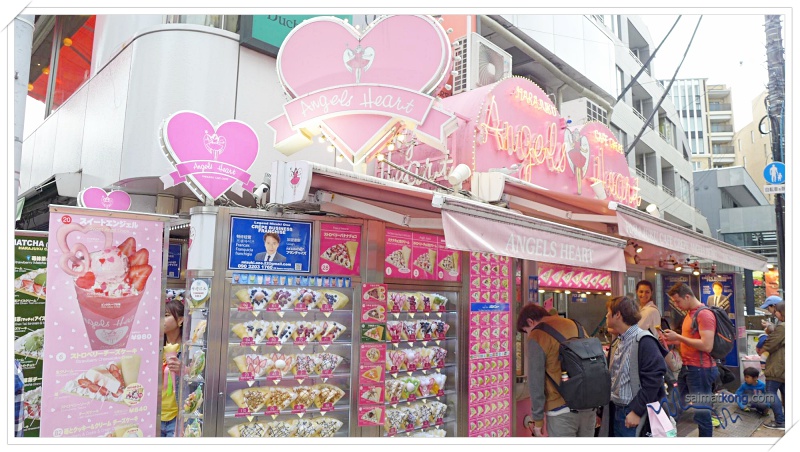 Harajuku is famous for mouthwatering desserts, one if it is crepes. We chose Angel's Heart over Marion Crepes coz of the pink hearts…we're attracted to the lovely hearts.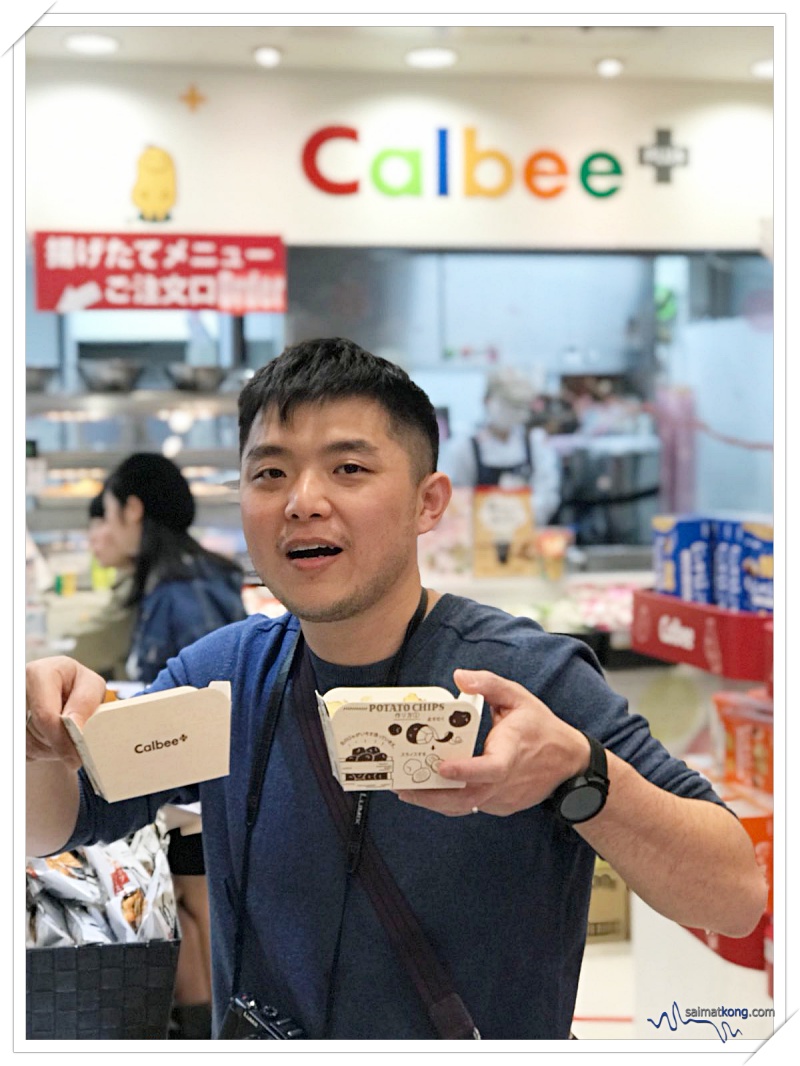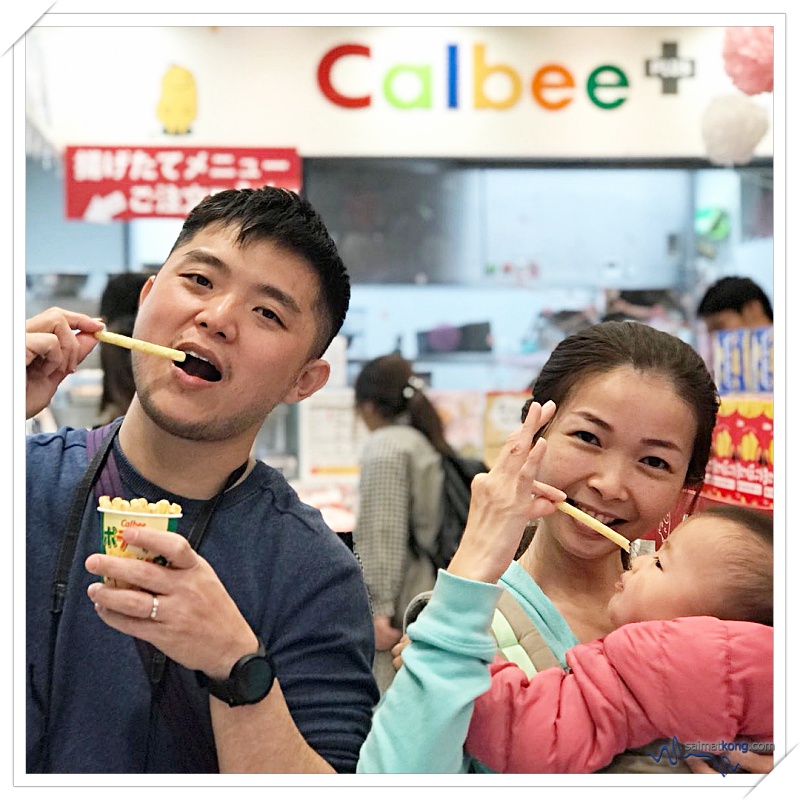 When in Harajuku, visit Calbee+ for freshly fried potato chips. We tried Salt & Butter, Double Cheese Chips and Poterico Salad Potato Sticks. Real yummy and addictive snacks!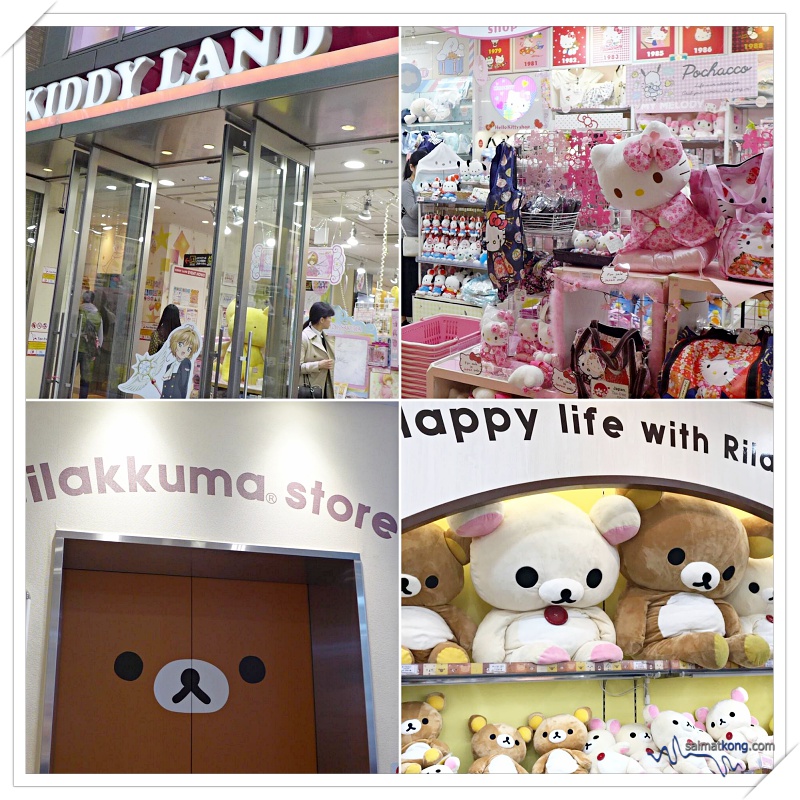 Kiddy Land is a happy place to shop for all cute things. Hello Kitty, Rilakkuma, Doraemon, Miffy, My Melody, Little Twin Stars, Pom Pom Purin, Keroppi, you name it…they have it!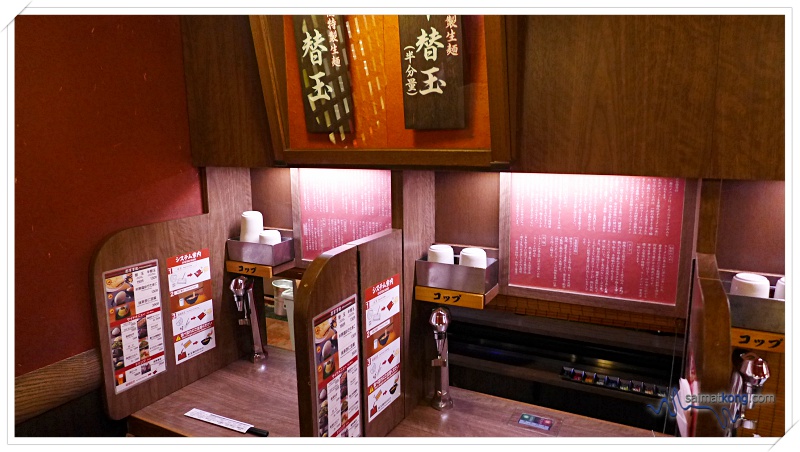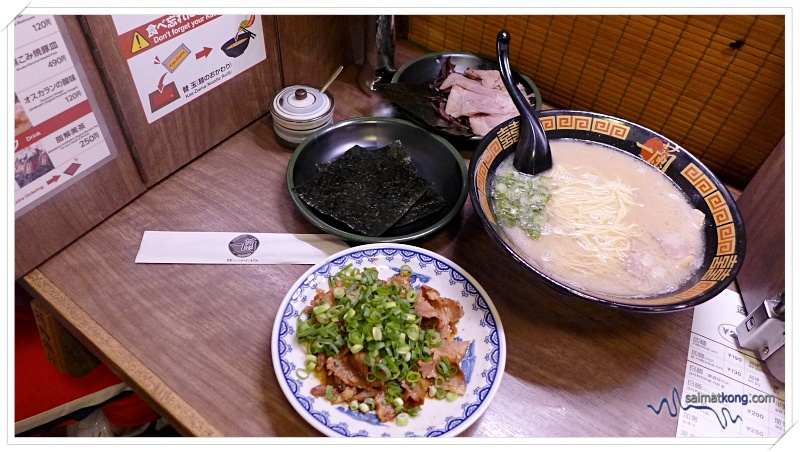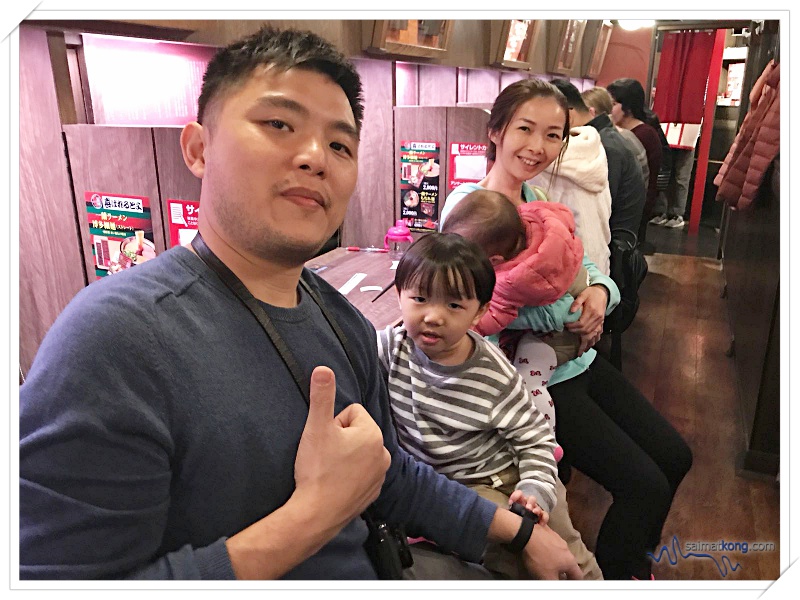 Tried Ichiran Ramen coz the queue weren't too long. Love the interesting dining experience where each diner have their own cubicle to enjoy the ramen. While ramen(to me) is average, I love their onsen tamago and pork belly.
As I've got a lot more photos to share, I'll be writing another post on Part 2 of my Tokyo Trip 🙂 I hope you enjoyed reading Part 1 of my awesome Tokyo Trip and stay tuned for Part 2!!!
Comments
comments