KLCC PIKOM PC Fair Hot Deals and Offers
Ok ok. I just back from Pikom PC Fair in KLCC. I would say it's quite disappointed and there's not much offer and nothing much happening there.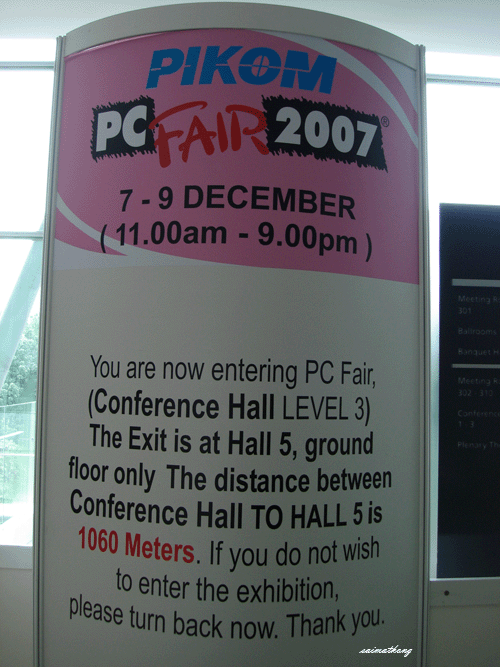 This picture is funny…You are now entering PC Fair, (Conference Hall Level3) The Exit is at Hall 5, ground floor only. The distance between Conference Hall to Hall 5 is 1060 Meters. Which is 1.06KM wow. If you do not wish to enter the exhibition please turn back now. Thank you. LOL. I was there from 1pm till 6pm and walked three round, because I can't make my mind for which LCD screen I want to get.
At first wanted to get the LG 19″ wide screen but then after try out, it can't tilt much so end up not getting it and plan to get the Dell 22″ which cost me RM839. Will either buy online or go to the Dell store which is newly open in Mid Valley. End up went back empty handed. So in total I walked 1.02KM * 3 = 3.06KM in the PC Fair only. wOw.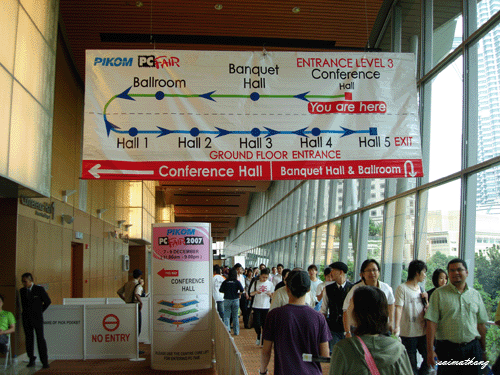 I managed to capture some of the picture from the PC Fair. Some of the PC Fair's Girl or Promoter. Only managed to take some of then. After that lazy liao coz my camera not those DSLR so you know la… A bit paiseh also.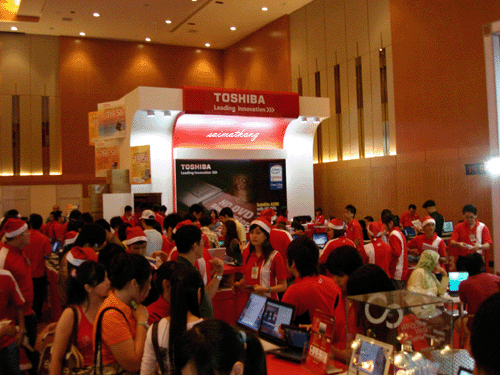 Toshiba Booth. A lot promoters there. All wearing Christmas hat.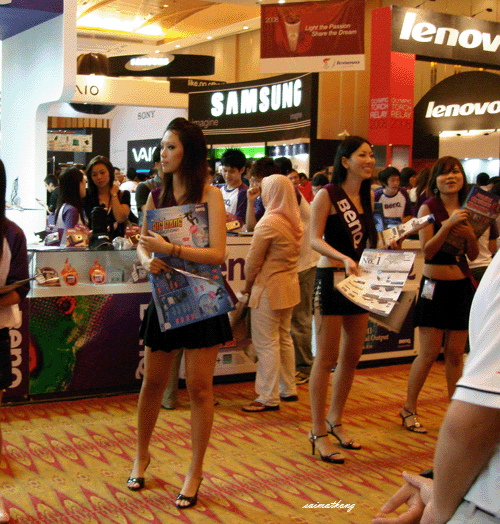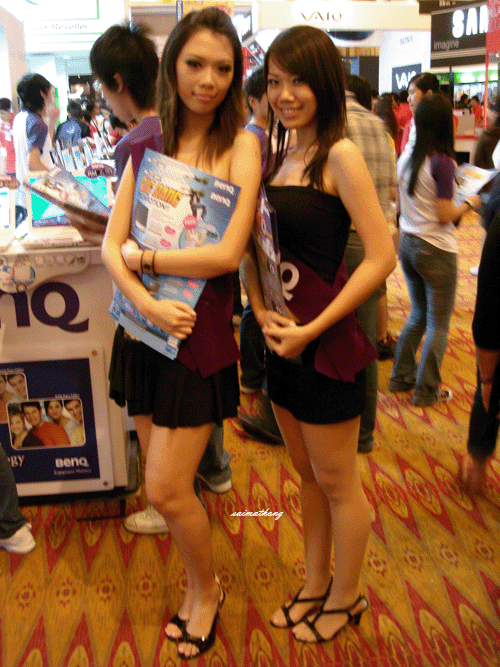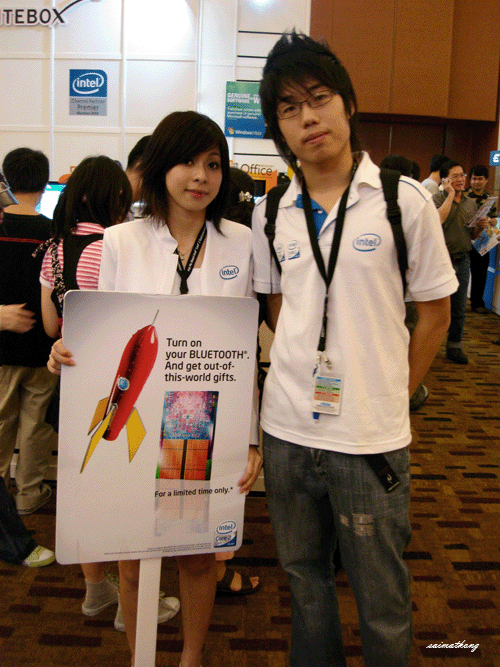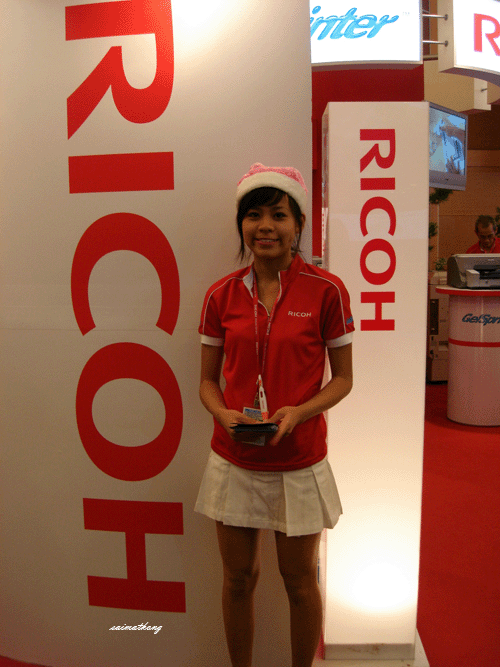 What's promotion in the PC Fair?
1.) Thumb Drive – Apacer, Kingston, Pen Drive, etc … 1GB only selling for RM29.00 so go grab it.
2.) MP3 and MP4 Players
3.) LCD Screen – LG, Samsung, Dell, BenQ, ViewSonic, etc … 19″ Wide only start from 600++
4.) CDR, DVDR …
5.) Printers – Color Laser Printer for only RM499 Cheap and it's Color Laser Printer
6.) Notebook – Sony VAIO, Dell, Acer …
7.) Broadband – Celcom Broadband, Maxis Broadband, Streamyx …
8.) Camera – Canon …
9.) PDA – PDA Expert (HTC-Touch) …
10.) Magzine subscription – HWM, PC.com, CHIP … this time the free gift is not so attractive so not so many ppl queue up and the booth is very small.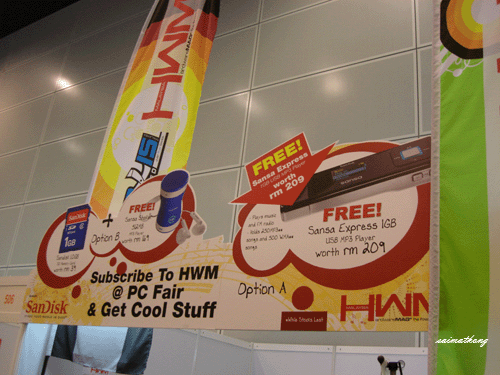 Two option:
Option A
Sansa Express 1GB USE MP3 Player worth RM209.00
Option B
SanDisk 1GB SD Memory Card worth RM39.00
Sansa Shaker 512MB MP3 Player worth RM169.00
But mostly I see the price is normal and it's same as Lowyat Plaza or PJ Sec14 Digital Mall. So if you have nothing to buy, then don't waste your time going there, but if you want to update some of the price and see see look look, then you should go and this is the last PC Fair of the year. =)
Comments
comments