KyoChon, a highly popular Korean fried chicken restaurant chain in South Korea has arrived in Malaysia with its first store at 1 Utama (Lower Ground at New Wing, near Cold Storage). Founded in 1991, KyoChon specializes in serving the highest-quality chicken in variety of flavors (Soy, Red, Honey & Sal Sal) as well as other Korean dishes such as Dakgalbi Grilled Chicken, Rice Cake Soup with Chicken and more.
Kyochon has a simple interior with modern wooden furniture.
Fans of Lee Min Ho rejoice as KyoChon hired famous Korean star "Lee Min Ho" to star in their new commercial.
The menu features a selection of chickens available at KyoChon. The chickens comes in different flavors such as Soy, Spicy and Honey. KyoChon is not a fast food restaurant as they use only fresh ingredients. In addition, KyoChon chicken does not contain MSG and the chicken are cooked using canola oil. This concept pretty much reminds me of the chickens at BBQ Chicken which are cooked using olive oil.
KyoChon Set (RM23.90)
The set comes with a choice of 10 wings / drumettes (original soy, spicy red or mix), side salad, a bowl of Korean rice and a glass of iced lemon tea / coke.
The Original Soy series feature crunchy and crispy chicken which is coated in soy garlic glaze. Highly addictive!
The Red series are seriously spicy & hot as the chicken is glazed with original hot sauce made from Korea's hottest red chili peppers. Not for the faint hearted!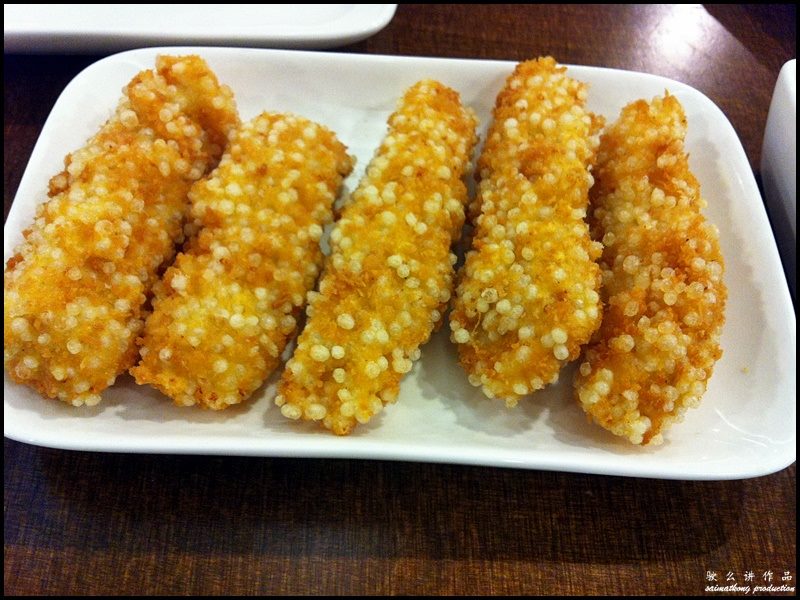 Sal Sal Strips (5pcs for RM10.90)
Sal Sal Strips are boneless chicken breast strips coated in special rice batter and served with honey mustard sauce for dipping. The Sal Sal strips are very crispy and crunchy outside while moist and tender inside. Love it!
Verdict: Kyochon chicken is really awesome – flavorful, addictive & finger lickin' good but the price is a bit steep. I figure you're also paying for the ambience and environment considering it's located in the mall. The wings are so tiny that one could eat at least 10 pieces of it. I was told that WOW Chicken Korean Restaurant in Hartmas serve equally good Korean fried chicken too but at a more affordable price.
KyoChon 1991 @ 1 Utama
Location: Lot 311, Lower Ground, 1 Utama, Bandar Utama, PJ
Website: www.kyochon.com.my
Facebook: https://www.facebook.com/KyoChonMalaysia
Comments
comments