Puchong Yong Tau Fu occupies a corner lot and is situated opposite a well known Chinese primary school; SRJK (C) Han Ming at Batu 14 Puchong.
There is another yong tau fu restaurant near to this actual yong tau fu shop, so lookout for 'Puchong Yong Tau Fu' signboard and don't go to the wrong one if it's your first time here.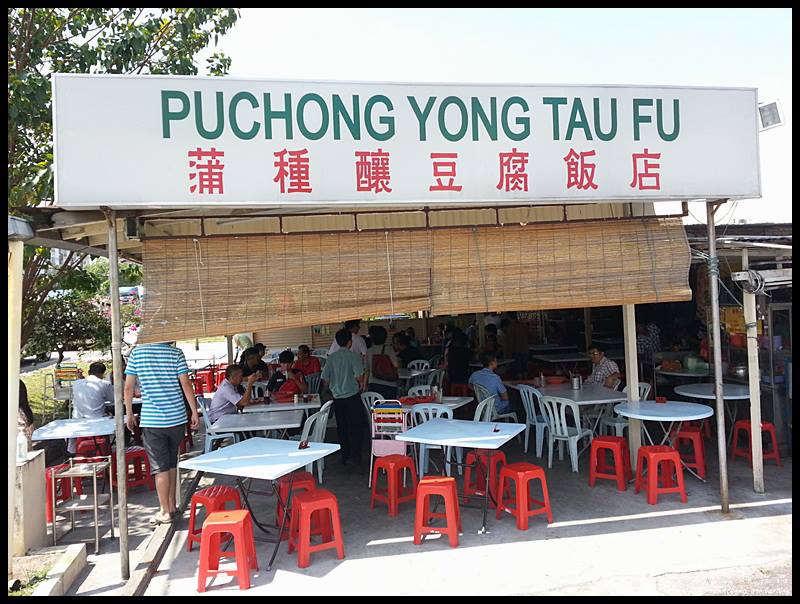 This restaurant is set in an old wooden house converted to an eatery covered only with zinc roofs. The interior is simple and is filled with plastic tables and chairs. There is no air-conditioning, so be prepared to sweat like crazy especially on hot sunny days.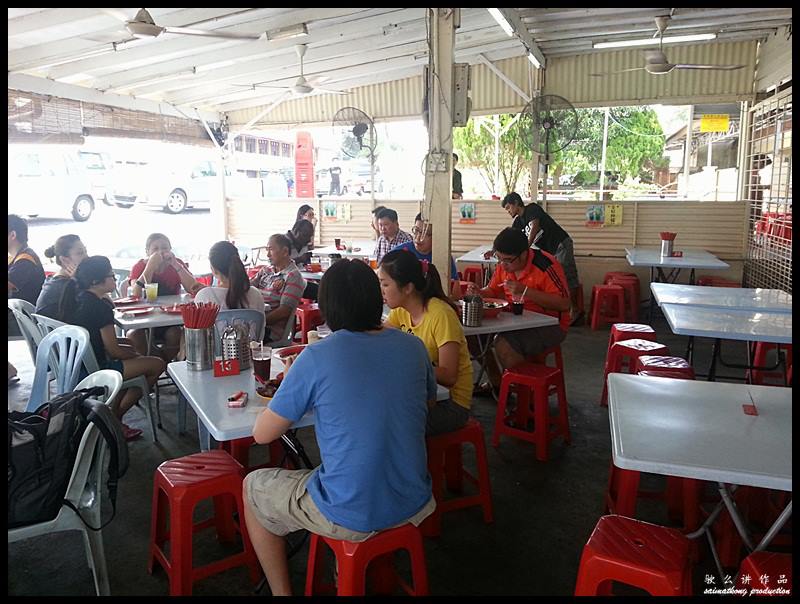 Despite this, this yong tau fu shop is always crowded with customers especially during peak hours like lunch and dinner time.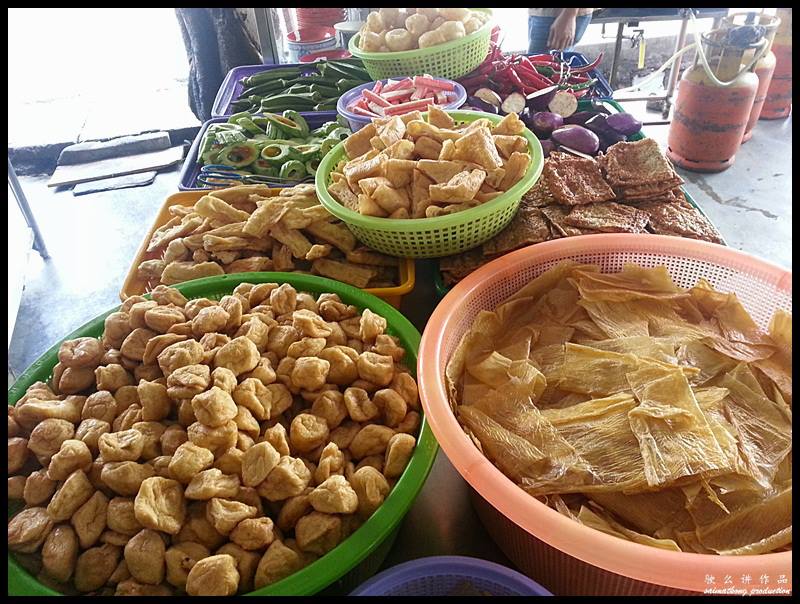 What set this famous Puchong Yong Tau Fu apart from others is each of the yong tau fu items are made on the spot; either deep fried or boiled in soup.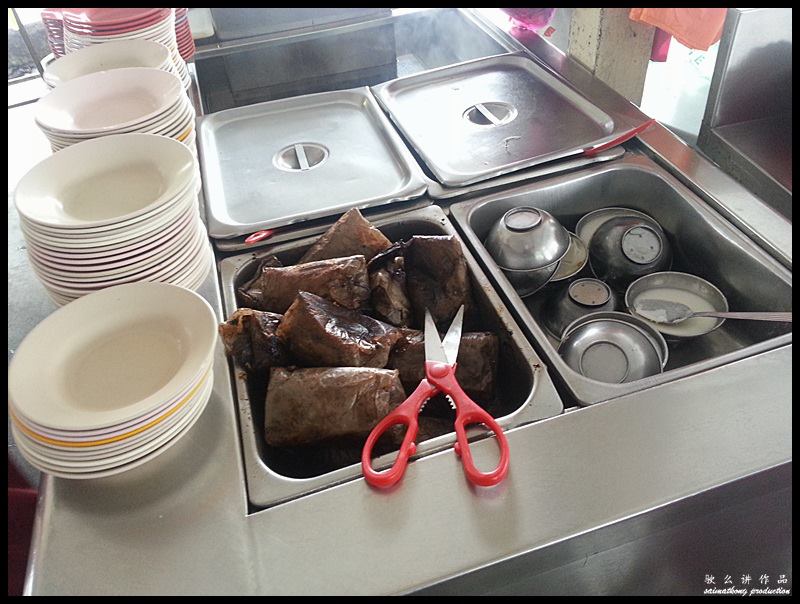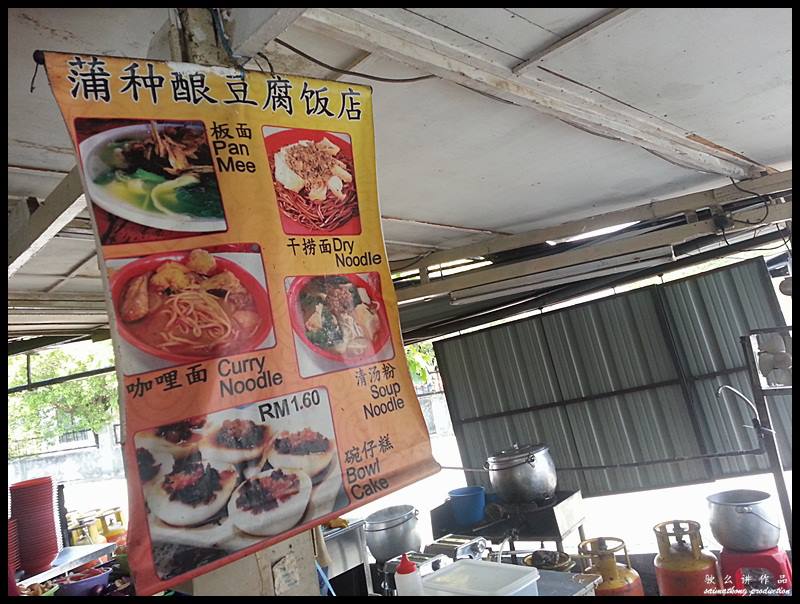 Besides their famous yong tau fu, they also serve side dishes like paper-wrapped chicken, curry chicken and rendang chicken. You can have your yong tau fu with white rice, chee cheong fun, pan mee, curry mee or clear soup noodles.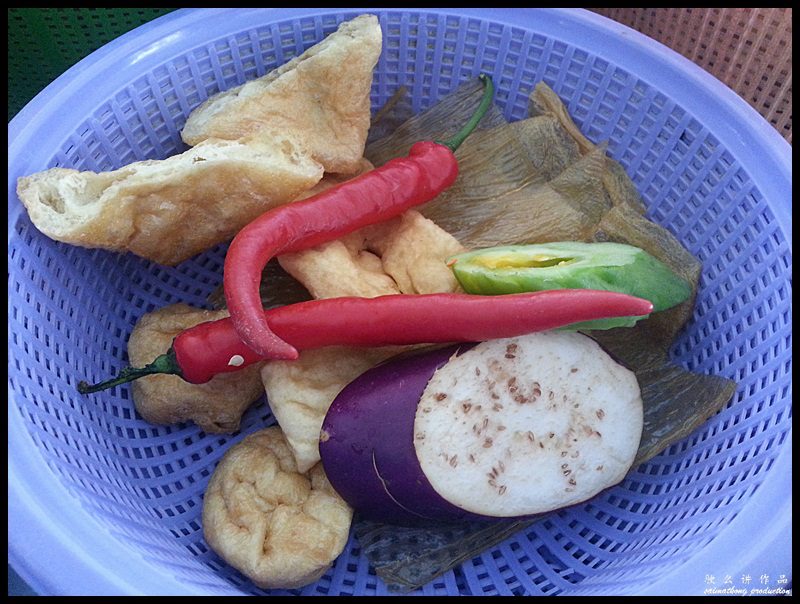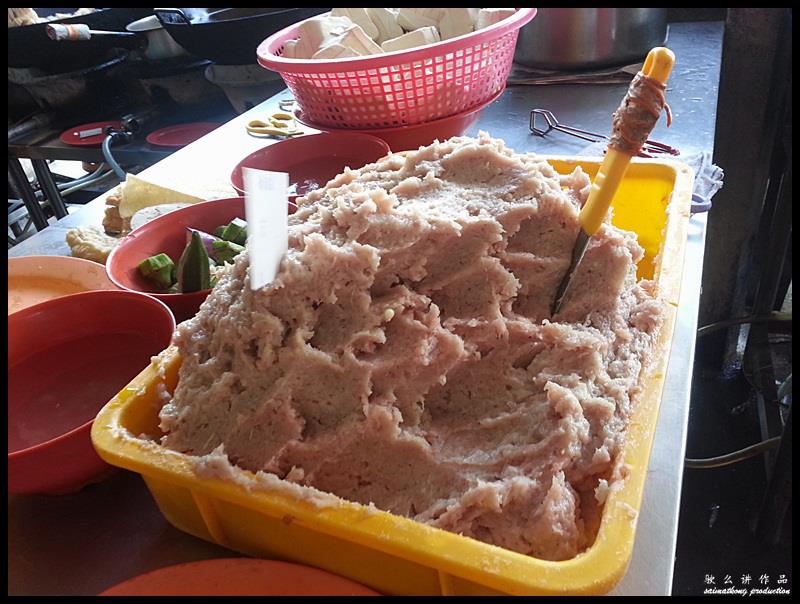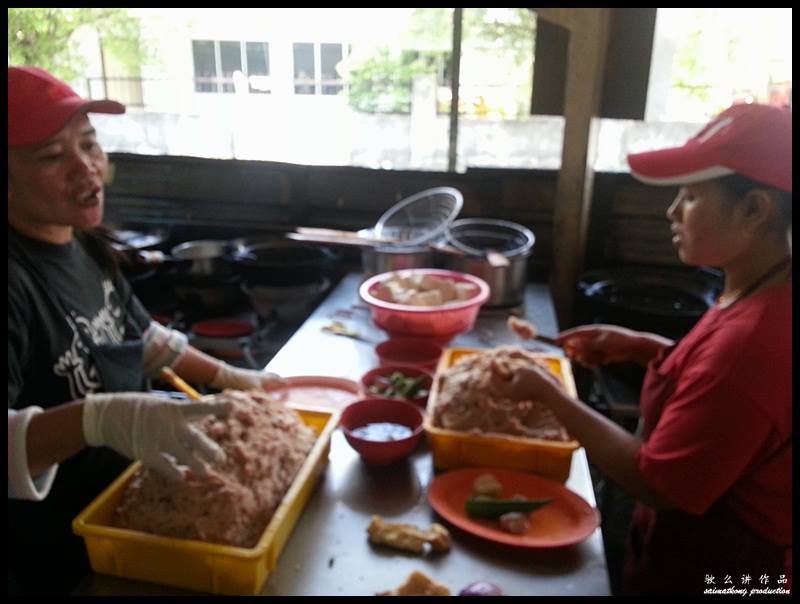 Choose your own Yong Tau Fu here. They have a lot of varieties from crullers (you tiao), brinjals, bitter gourd, crabstick, ladies fingers (okra), to red chillies, beancurd sheets, and beancurd (tau foo pok). Aside from the raw items there, you can also order additional items like fried spring rolls, fried dumplings and fish paste from the staff at the counter.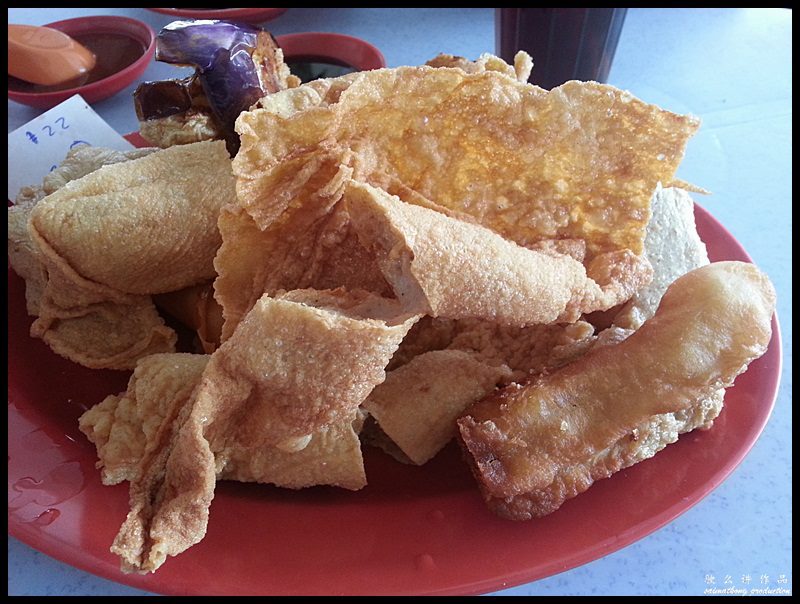 Deep Fried Yong Tau Fu (RM1.20 per piece)
This plate of deep fried yong tau fu was served piping hot from the kitchen. Each of the yong tau fu pieces are crispy and crunchy. My favorite is the fried 'fu chok' and fried 'yau char kwai'. Very addictive!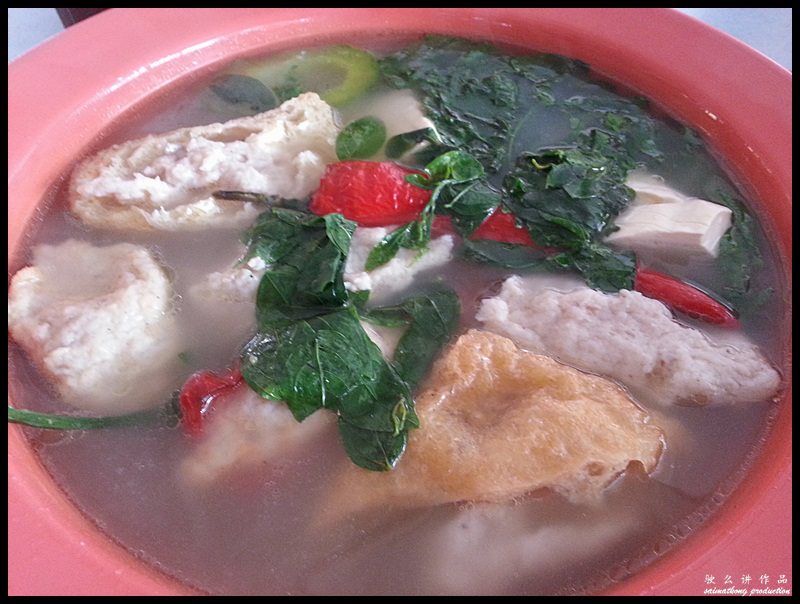 Yong Tau Fu in soup (RM1.20 per piece)
This bowl of soup is very sweet with lots of sweet leaves 'sayur manis'. Not sure if the soup is laden with MSG but I just can't stop sipping it. Each of the yong tau fu pieces are stuffed with generous amount of fish paste. Simply awesome!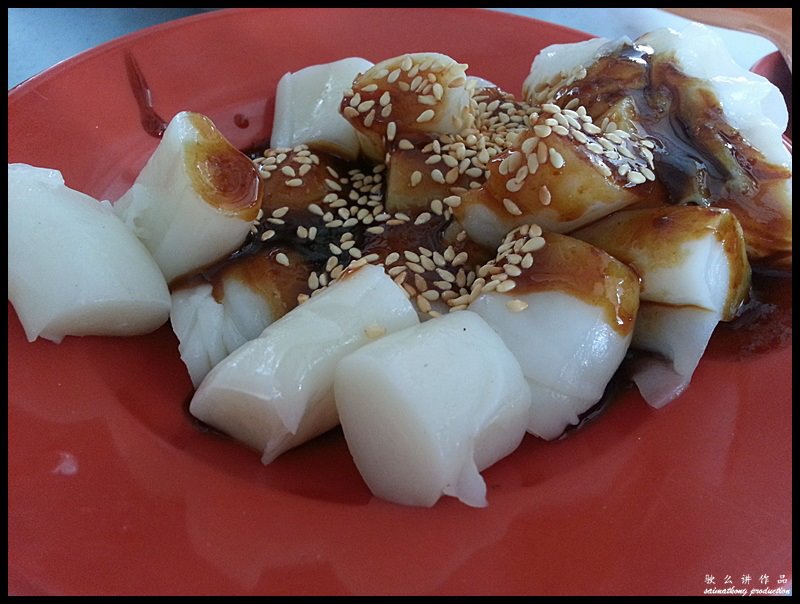 Chee Cheong Fun
A small plate of plain rice rolls with sweet sauce and sprinkled with sesame seeds. Simple and nice.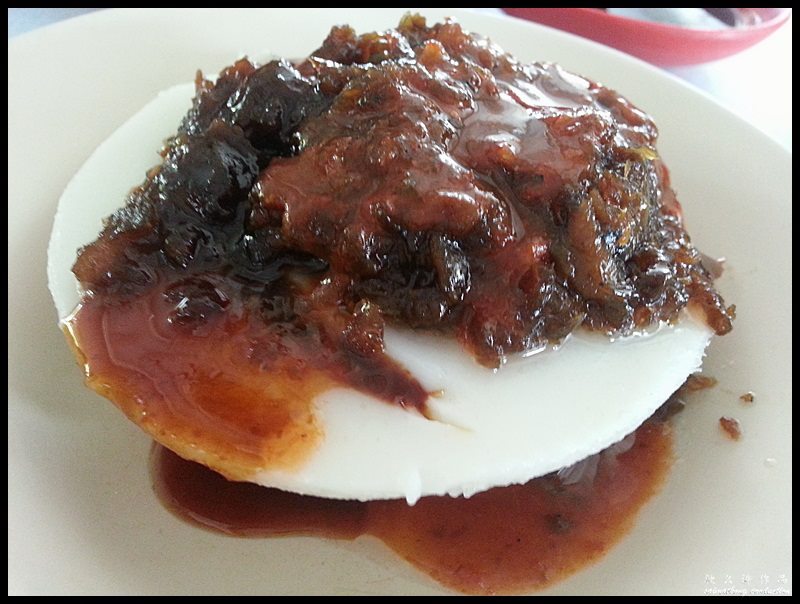 Wun Chai Kou (small bowl cake)
This is actually steamed mini rice cake with preserved radish. Taste ordinary.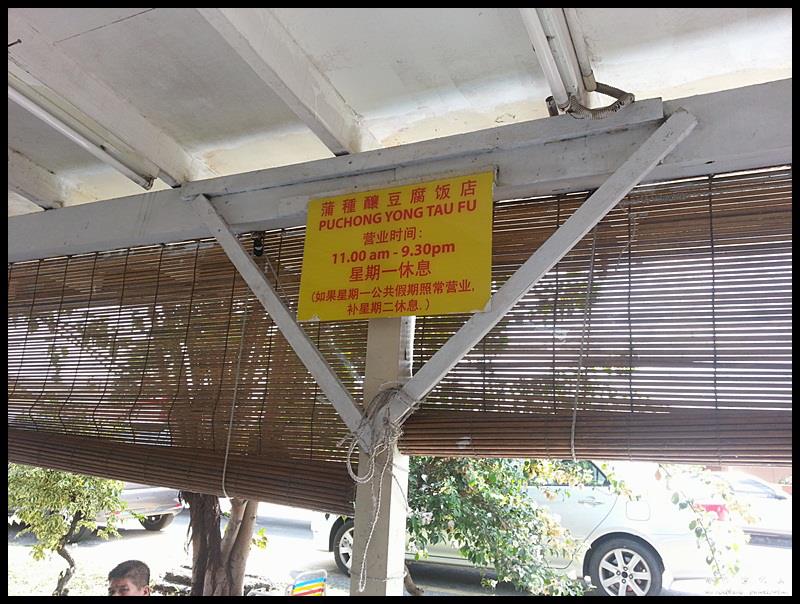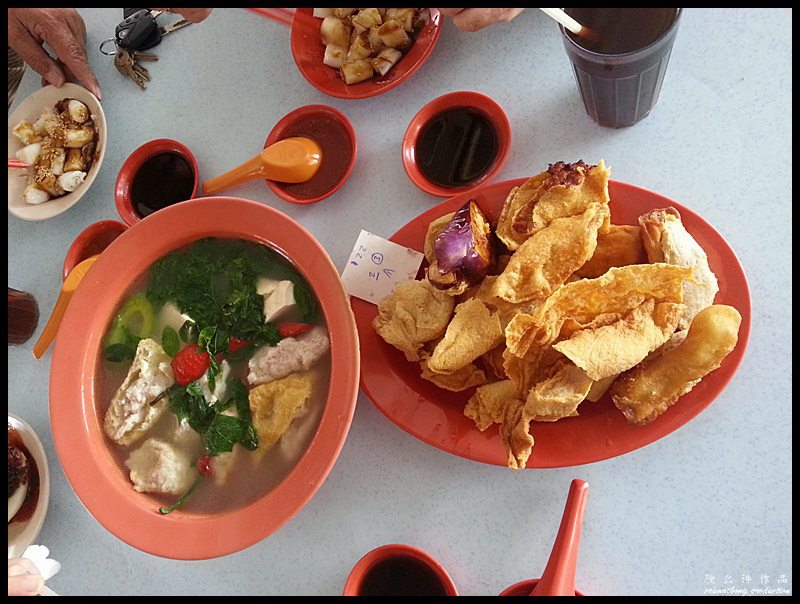 Verdict: Delicious, tasty yong tau fu with generous amount of fish paste. I personally think the yong tau fu here is better than the famous Ampang Yong Tau Fu. However, the best is still the Ipoh Pasir Pinji Big Tree Foot 兵如港大树脚. What say you?
Puchong Yong Tau Fu @ Batu 14, Puchong
Address: Lot 105, Kampung Baru Puchong, Jalan Tembusu Batu 14, 47100 Puchong, Selangor, Malaysia.
Tel: 012-628 5311
Opening hours: 11am until 9.30pm. Closed on Mondays.
—
Follow me on Facebook, Twitter, Instagram for more live updates!
Facebook : https://www.facebook.com/smartkong
Twitter : https://twitter.com/saimatkong
Instagram : http://instagram.com/saimatkong

Comments
comments