GO Noodle House (有間麵館) specializes in homemade noodles (mi xian) or bee hoon in a variety selection of broth or soup. What's special at GO Noodle House is that you can buy bottles of three years aged or five years aged Shaoxing wine to go with your noodles. Shaoxing Wine (绍兴酒) or 'Siu Hing Zau' in Cantonese is popularly used in Chinese cooking to enhance the flavor of the dish.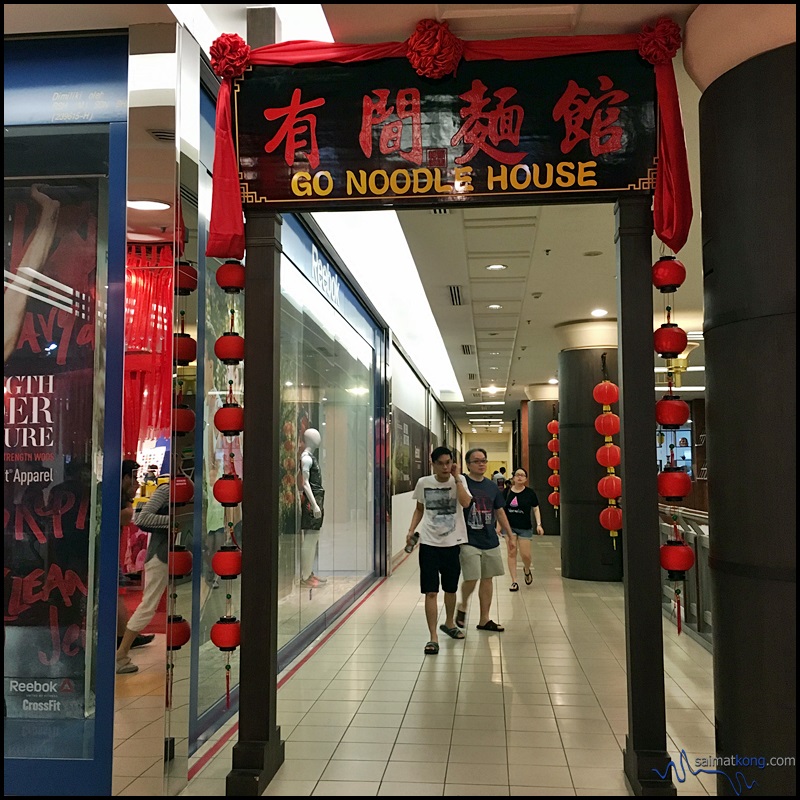 I've heard mixed reviews about the GO Noodle House (有間麵館) in Jaya One and since we're shopping at 1U, we decided to try out the GO Noodle House at 1 Utama instead.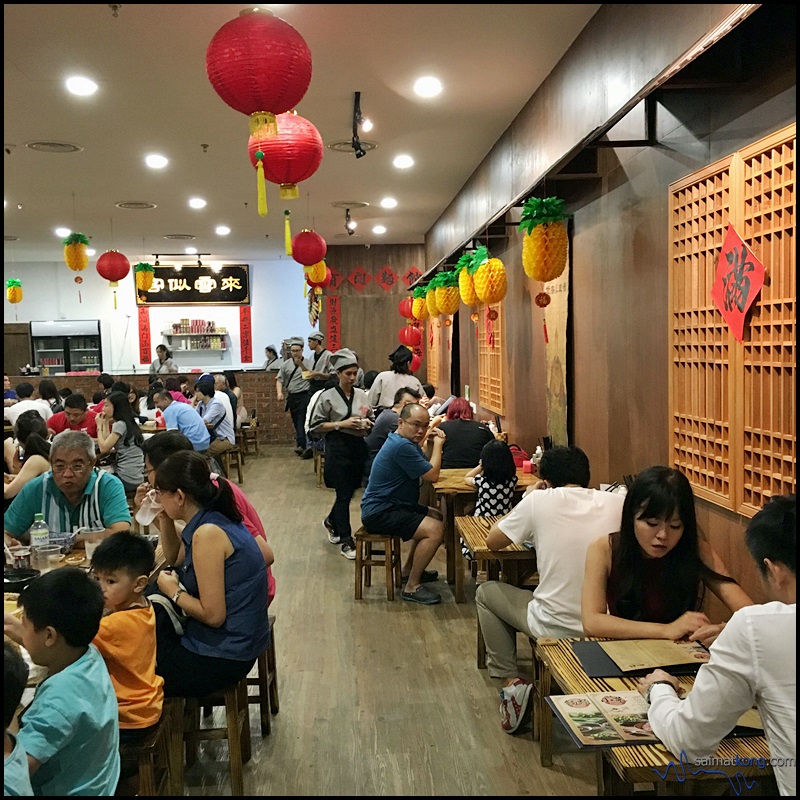 The interior is like those eateries in the olden days with wooden tables and benches.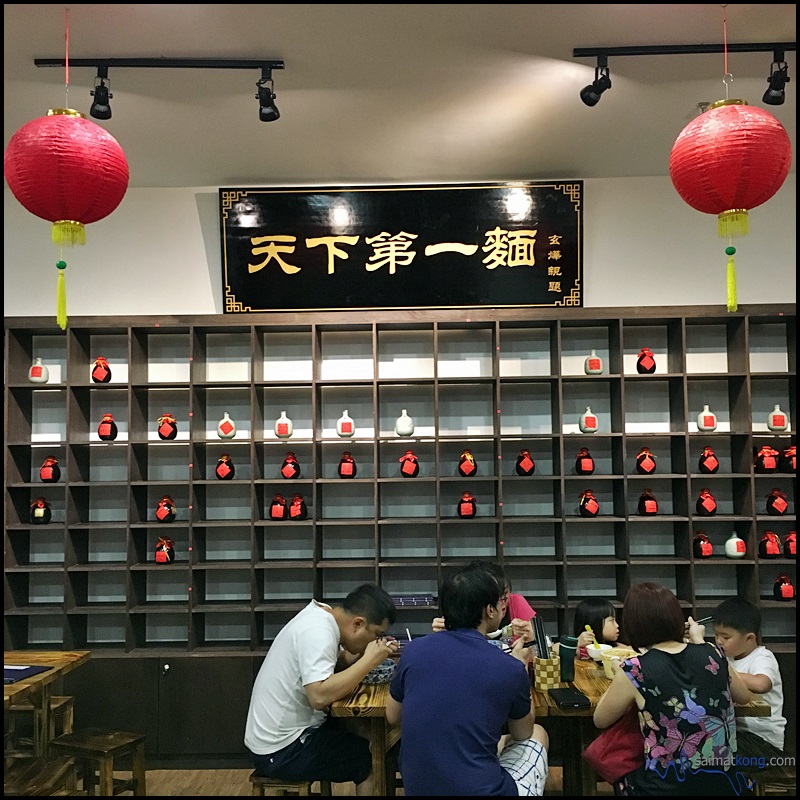 I only got to know today that GO Noodle House is Number One in the World! The collection of Shaoxing wine at GO Noodle House. If you like to add some shaoxing wine in your noodles, you can actually purchase a bottle from them and keep it there. So whenever you dine there, you can add in some Shaoxing wine from your bottle to enhance the flavor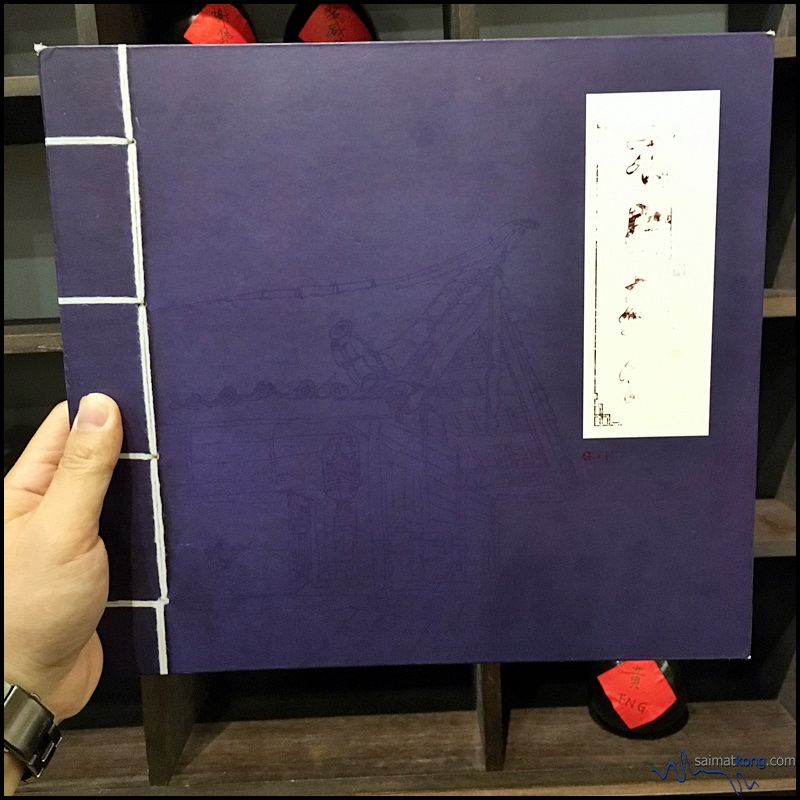 At GO Noodles, you get to customize your noodles based on your own preference. Basically, there are two types of noodles to choose from (their specialty handmade Mi Xian rice noodles or regular bee hoon), then you choose your soup (superior or spicy broth) & lastly choose the ingredients to be added in your noodles. There are 'song fish' belly, squid balls & fresh prawns, pork belly, beef slices, clams, scallops, bitter gourd, fish paste, pork balls and foochow fish balls.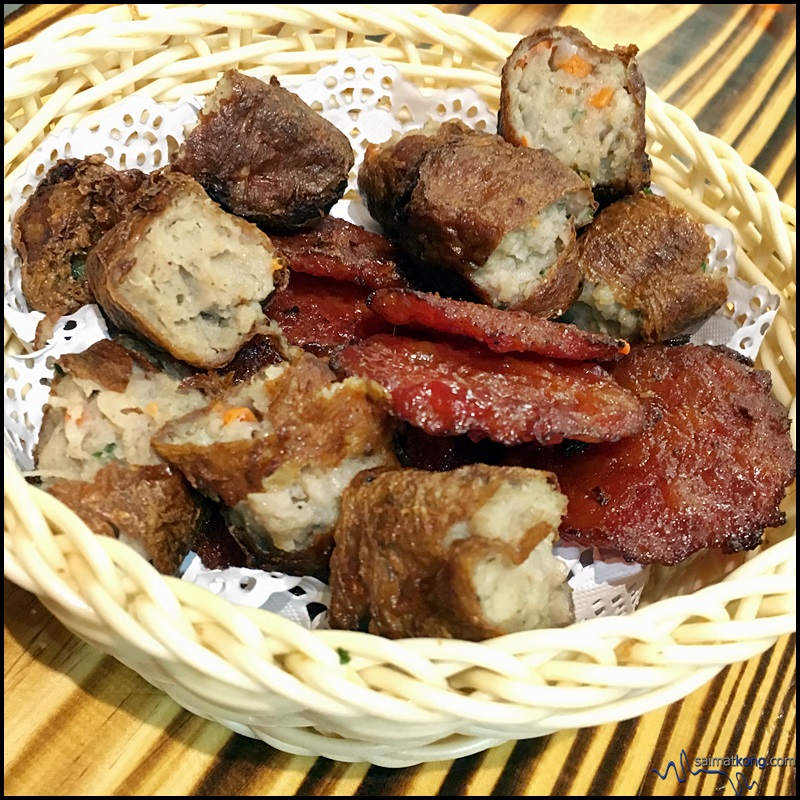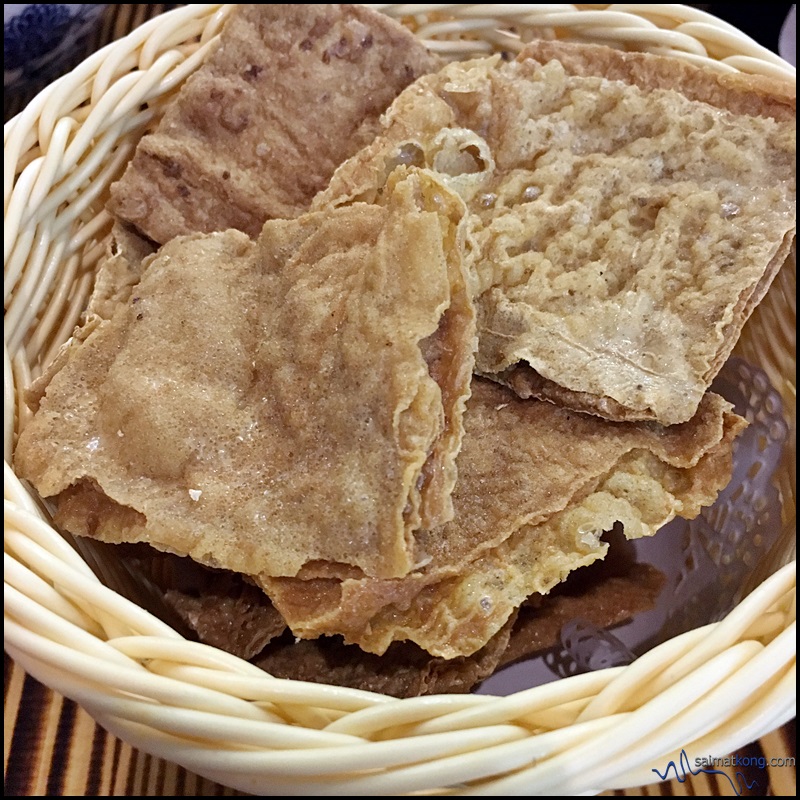 We ordered a snack platter which consists of 'Gold Coin' (bbq pork slices), fu chuk and Taiwan pork sausages. While the fu chuk taste normal, both the Taiwan pork sausages and 'Gold Coin' taste good. The 'Gold Coin' taste similar to our bak kwa, absolutely delicious!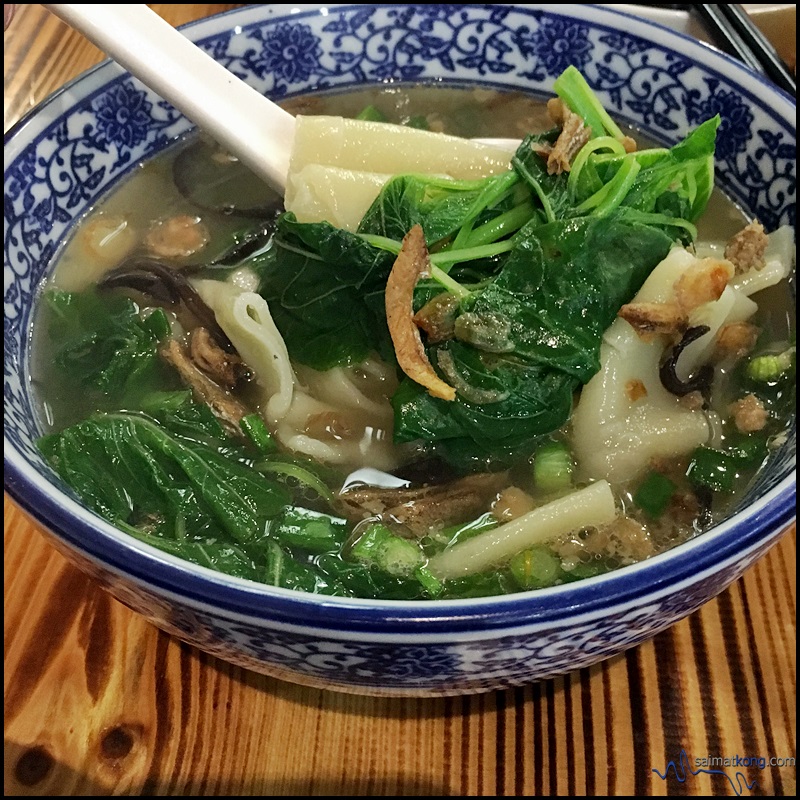 I ordered traditional Pan Mee in soup. You can opt for either thin, thick or cut variation for your pan mee. The pan mee was good but I personally prefer Face to Face Noodle House's pan mee better.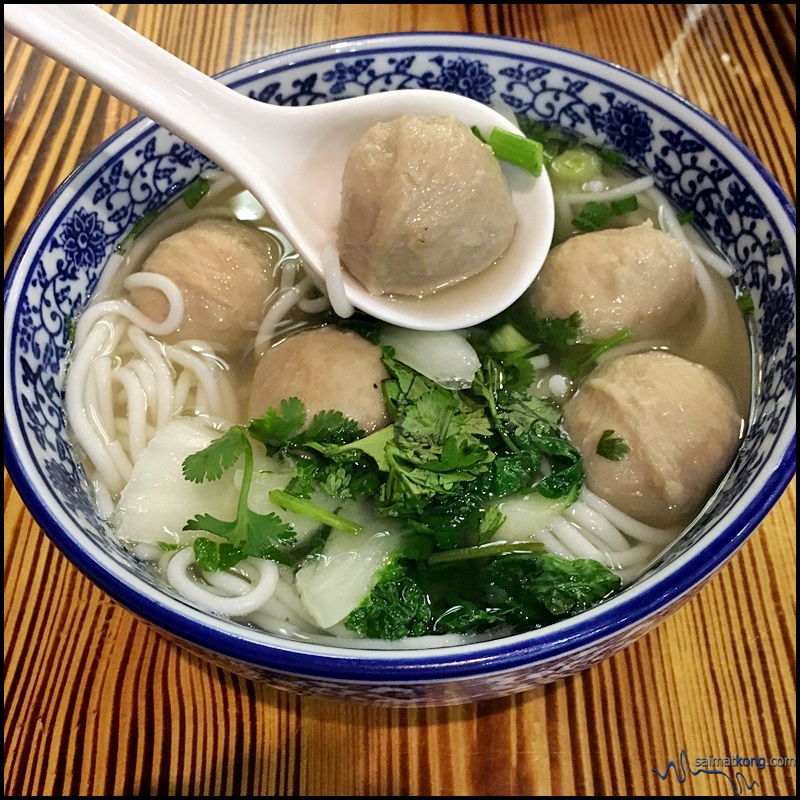 The Wifey ordered their signature mi xian with bursting meat balls in clear soup broth. The Wifey doesn't really fancy noodles but she actually finished the noodles, so I figure it must be quite good.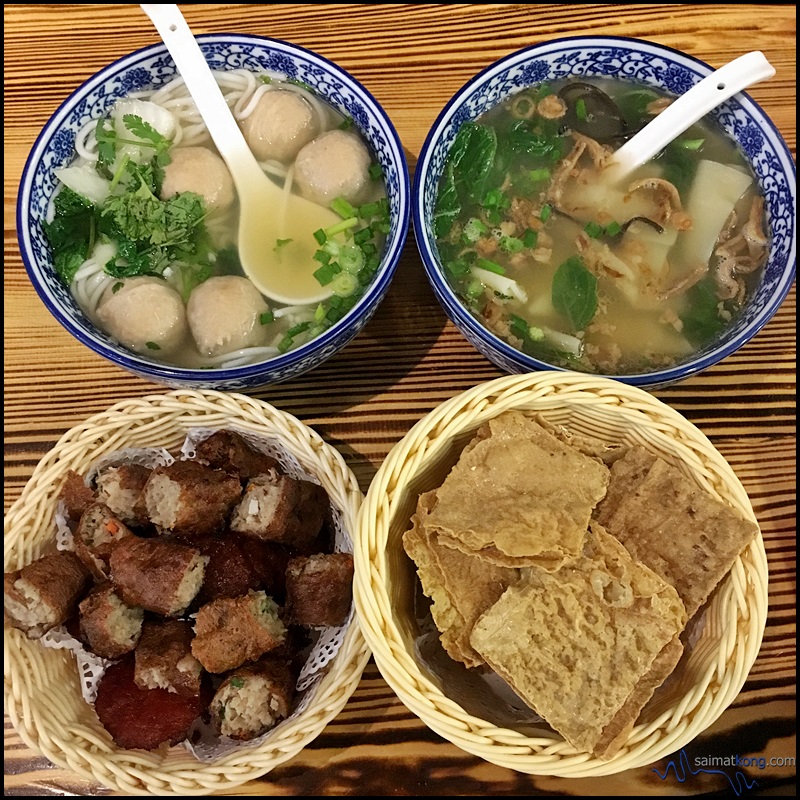 Verdict: GO Noodle House (有間麵館) specializes in Mi Xian (thick noodles) in their special broth. You can choose from a variety of add-ons for your noodles. What's special here at GO Noodle House is that you can purchase a bottle of their Shaoxing wine to be added in your noodles. There are two types of Shaoxing wine; three year old aged and five year old year aged Shaoxing wine. If you like lighter taste, go for the three year old aged shaoxing wine but if you like stronger taste, go for the five year old aged shaoxing wine.
Go Noodle House 有间面馆
Location: LG 308, 1 Utama Shopping Centre, Bandar Utama, PJ
Tel: 019-316 8866
Opening Hours: 10am – 10pm
Comments
comments