Beware everyone – the Japanese cheese tart craze has officially started!!!
When I first tried BAKE CHEESE TART at SOGO Causeway Bay in Hong Kong, I fell in love instantly. The baked cheese tart has a rich cream cheese filling with a crisp pastry. It's so yummy and I think it's definitely "The Best Cheese Tart" I've ever tasted!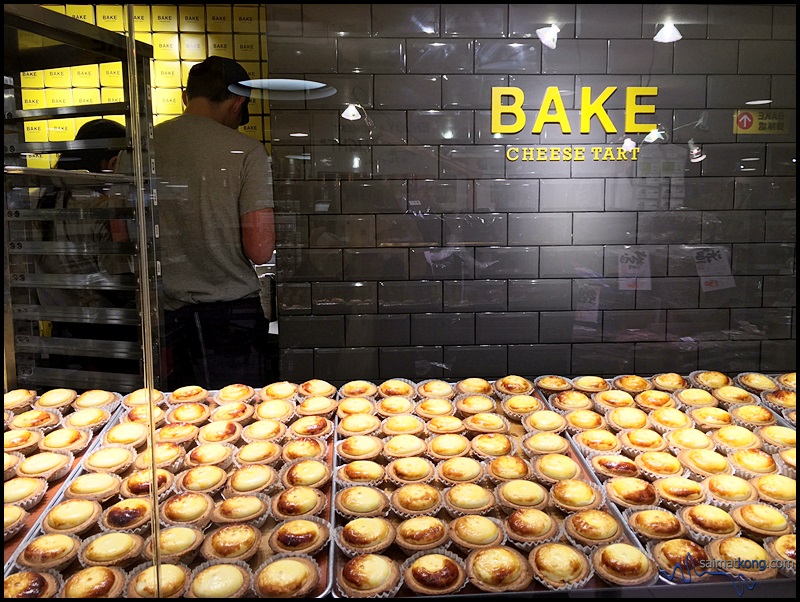 Who can resist these delicious cheese tarts? It's marshmallowly soft inside with a crisp pastry. Most important thing is, it's cheesy enough and it's not really sweet!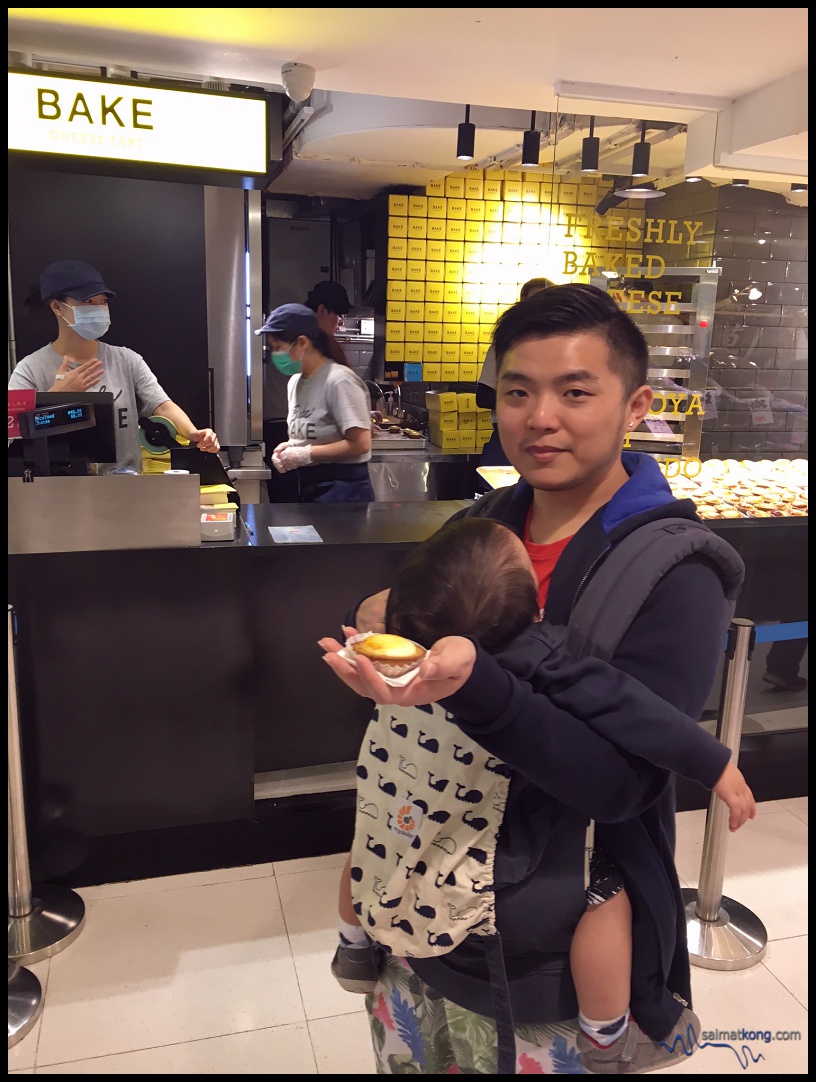 BAKE Cheese Tart has recently opened its fifth outlet in Singapore . What about Malaysia? When is BAKE Cheese Tart coming to Malaysia?
Recently, the cheese tart craze has hit Malaysia 😄 It first started when Hokkaido Baked Cheese Tart opened its first outlet at AEON Mall Shah Alam.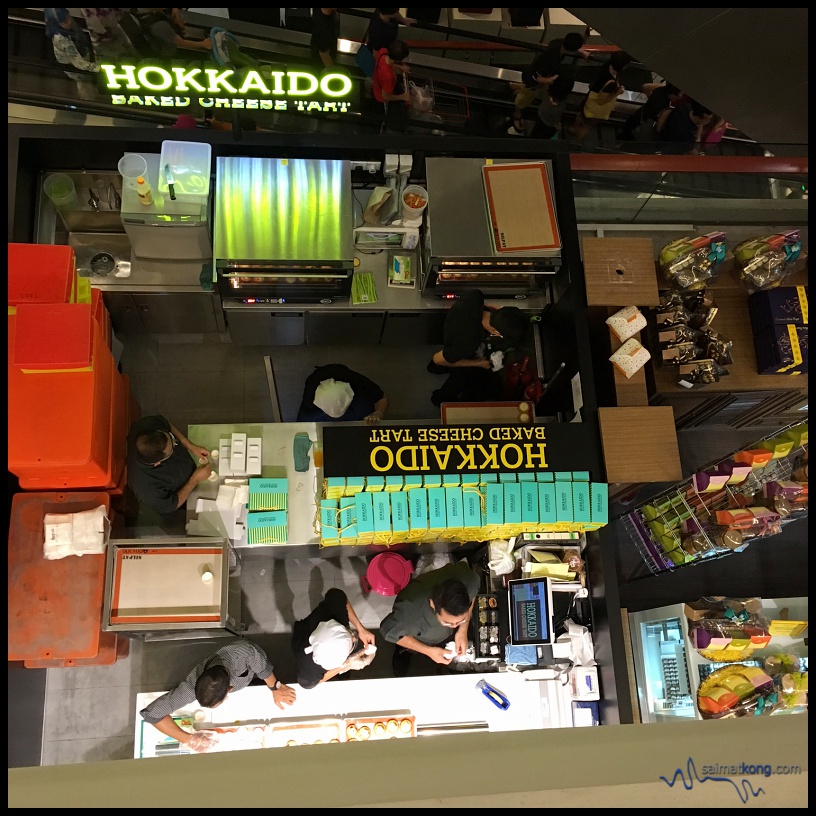 On June 1, Hokkaido Baked Cheese Tart opened its second outlet at Lower Ground Floor of Subang's Empire Shopping Gallery. The kiosk is located right beside Kampung Kravers.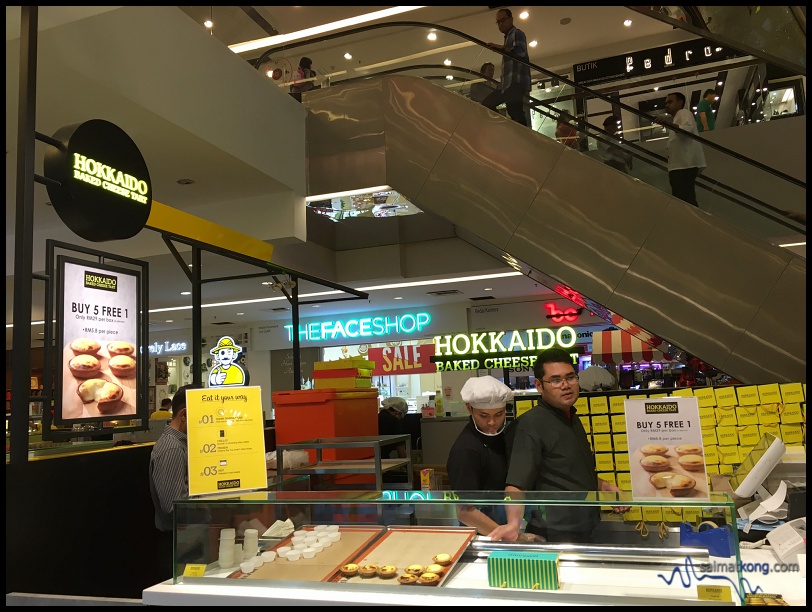 They are now having the 'Buy 5 Free 1' promotion which cost RM29 for 6 cheese tarts or its RM5.80 for 1 piece of the baked cheese tart.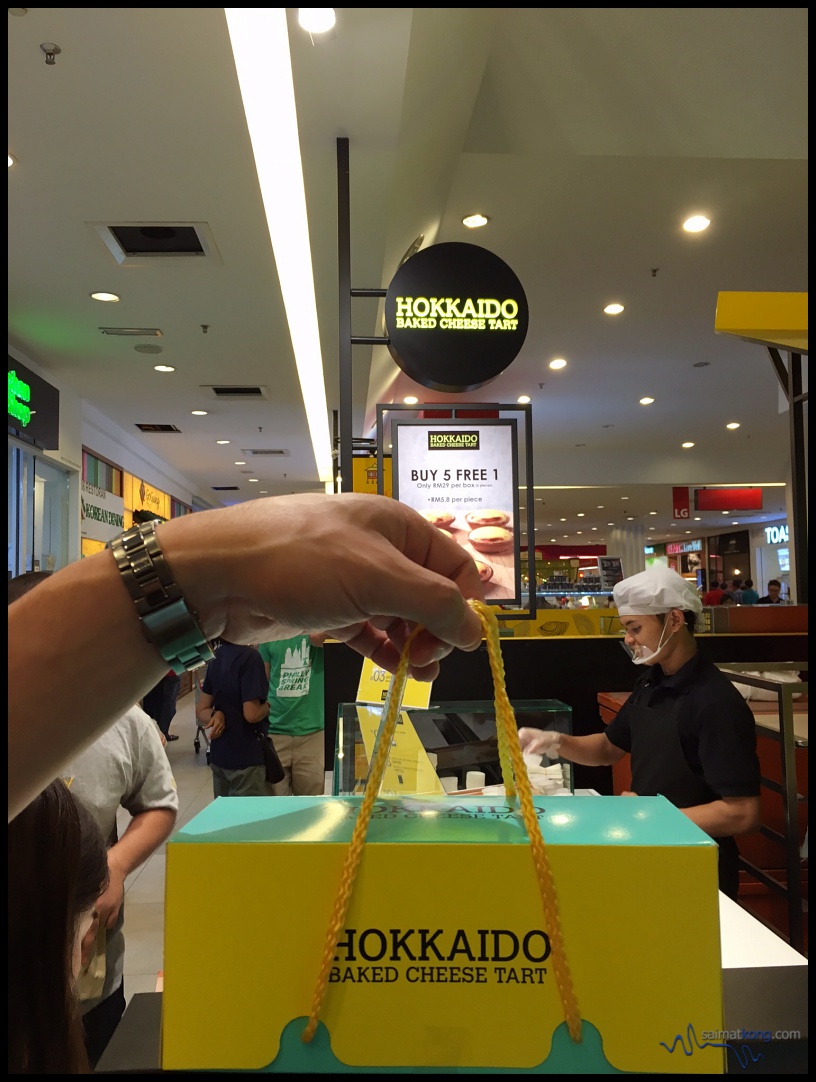 We got a box of six baked cheese tart to try.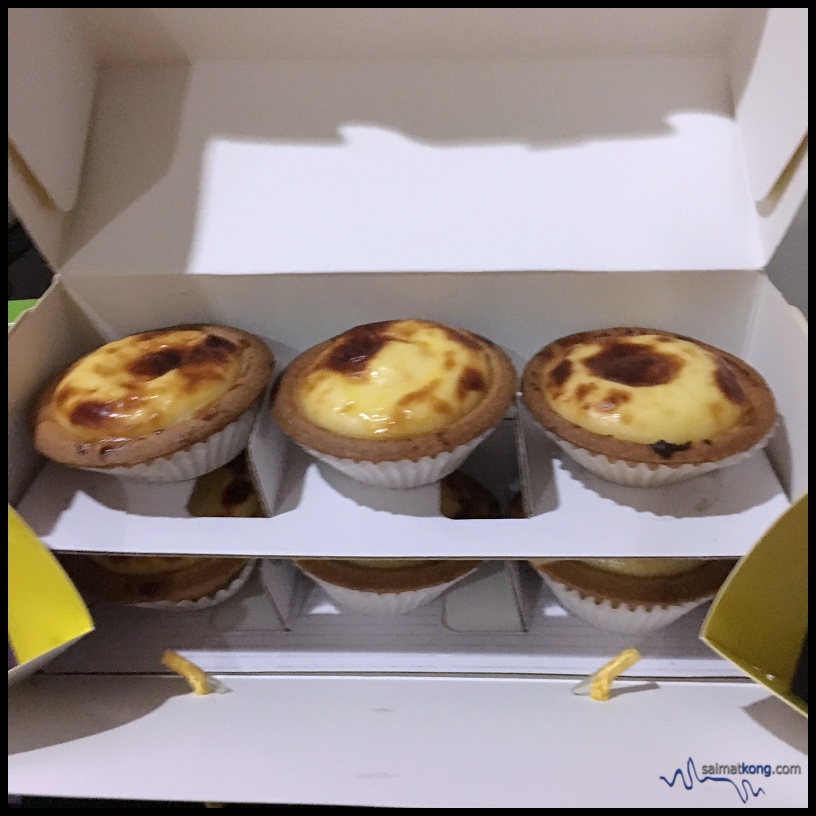 The cheese tarts are nicely packed in a box.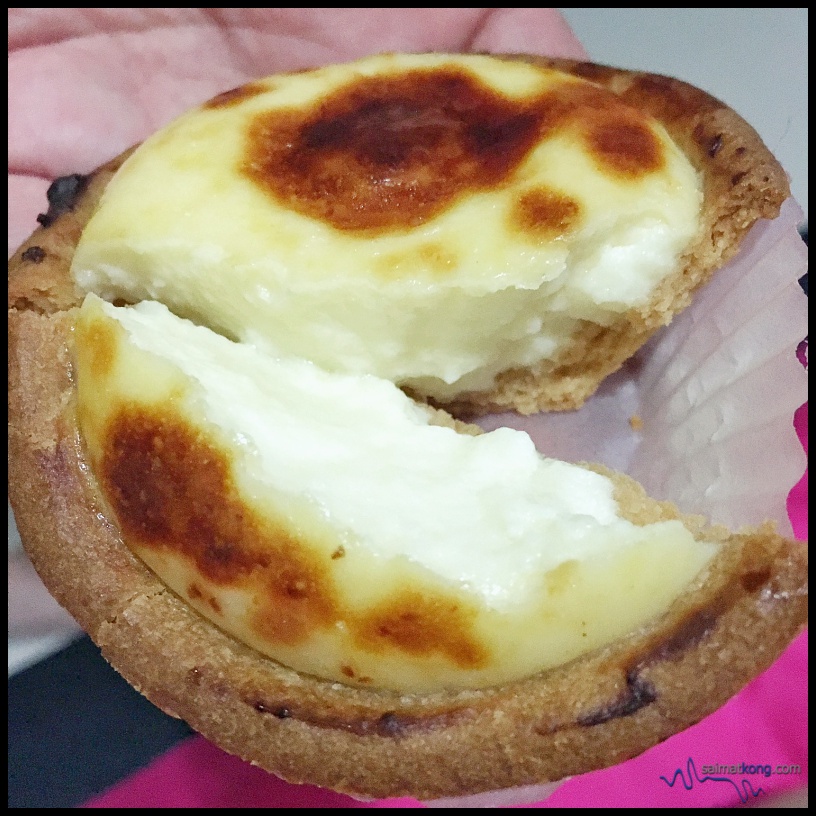 Hokkaido Baked Cheese Tart has a firm biscuit-like crust but the filing is rather milky with very light cheese flavor. Overall the cheese tart have a light taste which is lacking the cheesy factor.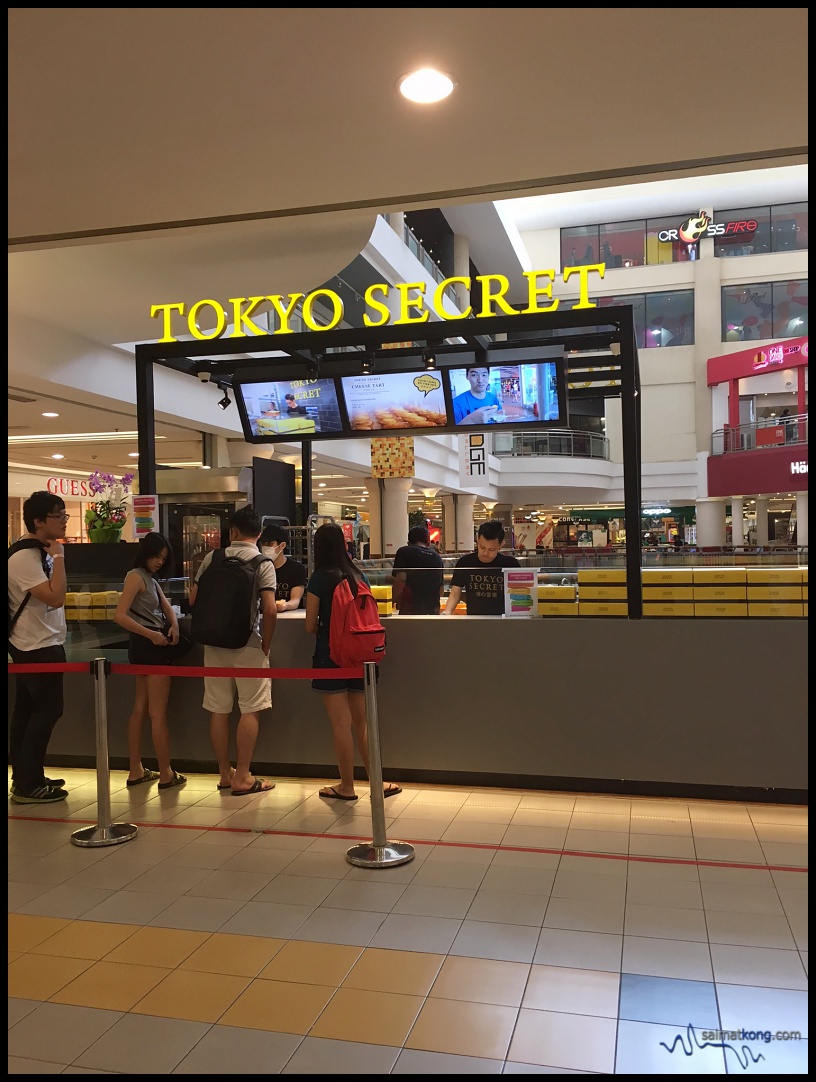 Tokyo Secret which originated from Hong Kong opened its first store at IPC and has opened its second outlet at 1 Utama Shopping Centre.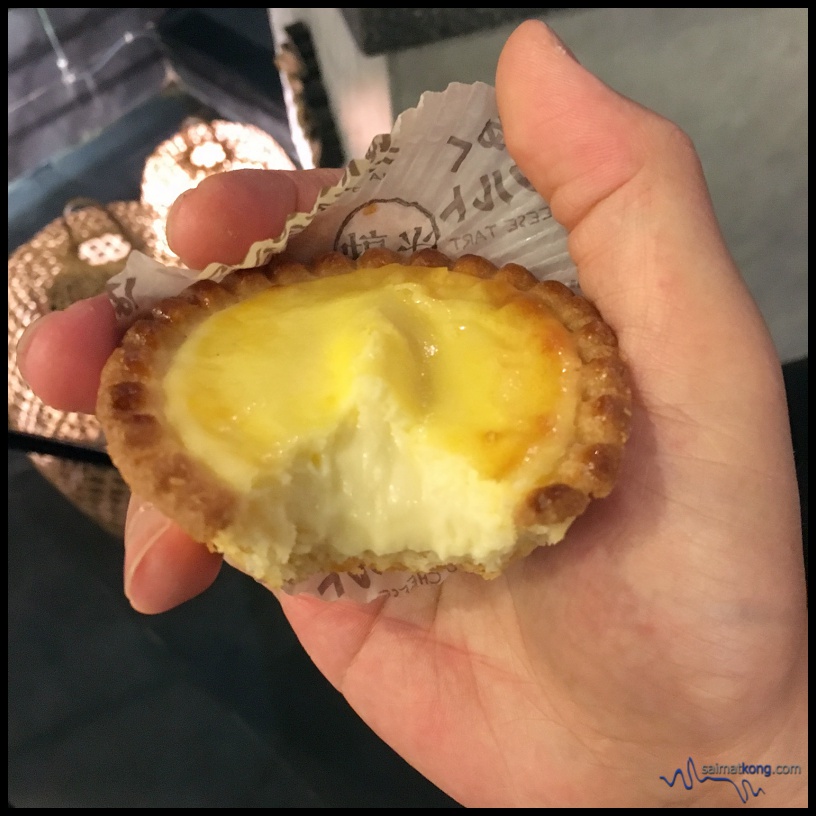 When it's freshly baked from the oven, the Tokyo Secret cheese tart have a soft melting centre. The tarts are said to be made using a secret recipe that includes three types of cheeses which are directly imported from Japan.
Following the baked cheese tart trend, a few local bakeries have also started selling their own versions of baked cheese tarts:-
1) Lavender Bakery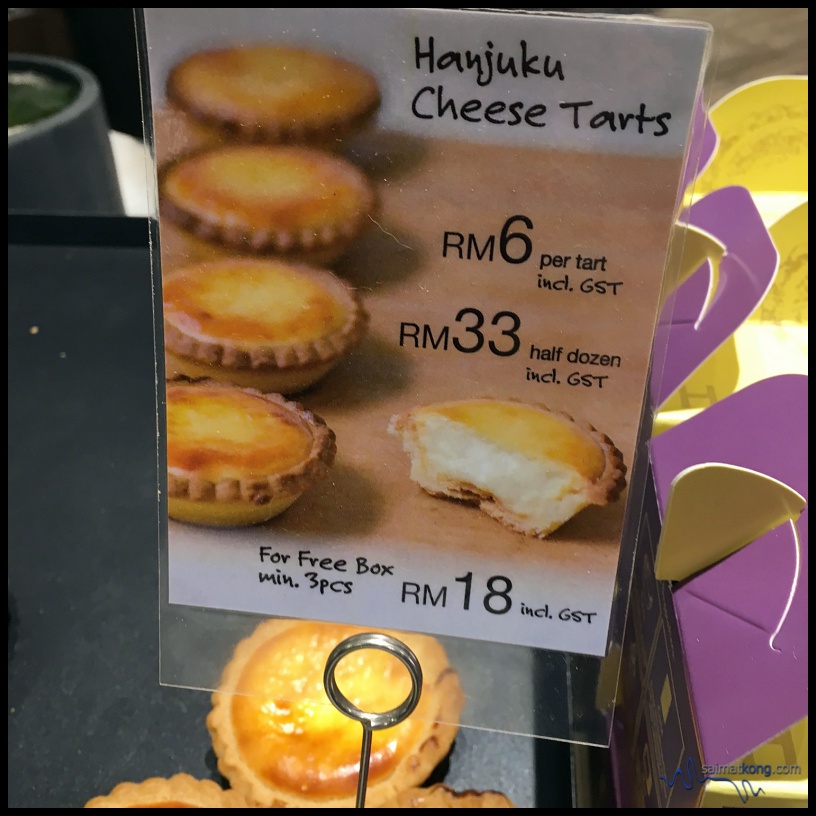 Lavender Bakery introduced their Hanjuku Cheese Tarts which is priced at RM6 per piece or RM33 for 6 pieces.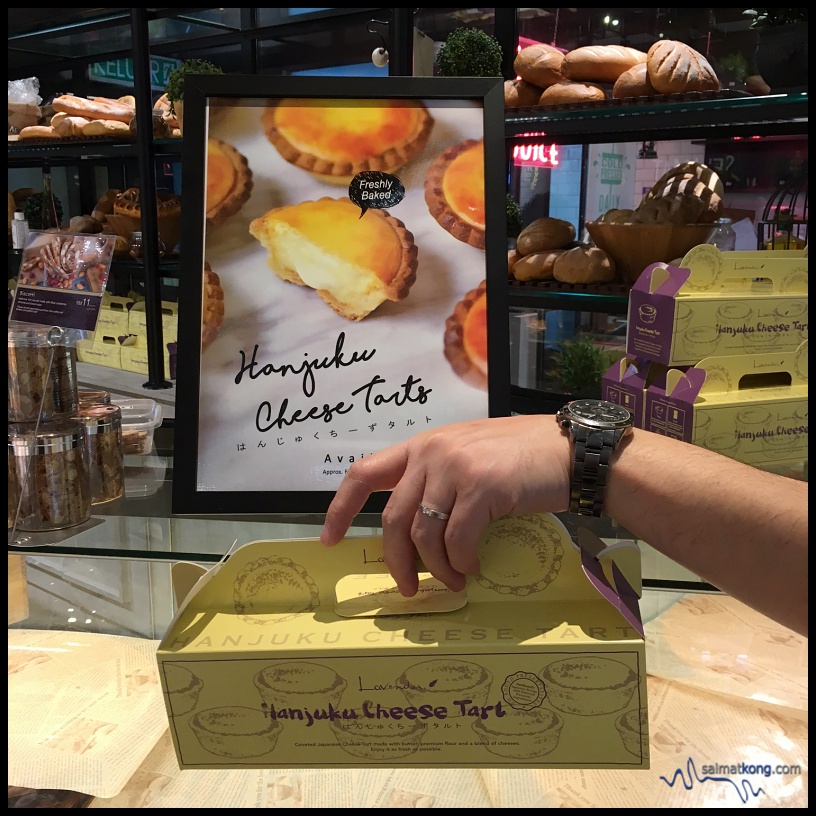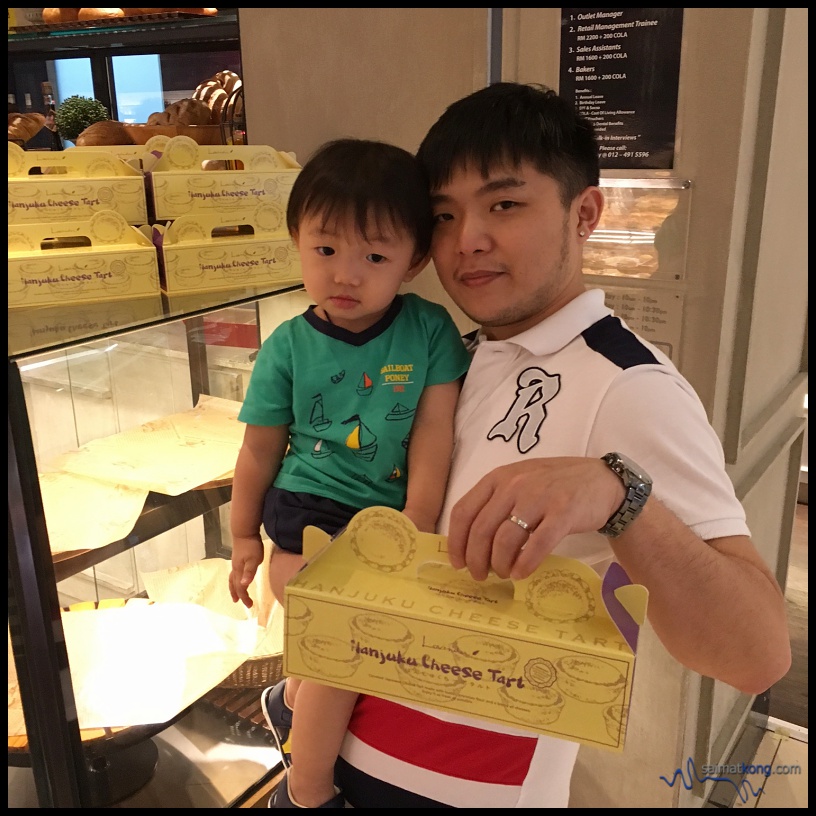 Hanjuku Cheese Tarts in a box of 6 from Lavender Bakery.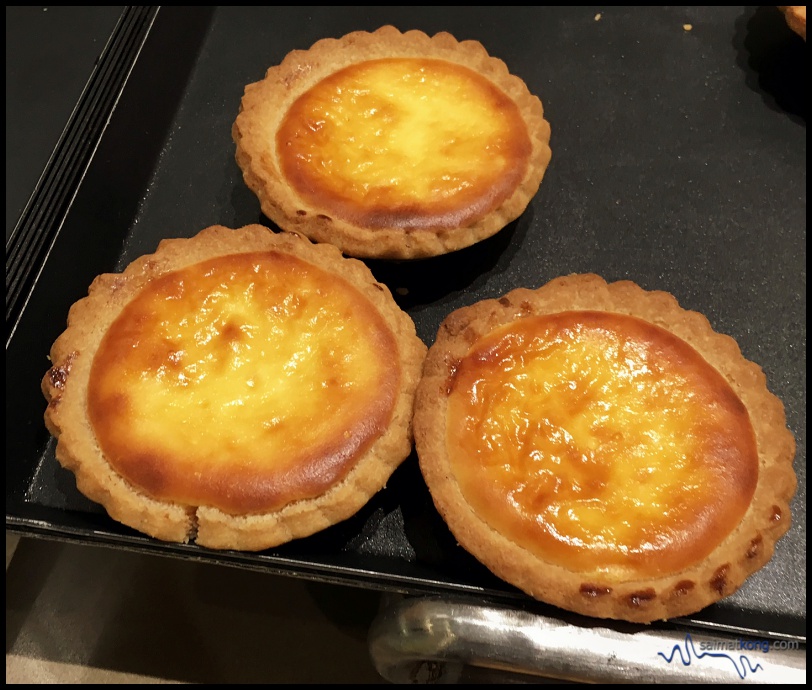 The Hanjuku Cheese Tarts have a firm and thick pastry with a soft mousse cheese filing. It has a very light cheese filing and taste quite sweet.
2) Bake Plan in SS2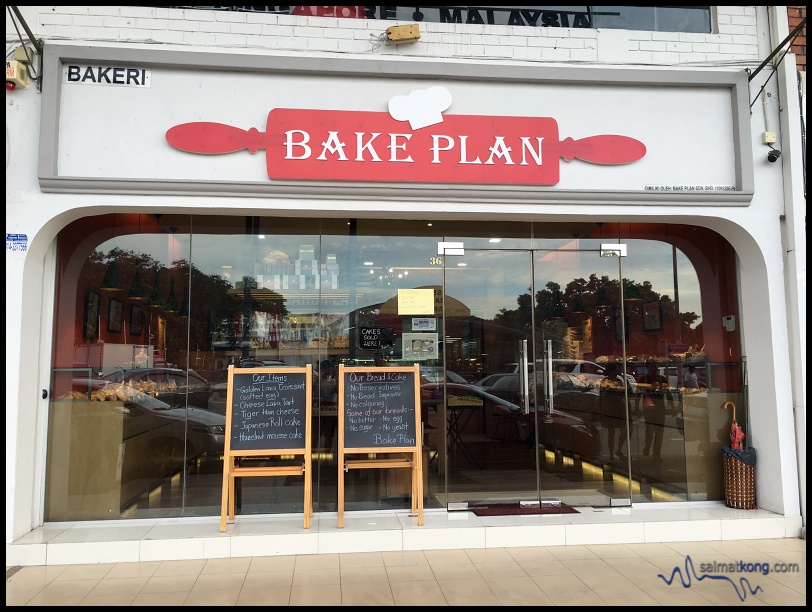 Bake Plan in SS2 which is famous for their golden lava croissant made with salted egg yolk started selling their own version of cheese lava tarts.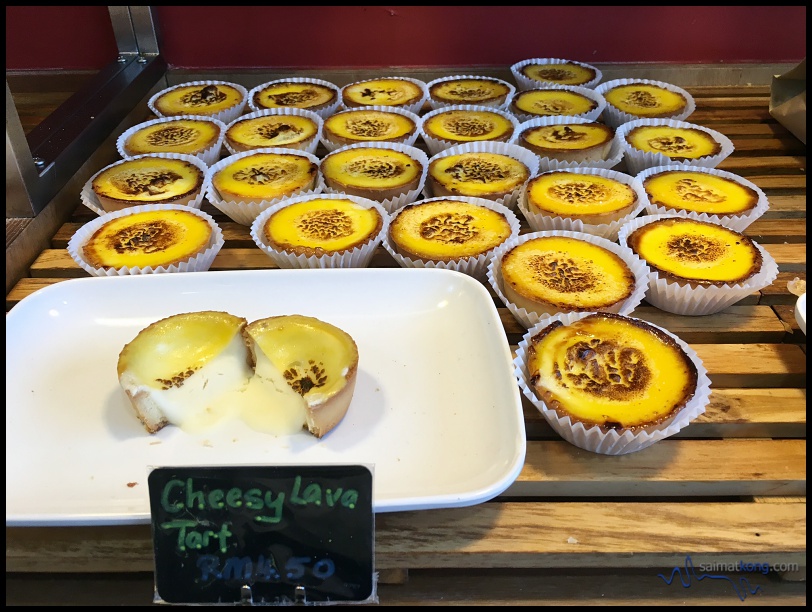 The Cheesy Lava Tart which is priced at RM4.50 per piece.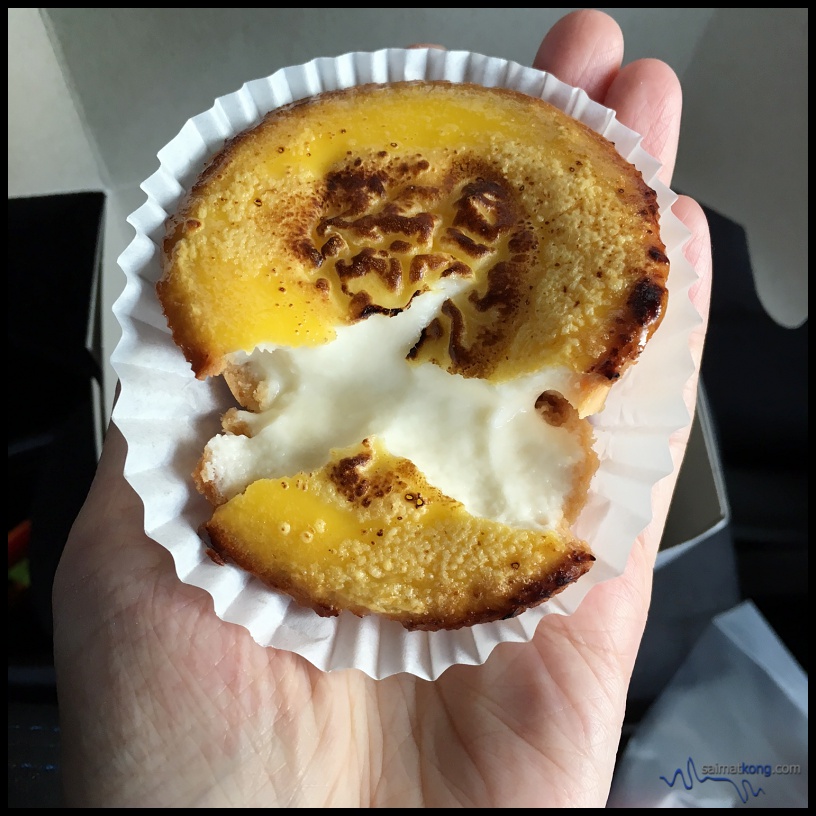 The Cheese Lava Tart filling from Bake Plan is quite milky and fluid with a thin pastry. I would say it's worth to give it a try but I would say their Golden Lava Croissant fared better.
3) Happy Happy Bread Bakery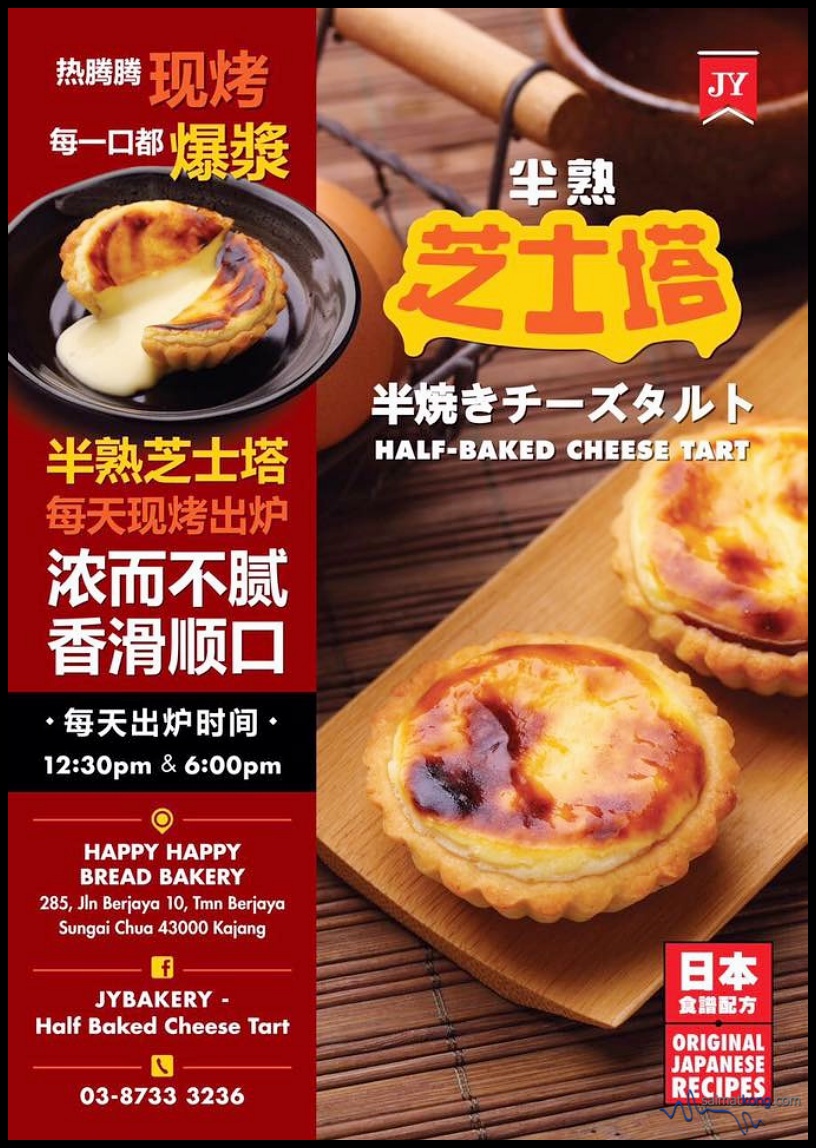 Happy Happy Bread Bakery in Kajang introduced their half-baked cheese tart priced at RM3.80. Their cheese tarts are only available at 12.30pm & 6.00pm. I heard that there's always a long queue waiting for their freshly half-baked cheese tart, so it's better to go early if you wanna grab some of their cheese tarts.
4) Uncle Tetsu Cheesecake
Uncle Tetsu Cheesecake has recently introduced their very own cheese tart. I've try to try their cheese tarts but I absolutely love their soft and fluffy cheesecake 😄
So I'm gonna conclude that it's not the Durian season but rather it's the Cheese Season now!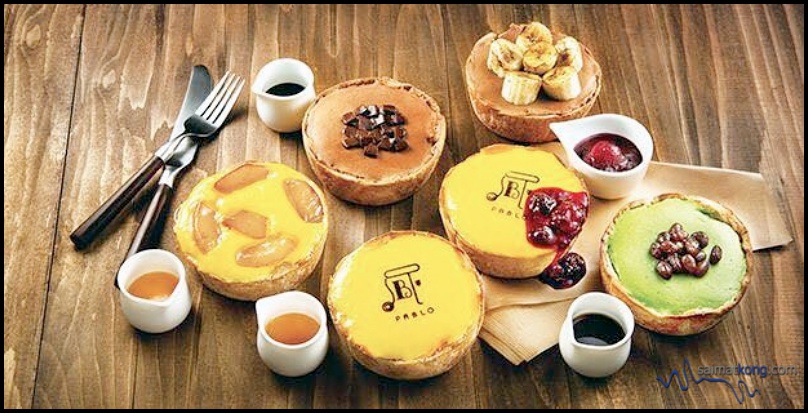 The latest news is that Japan's famous Pablo Cheese Tart will be opening their first Malaysian flagship outlet at 1 Utama Shopping Centre. Having tried BAKE Cheese Tart in Hong Kong, I would really love to try Pablo Cheese Tart! Can't wait for Pablo Cheese Tart to open in October.
Hokkaido Baked Cheese Tart
G-08 & G-09, AEON Mall Shah Alam
Section 13, Shah Alam
LG Floor, Empire Shopping Gallery,
Subang Jaya
Tokyo Secret
Lot No: G23 (next to Mac City and opposite Starbucks), IPC Shopping Centre
2, Jalan PJU 6/2, Mutiara Damansara,
Petaling Jaya
Tel: 03-7725 7835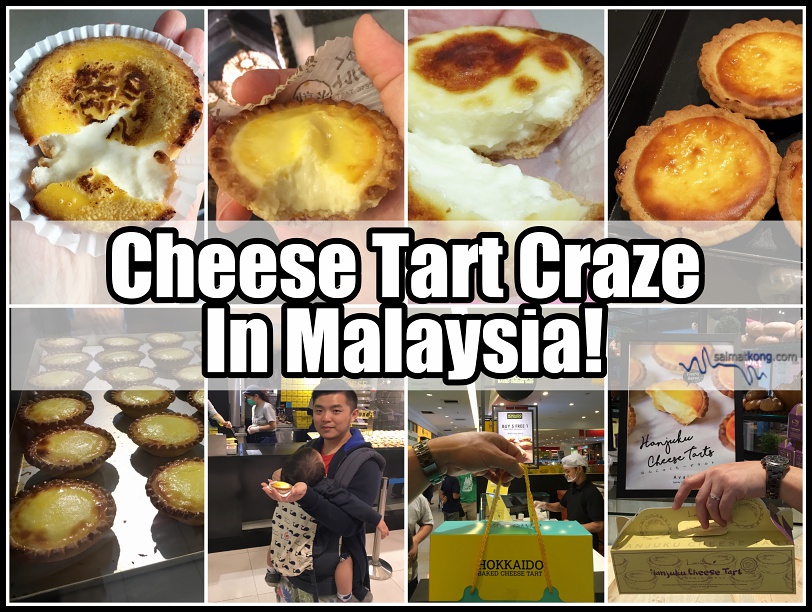 Eat Cheese Tarts & Be Cheesy!
—
You can subscribe to
my blog, follow me on Facebook, follow Instagram, follow Twitter and Youtube for more updates!
—
Comments
comments