It's a lazy Sunday and I don't feel like driving far for dinner hence I decided to just eat nearby our house with The Wifey and @aiden_bb. I spotted this Walnut Cafe at PFCC which is located pretty near to Four Points by Sheraton in Bandar Puteri. The cafe's exterior attracted my attention coz I thought it looks very stylish with high ceilings and tall windows.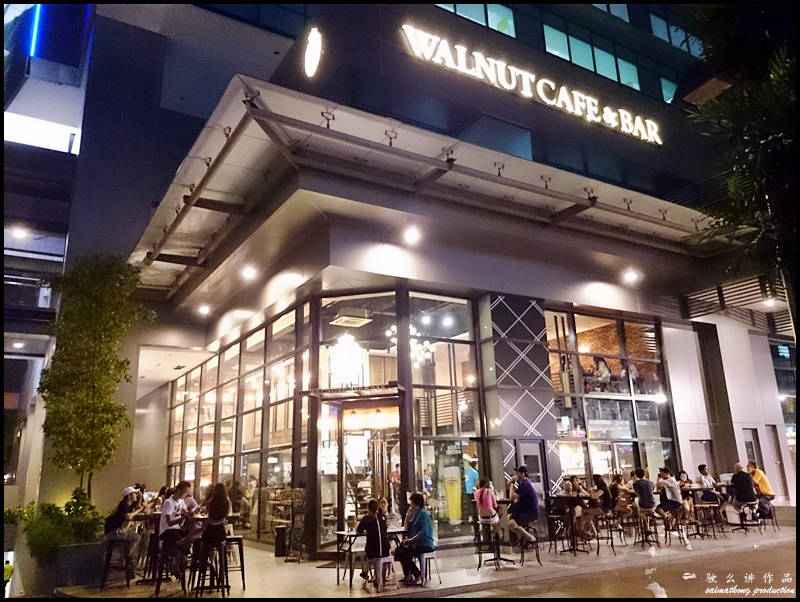 Walnut Cafe is very spacious with high ceilings and floor-to-ceiling glass windows.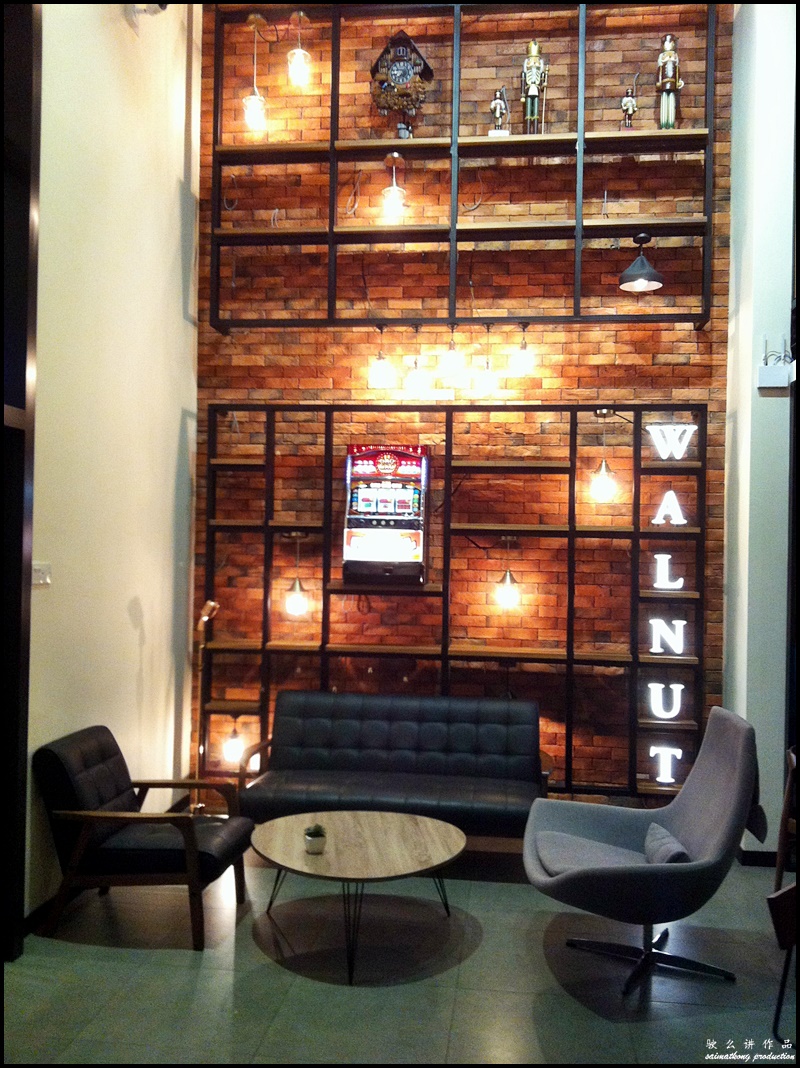 Absolutely love the decor in this cafe, particularly this section with a sofa which I reckon makes the perfect spot to chill and relax with a mini barrel of their signature lemongrass white tea 😉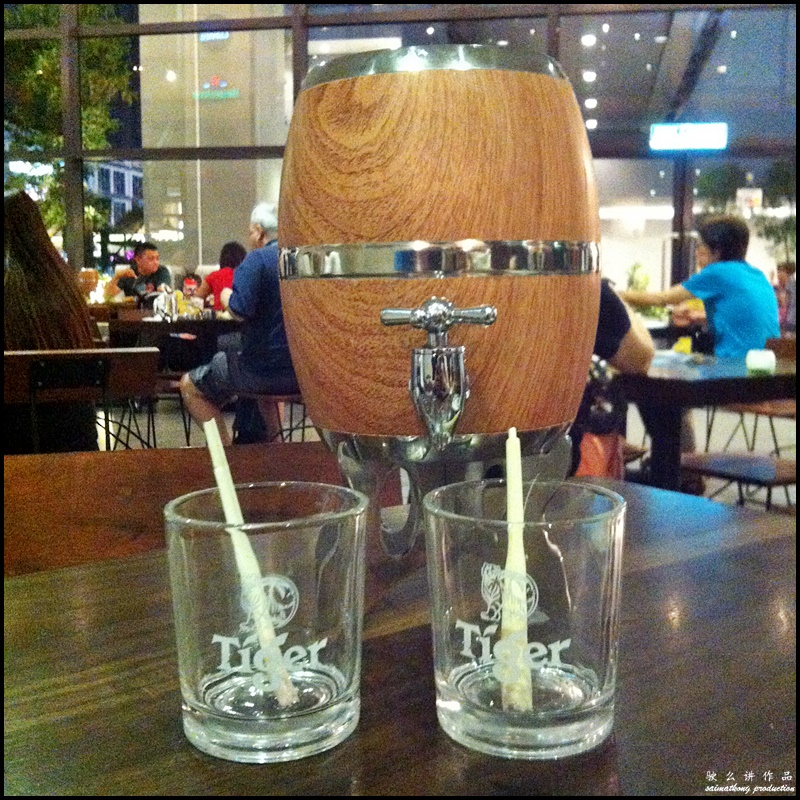 Lemongrass White Tea (RM15.90)
The refreshing lemongrass white tea is served in a mini barrel.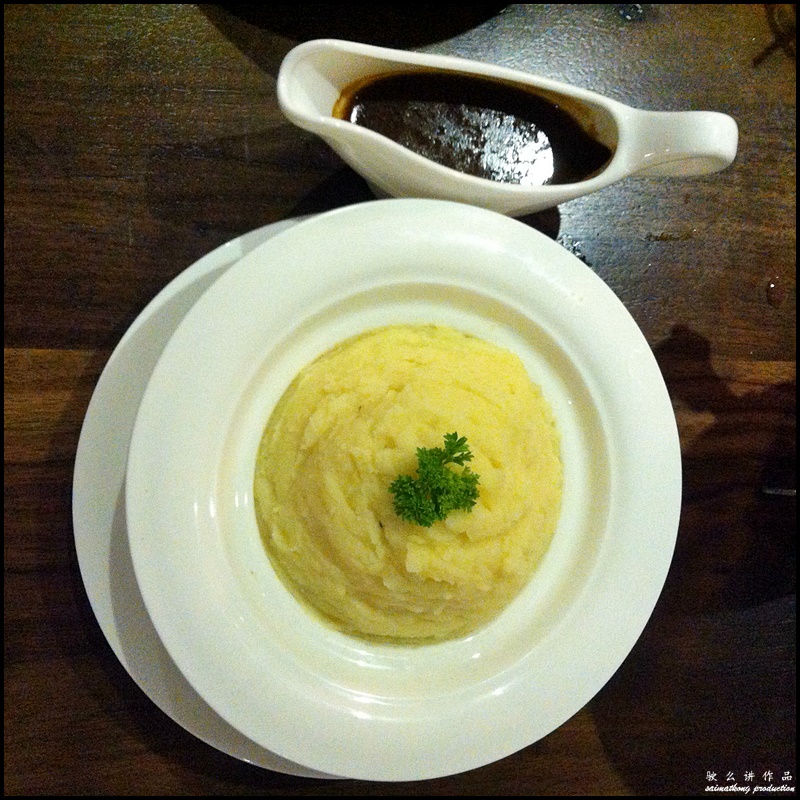 Mashed potato (RM8.90)
Ordered this creamy mashed potato for @aiden_bb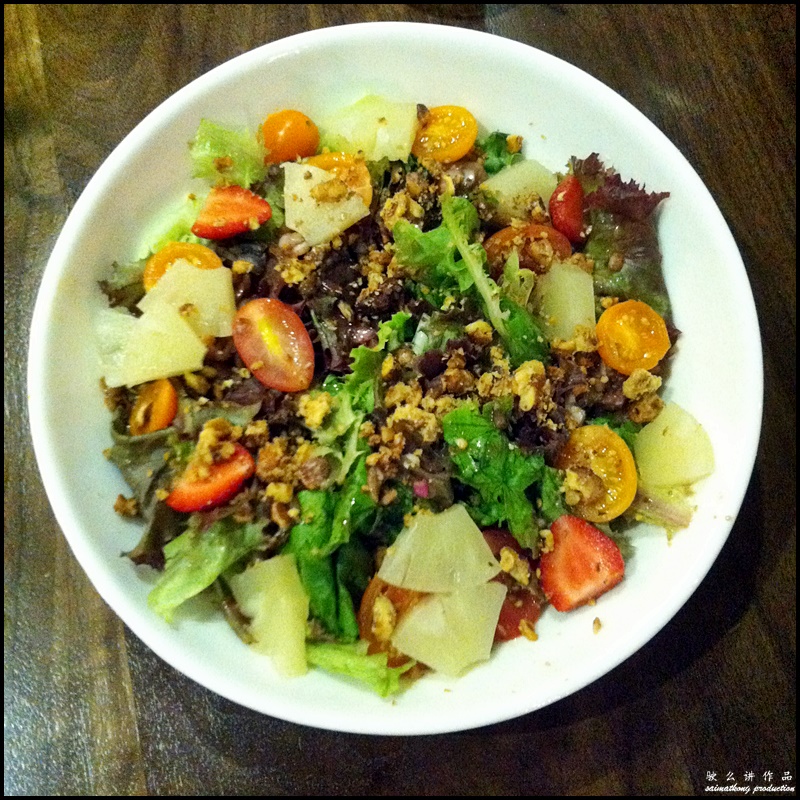 Misto Salad (RM13.90)
I initially wanted to order their signature water balloon salad but their servers recommended this Misto salad instead. This salad is a mix of cumin seeds, walnut, strawberry, pineapple, arugula leaves and tossed with house dressing.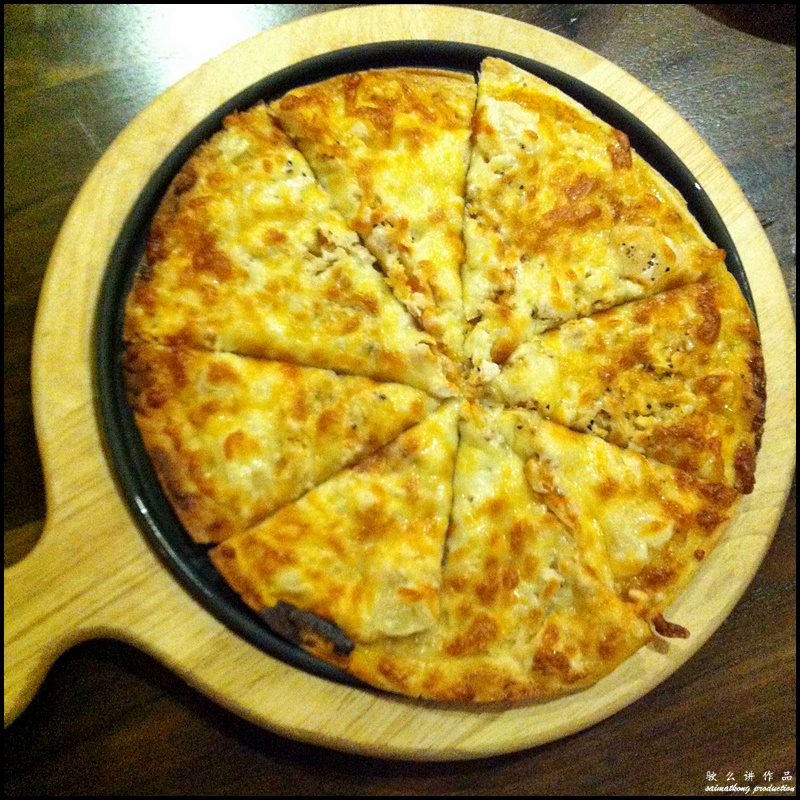 Skinny Pizza (RM21.90)
The skinny pizza has a super thin crispy crust which is loaded with ingredients like diced chicken, pineapple, napolitana, onion & monzalera cheese.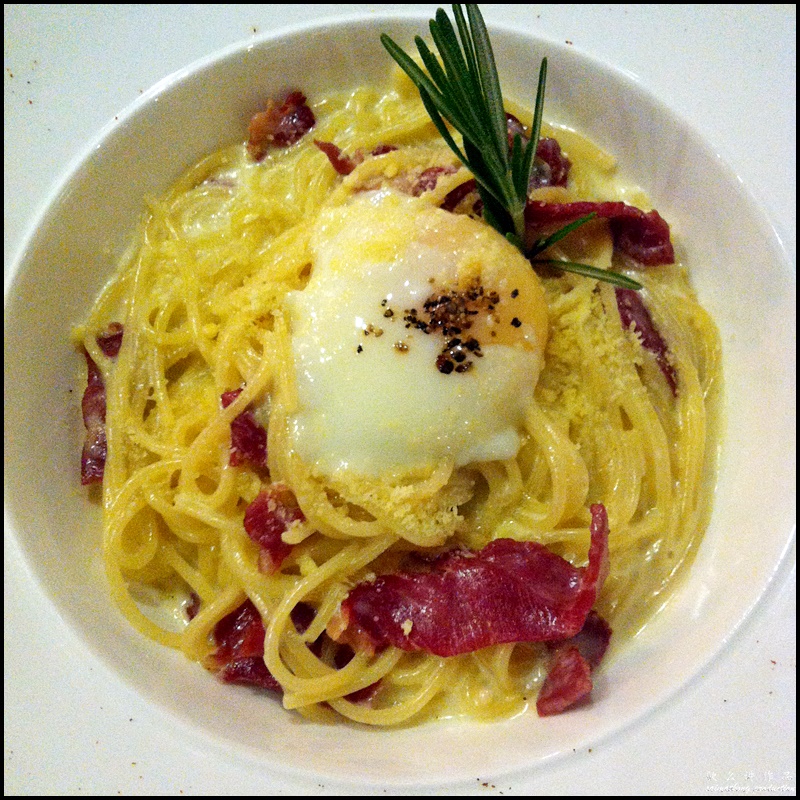 Carbonara (RM19.90)
Creamy carbonara with beef bacon, creamy sauce & Parmesan cheese.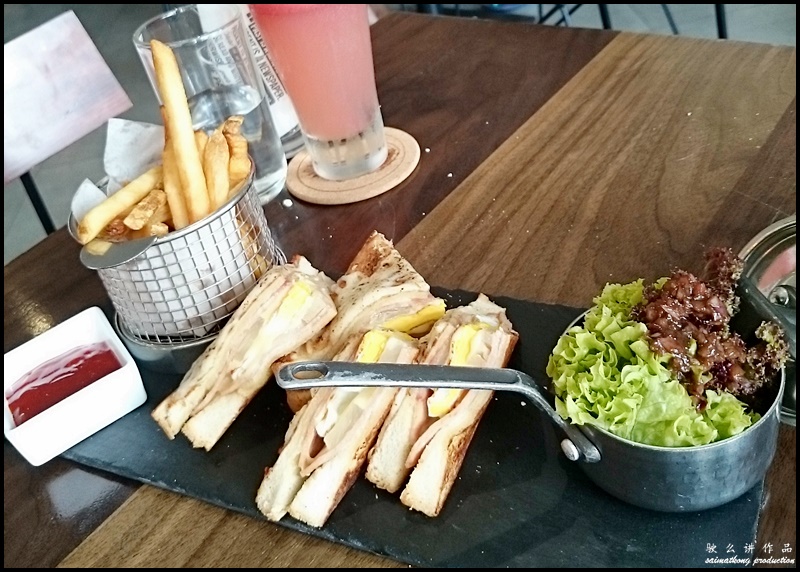 Croque Monsieur (RM17.00)
The Croque Monsieur is made of toast with cheddar, turkey ham, pineapple and fried egg. This sandwich is accompanied by fries and salad.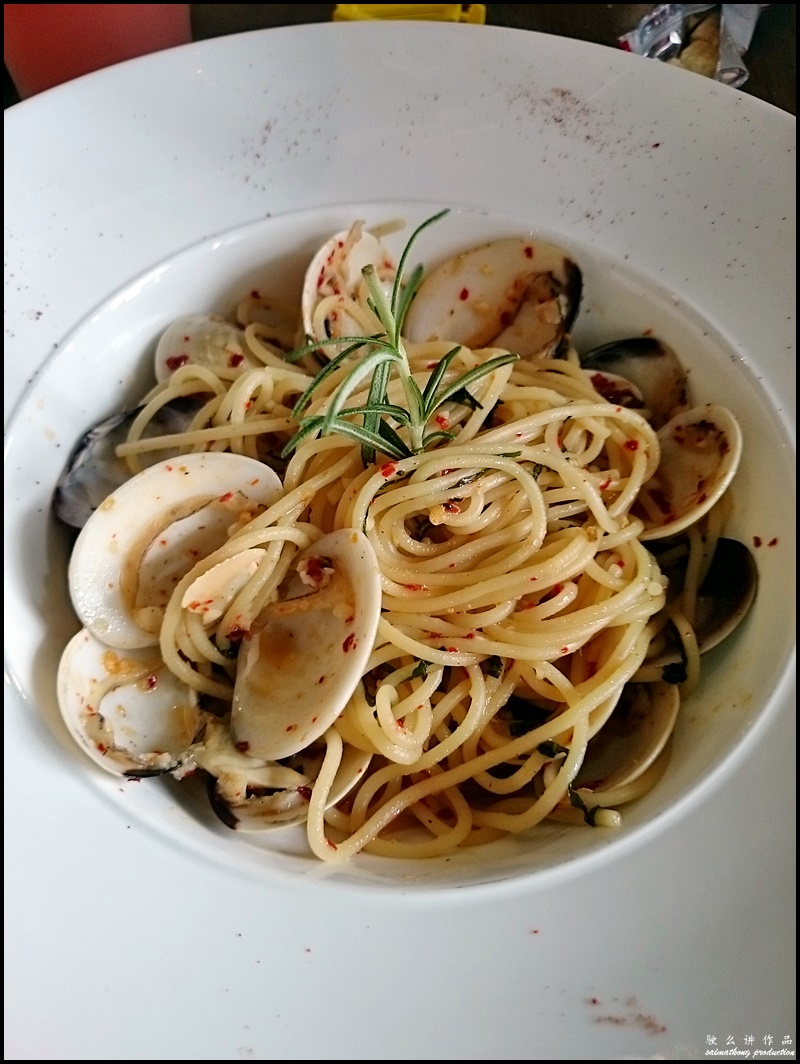 Spicy Vongole (RM18.90)
I love this spaghetti which is cooked with sweet basil, clams, chili flakes and garlic. It's a ill' spicy but it's seriously appetising.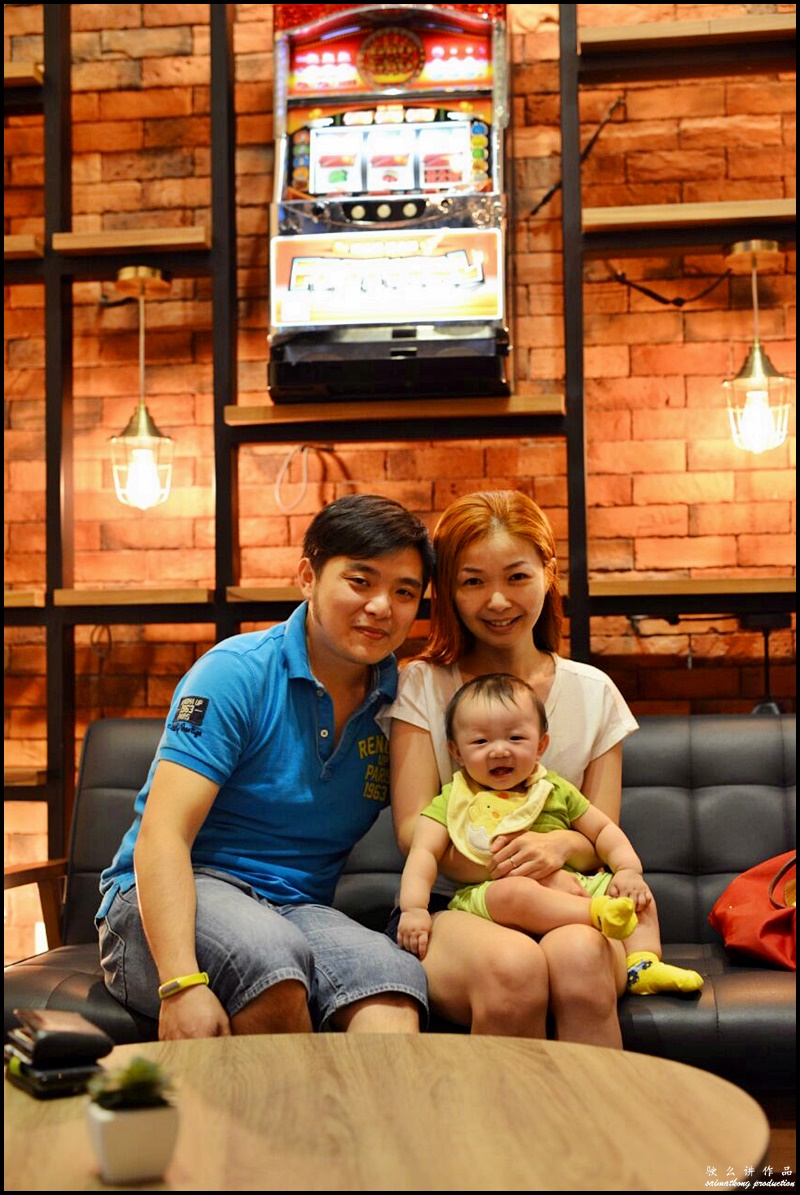 Verdict: Walnut Cafe & Bar at PFCC offers a comfortable environment for family dining and friends get-together. The menu comprises of mostly western choices like pasta, burger, sandwiches and pizza. Do try their signature lemongrass white tea which is served in a mini barrel – it's quite refreshing!
Walnut Cafe & Bar @ PFCC, Bandar Puteri
Address: G-10, Ground Floor, Tower 4&5, PFCC, Jalan Puteri 1/2, Bandar Puteri, 47100 Puchong, Selangor
Tel: 03-8052 6607
Website: www.facebook.com/walnutcafepuchong
Comments
comments