Established in 1996, Tous Les Jours is a famous French inspired Korean bakery serving a great selection of bakery goods and beverages. It has more than 1300 locations in Asia and the United States. Tous Les Jours opened its first store in Malaysia at Telawi Square, Bangsar on 23rd June 2013. Today, Tous Les Jours have outlets at Empire Shopping Gallery in Subang and WOLO at Jalan Bukit Bintang in KL. They will be opening another outlet at Empire Damansara soon.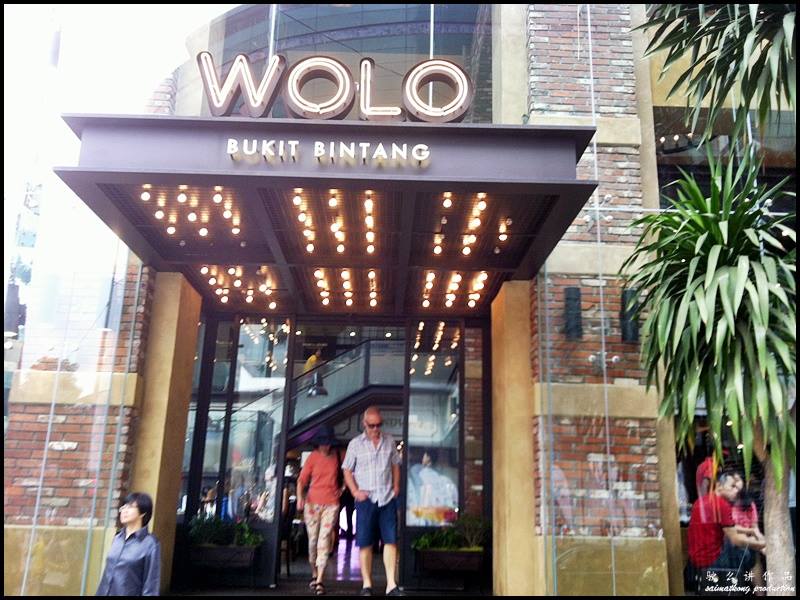 Since we did not plan any road trips during the long Raya weekend, we just stayed home and spent quality with each other, doing the things we love. One morning, we decided to drive to KL for breakfast at and oh boy, traffic was real smooth and parking was effortless. Walking around Bukit Bintang area, we decided to try Tous Les Jours at WOLO Bukit Bintang. This bakery and cafe is located right opposite H&M Lot 10 in KL.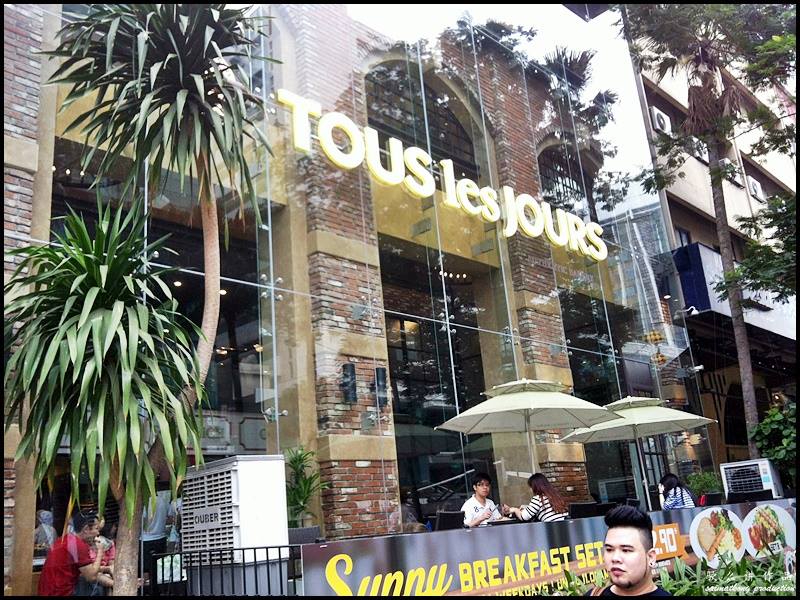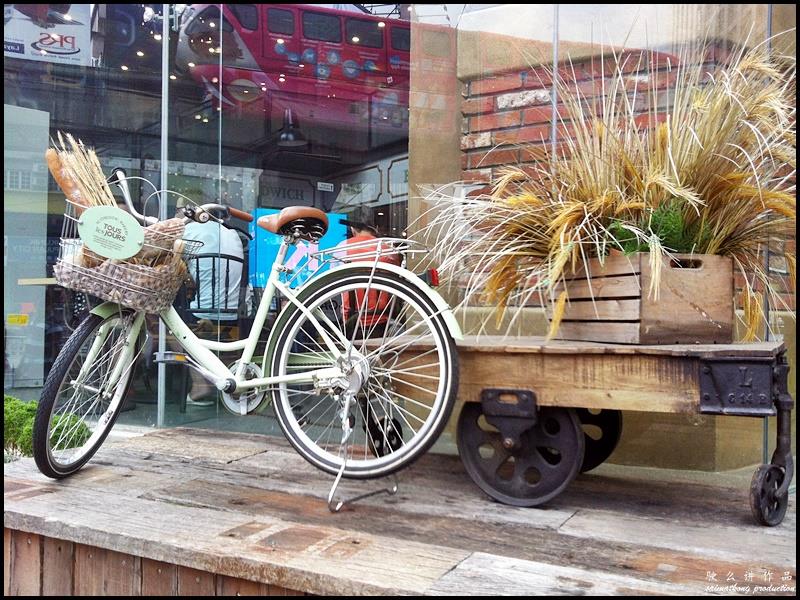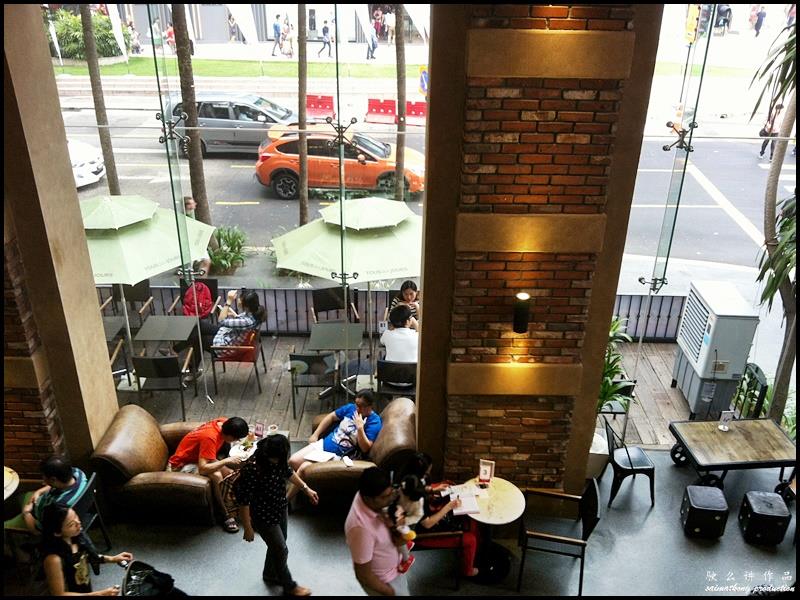 This Tous Les Jours outlet in Bukit Bintang has a nice ambience – spacious, great natural lighting, high ceilings and exquisite furnishings.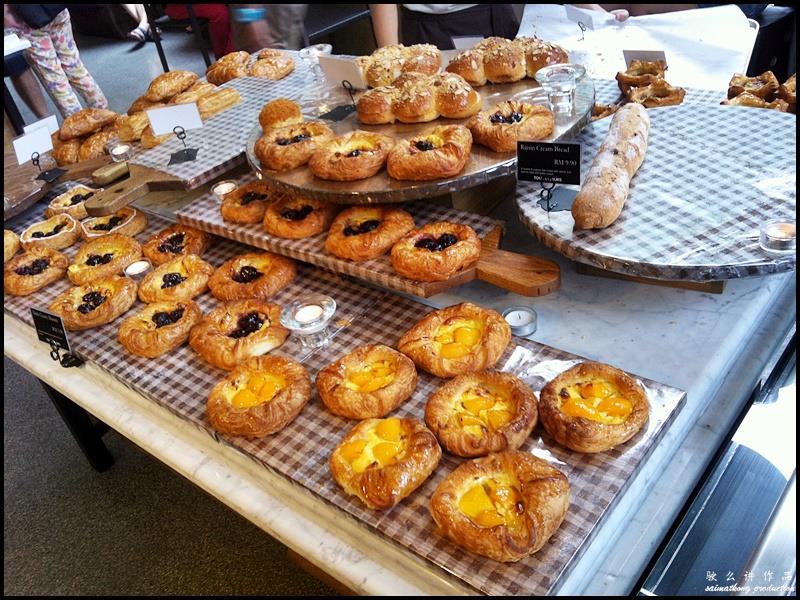 The freshly baked breads and pastries are nicely set out on counters and it's self-service where you pick your choice of breads, pastries or cakes and then queue to pay at the counter.
You can also order food from the hot menu and beverages at the counter and they will bring it to your table.
Flat White (RM8)
As usual, I ordered Flat White. The coffee was decent.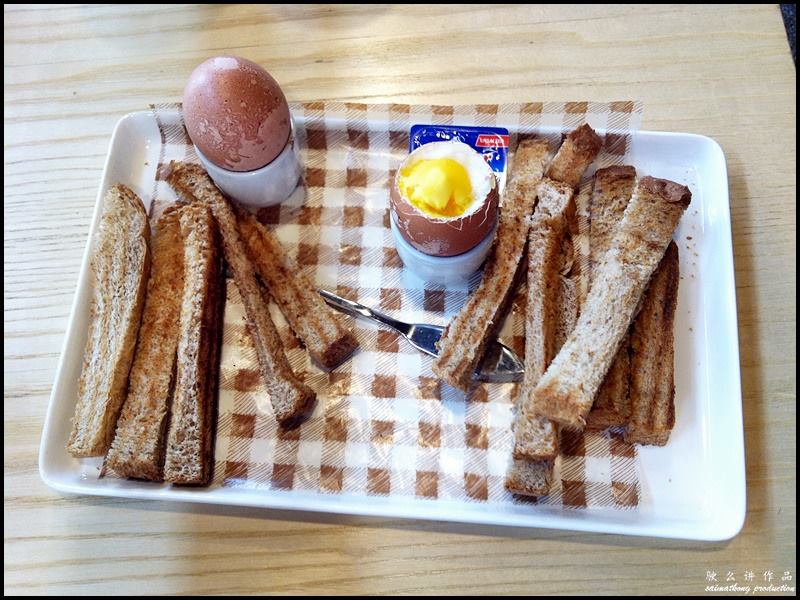 Egg & Soldiers (RM9.90)
Egg & Soldiers consist of two soft boiled eggs and strips of toasted bread (soldiers) accompanied with butter. You are suppose to butter up your toast before dipping into the runny yolk. Sadly, the toast aren't crispy and the yolks are short of runny 🙁
Banana Ricotta Cheese & French Toast (RM14.90)
The french toast with caramelised banana and topped with ricotta cheese was passable. The toast was soft inside but sadly it weren't crispy and doesn't have a crunchy texture on the outside.
Strawberry Fresh Cream Cake (RM8.50)
We ended our meal with something sweet. The Wifey chose the Strawberry Fresh Cream Cake in cup. It's basically vanilla sponge cake with fresh cream and strawberry.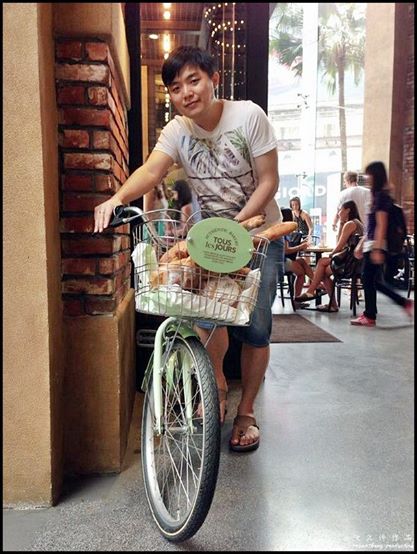 Verdict: Tous Les Jours is a cafe bakery located opposite Lot 10 Shopping Mall at WOLO Bukit Bintang. Tous Les Jours offers a wide selection of freshly baked breads, pastries and cakes that are great for breakfast, light lunch or snack. The cafe bakery is well located and has a nice ambience but sadly, the food was not up to the mark and service could be a little more attentive.
Tous Les Jours @ WOLO Bukit Bintang
Address: 126, 126A-C, Jalan Bukit Bintang, Kuala Lumpur
Tel : 03-4065 0088
Opening Hours: 8am – 11pm (Daily)
Website: http://tlj.com.my
Facebook: Tous Les Jours Malaysia
Comments
comments